Tea parties are my ideal kind of party. Cute mugs, yummy cakes and lots of natter; they're just so much fun! A little while ago, I received a surprise Halloween package from Talking Tables: the London party supplier that I worked with on my Alice in Wonderland room tour post. Inside the box, there were some Halloween party decorations and as soon as I saw the items, I knew I wanted to plan something extra special for Halloween. I decided to host a Halloween tea party and invite my University friends.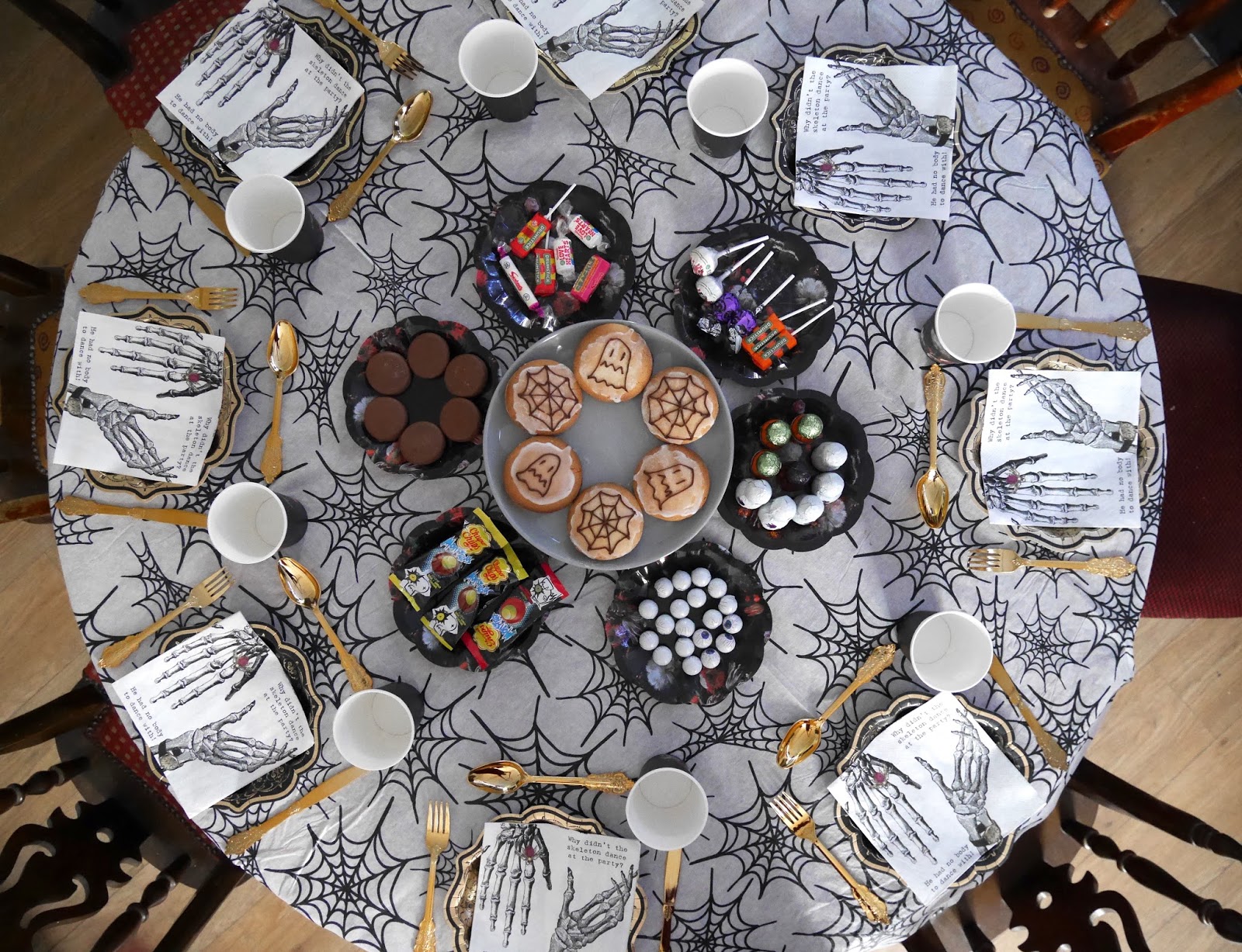 The week before, I kept going to town so that I could find some extra spooky sweet treats for the event. I went to Tescos and Sainsburys, picking up cake, sweets and chocolate. I also went to Poundworld to pick up a Halloween table cloth, it wouldn't be Halloween without a themed table cloth!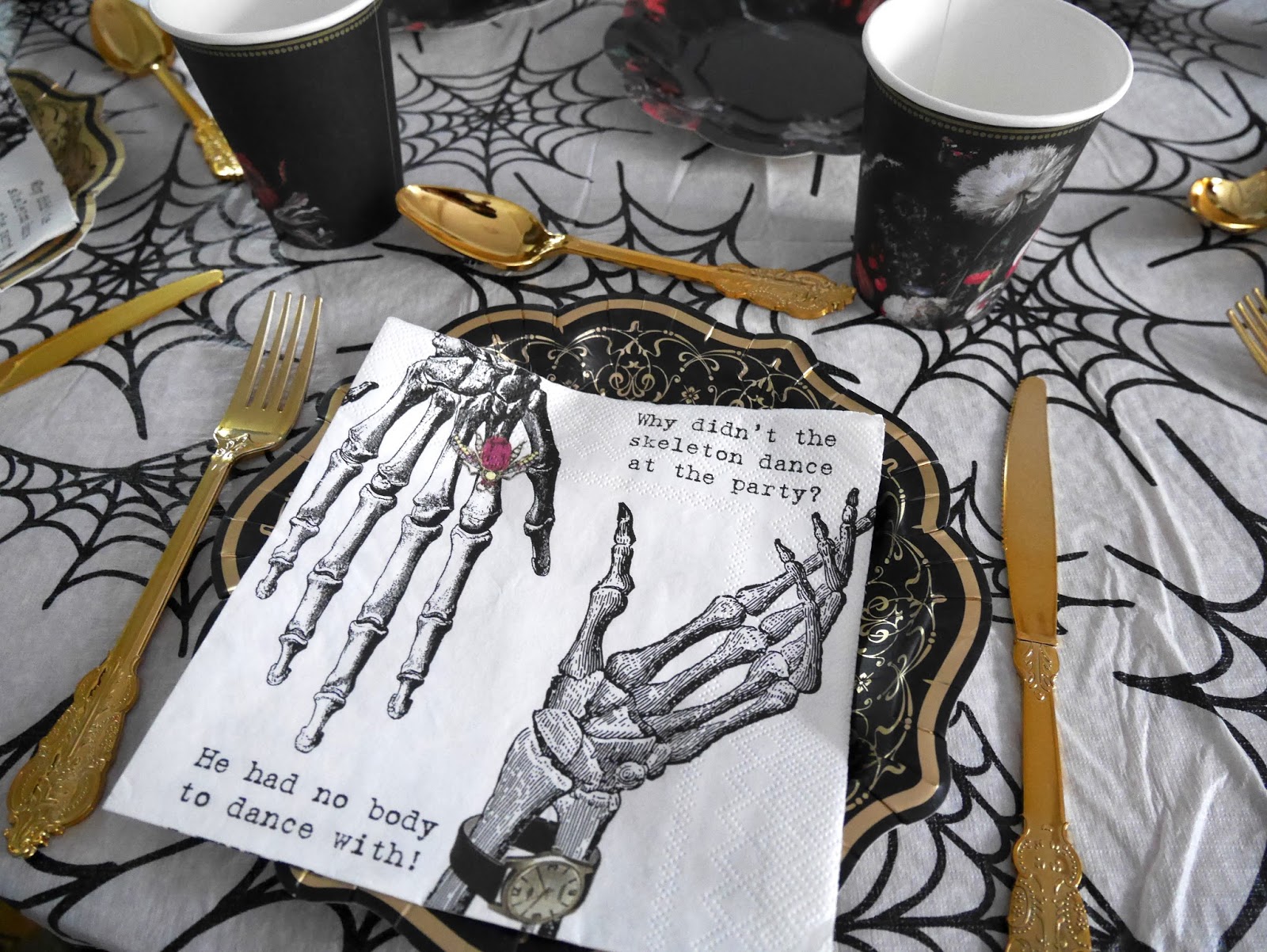 Talking Tables sent me some beautiful cutlery, plates, serviettes and cups. They also provided us with fairy lights, a skeleton-themed photobooth and skeleton bunting. With the help of my housemate, we set up the dining table with all of the spooky items.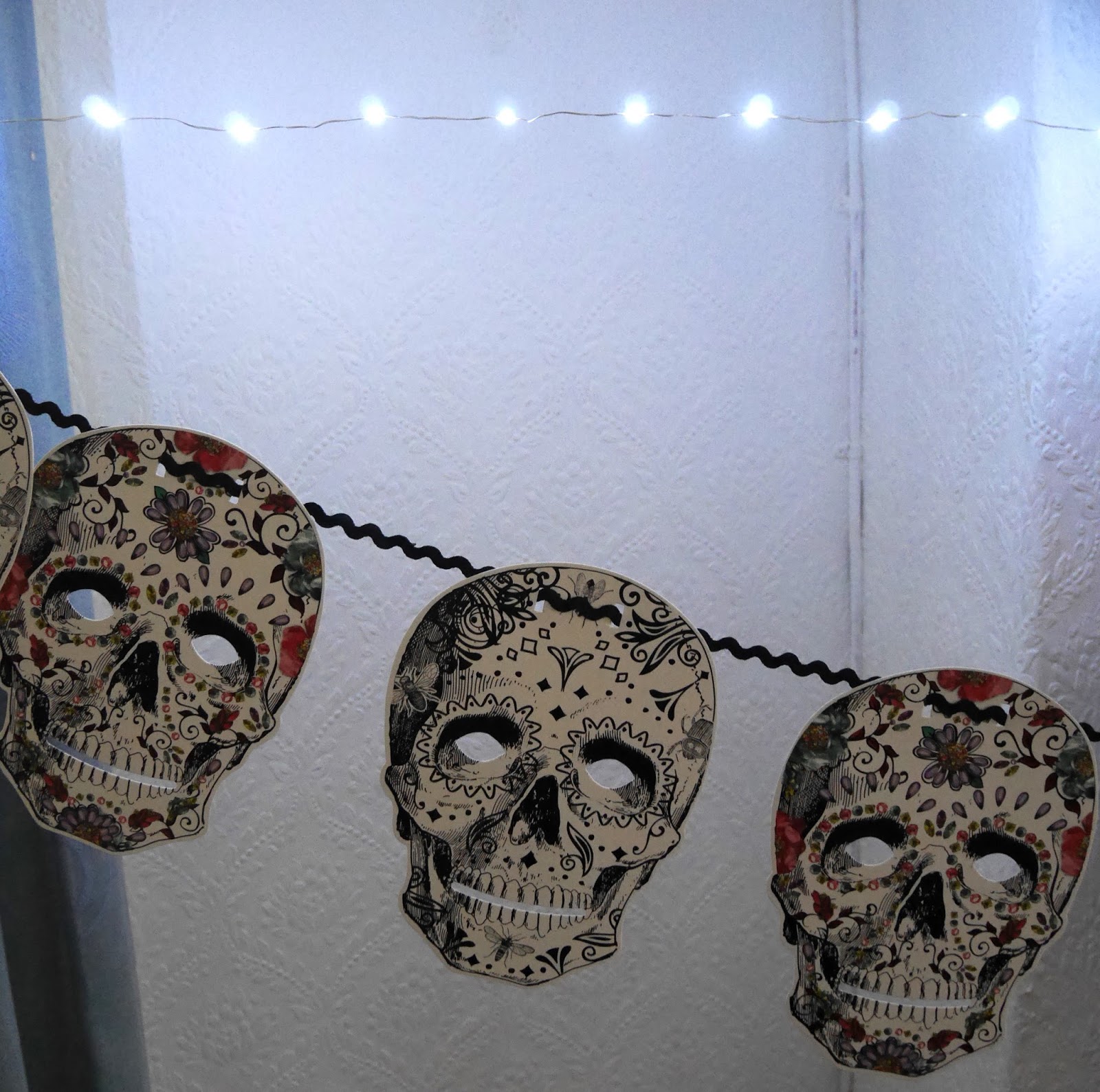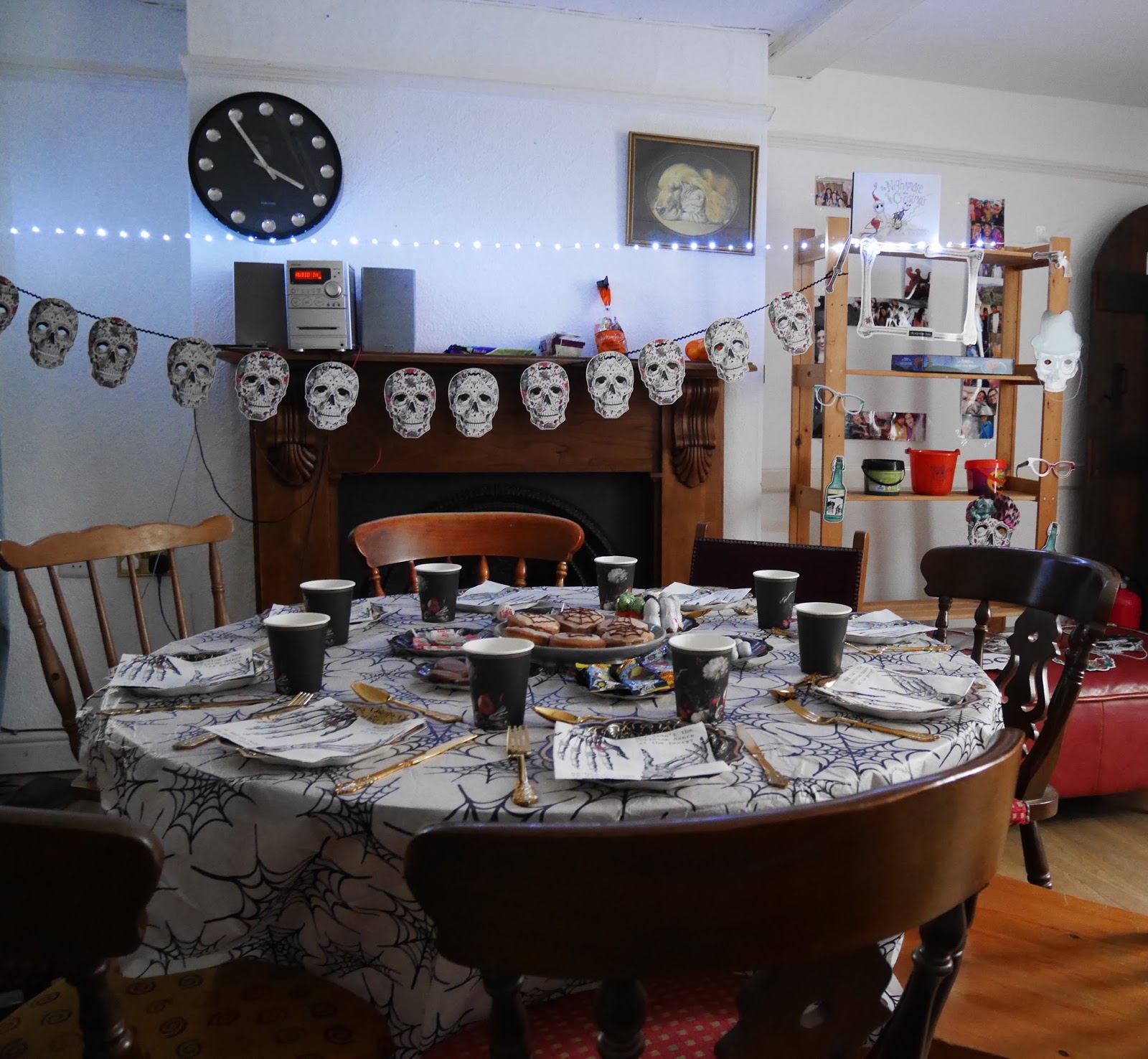 I thought I couldn't host a tea party without baking at least one thing, so I got up bright and early to make these spiderweb and ghost biscuits.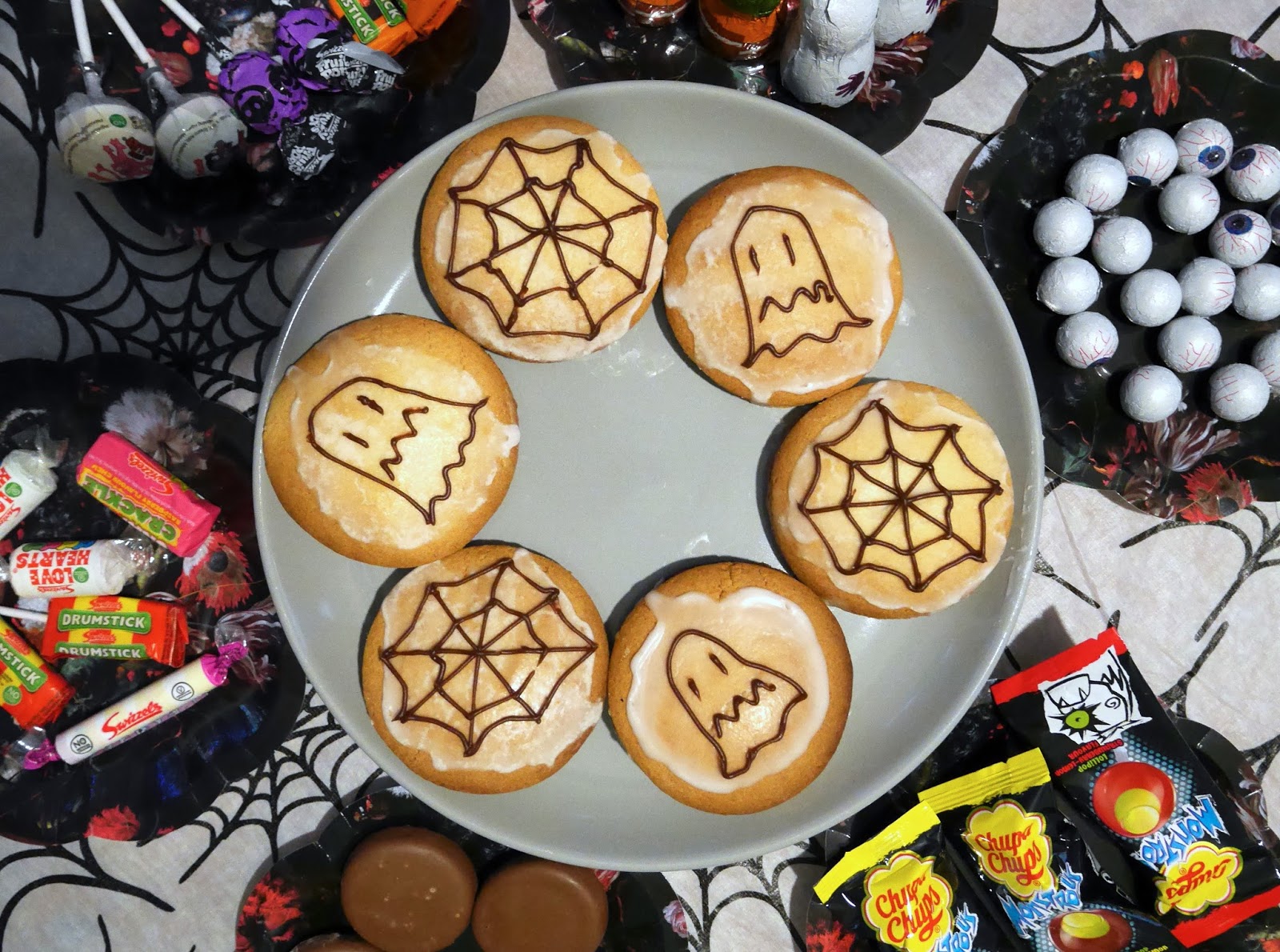 The cake I bought was from Tesco and it was absolutely delicious. It was a skull-themed chocolate tray bake and it went down a treat with my friends!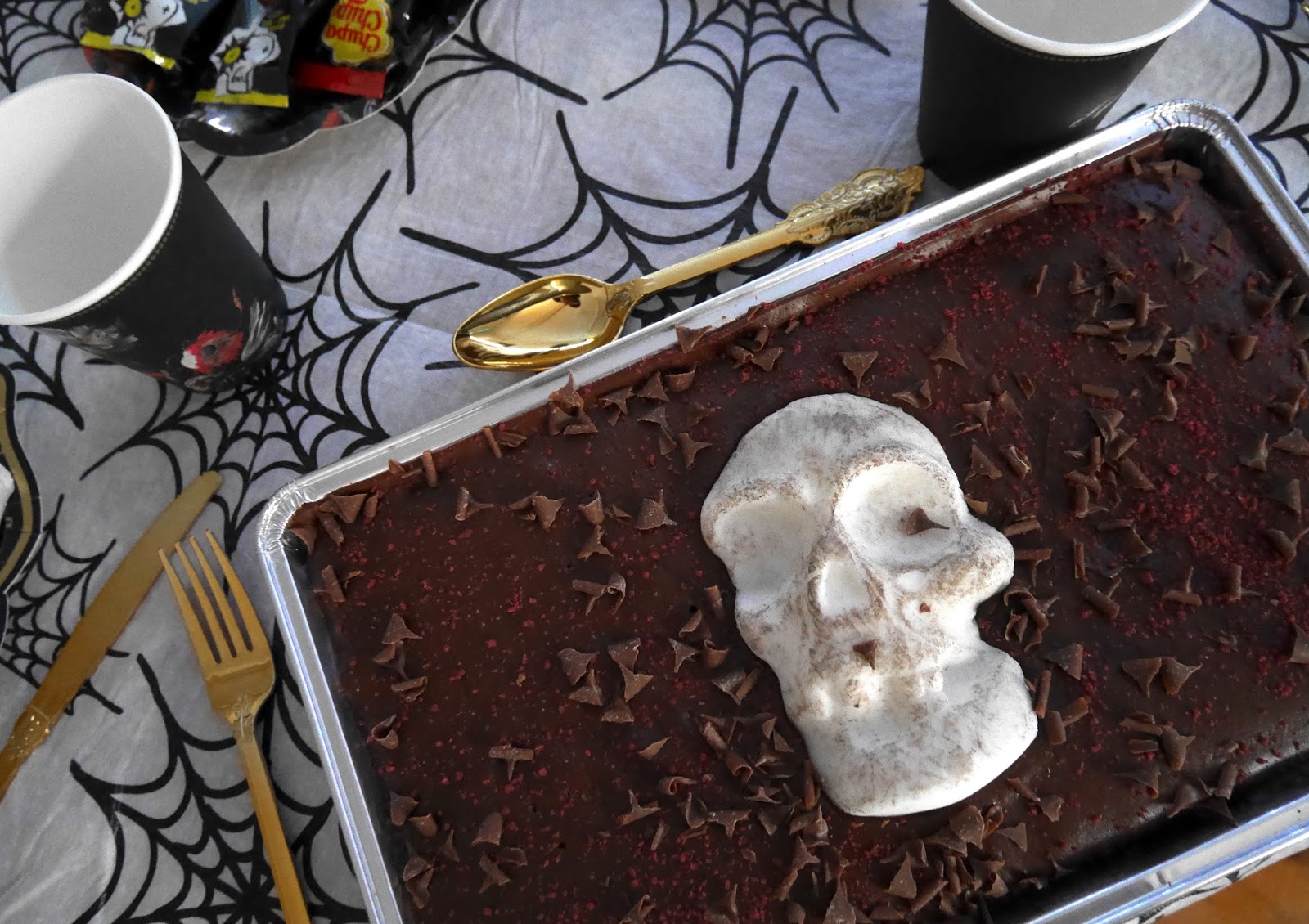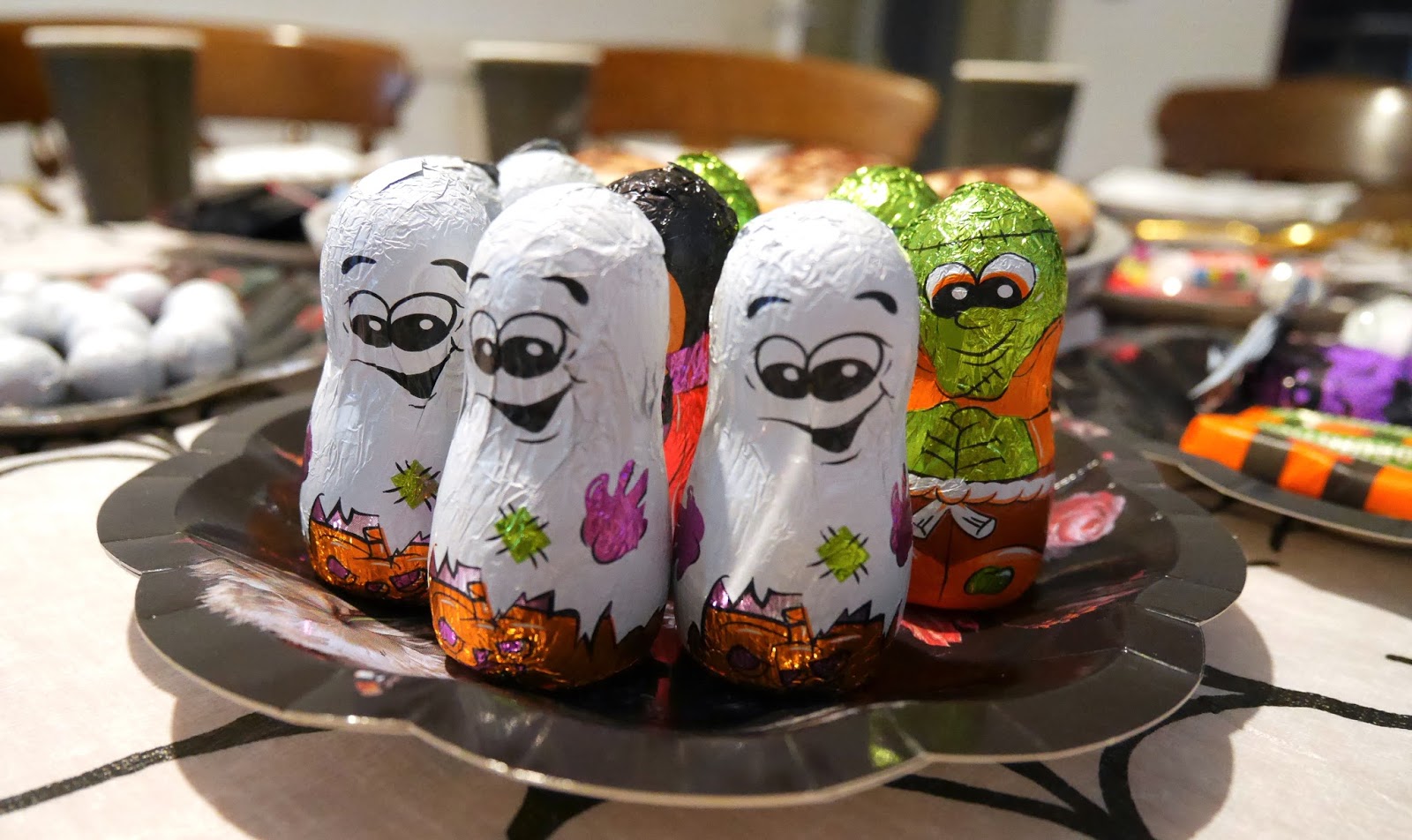 The photo booth was a lot of fun too. We couldn't resist getting a few photos with the brilliant props! The 'Boo' sign was my favourite.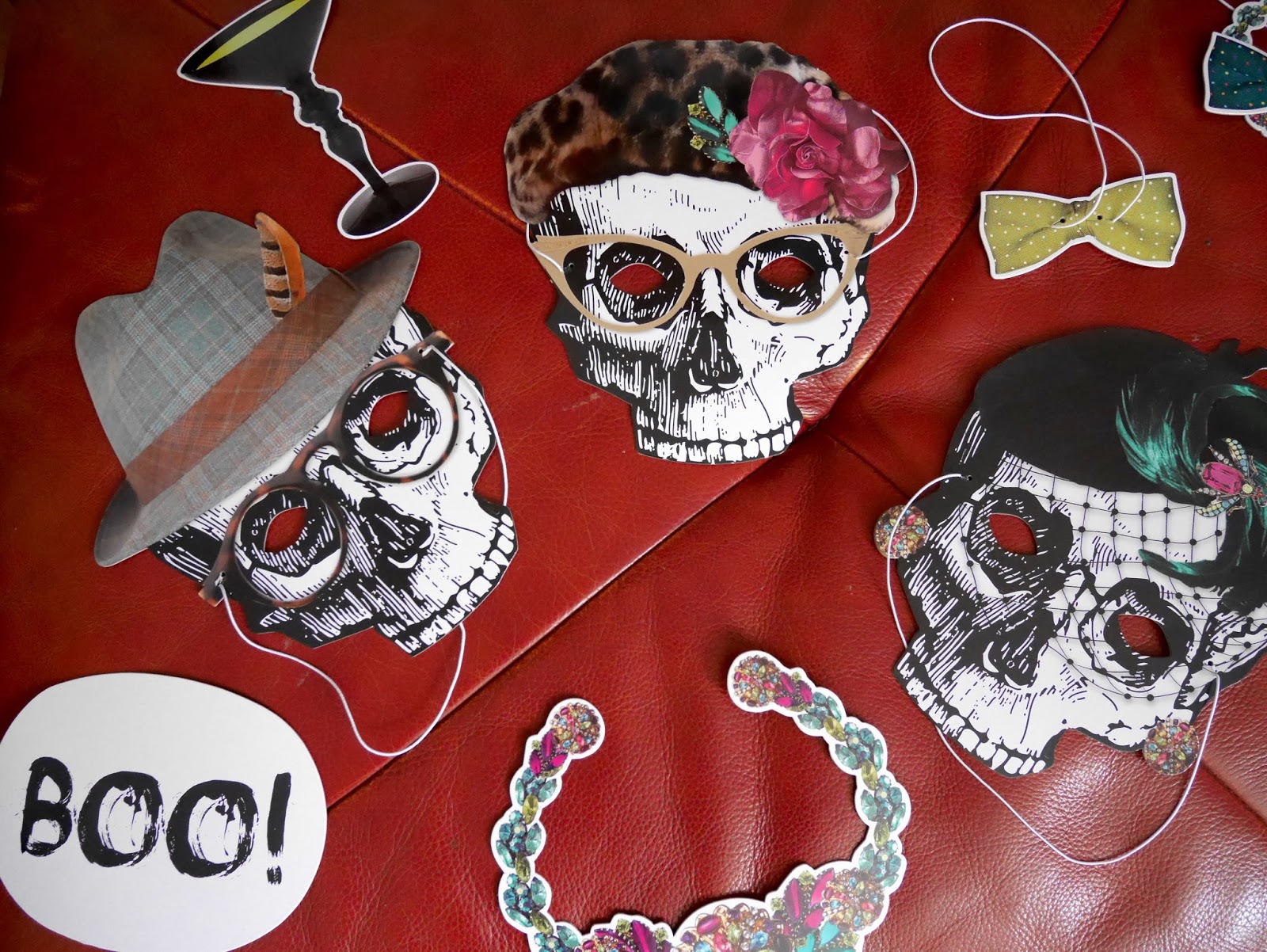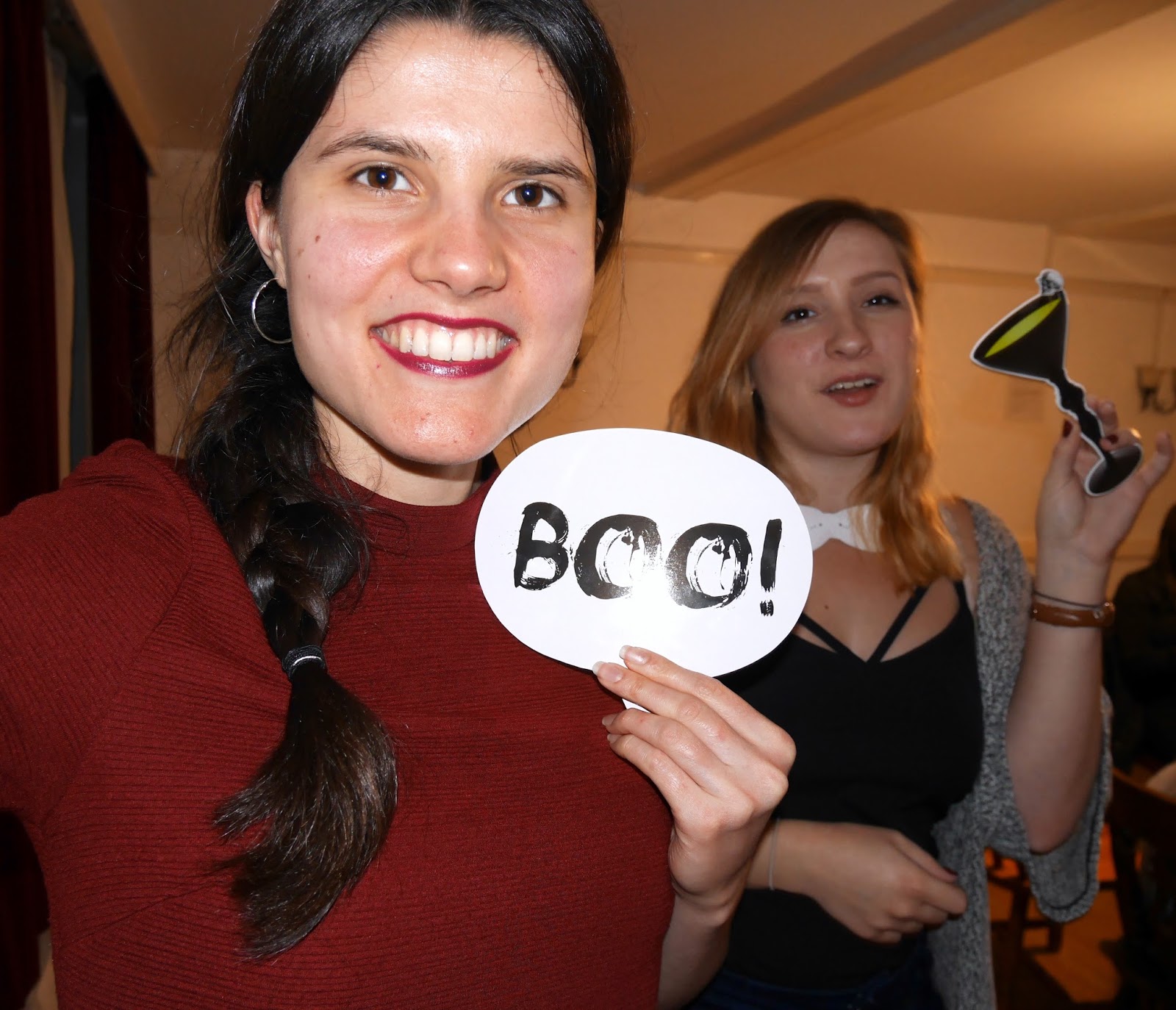 As an activity for the afternoon, we decorated satsumas with scary faces! My design was inspired by Jack Skellington from the Nightmare Before Christmas. Thank you Penguin Random House for the beautiful Tim Burton book!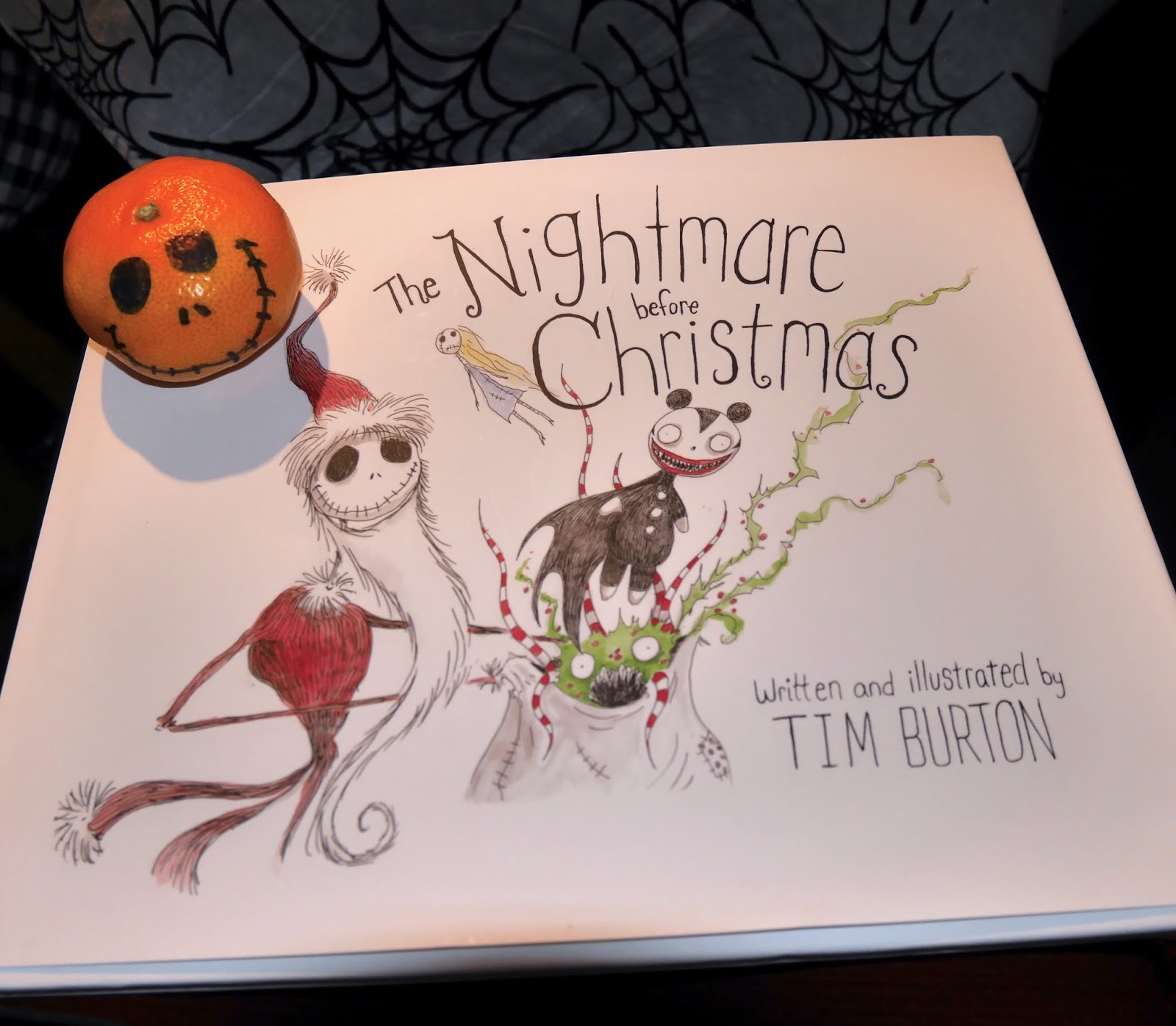 My friend Leanne's alien was definitely the best! It even had hair on it.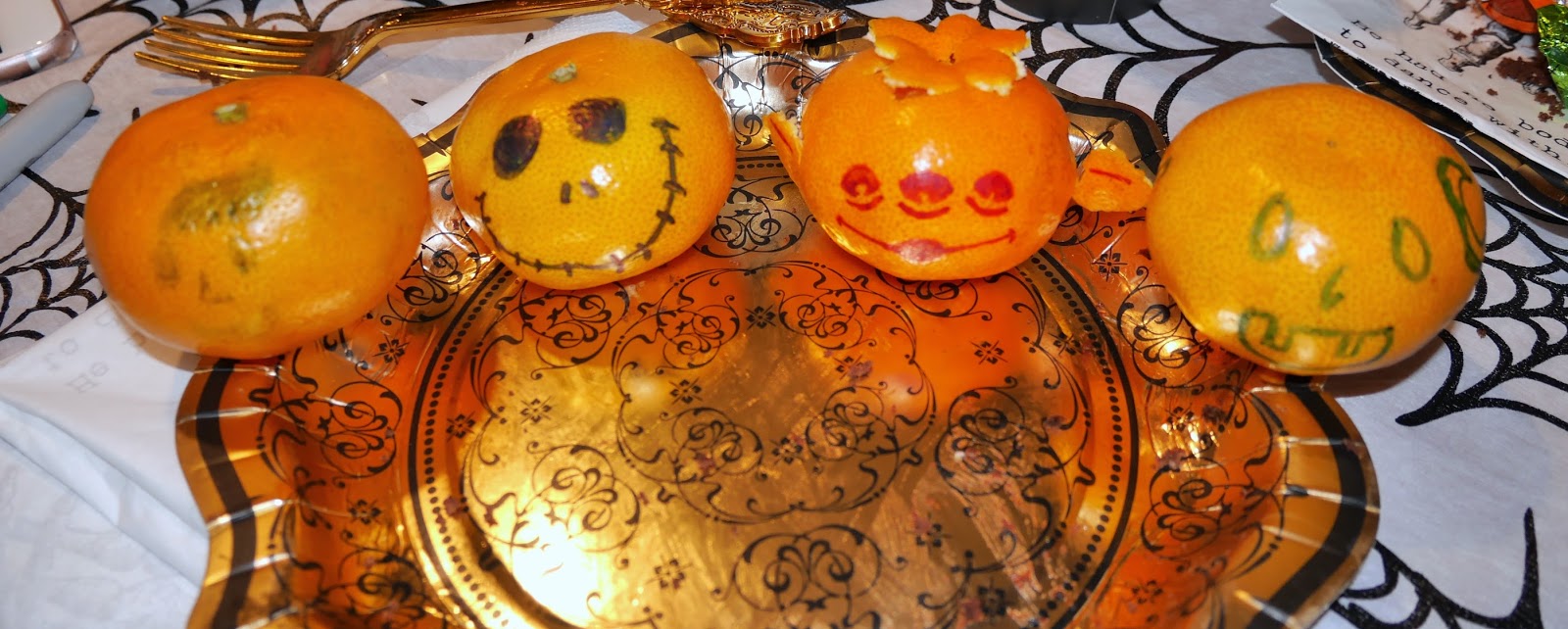 Before the tea party ended, I had to get a photo with some of my friends. I had such a lovely afternoon with them!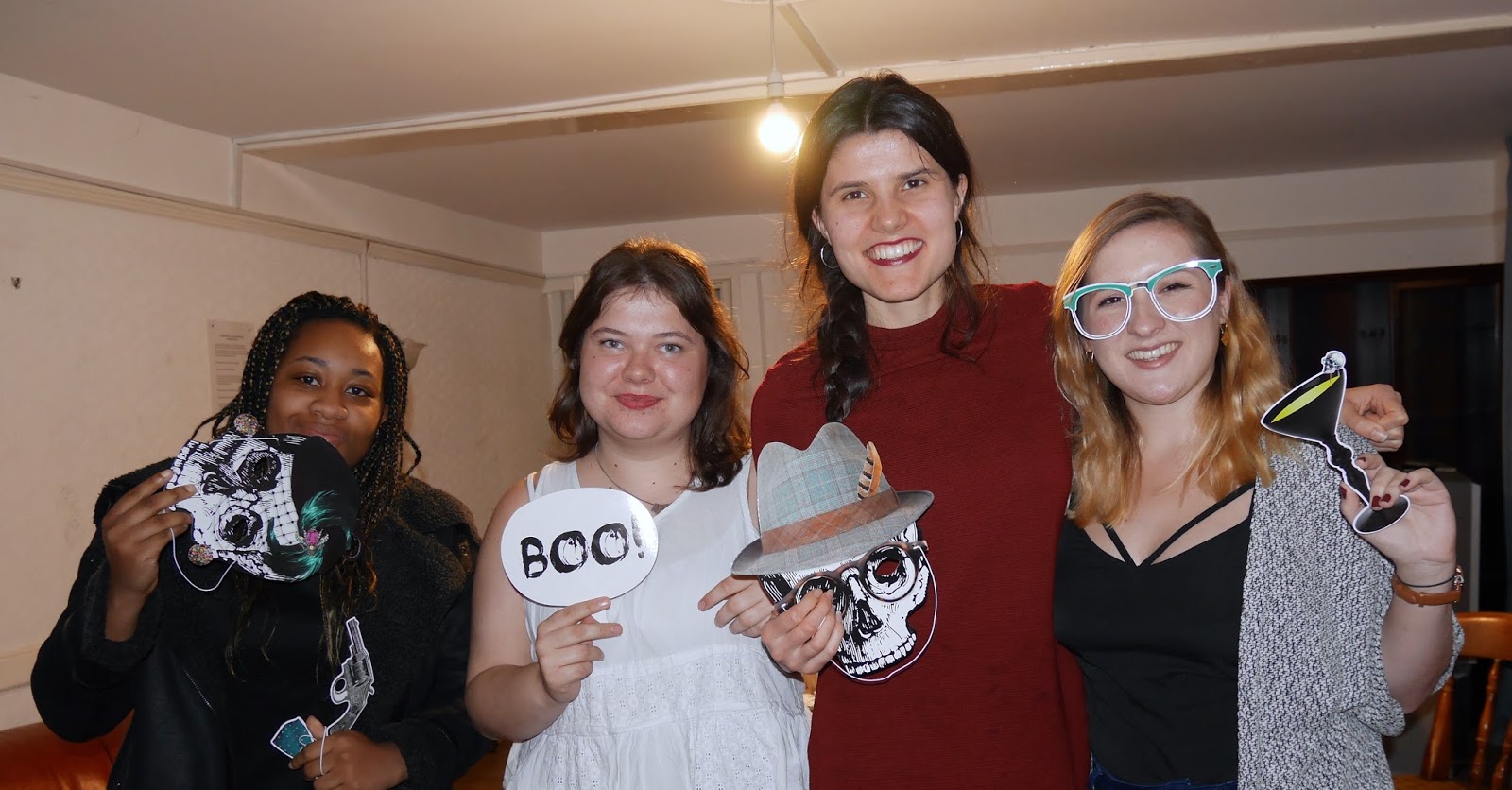 Thanks Talking Tables for the amazing Halloween gear. We had a great time at the tea party.
If you're interested in any of their items, you can find them here:
Have you done anything special for Halloween this year?
Thanks for reading my blog today!
Love Kat xxxx