Back in December 2016, I visited The Theatre Cafe on Shaftesbury Avenue with my blogging friend Mario. We were being tourists in central London on New Year's Eve and happened to stumble across the cafe when we were walking through theatre land. On a chilly December's day, hot chocolates were in order and we had a fabulous time drinking Charlie and the Chocolate factory-themed hot chocolates. Fast forward to September 2019 and it was time for me to visit The Theatre Cafe again – but this time the bigger and more show-stopping edition on St Martin's Lane.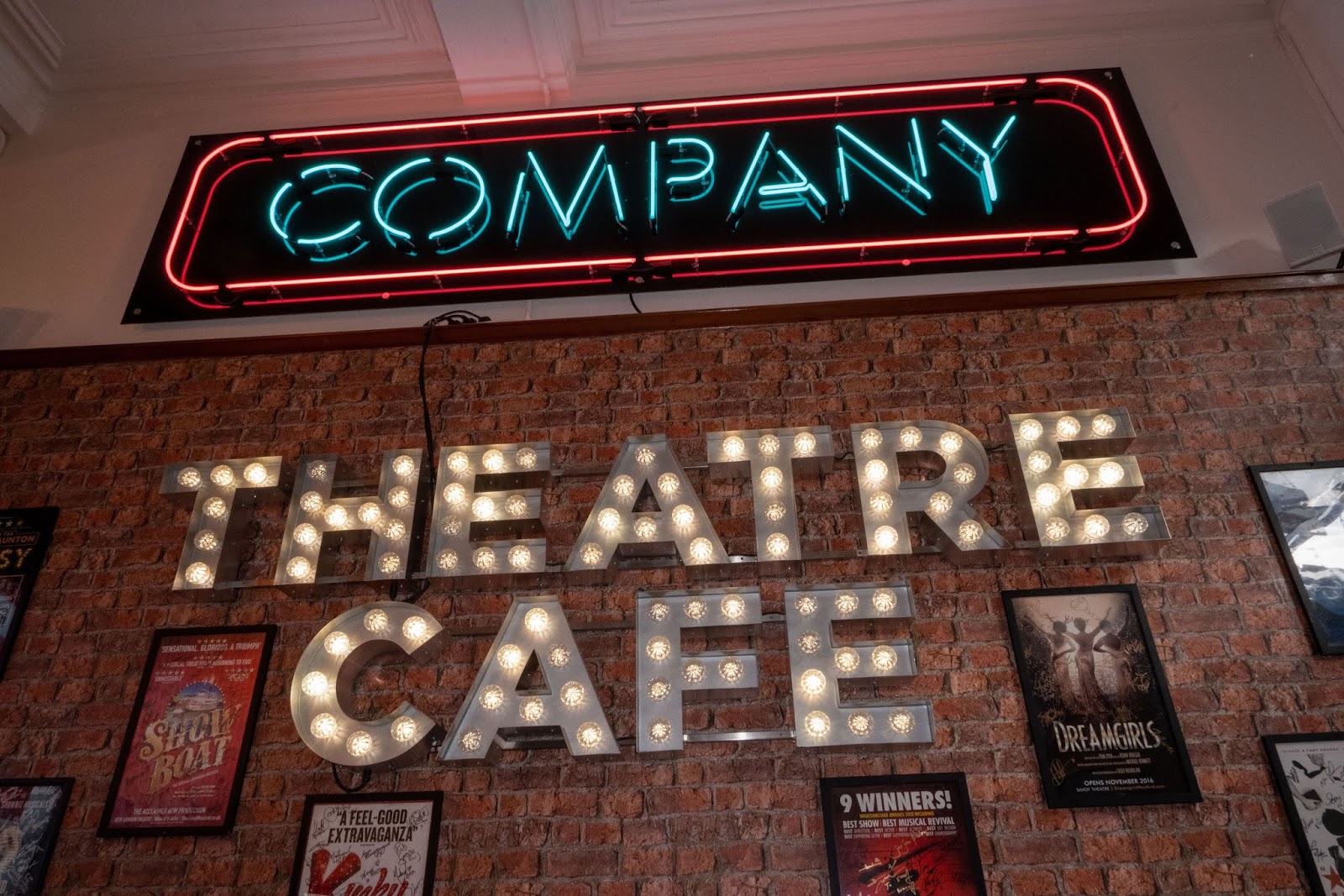 My sister and I arrived at Leicester Square tube station at about 10:30am and from there it took us 15 minutes to reach St Martin's Lane on foot. As soon as we walked inside we were in awe of the theming. There were light up signs, theatre props dotted around the room and a stage for performers. Each of the tables were individually themed around a show and fortunately for us, the Aladdin one was available. We headed to the counter to order some hot chocolates and then took a seat at the wonderful, purple table.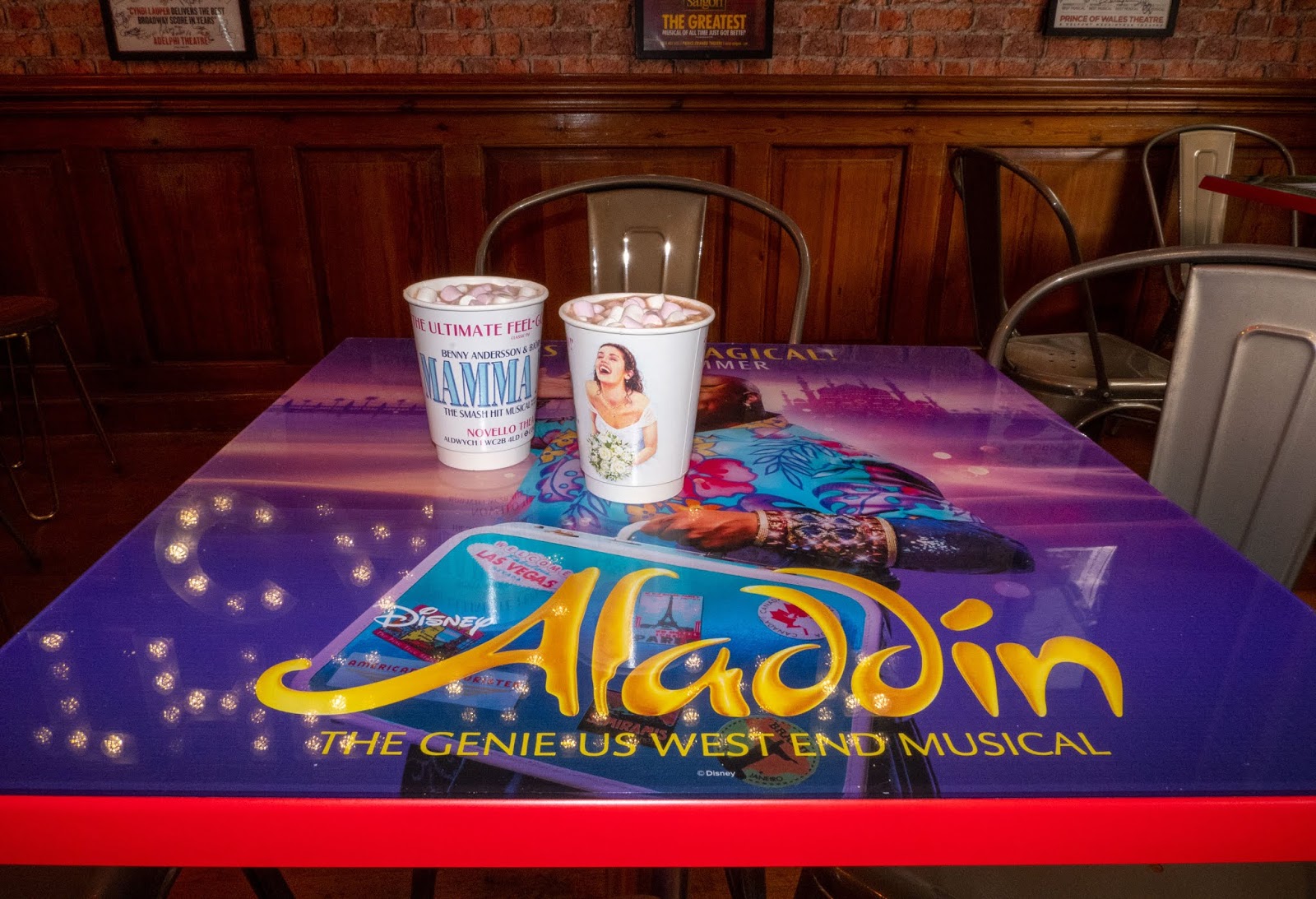 Our hot chocolates were served in Mamma Mia cups and this couldn't have been more perfect as we're both ABBA fans. From the table we had a great view of the theatre memorabilia on the walls and whilst we were enjoying the drinks, we snapped away with our cameras. The emerald green Wicked window display was my favourite. Only at a theatre-themed location would you get such a fun display!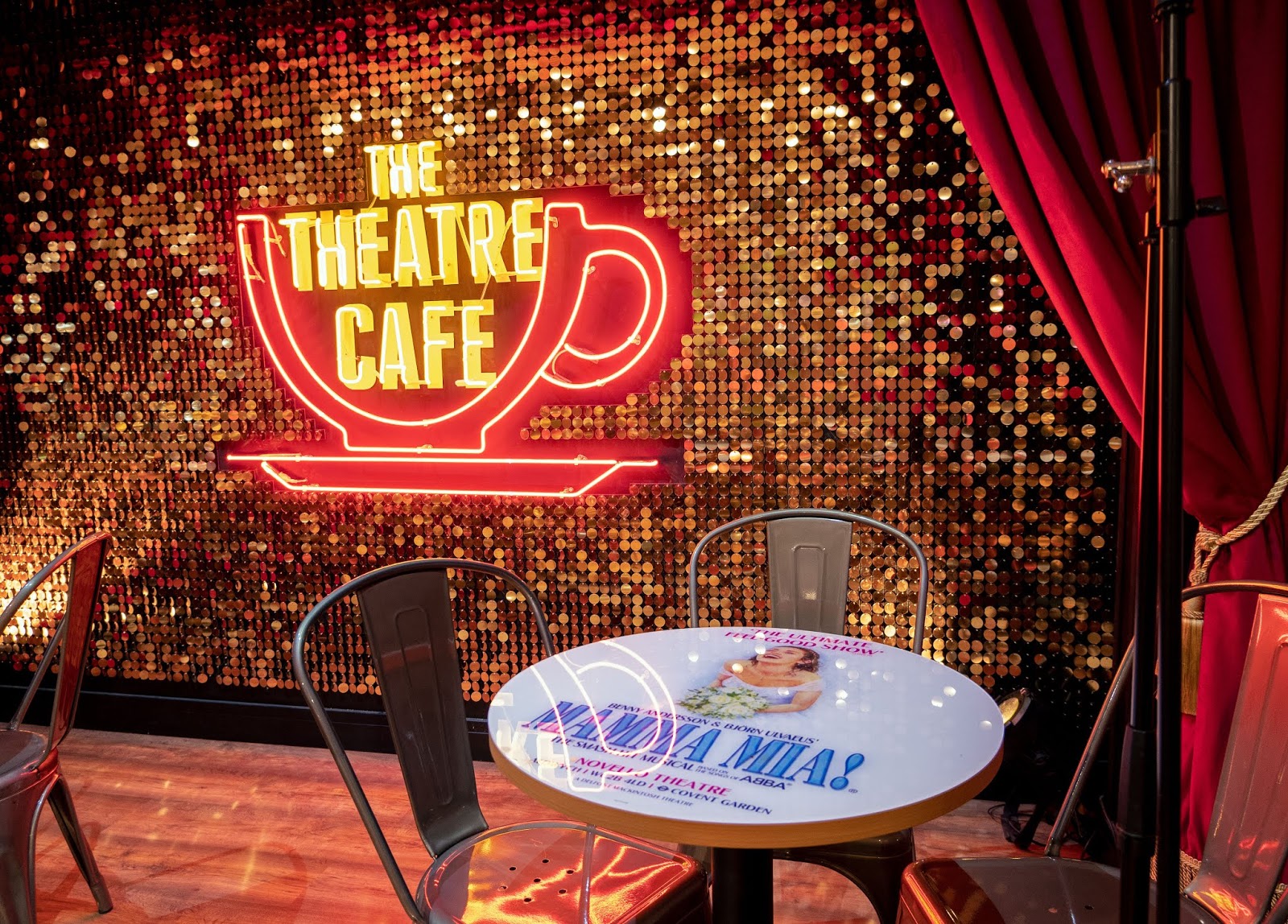 The stage was closed whilst we were at the cafe but if you time your visit well, you might be able to watch resident West End stars perform at the cafe. It would make such a fabulous venue for an intimate concert. Theatre songs in a cafe filled with stage decorations and props… it's a theatre fan's dream!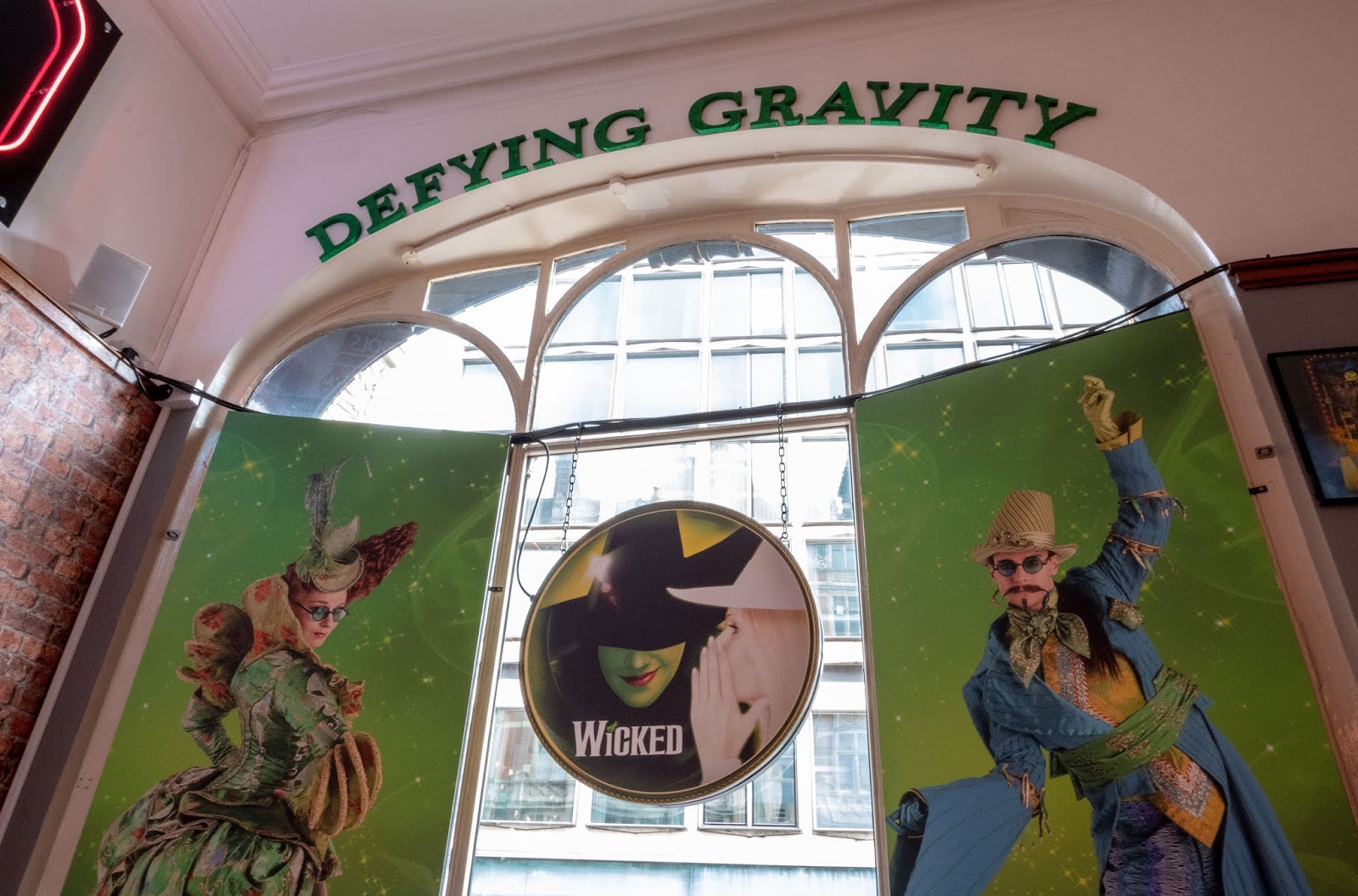 We didn't stay at the cafe for long as we had plans for the rest of the day, but I'm really glad we were able to visit the new theatre cafe whilst we were in London. If you're visiting the West End anytime soon, be sure to stop at The Theatre Cafe for hot drinks and cakes. It would be the perfect way to kick off a theatre day in the city!
Thanks for reading my blog today.
Love Kat xxxx