As I'm writing this piece I feel quite emotional, having finally stepped back in a theatre 15 months on from the original COVID-19 lockdown. It's been a rollercoaster calendar year filled with stay at home orders, social distancing and the 'new normal' and after all the sadness that COVID-19 has brought, it meant so much to be able to experience the joy of live theatre again. When the SIX the Musical press invite dropped into my inbox a couple of weeks ago, I immediately said yes and began counting down the days until I could get back to my favourite place in Canterbury: The Marlowe Theatre. Starting back with the UK tour of SIX, the Marlowe really has got off to a flying start and I feel so grateful to have had the opportunity to experience the pop spectacular that is SIX the Musical last night.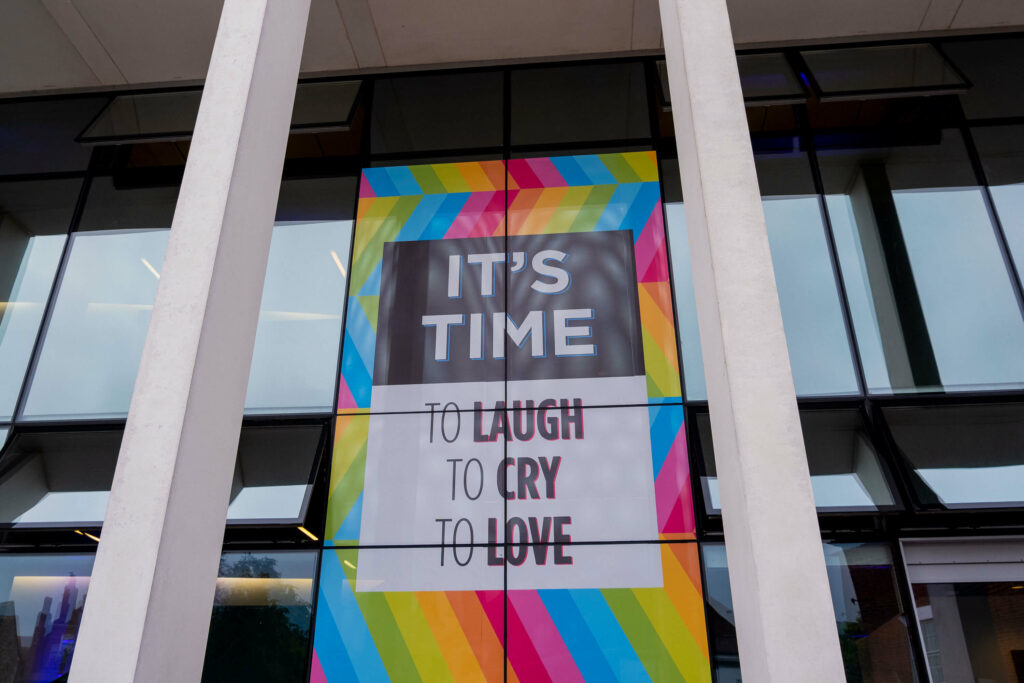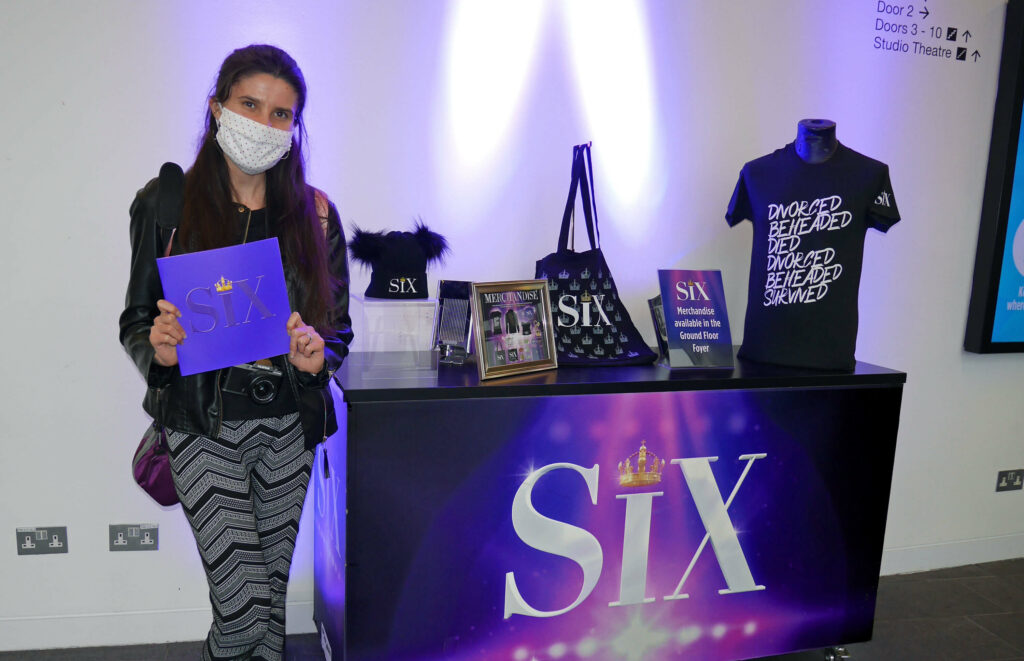 SIX socially distanced
Before I begin talking about the show itself, I thought I'd shed some light on how SIX is being performed with social distancing. The Marlowe have gone above and beyond in their efforts to try and make the theatre as comfortable as possible for guests in this post-pandemic world. It goes without saying that there are enhanced cleaning procedures, masks, one way systems and bubble seating, but it's how they've approached the gaps between different households that is nothing short of genius. The Marlowe team asked local artist Ben Dickson to create cardboard cutout portraits of notable people with links to Kent that would 'sit' in the vacant seats – allowing guests to be socially distanced. For the performance we had 'Marlowe Flatmates' on either side of us, which made social distancing so much more fun!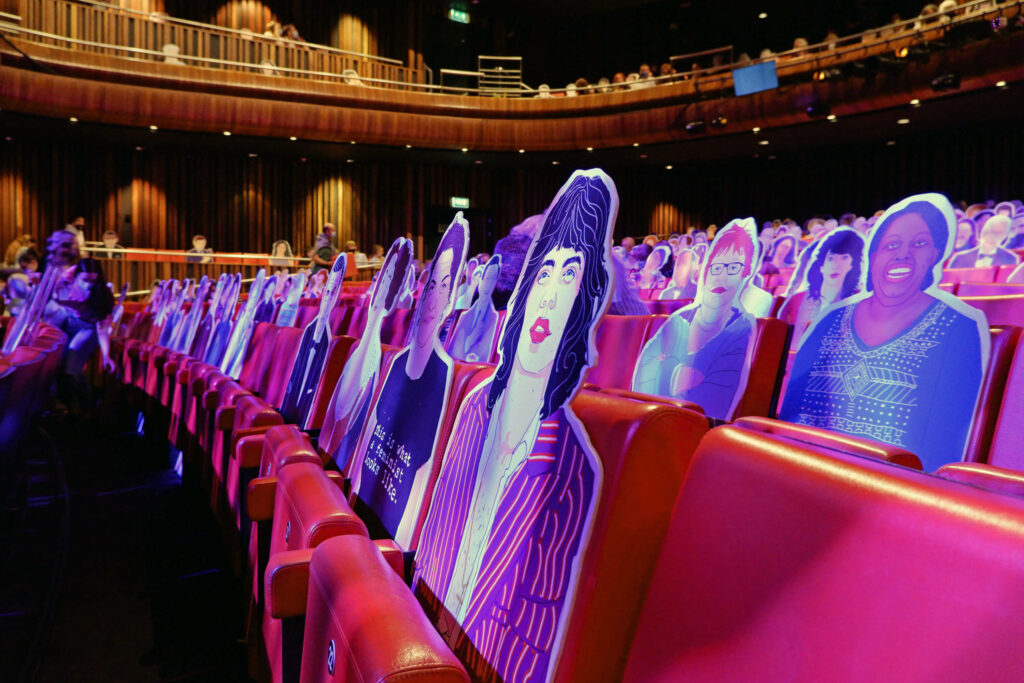 The show
Apart from listening to the soundtrack and watching the incredible Olivier Awards performance many times over I really tried to avoid spoilers before the press night. Boy am I glad I did as the format was so refreshing! SIX takes inspiration from Henry VIII and his six wives, offering audiences the chance to hear each of his Queen's side of the story. These women are always in King Henry's shadow in the history books, but SIX puts them centre stage and gives them a chance to share what it was like being one of his many wives.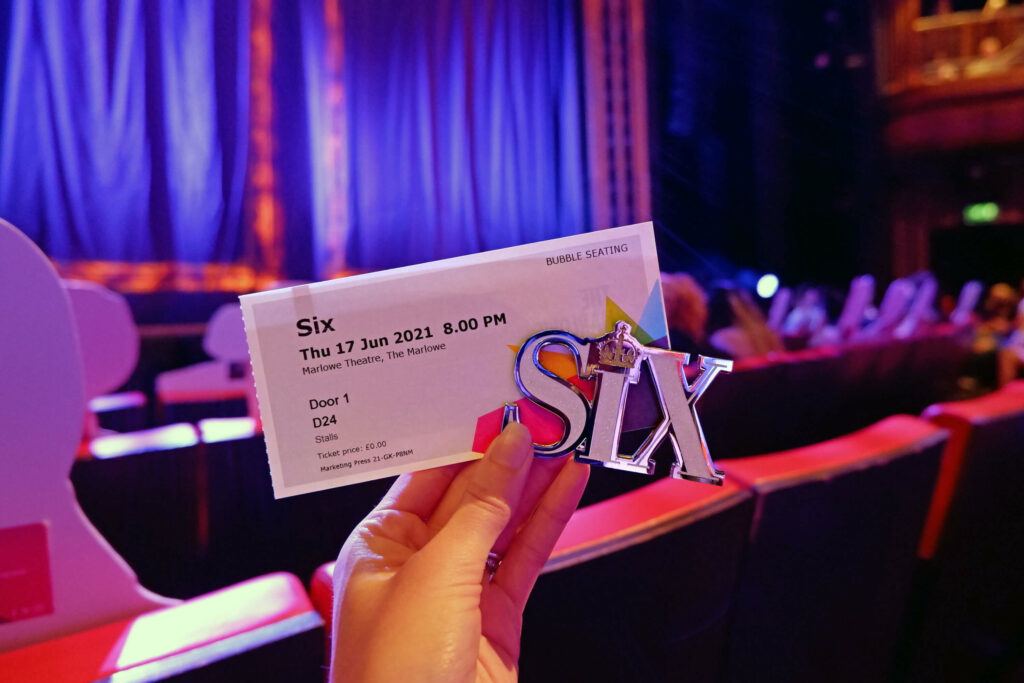 Without giving too much away, we were treated to a pop concert spectacular by the Tudor Queens themselves, with some history and giggles thrown in. Full of riffs, harmonies and powerful tracks, SIX has a very small cast but what they can create with half a dozen actresses and singers is nothing short of impressive. A key underlying theme of SIX is female empowerment and the 'ladies in waiting' musicians are all female too, which is very inspiring. Despite having the energy of a large concert, the performance felt very intimate with the small cast on stage and only one set being used for the entire performance. The simplicity of the production definitely made you focus on the Queens and their powerful voices.
The cast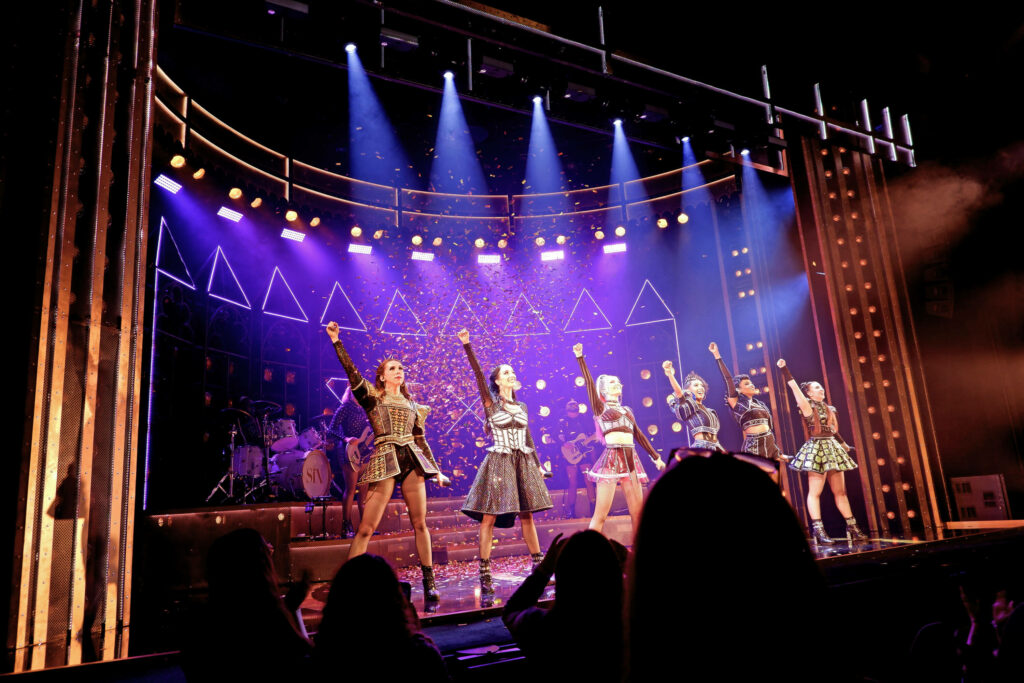 It goes without saying that SIX has a really talented cast. Normally I'd single out a couple of characters whose talents really stood out, but every one of the Queens brought something special to the show. Maddison Bulleyment (Anne Boleyn) and Vikki Manser (Katherine Howard) brought the humour, Lauren Drew (Catherine of Aragon) and Cassandra Lee (Anna of Cleves) brought the sass and Caitlin Tipping (Jane Seymour) and Elèna Gyasi (Catherine Parr) brought the emotion. Their voices blended so well and the harmonies gave me goosebumps.
The music
Each song felt like a pop anthem in its own right and with lyrics such as "I think we can all agree I'm a ten amongst these threes" and "And you can't stop me 'cause I'm the queen of the castle", they helped build on the humour of the show too. Catherine Parr's song "I Don't Need Your Love" was my favourite. To me it had the vibe of an Alicia Keys power ballad and fun fact, in the program it says that Catherine Parr's 'queenspirations' are Alicia Keys and Emeli Sandé. I also thought the focus on Catherine Parr's legacy was really interesting. Through the lyrics you were able to learn about some of the progressive achievements she made in her lifetime.
The future of the SIX tour
SIX is playing at the Marlowe until 27th June, before heading onto the Grand Theatre in Leeds. The tour will continue into 2022, so there will be plenty of opportunities to see the queens in action at a theatre near you. With this week's update on the roadmap out of lockdown, SIX will continue playing to socially distanced audiences until late July when theatres are expected to be able to resume productions with full capacity seating. Social distancing didn't affect our experience seeing SIX at all, the 'Marlowe Flatmates' added to the fun and if anything, everybody in the audience was even more high spirited than usual. Regardless, I have my fingers crossed that everything goes well over the next few weeks and our wonderful theatres can get back to doing what they do best!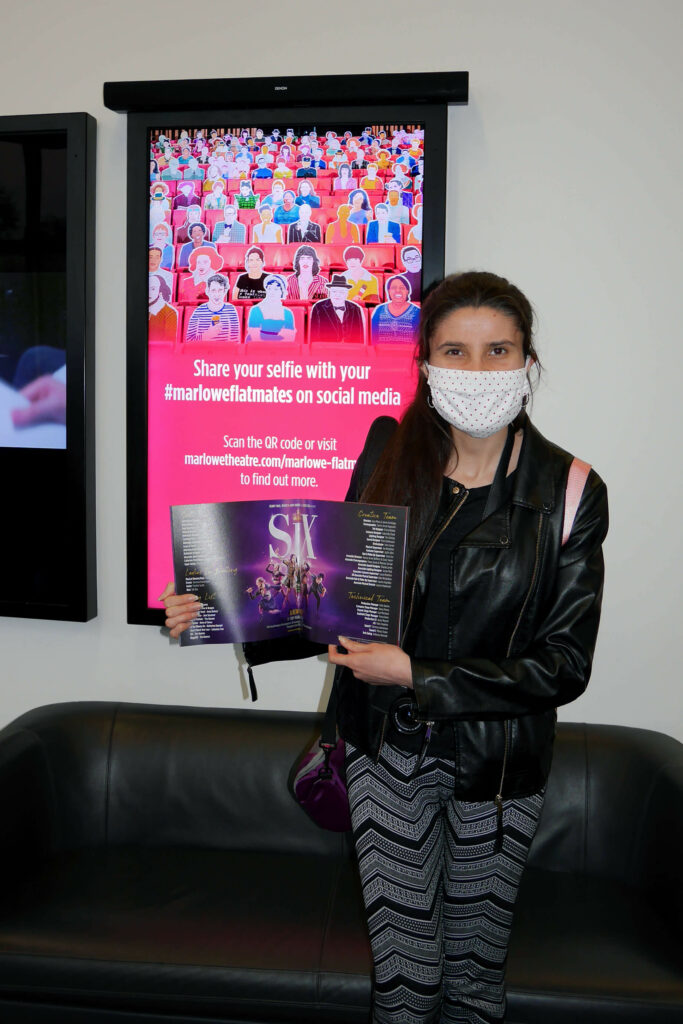 What a way to start back at the theatre. I am so grateful to The Marlowe Theatre for giving me the opportunity to review SIX*. It's definitely made it onto my list of favourite musicals.
Thanks for reading my blog today.
Love Kat xxxx
*Our SIX tickets were gifted in exchange for a review of the performance.