Ever since I first heard about 'Everybody's Talking About Jamie' a few years ago I've been desperate to see it live on stage. Opening to 5-star reviews in London after a sell-out run at Sheffield's Crucible Theatre, Everybody's Talking About Jamie is a musical based on the real life Jamie Campbell and his aspirations to become a drag Queen. Jamie was the focus of a BBC Three documentary 'Jamie: Drag Queen at 16' back in 2011 and it is this programme that inspired the creation of a West End show.
The production was playing in London until September 2021 and earlier this month it embarked on a UK tour, arriving first at the Wolverhampton Grand Theatre. The second stop was The Marlowe Theatre here in Canterbury and last week I received an invitation to review the show at the Marlowe's press night. Yesterday evening I was back in our wonderful local theatre with my Dad, witnessing Jamie's story told through the format of musical theatre.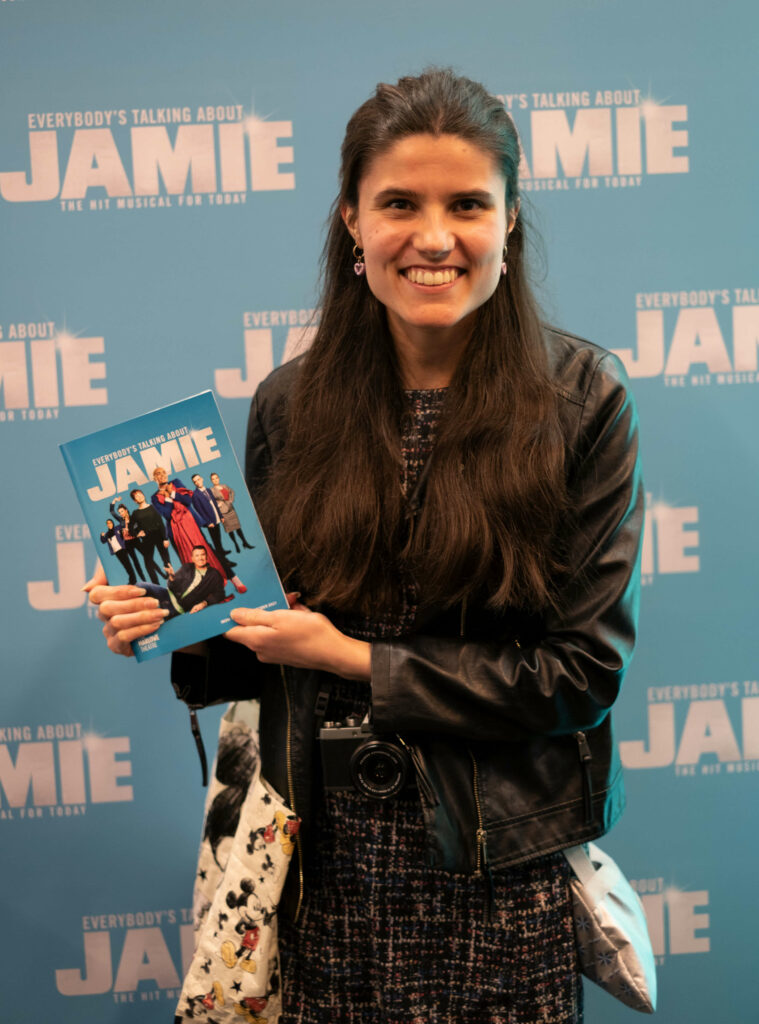 Synopsis
Jamie's name has been changed to Jamie New for the theatrical production and the 2 hour 40 minute musical is set during his final year of school. At the start of the show we are immediately transported to Miss Hedge's Year 11 careers class and we find out Jamie wants to be a performer: specifically a drag queen. Jamie's career aspirations disappoint Miss Hedge as she wants the students to be more realistic with their career goals.
Jamie is openly gay and is bullied by some of the other students for his sexuality. Throughout the first act we see Jamie's confidence blossom as he takes a first step into the drag world with help from Hugo/Loco Chanelle: Jamie's mentor and fellow drag queen, his mother Margaret, Aunt-like figure Ray and best friend Pritti. Despite Jamie having such a strong support network, we learn how Jamie's Dad struggles to accept his son's individuality, leading to him turning his back on Jamie. This is incredibly difficult to watch and it is hard to believe that these attitudes still exist in the 21st century.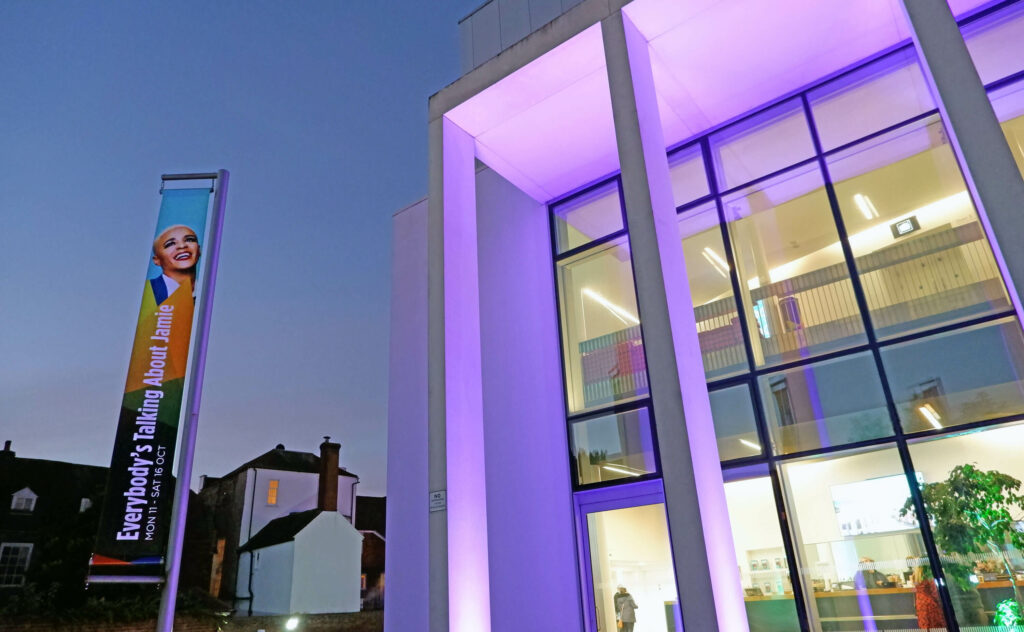 As well as follow his drag queen dreams, Jamie really wants to wear a dress to prom and Hugo is an excellent role model, preparing Jamie for the highs and lows of coming out so young. Act two focuses on Jamie's newfound drag fame and his journey to prom. Will Miss Hedge allow Jamie to be his true self and wear a dress to prom? Throughout this period of Jamie's life Pritti is always there by his side, being a wonderful friend and ally.
Songs
With music by The Feeling frontman Dan Gillespie Sells and lyrics by Tom MacRae, the musical numbers in Everybody's Talking About Jamie have a distinct pop sound. My favourite songs were the energetic numbers 'And You Don't Even Know It' and 'Everybody's Talking About Jamie'; I've actually been humming both of these tunes on and off for the past 24 hours.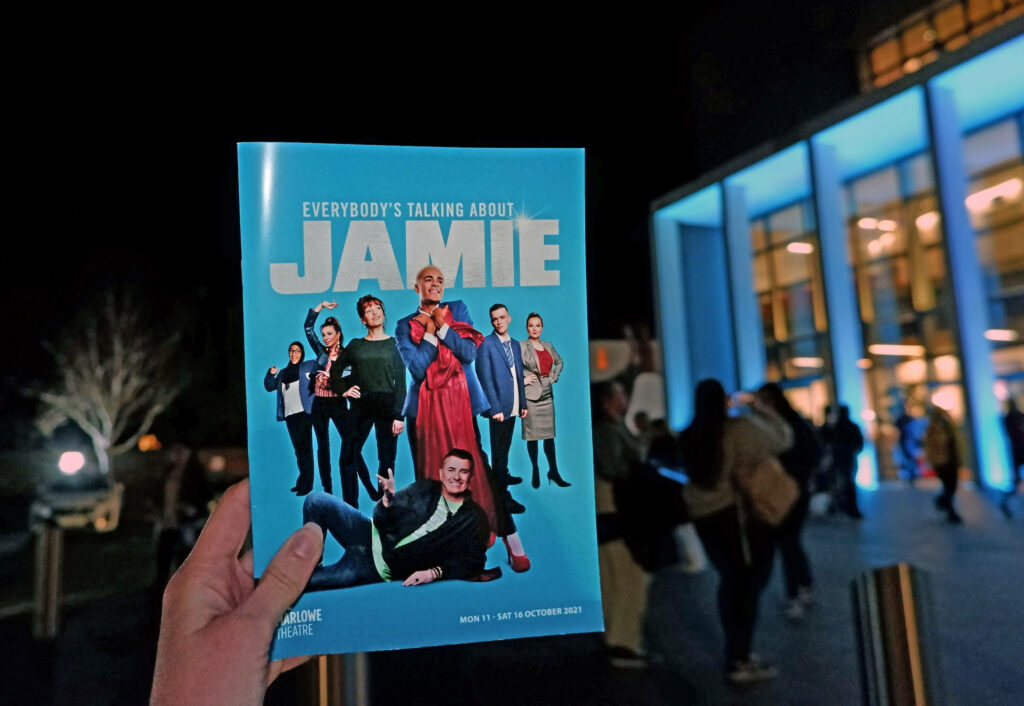 Margaret New's emotional act two song 'He's My Boy' could not have been more different to the latter two numbers mentioned but it gave me goosebumps. Amy Ellen Richardson has an incredible voice and this song really showed off the strength of her vocals. The soundtrack is so versatile, providing lighthearted tracks that were made for dancing and much slower heartfelt pieces.
Dancing
Kate Prince's choreography for Everybody's Talking About Jamie is spectacular. From the dancing on tables during the schoolroom scenes to the beautiful partner work during Margaret New's solo number 'If I Met Myself Again', the dancers were so in sync throughout the performance.
In between scenes, the transitions and cast movements were also very well thought out. Set and prop changes were fascinating, with special lighting effects and rhythms from the orchestra sustaining the ambiance of the production.
Standout cast performances
Layton Williams was on stage as Jamie for almost the entire production, making the audience laugh with his witty comebacks and providing powerful vocals to ten of the production's tracks. He was also absolutely fantastic in heels; I wish I could walk with that much confidence in a pair!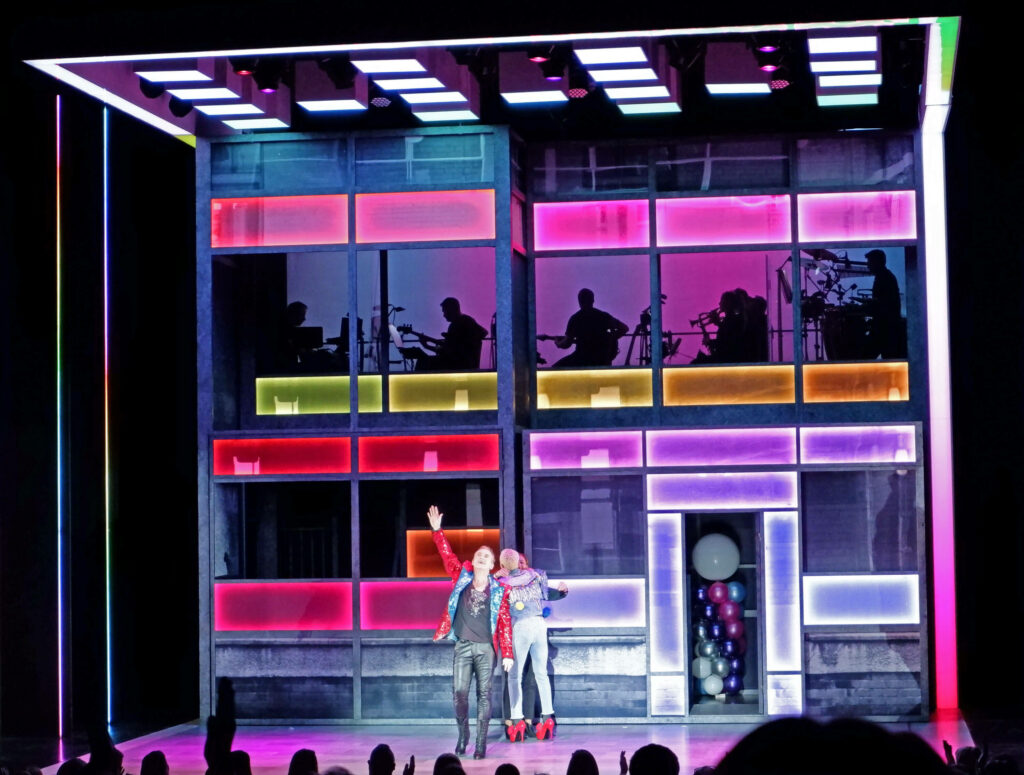 Shane Richie played Hugo/Loco Chanelle and his vocal storytelling was almost hypnotic, really amplifying the drama of Loco's past.
Final thoughts
Everybody's Talking About Jamie was just as good as I'd hoped it would be. A tale of acceptance, friendship and family that covers so many important subjects, I can definitely see why everybody IS talking about Jamie.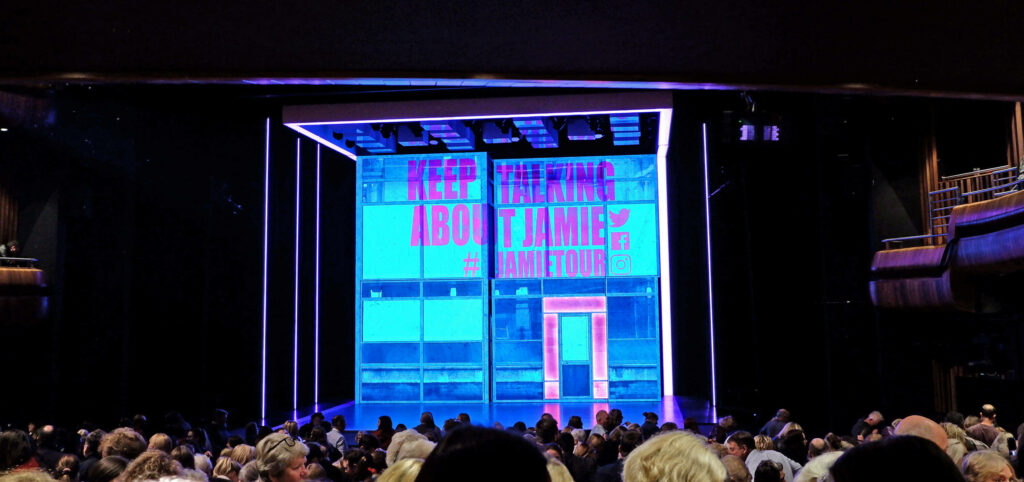 I am thrilled to have been given the opportunity to review the production at The Marlowe Theatre*. The atmosphere was electric with the audience cheering Layton on at every opportunity. Everybody's Talking About Jamie is at the Marlowe until Saturday 16th October and I'd definitely recommend purchasing one of the last remaining tickets. Everybody's Talking About Jamie is such an innovative and creative piece of musical theatre.
Thanks for reading my blog today.
Love Kat xxxx
*Our tickets and programme for Everybody's Talking About Jamie were gifted in exchange for a review of the performance.