The month of January brings the excitement of a whole new year of theatre. This January even more so as I have some rescheduled bookings to look forward to and I'm hoping to make it to the Edinburgh Fringe Festival for the first time in the Summer. At Canterbury's very own Marlowe Theatre, January usually means the winding down of pantomime, the start of the theatre's Spring season and touring productions hitting the road again. This festive season's Jack And The Beanstalk was absolutely fantastic and the theatre didn't cancel a single performance, which was nothing short of incredible in this current pandemic.
Noël Coward's play 'Private Lives' is at the theatre this week courtesy of The Nigel Havers Theatre Company. Starring Nigel Havers and Patricia Hodge in the principal roles, Private Lives is the theatre company's premier production and it has found a home in Canterbury from Tuesday 18th ‐ Saturday 22nd January. Earlier in the month I was invited to The Marlowe Theatre's press night for Private Lives and I arrived at the theatre yesterday evening with a friend, ready for a night of comedy and satire courtesy of two TV favourites.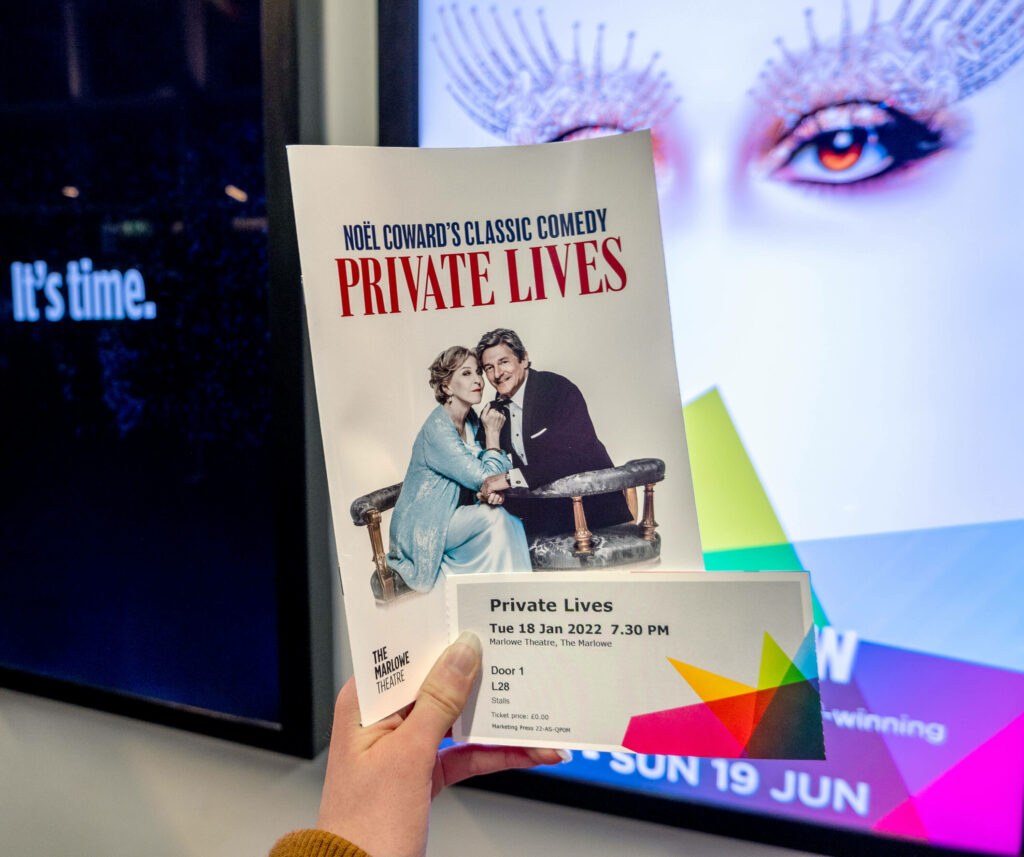 Synopsis
Private Lives centres on divorced couple Elyot (Nigel Havers) and Amanda (Patricia Hodge), 5 years after their separation. They have both remarried, but this time to people much younger than themselves. At the start of the story, the former pair are coincidentally honeymooning at the same Normandy hotel and staying in rooms next door to each other. Tensions arise pretty quickly, with Elyot and Amanda each desperate to escape the hotel and this unfortunate situation. However, in a turn of events, dislike soon turns to renewed affection and the duo try to rekindle their past romance. They flee to Amanda's flat in Paris alone, hoping things will be different this time.
What will become of their new partners Sibyl and Victor who are caught up in this complicated love affair? Will a secret word 'solomon isaacs' or 'sollocks' help Elyot and Amanda finally make it past their blazing rows? The new theatre company's rendition of Coward's 1930 play answers these questions over the course of three acts, providing a humorous insight into the protagonists' private lives.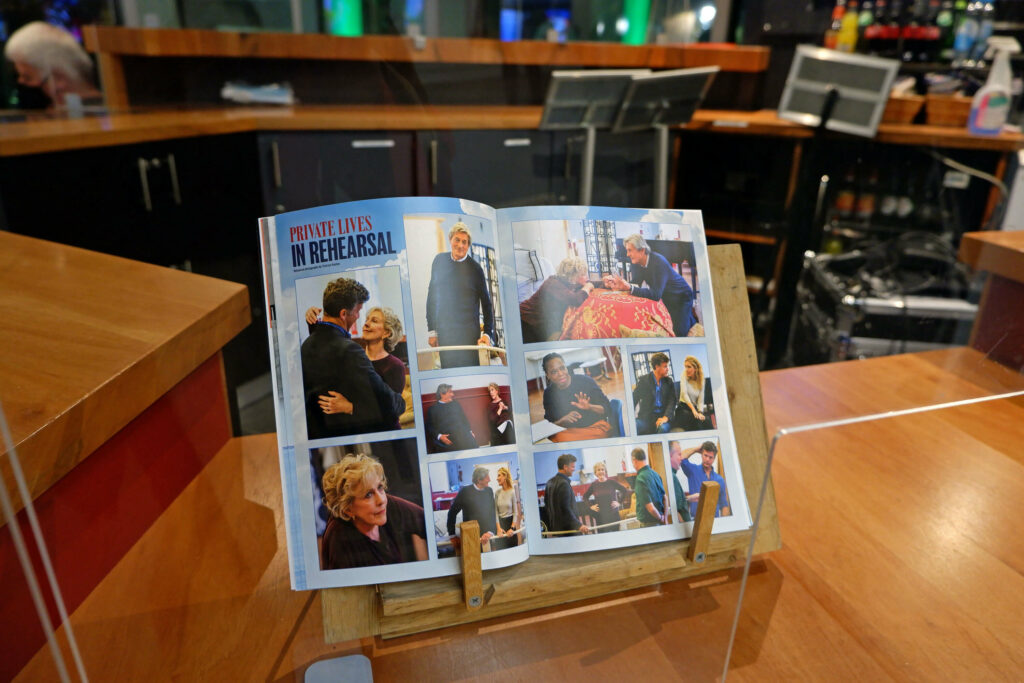 Comedy
I knew the play would be funny after reading a few write-ups about Coward's production ahead of the performance, but I wasn't expecting to laugh quite as much as I did! Naturally, Coward's penned words made the audience laugh, but it was the delivery, comedic timing and facial expressions from the principal actors which amplified the hilarity and absurdity of the storyline for me. Elyot and Amanda's over the top reactions to each other's comments made you realise quite how chaotic their relationship is and also laugh at how ridiculously they behave when together.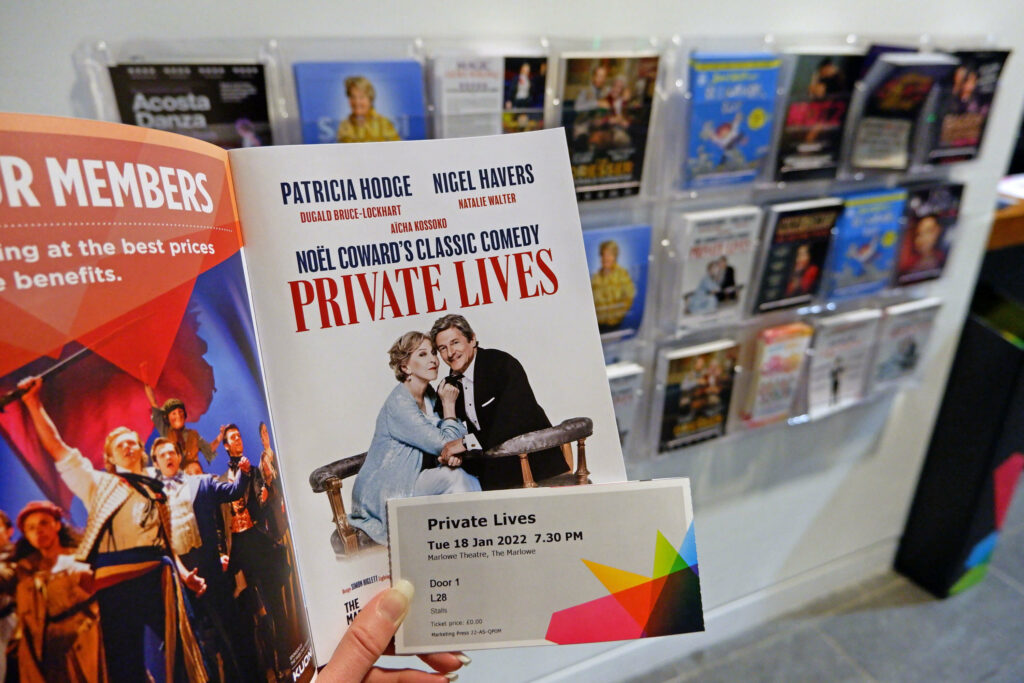 Sets and staging
The sets designed and selected by The Nigel Havers Theatre Company added to the humour of the production too. The play started with a beautiful exterior set of the French hotel, featuring two elegant balconies side by side. Elyot and his new wife Sibyl were discussing how wonderful it was to be on their honeymoon from the first balcony. Sibyl kept asking Elyot to compare their honeymoon and new marriage to his previous experiences with Amanda, a conversation that couldn't have been more poorly timed as Amanda was in fact staying next door. The multiple balcony set helped amplify the comedic value of the scene, with Amanda appearing on the second balcony moments after Elyot and Sibyl's discussion.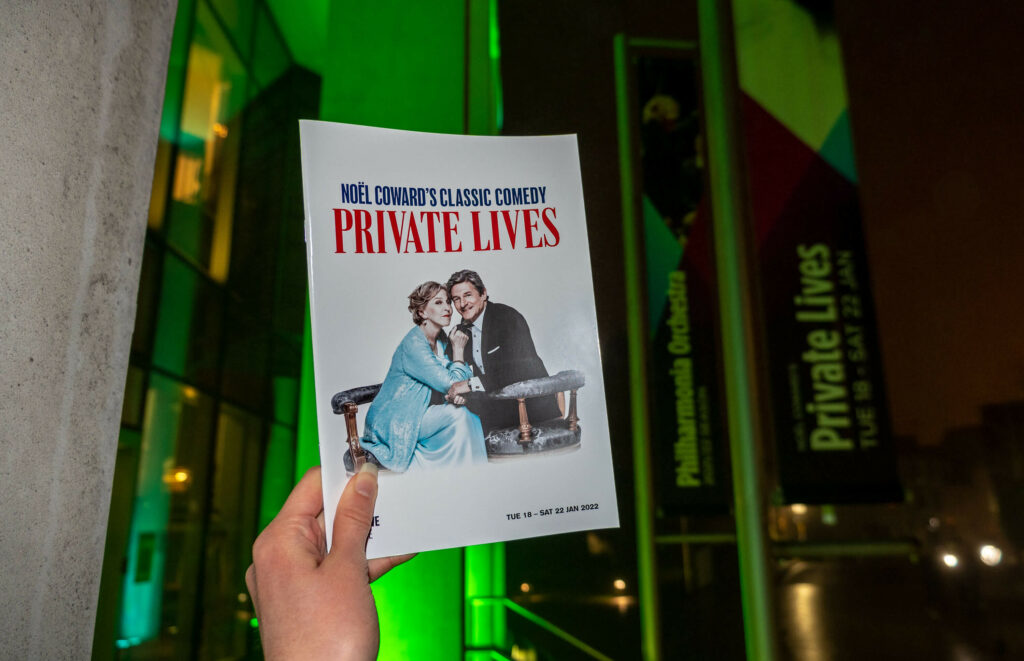 Casting
Nigel Havers and Patricia Hodge had such fantastic chemistry as Elyot and Amanda. They managed to seamlessly jump from being passionately in love to despising each other within a matter of seconds, challenging the audience to keep up with their turbulent relationship. You couldn't help but laugh at how quickly a disagreement led to 'solomon isaacs': their unique phrase for ending arguments that is used very often in the second act. They also dished out some hilarious insults to each other, which had the audience in fits of laughter.
Natalie Walter and Dugald Bruce-Lockhart were brilliant in the supporting roles of Sibyl and Victor. Combined with the minor role of Amanda's maid Louise (played by Aïcha Kossoko), the entire cast for the performance totalled 5 people. Natalie's Sibyl was extremely amusing with her intense emotions and Dugald was very convincing as Amanda's young protective husband. The scene where Victor and Elyot try to handle the complex situation via a fight at Amanda's flat was particularly memorable, with Elyot desperately trying to persuade Victor that they can resolve their differences another way.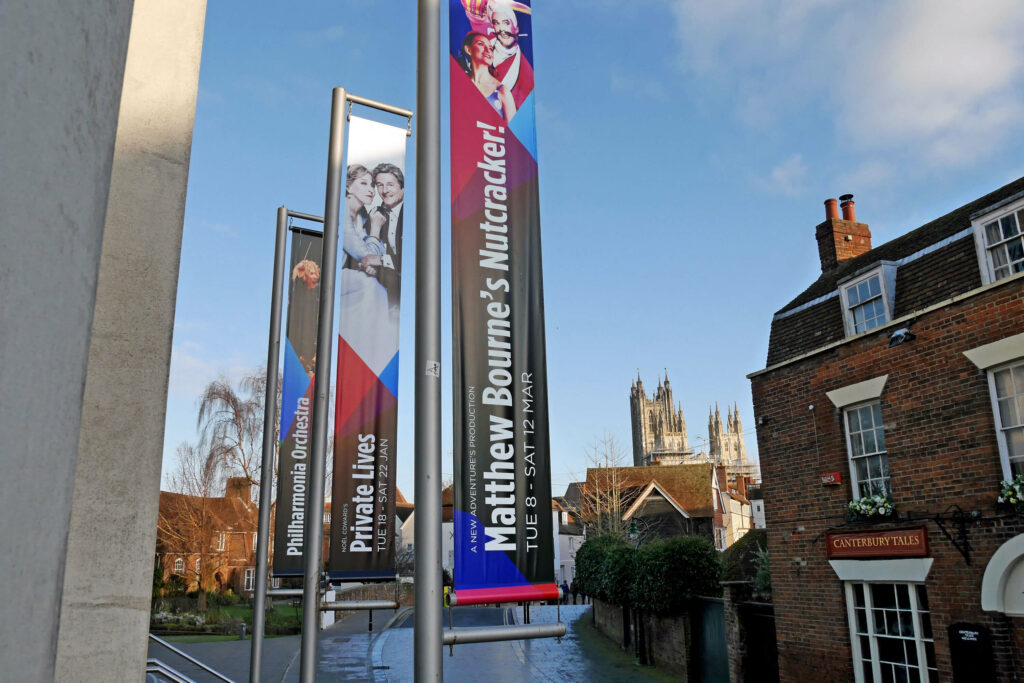 Final thoughts about Private Lives
I really enjoyed The Nigel Havers Theatre Company's rendition of Nöel Coward's Private Lives*. It was a hilarious and light hearted night out at the Marlowe Theatre, complete with an extremely talented cast. Patricia Hodge and Nigel Havers were spectacular on stage together and this production provides them with plenty of opportunity to showcase their formidable acting skills in front of a live audience. We even got to hear them both sing in the show, which was a real delight!
If you are interested in seeing Private Lives, it is playing at The Marlowe Theatre until Saturday 22nd January with some tickets still remaining on the theatre's website. I am very grateful for the opportunity to attend the theatre's press night for the play.
Thanks for reading my blog today.
Love Kat xxxx
*Our tickets and programme for Private Lives were gifted in exchange for a review of the performance.