Dancing has been a part of my life ever since I was small and first saw Riverdance on television. I initially started attending ballet lessons at a very young age, before moving over to Irish Dancing. I kept dancing until my mid-teens and then after University became fascinated with Latin and ballroom dancing through Strictly Come Dancing. This week The Marlowe Theatre is celebrating all things dance with the arrival of international companies 'Acosta Danza' and 'NDT 2 – Nederlands Dans Theater'. Former ballet dancer Carlos Acosta is the creative mastermind behind Cuban dance troupe Acosta Danza and they are performing at the theatre for two nights this March. A team of professional dancers that cover ballet, contemporary and latin styles to name a few, Acosta Danza are currently touring the UK with their new production '100% Cuban' and the Marlowe is fortunately one of their tour stops.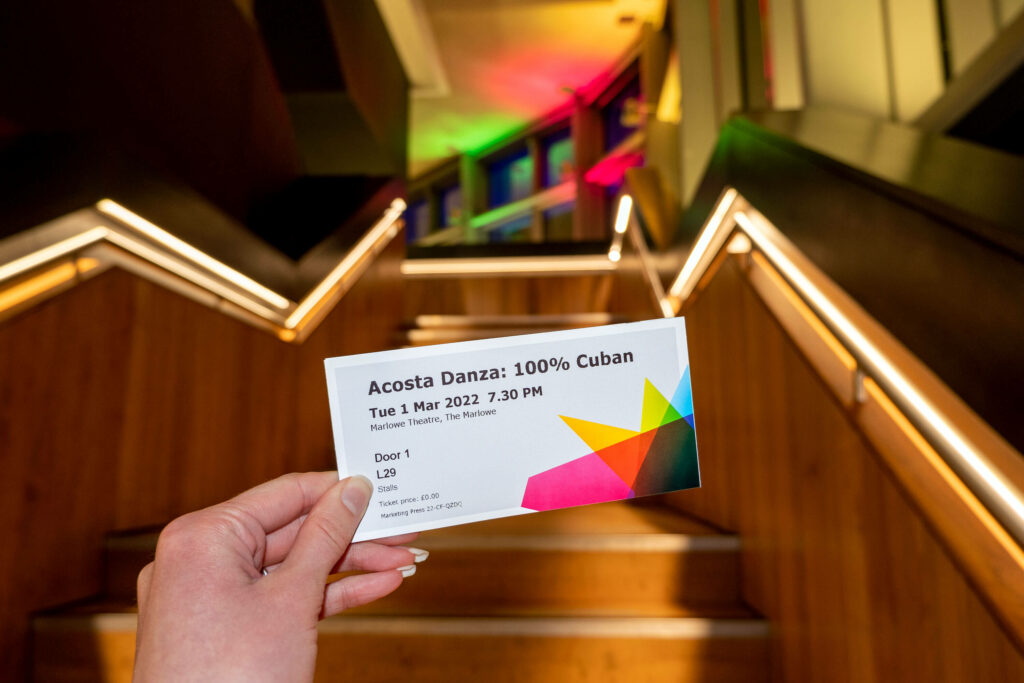 The Marlowe Theatre's press night for Acosta Danza was on Tuesday and I was so looking forward to seeing some world class dancing in action. The Spring season at the Marlowe this year is very exciting, with dramatic plays, comedies, musical theatre and now dance shows making an appearance. We are so lucky to have such a fantastic cultural centre in town, celebrating the versatility of the arts. I have to admit that I did not know what to expect going into Acosta Danza, but I had heard such positive things about Carlos Acosta that I couldn't wait to see the team perform.
Show format
At just over 1 hour 30 minutes in length, '100% Cuban' is a dance recital complete with five individual routines created by unique choreographers. Each piece of choreography has a different theme, with groups of company members taking part. The routines vary in length, with the shortest solo dance 'Impronta' being only 7 minutes long and the initial group number 'Hybrid' lasting for 24 minutes. From the partnership routine 'Liberto' (Freedman) at the start to the finale 'De Punto a Cabo' (From Point to Cape), throughout the performance the audience witnesses a variety of dance styles on stage and learns what encompasses Cuban dance. The finale is a tribute to modern day Cuba, rounding off a production that illustrates identity and culture through movement and music.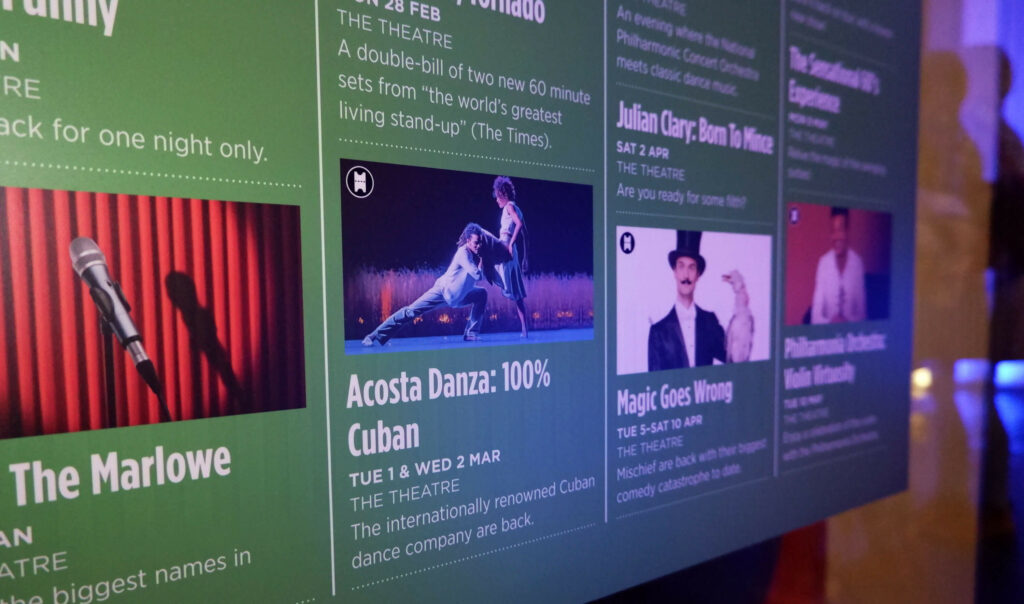 Lighting
I attended the Acosta Danza press night with my friend and something we talked about during the first interlude was the use of lighting to generate mood on the Marlowe stage. The staging for each performance was simple, often featuring a single prop or backdrop. The bold choice of lighting brought the simple sets to life, providing high contrast on the stage and accentuating the performers fluid movements through careful consideration of shadows. In the first act the dancers were lit beautifully in strong colours such as red and orange, an effect that reminded me of a flamenco production that I watched as a child. Softer colours such as blue and yellow were chosen for the second act and these colours bounced off the light-coloured costumes beautifully.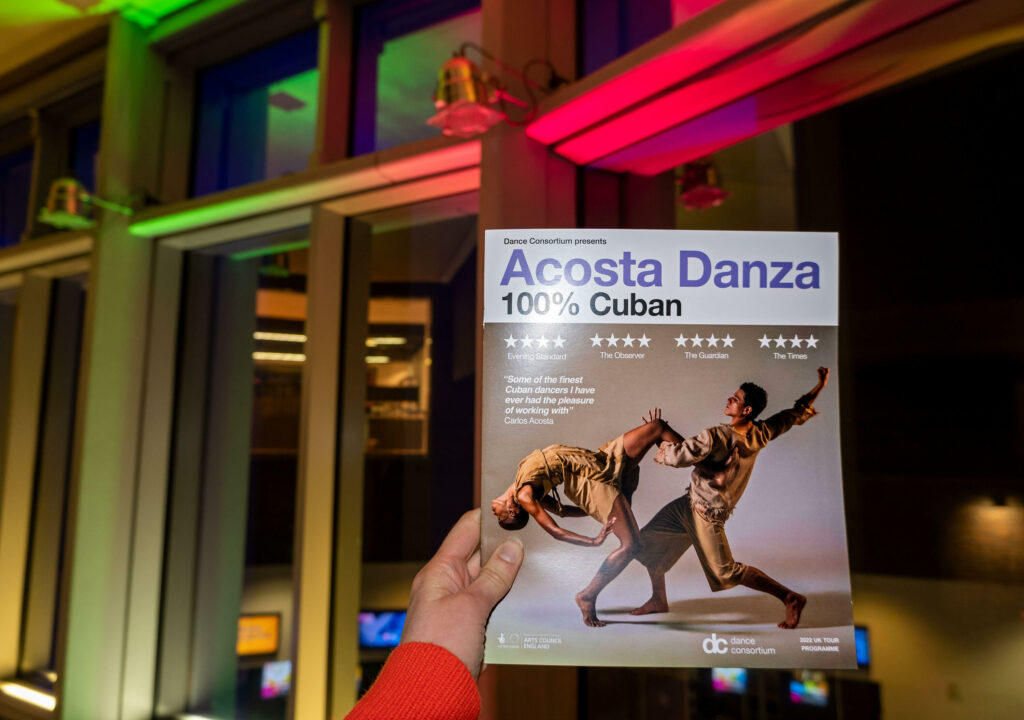 Music
No piece of music was the same, with each routine conveying a different tone. The first two compositions featured intense and enigmatic music and the latter pieces had much softer scores. 'Paysage, Soudain, la nuit' (Landscape, Suddenly, at night) featured a joyful and playful piece of music called 'Cuban Landscape' by Leo Brouwer and Stefan Levin. Everything about this routine felt dainty, with each company member gliding across the floor through the gentle footwork. The synchronicity and harmony between the dancers' movements and peaceful sounds was memorising.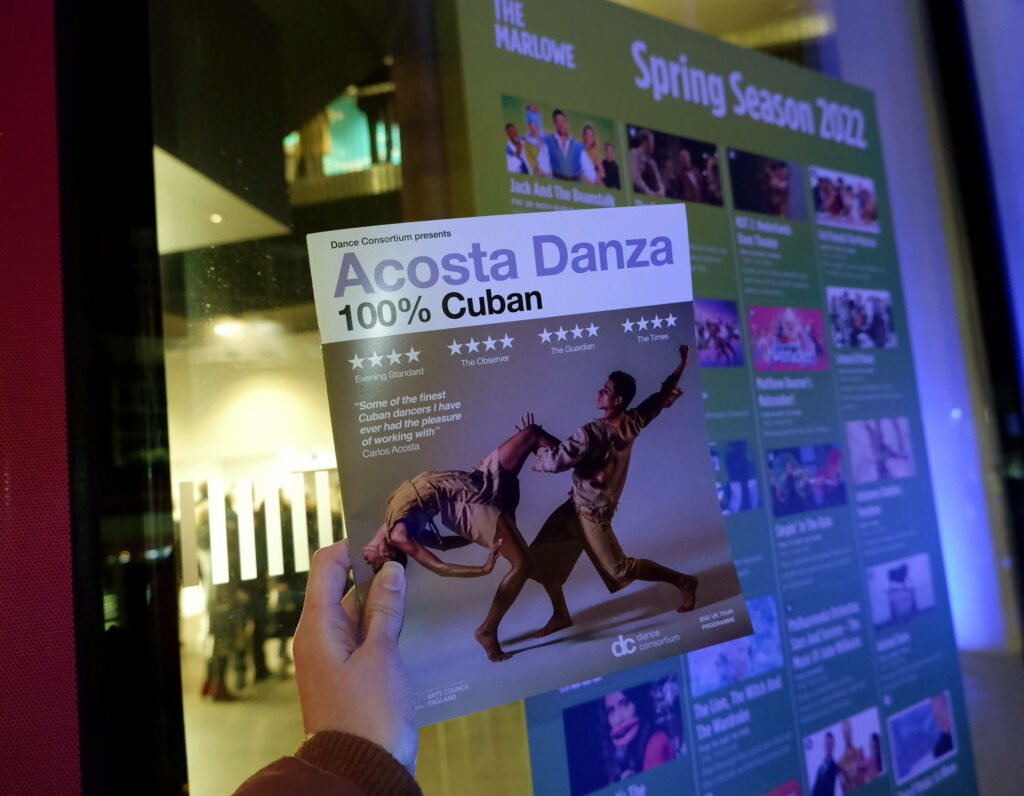 Costumes
Costume is such an important part of dance and wearing freely-moving fabric can really amplify the performance. During 'Impronta' (Imprint) solo performer Zeleidy Crespo wore a full length blue dress that practically hovered with every step she took. When she completed a sequence of spins, the skirt rotated rapidly and created a spiralling, wave-like effect. The light rays darted off Zeleidy's outfit, completely transforming the atmosphere on the Marlowe stage.
The loose trousers and floaty skirts created for Paysage, Soudain, la nuit had a similar effect, amplifying the gracefulness of the routine. Seeing Acosta Danza perform live has definitely made me realise how all of the individual details such as lighting, sound, staging and costumes can work in tandem to convey a choreographer's vision.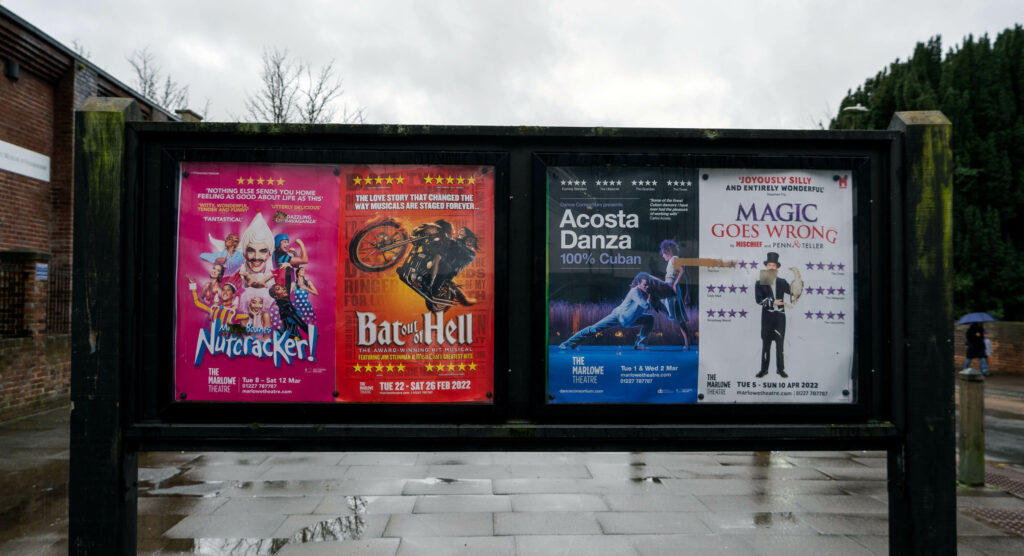 Cuban dancing live in Canterbury
Acosta Danza: 100% Cuban was a wonderful insight into Cuban dance, music and culture. My favourite pieces were the group numbers, but Zeleidy Crespo was absolutely captivating in her solo piece, placing the spotlight on Afro-Cuban styles. The diversity and themes of the routines made for a truly enchanting theatrical experience. I feel very grateful for the opportunity to review one of Acosta Danza's two performances here in Canterbury. Carlos Acosta and his creative team certainly brought the spirit of Cuba to Kent.
Thanks for reading my blog today.
Love Kat xxxx
*Our tickets and programme for Acosta Danza: 100% Cuban were gifted in exchange for a review of the performance.