Comedy has taken over The Marlowe Theatre this week thanks to 'The Play What I Wrote': a touring production celebrating the legendary duo Morecambe and Wise. Twenty years on from its creation, the play is out on the road, bringing slapstick comedy to regional theatres across the UK. Until a week ago, all I knew of the famous comedians were their names, reputation and association with the song 'Bring Me Sunshine'. When I entered the Marlowe auditorium yesterday evening this was about to completely change, as I was virtually transported into a treasured era of comedy through Sean Foley's revival of The Play What I Wrote. I was very kindly invited to the theatre's press night for the production and I could not wait to experience some timeless comedy live.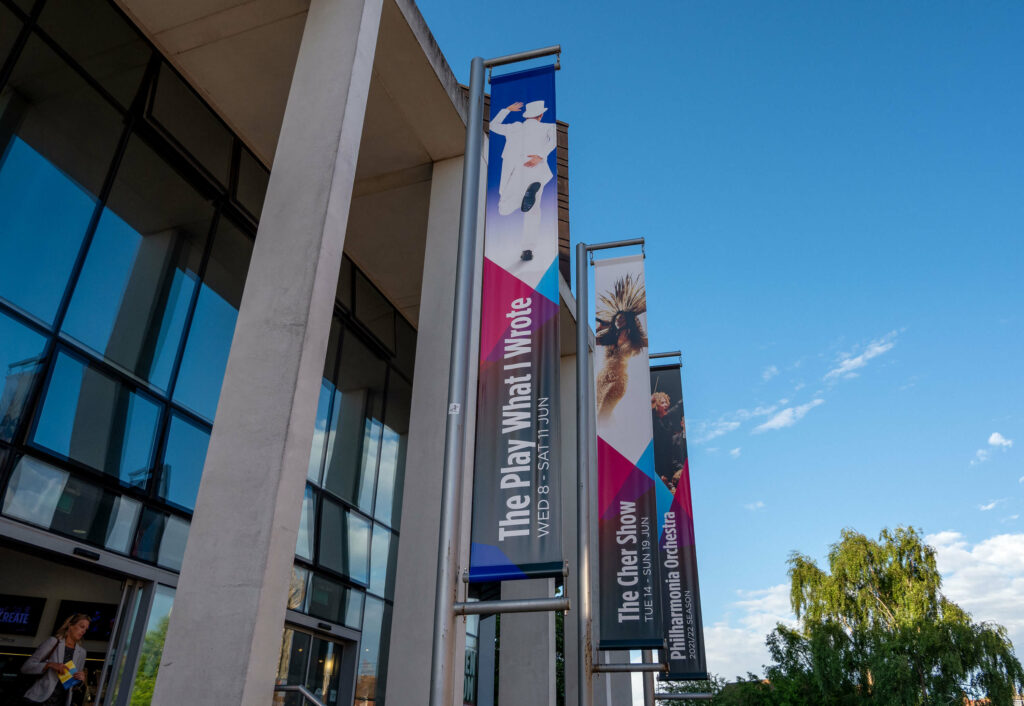 Background
Considerably more complex than a tribute show, the production follows the lives of aspiring comedians Dennis and Thom and their hilarious partnership on and off stage. A self-declared playwright, Thom is desperate for them to take his play 'A Tight Squeeze for the Scarlet Pimple' on tour across the UK. Dennis has completely different ideas however, he hopes that if they stick with the Morecambe and Wise duet that they are known for, it will bring in the crowds. With the help of his plumber friend and master of disguises Arthur, Dennis has to convince Thom to partake in their usual comedy routine whilst trying to reinforce the idea that they will be showcasing his partner's original writing. Throw into the mix a few disagreements, lots of on-stage mishaps and a surprise celebrity guest star and audiences are provided with nearly two hours of comedic chaos.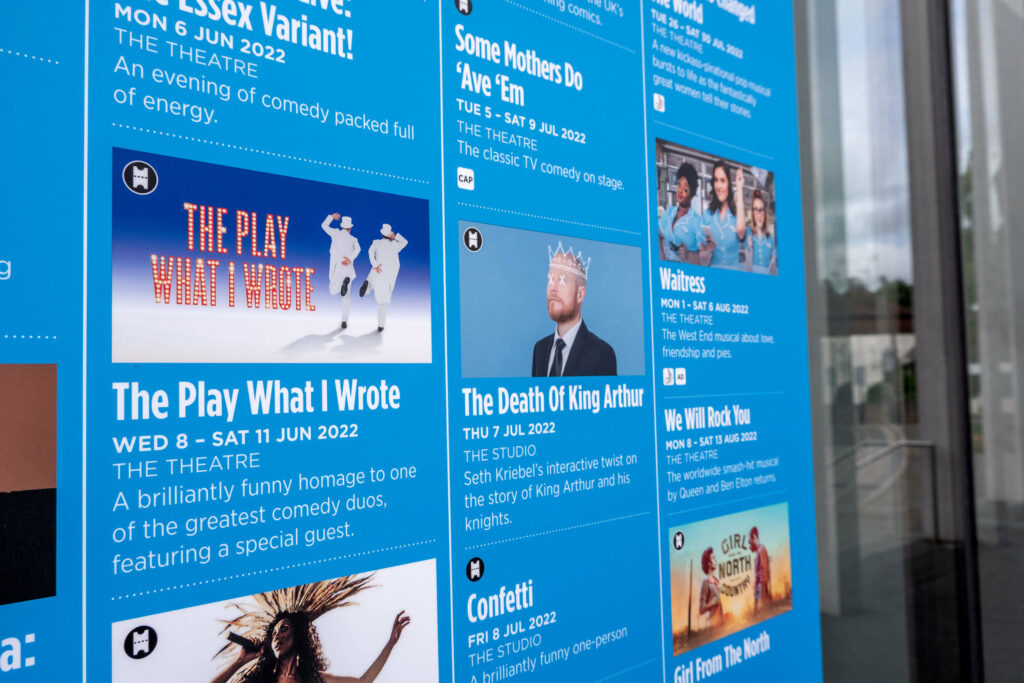 Guest star
From a read of the programme, I learnt that Morecambe and Wise used to host celebrity guests as part of their television shows. The Play What I Wrote follows a similar approach, surprising the audience with a celebrity guest star in the second act. The secret guest for our performance was Only Fools and Horses' Sue Holderness. I have only watched the former TV show once and was not familiar with her work when she appeared on stage, but there were cheers across the auditorium when Sue entered via stage right. She bounced off the three performers wonderfully, being a real sport during the bonkers interpretation of Thom's play.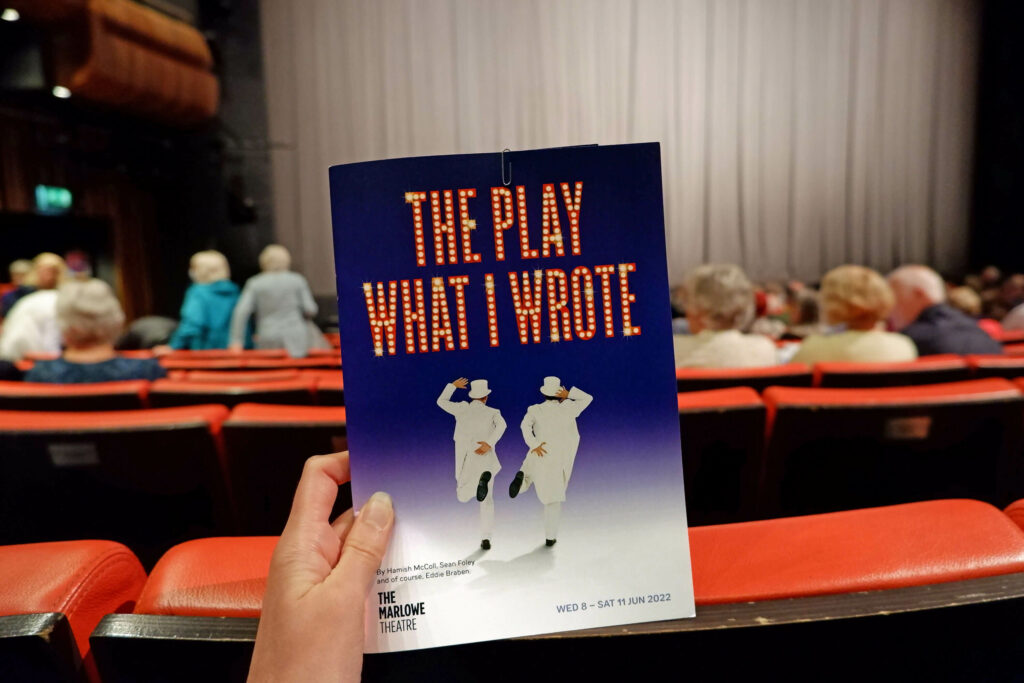 Cast and performers
Dennis (played by Dennis Herdman) is laid back, cheery and funny, whilst Thom (Thom Tuck) is the complete opposite: uptight and serious. Despite these differences, the characters formed a fantastic partnership, poking fun at each other's insecurities. The actors are true masters at their craft, but what made them stand out to me was their ability to focus the audience on their work as a pair, not their individual talents. This shows a true commitment to the wider production and honouring Morecambe and Wise.
The star of the show in my opinion was Arthur (played by Mitesh Soni). The character jumped between roles: David Pugh the theatre producer, act one guest star Scarlett Johansson and his very own impersonation of Sue Holderness. Mitesh went through many different wigs and outfits, making the audience laugh on every occasion. Without giving too much away, Arthur is very precious about a harmonica which was a gift from his mother. The origins of the harmonica are a recurring part of the plot and a great source of humour.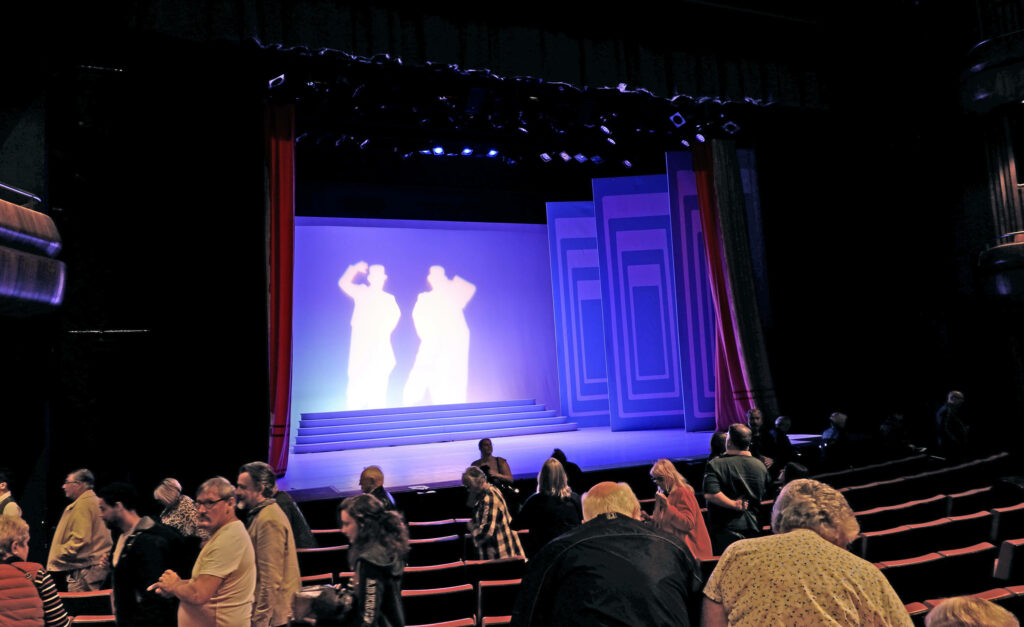 Comedic elements
The production was jam packed with gags, one liners and over the top acting. Unlike other comedic plays that I have seen, The Play What I Wrote jumped from trick to trick with little to no breather and there were so many things happening on stage at once. The more comedies that I watch, the more I prefer a balance between slapstick and subtler styles, but it was great to witness classic comedy in the flesh.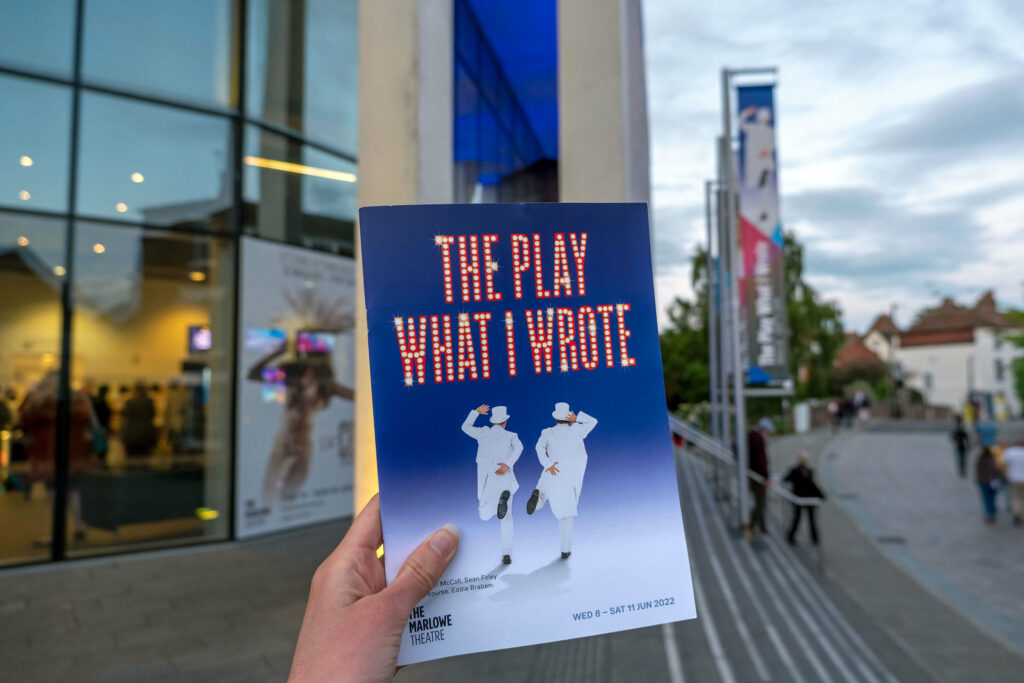 A humorous evening out
The Play What I Wrote* is mainly targeted at fans of Morecambe and Wise, but hopefully you can see from my review that you can still enjoy the comedy without knowledge of their work. As a duo they always wanted to make people laugh and the creative team behind the show are extending their legacy by showcasing Dennis and Thom's story. If you fancy an evening of good old-fashioned laughter, you have until Saturday 11th June to see the play in action at The Marlowe Theatre. It is a guaranteed fun night out!
Thanks for reading my blog today.
Love Kat xxxx
*Our tickets for The Play What I Wrote were gifted in exchange for a review of the performance.