★★★★★
It's no secret that I am a huge fan of Strictly Come Dancing. I've travelled to the O2 Arena twice for the live tour and my husband jokingly calls the TV licence fee the 'Strictly Tax' as it is one of very few programmes that I watch on the BBC. At the start of each year, some of the pro dancers head out on their own tours, bringing world class latin and ballroom to regional theatres across the country. Each pro offers something unique in their tour, whether that be a specific dance style or insights into their life thus far, and fans of the show can enjoy some Strictly magic when the show isn't on our screens.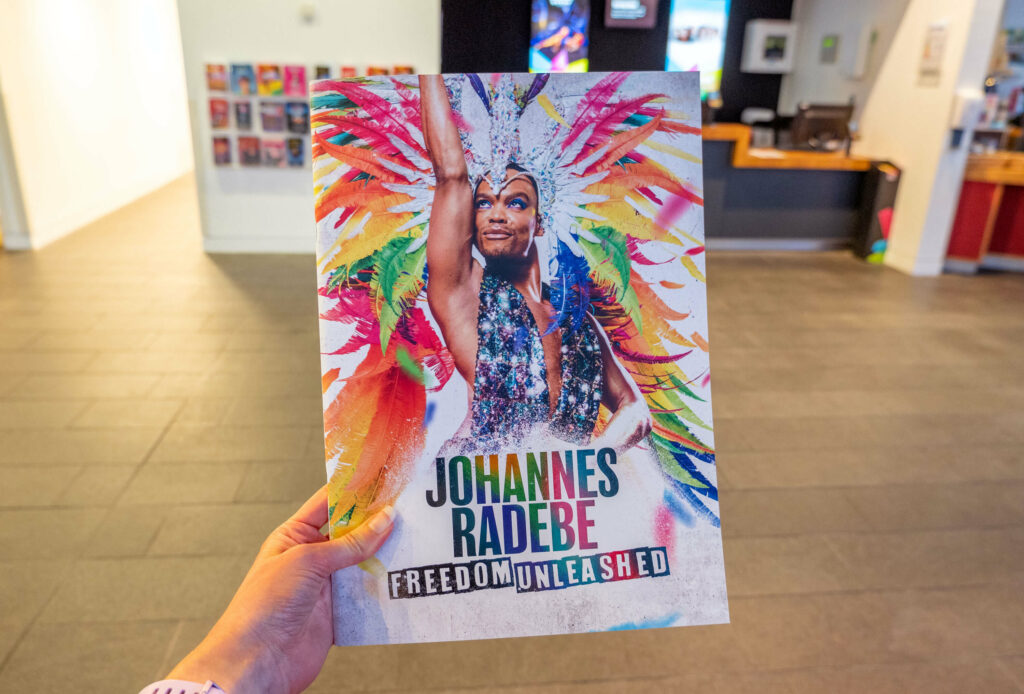 Much adored South African pro dancer Johannes Radebe is currently touring the UK with his latest dance show 'Freedom Unleashed': a sequel to the 2022 production 'Freedom'. The show was in Canterbury for two nights last week and my friend and I managed to secure some of the last available tickets. I wasn't initially planning to write a formal review of the show, but I left the theatre grinning from ear to ear on Thursday and couldn't wait to put my thoughts to paper.
Show format
Freedom Unleashed is a two act dance production with clear sections that covers different periods of Johannes' life so far. Starting with his childhood in South Africa and ending with a celebratory segment about being your true self, audiences are treated to a two hour celebration of the dancer's heritage and career.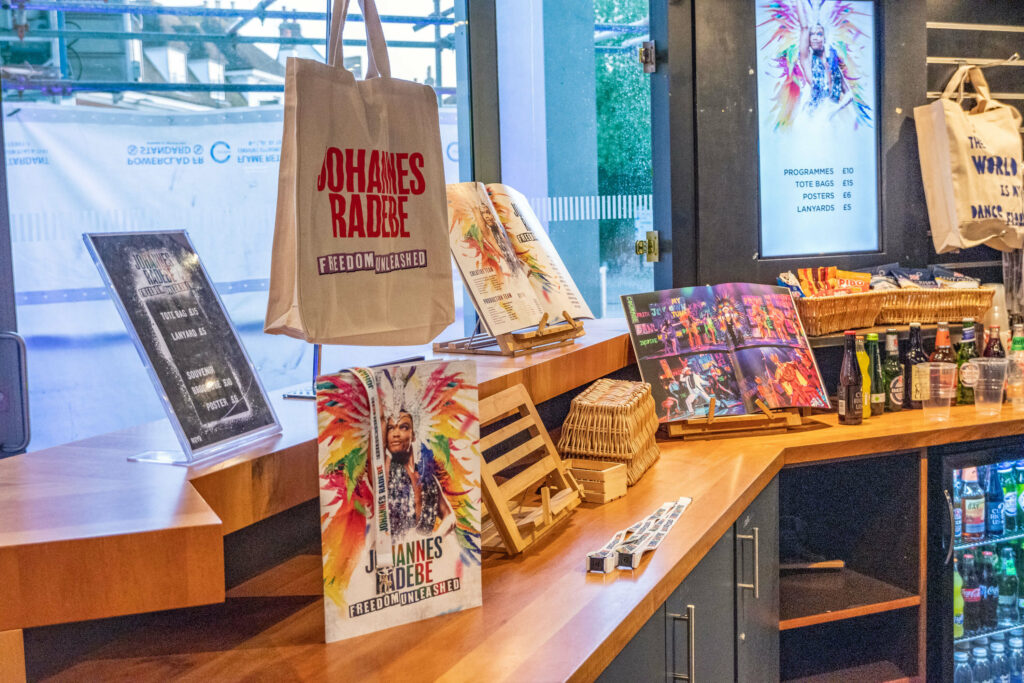 Featuring live music, group dances and personal anecdotes, the show contains everything you could wish for from a dance production and more. I was taken aback by Ramelo and Duane-Lamonte O'Garro's breathtaking vocals throughout. However what stands out for me most is the clever timing and scheduling. The dance routines are evenly distributed within the running time and separated by enticing musical numbers and sections of spoken word. The content manages to appeal to die-hard Strictly fans and long term admirers of latin and ballroom dance, thanks to the spectacular choreography and various references to Johannes' time on the TV show.
Sets and staging
One set is used for the entire production, but it transforms through different lighting effects, depending on the theme of the dance number. The backdrop is dotted with words that have a significance to Freedom Unleashed and at points throughout the performance, emphasis is placed on the individual words that reflect the meaning of the current piece. The font felt very African, visually displaying one of the show's central themes: not being able to reflect on the present without going back to your childhood and the people that made you who you are. The set really helped to bring vivid colour and energy to the Marlowe stage and when the backdrop split in two and provided a gangway, it was a spectacular location for Johannes to emerge from.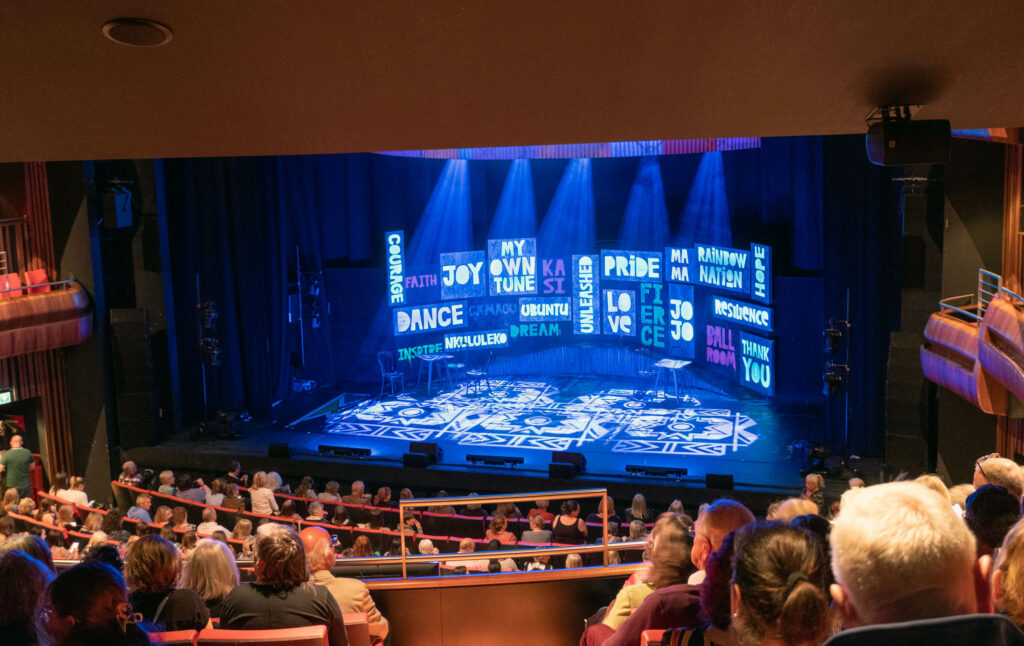 Does Johannes hold his own?
Usually part of a wider dance company on Strictly, I was intrigued by how Johannes would take the lead on his own tour. I had nothing to fear though as he was completely in his element at the front, supported by an exceptionally talented company of dancers. His dance skills were arguably more impressive in person than on the TV and the performance never lacked personality. Freedom Unleashed is clearly a passion project for Johannes, celebrating his African roots and everything Strictly has helped him to achieve. The famed dancer seemed to be loving every minute of the tour.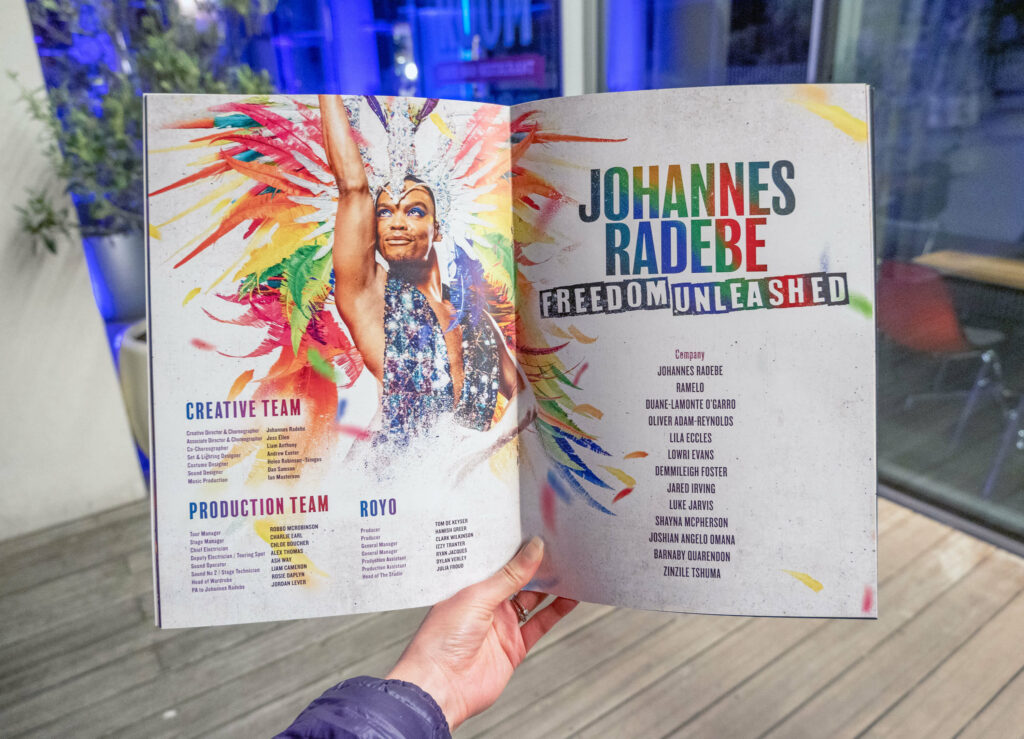 Would I go and see one of Johannes' shows again?
Absolutely! Johannes is completely at home on stage, making the audience laugh and cry through his words, beautiful dancing and exuberant personality. It seemed as if everyone in the audience was having the time of their lives at the Marlowe and it really felt like people didn't want to go home at the end. The house lights came up and Johannes was still on stage receiving rapturous applause; if that doesn't signify a happy audience, I don't know what does!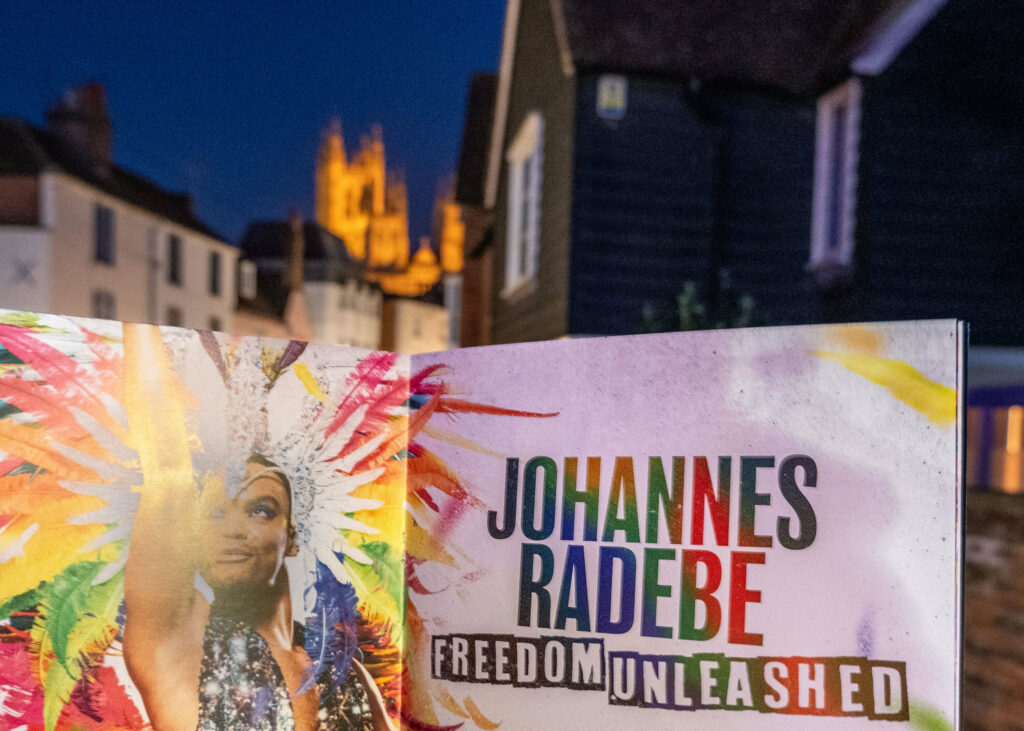 Final thoughts
For me this was a spectacular production, but if I were to make one comment for improvement, I would love to have seen more of the African influences. The dance styles were so different to anything we get to see on Strictly and the energy on stage was infectious.
I found the whole show quite emotional, specifically the little Jojo section and his fascination with sequins. There was also a beautiful segment about the impact Johannes and John Whaite's partnership has had on the dance world, which brought a tear to my eye. It is such a thoughtful and inclusive dance production. Tickets for the last few performances of Freedom Unleashed can be purchased from the Strictly pro's website.
Thanks for reading my blog today.
Love Kat xxxx