★★½
[AD – PR invite*]
We are now just less than a week away from August and the biggest theatrical month of the year. The Edinburgh Festival Fringe takes place from the 4th to 28th and writers, performers and production teams from across the globe will soon be flocking to the Scottish capital for 3 weeks. 2023 will be my first year as an accredited member of the media and through this, I was thrilled to receive an invitation to review 2-Faces whilst it is in preview at Barons Court Theatre in West London.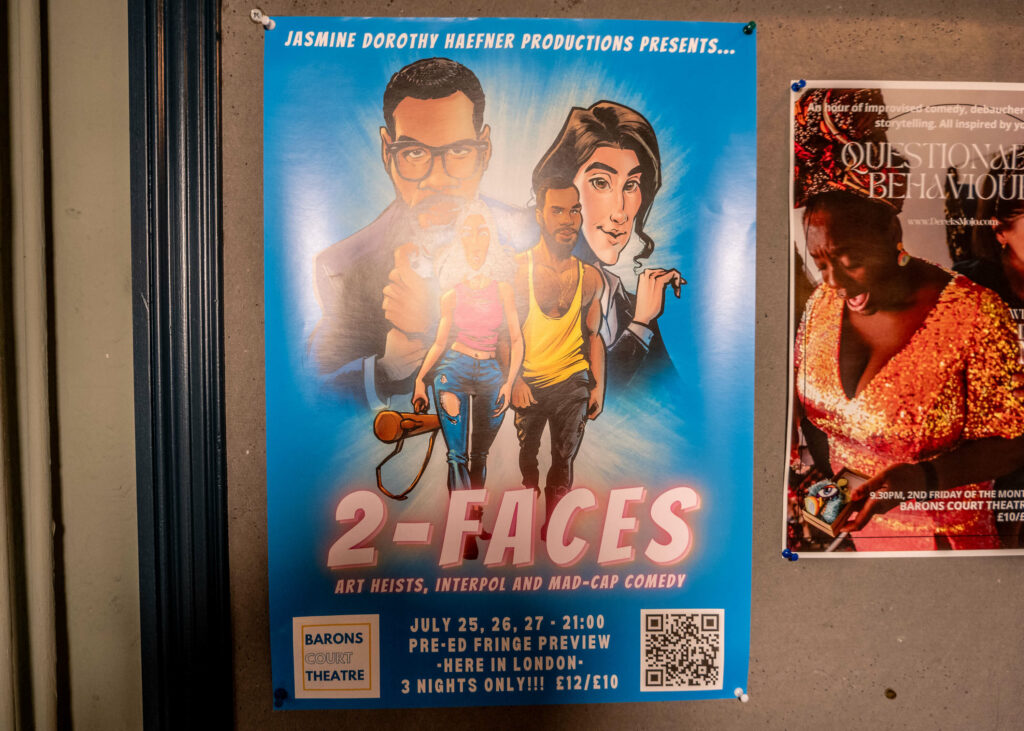 A new venue for me approximately 5 minutes walk from Barons Court station, I was thoroughly intrigued by the description of madcap comedy featuring two Interpol agents. Representing the USA at the Fringe, actors Hassan Hope and Jasmine Dorothy Haefner are making their London and Edinburgh debuts and I was keen to find out what their play is all about. Written by Haefner and directed by Jesse R. Tendler, the Barons Court run has given London audiences a chance to see the show outside of festival season.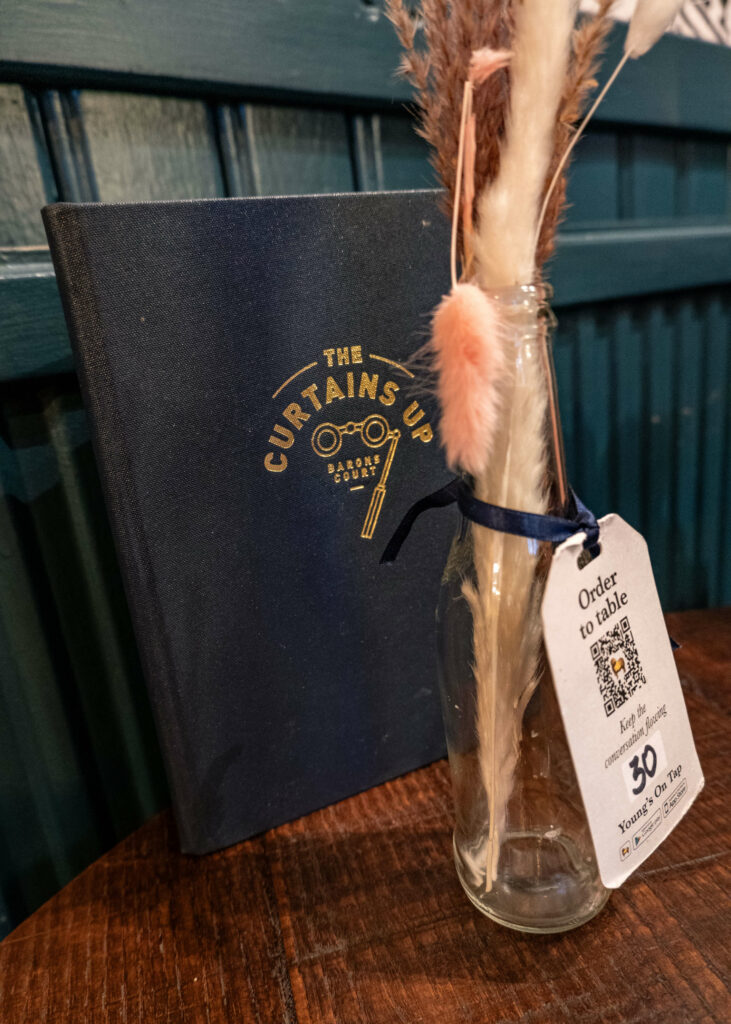 About 2-Faces
Before getting into the details of the performance, 2-Faces is an outgoing play about two agents that are investigating a series of London art heists. Hope and Haefner cover the agents, thieves and various other parties that they interact with throughout 60 minutes of action, making it a full-on show. Throw into the mix some creative use of cockney slang (which is defined to the audience on a screen before the start of the performance) and you have a piece of eccentric and arguably refreshing new writing.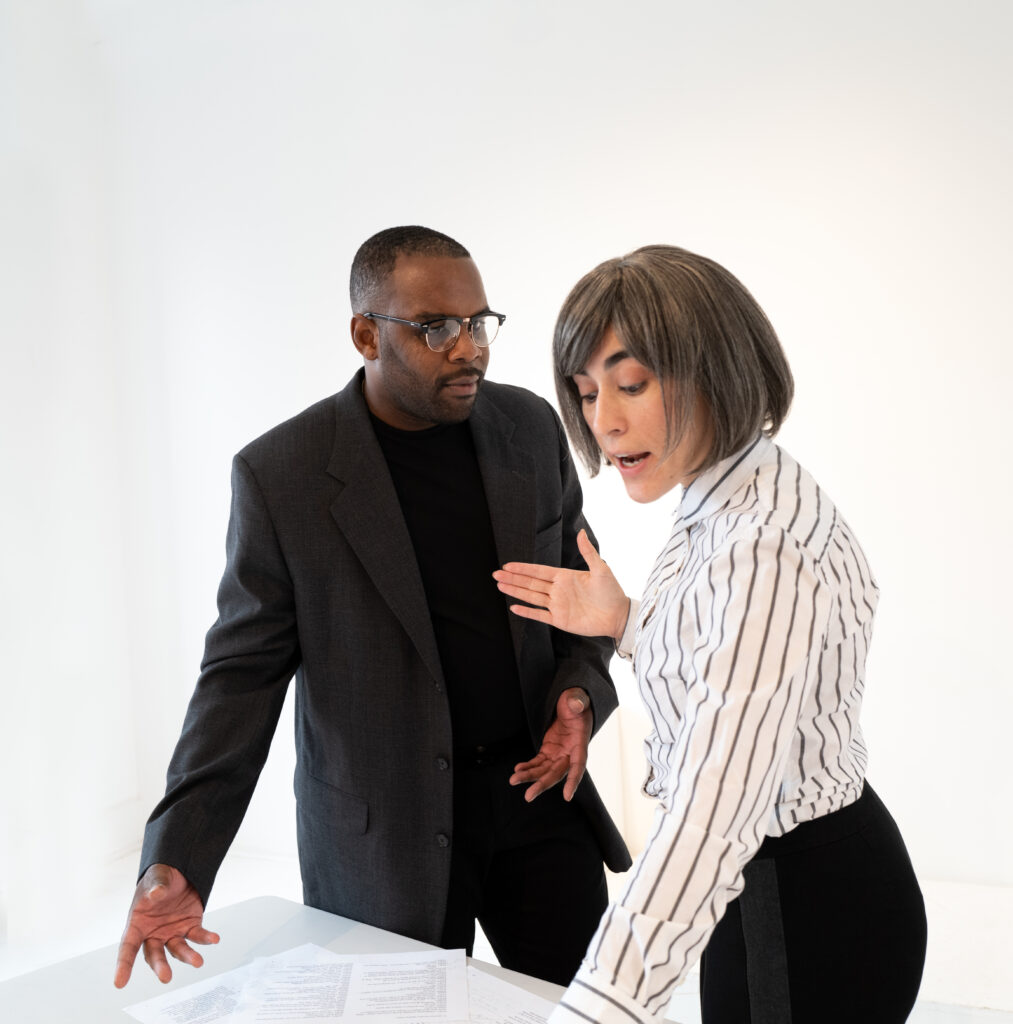 Comedy style
For a comedy, I was surprised to see the madcap themes limited to sections of the performance. 2-Faces' strengths lie in the moments of utterly bonkers action, but there wasn't enough of this in my opinion. I found myself laughing excessively at certain points and then not understanding how it was a comedy at others. This led to me wishing that the creatives had better established what the identity of the play is. Both Haefner and Hope are extremely funny in places and it would have been fantastic to see the performers lean further into the theme of outrageous comedy.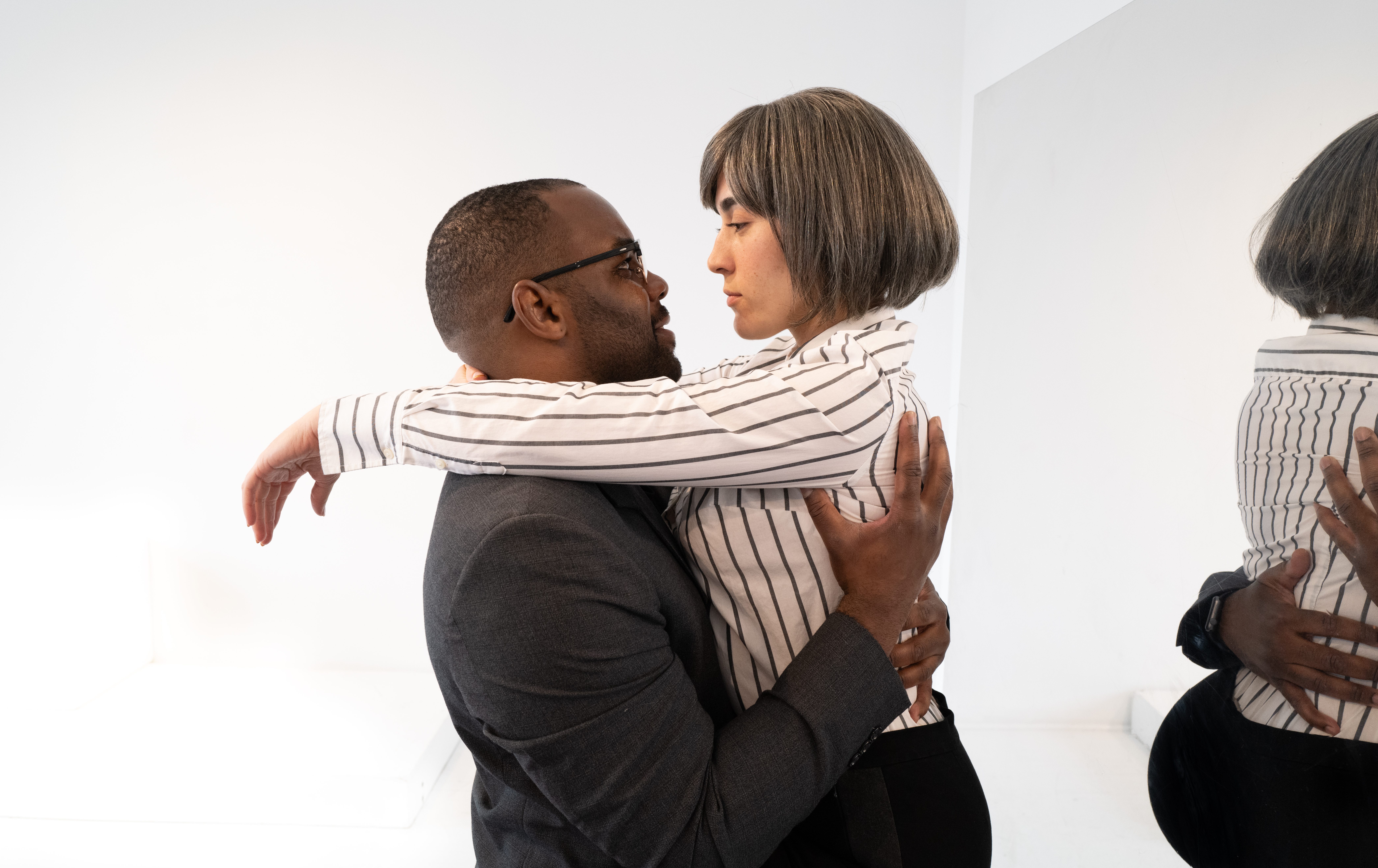 Structure and format
The multi character format is a lot to take on within a fringe length running time. Whilst I applaud the decision to take on this challenge, without clear costume changes, a variety of regional British accents and extremely contrasting personalities, the flow of the story is affected. I found myself second guessing that we were actually watching different characters within the storyline at points. There are scene prompts on the back wall which provide some necessary context to the plot, but even this doesn't feel quite enough given the swift navigation between characters and limited set changes. The play is bold in its intended zany comedy style, actually leaving room for far more distinguished characters than are actually portrayed.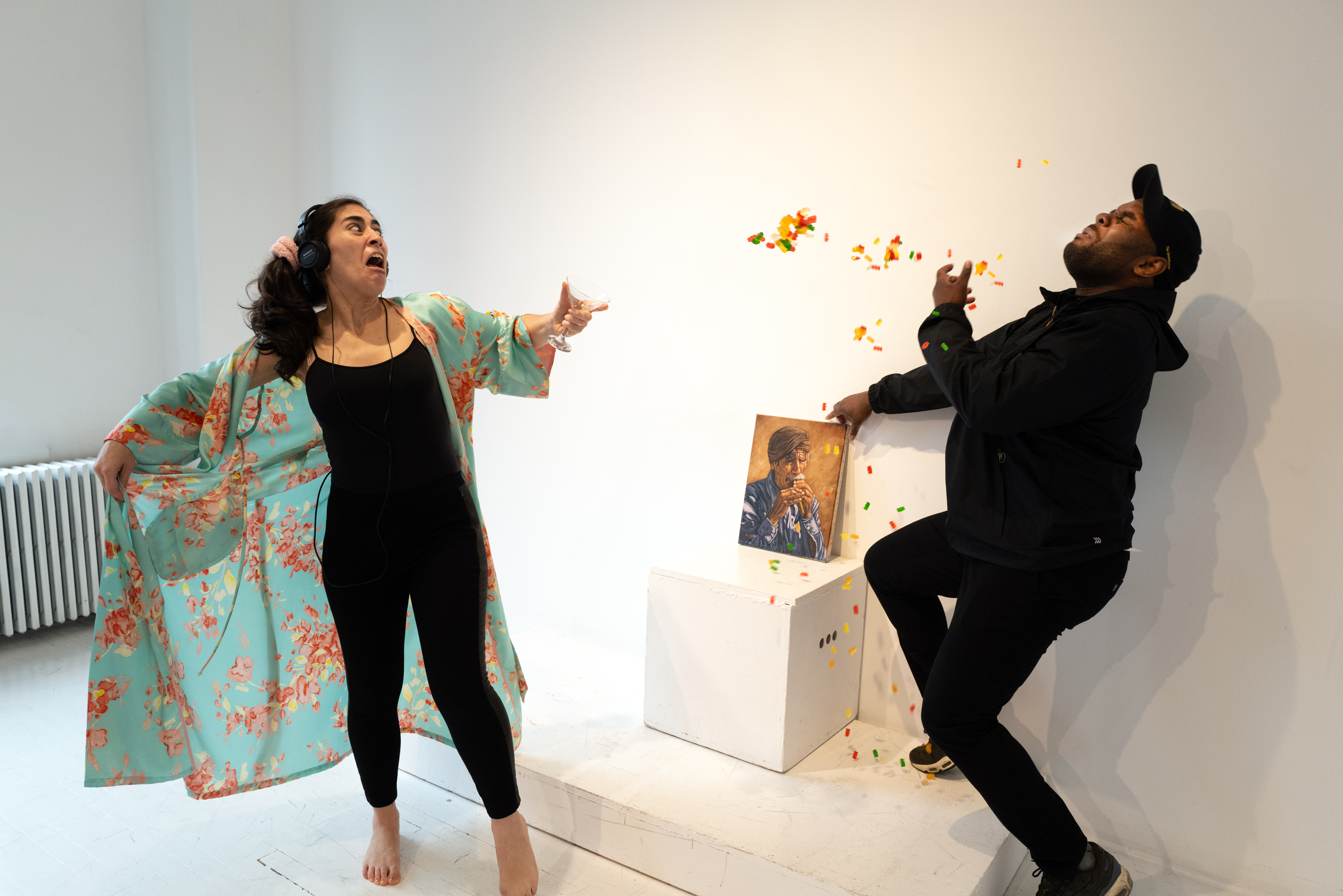 Comedy performances
Haefner particularly shines during the eccentric action and her strongest moments are arguably when portraying the silliest personas. Whilst Hope's characters don't contribute quite so much to the comedy theme, his presence on stage adds some much-needed understated humour to the more serious scenes. This is much appreciated as it makes the play feel less like a play of two halves thematically.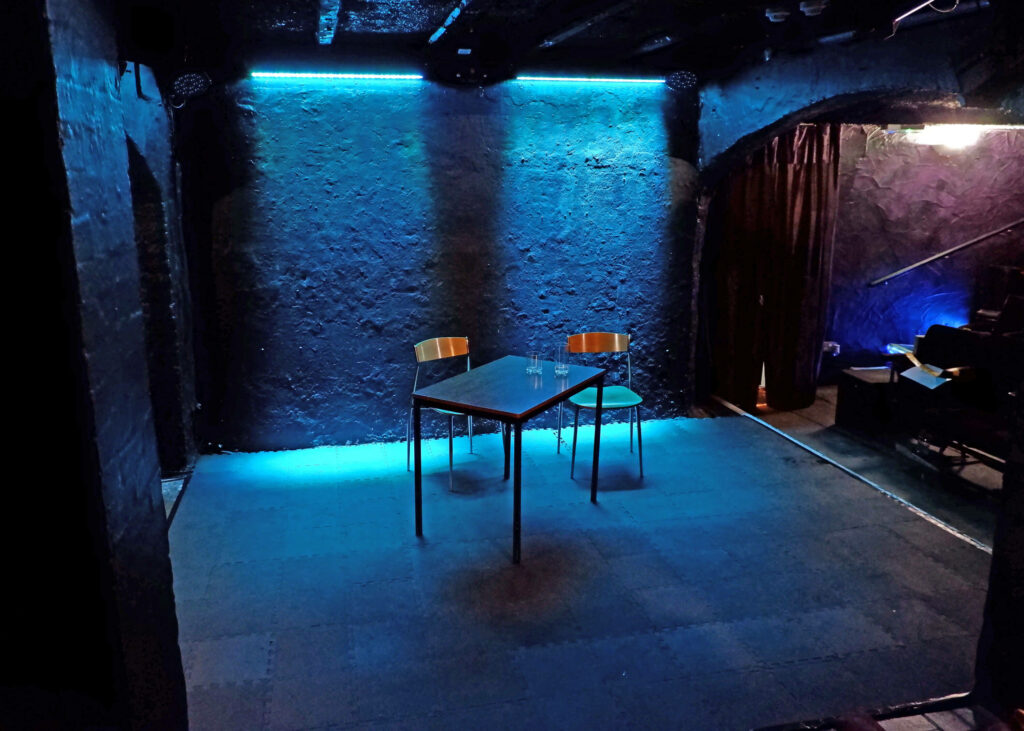 Final thoughts
Despite my reservations about the comedy style and format, I can't fault the energy of the performance, with the actors taking on various roles in a single 60 minute session of theatre. Whilst I think the material needs development to really establish the identity of 2-Faces, it was great to witness this form of new writing ahead of the Fringe. If you are looking for a light-hearted show in Edinburgh, this could be a fun addition to your schedule.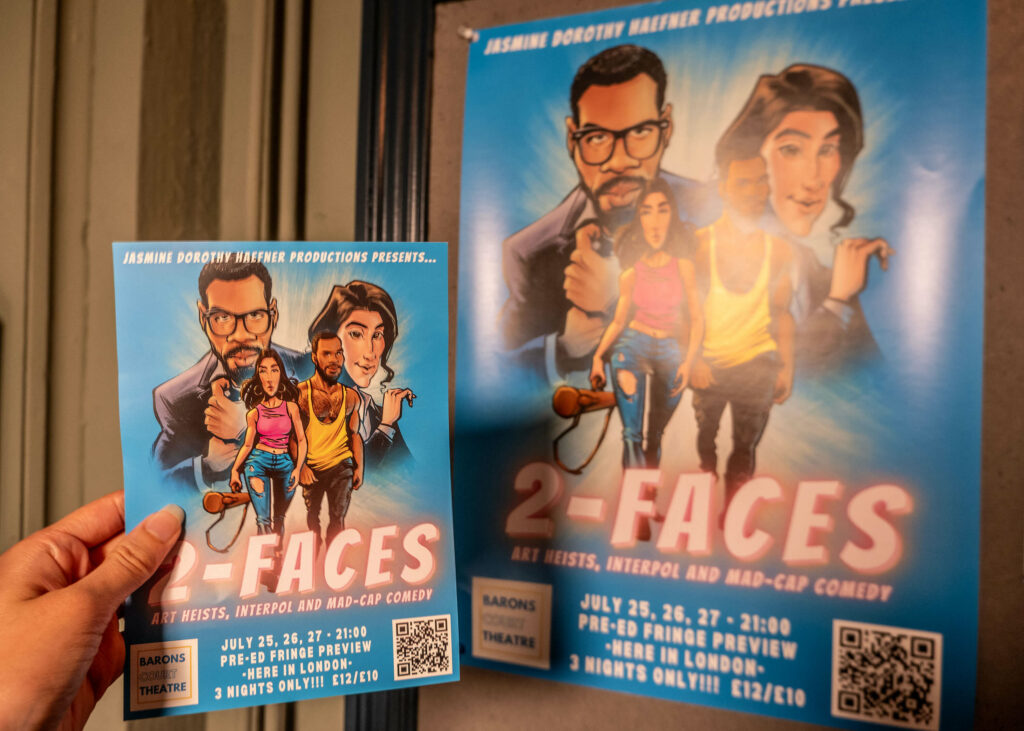 The future of 2-Faces
2-Faces has finished its run at Barons Court Theatre now, but it will be playing daily at Greenside @ Infirmary Street (venue #236) from 4th – 26th August (with the exception of 13th and 20th). Tickets can be purchased via the Edinburgh Fringe website.
Thanks for reading my blog today.
Love Kat xxxx
*My ticket and programme for 2-Faces was gifted in exchange for a review.