[AD – PR invite*]
★★★★★
Given how much I enjoy dance theatre, my Fringe schedule wouldn't have been complete without reviewing a dance production. I received a press release from Melbourne-based Masters of Choreography, detailing their street and ballet dance fusion show 'Beats on Pointe'. Intrigued by the choice to blend two significantly different dance styles into one 60-minute dance show, the company was one of my first review bookings for the 2023 festival. Beats on Pointe had its Fringe debut in 2022 and Masters of Choreography has enjoyed two West End runs at the Peacock Theatre in the past. With such a reputation, I could not wait to watch their acrobatic and creative choreography live at the Fringe.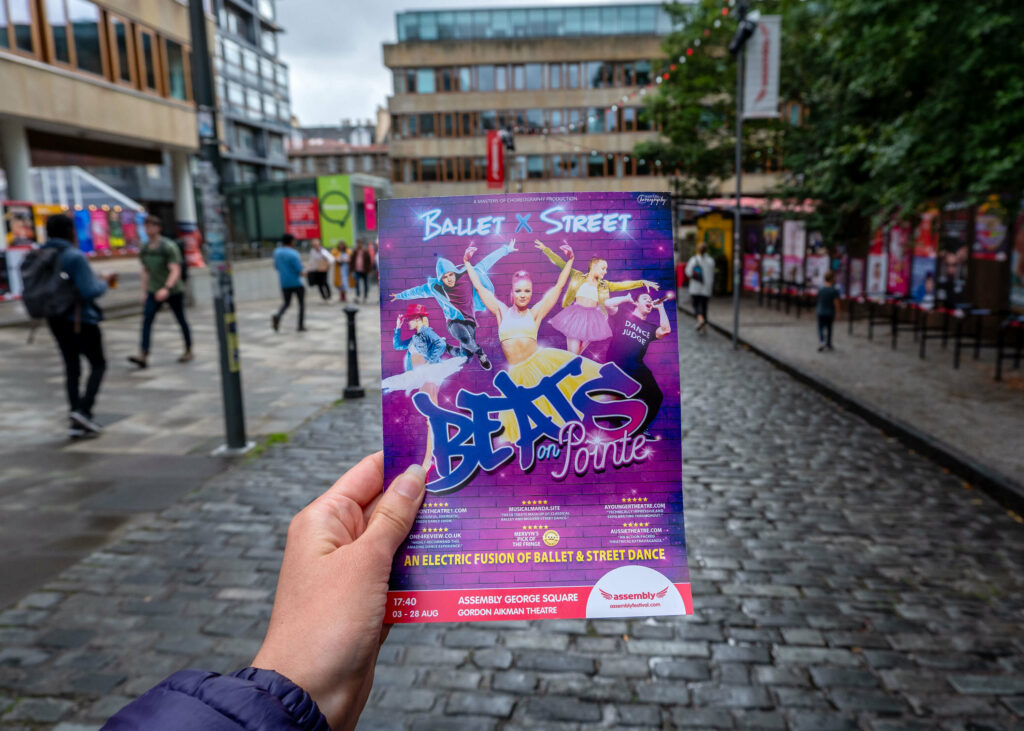 First impressions
There's something about a dance show performed well that really leaves an impact on you for the future. Masters of Choreography's Beats on Pointe is exactly this for me, creating pure dance magic on stage that features two completely contrasting styles.
To put things into perspective, I reviewed their Saturday matinee show which started at 10:55am on a very dreary and wet morning in Edinburgh. They managed to completely lift everyone's spirits and provide a world-class dance show all before midday. It is cheesy in places with the street vs ballet dance battles and the audience participation segments, but this entertainment style is brilliant for families and a great way to show children what is possible with ballet if you merge it with commercial music. Honestly I wish I'd been able to watch them as a child; it might have inspired me to stick with ballet longer.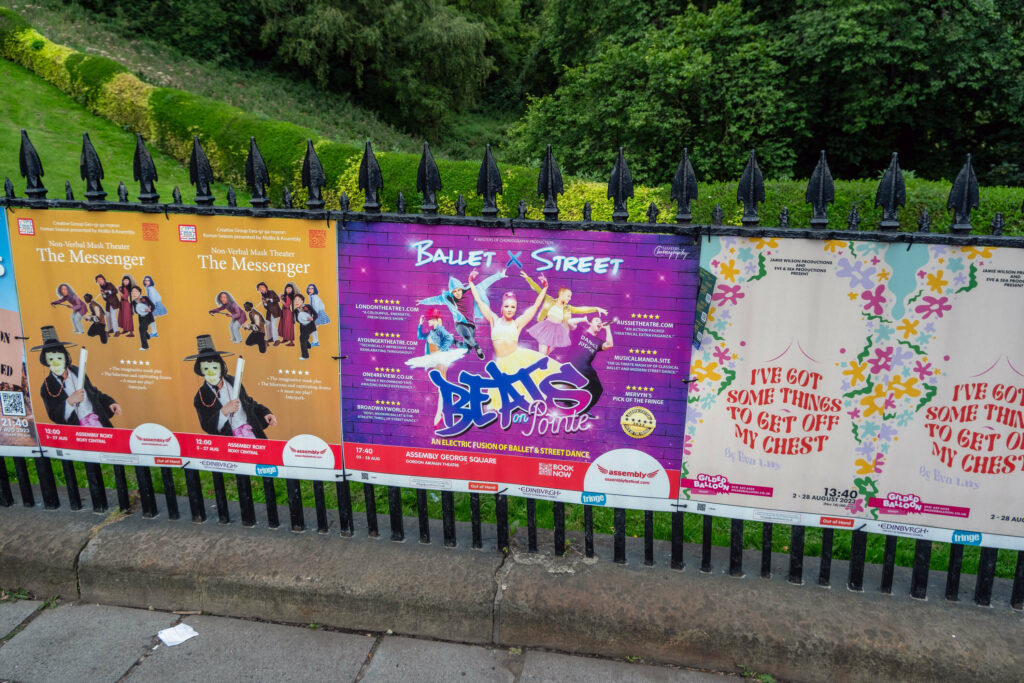 Non-stop phenomenal choreography
It goes without saying that Masters of Choreography are incredibly talented dancers, but it was their continuous show format that wowed me most of all. As a relatively small company of 10 dancers (including one street and commercial specialist), they manage to seamlessly transition between routines and dance styles in practically seconds. The momentum never falters, offering audiences innovative and exciting choreography in every segment.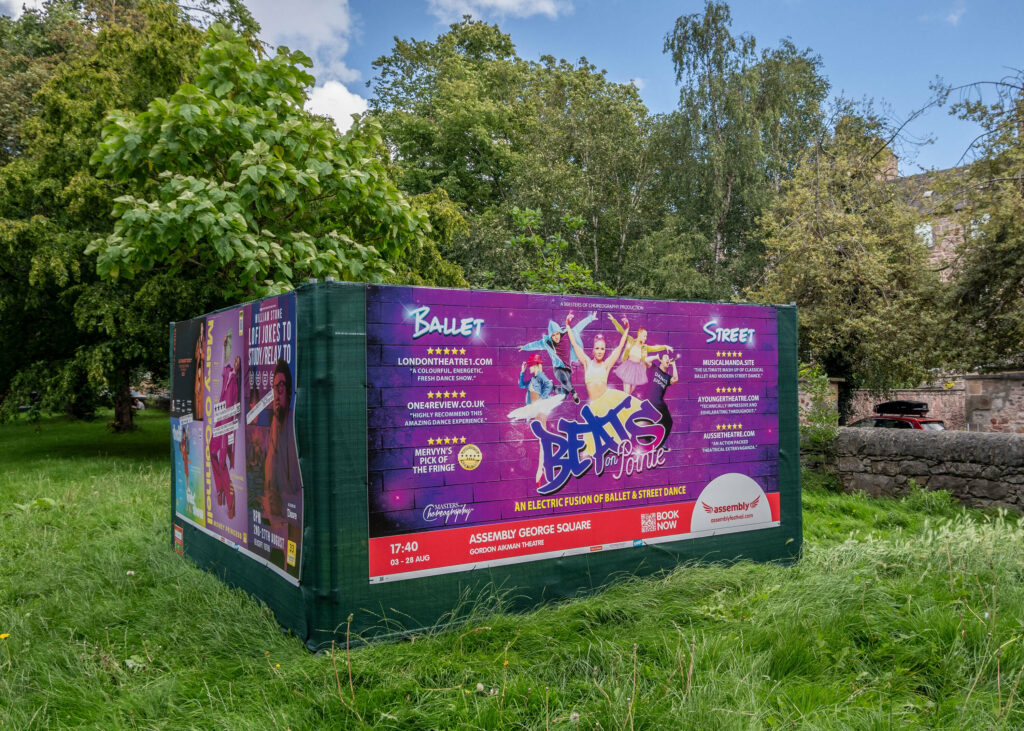 Shimmering sequins
I lost track of the number of costumes within Beats on Pointe. From the sequin tutus to the casual street wear, the company practically changed outfits in every dance number. There has clearly been so much thought into what the dancers wear as the costumes really add to the overall show experience.
The creative team have cleverly positioned different coloured spotlights above the performers in sequins to generate dazzling effects on stage. This, combined with low lighting, makes the dancers appear almost fairy-like. Another example of fabulous costuming is the tutus that are covered in lights, which also generate beautiful glowing effects on the stage.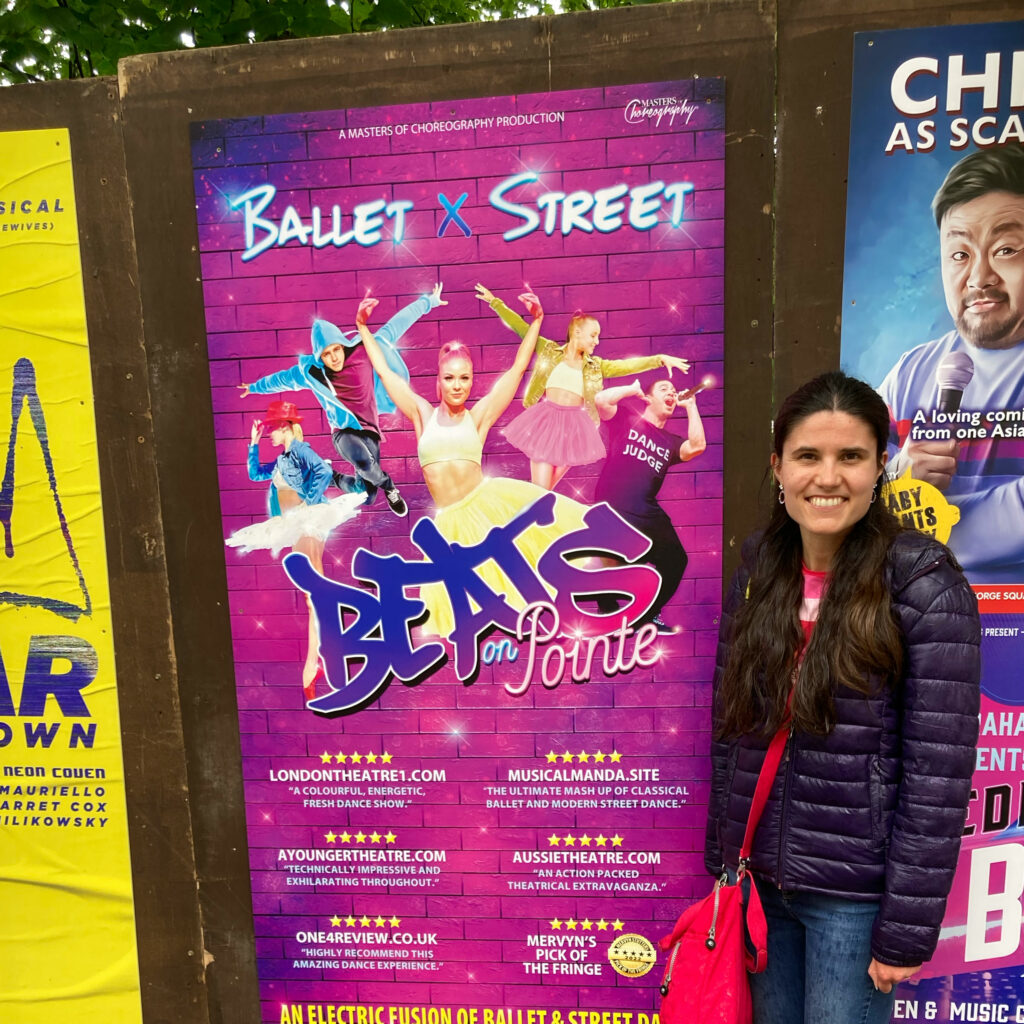 Spectacular dance entertainment at the Fringe
If you're looking for an impressive and uplifting dance show to watch at this year's Fringe, Beats on Pointe is playing at Assembly George Square (Gordon Aikman Theatre, venue #8) from 3rd to 28th August, excluding the 15th. I can't wait to go and watch them again in the future, when they're back in the UK. It is ideal for families, looking to introduce young children to dance theatre. Tickets can be purchased via the Fringe or Assembly box offices.
Thanks for reading my blog today.
Love Kat xxxx
*My ticket for Beats on Pointe was gifted in exchange for a review.