[AD – PR invite*]
★★★
Long term readers will know how much of a Disney fan I am, so when I heard that there was going to be a show inspired by Peter Pan at this year's Edinburgh Fringe, it was immediately added to my festival long list. Except this production doesn't focus on the boy who never grew up, it centres on Wendy Darling instead, having put her magical past behind her and moved to Los Angeles to pursue script writing in Hollywood.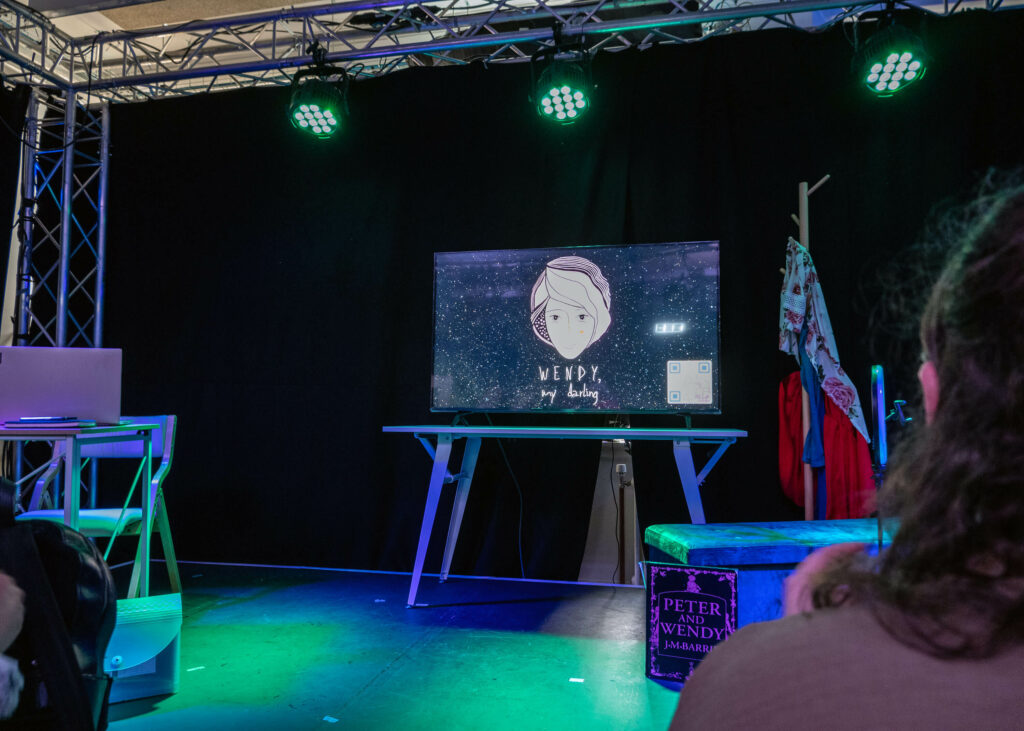 LA based writers April Wish and Tammy Glover have completely shifted the focus of J.M. Barrie's original novel, adding a feminist and present day perspective to the original story. Making its world premiere at theSpace @ Surgeons Hall in Edinburgh during the first week of the festival, the creative team have been touring various Fringe festivals across the USA, bringing Wendy's story to life with a sprinkling of pixie dust. When Wish got in contact ahead of the Fringe, I was intrigued by the concept, fairytale links and underlying themes of female empowerment in Hollywood. I squeezed the musical play in as my last formal review of the festival, before heading back to Canterbury.
A one-person show with video segments and music
Directed by three-time Emmy winner Krysia Plonka, Wendy, My Darling is a one-person play with music starring Wish as the beloved character. Glover opens the show with a soothing song about Los Angeles, before Wish begins to tell Wendy's story. The performer is virtually joined on stage by famous faces, through video chats with her agent (played by Two and a Half Men's Jon Cryer) and best friend (Busy Philipps). The addition of Philipps is important, given the wider context of the actress' late night show getting cancelled four years ago in what is disappointingly still a man's game. Glover provides backing music throughout the whole show, creating twinkling sounds on a xylophone during magical moments.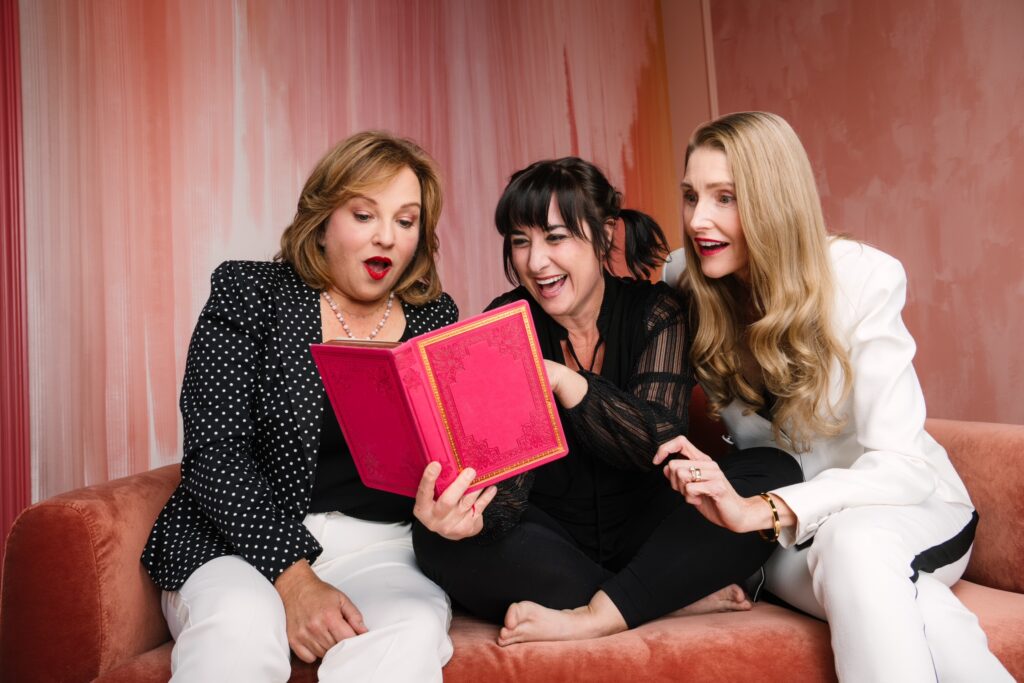 Wendy in real-life
This grown up version of Wendy experiences self doubt over her role as a mother and has seen the effects of misogyny first hand in Hollywood. Burnout and achieving closure from the past are core themes throughout the material, paving the way for Wish to perform inspiring monologues about the challenges of being a mother and balancing a complex career. They are sometimes a bit too melodramatic and intense, with the character regularly using profanity as an outlet for frustration. With Wendy on the verge of a mid-life crisis, this approach to the show's language does at least make sense within the circumstances, but it is overdone in places and a little uncomfortable if you admired the Peter Pan story as a child.
Videos and timing
The video calls with Cryer and Philipps fit naturally into the show, with the dialect feeling quite real, despite being a prior recording. Wendy is interviewed on national news and ends up having a conversation with the various broadcasters in the video footage. It is a really difficult task to make this come across as natural in live theatre and whilst I commend Wish's brilliant sense of timing, the gaps between the video clips and the live dialogue needed to be slightly longer to make the interaction feel less orchestrated.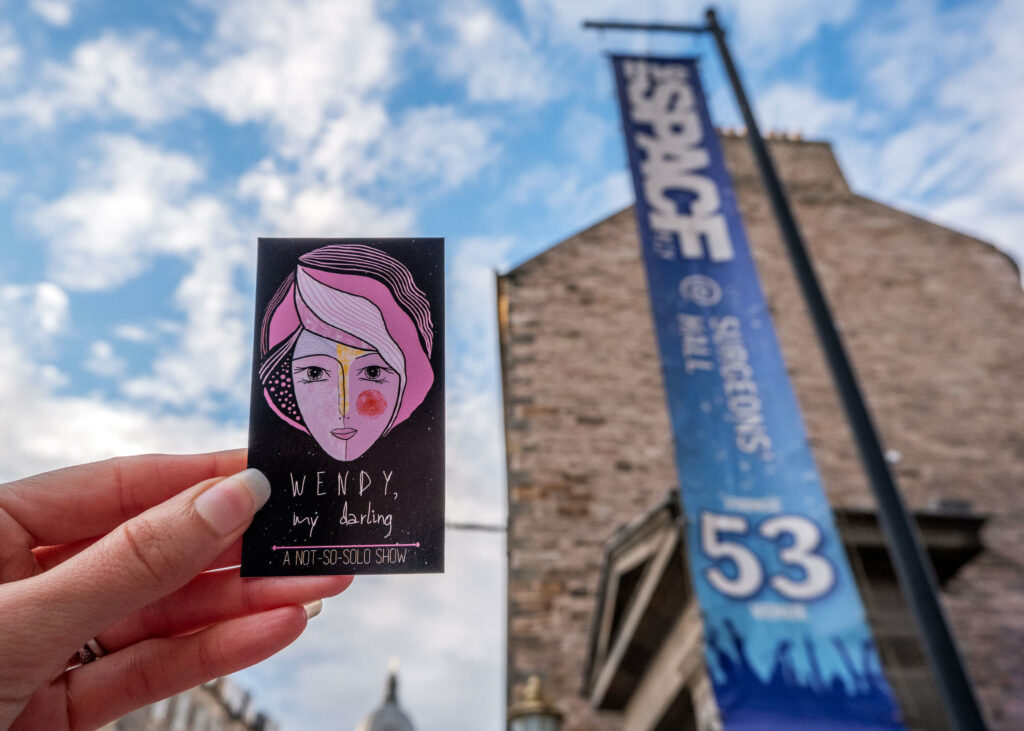 Los Angeles focus
The Hollywood setting is inspired because female creatives are still battling to make headlines in Los Angeles today. Creating such a location driven show opens the company up to the issue of an international audience not understanding some of the local jokes. There were a couple of moments within the show where part of the audience laughed and I didn't, purely because I didn't understand why this was funny. At the Fringe you are performing to audiences from all over the world, so perhaps some more attention could be given to not making the material so location based that the humour is lost on people.
Final thoughts
Whilst I struggled with the profanity and the intensity of the monologues, Wish, Glover and Plonka have created an empowering play which transcends into a magical theatre going experience. A lot rests on Wish's shoulders given that Wendy is a much adored character, but the performer does do her justice, allowing her to step out of Peter's shadow and take control of her own future. A much appreciated final touch was the sharing of pixie dust at the end of the show, cementing the idea that the original story is at the heart of their work.
I reviewed the closing performance of Wendy, My Darling and it has now finished its Fringe run at theSpace @ Surgeons Hall – Stephenson Theatre (venue #53). You can stay up to date with the production on the show's website, with a 2023/2024 tour to be announced.
Thanks for reading my blog today.
Love Kat xxxx
*My ticket for Wendy, My Darling was gifted in exchange for a review.