★★★★★
Musical theatre legend Jenna Russell is currently starring in Flowers for Mrs Harris at Riverside Studios in Hammersmith. Based on Paul Gallico's novel of the same name, it is the London premier of Richard Taylor and Rachel Wagstaff's musical and is running at the venue until 25th November. I was fortunate enough to secure a ticket through the TodayTix London Theatre Week sale. I found a seat in the front of the stalls for £15.00, which ended up being one of the best £15.00 I have ever spent on theatre.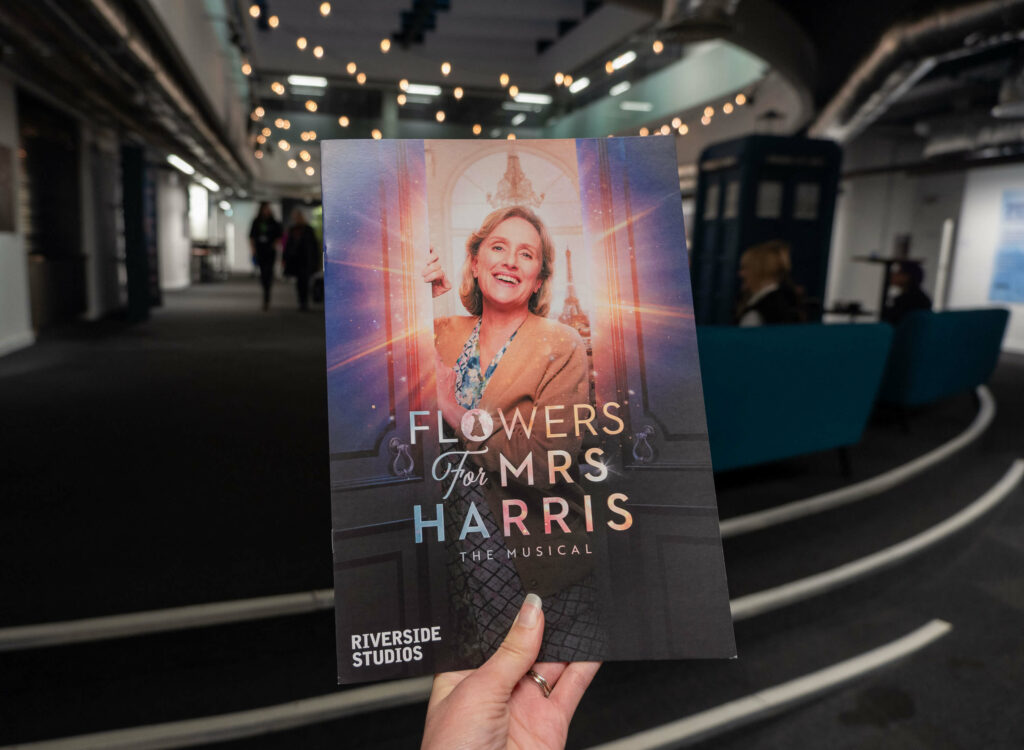 Initial thoughts and background
I wasn't expecting to find it so emotional, holding back tears multiple times during the second act. Set in the 1950s, it's a story about a down to earth, working class cleaner called Ada (Jenna Russell) who has been widowed for a long time. She talks to the spirit of her husband Albert (Hal Fowler) when alone, reflecting on her life experiences without him. Despite having a job that involves communicating with people, the character is incredibly isolated. Her respite is regular cups of tea with best friend Violet, who lives next door. Flowers for Mrs Harris covers Ada's discovery of Christian Dior dresses and personal aspirations to own one of her own. Director Bronagh Lagan has brought the story to life with heart, encouraging the audience to join Ada on this journey, as she pursues her dream.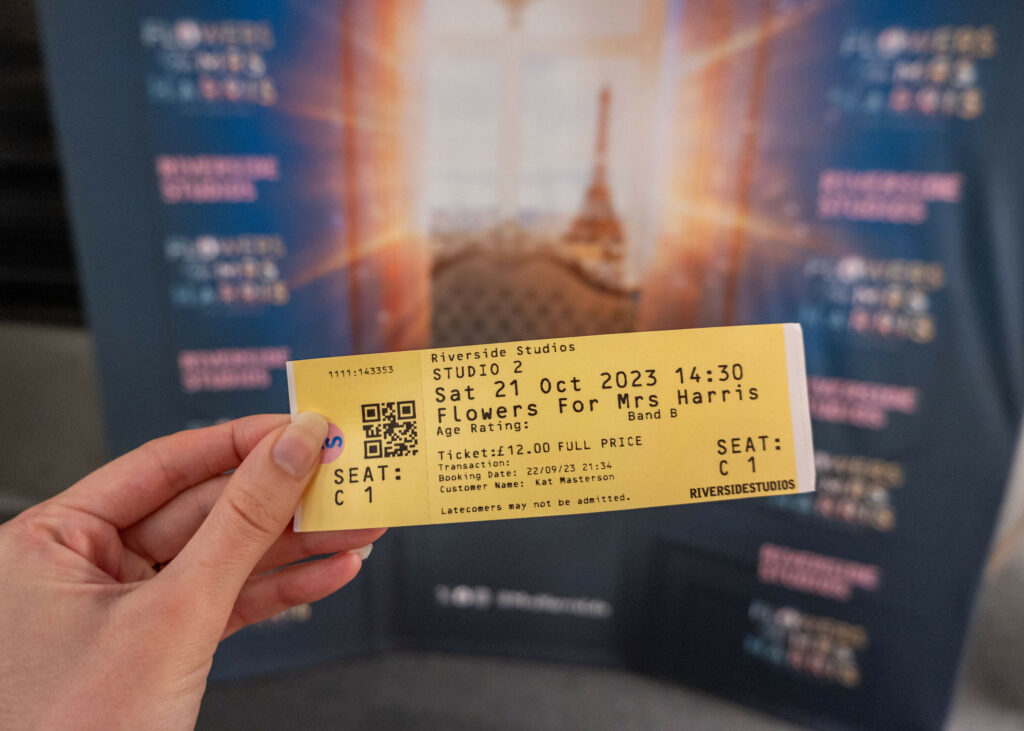 Music and score
Flowers for Mrs Harris features Richard Taylor's complex music and lyrics, with multipart sections and harmonies. Arranged by musical director Jonathan Gill with new orchestrations by Jason Carr, the soundtrack captures the emotion of Ada's journey beautifully and also gives the audience plenty of opportunity to get to know the people that she works for and meets on her long journey. Personalities shine through the music, with the lyrics focusing on the storytelling. Of all of the musicals that I have seen recently, the songs have a pivotal role in character development, making you feel like you know the minor characters just as well as Ada.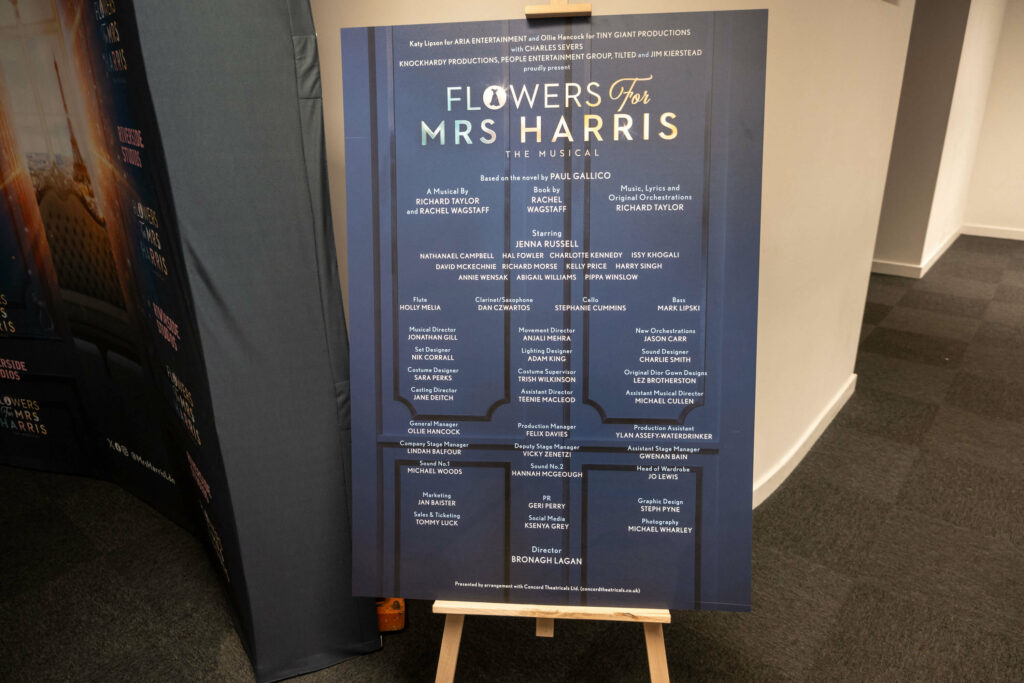 Romanticised version of Paris
The musical uses a romanticised lens in its portrayal of Paris and in places it is a little Hollywood and unrealistic, but this is a story about a lady who has never left the country before who is living her dream. The character also likes the little things in life like fresh flowers, so it makes sense to focus on the beauty of the destination.
Nik Corrall's set design is simplistic, highlighting the details that Ada would be inspired by over the well known landmarks, such as the dressmaking room at Dior and the city's flower market. Between the London and Paris sections, there isn't a huge amount of differentiation in the sets, but in this show I don't think it is needed, as the material is boosted by fantastic characters and meaningful props.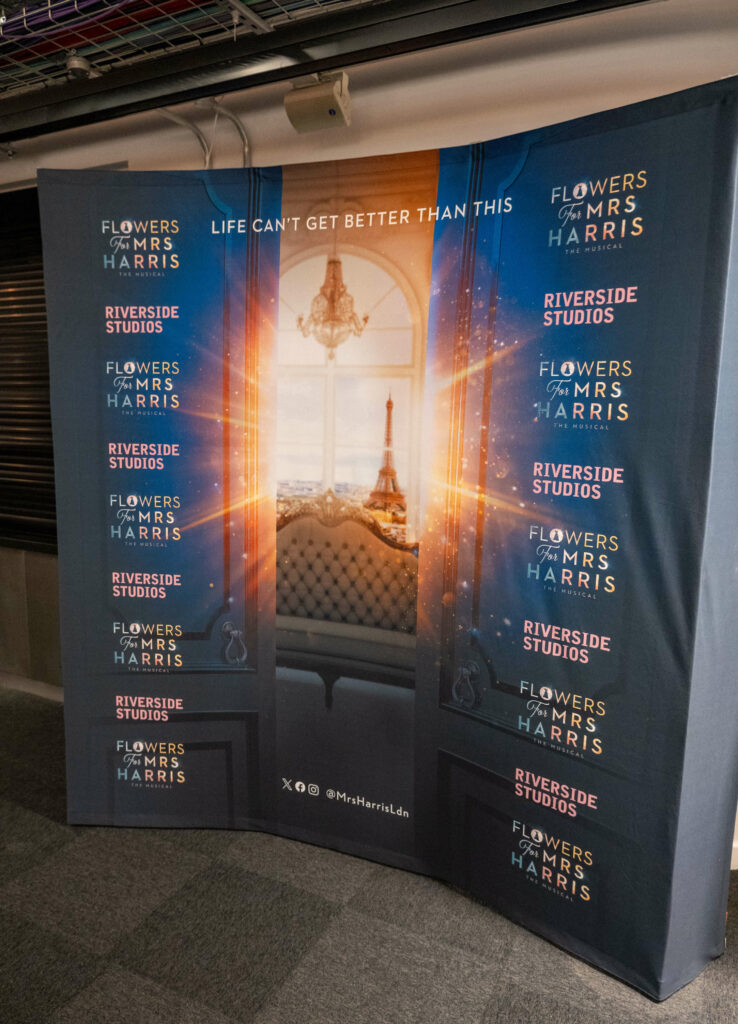 Costume design
When you have a show about Dior dresses, the costumes play such an important role in the overall visual design. Sara Perks' 1950s everyday wear transports us back to the era, but it is the catalogue of Dior dresses where their work shines. The elegant ensembles practically dazzle on stage, reflecting the dreamlike atmosphere of the whole show.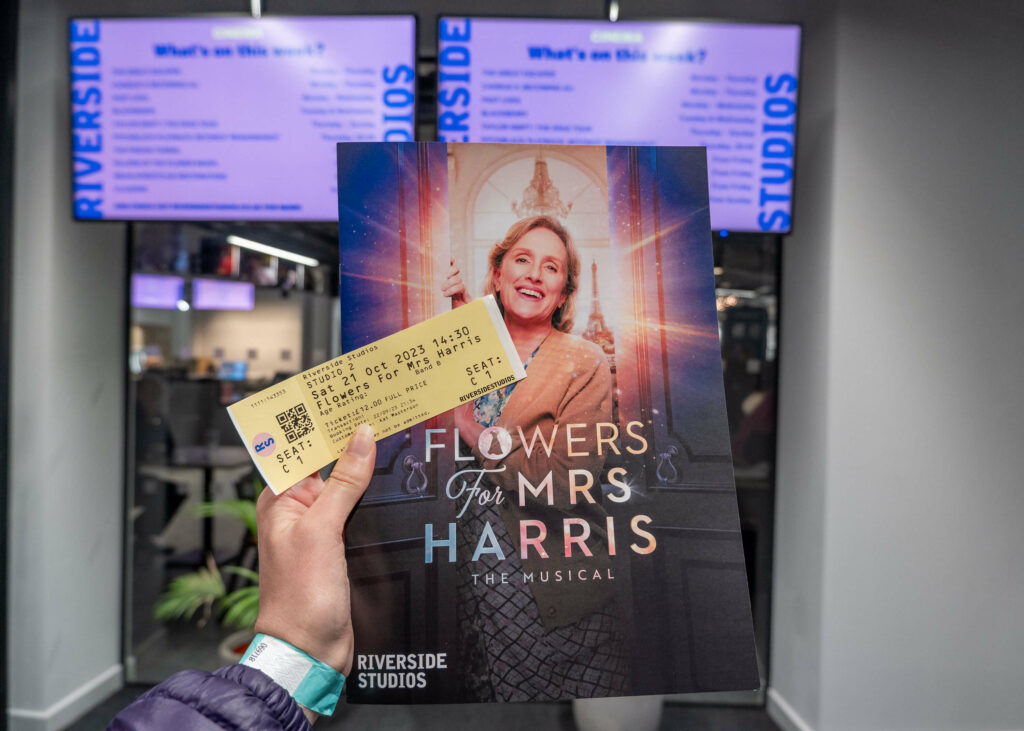 Cast performances
Jenna Russell is magnificent as Ada Harris. It goes without saying that the character is incredibly likeable, but Russell has this way of drawing audience members in, making them really champion Ada and her hard work ethic. Not only does she have a wonderful singing voice, she has a truly captivating performance style, particularly in the case of Ada's mischievous expressions. I really enjoyed Russell's innocent but cheeky portrayal of the character, finding myself laughing along with her.
However the standout performances are not just isolated to Russell, the small company are incredibly strong vocally. Charlotte Kennedy (Pamela/Natasha) and Kelly Price (Lady Dant/Madame Colbert) in particular have powerful soprano voices, which gave me goosebumps. Annie Wensak plays Violet with pure comedic charm, making the audience laugh every time she speaks.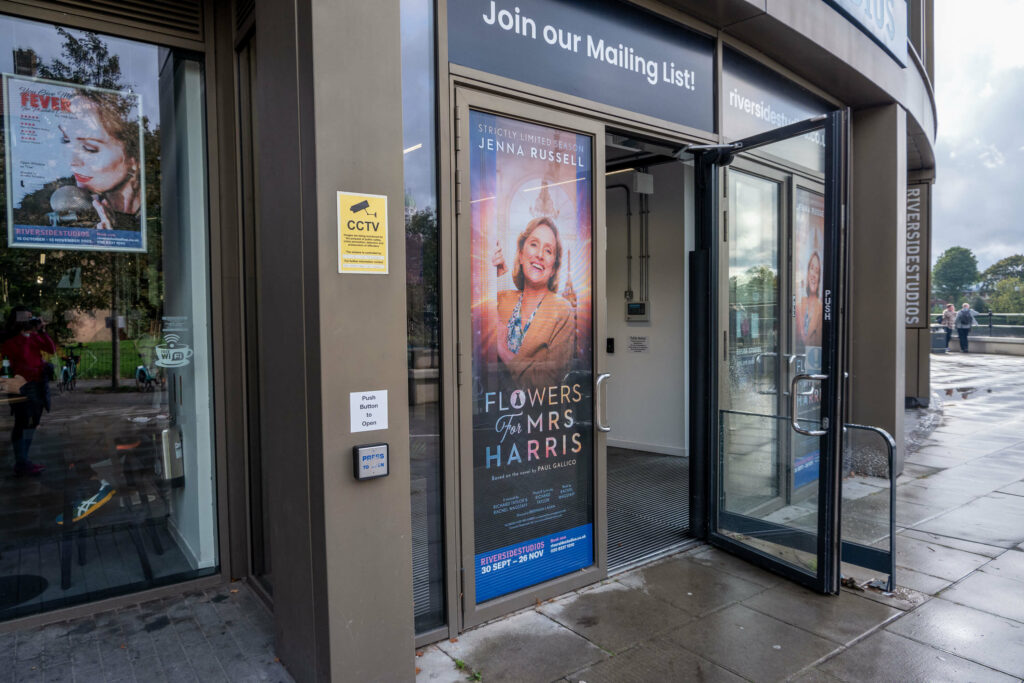 A sensational example of musical theatre
The heartwarming show is a masterclass in intimate musical theatre, with the incredible Jenna Russell at the helm. It is based at Riverside Studios until 25th November, with tickets available via all major ticket sites. I really hope this is not the end of the production. It is an uplifting story that everyone could benefit from hearing right now, with incredible vocal performances. Fingers crossed for a West End transfer or a longer run in the future!
Thanks for reading my blog today.
Love Kat xxxx