[AD – PR product*]
Back in April a new theatre video streaming service launched called 'A Spotlight On', offering fans a behind-the-scenes look at the theatre industry and a close up perspective on the making of the arts. Initially I was invited to the London launch event, but sadly I couldn't make the opening presentation. Whilst I was disappointed not to be there in person, I was still able to try the service out for a month, using a complimentary press pass. May was a crazy month for me and I'm only just finding the time to talk about the platform now. After thoroughly exploring the site, I am in a much better position to talk about it.
Theatre subscription service
A Spotlight On is available in two memberships: monthly (£5.99/month) and annual (£50.00). Offering a programme of exclusive interviews, digital concerts and industry masterclasses, the online service operates as a website and mobile app for theatre fans. The platform is hosted by broadcaster Penny Smith, TV and West End theatre performer Mel Giedroyc and deputy editor of The Stage: Matt Hemley. Since the launch, audiences have been treated to the first set of interviews and a digital concert, alongside notifications of what is to come in the future.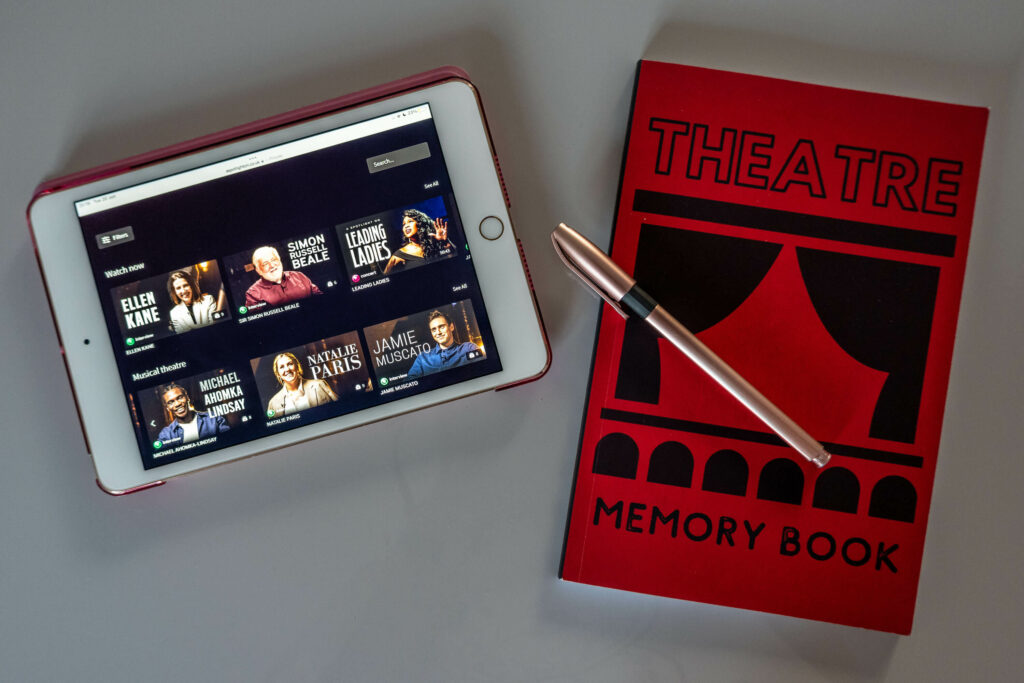 First impressions
For a new platform, there are lots of insightful interviews featuring performers and creatives. I have been particularly inspired by Rob Madge's hour-long chat with Mel Giedroyc. Rob is such an interesting person to listen to, sharing experiences from their child acting days and more recently, the West End run of My Son's A Queer. I have also started Natalie May Paris' fascinating episode, with the star providing a personal account of the early beginnings of SIX.
How could the service be improved?
In contrast to other streaming providers, membership type affects which content you can view. As a monthly subscriber I have not been able to watch the annual members exclusive 'Leading Ladies' concert, which is a little disappointing given that monthly members still pay a fee to access the platform. In terms of future updates, I would hope to see the concerts made available to all members.
It would also be amazing to have a pause for later feature, where the site remembers how far you got through a video. I've become so used to this feature on Netflix, Disney Plus and Amazon Prime, that I noticed it missing in A Spotlight On. It would be helpful to have a marker which you can jump to when you next login, meaning you don't need to take a mental note of the current timestamp.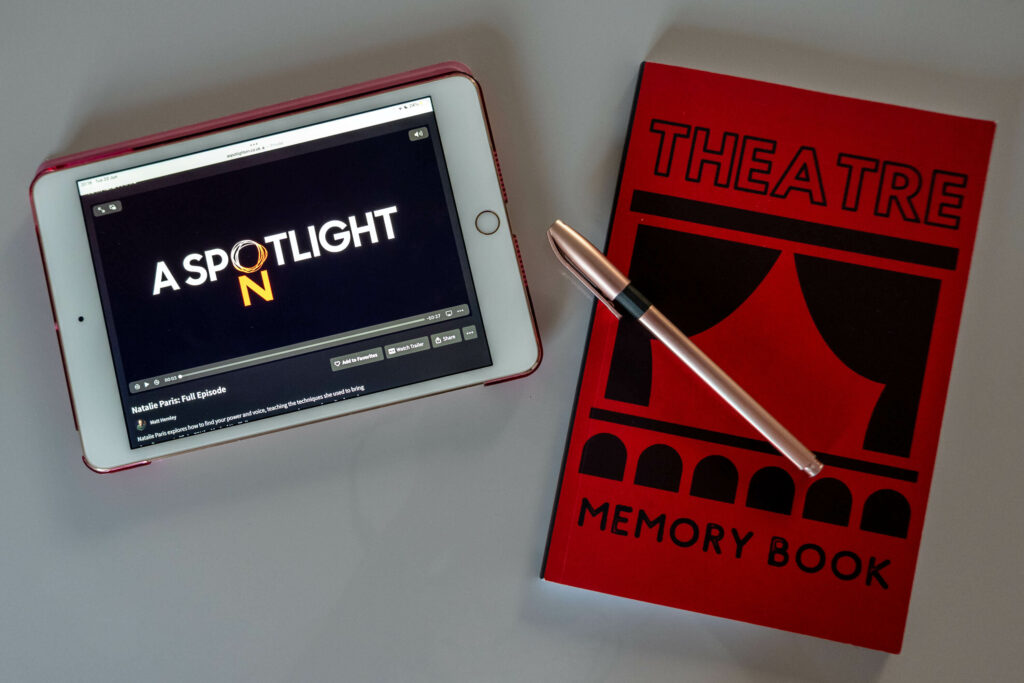 Is it worth the subscription fee?
At £5.99 per month, the service is very reasonably priced. My only thought is how long you would actually subscribe for long term, with the platform in its early days and constantly growing in content. For me it is something that I will dip in and out of, as further guests and announcements are made. In particular, I look forward to hearing when Mickey Jo Boucher's series launches, as I find the backstage of theatre absolutely fascinating. It will be wonderful to hear from the magic makers and puppeteers in the wings.
How can you sign up?
Head to the A Spotlight On website to start your subscription today. If you do sign up, I'd love to hear which video series you end up watching.
Thanks for reading my blog today.
Love Kat xxxx
*My first month's subscription to A Spotlight On was gifted in exchange for press coverage.