[AD – PR invite*]
★★★★★
Chordstruck Theatre's second show of the Fringe is 'On Your Bike': a musical love story about two delivery riders. Yesterday I reviewed the company's newest production 'Jingle Street' and enjoyed the creative story and refreshing writing. Skip forward 24 hours and On Your Bike is my focus now: winner of 'Best Musical' (MusicalTheatreReview.com) at the 2021 Fringe. With lyrics by Joe Venable and music by Ben James, the show is inspired by Venable's own time riding with Deliveroo and is being revived for 2023. When I first started looking at the festival schedule at the start of the year, On Your Bike caught my attention straightaway. I really liked the sound of the creative team taking something that we see on a daily basis and turning it into a musical comedy. When I received the review invitation, I was thrilled to be able to see the musical in the flesh and provide my perspective on the work.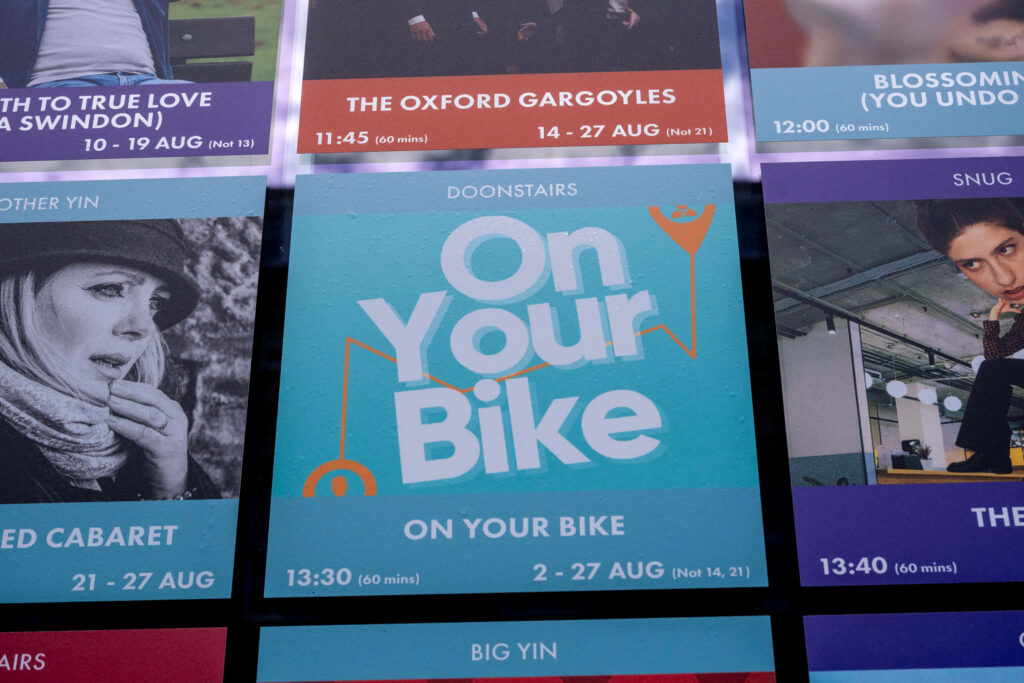 Relatable and real
On Your Bike is a relatable and heartwarming musical, taking something as simple as delivery riding and turning it into a musical theatre masterpiece. Clearly written from personal experience, the characters and story are incredibly down to earth, sharing real life issues that young people face today. It's a sweet love story where the principal characters bond over their poor working conditions, not being able to pay their rent and having to work for delivery giant 'Eatsaroo' under zero hour contracts.
Comparing the show to their other new musical Jingle Street, it is easier to watch given the romantic comedy theme and the very real subjects that are covered. It has a sense of vulnerability under the lively dance steps and quirky songs that Emily Huxter and Xander Pang bring to light in their performances as Gemma and Aidan. With the same talented company just in alternate roles, On Your Bike is Huxter and Pang's opportunity to shine. Huxter has such an enchanting voice; I had goosebumps in her rendition of 'Stuck in the Headlights'. It is a really spectacular musical number, crafted with emotion by Venable and James.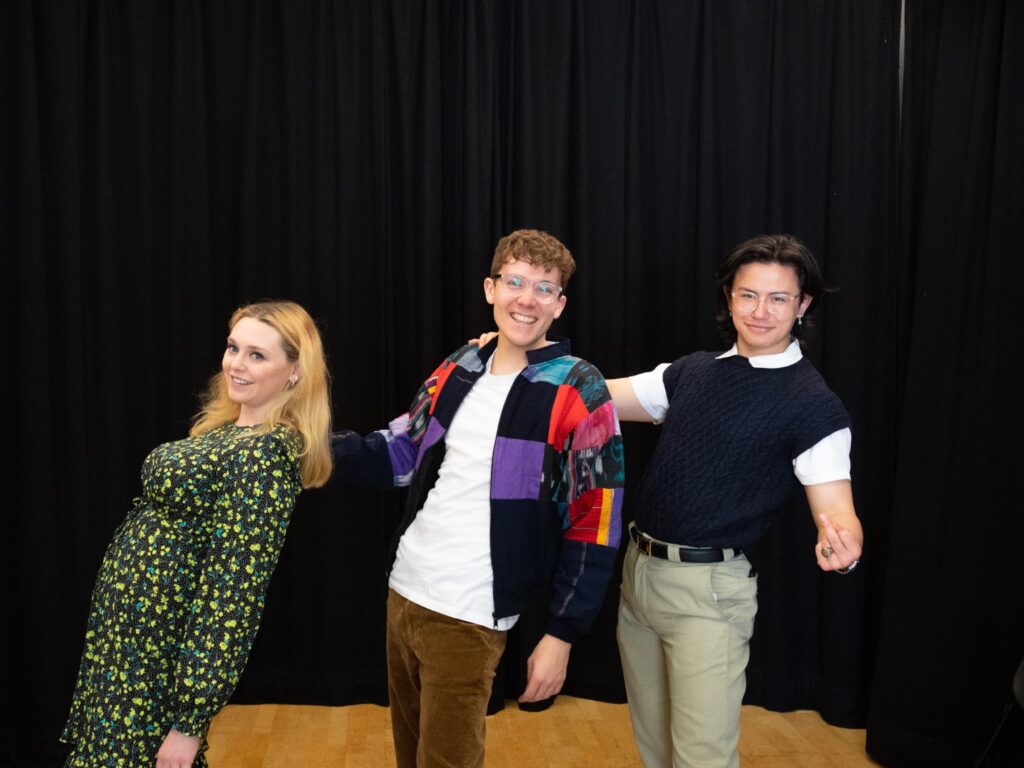 A fusion of musical styles
I was wowed by the variety of musical genres within this 60 minute piece of theatre. There are latin, swing, hip hop and R&B inspired sections, with clever choreography to match. It is unexpected for an 'every day' musical, but brings so much creative flair to the score.
Physical theatre and dance
Alix Addinall's choreography adds some humour and visual style to the production, particularly in the early depiction of a bike. The main characters come together to form a bicycle-inspired shape with rotating pizza boxes for wheels. This an example of the creative team's innovative approach to physical theatre and props. Within the source material there is actually the potential to expand this further into some of the other settings within On Your Bike, such as Felix's Chicken Shop.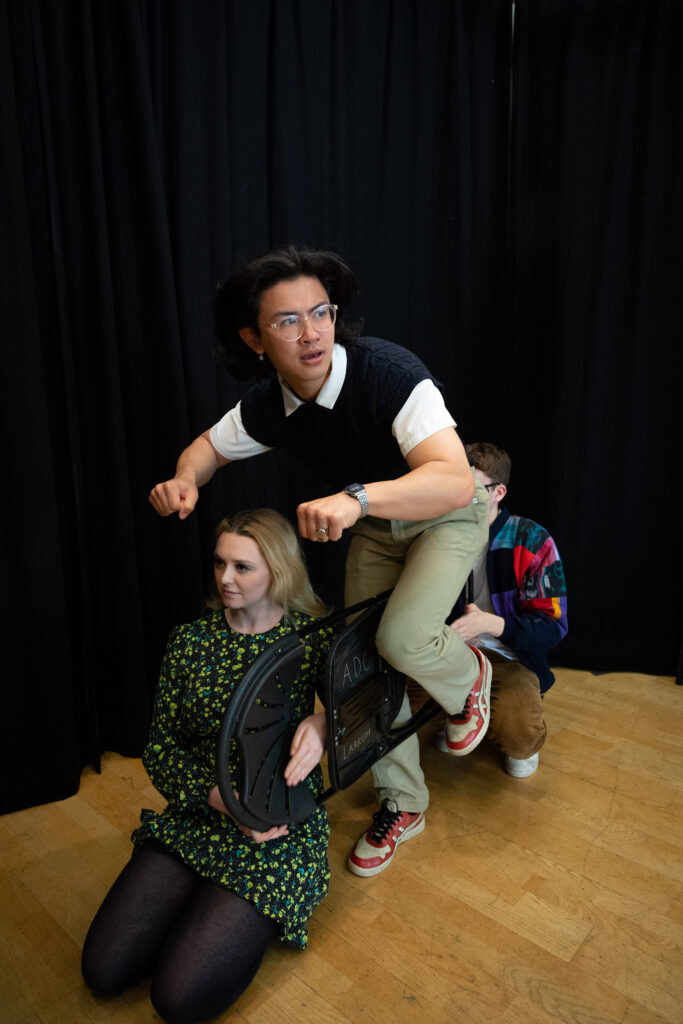 Various dance steps bring the combination of different music styles together, with the charleston steps particularly standing out. Felix (Tom Hayes), Daisy (Maddie Smith) and Gemma are On Your Bike's equivalent of Destiny's Child and the sassy choreography is such a fun addition to the show.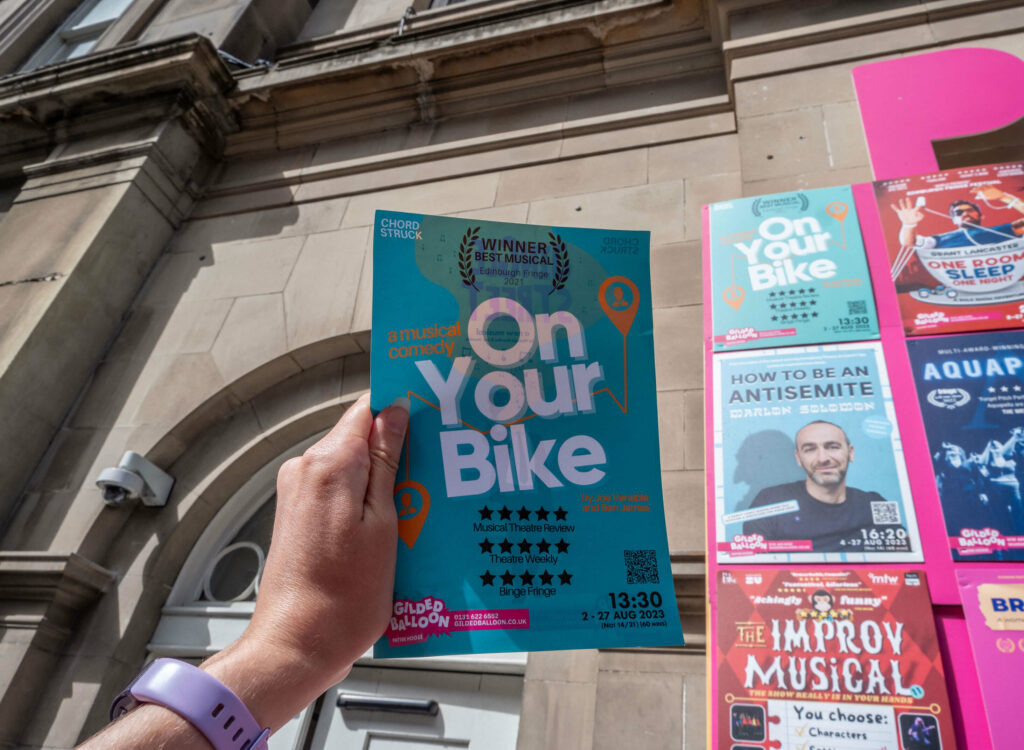 A magnificent musical at the Fringe
An absolute triumph from Chordstruck Theatre, On Your Bike is the perfect Fringe pick for musical theatre fans. The company's infectious and joyous energy, combined with excellent song writing and choreography makes for a fantastic theatre going experience. The show is playing at Gilded Balloon Patter Hoose (Doonstairs, venue #24) from 5th to 27th August, excluding the 14th and 21st. Tickets can be purchased via the Fringe box office.
Thanks for reading my blog today.
Love Kat xxxx
*My ticket for On Your Bike was gifted in exchange for a review.