As I'm writing this post, Autumn is well under way and the signs of the new season are appearing everywhere. From red and orange leaves to thick coats and scarfs, October is in full swing and it's time to say goodbye to the last fragments of Summer. For a city, Canterbury is incredibly green and it is full of parks. This weekend, I went for a wander in the Autumn sunshine and it made me realise how wonderful this city is during Autumn. The changing of the leaves gives the city an entirely new lease of life and it is no wonder the town is so busy at this time of year.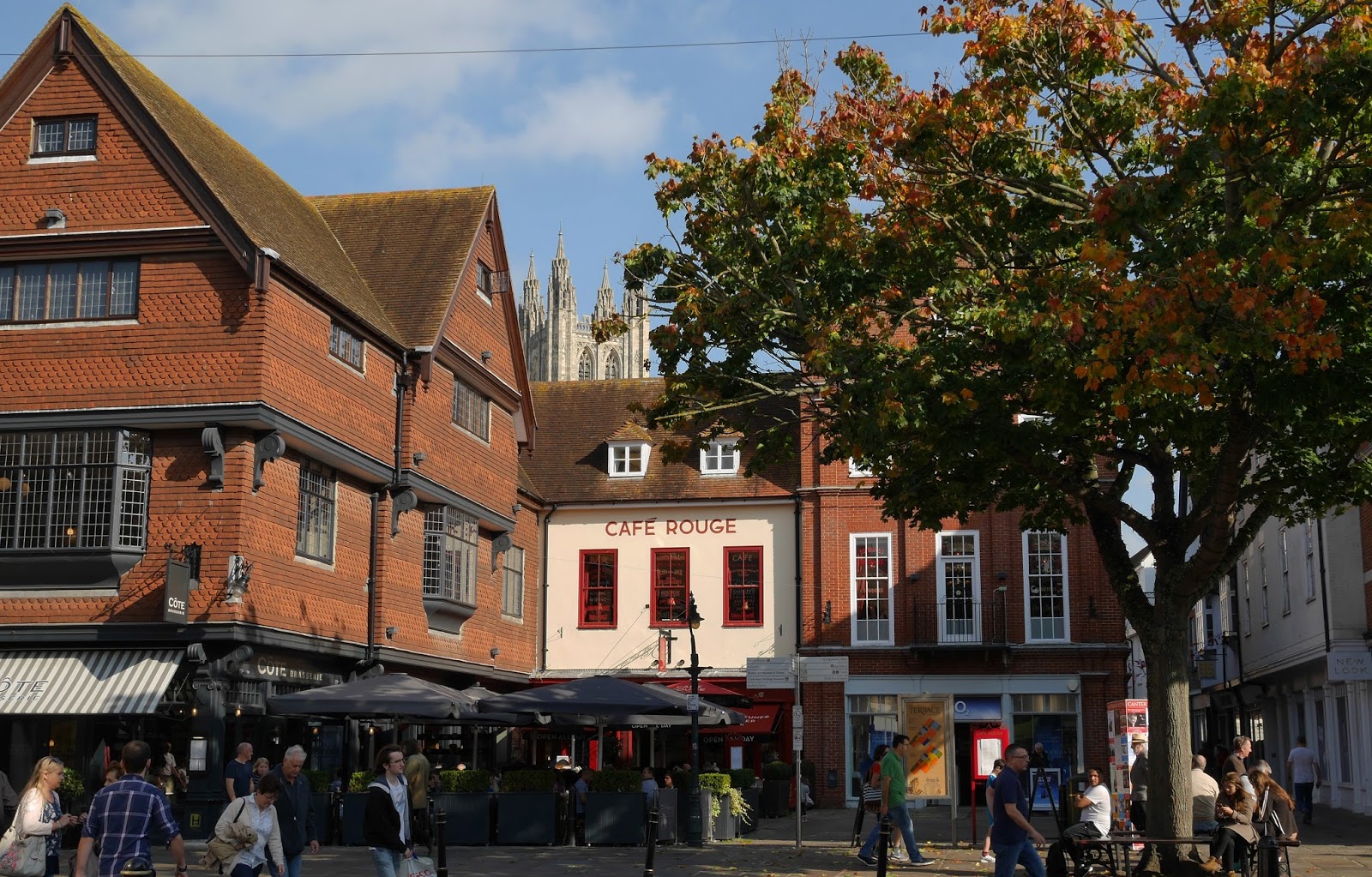 There are lots of painted houses in the city centre and when combined with warm coloured trees on the streets, the city seem even more vibrant than usual. Pound Lane is one of my favourite streets in the city and if you take a little detour to nearby St Peter's Lane, you will be spoilt with Autumn landscapes only footsteps from the Cathedral. However I must add, Autumn in Canterbury is not just about the environmental changes the new season brings, there are lots of unique events for tourists and locals!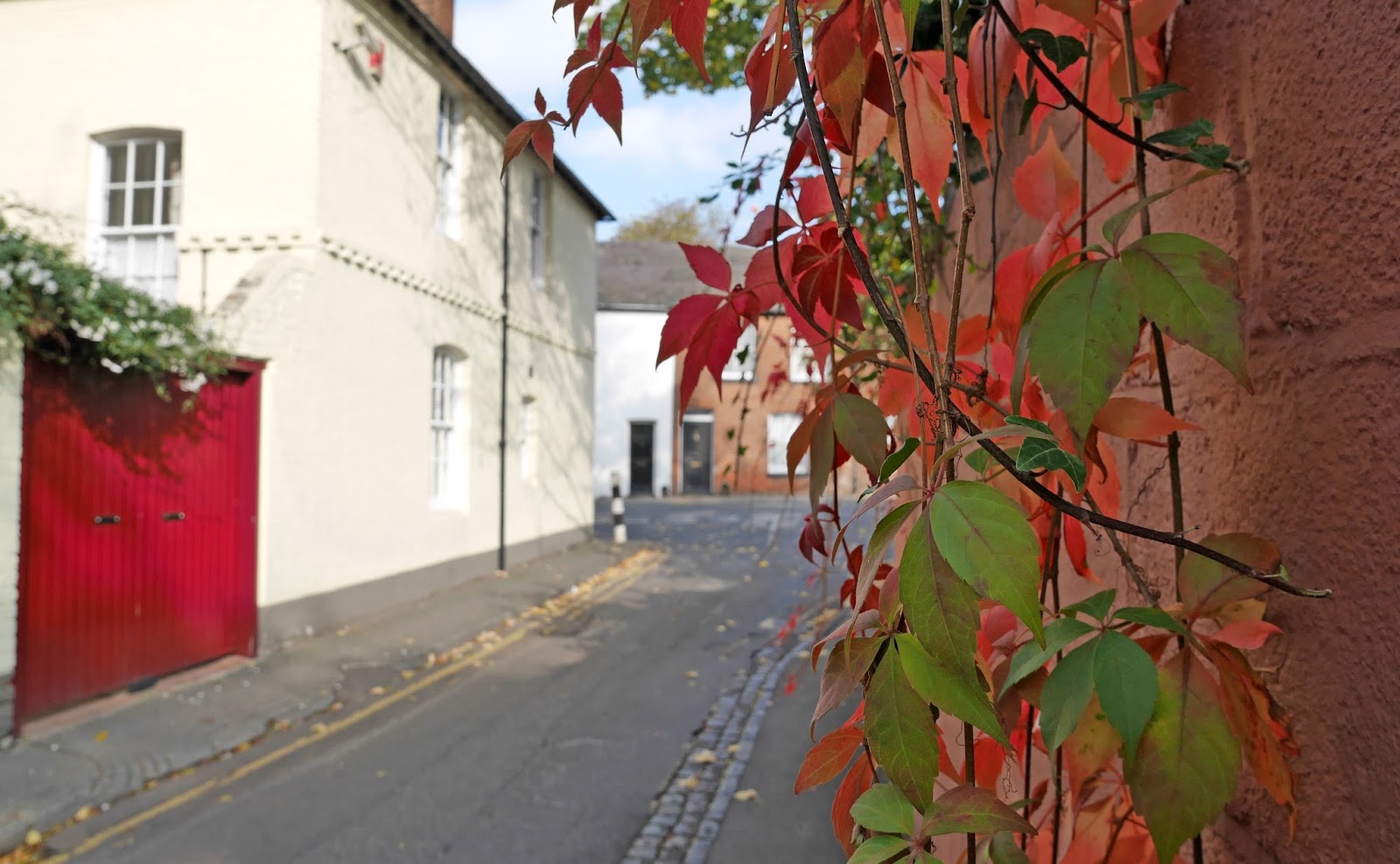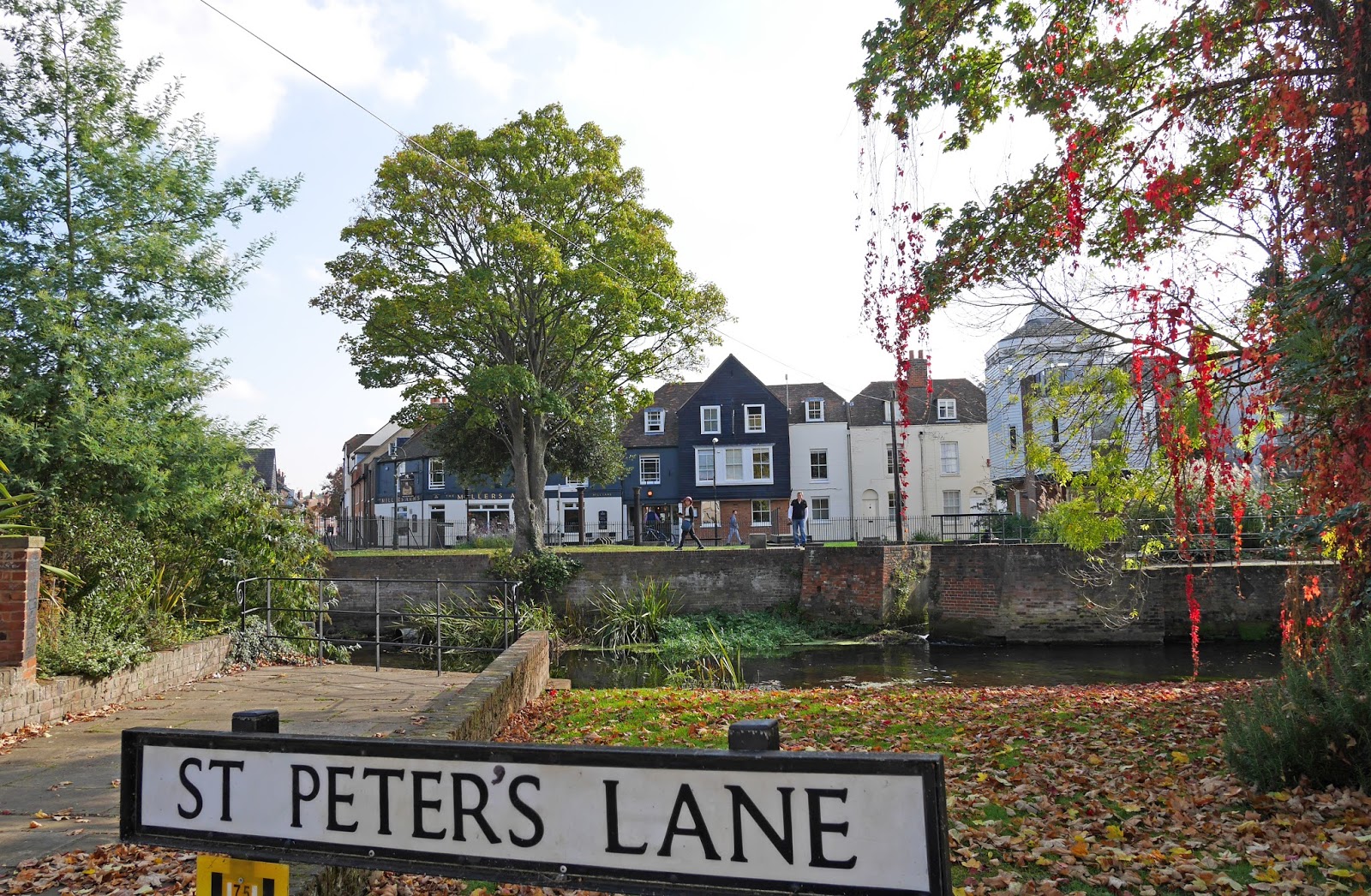 At the end of September, there is the annual Food and Drink festival and then in mid-October to early November the Canterbury Festival takes over the city. In Autumn there is even more to the city than Chaucer, the Cathedral and France only being a stones throw away!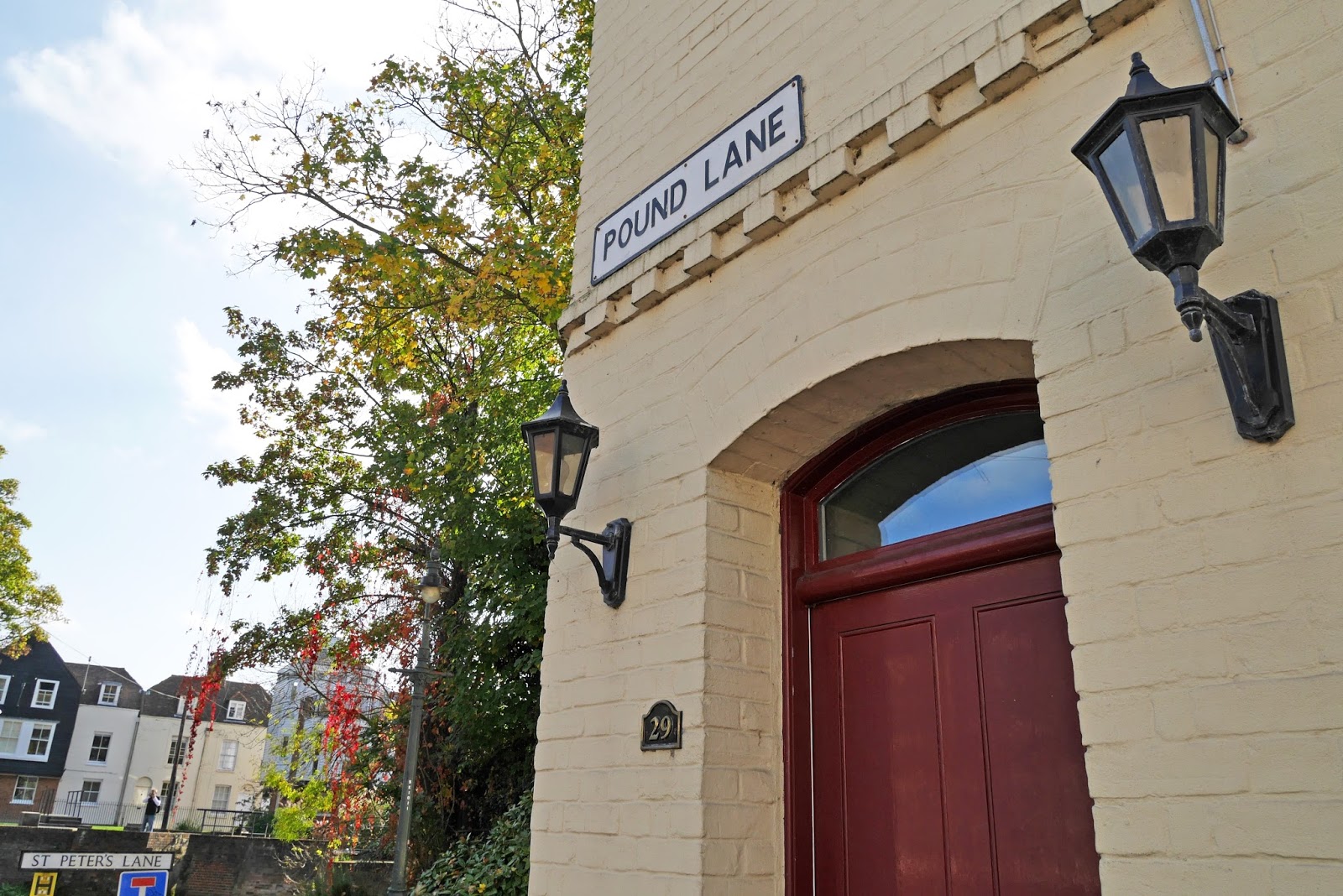 I'm biased because I live here, but Autumn in Canterbury is delightful. If you're looking for somewhere to visit at the weekend this month or next and you're not too far from Kent, Canterbury will not disappoint. The city centre is not industrial whatsoever and you can see elements of Autumn wherever you go.
Have you ever visited Canterbury?
Thanks for reading my blog today.
Love Kat xxxx