Earlier this year I shared recommendations of shows to watch at Walt Disney World in Florida. This was off the back of our belated honeymoon, where we spent two weeks in the Sunshine State, enjoying the rides, shows and festive season. Nine months later we headed to Disneyland Paris for my Mum's 60th birthday celebration, which was our first visit to the parks in France since the pandemic. Within our two day trip we saw various shows in the form of live musicals, 4D immersive films, interactive comedy entertainment and street entertainment. After a brilliant weekend in the parks, I wanted to share some recommendations of shows to watch at Disneyland Paris. Unfortunately I didn't have time to see Mickey and Magician, which I've heard great things about, but I pretty much managed to see every other show in two days.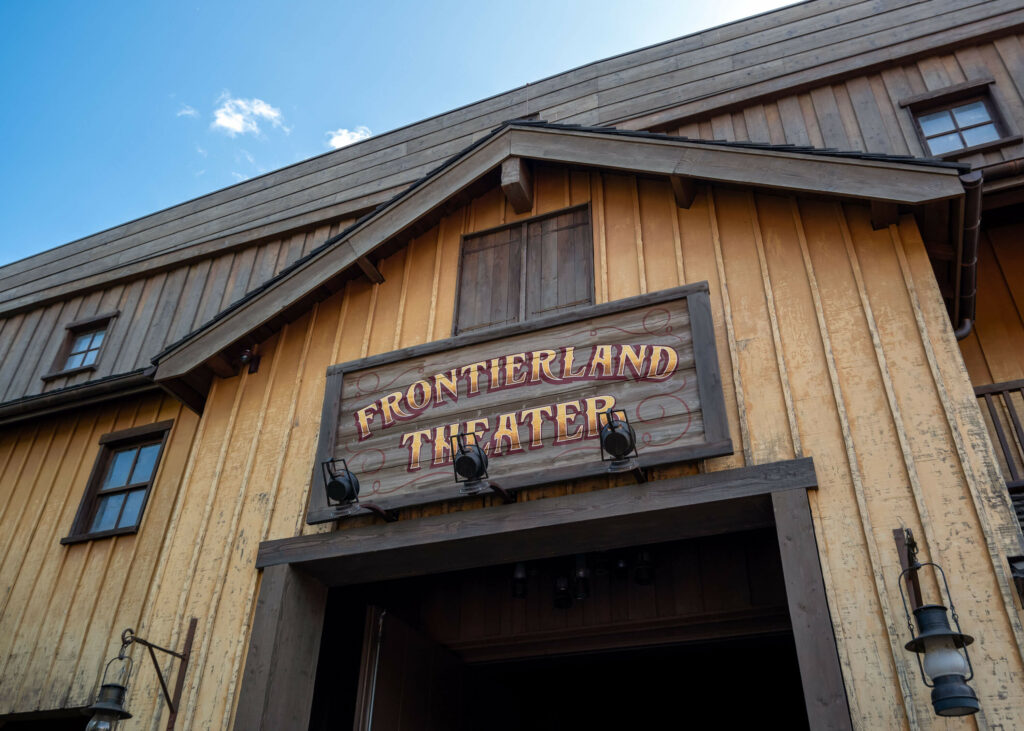 Lion King: Rhythm of the Pride Lands
At the far end of the park inside the expansive Frontierland Theatre you can find a musical retelling of The Lion King called 'Rhythm of the Pride Lands'. Initially I thought this would be similar to the show's counterpart in Florida 'Festival of The Lion King', but the Paris production is completely different. Steering clear of the audience interaction and humorous elements, this show focuses on recreating the film's iconic songs, memorable characters and bringing the vivid animated sets to life through live music, dance, acrobatics and special effects.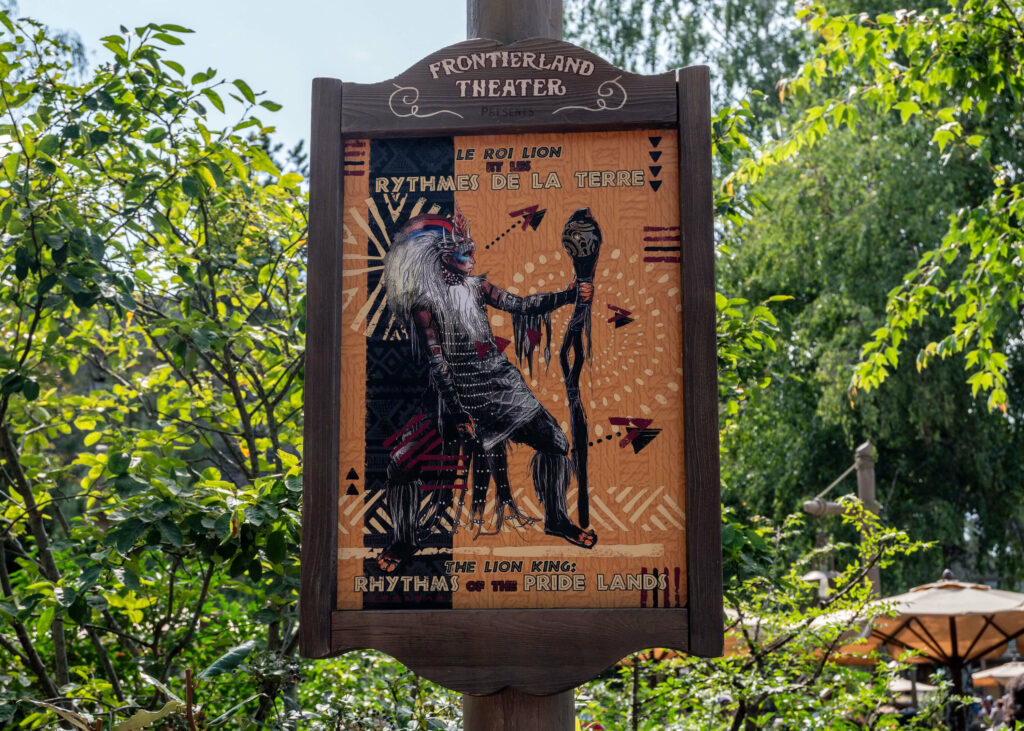 Packed full of Sir Elton John and Tim Rice's incredible tracks, it is 30 minutes of theatre that celebrates the best of the music of the show. The costumes aren't totally indicative of the characters like the full London stage show, but there are differentiating features which make it clear who is performing in which role. The acrobatics and staging also give audiences plenty to look at during the musical numbers. It features fantastic vocal performances and is a great way to take a break from the rides during a day at Disneyland Paris.
TOGETHER: A Pixar Musical Adventure
The newest addition to Walt Disney Studios park is TOGETHER: A Pixar Musical Adventure. The show opened in July and filming/photography is not permitted yet so that the magic can be kept secret for a little while longer. Located in the Production Courtyard and featuring live music, a brand new story and everyone's favourite Pixar characters, I wasn't expecting to find it so emotional. Without giving away any spoilers, TOGETHER uses visual illusion to blend its different components. As someone who reviews theatre regularly, I spotted a couple of teething issues in the show's transitions, but honestly it's so game changing for a Disney Parks show that I think these elements can be forgiven. The concept and storyline is also really sweet, appealing to Pixar fans of all ages.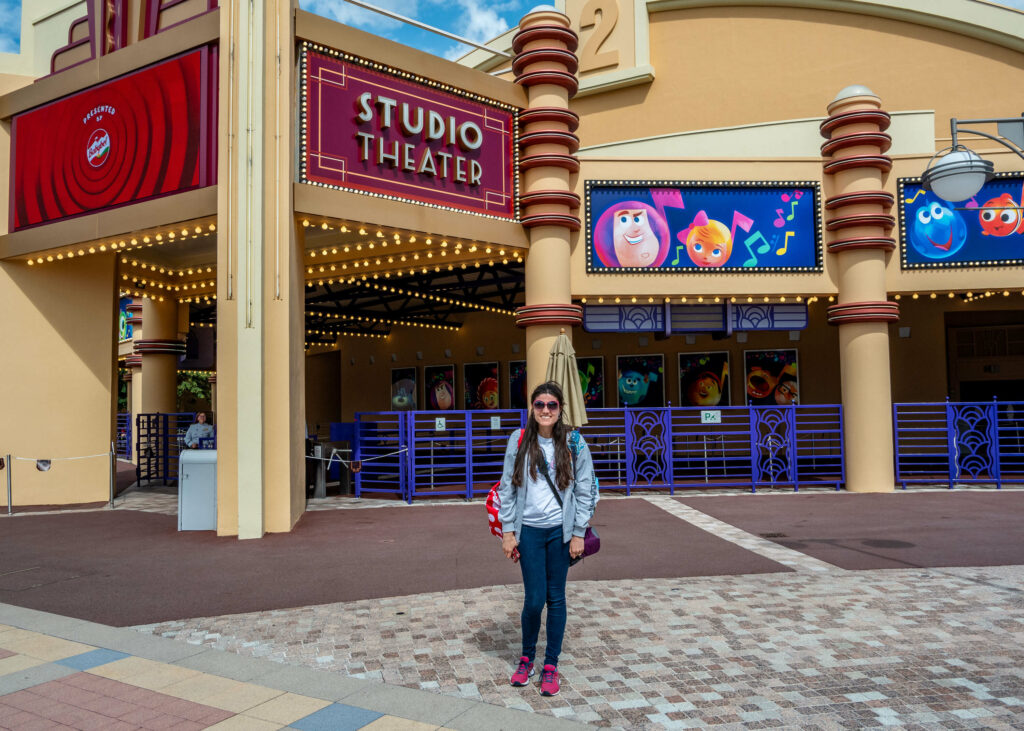 Mickey's PhilharMagic
The 4D musical extravaganza 'Mickey's PhilharMagic' is based at the Discoveryland Theatre, close to Space Mountain and Star Tours. It is a bilingual version of the Walt Disney World show, starring Donald Duck and Mickey Mouse. The 12 minute musical film features various characters from different Disney properties, with a central theme of music running throughout. Mickey Mouse's magical orchestra goes rogue after Donald Duck disobeys conductor Mickey. The character ends up going on a journey through Disney films to regain control. Albeit relatively short, the show is a brilliant example of 4D entertainment at Disney Parks. In my opinion it is a must-see in Disneyland Paris.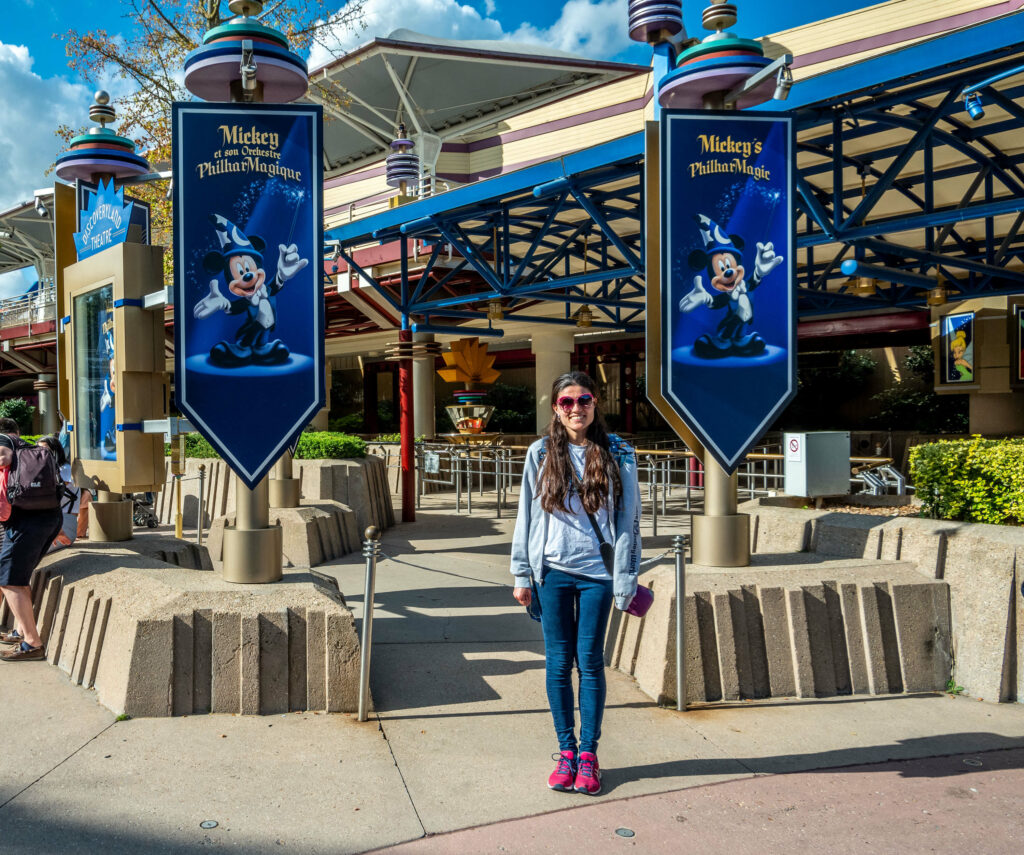 Stitch Live!
Next door to the TOGETHER show is Stitch Live!: an interactive, family-friendly show which involves audience participation. Utilising similar technology to Turtle Talk With Crush in Walt Disney World, Stitch chats to the audience, frequently going off-script and getting up to no good. It's largely aimed at children, but our party of entirely adults found it such fun that we would have liked to see Stitch talk for another 10 minutes. The show runs regularly throughout the day in both French and English, offering a light-hearted form of entertainment between attractions.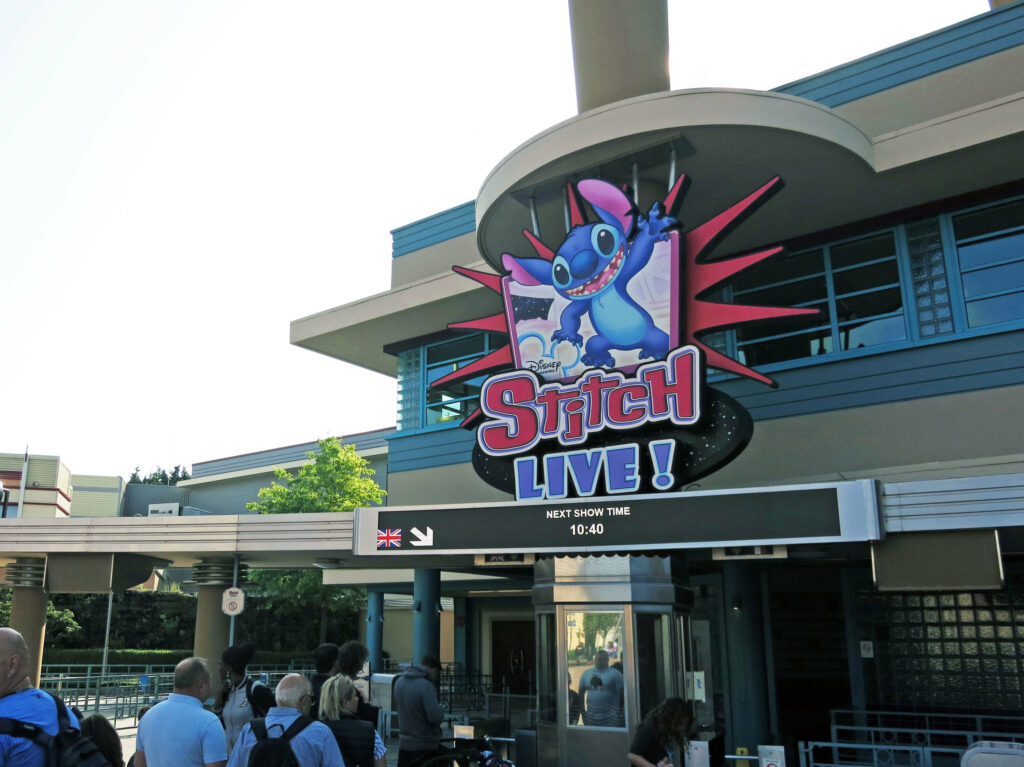 Top tips for getting seats at shows
My top tip for Rhythm of Pride Lands and TOGETHER is to queue up far in advance. I think we joined the queues approximately 40 minutes to an hour ahead of the performance time and I'm so glad that we did, as it meant we found decent seats for the performances. Closer to the start times, the house is likely to be declared full and no one else can join the queue.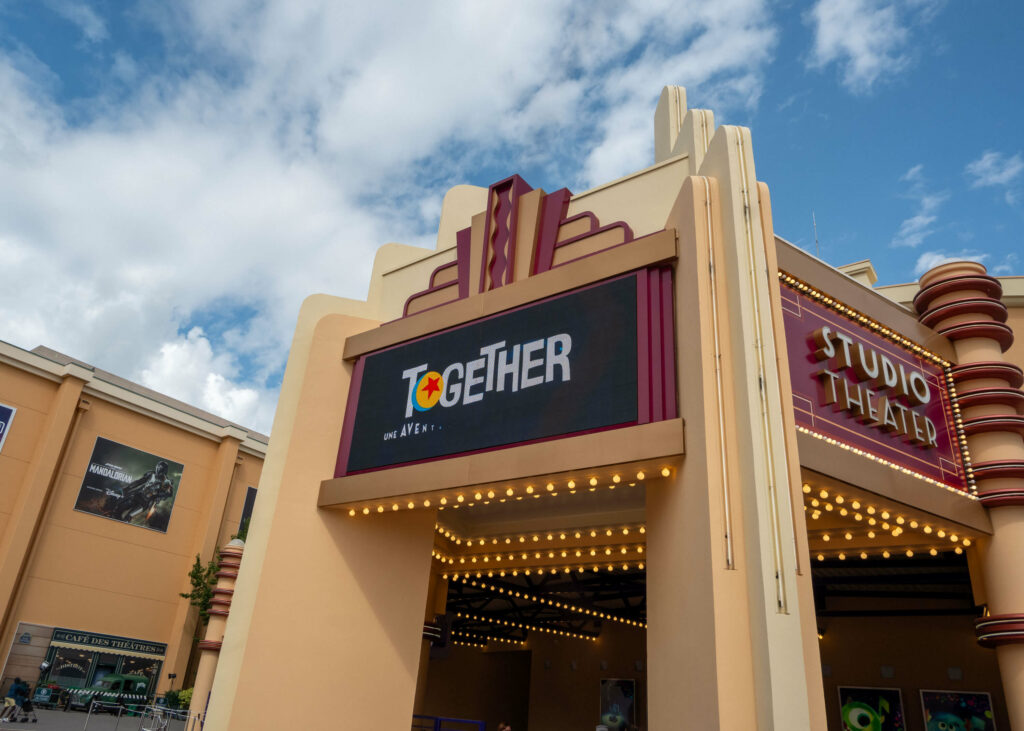 In contrast, PhilharMagic and Stitch Live! are showcased at regular intervals throughout the day, with less of a need to carve time out of your schedule. For Stitch, I would advise noting down the times of English vs French performances, just so you don't wander up at the time they are preparing for a different language showing. The times are available on the notice boards at the front of the park.
Have you ever been to Disneyland Paris? Which shows did you watch whilst you were there?
Thanks for reading my blog today.
Love Kat xxxx