In July I headed to Austria for 8 nights, spending the first part of the week in Vienna. It is a city that I have visited multiple times before, but there's something about the Austrian capital that keeps pulling me back, with its music and arts scene, elegant architecture and lively atmosphere. It is also located close to Slovakia, Hungary and Czechia, acting as a fantastic base for a longer break where you can cover the city itself and lots of exciting locations nearby. This is actually exactly what my husband and I did in July, staying at an aparthotel near Vienna Hauptbahnhof (Central Station) and making the most of the convenient intercity and international train links. I enjoyed the destinations that we visited so much that I wanted to share some feasible ideas for day trips from Vienna, so that you can also make the most of the city's prime location!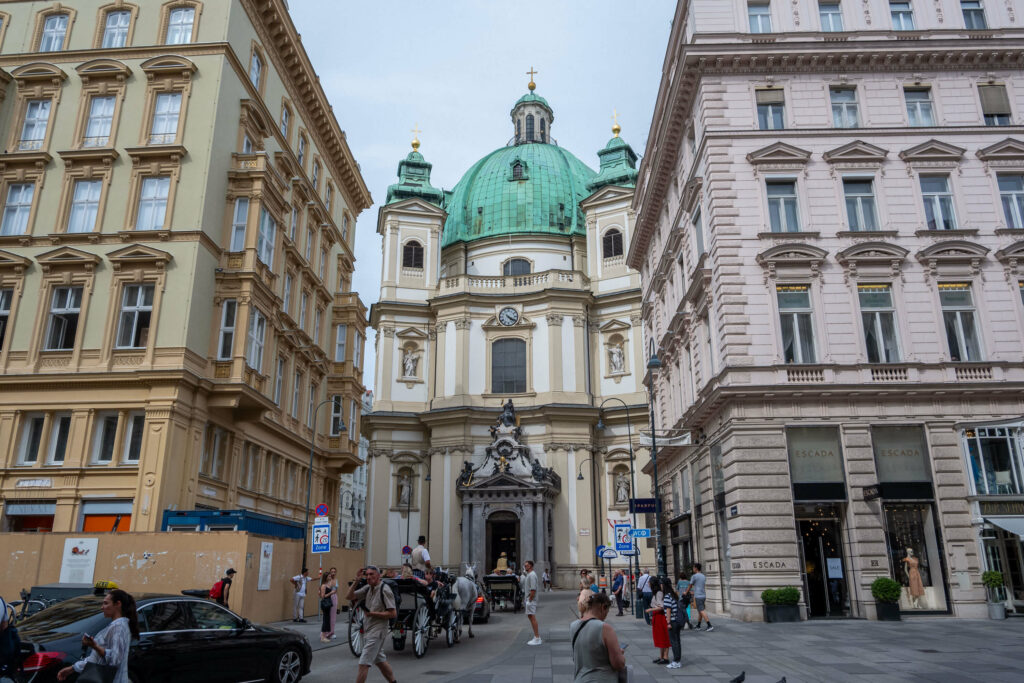 Sopron, Hungary
Sopron is a historic town in West Hungary, located near the border with Austria. Easily accessible via a station south of Vienna, Sopron can only be compared to a hidden gem just waiting to be explored. My husband was recommended the destination and we were honestly taken aback by its impressive architecture, Fire Tower with impeccable views of the city's rooftops and the authentic eateries and shops.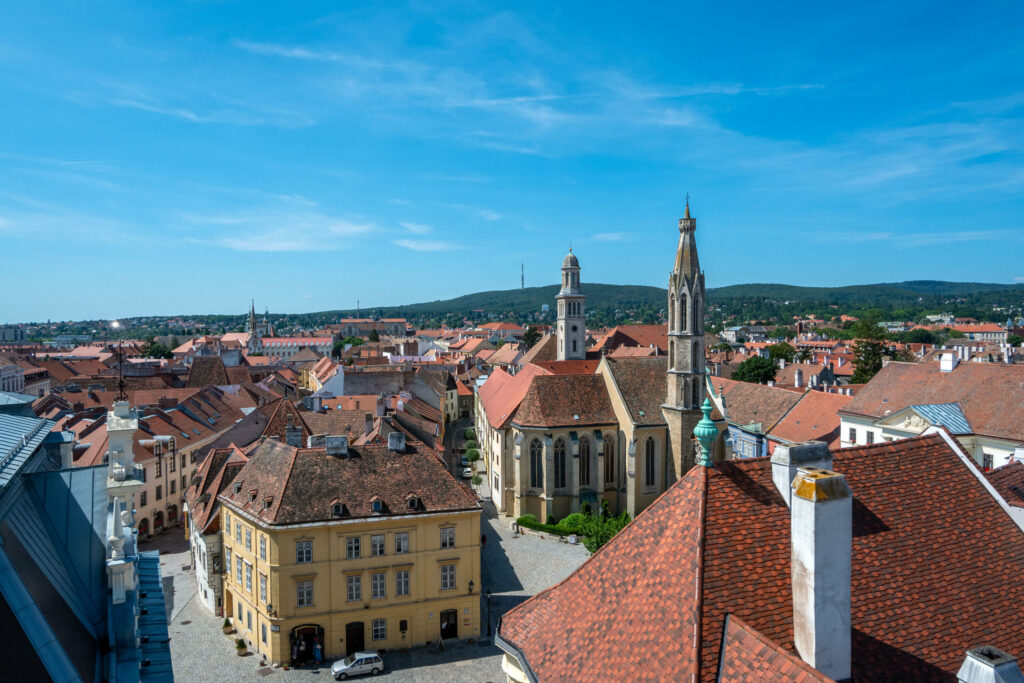 Visitor numbers are much lower than nearby Vienna and Bratislava, but this is part of the town's charm, offering captivating tourist attractions in a quaint setting. You can find the Museum of Sopron in the heart of the town, featuring the Arcaded House, Fire Tower and the Pharmacy House to name but a few locations. You can even marvel at the remains of Roman architecture beneath the tower. A brilliant town to visit for a half-day trip from Vienna, stopping in Sopron is a great way to experience Hungarian culture.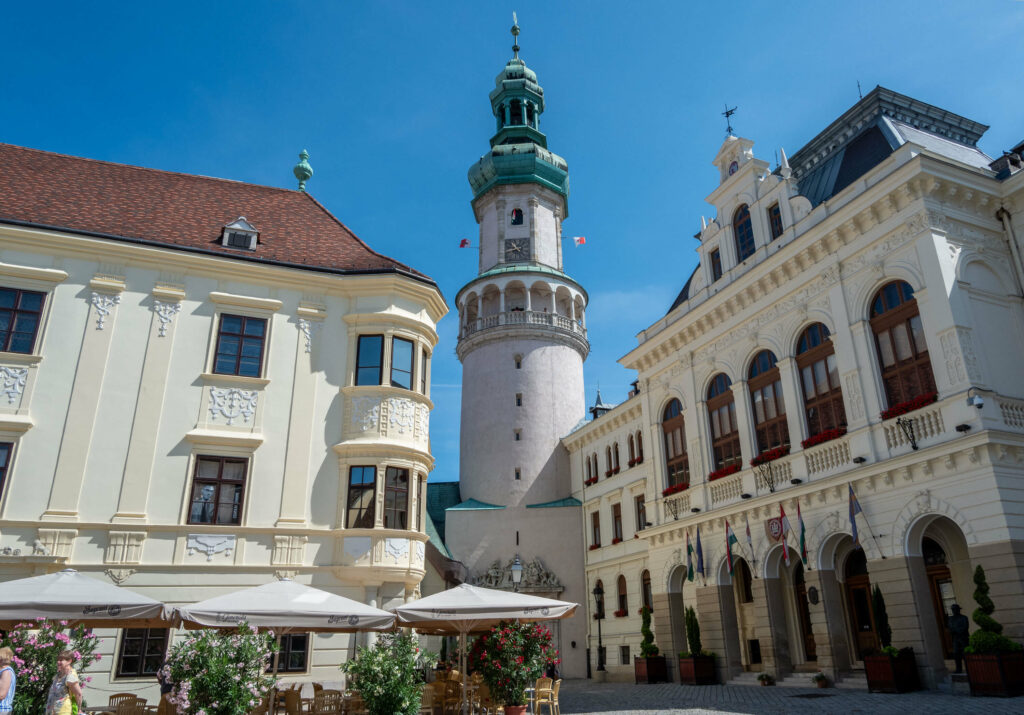 Bratislava, Slovakia
Vienna and the Slovakian capital of Bratislava are connected by road, rail and the twin city liner boats which offer visitors views of the Danube when travelling between the two locations. For ease and cost, we travelled to Bratislava by train and at approximately 1 hour 20 minutes away, it is exceptionally doable as a day trip. There is also a regular train service between the two cities that doesn't require a seat reservation, which is usually required on long distance trains in Mainland Europe. The city is vastly different to Vienna in terms of its atmosphere and size, but this is what makes Bratislava such an enjoyable day trip from the Austrian capital.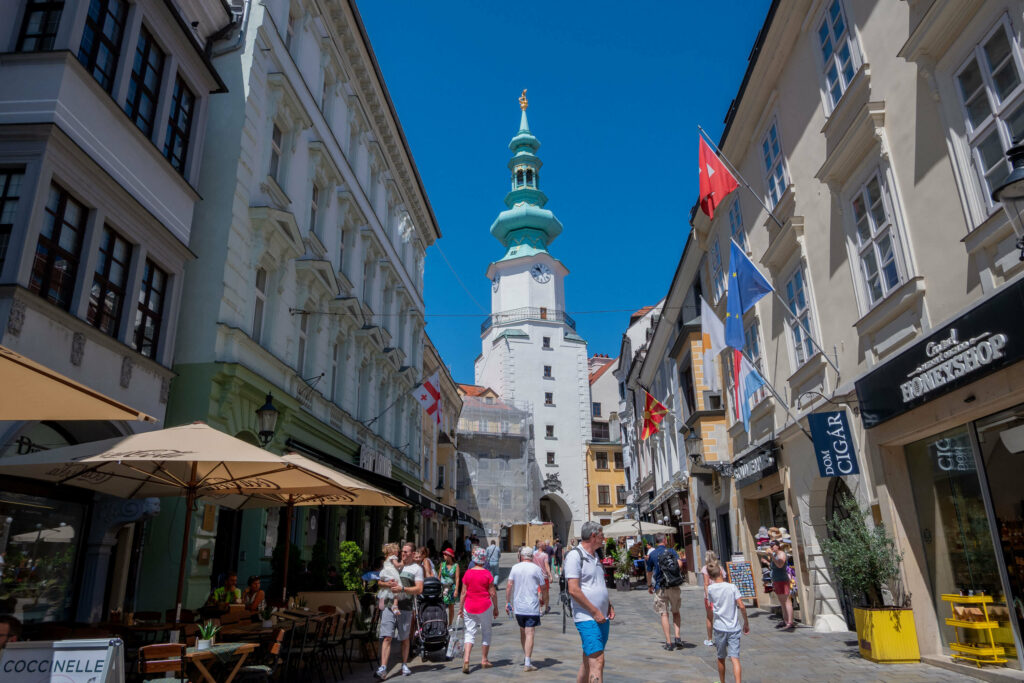 With an intimate old town full of museums, a viewpoint, souvenir shops and restaurants, the touristy parts of the city can easily be explored on foot. From here, you can walk in the direction of the Danube, cross the Most SNP bridge and take a lift to the top of the UFO Tower for €11.90 (weekend price from April – December) which offers incredible views of the city, Bratislava Castle and the river below. Outside the old town the cityscape is made up of Soviet era architecture. Despite having experienced many years of economic growth following the fall of Communism, the impact of living behind the Iron Curtain is still visible in the city's skyscrapers and apartment blocks. It is so interesting to see the contrasting architecture between the old and new towns, making the city a must-see if you are staying in Vienna for a few days.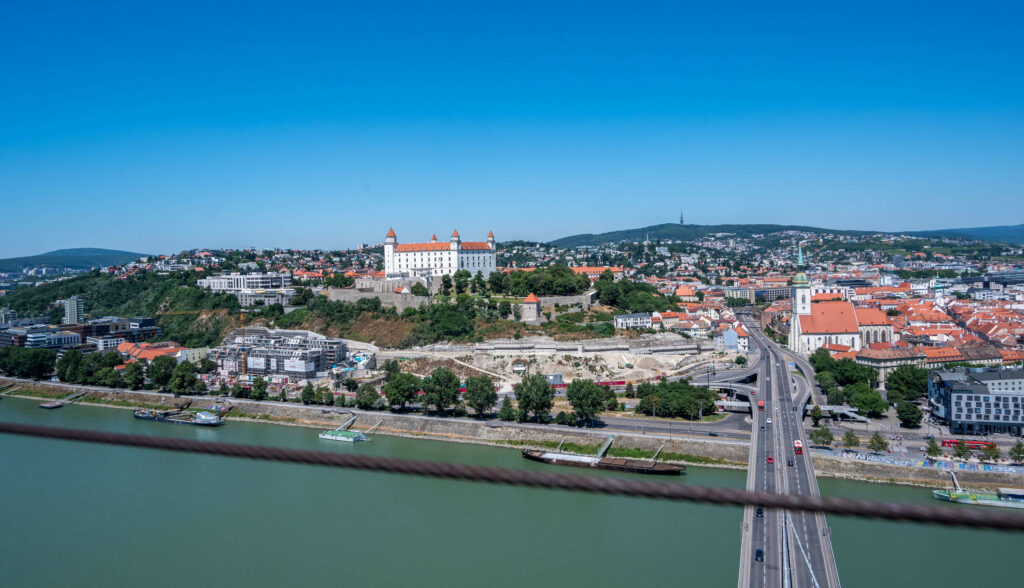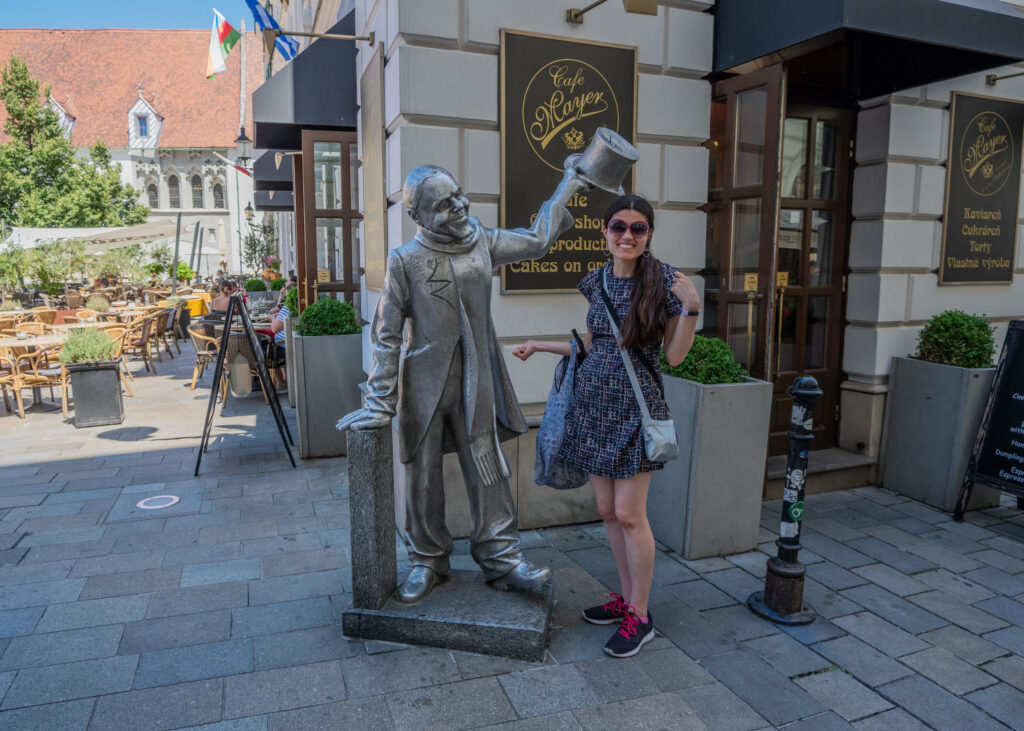 Brno, Czechia
The capital of Southern Moravia is the second largest city in Czechia and roughly 1 hour 30 minutes away from central Vienna by train. You can catch the Regiojet train to Brno that runs between Vienna and Prague, disembarking the train shortly after you cross the border into Czechia. Like Prague, Brno is by no means short of spectacular architecture, with an Old Town Hall, gothic church and various pedestrianised squares within the centre. For a large city it has an extremely relaxing atmosphere and is home to various outdoor restaurants, cafes and markets. Provázek Bar is worth a special mention with its tranquil courtyard. It is decorated with art and various plants, making it an inviting place to relax with a cold drink on a summer's day. I really enjoyed exploring Brno and found six hours to be more than enough time to see the city's sights.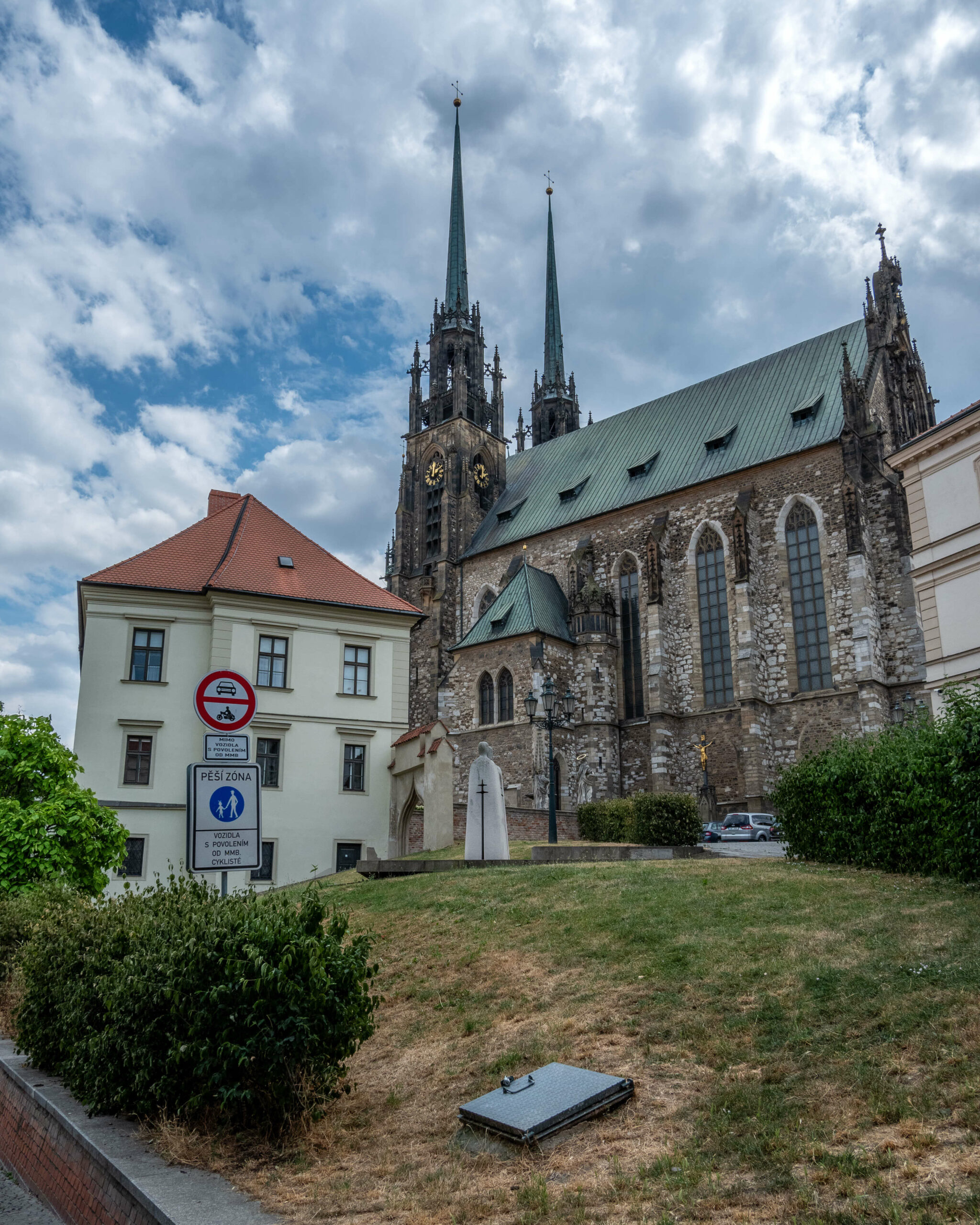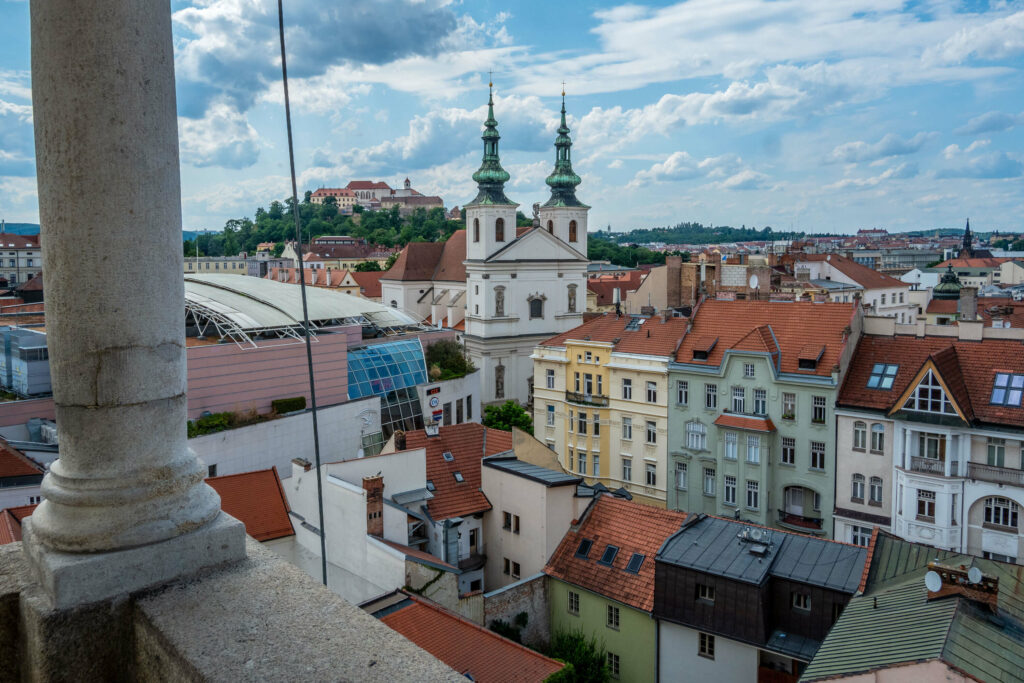 Final thoughts about the Vienna day trip destinations
Sopron, Bratislava and Brno each offer an entirely different day trip experience and should be on your radar, if you are looking for unique and interesting places to visit near Vienna. For relatively affordable train fares, you can enjoy a taster of Hungarian, Slovakian and Czech culture, turning a visit to Vienna into a multi-country interrailing trip. Hopefully this article has convinced you that the Austrian capital is a great base for a wider Central Europe holiday. We certainly found it convenient for a 5 night stay.
Have you ever been to any of the locations mentioned? Which were your favourites?
Thanks for reading my blog today.
Love Kat xxxx