Montenegro is a relatively small country that is approximately an hour's drive south of Dubrovnik. The country is known for its beautiful bays and coastal resorts, as well as its history as a former member of Yugoslavia. Compared to Croatia it is a lesser known tourist destination, but this somewhat hidden gem is worth a visit as part of a wider Balkans trip or on its own.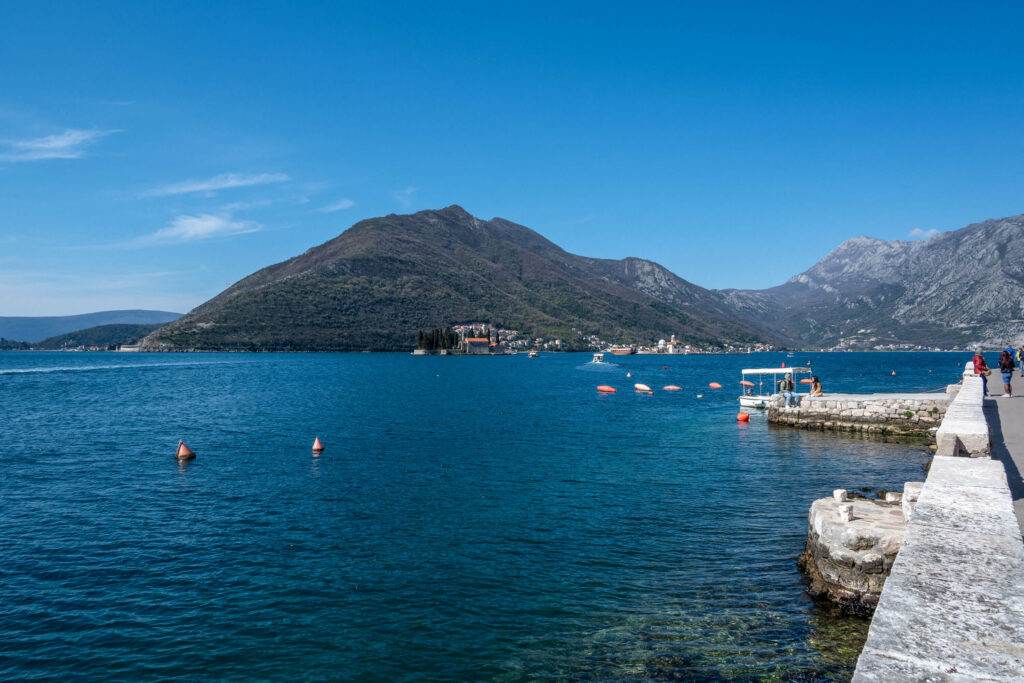 Similar to Bosnia and Herzegovina, we headed to Montenegro for the day as part of a Get Your Guide excursion. Local travel company Super Tours had organised a coach trip to multiple locations on the Adriatic coast, providing us with one or two hours in each place. A slightly more expensive tour at 66 euros per person (including a 10 euro optional attraction fee), the excursion was a brilliant insight into coastal Montenegro, the variety of towns and Montenegrin culture. Inspired by our exciting day out, today I'll be sharing three coastal destinations to visit in Montenegro.
Perast
The small town of Perast has links with the Venetian period, with its majestic bell tower, architectural influences and historical maritime connections. Located a short drive from Kotor, Perast is the quietest coastal location that we visited, but what it lacks in terms of seafront atmosphere is made up for in its incomparable architecture and impressive views of the Adriatic.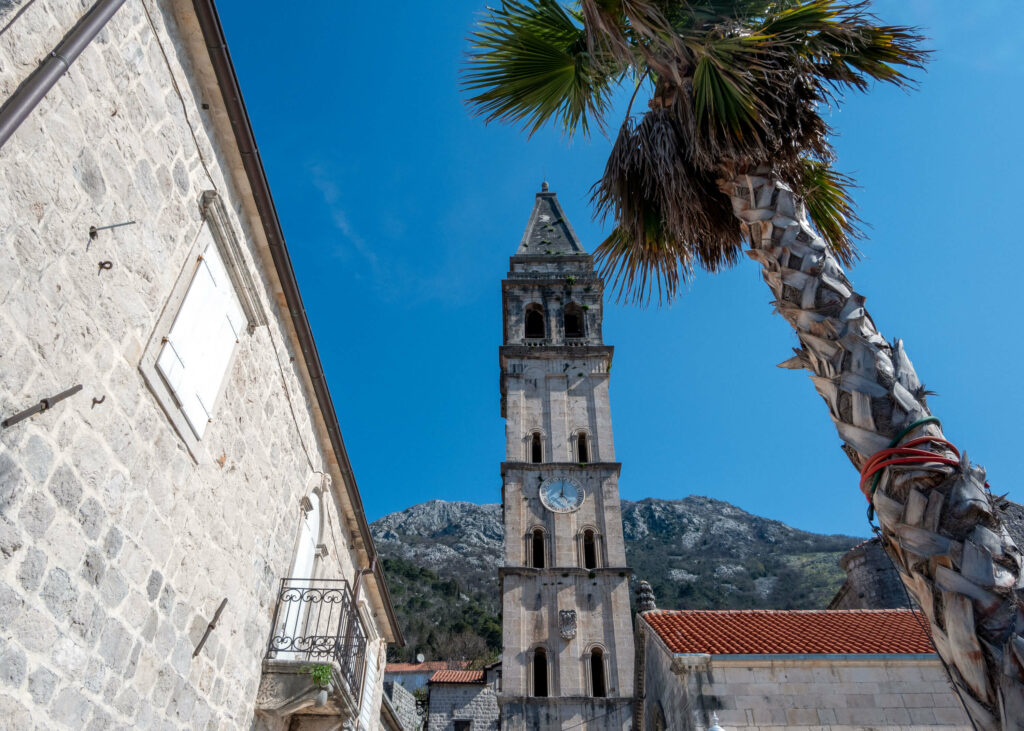 Directly opposite the town in the middle of the ocean you can find the man made island 'Our Lady of the Rocks'. It is accessible by small boat from the Perast waterfront and for 10 euros you can enjoy a calm journey to and from the island, stopping at the majestic church whilst you are ashore. From Our Lady of the Rocks you can get a spectacular panorama of Perast and the Bay of Kotor in general, providing a completely different perspective to the usual sea-facing views you get from land. If you are visiting Perast, I would thoroughly recommend taking the boat trip to the island. Out of season there isn't much to do along the town's promenade, with it being such a small place.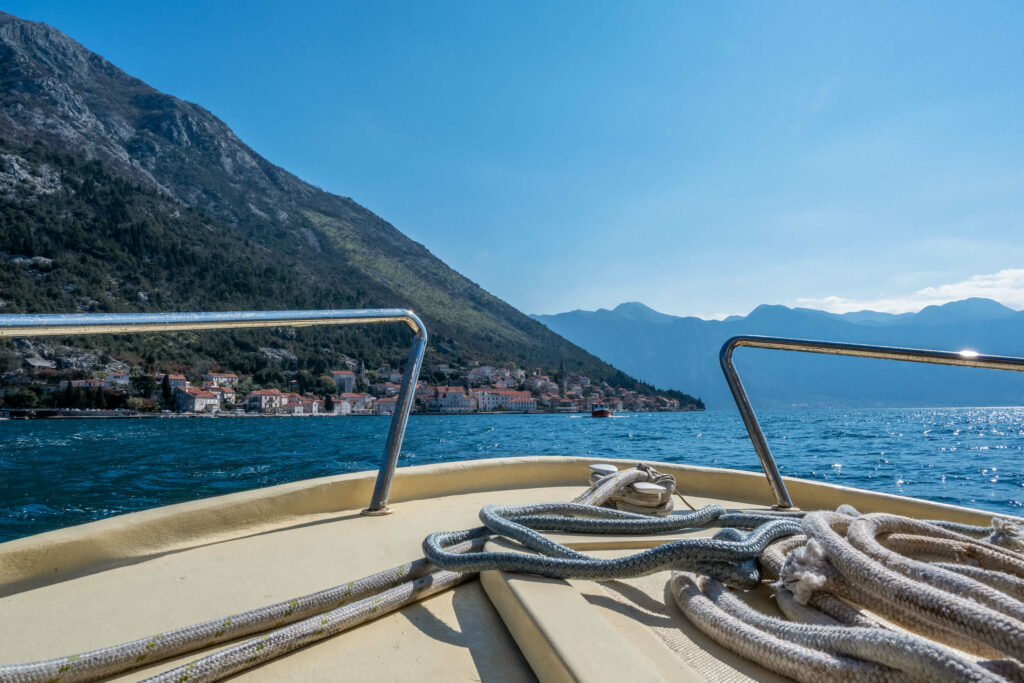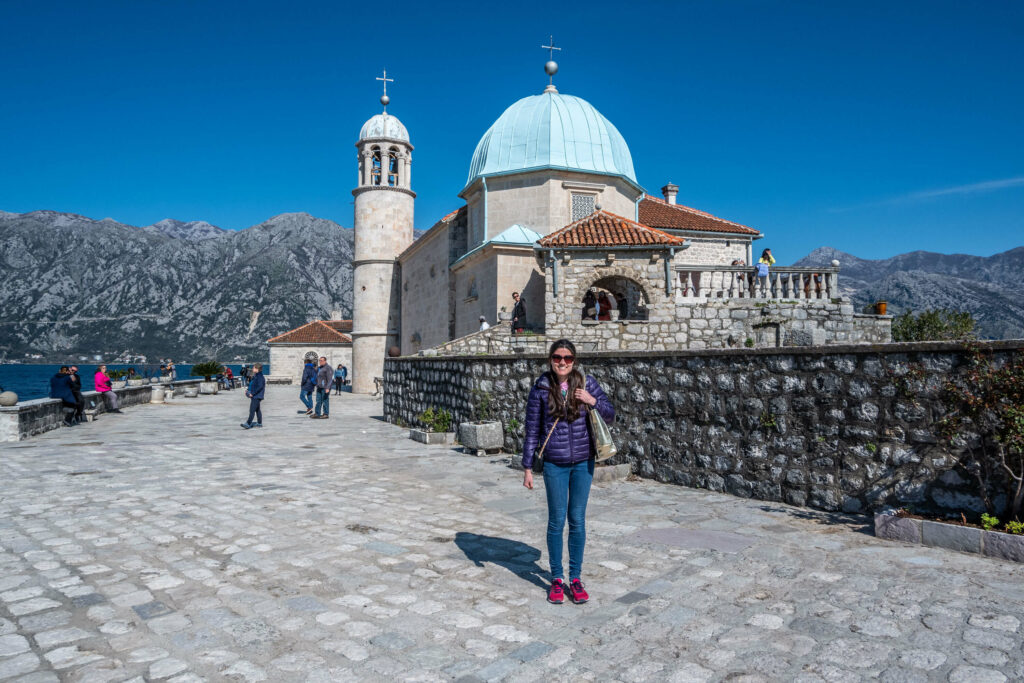 Kotor
Kotor is a beautiful and historic town merely footsteps from the waters of the Adriatic. Contrary to Dubrovnik, Kotor isn't a mainstream tourist destination yet and although it receives cruise, coach and seasonal tourism, the city continues to receive lower visitor numbers than its neighbour.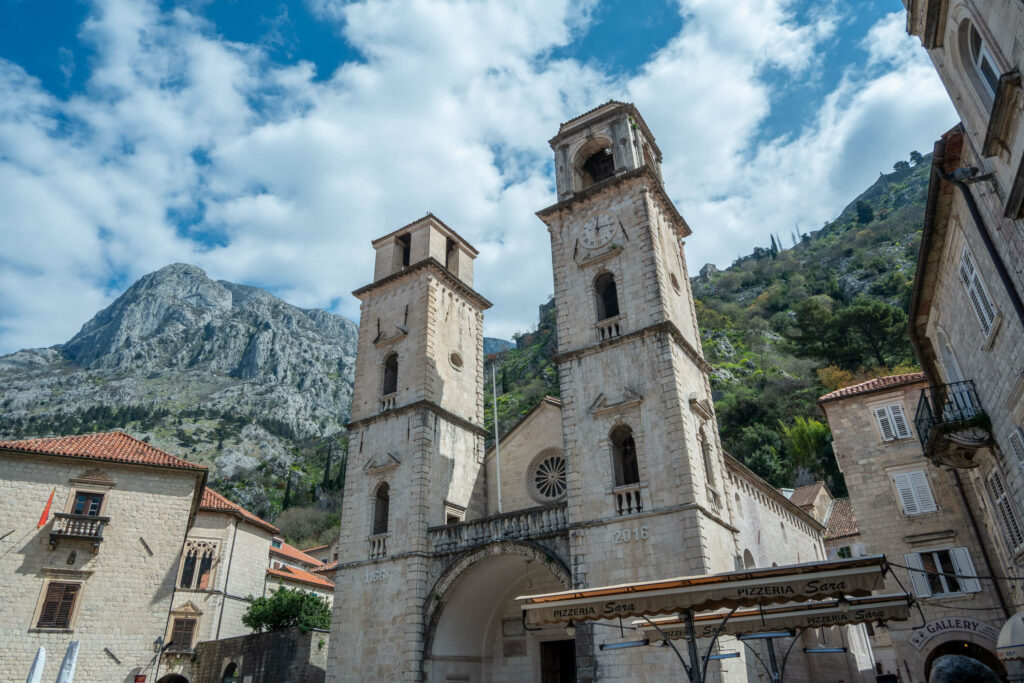 Kotor was also once part of the Venetian empire and this can be seen in the old stone architecture and various squares scattered throughout the walled old town. The streets are narrow and they are filled with craft shops, cafes, restaurants and stray cats. Inside the stores you can find vibrant handicrafts, Christmas decorations and Montenegrin cat trinkets. The people of Kotor adore cats, forever grateful to their feline friends for killing off plagued rodents many years ago and ultimately saving lots of humans in the process. They also really like Christmas, which made me like the place even more. I have never seen so many festive ornaments in an old town before! Kotor is such an endearing location on the Adriatic coast.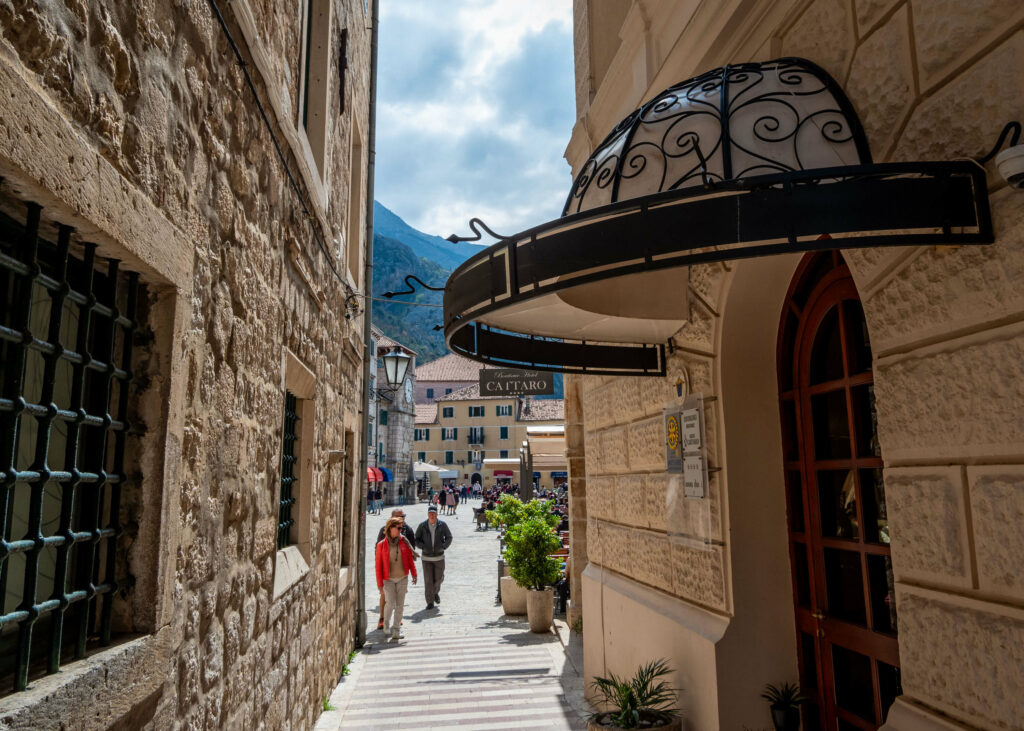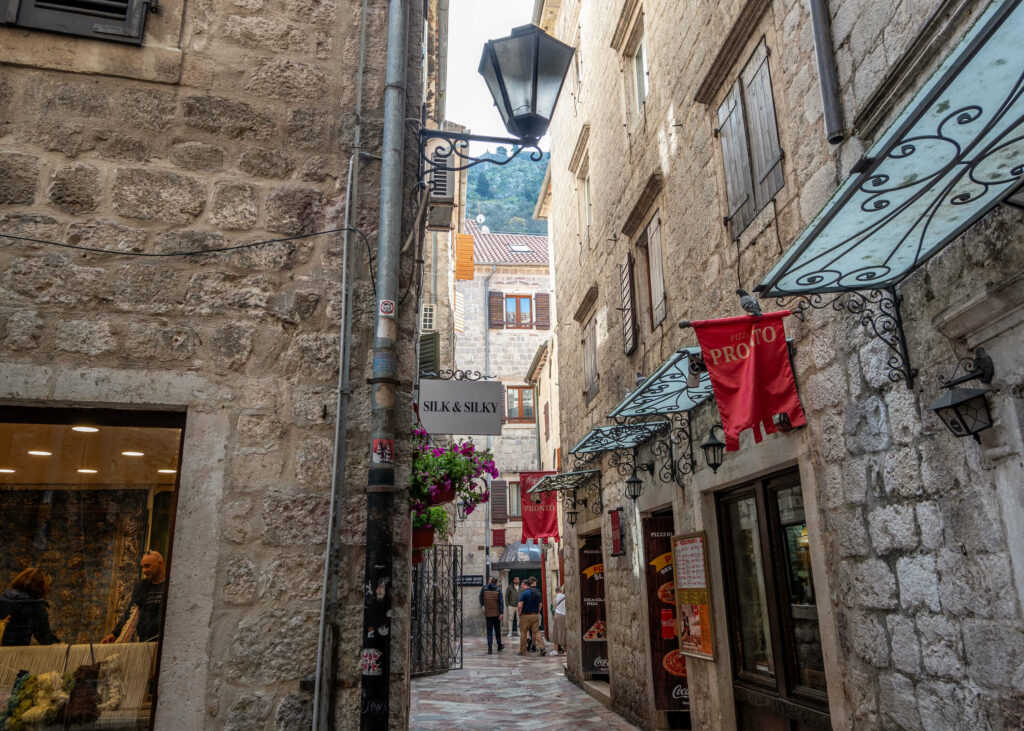 Budva
Last but not least is the sprawling town of Budva, known for its beaches, walled old town and lively nightlife. Compared to Kotor, the location feels like a metropolis, complete with skyscrapers and waterfront hotels. When we arrived I wasn't sure if it would be my cup of tea as I typically prefer older and more intimate places. The old town and beaches are extremely far from this though, offering a sense of tranquillity away from the hustle and bustle of the new town.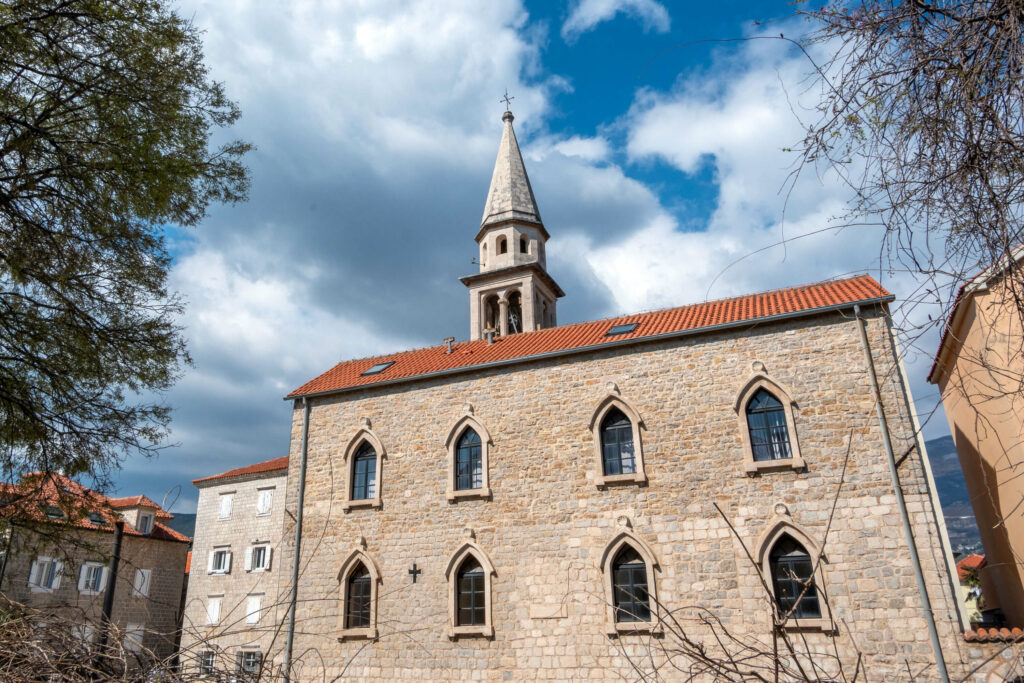 Budva old town is less touristy than some of the other old towns that we visited in the Balkans, but you can still find restaurants and cafes, some souvenir shops, an idyllic church and much like Kotor, cats. The thing that makes it stand out though is the absolutely spectacular sea views from the walls and the surrounding beaches. During our visit there was a musician playing acoustic tracks and I could have honestly sat there all day, watching the world go by. The beaches also host al fresco dining, which would have been perfect for a sit down meal if we'd had more time.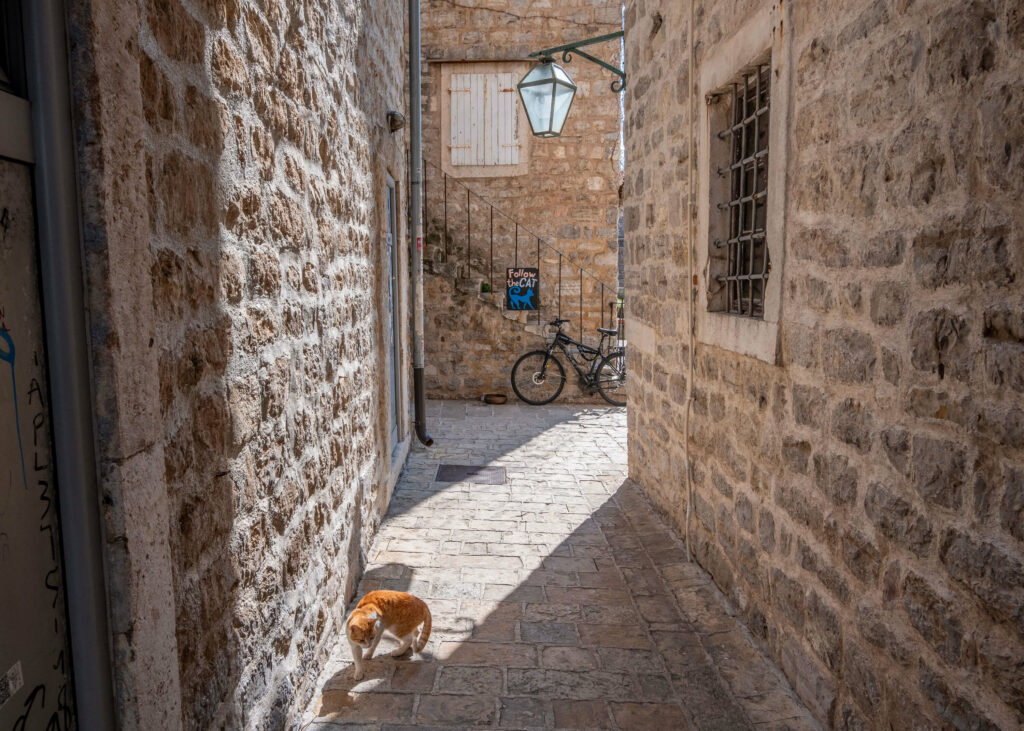 Budva definitely feels like a holiday resort destination and whilst the old town is lovely, eager city breakers would probably run out of things to do after an afternoon. It's more of a rest and recuperate kind of place.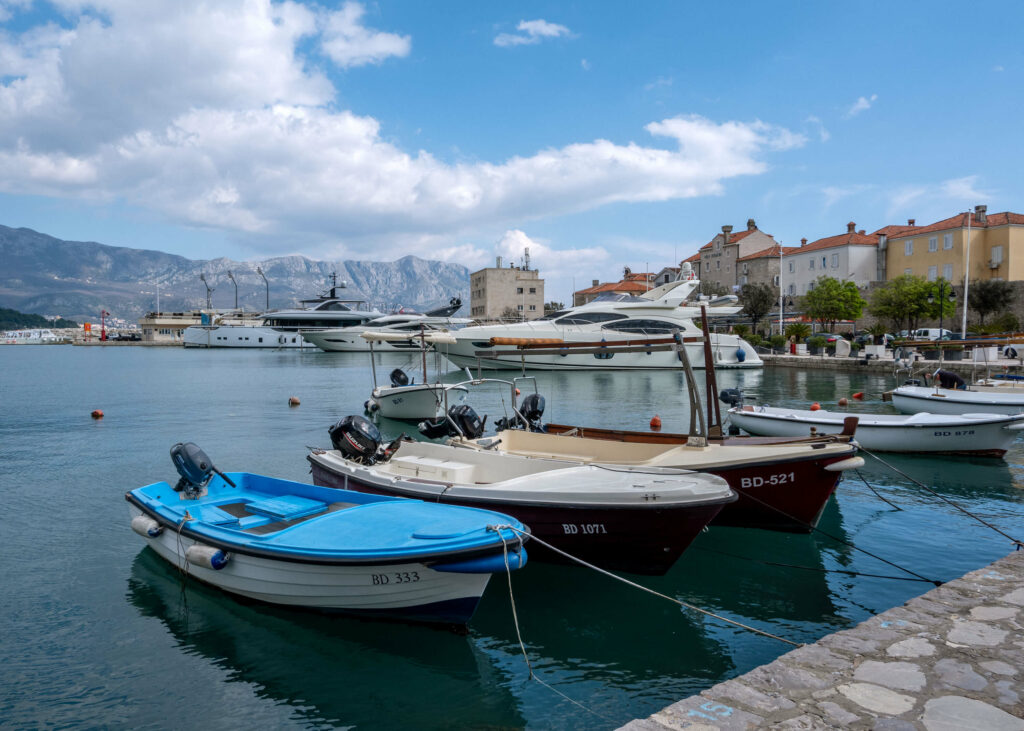 Overall thoughts
Perast, Kotor and Budva each offer something completely unique to visitors. Perast is the closest to the Croatian border with Kotor an additional twenty minutes drive along the coast and Budva a further half an hour on from there. I would recommend visiting all three destinations together, making time for a boat trip to Our Lady of the Rocks. This can be achieved by hiring a car and driving yourself or joining a tour with Get Your Guide or Viator. In contrast, if you're looking for an entirely different kind of trip, Budva would be a great option for a lengthier, relaxing stay.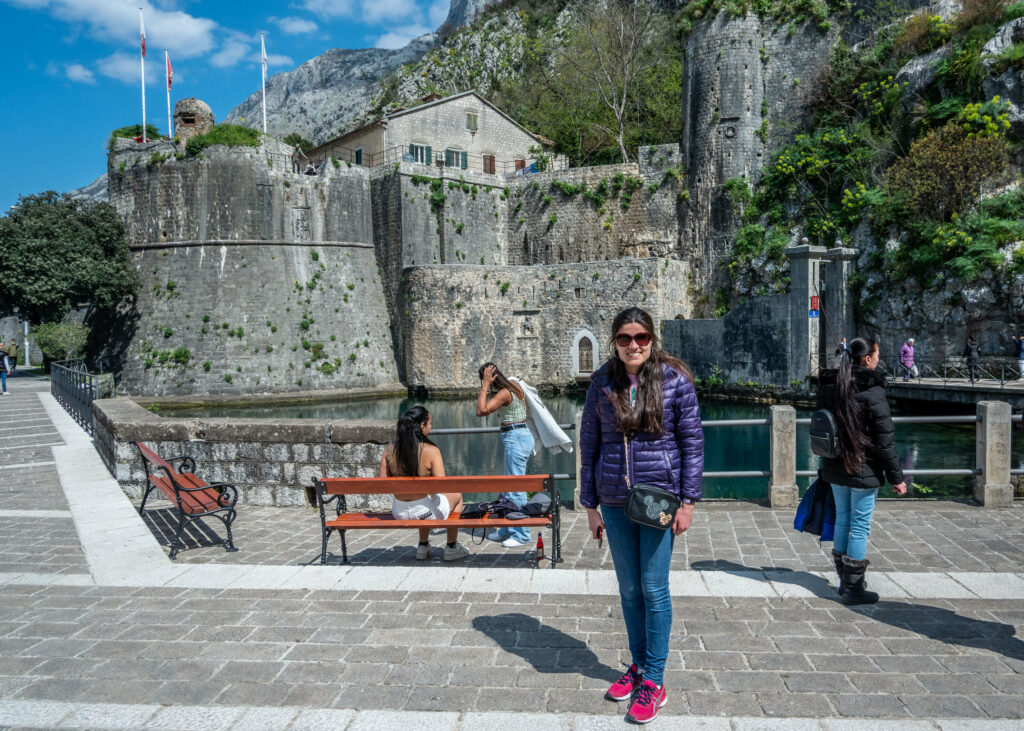 Are you hoping to visit Croatia soon? Bookmark this article for future day trip ideas from Dubrovnik.
Thanks for reading my blog today.
Love Kat xxxx