The coastal city of Dubrovnik is widely recognised as Croatia's most visited destination. With its pristine 13th century walled old town, proximity to the bright blue waters of the Adriatic Sea and recent association with Game of Thrones, Dubrovnik attracts millions of tourists around the world from April to October. Despite being a huge tourist destination, the city still experiences seasonal tourism and receives very few visitors before 1st April and after the end of October. Dubrovnik is at its warmest during July and August (also known as high season), with the high number of cruise ships increasing visitor numbers.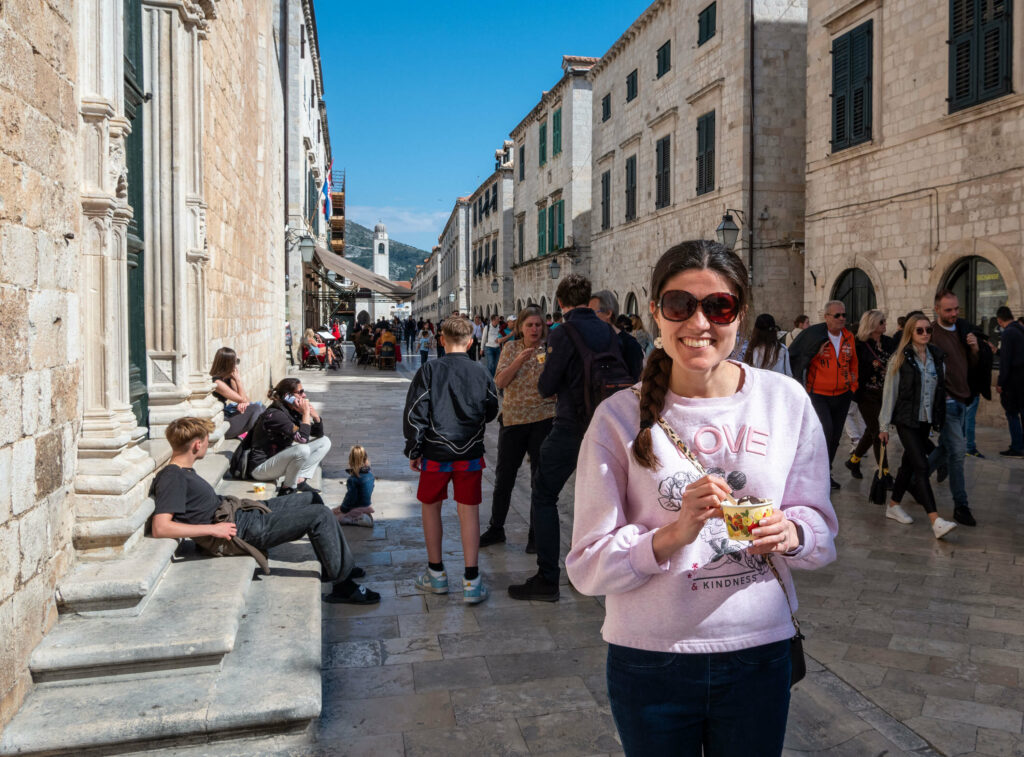 Travelling to Croatia in the first week of April this year meant that we were visiting during the off-season. Significantly cheaper than the summer months, I secured a highly-rated studio apartment in the walled city for approximately £330 for 7 nights and it would have probably been two or three times the price during the summer. Whilst visiting at this time has its perks in terms of low visitor numbers and prices, we did find that the city wasn't fully operational just yet and today I wanted to share some advice on things to expect during an off-season visit to the Dalmation Coast. It is quite different to visiting in July and August and you need to be prepared to adjust your plans based on what is open.
1. Check tourist attraction schedules to make sure that they are operating during the time of your visit.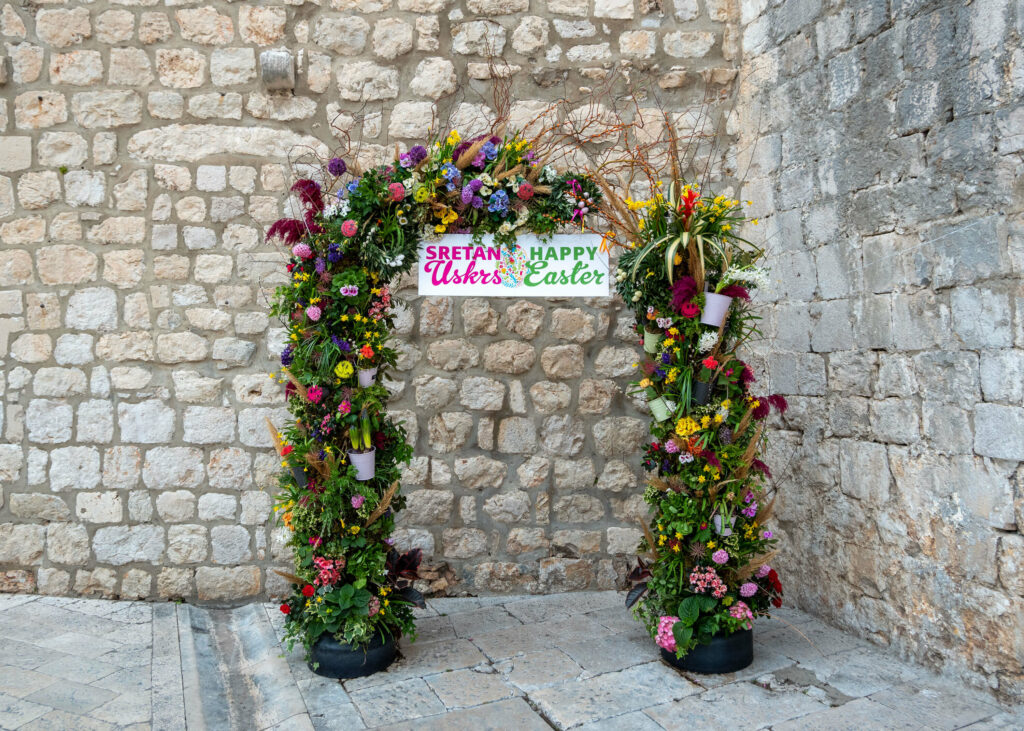 Aside from the City Walls and the museums, the majority of attractions in Dubrovnik open from early May. If you visit the city before then or towards the end of the Autumn, you may find that seasonal activities such as boat tours are running at reduced schedules or not at all. This means that you are slightly restricted in what you can do in the city, so I recommend doing some research before your trip to find out what activities are available. If island tours, folk dance shows or festivals are your cup of tea, these activities aren't up and running until May.
2. Be prepared to adapt your plans based on the weather.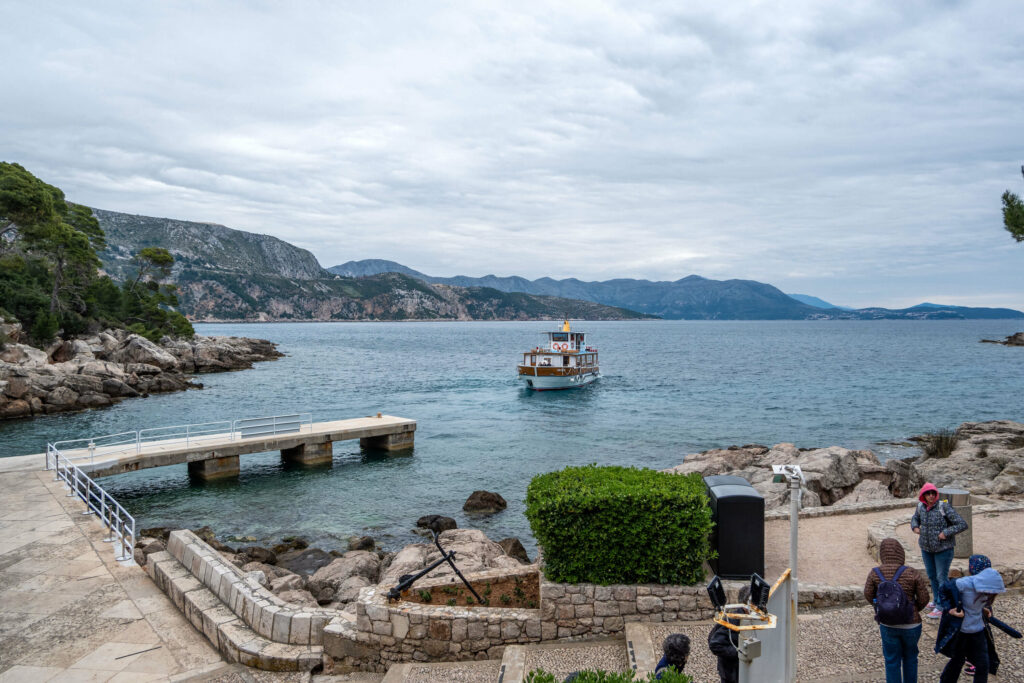 Dubrovnik can experience high winds which stop some of the boat tours from running. On one of our first days we had planned to travel across to Lokrum Island, but the boats stopped running for two days due to the weather. We quickly had to change plans after heading down to the harbour, but we didn't mind as the city has lots to do. Instead we headed over to the fascinating Red Museum in the new part of town and after this experience of changing itineraries, we decided to take the rest of the week as it came, reviewing the weather each day. It kept things exciting and meant we were never disappointed! I recommend visiting the city with a list of the attractions you want to see, but not assigning them to daily plans. Being flexible is the best way to approach Dubrovnik during an off-season visit.
3. Get a bus ticket for the duration of your stay.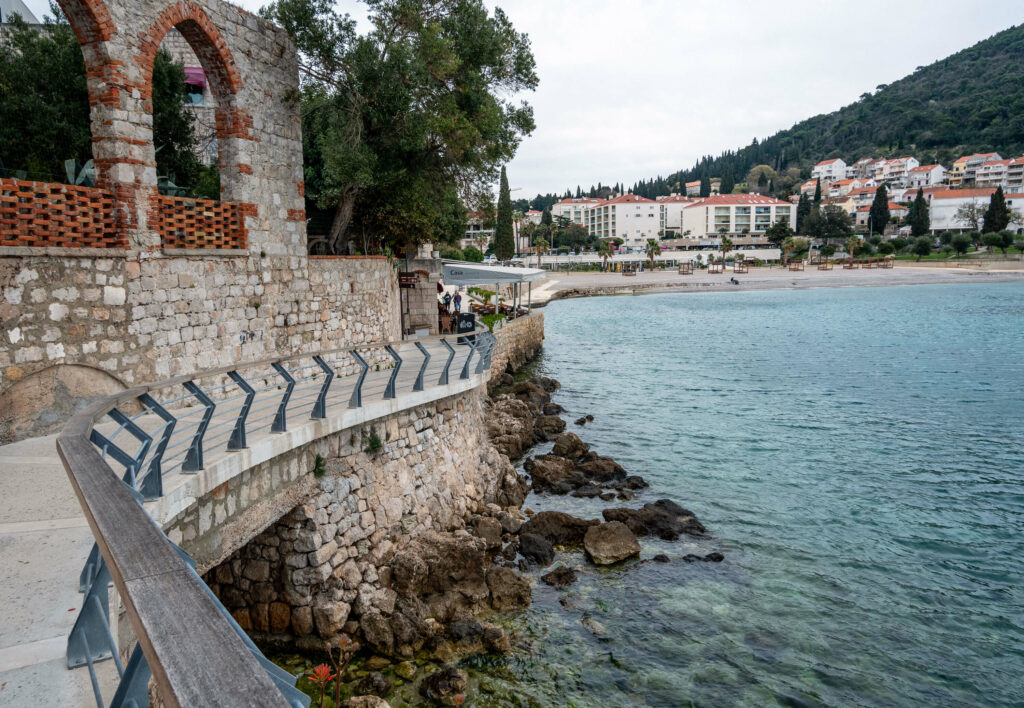 Any visit to Dubrovnik should extend beyond the walled cities of the old town. Whether this be a trip to the Elaphite Islands, a visit to Lokrum nature reserve or a visit to the fancy hotels in the new town, I recommend leaving the walled city at least once throughout your trip. With the lack of boats during low season, a bus pass is incredibly helpful! If you can't get out to Lokrum or the Elaphite Islands due to inclement weather or limited sailings, you can at least use your bus tickets to travel between the new and old districts of the city. The buses run frequently and will give you freedom when the weather is bad.
4. Bring clothes to cover all weather.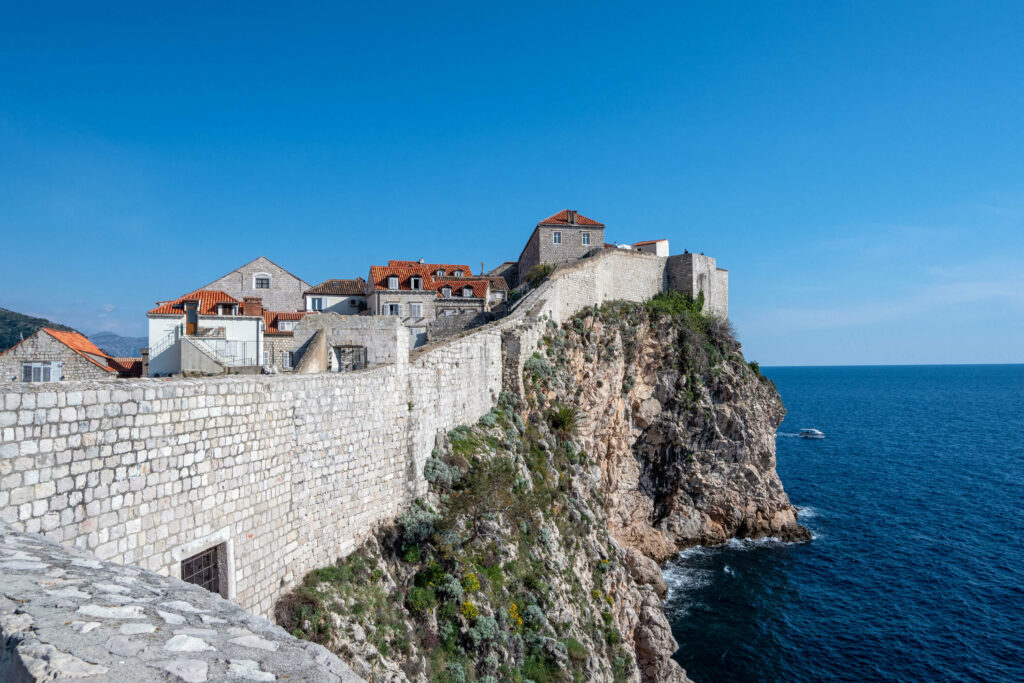 The weather in Dubrovnik during the low season can vary from warm sunshine to bitterly cold winds. I found that we were too hot in jumpers on some days, but freezing in three layers on others. Aim to pack clothes for all types of weather so that you have options on each day. Consecutive days can offer extremely contrasting conditions!
5. Be aware that restaurants can run out of food by dinnertime.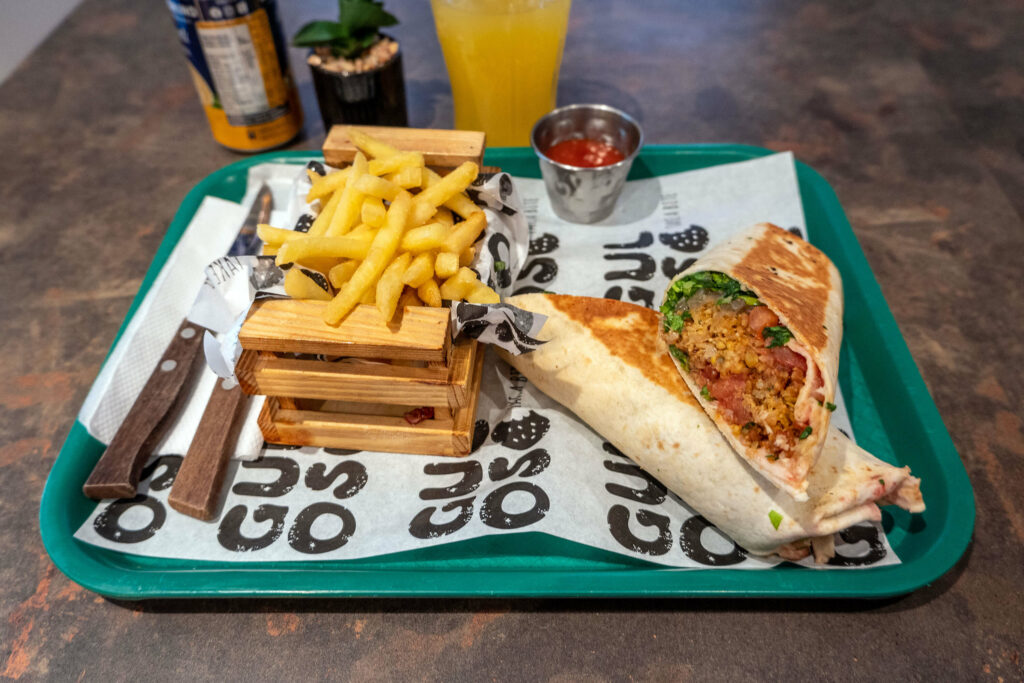 Cruise tourism makes the city far busier between the hours of 11am and 4pm. Restaurants in the old town are very quiet during the evening after the day visitors have left and instead of restocking for the nighttime crowd, eateries can run out of ingredients. If there is a particular restaurant that you are keen to visit, why not stop by at lunchtime so you can access the full menu? Although we did experience menu items not being available at a burger restaurant, the staff kindly offered to make me a falafel burger from scratch. We just had to wait a little while for our dishes, which was no problem given its spectacular location within the city walls.
6. Stay in self-catered accommodation.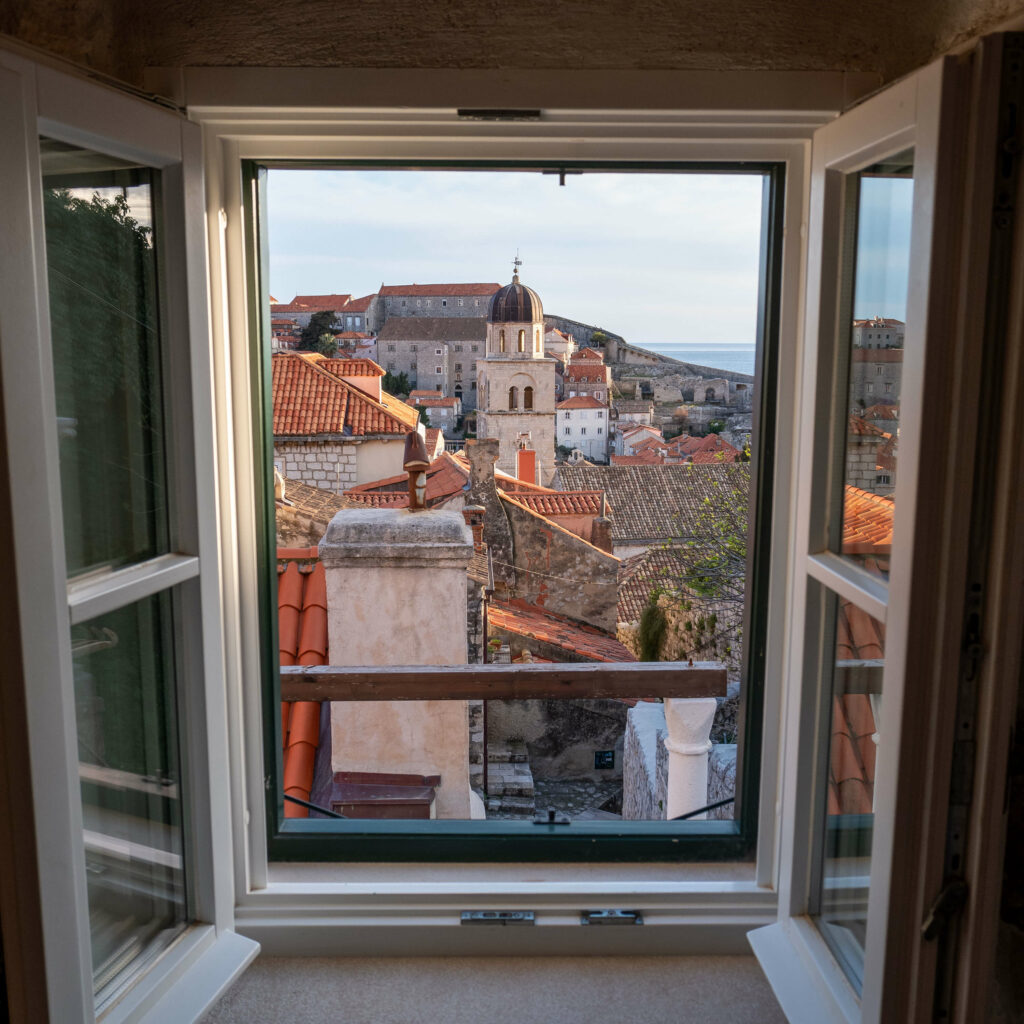 The unpredictable weather can make al fresco dining a little uncomfortable during the spring. Most of the restaurants in Dubrovnik are geared up for outdoor eating and when faced with less opportunity to go inside, you might feel restricted in where you can dine. If you stay in self-catered accommodation you can easily pop to a corner shop and cook something yourself after a busy day exploring. It gives you alternative options if you are cold, tired or just fancy putting your feet up.
7. Get the Dubrovnik Pass so that you can visit the museums for an affordable price when the weather is bad.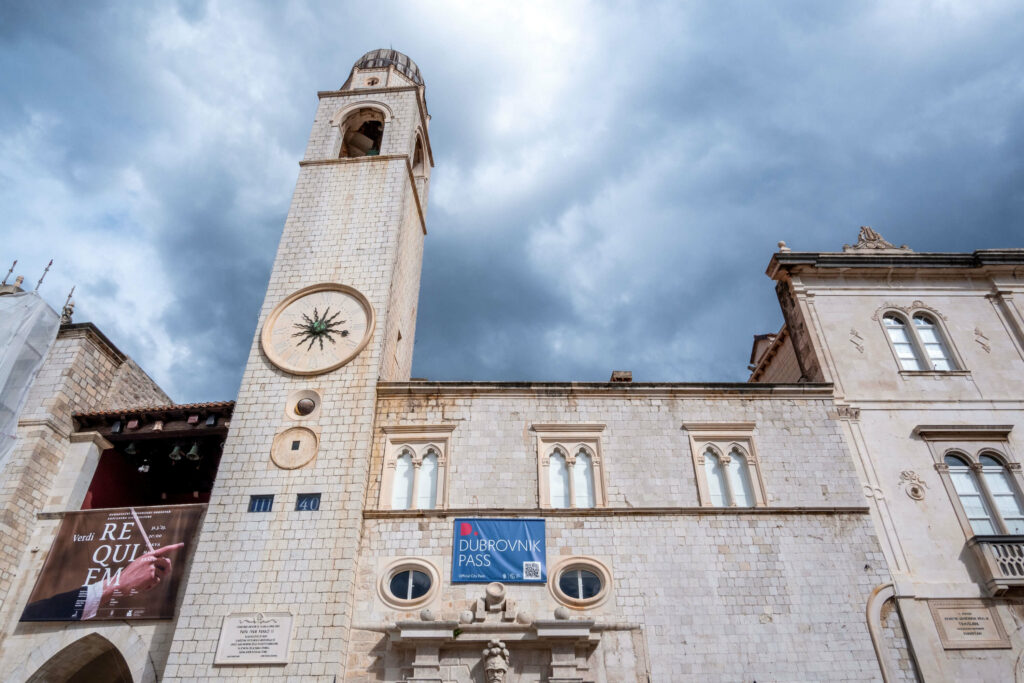 If you want to visit the city walls, tickets are quite expensive at €35 per person. The Dubrovnik Pass is €55 for 7 days and with this you can visit the walls, most of the museums in the old town, have access to several restaurant and attraction discounts and use the city buses for the week. When Dubrovnik is experiencing strong winds, the museums are the perfect place to shelter for a few hours. Individually each museum can set you back €8-10 per person and if you want to visit at least three of them, the pass will instantly save you money after your wall visit. If you enjoy visiting museums, the pass ultimately gives you an affordable back up plan of things to do when you can't enjoy the outdoors.
Final thoughts
When deciding on a time of year to visit Dubrovnik, you need to work out what your priorities are. If you're not comfortable in the heat and prefer city breaks during the off season, definitely book a trip for April – May or late September – October. Like us, you might miss out on some activities due to the weather and seasonal closures, but you will see a different, more peaceful side to Dubrovnik. Hopefully my tips provide an insight into what you can expect during your visit.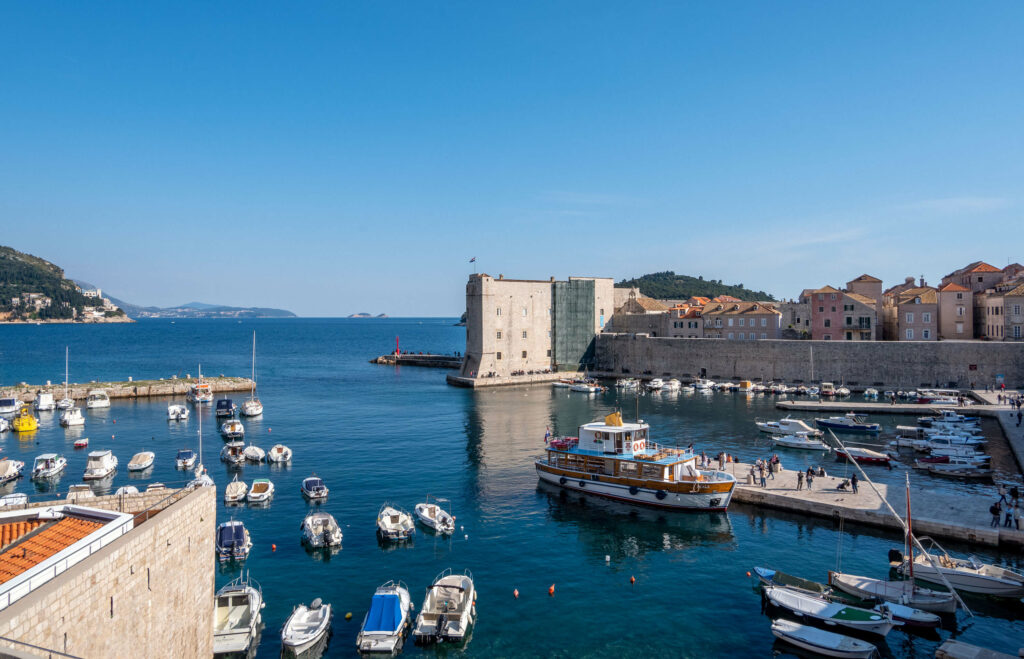 For summer holiday makers looking for sun, sea and sand, visiting from June – August would be ideal. You shouldn't have to consider many of the tips that I have shared as activities will be open for the high season by then. I hope you have a wonderful time in Dubrovnik, whatever you choose!
Thanks for reading my blog today.
Love Kat xxxx