During Easter week we visited Dubrovnik, Croatia for a week and stayed in a quaint apartment in the walled city. Aside from the many attractions in Dubrovnik itself, one of the main reasons we visited the coastal town was its geographic location on the Adriatic: just a few hours drive from some exciting places in neighbouring Bosnia and Herzegovina and Montenegro. Most tour operators in Dubrovnik offer day trips to these locations, each with slightly different itineraries, so you can either book the excursions when you arrive in the city or purchase them online via Get Your Guide or Viator. Alternatively, you can always hire a car and drive yourself, it's just important to remember that UK citizens will pay extra for data coverage in the countries, so you will be without Google Maps for directions.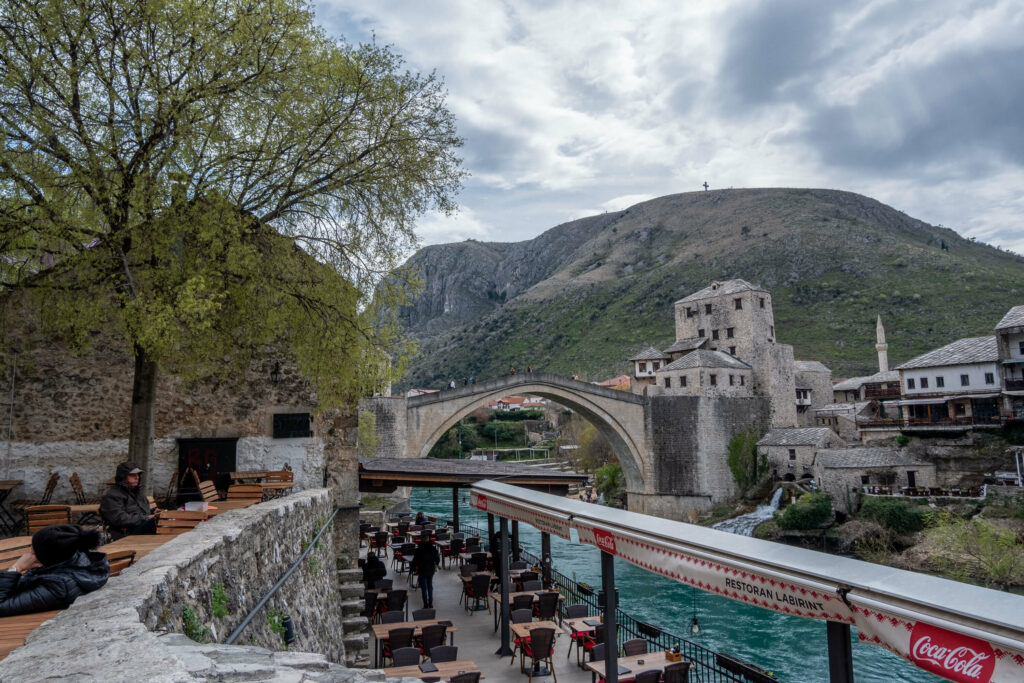 Confident in where we wanted to visit and happier with the idea of a guided tour, we made advance bookings with Get Your Guide for days out to Mostar, Bosnia and Herzegovina and Kotor, Montenegro. By the time we reached day three in Croatia, it was time to head to Bosnia for the day and what an exciting and insightful 10 hours of travelling it was.
Itinerary and tour information
Lea Travel arranged our full day Bosnia tour and there were four stops for us to enjoy before the two and a half hour drive back to Dubrovnik. Starting with a coffee stop at Neum, Bosnia and Herzegovina's only coastal town which is a short drive from the Croatia/Bosnia border, we then proceeded onto the historic Ottoman village of Počitelj. From here, we drove to the natural wonder that is the Kravice Waterfalls and then finished the day at Mostar: the fifth largest city in Bosnia & Herzegovina. With approximately 7 hours of driving, it was a long time in a minibus but the route was extremely scenic!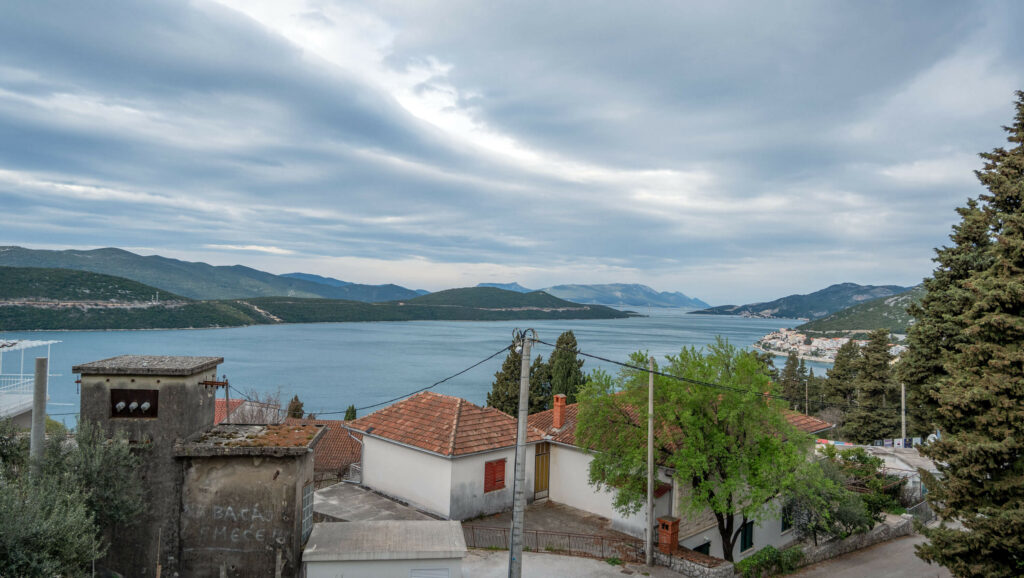 Coffee in Neum
Acting as the shortest stop of the trip, we arrived in Neum after clearing customs and an hour's drive to the Croatia/Bosnia and Herzegovina border. This was our first experience of the country and the guide dropped us at a cafe attached to a hotel, which has an impressive view over the Adriatic Sea. It was our first experience of Bosnian prices as well, with food, drink and tourist attractions being significantly cheaper than Dubrovnik. It was quiet and a great opportunity for us to meet the other people on our tour, who had all come from different places around the world. I hadn't thought of it beforehand, but small tours can be a social affair too, so another reason why you might want to choose a guided tour over hiring a car!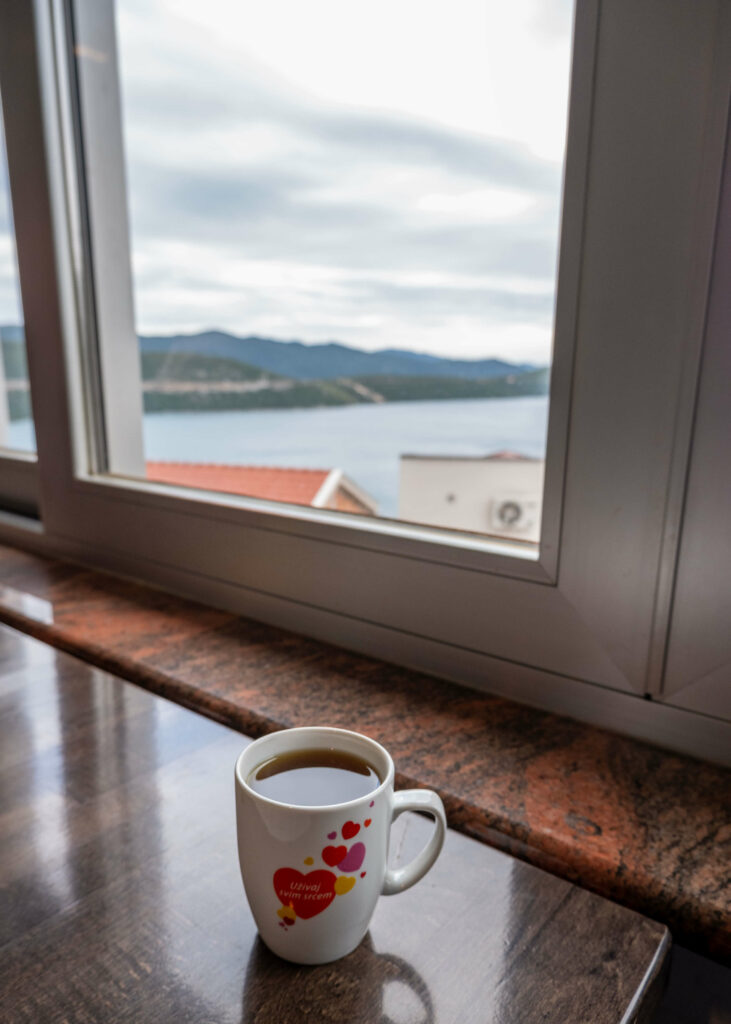 Počitelj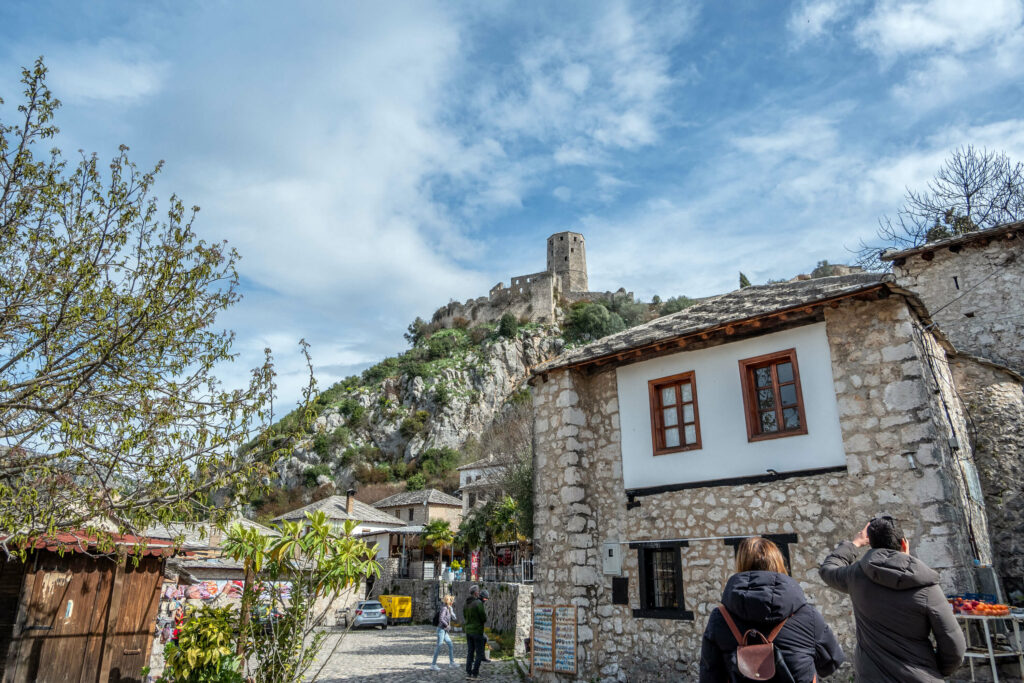 Next up was the historic Ottoman village of Počitelj. Built into a cliff face, the settlement is home to a beautiful mosque and a spectacular tower which is associated with local mythology. When we arrived there were fresh fruit, juices and souvenirs for sale, which was no surprise given the number of tourists and minibuses that were stopped at the entrance. We had half an hour to explore the village and decided to wander along the cobbled streets, take some photographs and then purchase some of the fresh fruit. It was a lovely place to stop for a short while on route to the waterfalls and Mostar. It was also the first place where we really noticed the Ottoman influences on Bosnia and Herzegovina.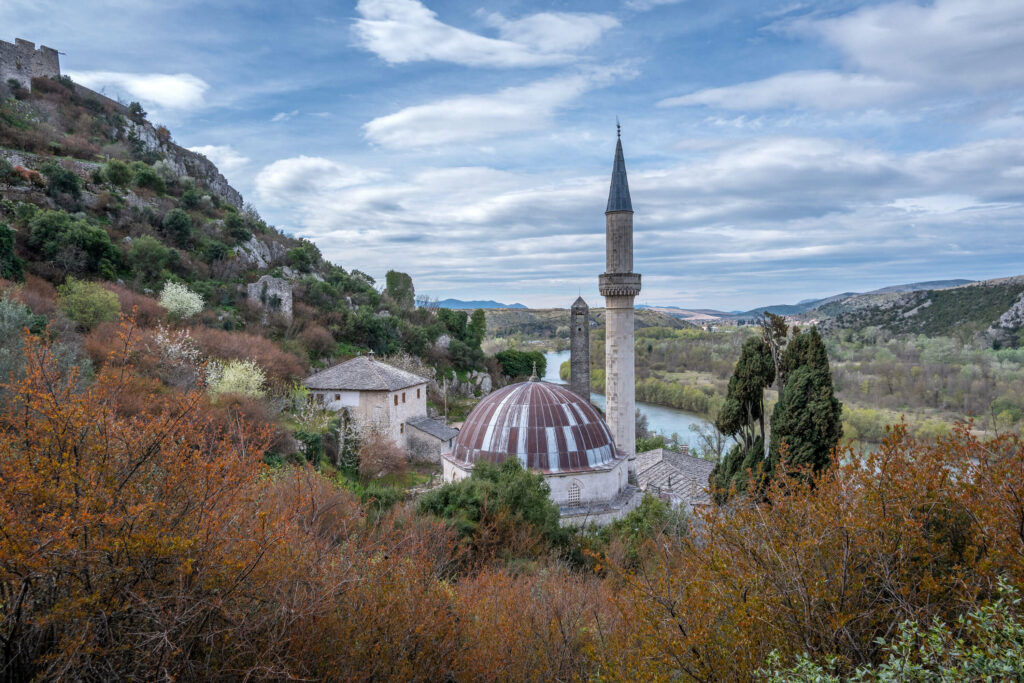 Kravice Waterfalls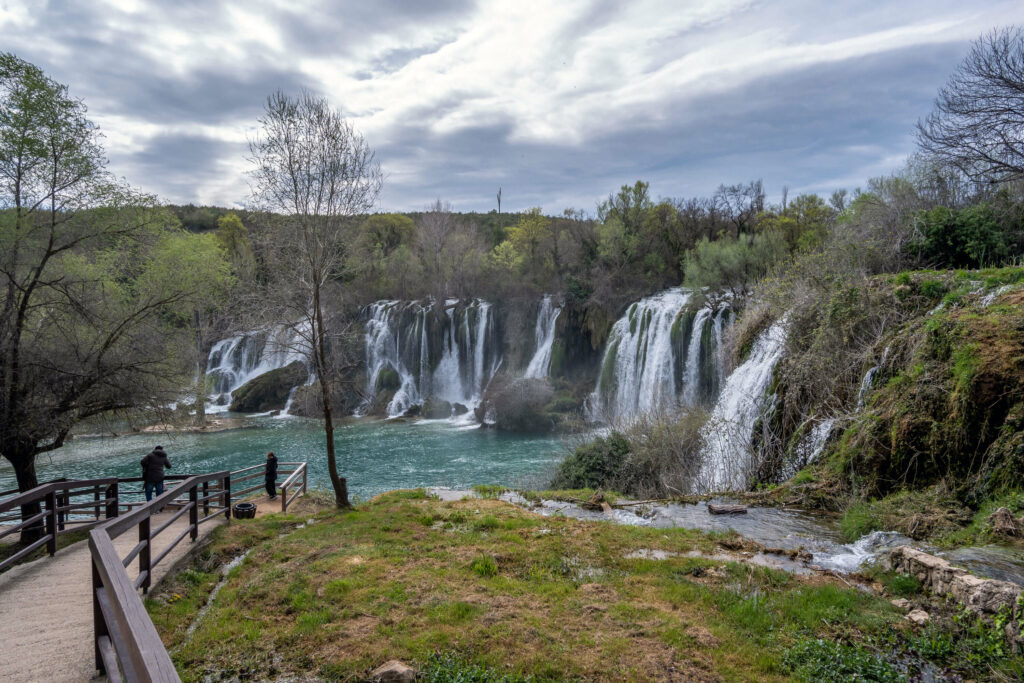 The Kravice Waterfalls are located in a remote part of Bosnia and Herzegovina, approximately 45 minutes drive from Mostar. They are completely obscured from the road so upon arrival we thought that we were in the middle of nowhere, but our guide quickly pointed us in the direction of the park entrance. Managed by an environmental tourism service, each visitor pays 10 euros for the opportunity to get close to the waterfalls. The whole area was basically empty when we visited, meaning that our tour group practically had the park to ourselves. We had an hour to explore and it was certainly something special. Having seen Niagara Falls I wasn't sure what to expect ahead of the trip, but Kravice was very impressive.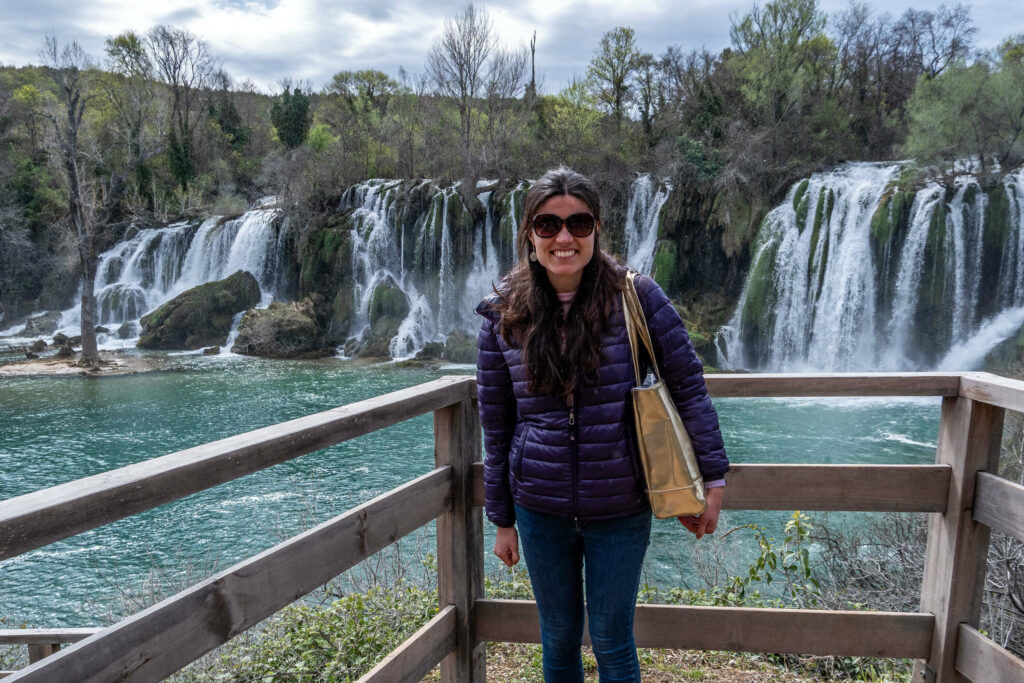 Mostar
The highlight of the trip for me was Mostar old town and the spectacular Old Bridge. With two sides to the city, the historic centre is located on the Bosnian side and it is here where you can find the lively bazaars, the bridge. and experience Bosnia and Herzegovina's eastern influences. We headed straight to a fantastic local restaurant for lunch and I was visibly shocked by the low prices. For €15 we were able to purchase a fragrant vegetarian tagine, a local dish featuring kebab meat, bread and rice and two soft drinks. The restaurant even laid on a tray of after dinner vodka shots for us, which I politely declined as I don't drink alcohol, but we were touched by the warm welcome and their kind service.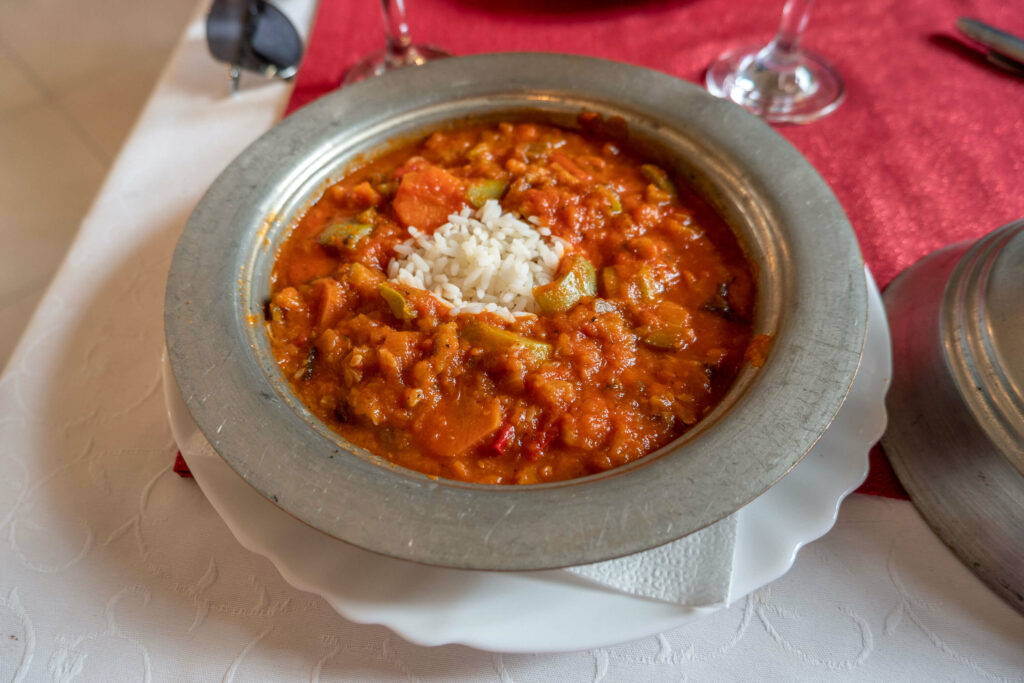 On the edge of the old town we found the Museum of War And Genocide Victims and although covering a deeply sad topic, we wanted to pay our respects and hear about the stories of all of the people who lost their lives in the 1990s conflict. The museum was an eye-opening and harrowing insight into the war period in Bosnia, but definitely worth a visit if you are looking to learn more about the country's recent history.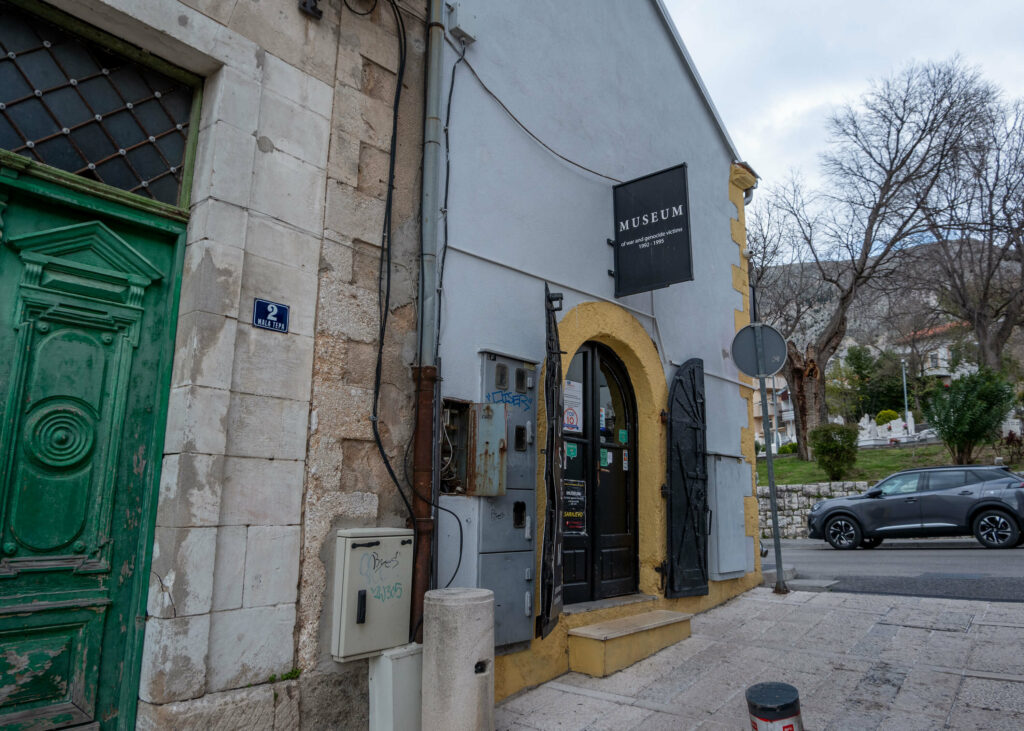 To conclude the day we wandered around the old town streets for an hour, trying to capture the best view of the old bridge. It was destroyed during the Bosnian War but fortunately it has now been rebuilt and a memorial plaque and museum have been erected to mark its significant history. The old town is extremely vibrant, with its Ottoman architecture and colourful shops and restaurants. It is a lively place to visit, full of so much culture!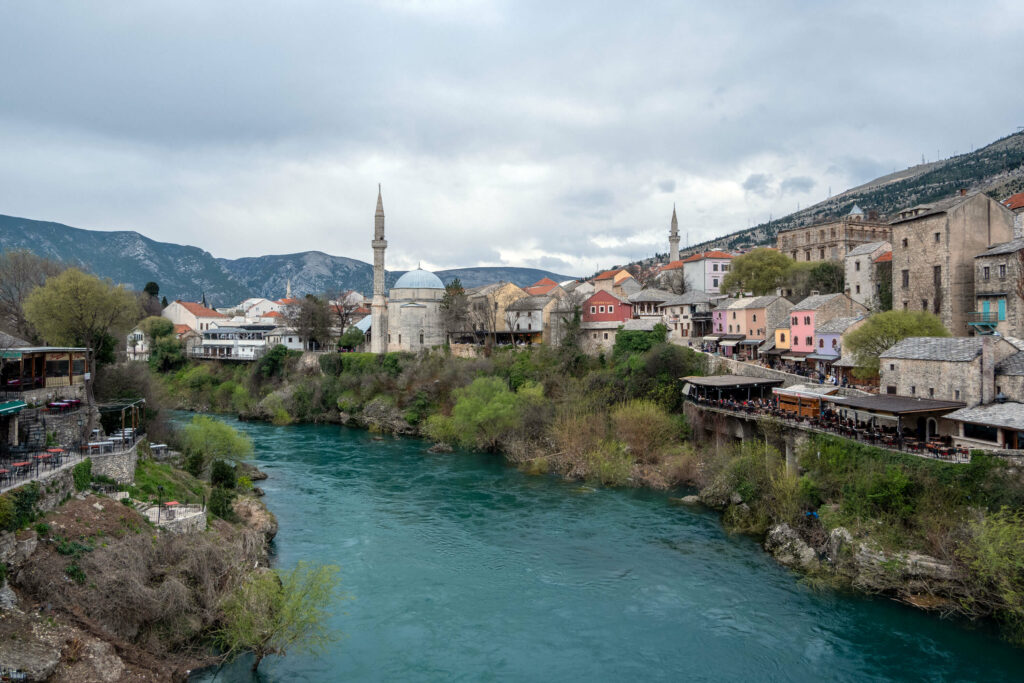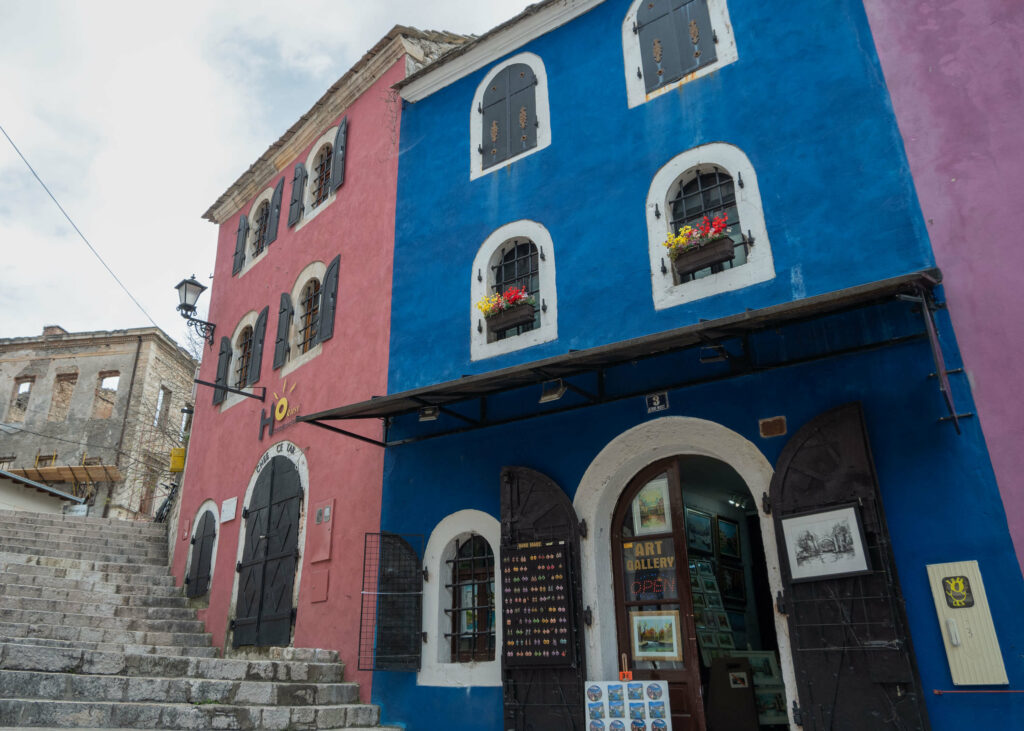 Returning to Dubrovnik
Tired from a busy day off travelling, we enjoyed a relaxing journey back to Dubrovnik. We drove through Bosnia's rural countryside and then Croatia's winding coastal roads once we were over the border. When we reached the Dubrovnik city limits the sun was setting and it was a wonderful end to a fascinating day in Bosnia and Herzegovina.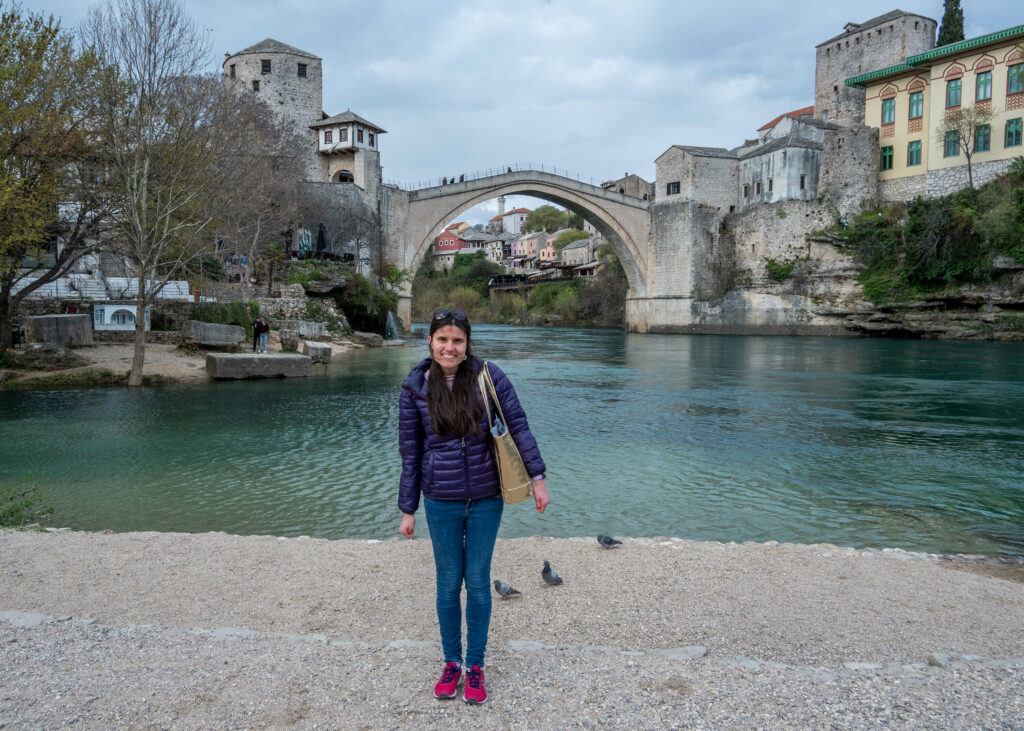 Was the trip worth the money?
Absolutely! We paid €53 per person for the tour (including the €10 fee for the waterfalls) and were taken to four places in southern Bosnia and Herzegovina. The tour company had also clearly planned ahead and arranged some experiences for us, so we didn't ever struggle finding refreshment stops, toilets and things to do. Our tour guide Dina was a beacon of knowledge and we thoroughly enjoyed her commentary throughout the day. If you're not keen to drive yourself between Dubrovnik and Mostar, I definitely recommend taking a look at the tours available on Viator or Get Your Guide. The Bosnia tours are extremely good value!
Thanks for reading my blog today.
Love Kat xxxx