One of the latest trends at Walt Disney World is to visit 4 theme parks in one day. Given the size of Walt Disney World (40 miles across), it is not a simple challenge and it requires lots of planning to ensure that you make it to each of the Disney Parks before closing. In March 2019 we decided to take on the "4 park challenge" on our penultimate day in Florida and although it was an insanely busy day, we had lots of fun and were thrilled to bits that we managed to complete the challenge. From the itinerary to the attractions visited and the snacks to the characters met, here is my experience of the Walt Disney World 4 park challenge.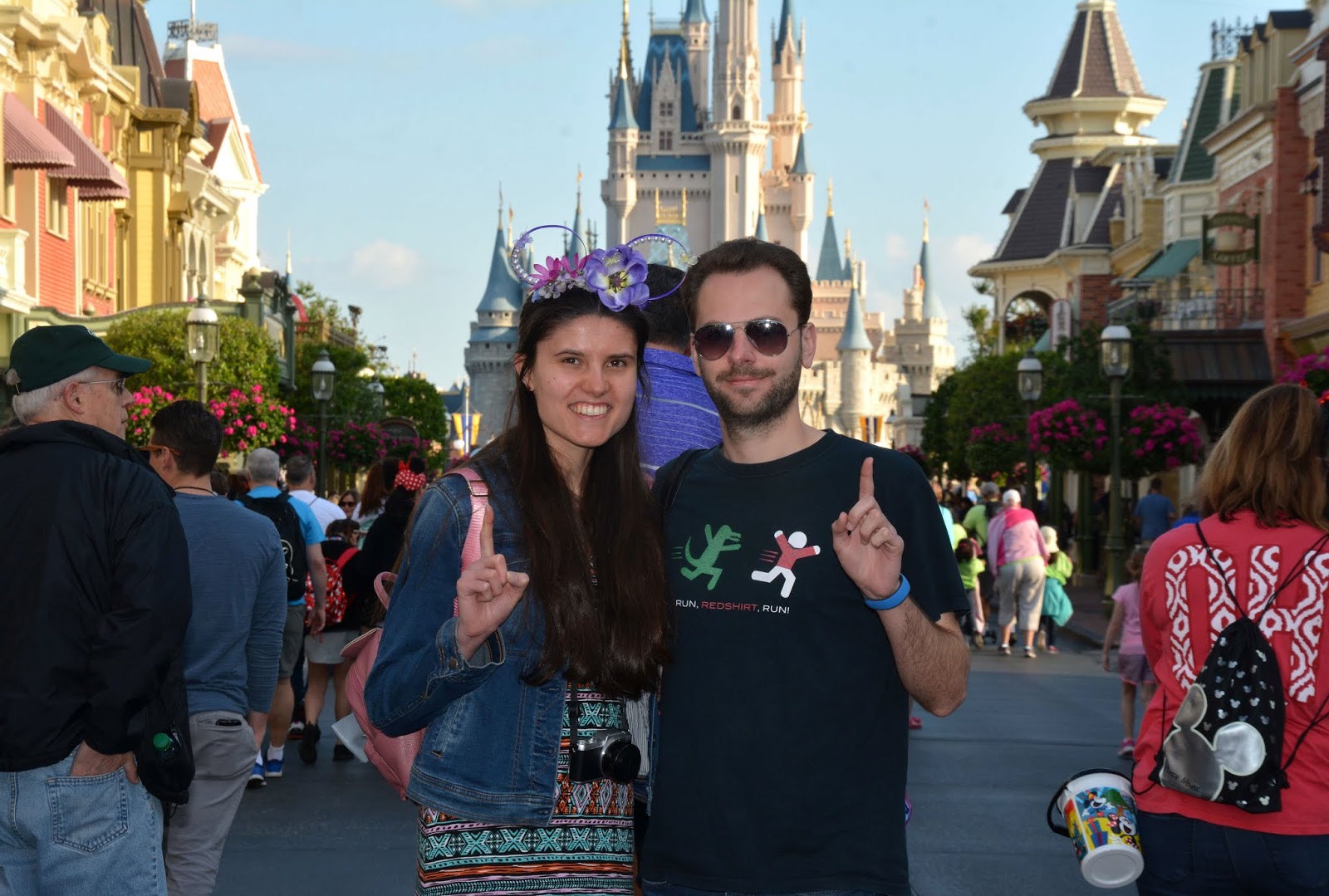 Itinerary and transport
1. Magic Kingdom
2. Epcot
3. Hollywood Studios
4. Animal Kingdom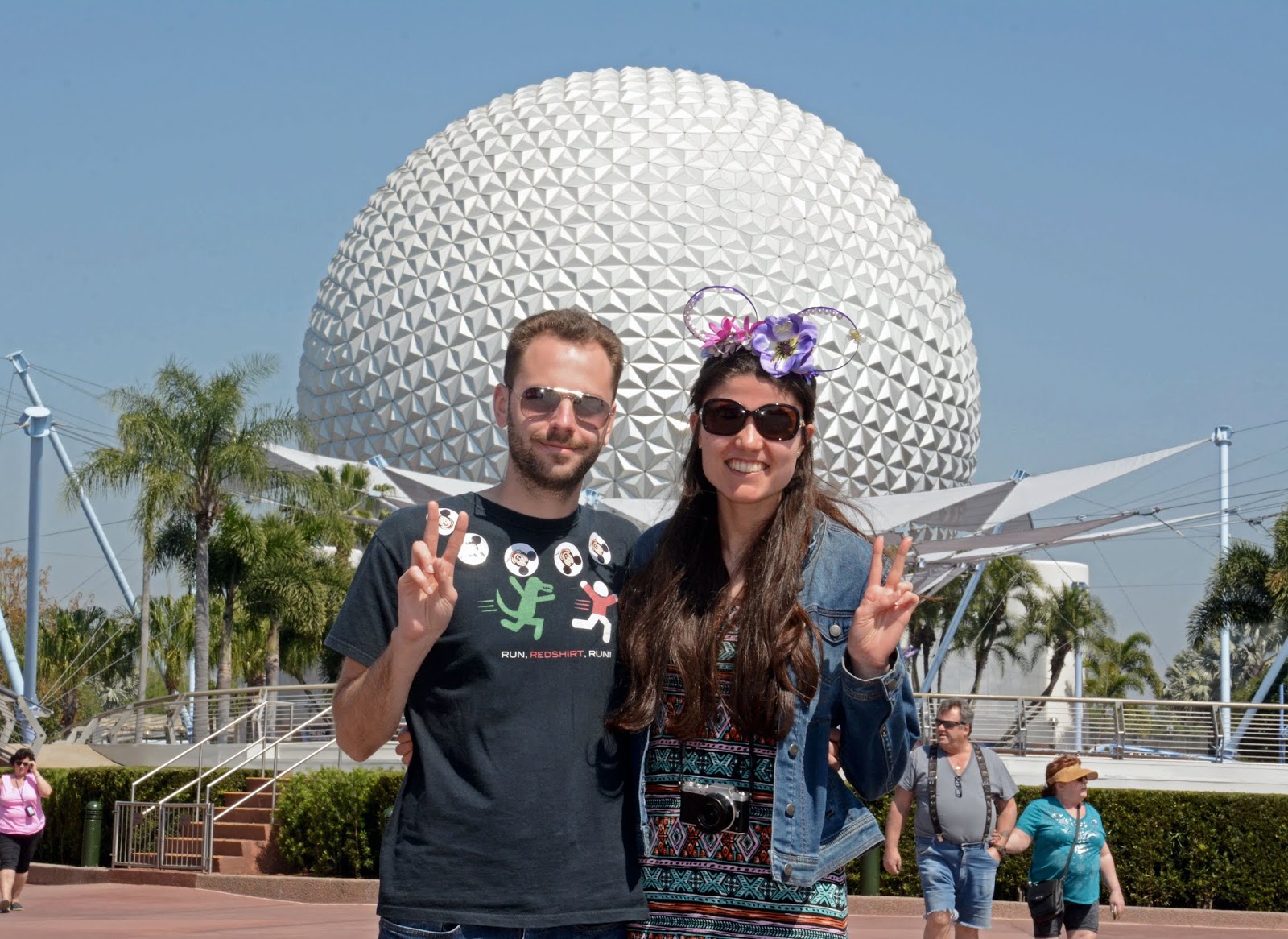 We started at Magic Kingdom, which was the furthest park from our hotel. From the Magic Kingdom we took the monorail to the Transportation and Ticket Centre, before swapping onto the Epcot line so that we could get to our second park of the day. Once we were finished at Epcot, we exited the park via the International Gateway (the World Showcase entrance to the park) and took a boat across to Hollywood Studios. The only transportation option from Hollywood Studios to Animal Kingdom was by bus so we took that over to our final park of the day. Animal Kingdom was the closest park to our resort so we only had a short journey back after the challenge and we were back by 7pm. This itinerary worked well for us as we completed most of the distance in the morning and were able to end up back near our hotel in the evening.
Attractions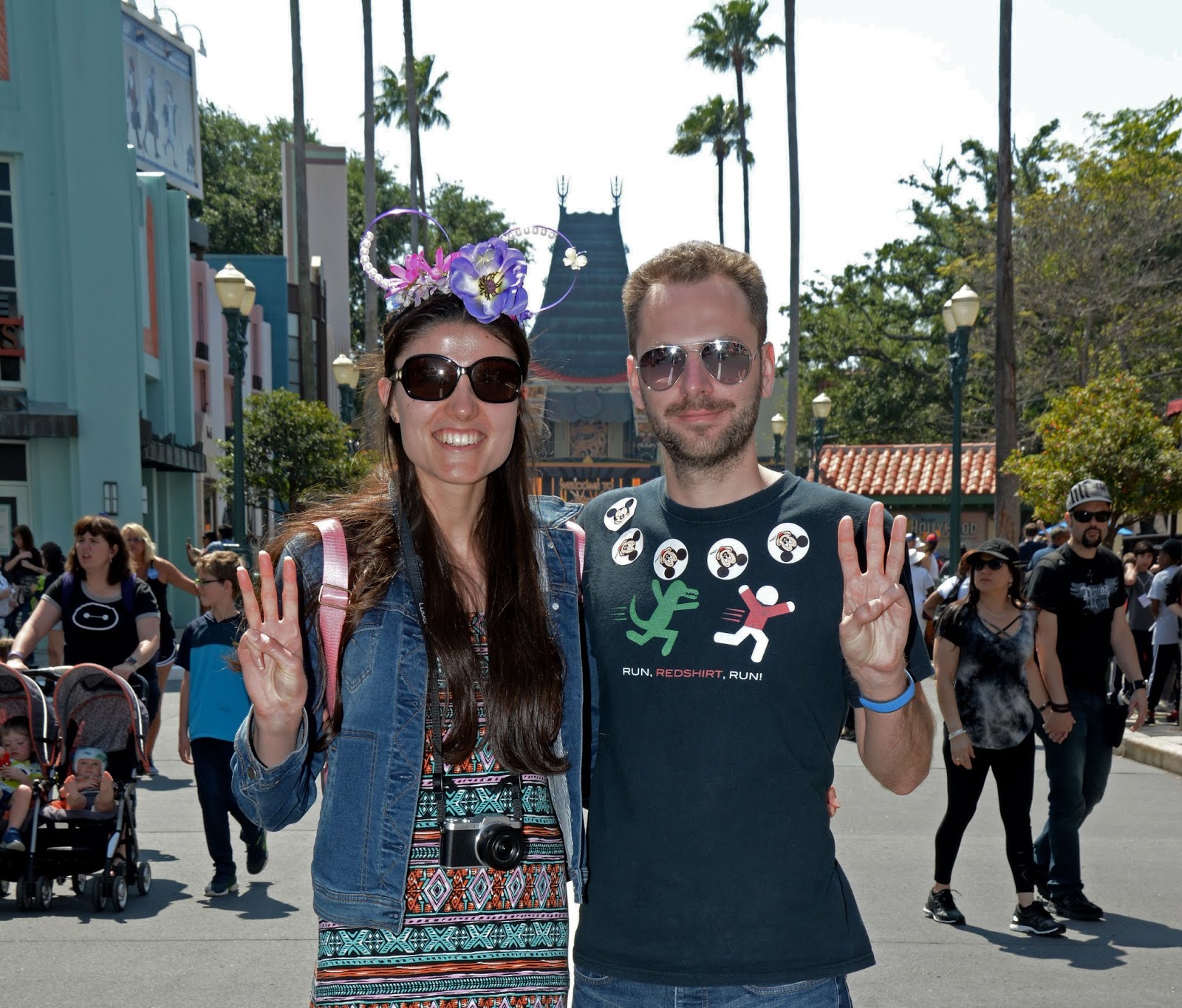 The attraction we went on at Magic Kingdom was Pirates of the Caribbean: a Disney World classic. As it was our first park of the day, there was very little queue and we were able to get on the ride very quickly. At Epcot we didn't have many options as it was lunchtime when we arrived there, but we managed to get on the Three Caballeros boat ride which is located on the World Showcase. When we reached Hollywood Studios we decided to go and watch a show: "Muppet Vision 3D", which always has next to no wait. It's been running for a long time and the much bigger attractions take precedent over this show now. Our final attraction of the challenge was the interactive "It's tough to be a bug" show at Animal Kingdom. We joined a showing at 5pm before having dinner at the park.
Characters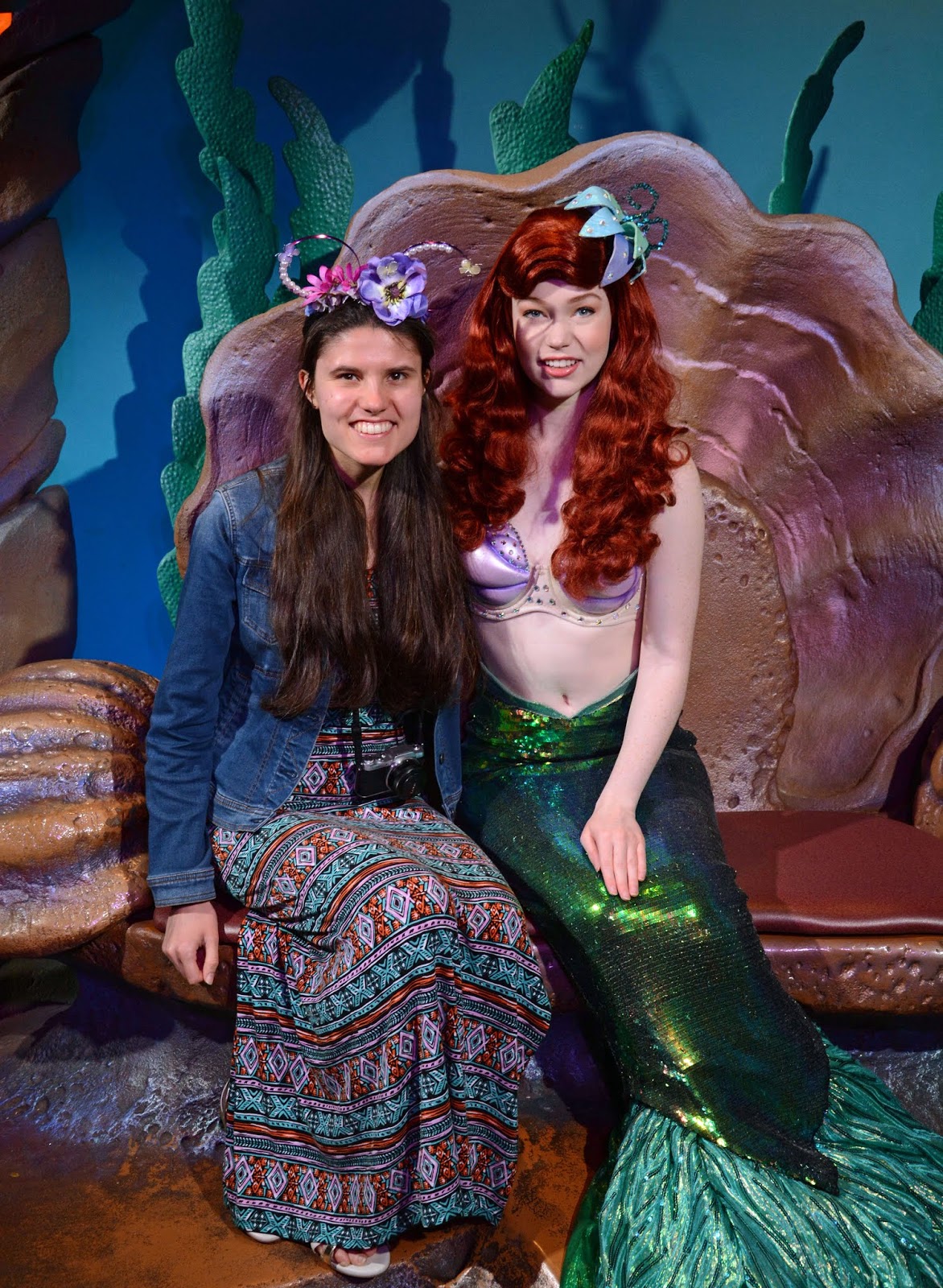 We weren't planning to meet any characters on challenge day, but we ended up meeting two at Magic Kingdom (Ariel and Alice), two at Epcot (Joy and Sadness) and one at Hollywood Studios (BB-8). It was a warm day and running around the parks was quite tiring, so it was nice to relax and wait for characters in the shade.
Snacks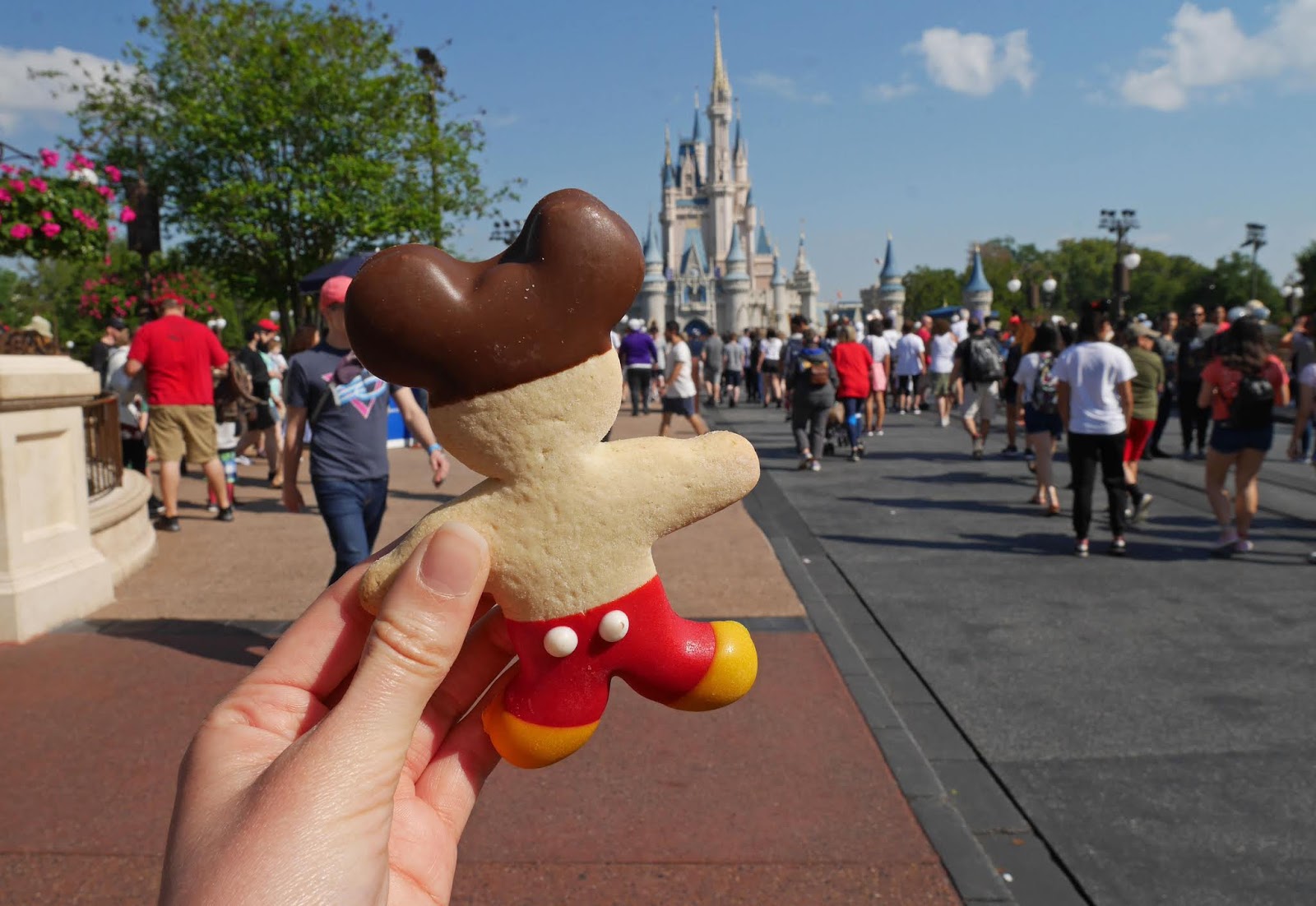 When researching the 4 park challenge online, I learnt that having a snack in each park was an essential part of the challenge. Aside from Animal Kingdom where we ate a full meal, we enjoyed snacks at each of the parks we visited. I ate a Mickey Mouse cookie at Magic Kingdom, spring rolls for lunch at Epcot and drank frozen Minute Maid lemonade at Hollywood Studios. My dinner at Animal Kingdom was a veggie curry and it was delicious; I'd highly recommend the Yak & Yeti quick service restaurant.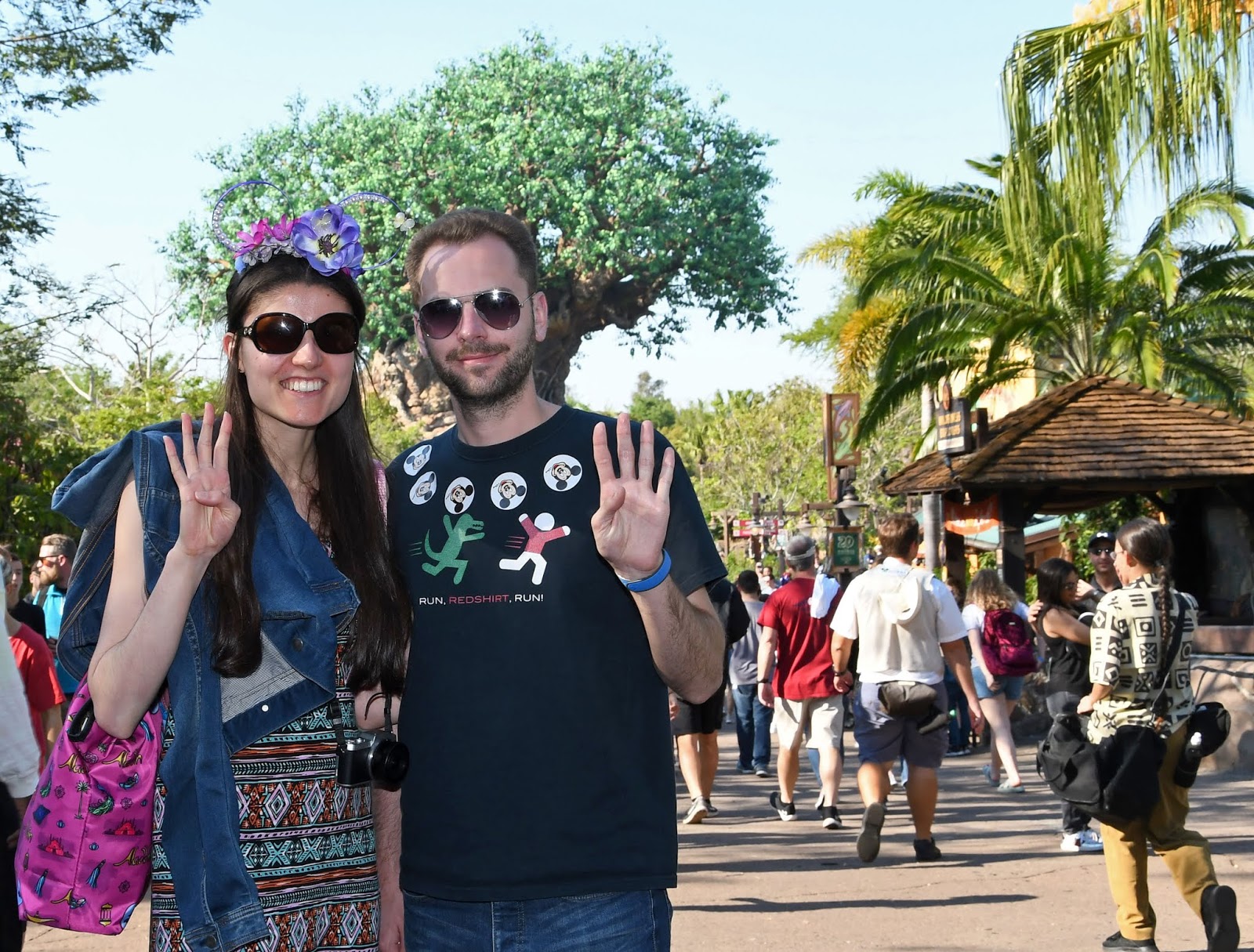 Although the day was busy and tiring, we had a blast completing the 4 park challenge. It's definitely something you should try completing if it's not your first time in Florida.
Which of the 4 parks are your favourite?
Thanks for reading my blog today.
Love Kat xxxx