In July I ended up going to Cambridge twice. The first time was with Kirsten during my week off and the second time was for a friend's Hen Party. On both occasions I ended up going punting, which is one of the most popular tourist activities in the city. You can either 'self-punt' and go out on the River Cam on your own, or you can have a tour guide who will steer the boat for you. The first option is the cheapest one, but then self punting isn't such a relaxing experience. The guided tours are more formal, but then you don't have to actually put the leg work in yourselves. Both experiences were entirely different and in today's post I'm going to talk about why punting should be top of your to-do list when you visit Cambridge.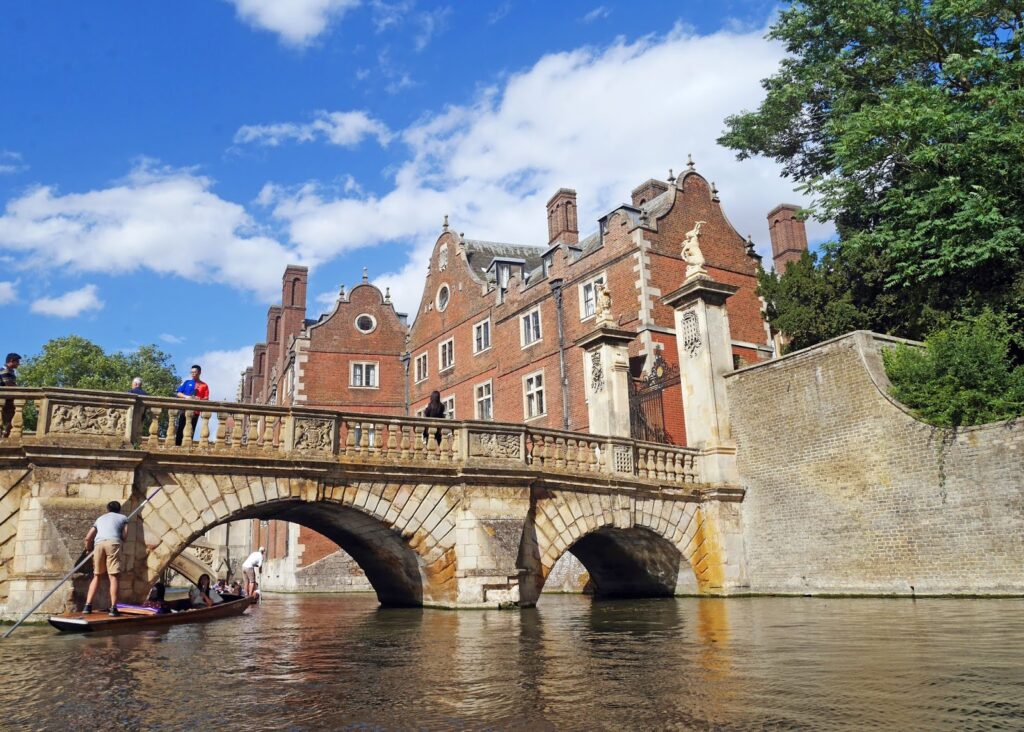 It's the perfect activity for groups.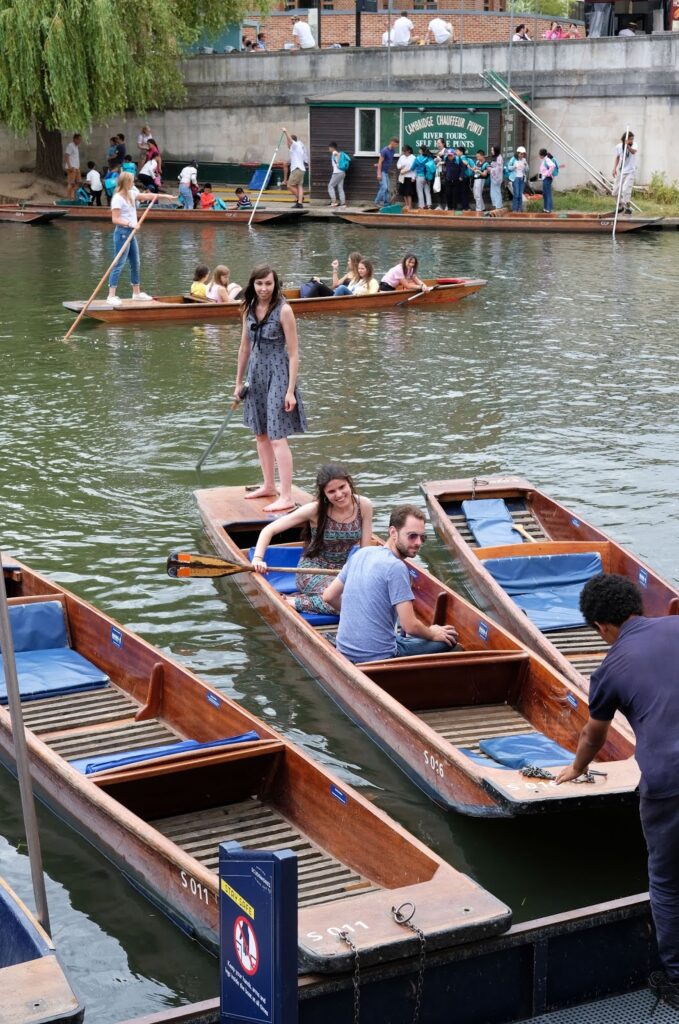 Self-punt boats take up to 6 people and guided boats can take 10. Given that you pay a fee for the boat, it's a more affordable tourist activity for groups. It's also a lot of fun when you're on a boat with friends as you can all take turns punting and steering the boat.
You get a fantastic view of the University colleges.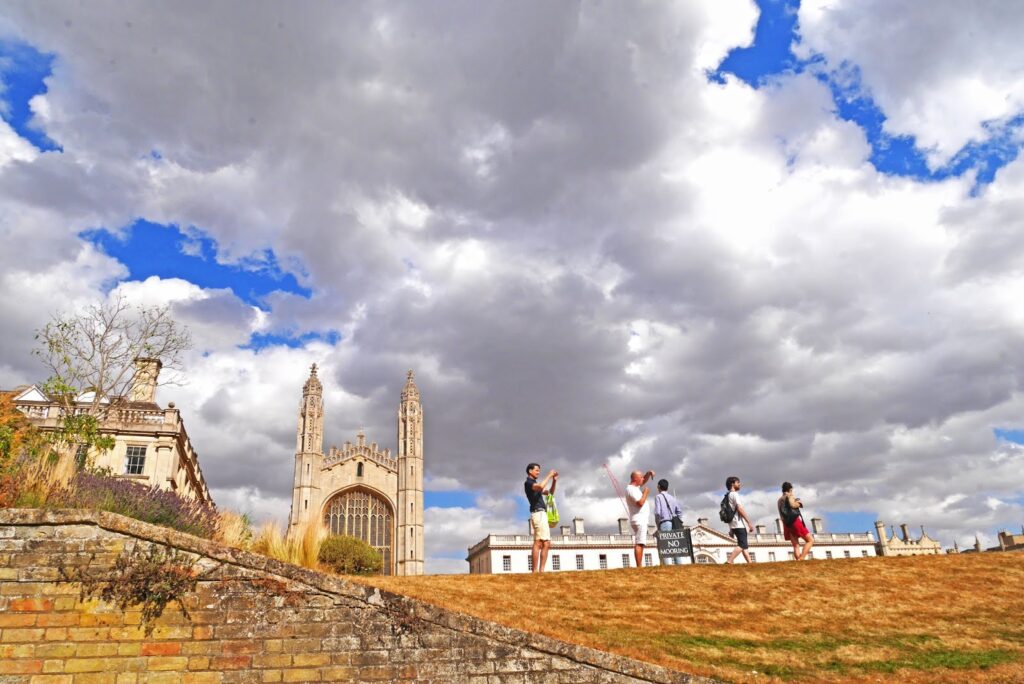 There are two routes that you can take when you're punting and the most popular route is the University Colleges one. You get to travel past many of the Colleges which overlook the River Cam, including the majestic Kings. The view of the Colleges is spectacular and it's one of the reasons why I always say yes to going punting when I'm in Cambridge. The river is such a great place to take University photos from, as you get a much greater sense of the scale of the Colleges from the water.
It's a totally unique way to see the city.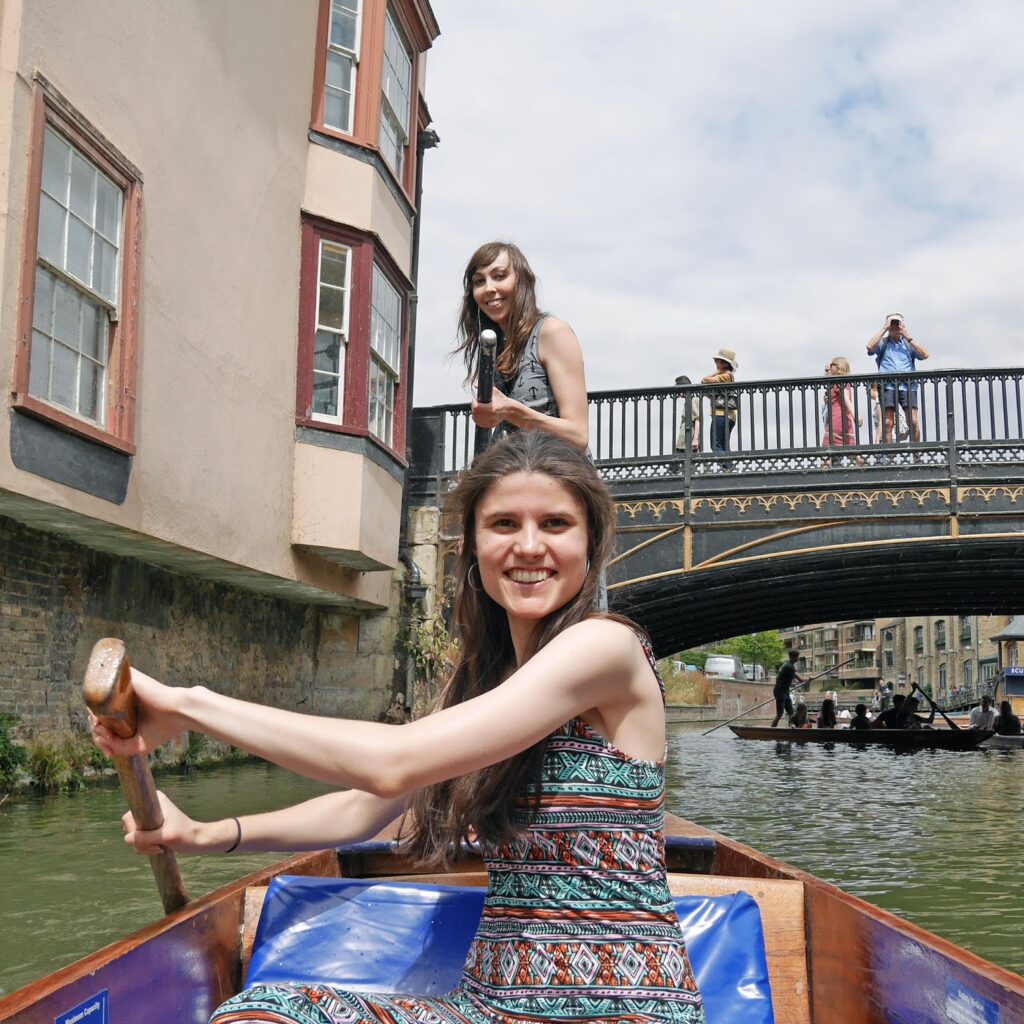 Normally when you're sightseeing you can either walk around a city, take a tour bus or travel by tram. Punting boats are much more exciting than this as you can enjoy a fun activity at the same time as touring the city.
Cambridge is such a great place to visit and punting is something that you should definitely consider doing whilst you're in the city. If you're going with a big group I definitely recommend booking a time slot, but it's not necessary to do this if you're prepared to self-punt as smaller groups.
Have you ever been to Cambridge? What are your favourite things to do in the city?
Thanks for reading my blog today.
Love Kat xxxx