In mid-October I went to a pumpkin patch for the first time just outside of Ashford. We stopped by 'Pick Your Own Pumpkin' at Sevington: a local Kent patch which donates a proportion of the pumpkin sales to charity. We headed over to the patch on a Saturday afternoon after spending a couple of hours at the nearby Ashford Designer Outlet.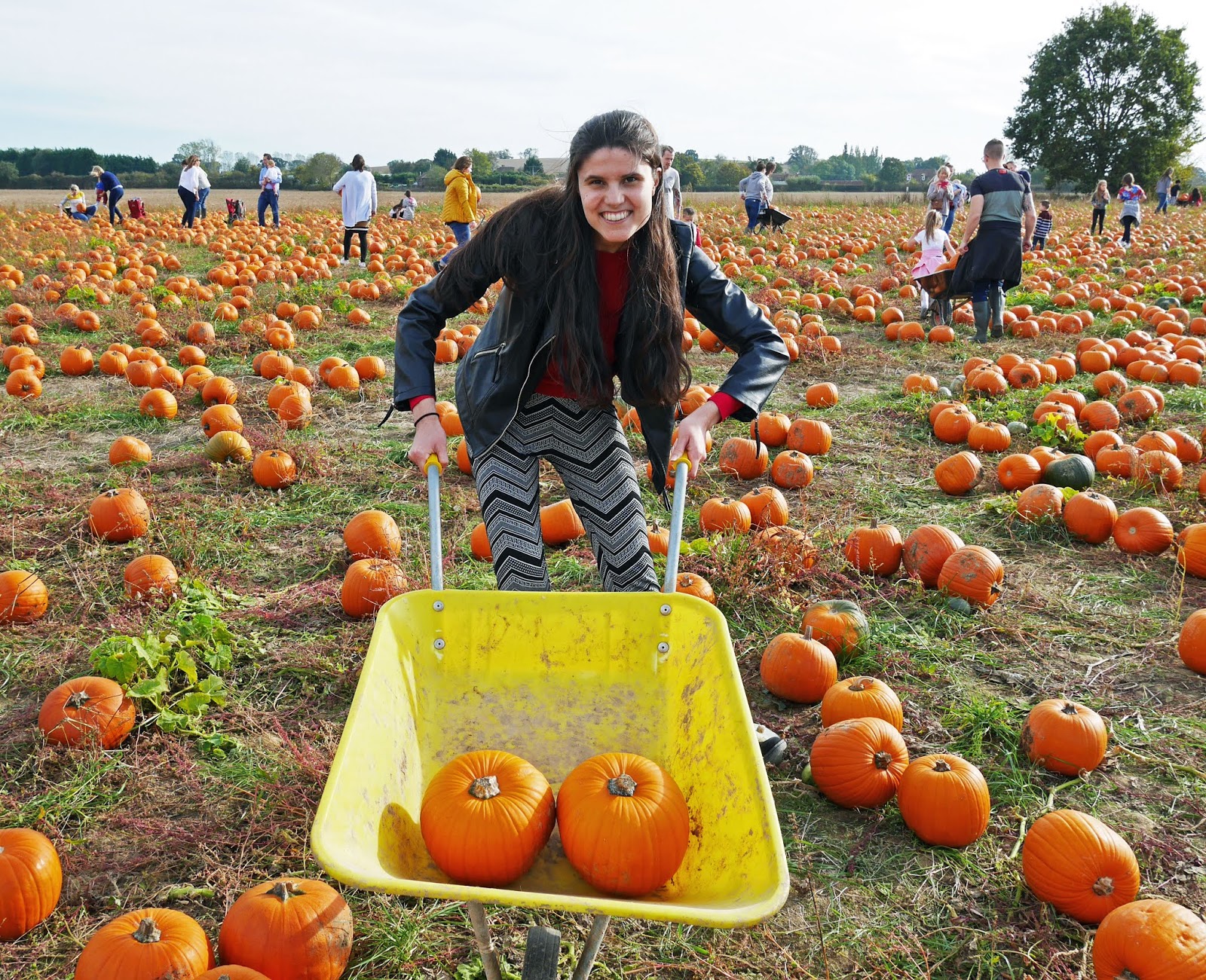 The patch was easy to find as it was signposted off the motorway and we followed a little country lane down to a field where there were lots of cars parked and families with wheel barrows. We headed over to the entrance and picked up our very own wheelbarrow. There were two patches of pumpkins with a few rows of sunflowers in between them. The closest patch was full of lots of little white and orange pumpkins. They were so cute and I reckon they'd have looked lovely grouped together as part of Halloween decorations.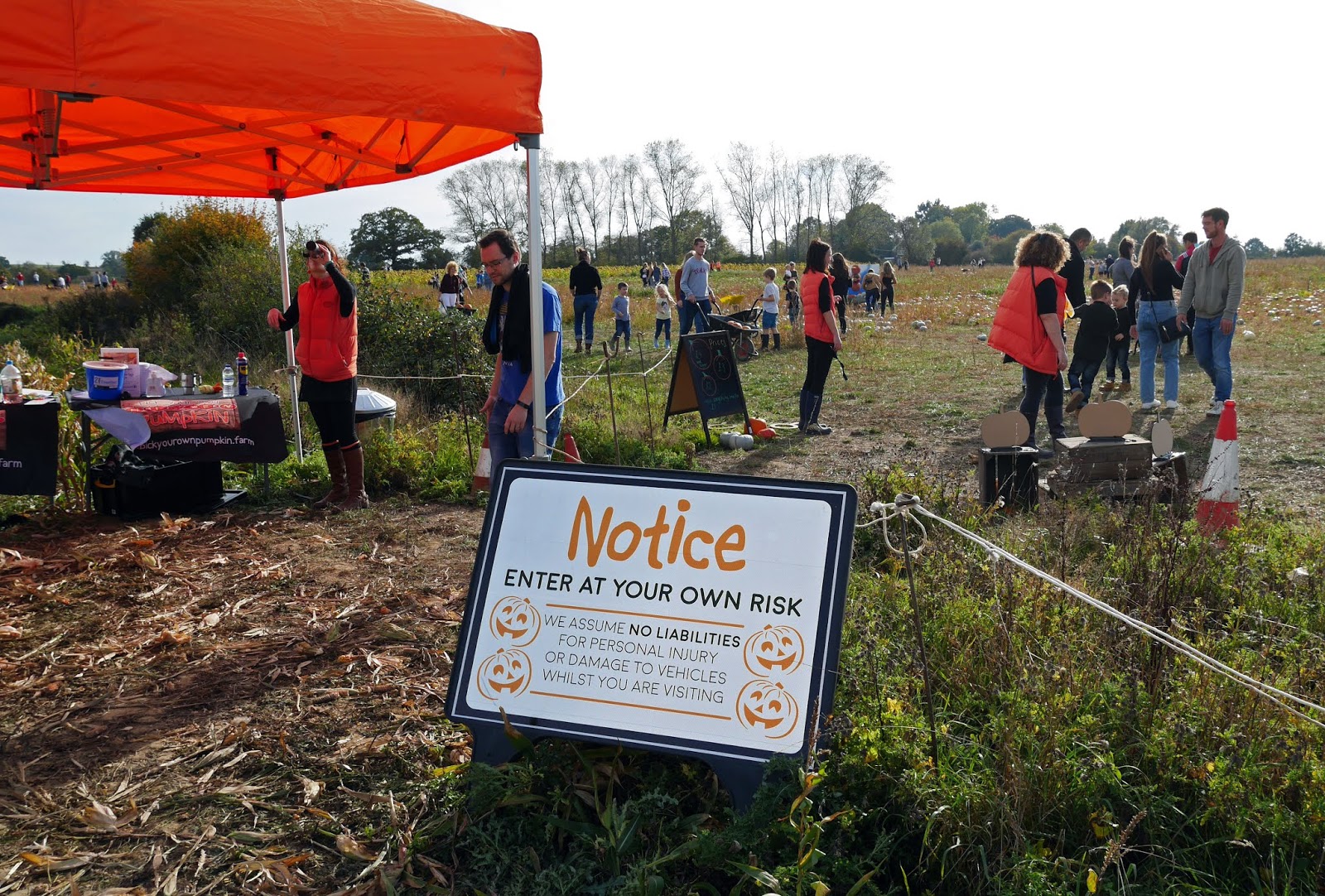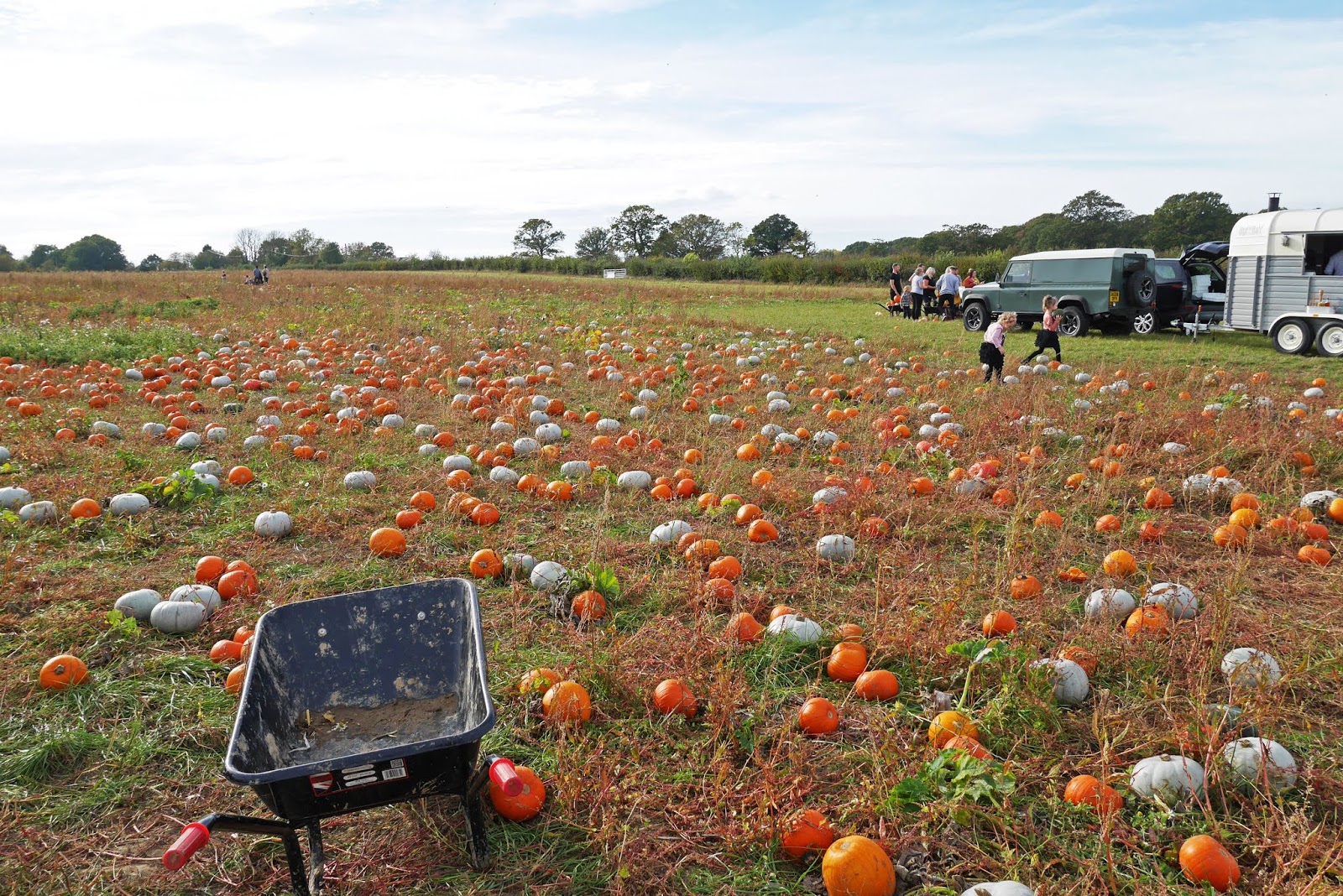 The last patch was where you could find all of the full size pumpkins. We picked our two pumpkins up from this section, after lots of looking around and picking pumpkins up and putting them down again. We placed them into our wheelbarrow and then took some photos as you can't find a more Halloween-themed activity than a trip to a pumpkin patch.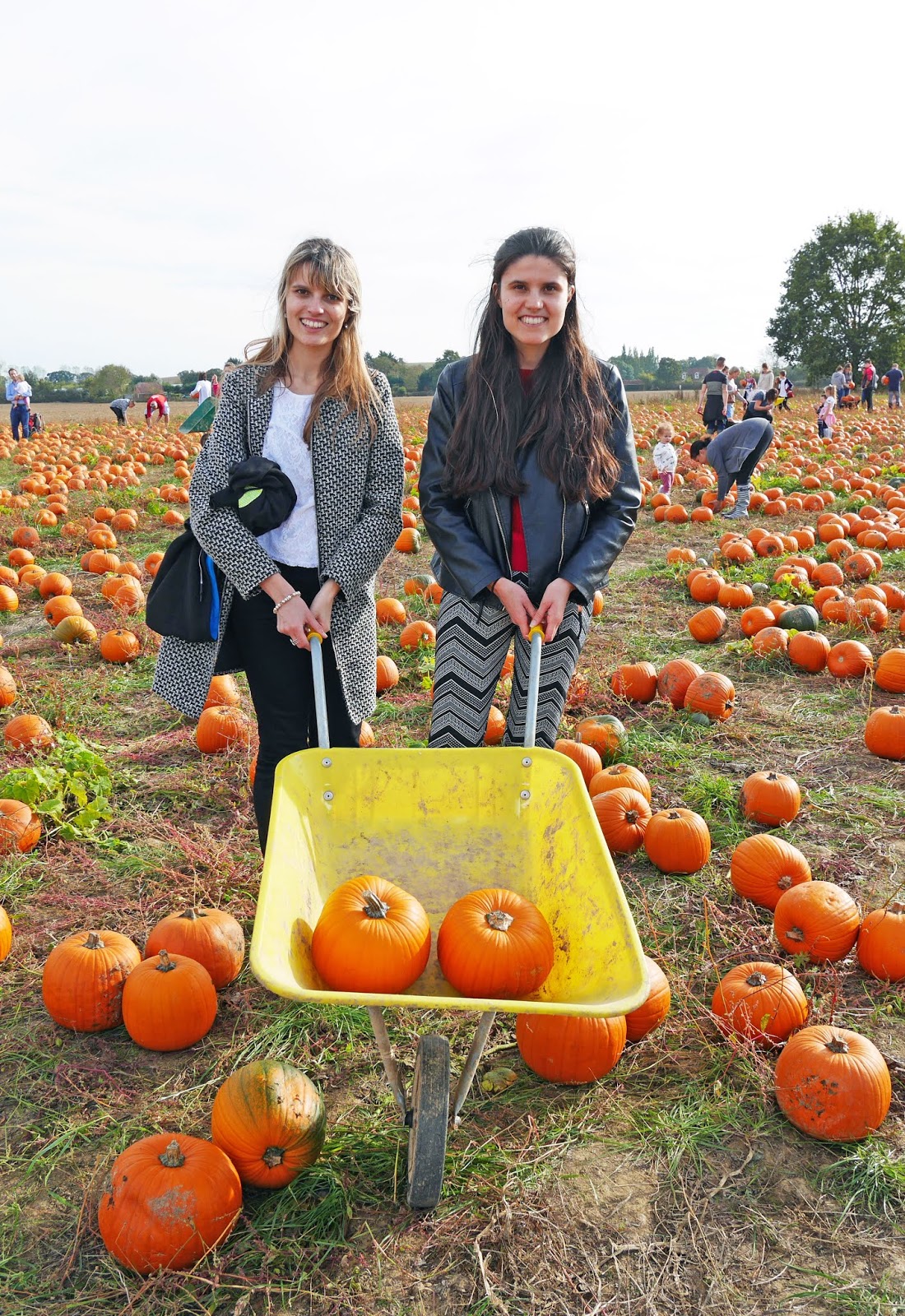 Once we'd got lots of pumpkin selfies we headed to the entrance to pay for our pumpkins. Our two pumpkins came to £6, which was very reasonable as pumpkin patches are essentially now an Autumnal tourist attraction. It was also lovely to think that some of the money we paid would go to charity.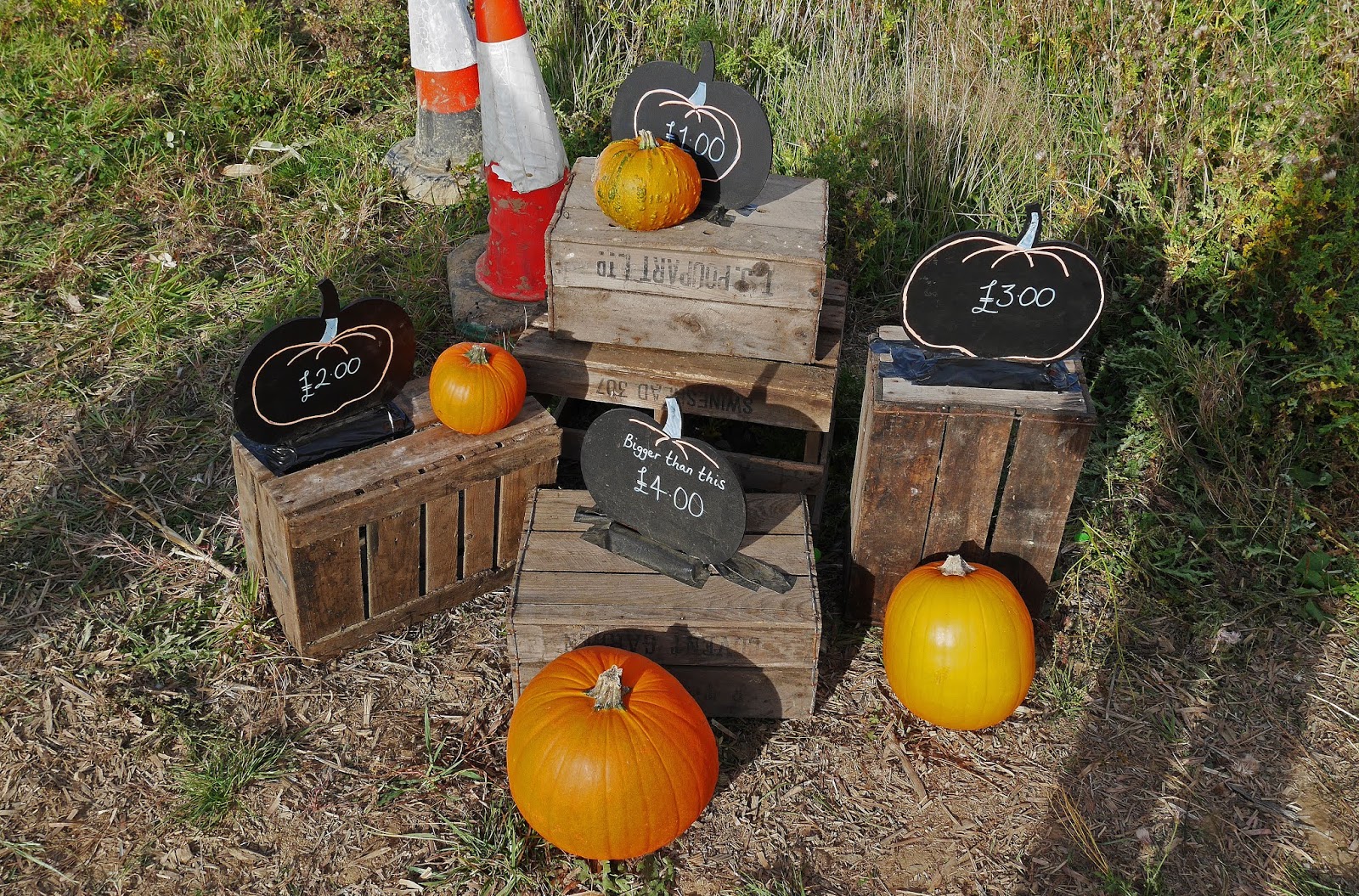 We had a fantastic time at the Pick Your Own Pumpkin plot in Sevington, Ashford. I cannot recommend the Halloween-themed activity enough if you're looking for things to do this October.
Thanks for reading my blog today.
Love Kat xxxx