For Christmas I was fortunate enough to receive an alpaca trek experience from my boyfriend Stuart. He found the experience on Groupon and the voucher permitted us both to walk with alpacas for 90 minutes in the beautiful East Kent countryside. The tour group offering the voucher was 'Woodland View Alpacas' and they are a local group of farmers operating at Quex Park in Birchington: a beautiful country park between Canterbury and Margate. I rang one of the staff members at Woodland View shortly after Christmas to arrange a time for us to redeem the voucher and much to my delight he managed to pencil us in for early February. Consequently on Saturday 9th February at midday we set out for Birchington and an exciting afternoon of walking alpacas.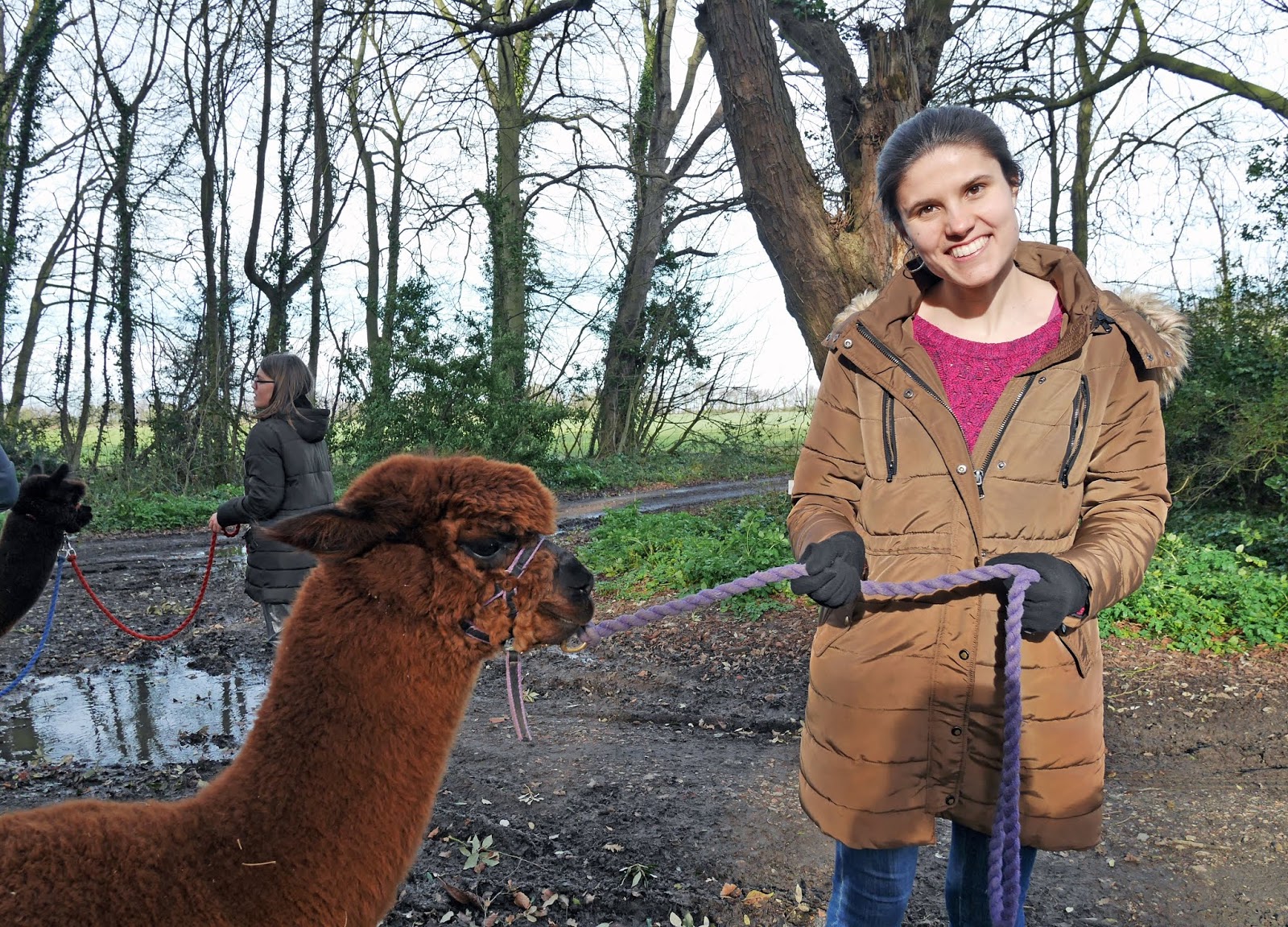 Arriving at Quex Park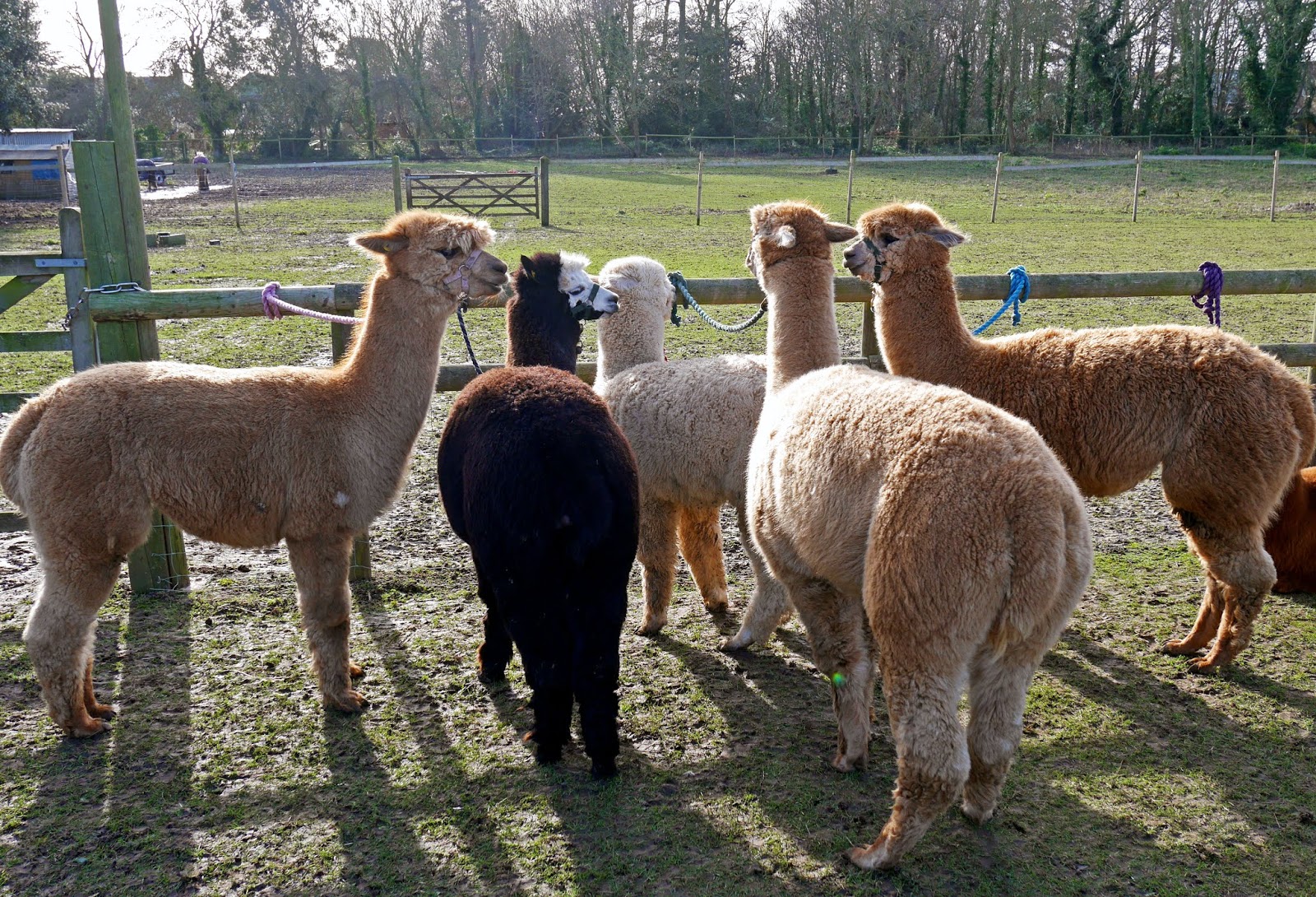 Quex Park is quite a big estate and Laurie (the guy I spoke to on the phone) had sent me directions to the meeting point in advance. We parked at the Jungle Jim's car park at the end of the estate, before heading over to the small hut-like building adjacent to the car park. The building was clearly marked with an alpaca sign outside and when we walked inside Laurie greeted us and asked us to take a seat. After a short wait and safety tutorial it was time to head outside and pair up with our alpacas.
Meeting my alpaca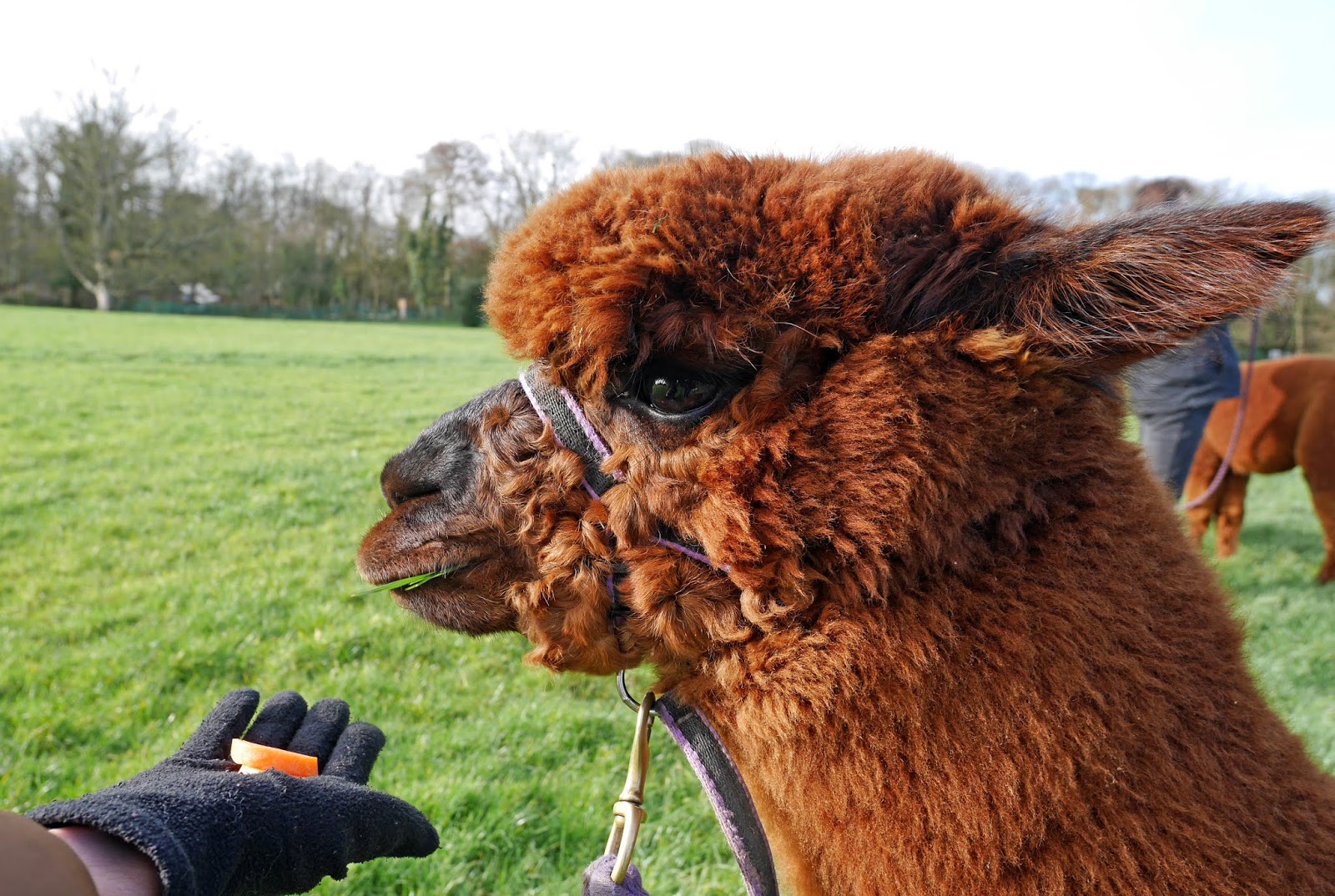 My alpaca was called Alvin and he was small but energetic. Alvin kept making groaning noises when we started walking, which made everyone laugh. After a few minutes of jumpiness and trying to keep up with him, I felt comfortable to start trekking with him. We explored the Quex Park fields and woodland areas, letting our alpacas chew on all of the grass and vegetation that they could dream of. Alpacas are pack animals and they like to stick together so it was great to see them wander off for grass and then immediately retreat back to the herd and familiar territory. We walked in a loop around the estate for over 90 minutes in the end arriving back at Jungle Jim's just before 3pm.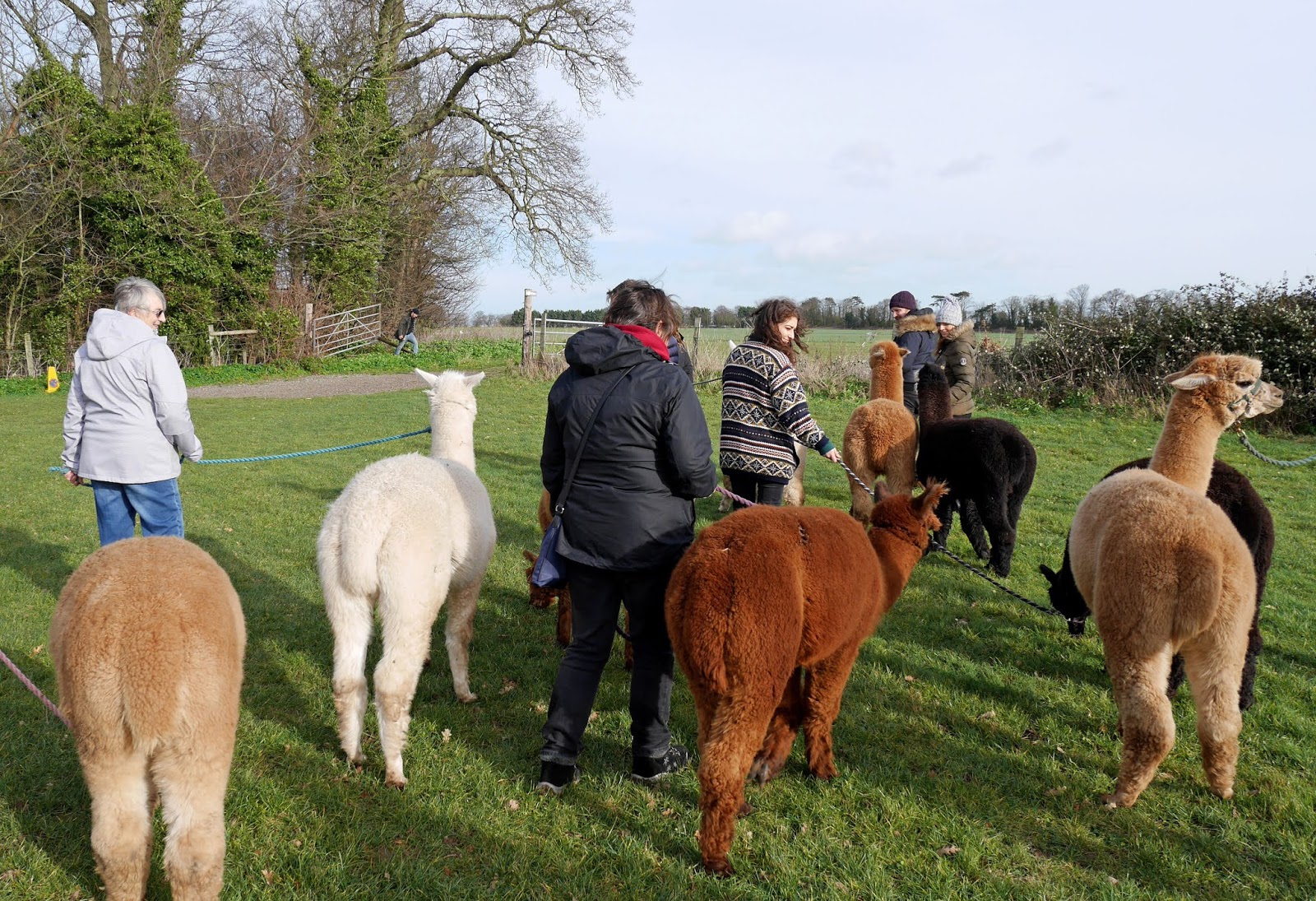 Returning the alpacas
When we'd finished the trek one of the farmers showed us the rest of the alpacas at Quex Park. There was a baby and some pregnant females that they couldn't take out on the trek, who were all very cute. Alpacas really are adorable animals! On the way out we were able to purchase affordable alpaca-themed souvenirs, so I bought an alpaca pin to go on my pin board at home.
I had such a lovely time trekking with Woodland View Alpacas. Quex Park is a beautiful area to walk around and I'd definitely like to revisit in the future and take another alpaca out for a walk. What a fabulous Christmas present, only a stones throw from Canterbury.
Thanks for reading my blog today.
Love Kat xxxx