In early September, we travelled to Turkey for the first time and spent 4 days in Istanbul. Known as "where East meets West", Istanbul spans the banks of the Bosphorus Strait and is the largest city in Turkey (home to 15 million people). We went to Istanbul as a group of 4 (Stuart, my parents and I) and it was the most amazing week, navigating the only city in the world that sprawls across two continents. Fortunately it wasn't my Dad's first trip to Istanbul so he acted as our tour guide for the week, showing us the sights that make the city such a favourite to so many people. I learnt so much about Istanbul whilst we were away on this Monday – Friday trip and the first thing I wanted to do when I got home was start sharing this knowledge on my blog and social media. Alas, here I am ready to share my top tips for this exciting, lively city in an "ultimate guide to Istanbul".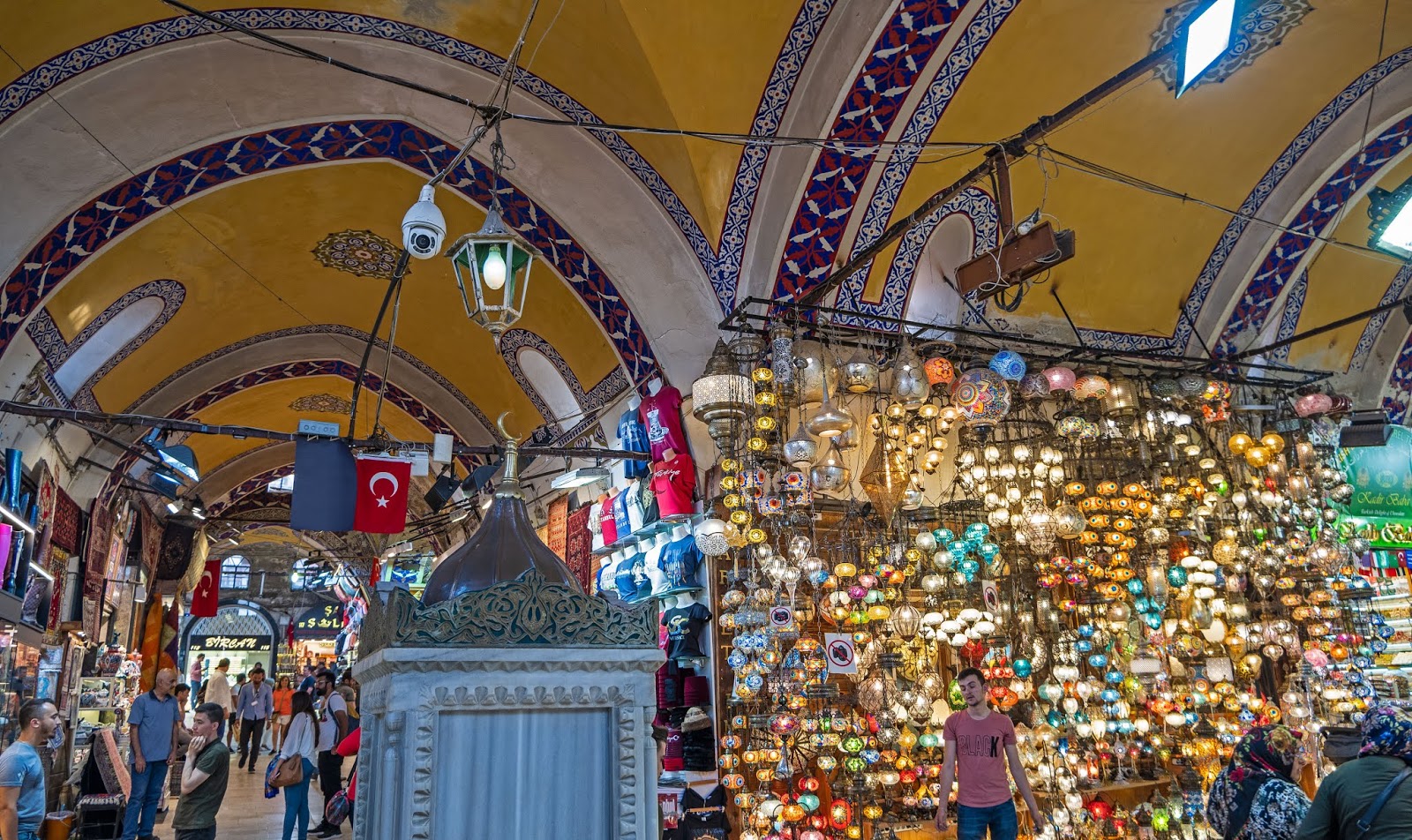 Hotels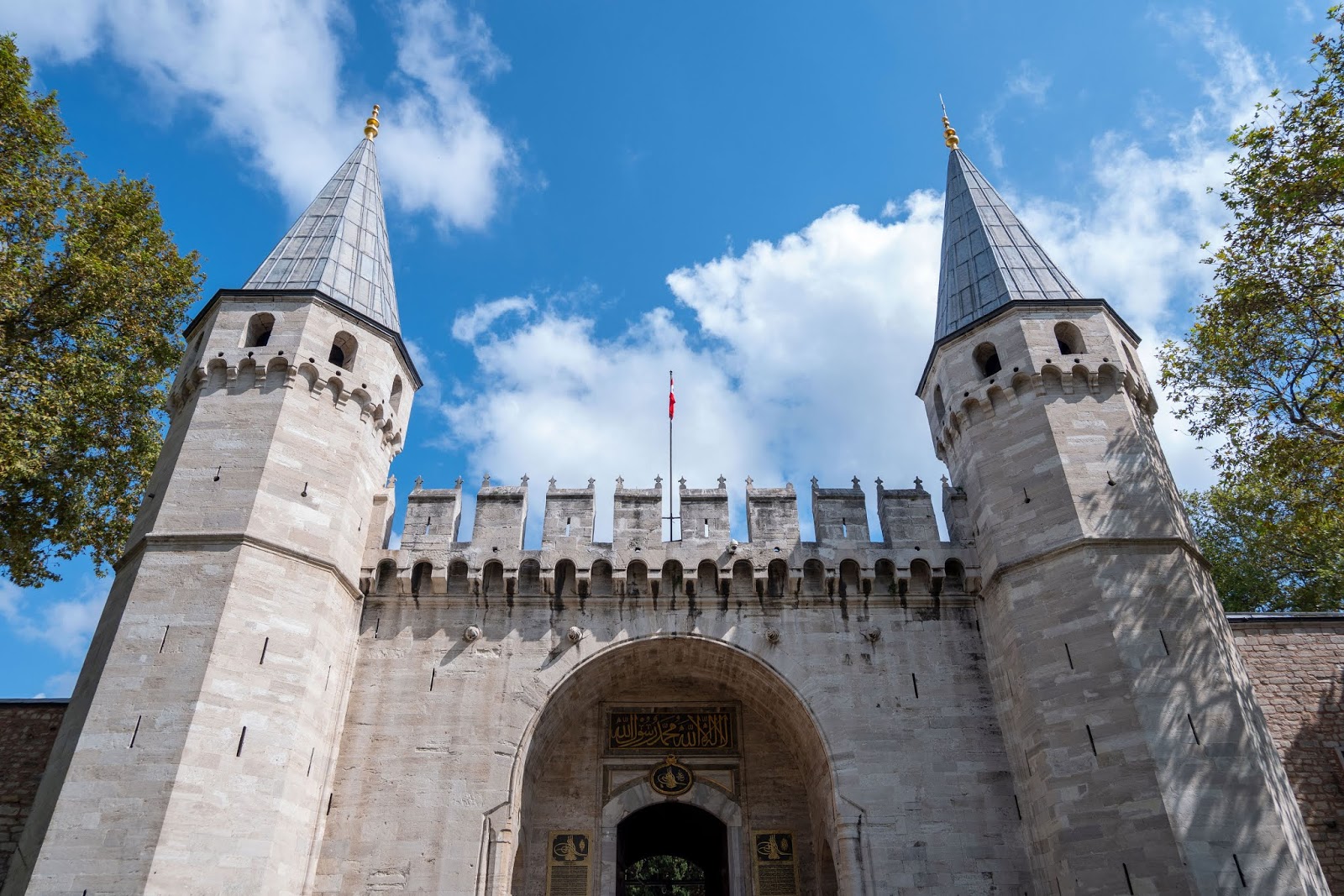 The Sultanahmet district, often referred to as Istanbul's "Old Town", is full of beautiful hotels that won't make much of a dent in your budget. This particular district is home to the Grand Bazaar, Blue Mosque and Hagia Sophia Museum to name a few, so you'll never be short of things to do locally if you stay in this part of Istanbul. We stayed at the Golden Royal Hotel in the heart of Sultanahmet and at only £56 a night including breakfast, we were able to afford 4-star luxury on a budget. I can't recommend this area enough, if you are looking for places to stay in this giant metropolis.
Attractions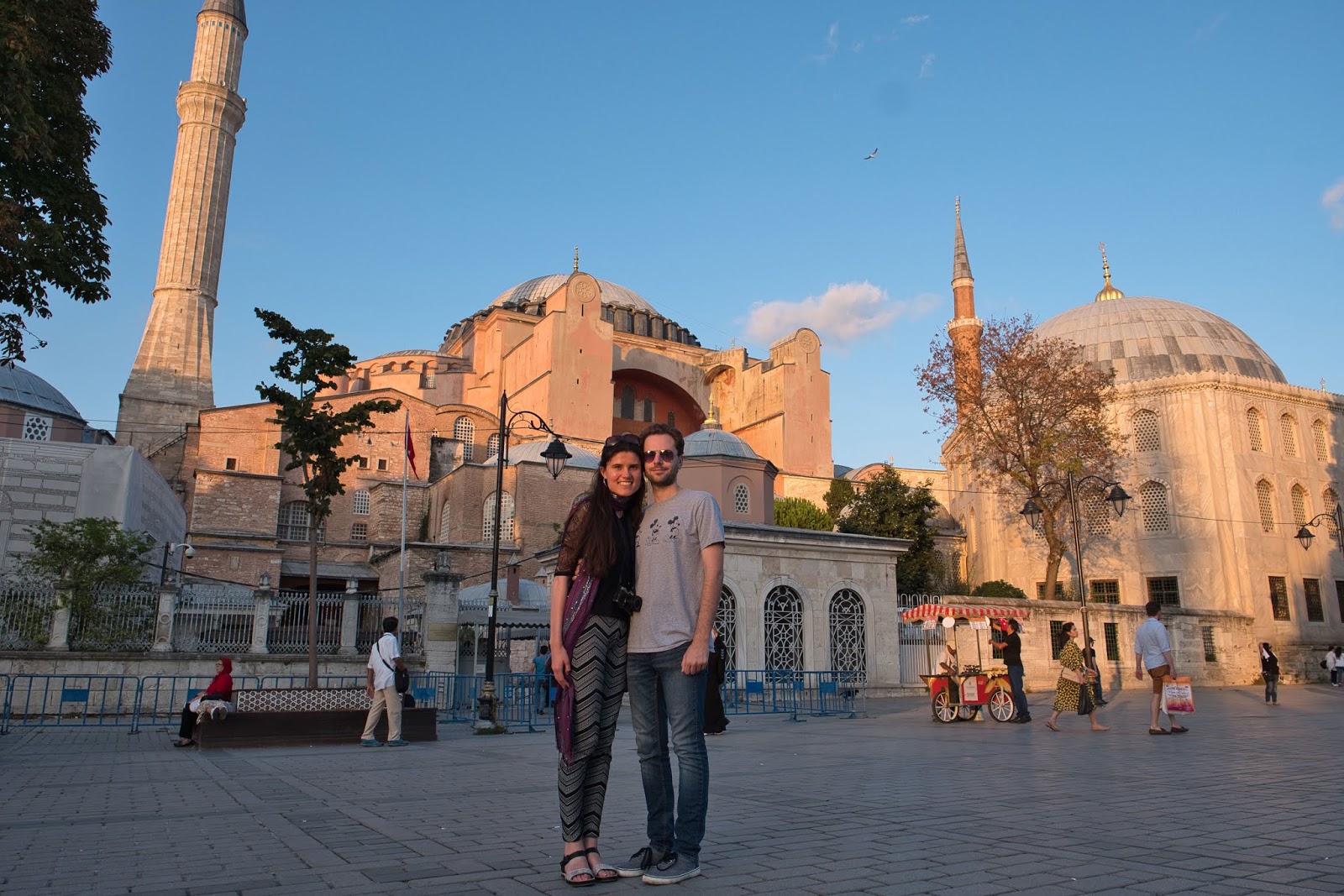 In 4 days we only scratched the surface of Istanbul. In the Old Town alone you have the following sights:
Topkapi Palace
The Hagia Sophia Museum
Blue Mosque
Basilica Cistern
Hagia Sophia Tombs
Grand Bazaar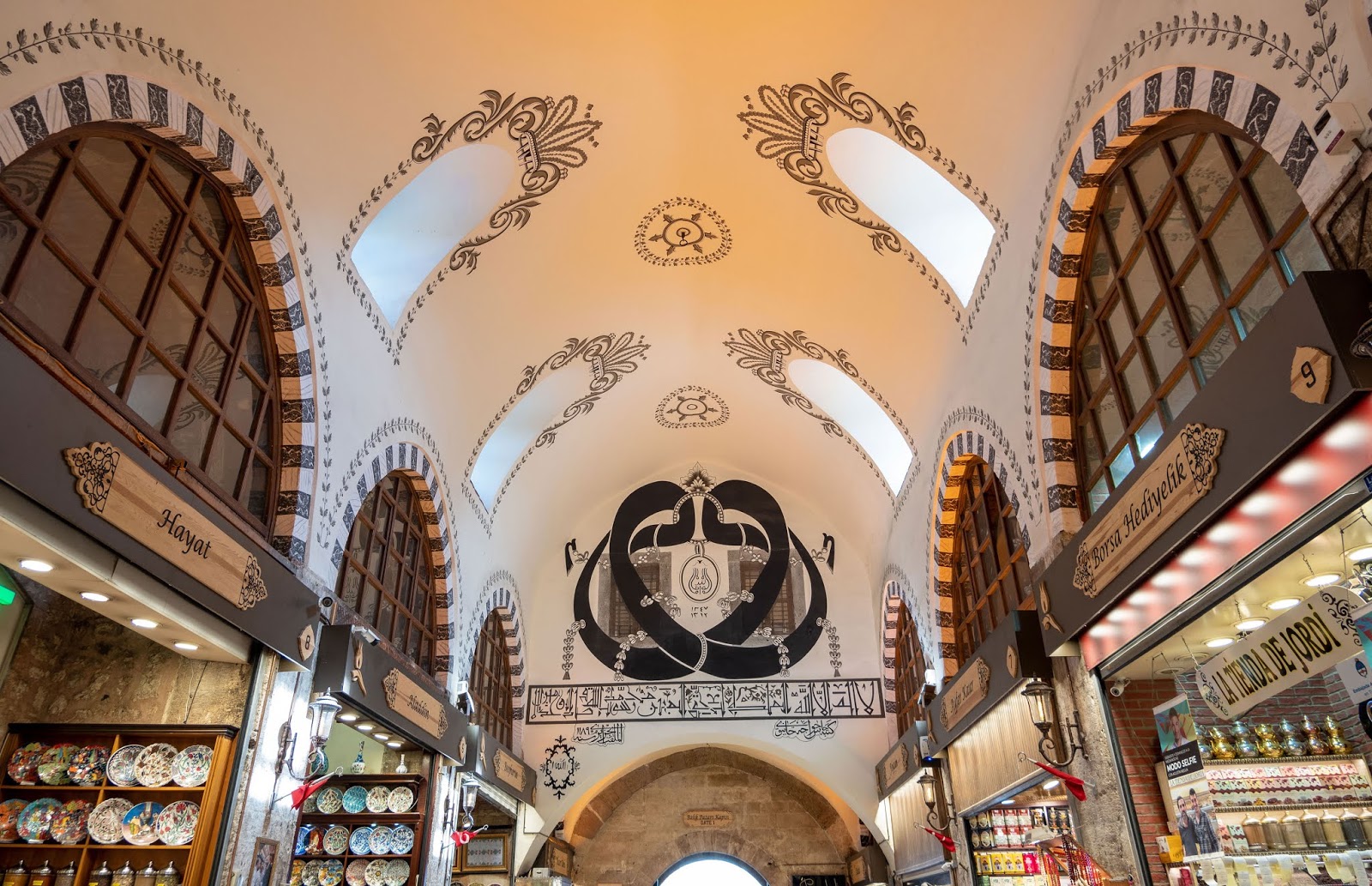 If you walk down the hill to the ferry port area, you'll find the Spice Market and Bosphorus Strait (plus cruises). Continue across the Galata Bridge and you'll find the Galata Tower, which offers incredible views of the city and its memorable skyline. Each of the attractions I've mentioned so far are on the European side of the city, but if you enjoy the novelty of heading to Asia "for the day" you can always take the Metro across to the Asian side of the city and see a lovely residential neighbourhood called Kuzguncuk. I can only compare it to Notting Hill in London with all of the painted houses.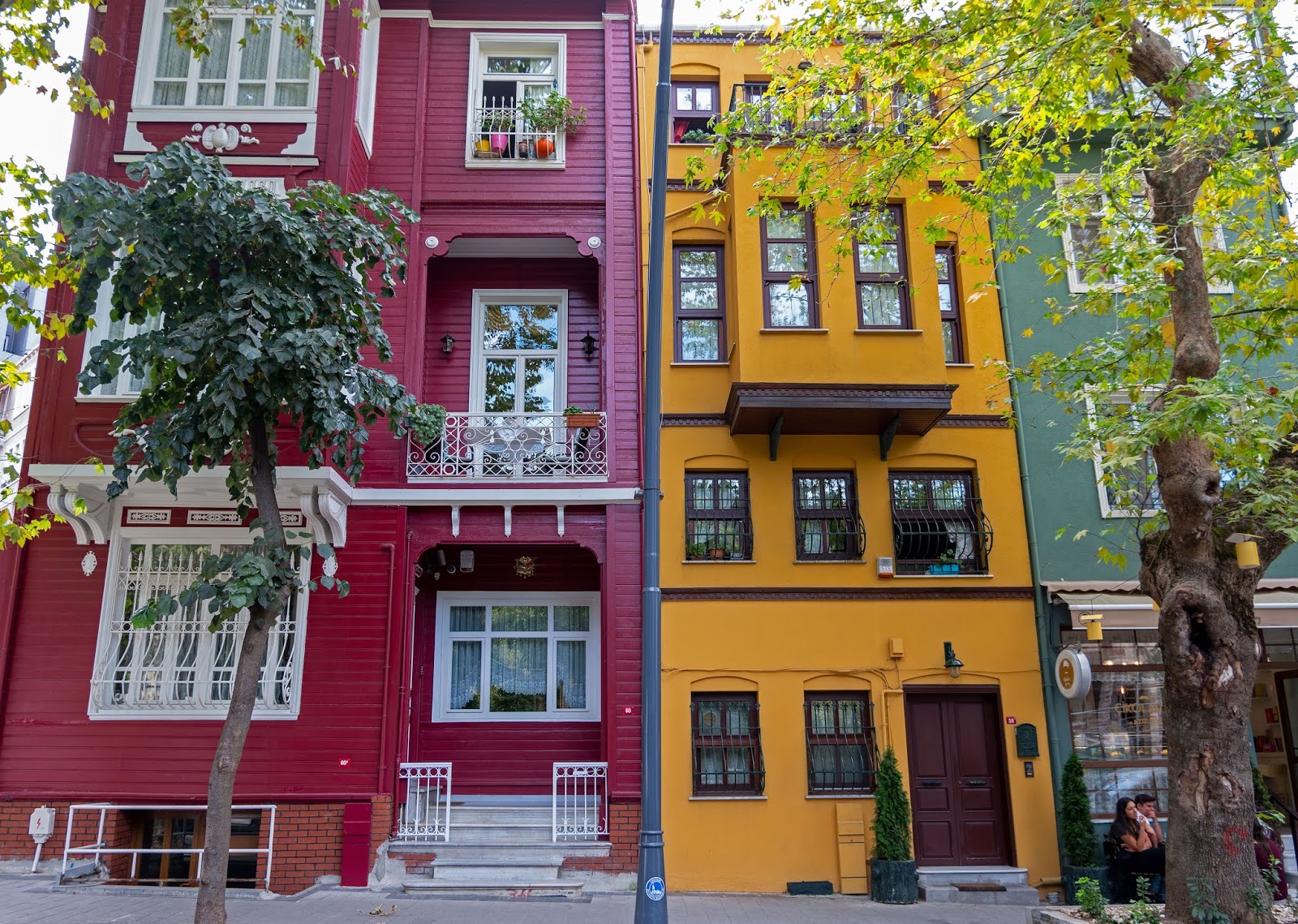 Entertainment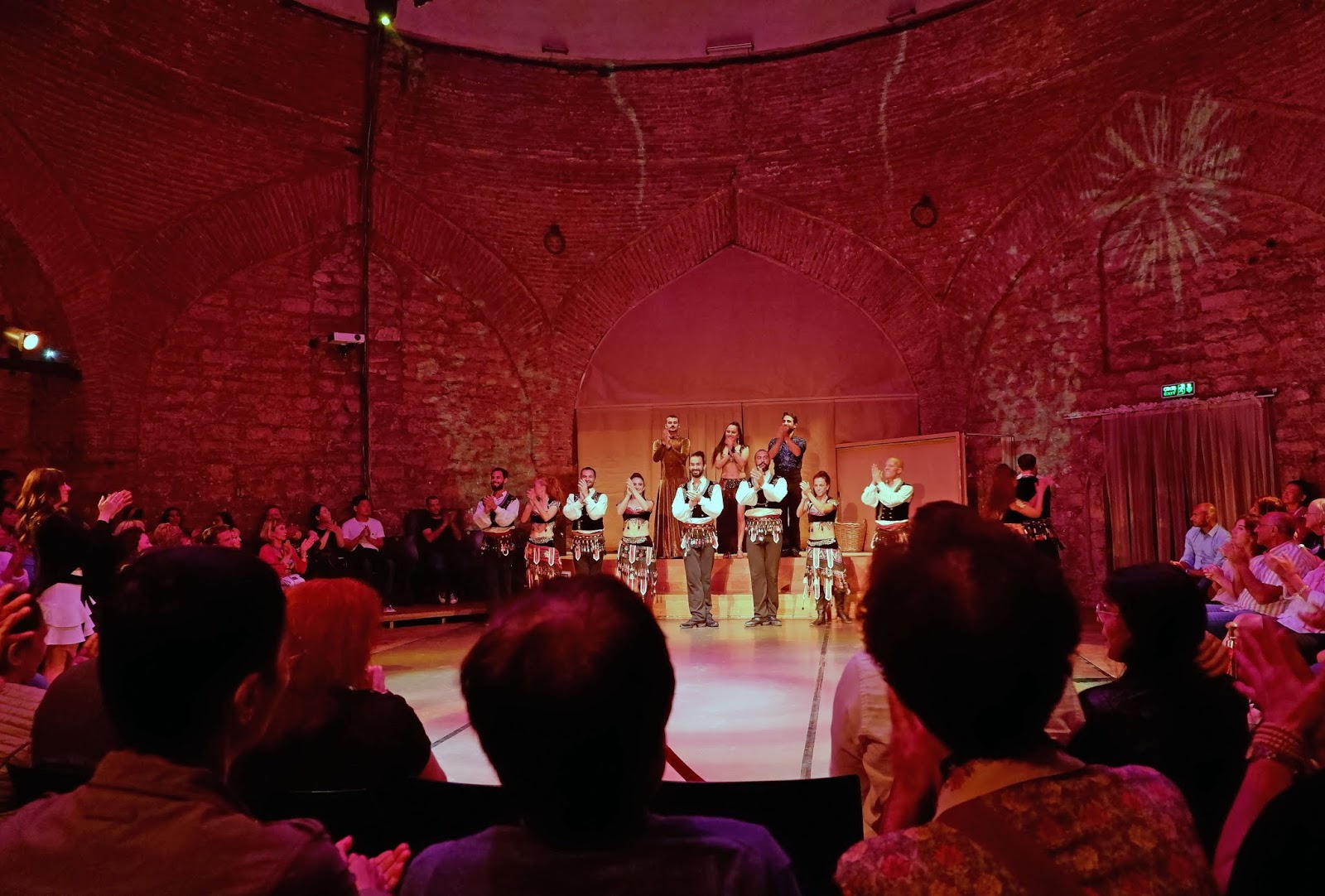 There are a handful of evening entertainment options in Istanbul, ranging from dinner shows to cultural spiritual performances and traditional Turkish dancing. These experiences are available to book when you arrive in Istanbul but if you'd prefer to arrive with pre-booked tickets, head to Expedia's "things to do". We booked tickets for a traditional dance show via Expedia and it was such a fun experience getting to watch the performers in a Hammam Spa building. Arriving with exchangeable vouchers also meant we didn't get turned away at the entrance; we had no idea how popular the show would be!
Currency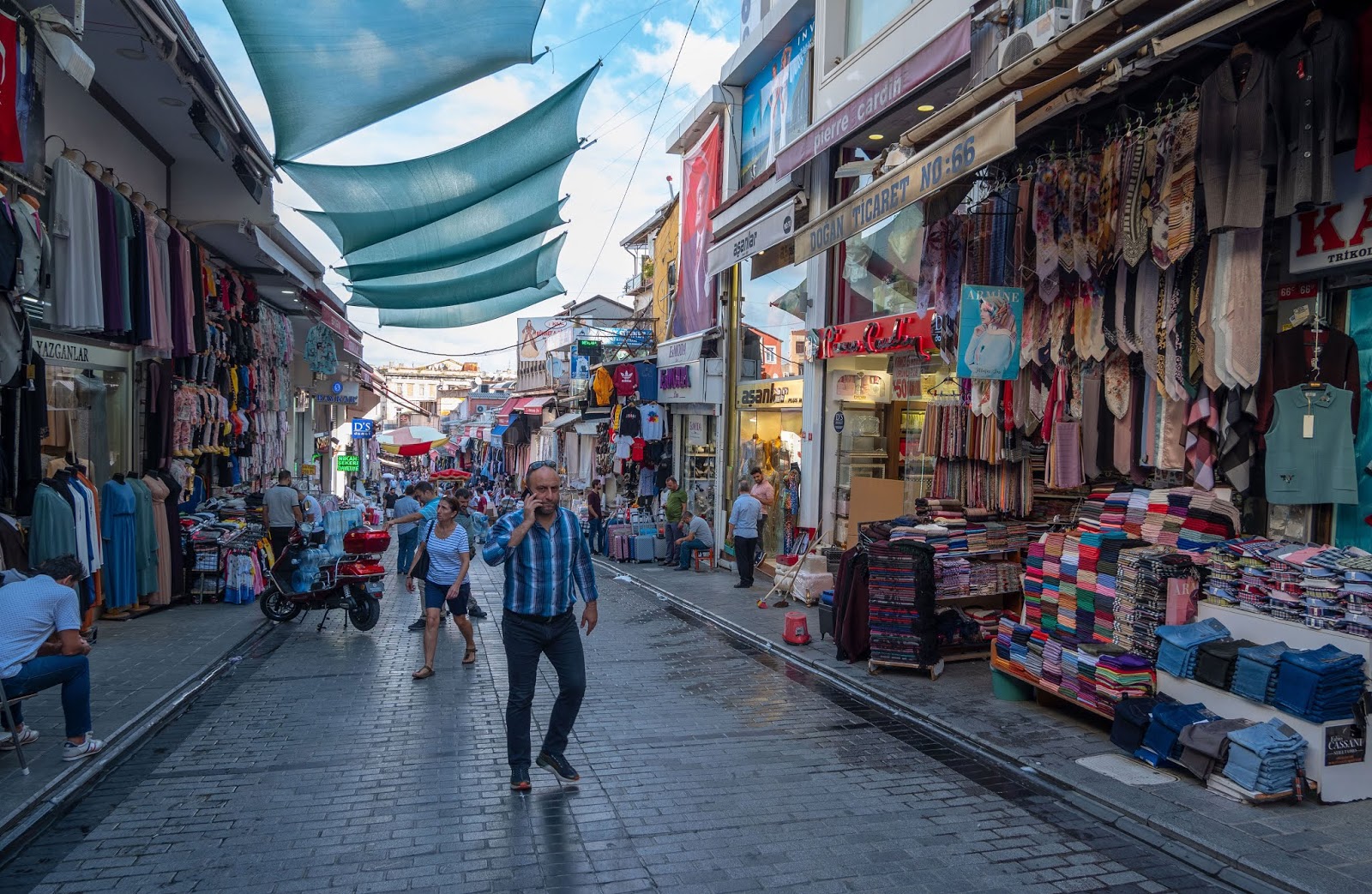 A big thing that stood out for me in Istanbul is the lack of card payments at tourist attractions, cafes and restaurants. Most places expect you to pay with local Lira currency (especially on the Asia side of the city), so make sure you have plenty of cash out for your trip to Istanbul. Metro tickets can also only be bought in cash and most of the time there aren't attendants present to help you out. I recommend keeping a separate purse full of change.
Transport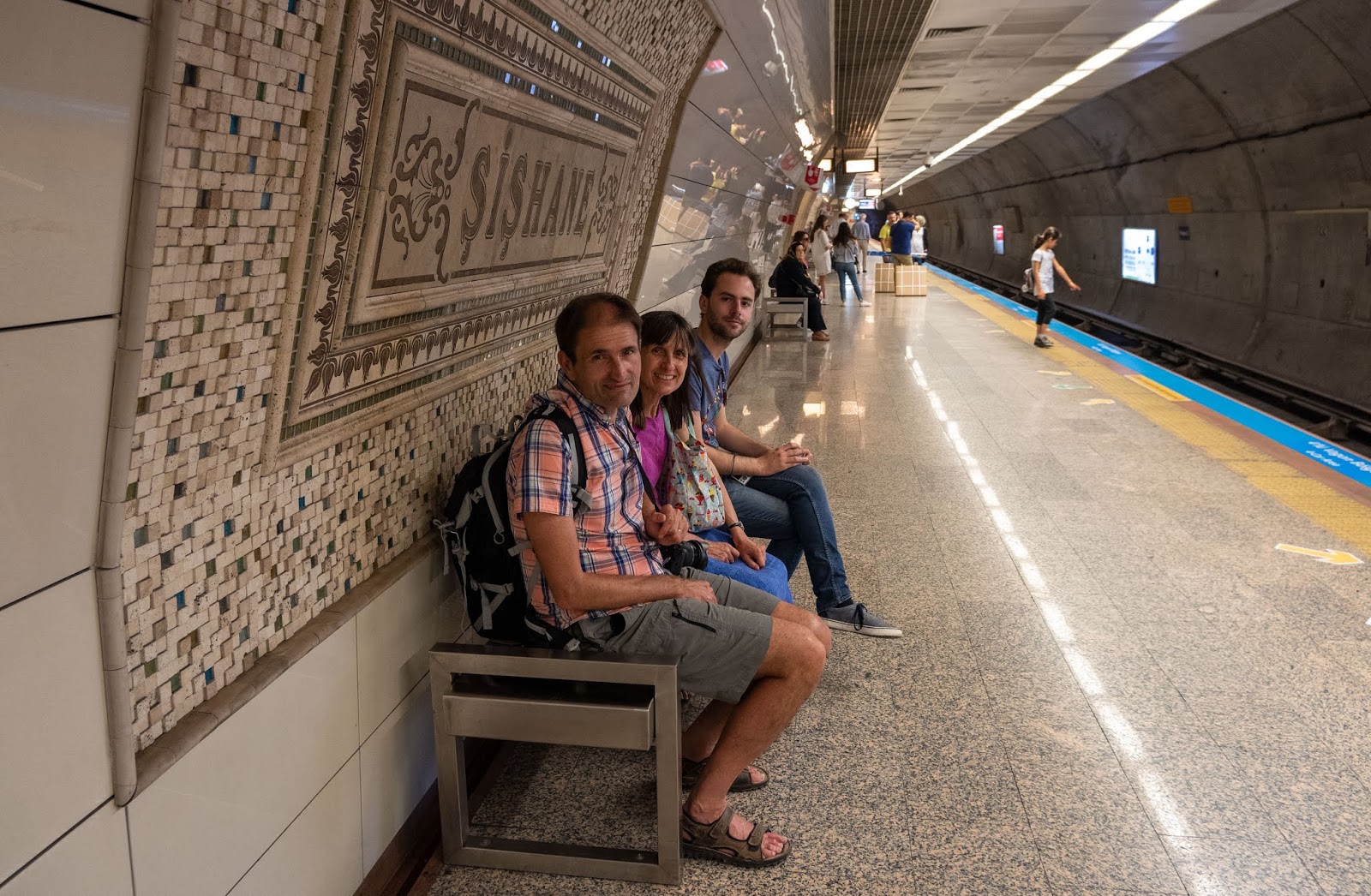 Istanbul's Metro is relatively easy to navigate, but the ticket machines aren't due to the language barrier and inability to use card. We purchased single route tickets when we needed to get somewhere by Metro, but the more convenient thing to do would be to pay for an unlimited ticket for a few days. The Istanbul Metro is cheap so we couldn't complain, but I much preferred exploring Istanbul by foot, taxi or boat.
Food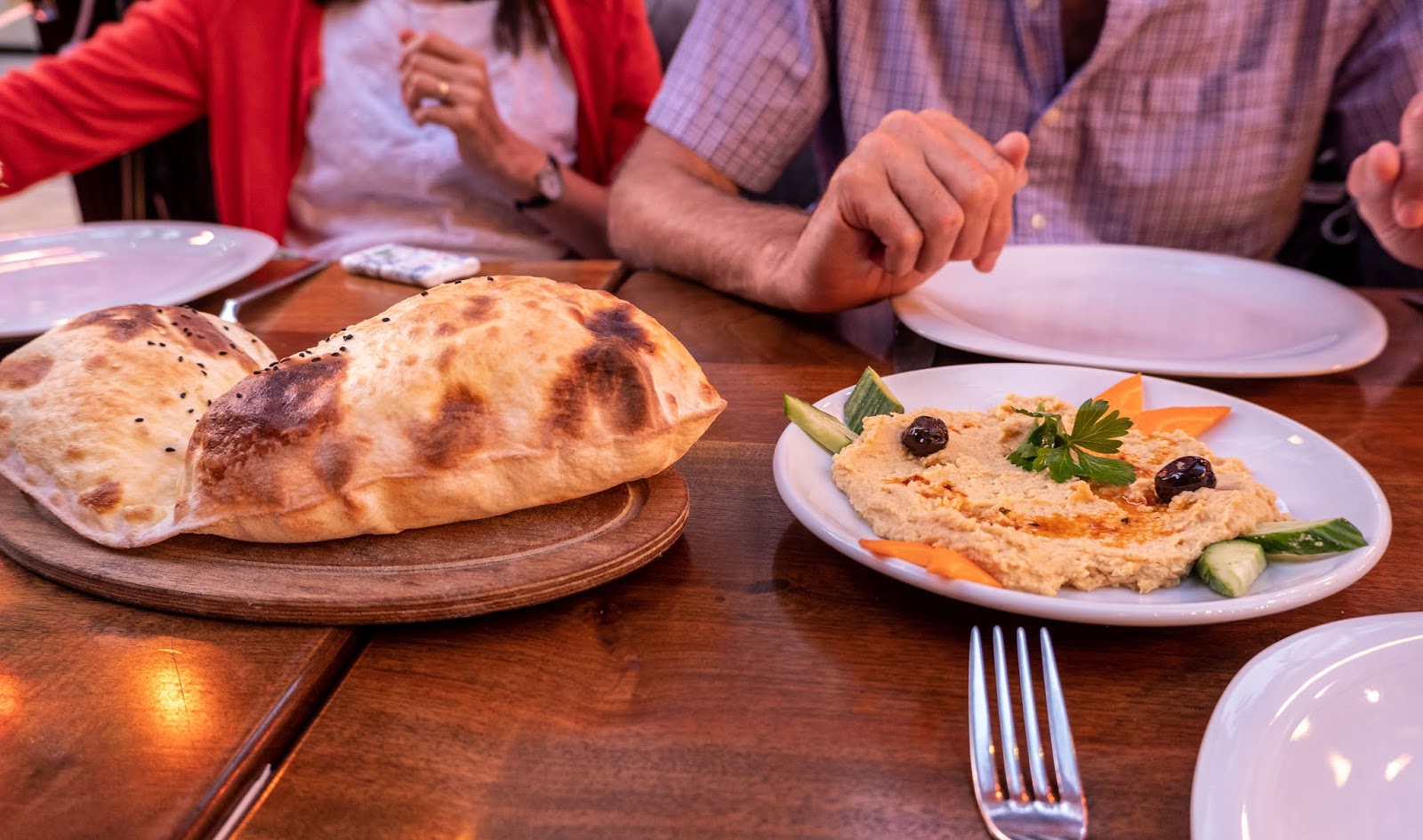 The food in Istanbul was phenomenal! Fresh pitta bread, hummus, falafel, wraps… we were spoilt for choice when it came to deciding what to eat. As somebody who doesn't eat a lot of meat, I found the amount of vegetarian options admirable at each of the restaurants we visited.
Eating out is also very affordable, which makes the dining out experience even more enjoyable. We rarely paid more than the equivalent of £20 per couple for dinner.
Drink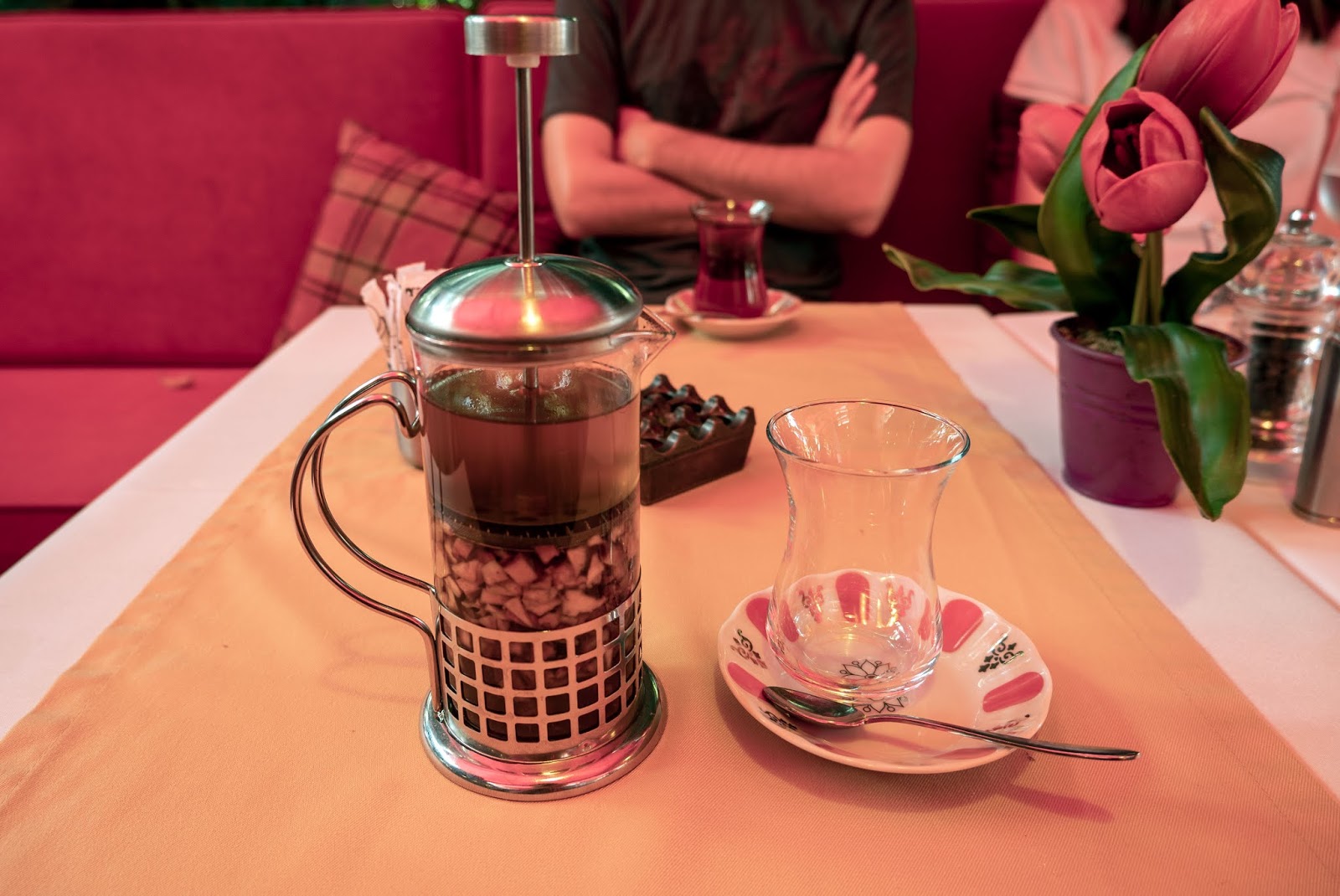 Turkish tea is wonderfully fresh and fragrant, so I tried a variety of flavoured teas in Istanbul. Apple tea was my favourite and on one particular occasion it arrived in a beautiful cafetière that I'd have loved to take home with us. If you're a tea drinker, definitely experiment with new flavours in Istanbul. You won't be disappointed!
Istanbul was a bucket list destination for me and I absolutely adored the city. When you visit, I really hope you enjoy it as much as we did.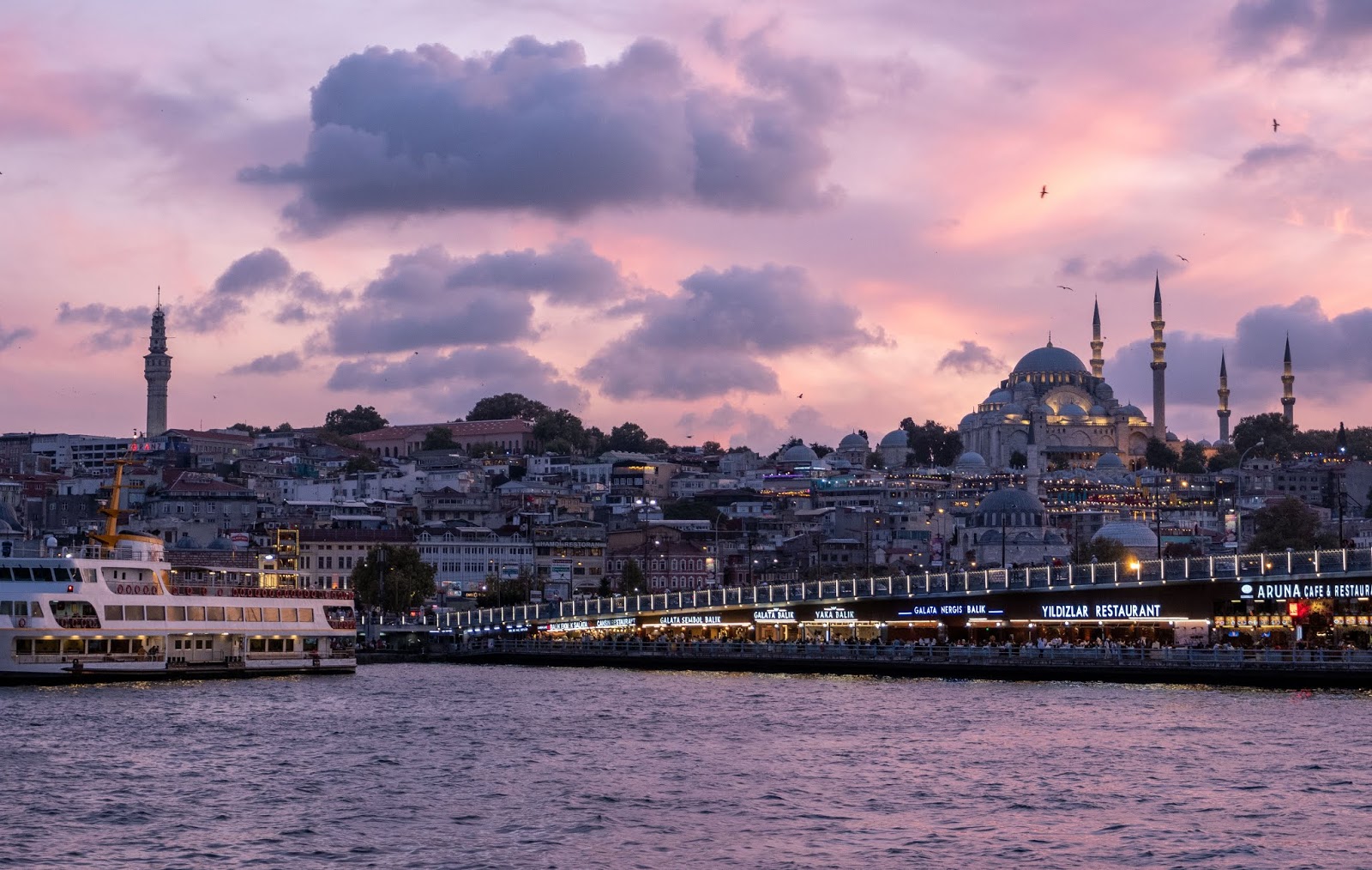 Thanks for reading my blog today.
Love Kat xxxx