Curzon Cinemas are cinemas like no other, with their intimate screens, sofas to lounge on and the wide variety of movie snacks. Despite having a Curzon on our doorstep in Canterbury City Centre, until 2021 we would only visit Curzon when our most highly anticipated movies were released, opting to go to the local Odeon regularly as the tickets were more affordable. The Odeon Cinema in Canterbury has temporarily been turned into a local vaccination centre and since lockdown has eased, the only way we've been able to see movies a few days after their release is by visiting Curzon. After a fabulous trip to see Cruella we became hooked on the Curzon cinema experience and I've actually now become a member, getting discounts on tickets and refreshments every time we visit.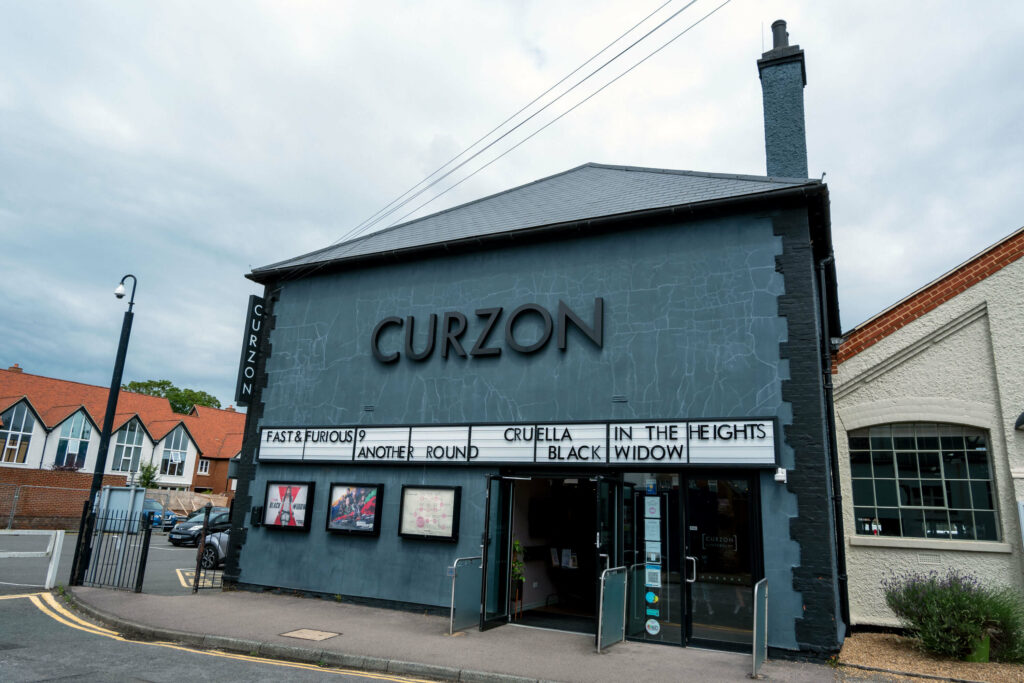 What makes Curzon stand out
When you go to a film screening at Curzon, it doesn't feel like a regular cinema trip. From the welcome at the door to the comfy lobby with armchairs, it actually feels like a special day out experience. At the refreshments counter the snacks are totally different too, with the menu featuring pizzas, hummus with pita bread, and tortilla chips with guacamole to name a few options. Of course you can still order popcorn and sweet treats, but even the sweets are in Curzon tubs rather than traditional branded bags. Soft drinks are served in glass bottles and you can take actual glasses in with you instead of plastic cups, which is both good for the planet and a nice touch.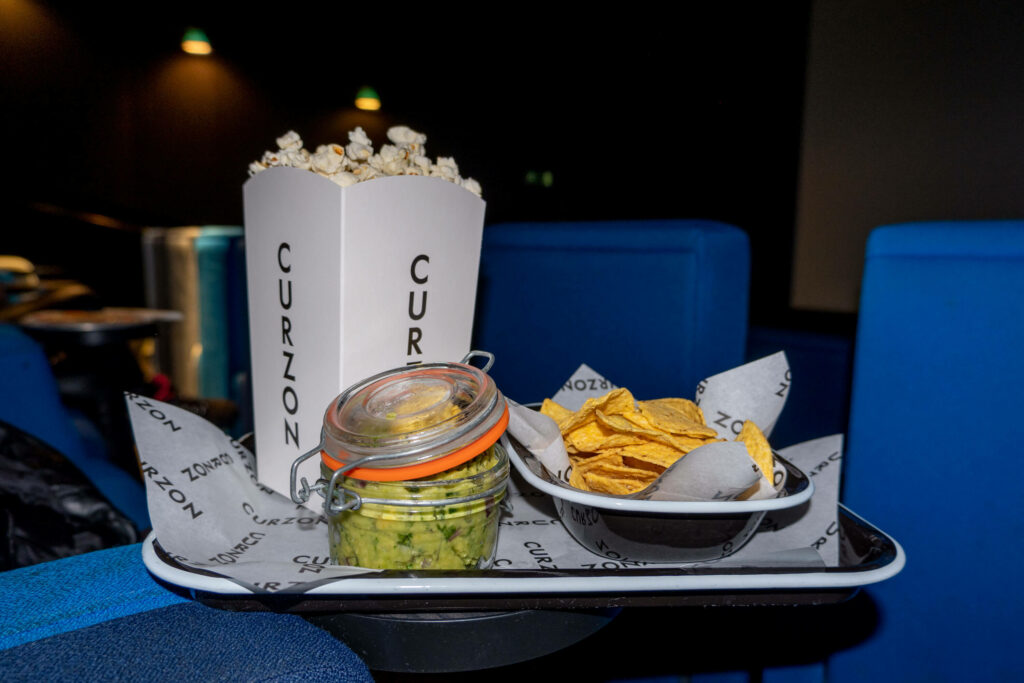 Curzon Canterbury has 3 screens and the largest screen still only has a maximum of 88 seats. This makes every performance feel so much more exclusive and when combined with the sofa-style seating, the screens definitely have the feeling of a large lounge. In the largest screen (screen 2) the front two rows have armchair seating and the back two rows have sofas. Each of these seating options can recline, allowing you to lean back and be as comfortable as you like for the duration of the movie.
Membership
A classic Curzon membership costs £65 and this includes 5 cinema tickets. Putting this into perspective, weekend adult tickets cost £13.75 and if you were to purchase 5 of these tickets that would total £68.75 (more than the membership fee). In addition to the 5 tickets, you also benefit from membership discounts: 20% off future tickets for yourself and a guest for a year and 10% savings on refreshments. Knowing the number of upcoming movies that I'd like to see, the membership is a no-brainer for me. This Summer alone there is Black Widow, Jungle Cruise and The Suicide Squad, which we've been looking forward to seeing for a long time.
Seeing Black Widow as a Curzon member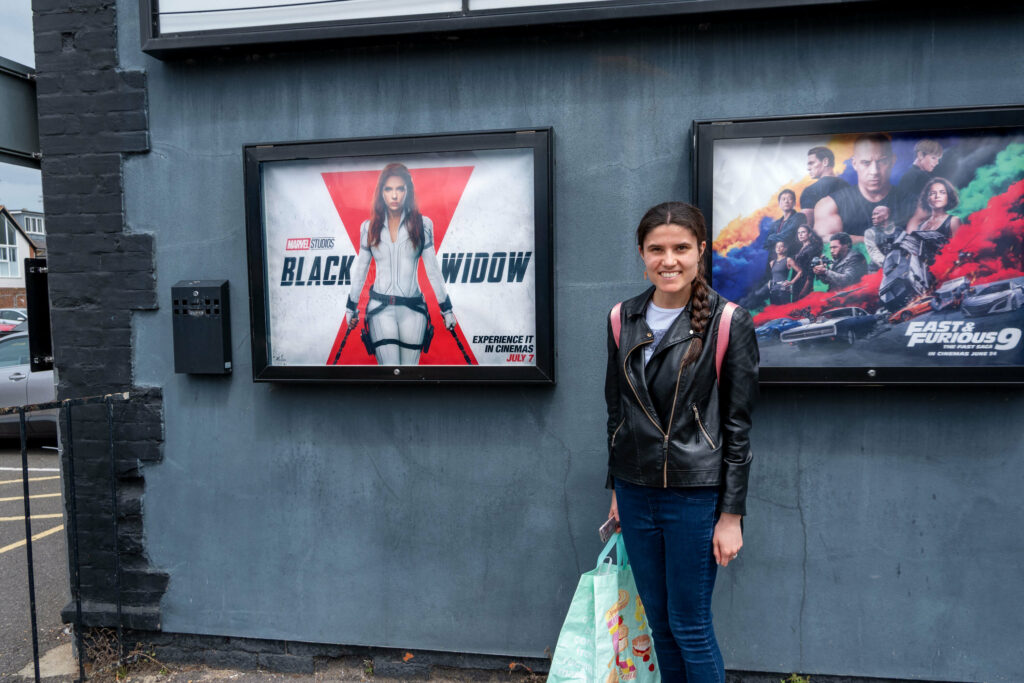 Last Sunday we went to see Marvel's Black Widow at Curzon and I was able to redeem 2 of the 5 tickets that I bought when signing up to the membership programme. From choosing a sofa online to finding our seats on the day, it was an extremely smooth experience. I also made the most of the member discounts when ordering refreshments, enjoying some tasty tortilla chips and guacamole during the screening. It was my first Marvel cinematic experience having watched the rest of the movies on Disney+ during lockdown and I can definitely vouch for the cinema experience for Black Widow over the app premiere access. Although being able to watch the movie at home on Disney+ is really convenient, our TV is tiny compared to the screens at Curzon and cinemas really need our business right now after being closed for so long!
The Curzon experience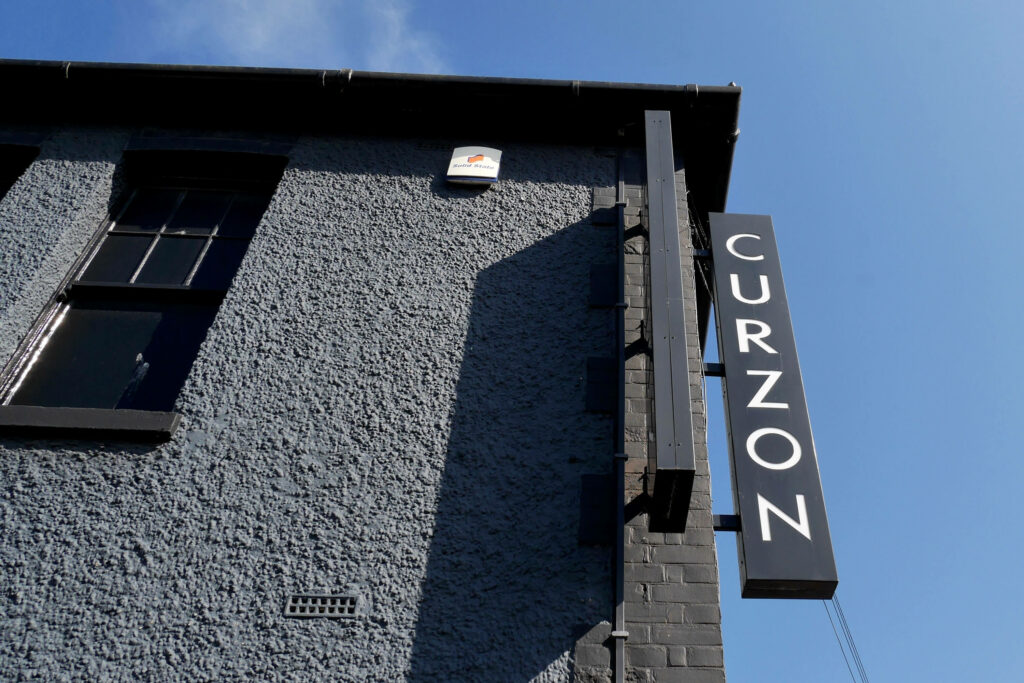 Curzon tickets are more expensive than regular cinema tickets, but Curzon offers a really special movie experience. From the variety of food options to the comfy sofa, when we visit at the weekend we always leave thinking what a great time we've had. If you're a movie fan and live near a Curzon cinema, I can't recommend the membership enough. I'm only a month in and already, I'm thinking about extending my membership for next year.
Thanks for reading my blog today.
Love Kat xxxx