Ever since I first heard that there was going to be an Elvis biopic, I have been glued to media coverage surrounding the project. A movie by Baz Luhrmann detailing the hugely influential career of the boy from Mississippi, I was hooked from the moment the director first introduced the trailer on site at Graceland. My husband and I secured a pair of tickets for opening day (Friday 24th June), reserving seats at the front and centre of our local Curzon cinema in Canterbury. I could not wait to see how the creative mastermind behind Moulin Rouge!, The Great Gatsby and more would bring Elvis' career to the big screen.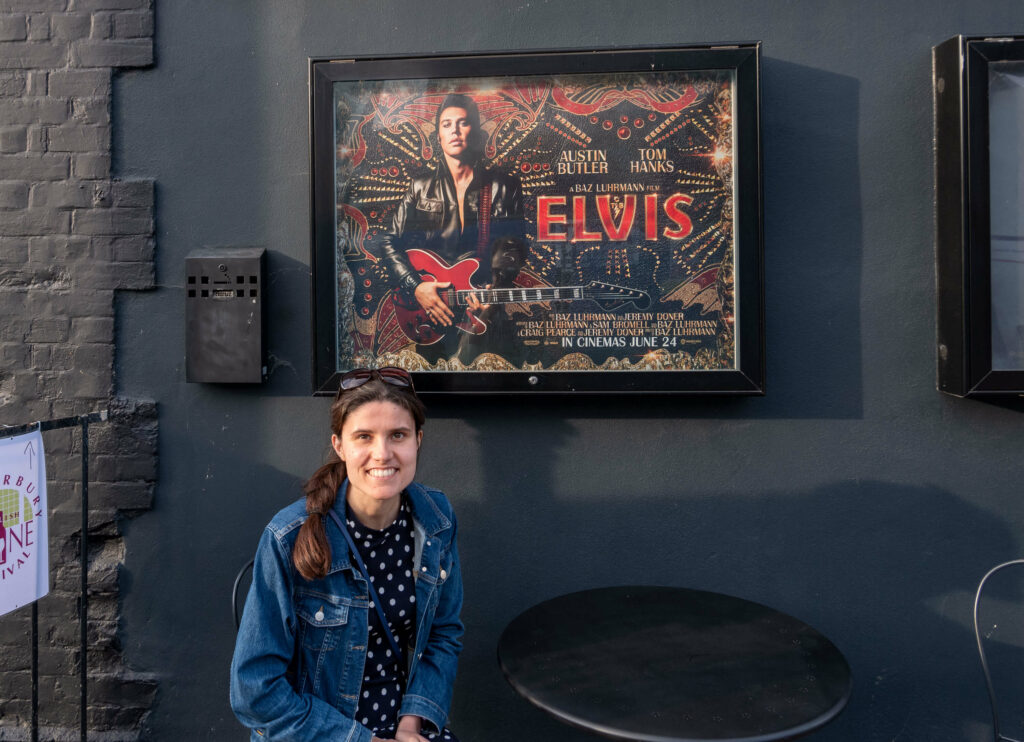 My Elvis experiences so far
I cannot remember the first time I heard an Elvis record, but I remember really enjoying the 'ELV1S: 30 No. 1 Hits album' and being fascinated by old footage of his performances on YouTube. These videos inspired me to visit Memphis as part of a wider tour of the Deep South in 2015 and we stopped at Graceland for an afternoon. The following day we also toured Sam Phillips' historic Sun Studio recording premises where the 'King of Rock and Roll' was first discovered. It was a musical history holiday that opened my eyes to the world of Elvis, his life in Memphis and the impact his music, dancing and acting had on popular culture in the 50s, 60s and 70s.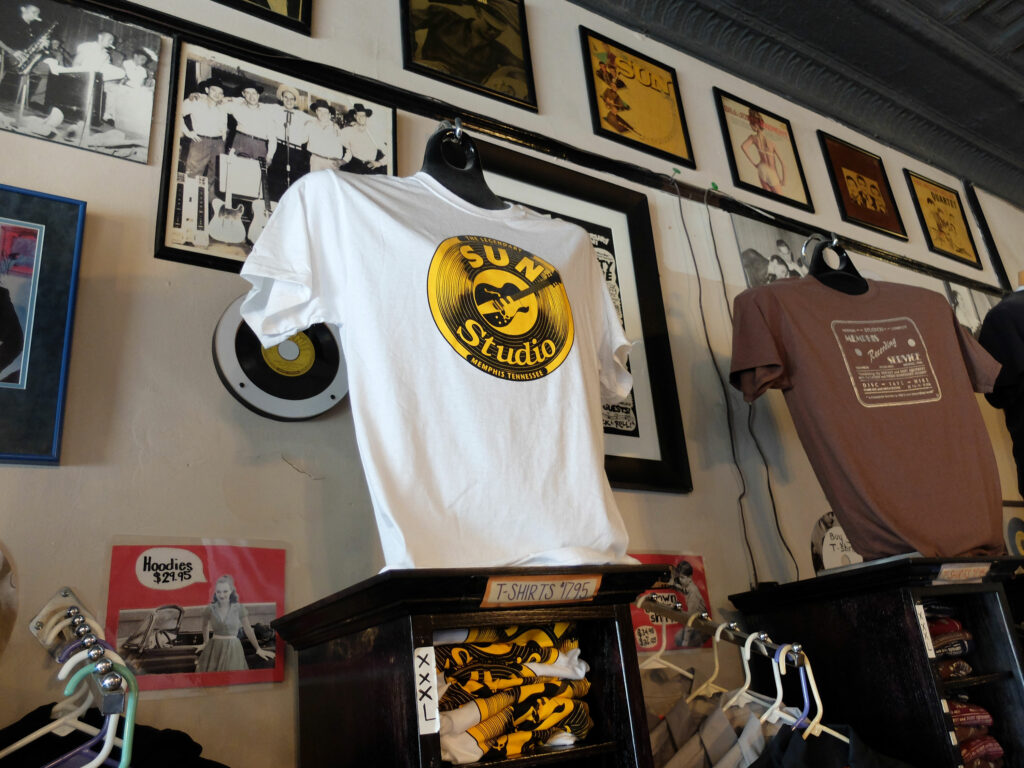 Background to the film
Baz's 2022 film is told from the perspective of Elvis' controlling, controversial manager Colonel Tom Parker and follows the musician's rise to fame from his humble upbringing in 1940s Mississippi to his final concert performance in 1977. The movie showcases extracts of Elvis' life covering his explosive career beginnings, time in Hollywood and Vegas residencies. Tragically passing away at the age of 42, he had a short but eventful life in the public eye, becoming a household name for generations to come.
The film's creative team had the impossible task of selecting what real-life events to include. In their two and a half hours of screen time, in my opinion the filmmakers manage to honour Elvis' legacy, touch the hearts of devoted fans and introduce the rock and roll legend to younger audiences. Creating a biopic about the musical legend is no easy feat, but Baz's team manages to shine a spotlight on Elvis the person as well as Elvis the showman and successfully navigate the highs and lows of his 20+ years of superstardom.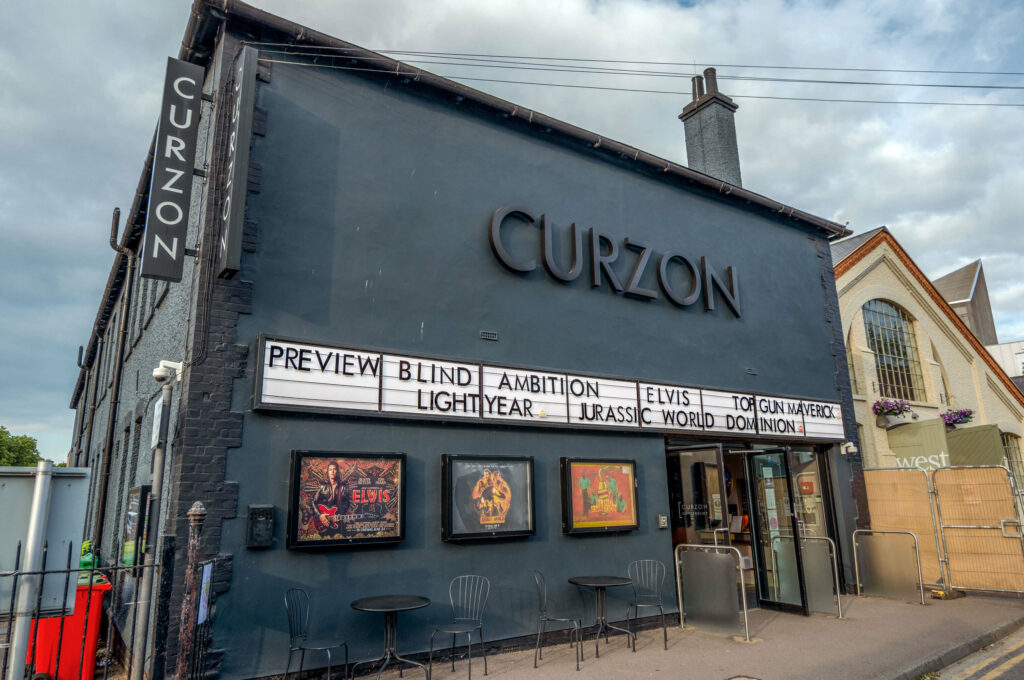 Cast
It goes without saying that Austin Butler is tremendous in the role of Elvis. The musician evolved tremendously fast throughout his life, both personally and professionally and to be able to imitate these changes is no simple task. In my opinion, 1950s Elvis was Austin's strongest performance, with the iconic 'wiggle' and intense showmanship on stage. The first section of the movie where Elvis reaches superstardom was pure magic, but the actor managed to embody the musician all the way through, even through the difficult lows. I really hope to see Austin Butler on the best actor Oscar nominees list next year.
Tom Hanks portrays the film's antagonist: the domineering Colonel Tom Parker. The visual transformation is unbelievable, to the point where you can barely recognise the actor. The character is a dark cloud over Elvis' success throughout the entire run time, making the audience aware of how much the Colonel would allegedly prioritise personal gain over the singer's wellbeing. You can't help but dislike the character, something I am not used to with Tom Hanks and his back catalogue of likeable roles.
Cinematic style
Baz Luhrmann has a very distinct style of filmmaking, which has made him a global name. Take Moulin Rouge! for example: an extravagant movie musical set in the heart of Montmartre, complete with colourful costumes, energetic dancing and a montage of modern day hits for its soundtrack. Baz Luhrmann's Elvis is a scrapbook of the pop star's life, filled with his best hits, family life, conflicts with Colonel Tom Parker and many many iconic jumpsuits (created by sensational costume designer Catherine Martin). The transitions between time periods and locations were so clever, utilising popular signs such as 'Welcome to Las Vegas' to move the plot forwards. They also provided the audience with a clear path of where the movie was going, as we connected the dots of Elvis' life.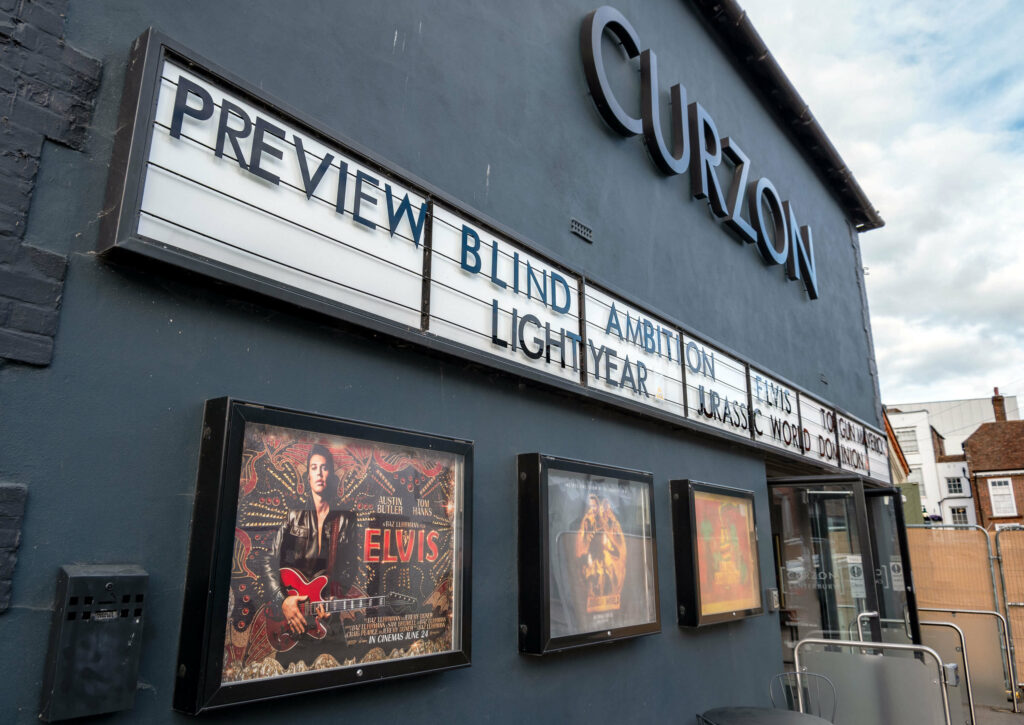 Music
Unlike other musical biopics where the plot is largely made up of covers of the original singer's songs, Elvis is not a rerun of the musician's greatest hits. Snippets of Elvis' songs have been edited together in a sequence that best tells his story. Austin Butler lends his voice to 'That's Alright Mama', 'Trouble', 'Hound Dog' and more, mimicking the superstar's unique deep tones.
Elvis was known for covering music by black musicians and taking the songs to the masses, something the original artists could not do at the time due to unfair politics, racist attitudes and segregation laws. I was pleased to see some dedicated screen time acknowledging Big Mama Thornton as the creator of Hound Dog and it was great to see how African American musicians influenced his career: from movements to sound. Elvis experienced gospel music at an early age in Mississippi and hung out on Beale Street as a teenager, watching performers B. B. King, Little Richard and Sister Rosetta Tharpe perform.
Perspective and narration
Although unique in its decision to tell the story from Colonel Tom Parker's viewpoint, I cannot help but think the movie would have been just as strong from an alternative or outsider's perspective. It was an interesting creative choice that does not detrimentally impact the plot in my opinion, but the character can make the audience a little uncomfortable at times with his focus on monetary gain and obsession with Elvis towing the line. To balance the story, it would have been nice to hear more about the musician's personal battles working under such a controlling figure. This theme is explored towards the end of the film, but it would have been fascinating to hear what Elvis thought of the Colonel when he was starting out. Moreover, the perspective chosen does give the audience a better understanding of the life events and toxic working environment that contributed to Elvis' sadness and distress later in life.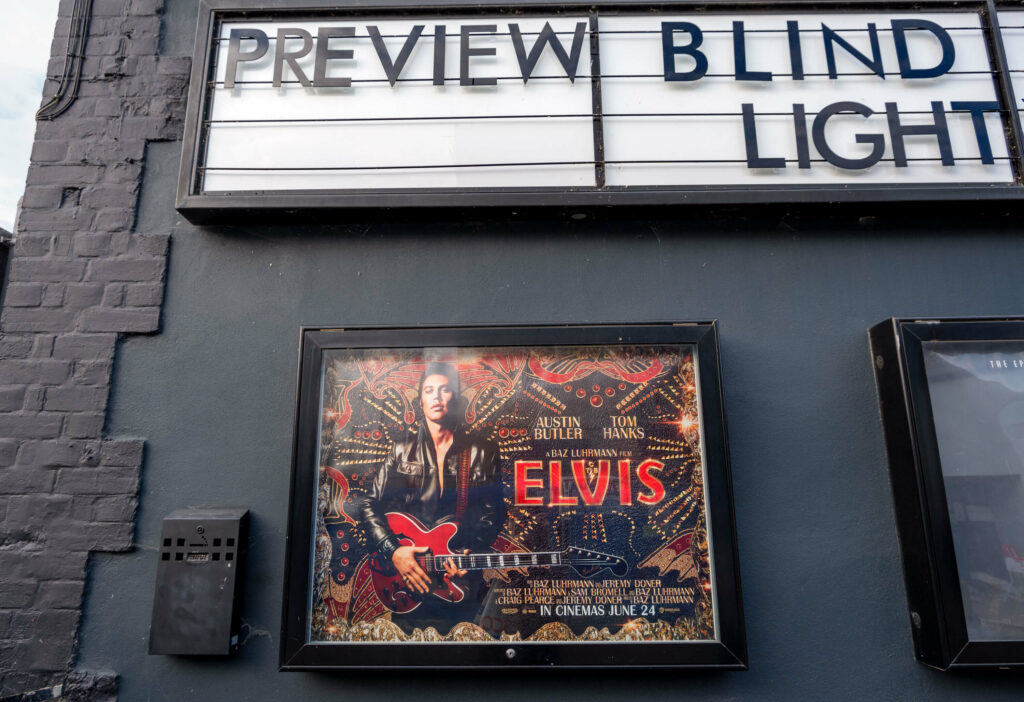 Final thoughts
A piece of cinematic art, Baz Luhrmann's Elvis is a colourful and creative tribute to the King of Rock and Roll's whirlwind career. It is a patchwork of key moments in his life, sewn together beautifully with transitional sequences that are appropriate for the era. Rather than a straightforward retelling of Elvis' life story, the film is incredibly stylised and will not be everybody's cup of tea, but as a fan of both Elvis' music and Baz's cinematic works, I thought the creative partnership worked incredibly well. Austin Butler is a huge talent and I cannot wait to see what he does next. If you are interested in learning more about the life of Elvis, I would definitely recommend giving the biopic a try. Sit back with a box of popcorn and prepare to see the singer in a whole new light.
Thanks for reading my blog today.
Love Kat xxxx