The picture-perfect Eilean Donan Castle is one of the most photographed castles in Scotland. Positioned on a very small tidal-island in the Western Highlands, Eilean Donan is a reconstructed 13th-century castle that is located at the intersection of three lochs. It's situated on the main road to Skye about 20 minutes before Kyle of Lochalsh village and the bridge to Skye. We stopped at Eilean Donan just after we'd checked out of our accommodation in Portree, arriving at the castle when it opened. Despite it being early in the morning, cars started to arrive in their masses and we were fortunate enough to get our tickets and a parking space before the rest of the Saturday crowd arrived.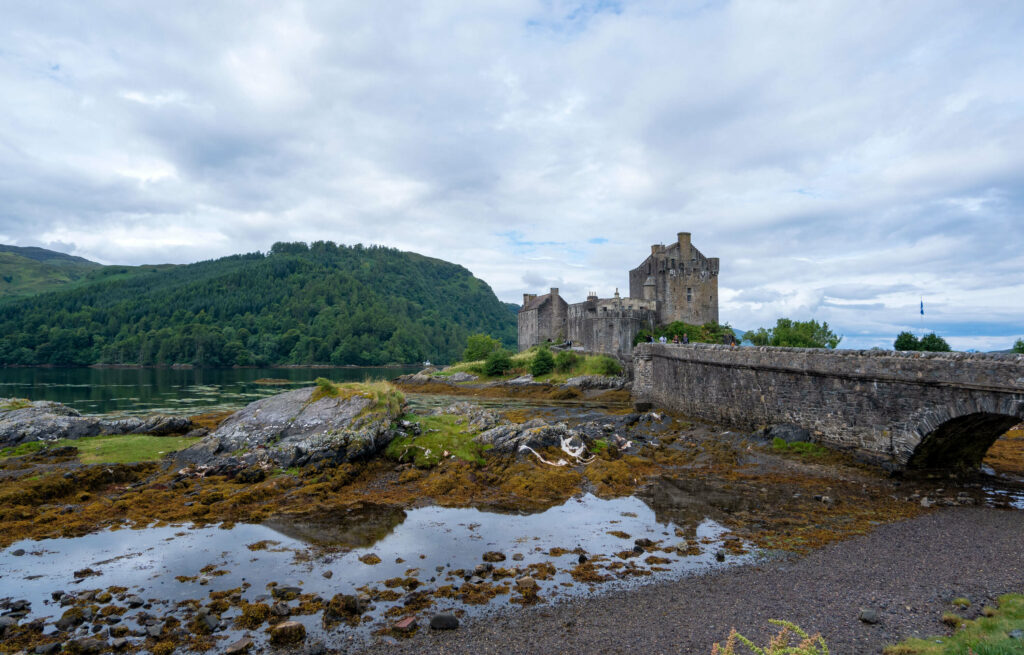 There are two types of tickets for the castle: exterior and interior. The footbridge to the castle is extremely popular with photographers wanting to capture the iconic Scottish architecture up close. In order for the charity that looks after the castle to benefit from the tourist footfall, there is a fee to walk on the bridge but it is a very reasonable £3. With it being such a warm day we all purchased exterior tickets and were able to cross the bridge and circle the outside of the castle whilst it was still relatively quiet. From the castle grounds there was something to look at everywhere you turned; you could view the details in the castle architecture, browse the peaceful lochs or view the upper glen.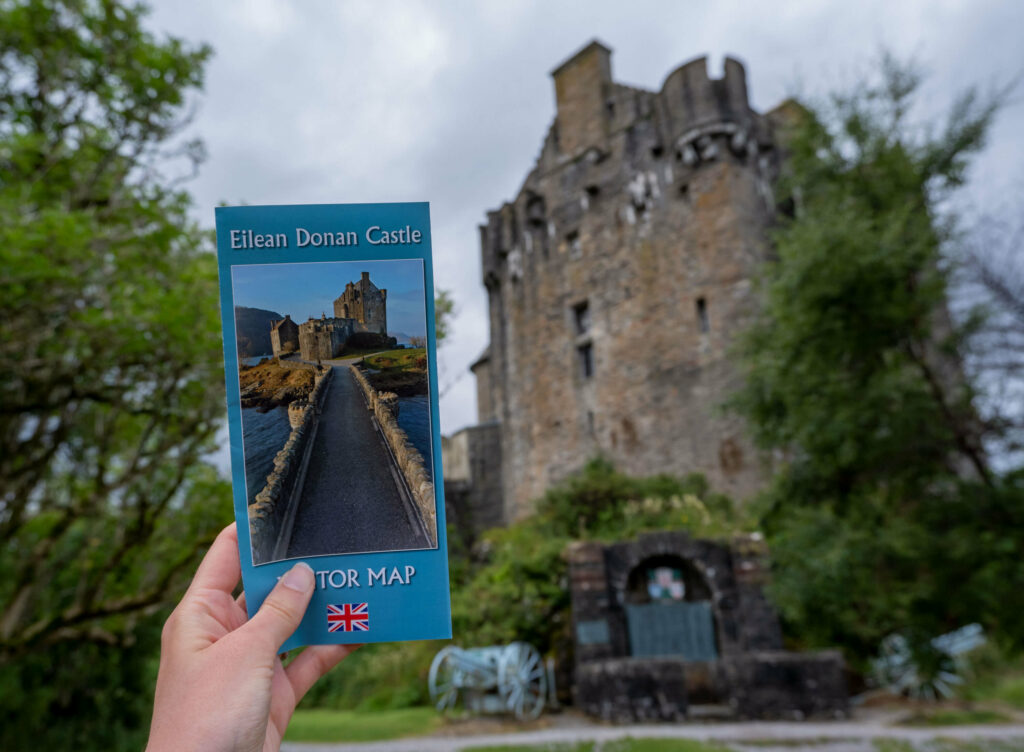 The stewards on site were fantastic, offering us tips for how to make the most of our visit. One steward even directed us to an elevated viewing point on the mainland that overlooks the castle. After our visit we dropped by and the view of the castle was incredible!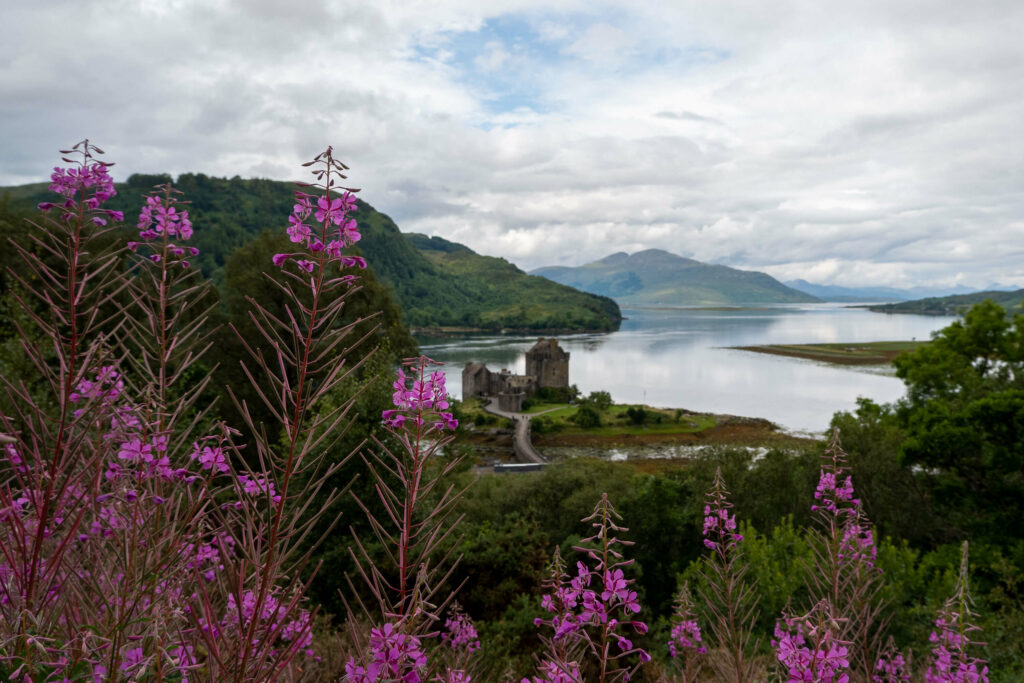 After completing the castle loop, we headed back along to the visitor centre which normally has an eat-in coffee shop and fully stocked gift shop. The cafe was shut due to temporary COVID-19 measures, but there was a coffee stand open at the entrance to the castle site as an alternative. The gift shop had the widest range of Scottish Highland souvenirs that I'd seen all trip. From the tartan-dressed DC-UK ducks to sweet treats in Eilean Donan castle tins, there was something for every kind of collector. I picked up a castle lapel pin for our travel pin board and a magnet for the wall in my office.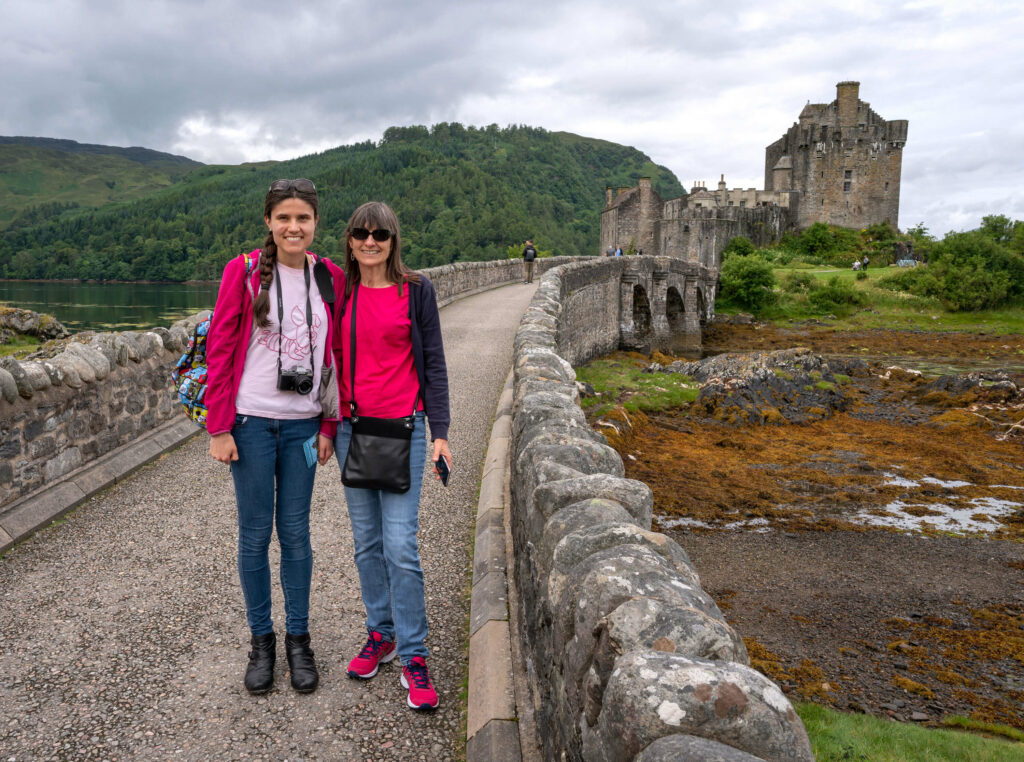 We thoroughly enjoyed our time at Eilean Donan Castle. The staff were so friendly, providing helpful hints and making our visit all the more special. I also thought the exterior and interior tickets were a genius idea, satisfying every kind of visitor. A beautiful castle in a unique location of the highlands, Eilean Donan is a must-see tourist attraction if you are visiting Skye.
Thanks for reading my blog today.
Love Kat xxxx