Towards the end of October last year my husband and I headed to old town Windsor for a night away. He had organised a Halloween-themed trip to the Warner Bros. Studio Tour for my birthday and we wanted to combine this day out with a visit to nearby Windsor Castle. With the two being about 40 minutes apart, it made perfect sense to visit both places together. On the Saturday of October half term we got up early and headed straight over to Windsor in the car. The towns of Windsor and Eton are connected by a footbridge and looking for last minute accommodation with parking meant that I actually secured a room in Eton not Windsor. The Crown & Cushion on Eton High Street was very reasonably priced at £75 including breakfast, with Windsor riverside just minutes away on foot.
Arriving in Eton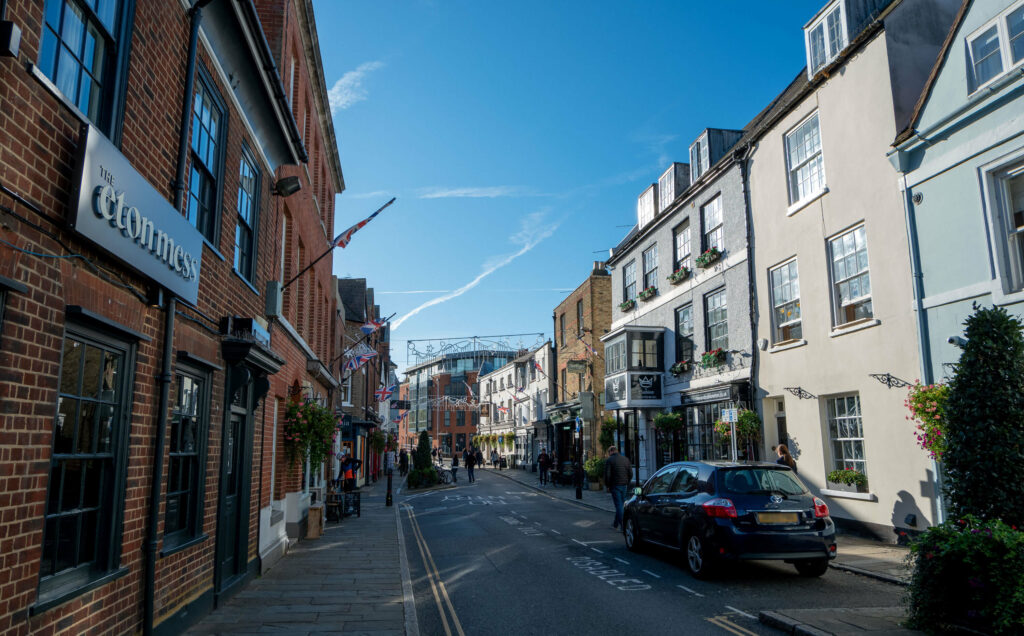 As soon as we arrived in Eton, I was immediately drawn to the flags in the street and the rows of independent stores. It honestly felt like we'd stepped back in time with so many one-off businesses, including a tailors, printers and antique bookshop. Eton and Windsor are twin towns on the banks of the Thames. Eton is home to the prestigious private college of the same name, with its royal and political alumni. Old town Windsor hosts the castle and official Royal residence, with its wonderful views over The Long Walk. Once we'd checked in to The Crown & Cushion we decided to head straight over to Windsor for our 2:30pm castle entrance time. We planned to explore Eton the following morning when things were quieter and we didn't have somewhere to be.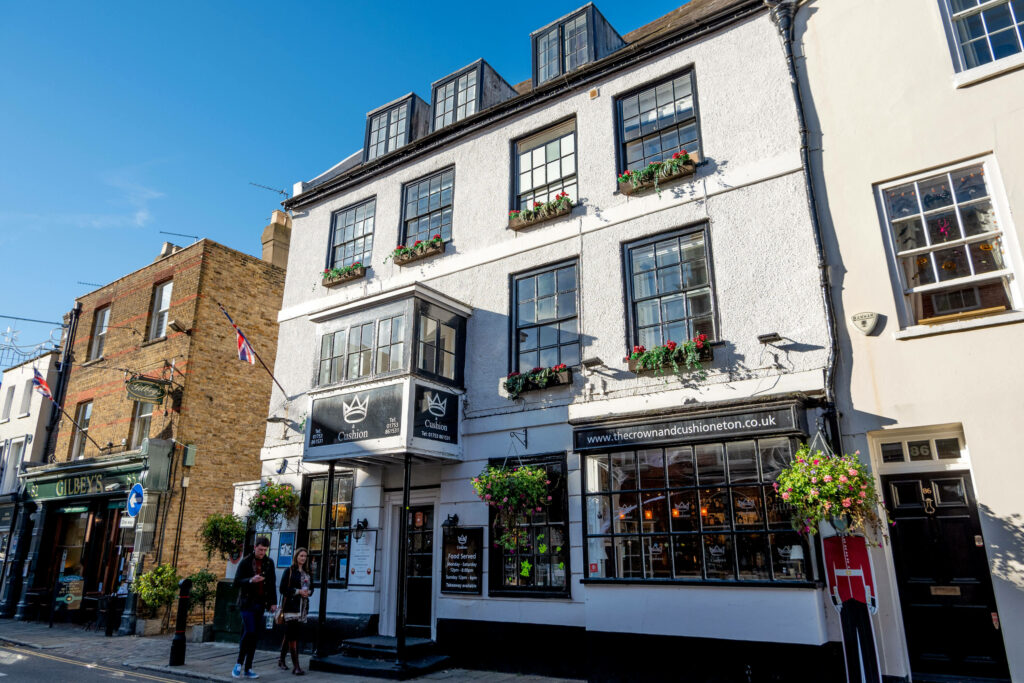 Walking to Windsor Castle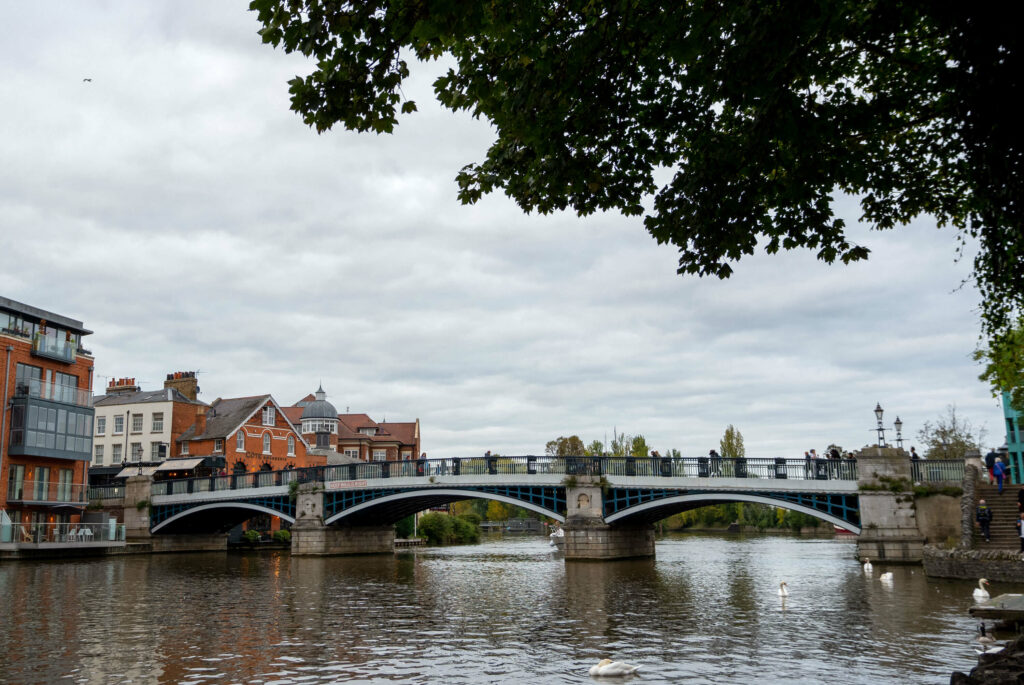 The hotel was a very short walk from the castle, with us reaching the entrance approximately 10 minutes later. It was a scenic stroll over the Thames and up the hill to the castle, past all of the royal-themed pubs and restaurants. At the gates there was a short queue to purchase on-the-day castle tickets but we were able to skip this and walk straight over to security, with our advance purchase tickets. I'd definitely recommend purchasing in advance as the entrance process was so smooth if you arrived with tickets! Once we'd completed bag check we were officially inside the grounds and could start admiring the castle in all of its grandeur.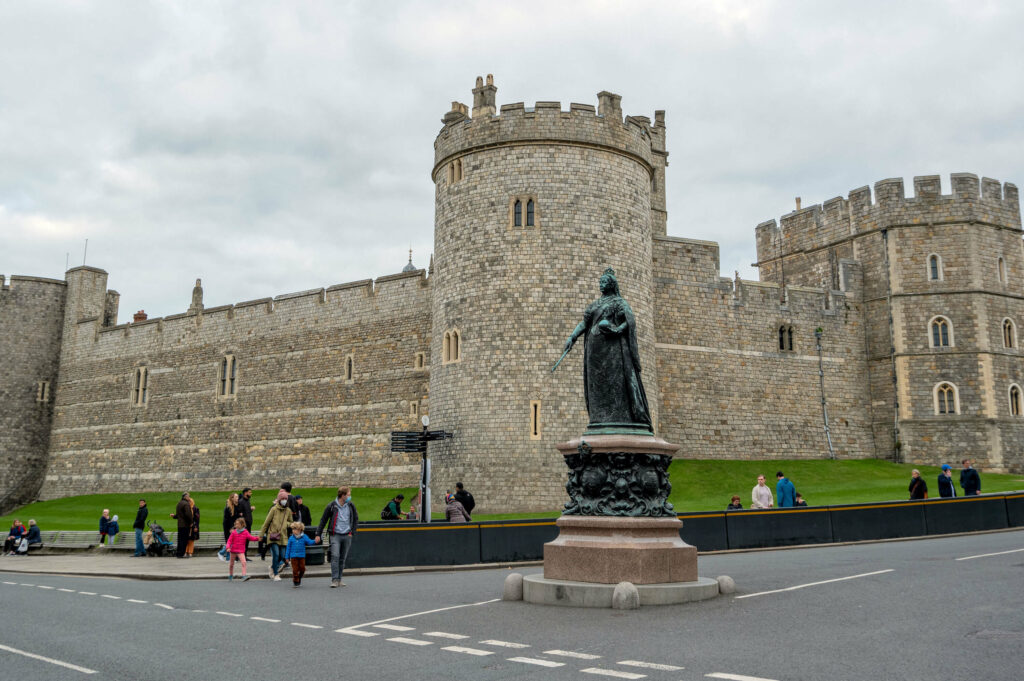 Exploring Windsor Castle
The Autumn weather and slight chill in the air meant that Windsor Castle wasn't particularly busy for a Saturday afternoon. This went entirely in our favour as we could sightsee around the estate with little to no wait at all. Even St George's Chapel had next to no queue; we managed to pop in there just before closing and see where royal weddings have taken place. The castle grounds were absolutely pristine and must be such a massive task to upkeep. We thoroughly enjoyed strolling around them and looking out at the views of Windsor from the castle walls.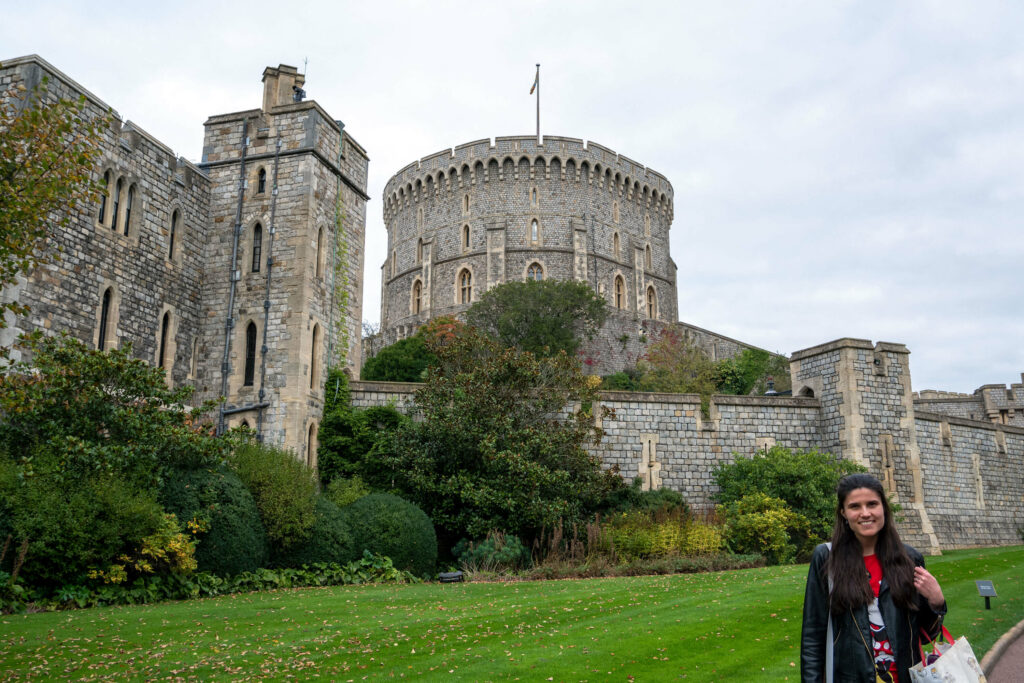 There were so many beautiful things to look at throughout the tour of the State Apartments. The apartments themselves were extremely lavish and full to the brim with royal history. I found the artwork of royal figures past and present absolutely fascinating. There was also a large collection of commemorative plates, which were each intricately decorated.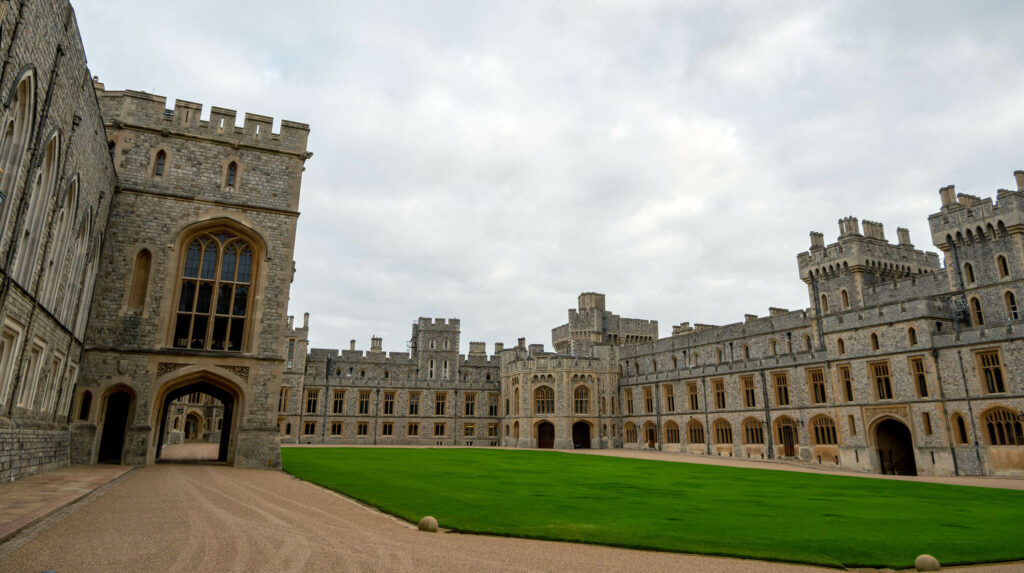 At the end of the tour we headed straight for the castle gift shops. As somebody who adores teacups, saucers and fine tea, I was in awe at the Queen's 95th birthday collection. I picked up a small pot of loose leaf tea in a commemorative pink tin as a souvenir, along with some official Windsor Castle postcards.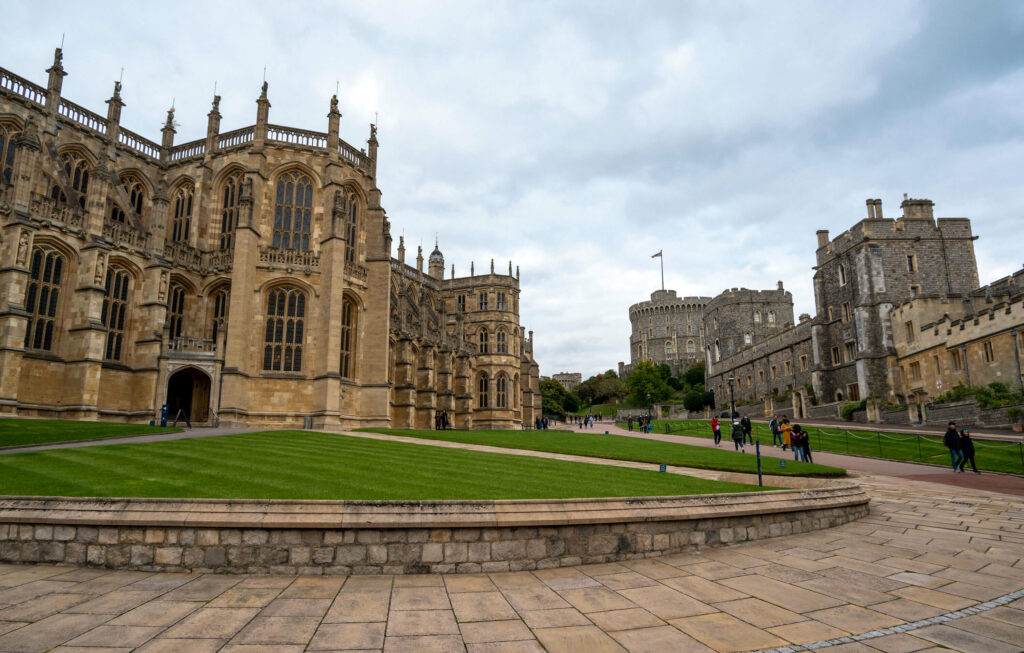 Shopping in Windsor town centre and dinner at Browns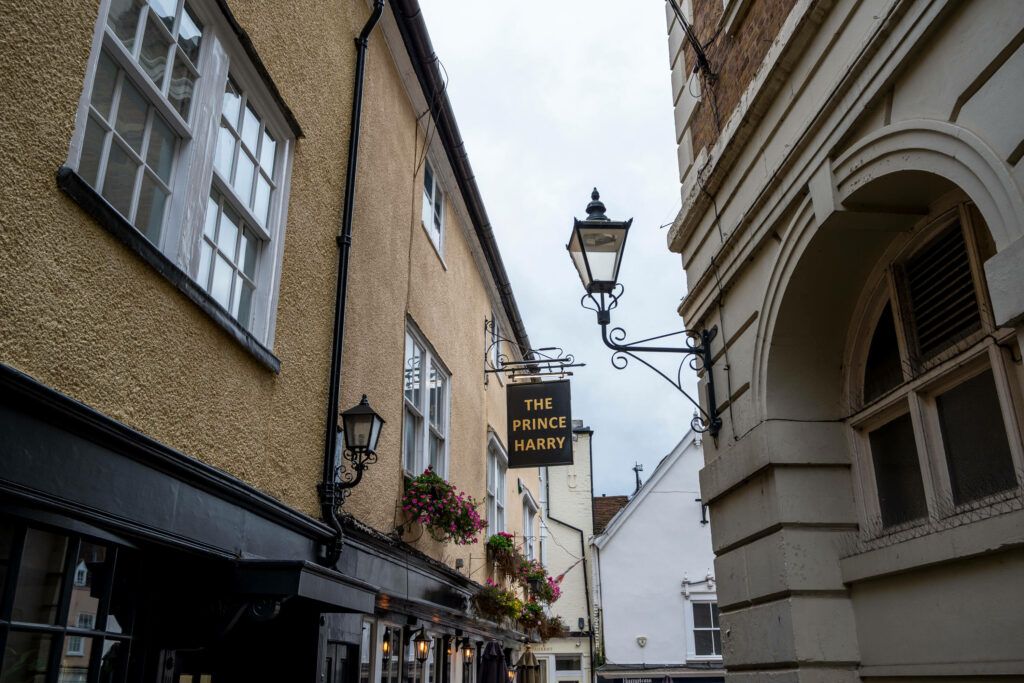 After finishing at the castle, we headed down the hill into town to do some souvenir shopping. As we weren't able to travel abroad in 2021, we wanted to treat our 24 hours in Windsor as a mini holiday and decided to pick up our usual international trip souvenirs. I purchased a magnet, pin and Christmas tree decoration for our ever-growing collection. Windsor town centre has a mix of souvenir shops and popular retailers, so we were spoiled for choice with places to browse. By the end of the day our feet were sore and we decided to head back to the hotel for a rest before dinner. We were meeting a friend at Browns Brasserie on the riverside and wanted to hibernate inside until then. It was such a chilly evening and we really appreciated the toasty heating at The Crown & Cushion.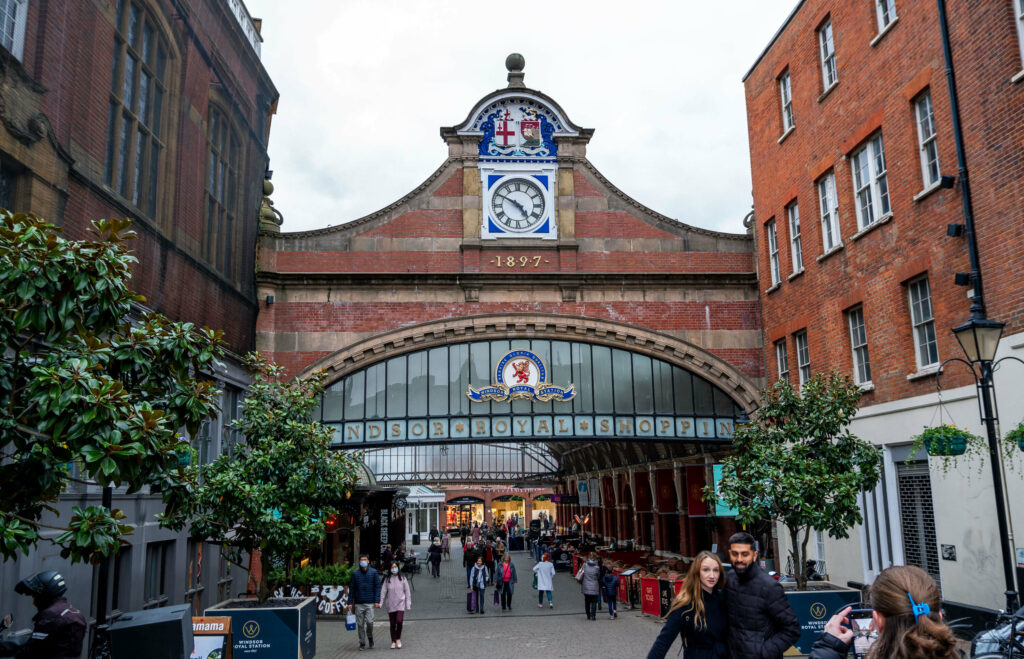 Dinner at Browns involved a wonderful seasonal menu. Hearty dishes made up the majority of the mains and we were thrilled to see homemade pies and high quality poultry on the menu. My husband was really pleased with the pork belly and its accompanying vegetables and the vegetable puff pastry warmed me up after a busy day sightseeing. The restaurant had a really cosy atmosphere with its warm lighting and it was a great location for catching up with a friend.
Sunday stroll around Eton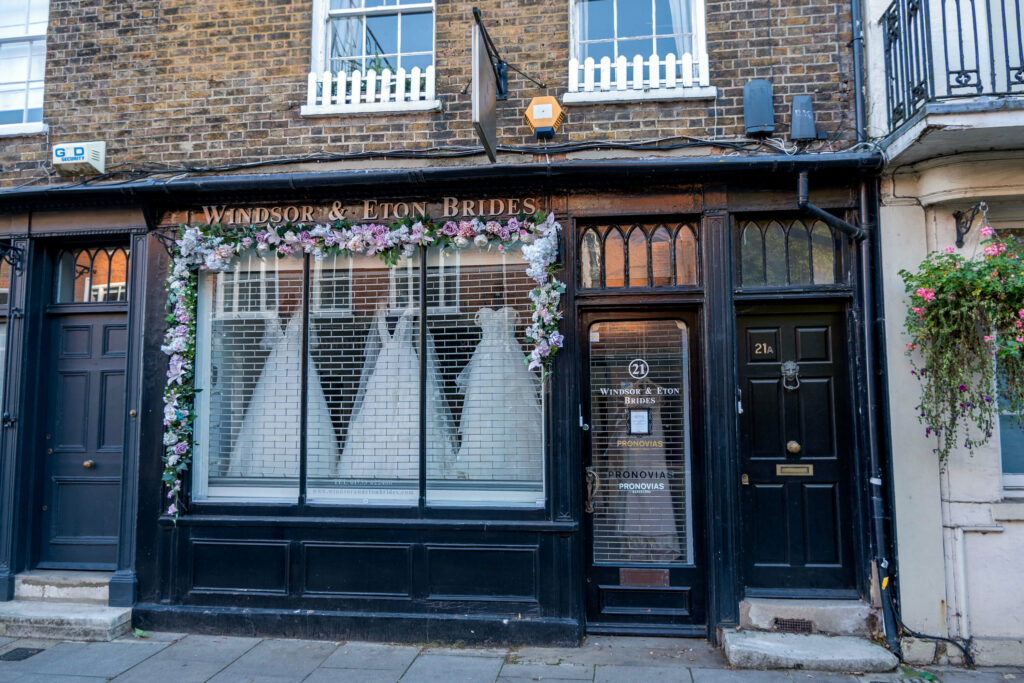 The following morning we explored Eton High Street and the exterior of the college. It was a gorgeous Autumn morning complete with blue skies and sunshine. We strolled around before the shops and restaurants started to open and were surprised by the variety of businesses for such a small high street. There was an independent bank, a couple of Eton College uniform stockists and a very elegant bridal boutique. A restaurant called 'The Eton Mess' also caught my eye thanks to it's fabulous dessert-inspired name. Along the high street there was a teddy bear walk for children, with each business placing an Eton bear in their window for passers by to find. I really enjoyed snapping photos of the bears in their fancy Eton outfits!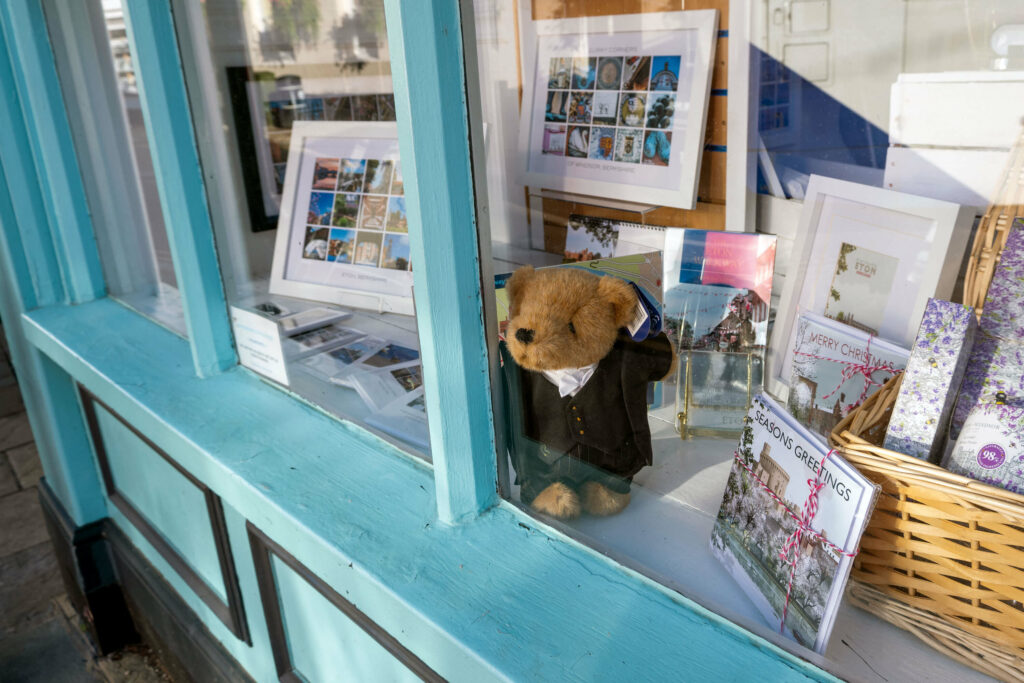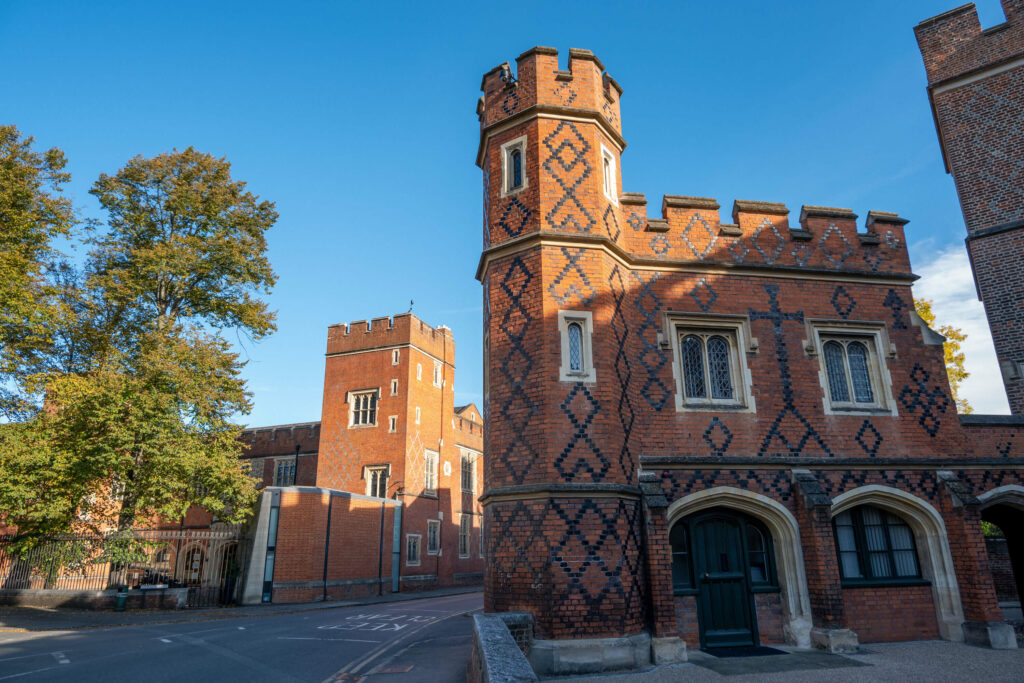 The college buildings that we passed were extremely extravagant and reminded me of some of the Cambridge University Colleges. Eton really is a school like no other; I could hardly believe how vast the campus is. At the end of the high street there was a tourist information office where you could pick up free walking maps of the area and purchase Eton College merchandise. Eton College has lots of history, with the school opening back in 1440.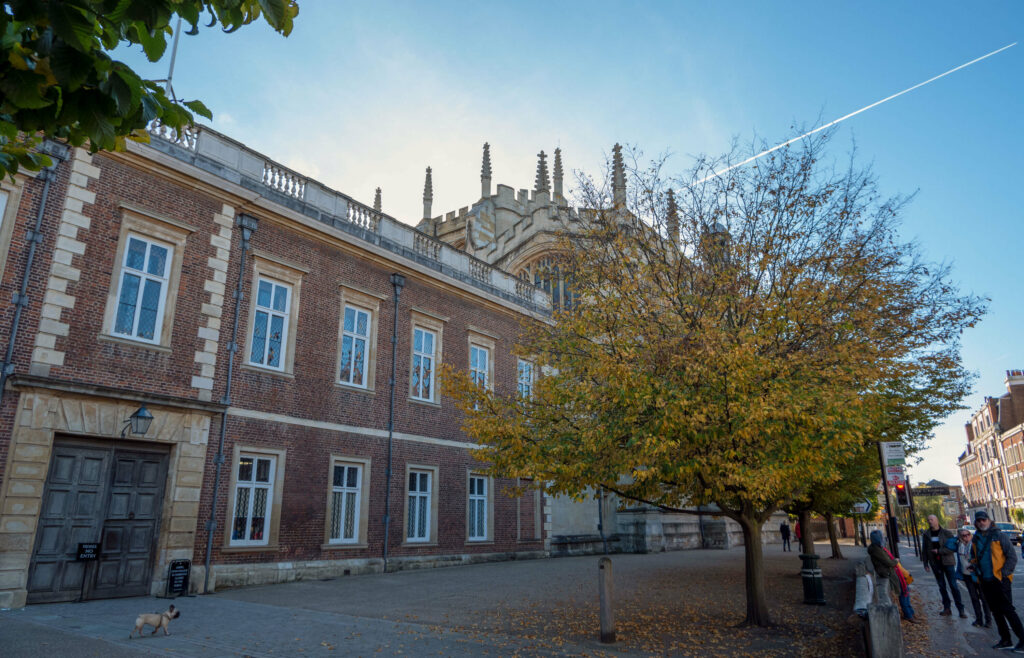 Leaving Windsor
Before it was time to head to the Warner Bros. Studio Tour, we walked over to Windsor one last time for a final look around. It really was a beautiful day for exploring! These morning strolls were a great way to round off our 24 hours in Windsor and Eton. Two lively and historic towns on the banks of the Thames, Windsor and Eton are perfect twin destinations for an overnight staycation. I'd love to return one year during the festive period and see the Christmas lights. The castle was a bucket list attraction for me and I am sure it looks extra special during December.
Have you ever been to Windsor or Eton? How did you spend your time in the towns?
Thanks for reading my blog today.
Love Kat xxxx