[AD – PR invite*]
In 2022 I have been fortunate enough to watch a few dance shows performed across the UK, specifically the Strictly Come Dancing UK tour at the O2 Arena, the world-famous Cuban troupe Acosta Danza in their performance at Canterbury's Marlowe Theatre and The Black Blues Brothers' acrobatic dance set at the Edinburgh Fringe. Each production has been enchanting in its own way, encompassing a different style and telling unique stories through music. Dance as an art form is the epitome of hard work and dedication and it takes years to perfect the craft. Despite being a huge fan of dance, I only watched ballet live for the first time very recently. I had the opportunity to see the classic dance form at Canterbury's Marlowe Theatre and I was not expecting to enjoy it as much as I did.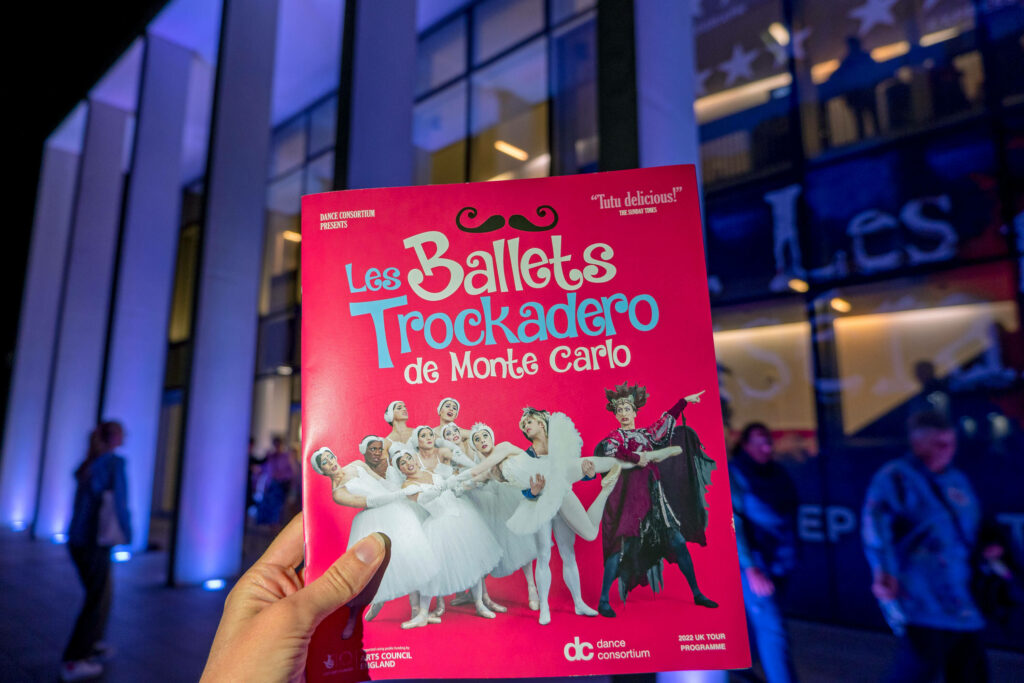 Favouring more rhythmic styles, I had always perceived ballet to be too serious and formal for my personal taste, but the all-male international dance troupe "The Trocks" or "Les Ballets de Trockadero de Monte Carlo" were anything but this. I was invited to see one of their comedic ballet shows at The Marlowe Theatre: a classic dance master class with a humorous angle. Ballet is usually such a serene and precise sport, so I was both intrigued and excited to see how the group would approach the comedic aspects of the show.
About the dance company
The Les Ballets de Trockadero de Monte Carlo dance company originated in New York in the 1970s, offering a comedic alternative to traditional ballet and a platform to dancers who were typically underrepresented by dance companies of the time. The all-male troupe dresses in drag and takes on the elegant moves that are usually made famous by female ballerinas. They perform en pointe, something that is extremely difficult for male dancers to do and their costumes feature the most spectacular tutus and tiaras.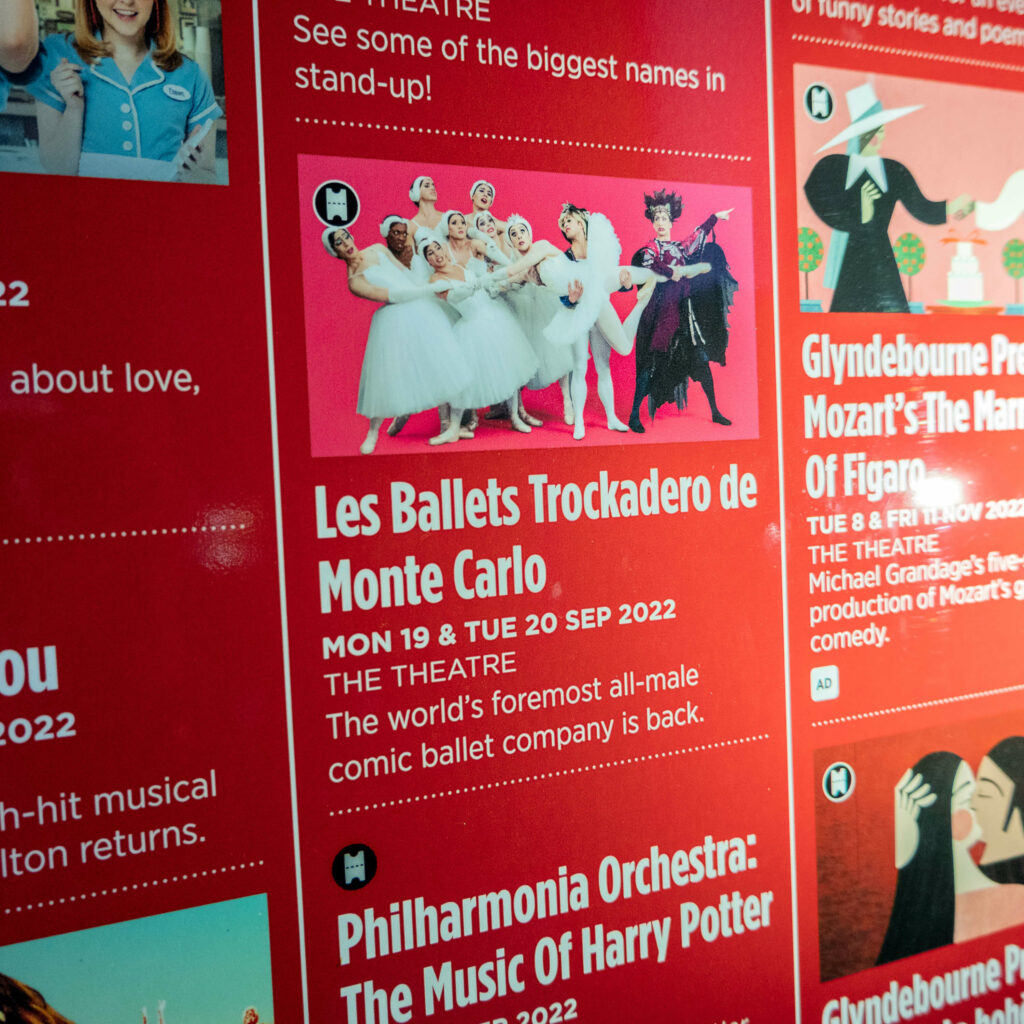 The Trocks are world-famous, performing at home in New York City, touring lots of countries as a company and helping raise money for AIDS charities around the globe through their performances. I felt very lucky to be able to see them live in our local theatre.
Show format and routines
The Trocks performed five routines over the course of two hours, three acts and two short intervals. The duration of act one featured 'Swan Lake, Act II' and it was a great way to open the production, with the classic music, memorable costumes and fairytale-inspired set. This was Swan Lake with a twist however, as no Trocks performance goes to plan (intentionally). It was bizarre to be laughing along to such a calm piece of music and intricate choreography, smiling at every accident and mistake.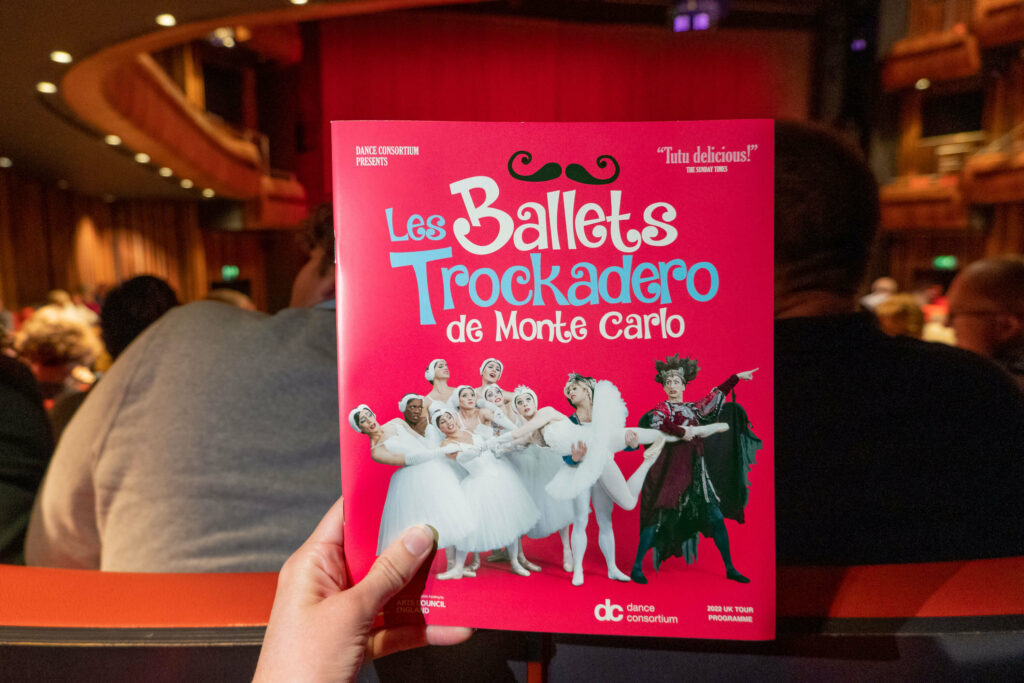 The second and third acts were filled with four much shorter routines. Each number was unique, showing the versatility of the company's talents. I found the plots a little difficult to follow, specifically the premise of the final number "Raymonda's Wedding". Regardless of this I appreciated the dancers' talents, comedic timing and the level of energy in each routine, laughing and smiling along with the rest of the audience.
Ballet and comedy as a combination
It was a welcome surprise to see the dance company retain the precision of ballet as an art form, but also make it light-hearted and funny too. The choreography was extremely clever, with one or two dancers breaking the synchronicity or not towing the line. Small 'mishaps' were scattered throughout the performance which provided an element of slapstick, but even this was not overdone with the funny moments landing really well. Before I would never have pictured ballet and comedy working well together, but this unlikely combination made for a fun evening out at the theatre!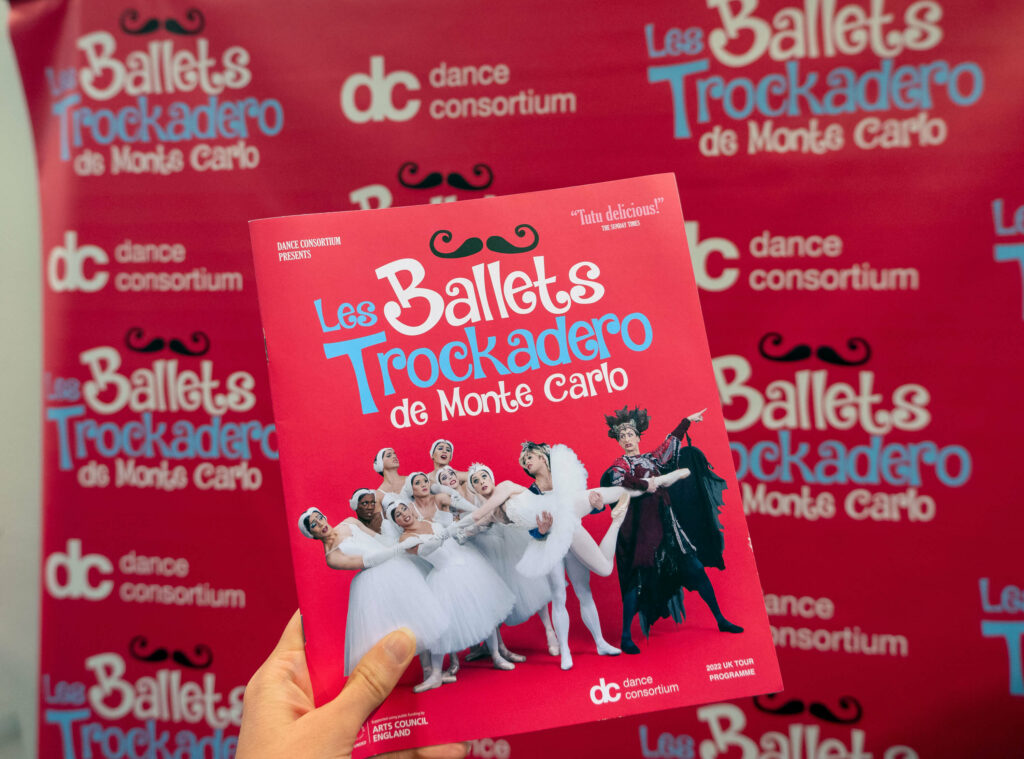 Les Ballets de Trockadero de Monte Carlo* are currently touring the UK until October, covering twelve theatres. Why not take the opportunity to see the world-renowned company in action at a theatre near you? You will not be disappointed!
Thanks for reading my blog today.
Love Kat xxxx
*Our tickets and programme for Les Ballets de Trockadero de Monte Carlo were gifted in exchange for a review of the performance.