Last November I watched the tremendous Luxmuralis close the 2022 Canterbury Festival with their show 'Shine: Let There Be Light!'. Renowned across the UK for their light and sound installations in historic locations, the company transformed Canterbury Cathedral for three evenings, bringing spectacular projections and immersive art to life in this iconic building. Living so close to the cathedral means I often take the landmark for granted, but when I explored the archways and crypts during Luxmuralis' residency, it made me see the venue in a whole different light, away from the daily tourists.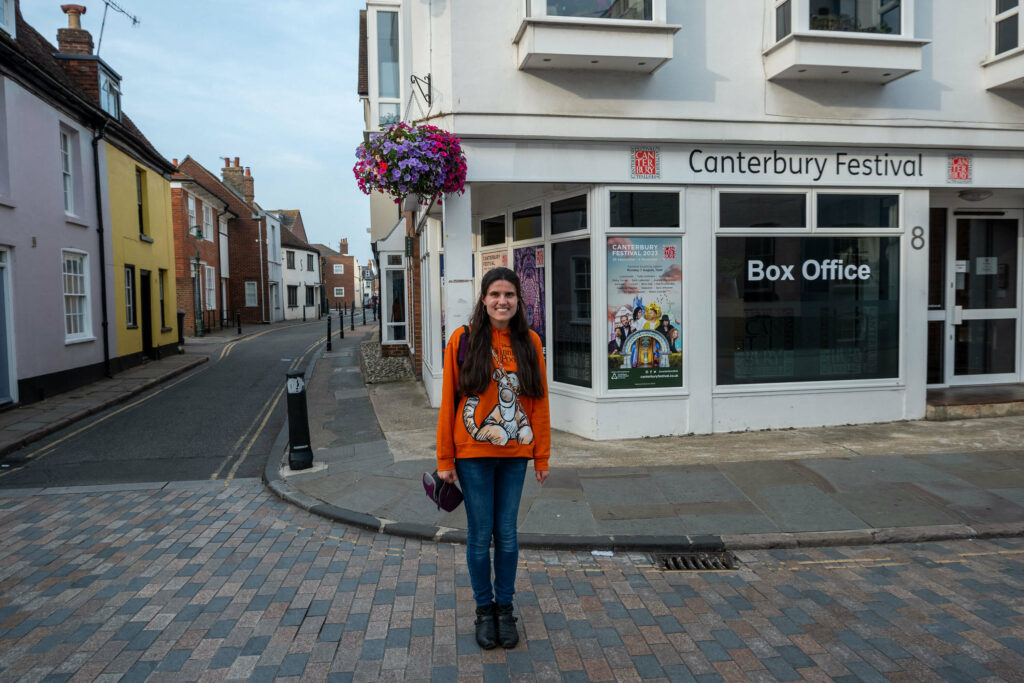 About Luxumuralis: Renaissance
Just ahead of the festival's programme launch in the summer we learnt that Luxmuralis would be back for 2023 with 'Renaissance': one of their installations that recently enjoyed a run at Exeter Cathedral. Themed around the historical period of the same name, the new display aims to celebrate what this period gave to society and even features paintings and artwork from the 14th to 17th century.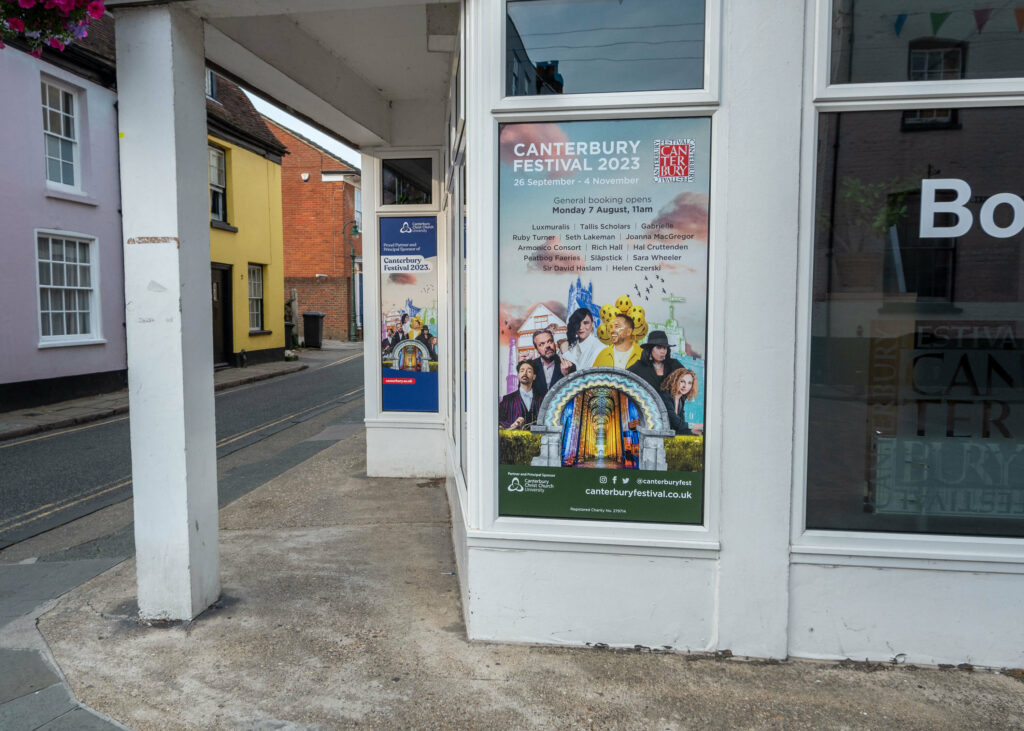 Renaissance at the Canterbury Festival
This time Luxmuralis are opening the festival rather than closing it, with entry slots available daily from 6:45pm (last entry 9:30pm) between Tuesday 26th and Saturday 30th September. Tickets are priced at £15 for adults and £12 for children under 16, with both prices including a £2 booking fee per ticket). There are also accessible sessions available at 6:45pm each day, with tickets available for £8 including the booking fee. If you are interested in seeing the creatives in action, I recommend booking your tickets soon as nearer the time when word of mouth spreads about the level of immersion involved in the show, it might be more difficult to get the time that you want. With the event also being in September this year it won't be quite as dark, so the later evening slots which showcase the lighting effects in contrast against the night sky might be harder to come by.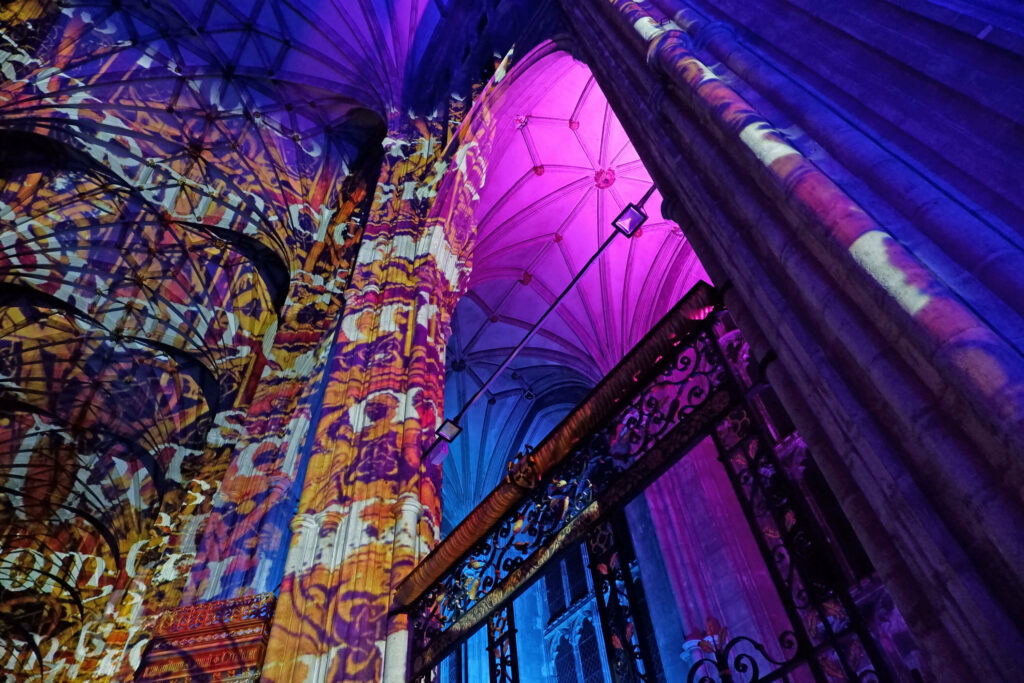 Purchasing tickets for the Canterbury Festival
Tickets for Luxmuralis and all of the exciting upcoming Canterbury Festival events can be purchased via the festival's website. There are comics, theatre productions and more just waiting to be explored throughout the month of October. I for one am very excited for the festival to begin next month!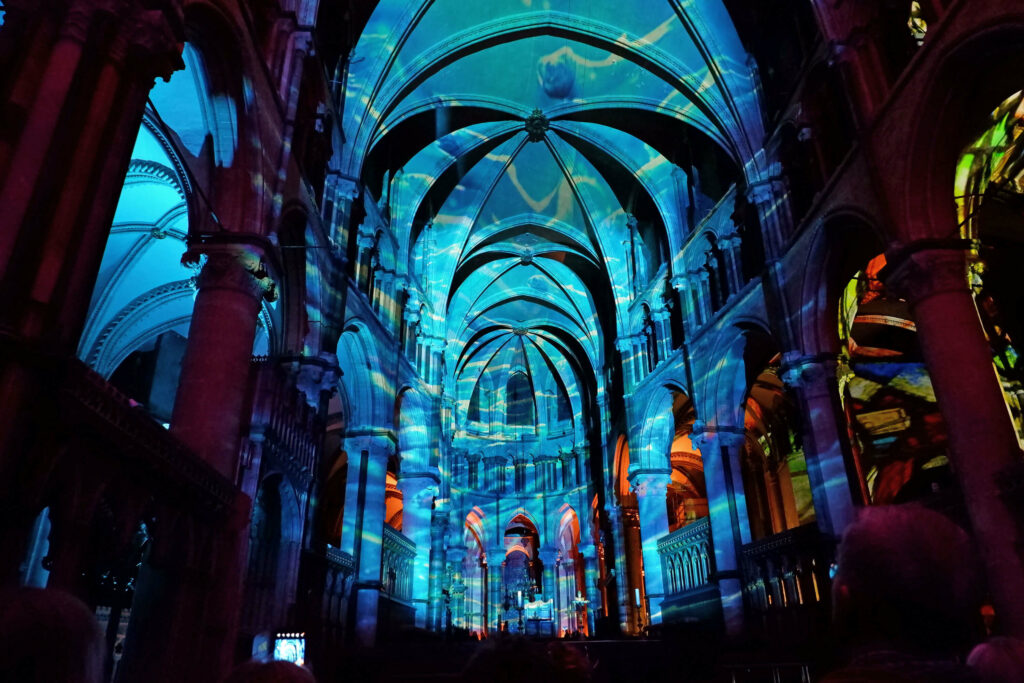 Thanks for reading my blog today.
Love Kat xxxx