Travel is one of my favourite pastimes, so I am sure it will be no surprise to hear that I could not wait to fill 2022 with as much international sightseeing as possible. After a year of domestic adventures in 2021, we started the year as we meant to go on with a February break to Vilnius, Lithuania and a Spring cruise to the Norwegian fjords with P&O Cruises. The April cruise had been in the diary since May 2021 and after 11 months, I could not wait to step onboard Iona when the time came around on Saturday 9th April 2022. Cruising had never been something that I thought I would enjoy, but after hearing about P&O's Norwegian fjords route, I decided to step outside my comfort zone and book a bucket list trip to majestic Norway. I'd be lying if I said that Disney's Frozen did not spark my interest in the Scandinavian gem. It has been a dream of mine to visit the real-life inspiration for Anna and Elsa's Arendelle since 2014 and 8 years later I finally got to set foot on the fjords.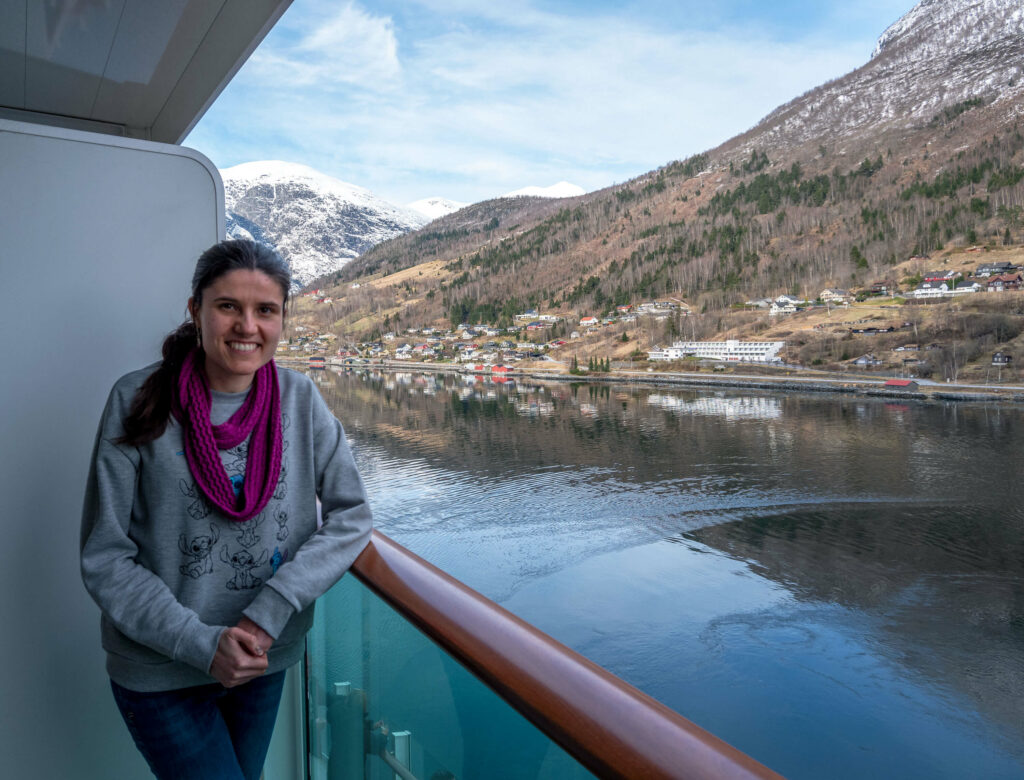 As a first timer to cruising I was a little daunted by the planning process ahead of our trip. I booked a couple of excursions for the port stops and a visit to the spa in advance, but aside from this I did not know what to expect onboard the ship. Now having experienced a week of cruising around Norway, I wanted to put together a list of all of the things I wish I had known before setting sail with P&O Cruises. Hopefully it will help other newbies to cruising who are in a similar 'boat' (excuse the pun).
1. Port parking needs to be arranged in advance.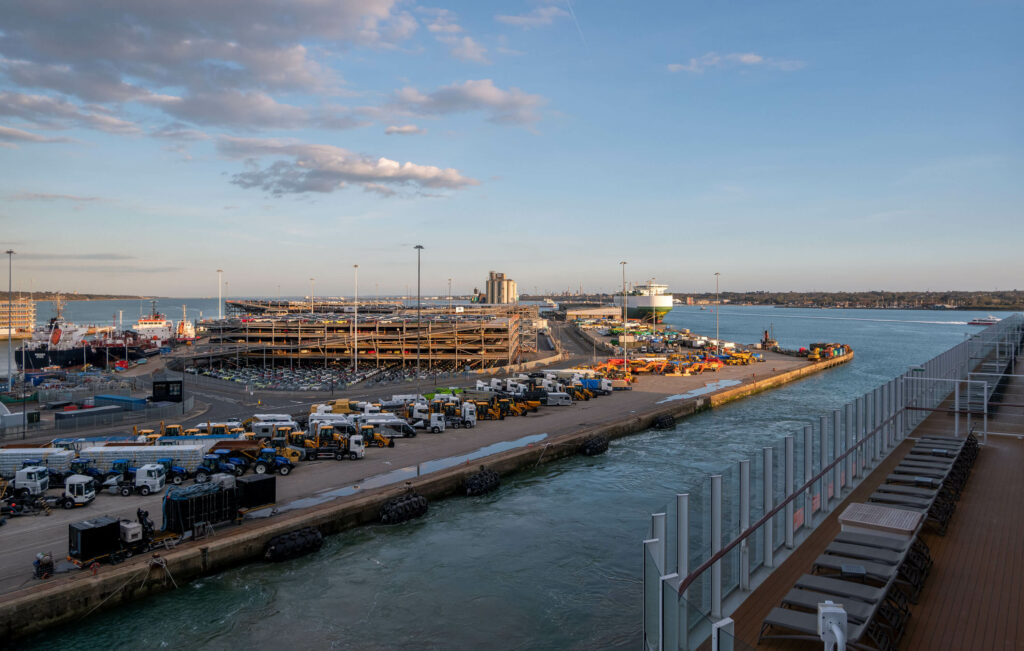 When booking the cruise last May, we were offered free parking at the port and £100.00 of onboard spending money. Unfortunately we did not read the fine print and left it too late to arrange our complimentary parking. We naively assumed that you could just drive up to the parking complex on the day and show your booking confirmation, but this was not the case. You actually needed to book the complimentary parking over 10 days in advance. Fortunately Holiday Extras were offering reasonably priced parking at the Ocean Terminal, so we were able to secure a last minute space after all. Please double check the parking terms and conditions when you make your cruise booking, so that you do not make the same mistake as us.
2. The buffet is not your only included dining option.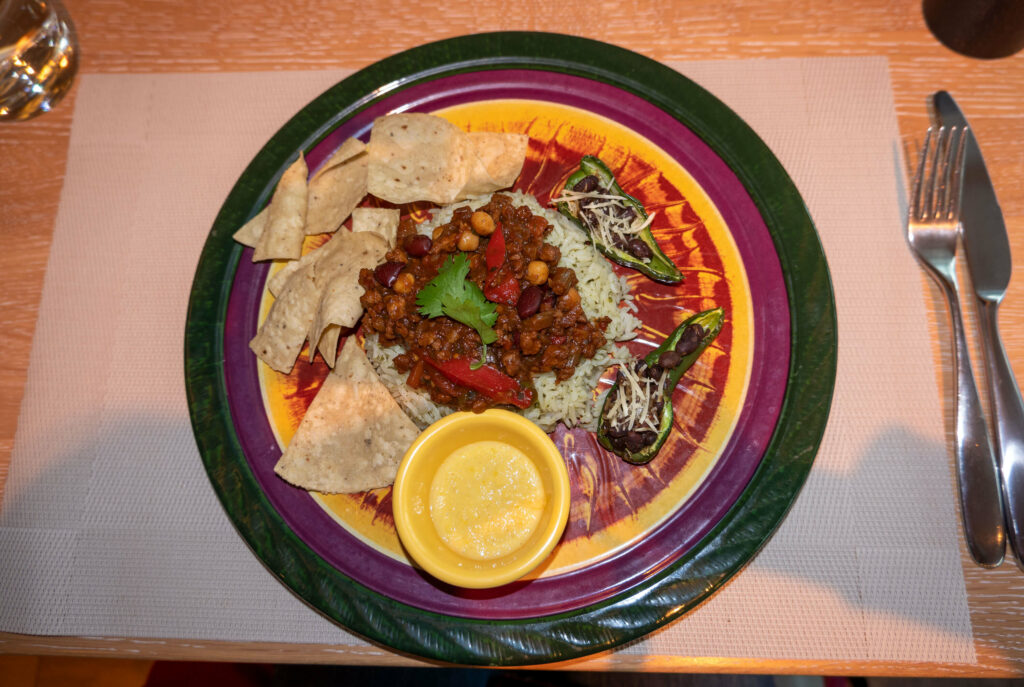 If it wasn't for the fact that I'd spent some time browsing Iona videos on YouTube in the lead up to our trip, I would not have been aware that there were multiple sit down restaurants on the ship that are included within your holiday package price. On our first couple of days we scouted out all of the table service restaurants with a minimal or non-existent additional charge. We booked tables at The Olive Grove and The Beach House, which offered Mediterranean, South American and Caribbean food respectively. These restaurants offered something different to the buffet on a couple of nights of the cruise and the unique cuisines were a real treat. If you are cruising soon, I highly recommend researching your ship in advance and learning about all of the included dining options.
3. The celebration night is not for everyone.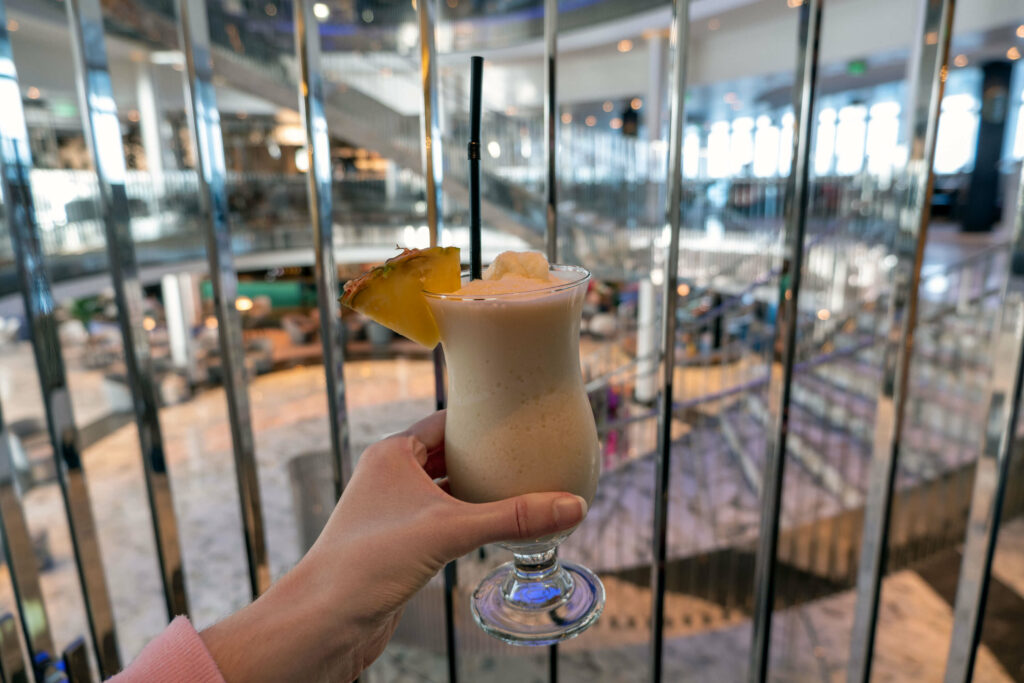 To put it simply, 'gala' or 'celebration' night on P&O Cruises' Iona mainly featured ball gowns and suits. Every other night was 'evening casual', with dark jeans and smart tops acting as acceptable evening attire. Dress codes usually provide me with anxiety as I never know if what I am planning to wear is smart enough. As fans of jumpers and jeans, we decided to sit the celebration evening out and enjoyed a relaxed evening at The Quays. If we choose to cruise again in the future, I will feel a lot happier packing outfits for the trip, knowing that not everybody takes part in the formal night.
4. Upgrade your international mobile data package rather than pay for wi-fi on the ship.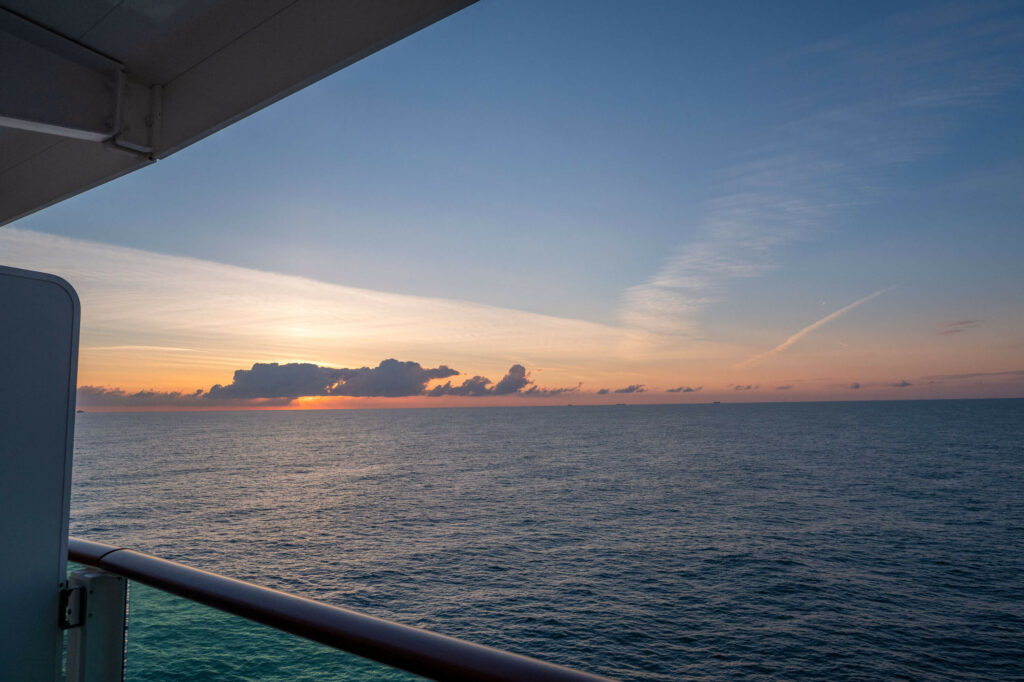 Since switching to Tesco Mobile, I have taken full advantage of their 'Home From Home' feature which allows you to use your home data allowance in 48 European countries. Norway was one of these nations and I saved us both £15+ a day, connecting to the internet via 4G instead of paying for wi-fi on board the ship. I did not have internet access on the sea days but this did not matter as we enjoyed the downtime with our books, the gym and the in-room entertainment system. I definitely recommend looking into mobile data packages and seeing if you are covered for the port stops, rather than instantly paying for onboard wi-fi.
5. Most passengers disembark at ports in the morning on excursion days.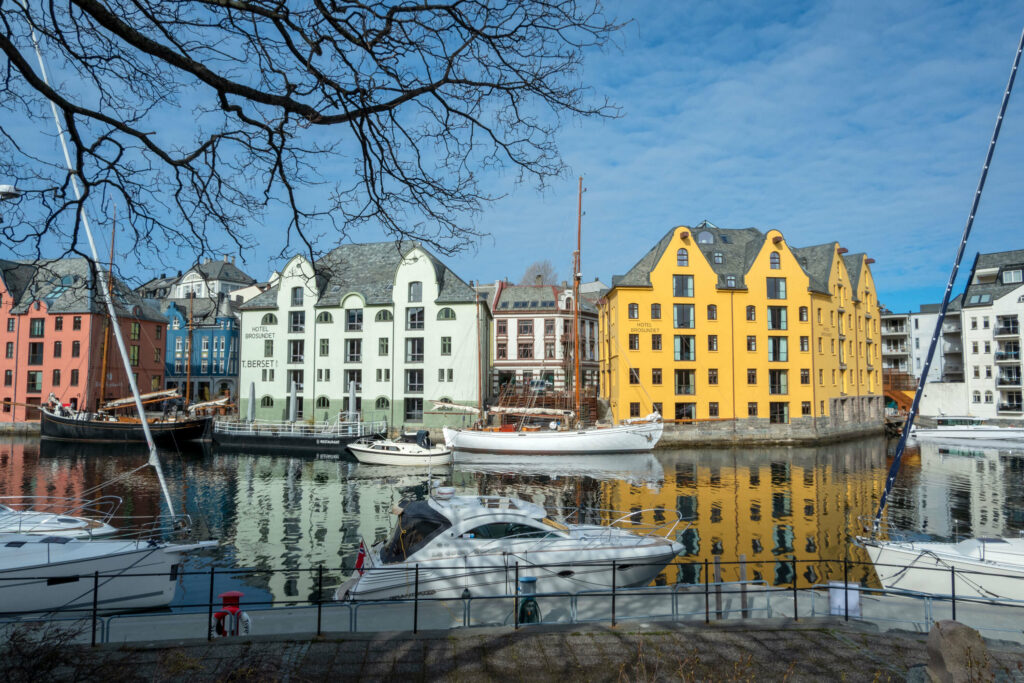 When the ship docks in a port for the day, there is an early morning rush to the gangways, where visitors aim to be some of the first to disembark. In Norway each excursion lasted for about four hours and there were two excursions each day: one departing at approximately 09:30am and another later in the morning. This excursion schedule made morning disembarkation even busier and if we really wanted to avoid the crowds, we should have booked trips later in the day or headed out independently in the afternoon.
6. Shore experiences could be your only opportunity to see a location.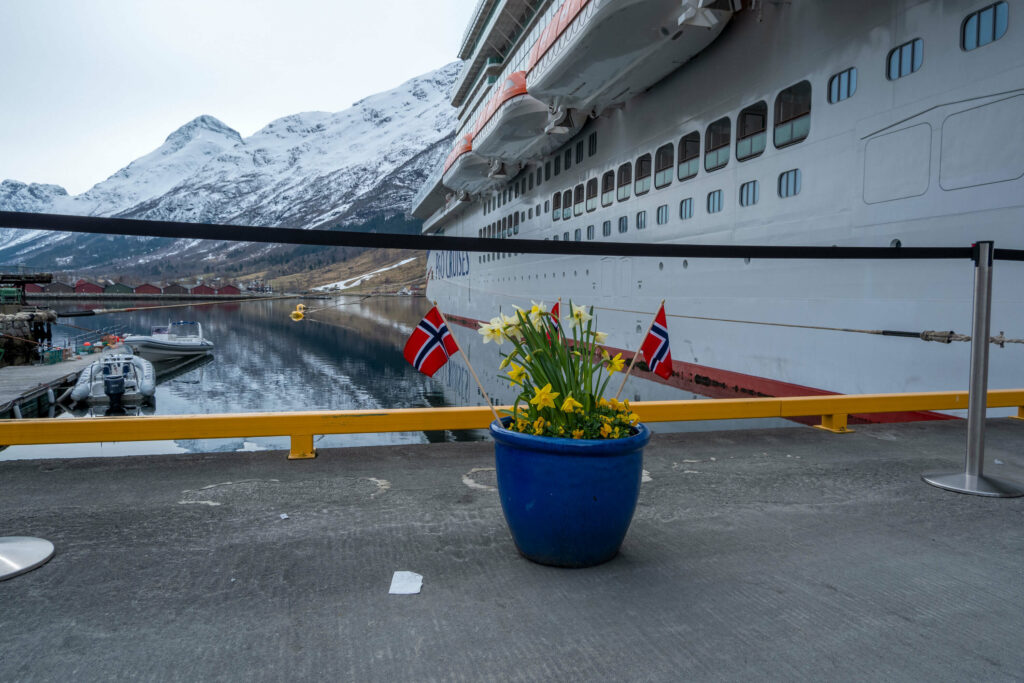 Some ports are located a distance away from tourist attractions or destination centres. With a maximum of eight hours in a location, the only way you can access specific points of interest is by excursion or group tour. You do not want to waste precious time ashore trying to track down a taxi or transfer bus, so excursions are sometimes the only option. Ahead of our trip, I googled each of the stops and the recommended excursions, finding out which places we would need to visit as part of cruise tours. This was really helpful as I was able to work out where to allocate our holiday savings, making sure that we saw all of the tourist sights on our list.
7. Exchanging cash into the local currency is not essential.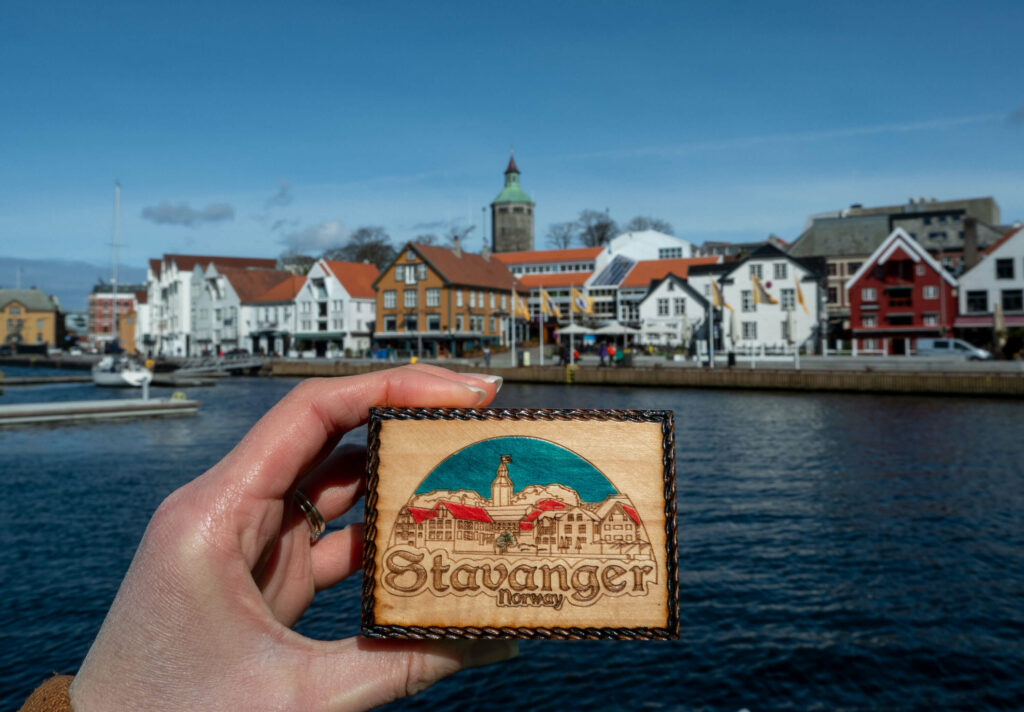 With most of the currency exchange businesses closed in Canterbury, we really struggled to get hold of some Norwegian krone ahead of our fjords cruise. In hindsight after seeing the tourist shops at each of the ports in Norway, I really did not need to worry about tracking down some krone. The port shops and any businesses we came across all accepted cards, euros or pounds. This must be extremely helpful for tourists sailing around multiple countries that each have unique currencies.
Seven days of sailing from Southampton to the Norwegian fjords was a great introduction to cruising. We reserved a stylish cabin with a balcony on Iona and were able to take in the spectacular landscapes from our own private space. Being at sea was a totally new experience for me and after coming home, I am a lot more knowledgeable about cruise holidays. I wish I had known these tips in advance of our trip, so that I could have embarked with a better idea of what to expect with P&O. Hopefully this list benefits first-time cruisers in the future!
Thanks for reading my blog today.
Love Kat xxxx