When I was planning our first cruise earlier this year, one of the thoughts that kept entering my head was whether we should be booking Norwegian fjords shore experiences with P&O Cruises or exploring ports independently. Within the shore experiences section (cruise excursions) of the company's 'My Holiday' site there were many different suggestions of things to do in port, but unfortunately very few of the activities met our budget.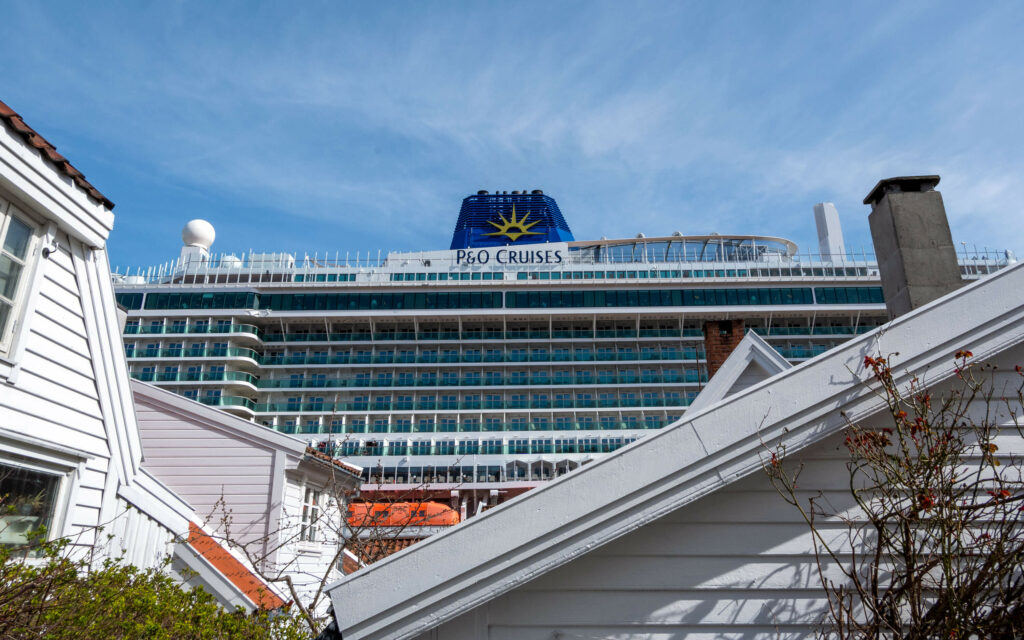 With limited excursions available for less than £40 per person, you can imagine my dilemma at what to do next. Do I book the most exciting excursions and take a hit to our overall trip budget? Do we board the boat without any bookings and play things by ear? Today I will show you how we navigated the many Norwegian cruise excursions on a tight budget, in the hope that it can help other first time visitors to the fjords. If you are unsure whether the excursions are worth the money, independent exploration is usually the cheaper and more flexible option, but you might miss out on once-in-a-lifetime trips further away from the port.
Before embarkation
I can only provide details for P&O Cruises, but purchases of shore experiences on this cruise line are completely refundable before you embark the ship. This gives you a great level of flexibility as you don't have to be 100% certain that you want to go ahead with an excursion upfront. The policy was really helpful for us as we were one of the first sailings for 2022 and the return to 'normal' holidays.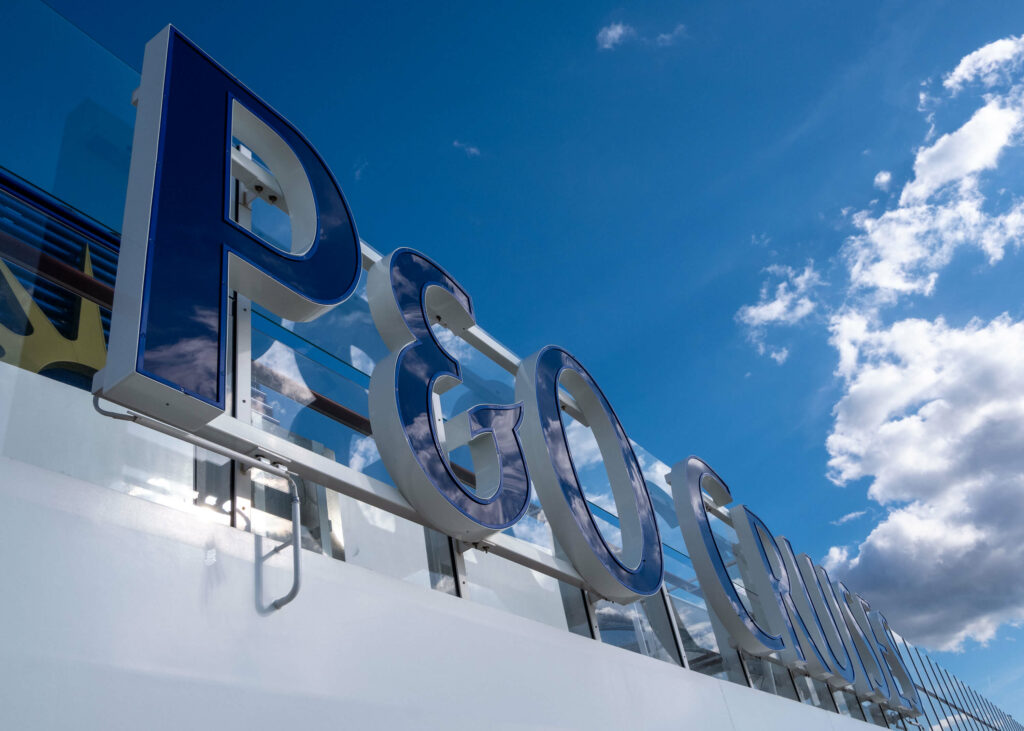 Eleven months before our embarkation date, cruise policy stated that you needed to be on a guided trip to disembark. Initially I made bookings for all four ports: Stavanger, Olden, Alesund and Haugesund, expecting to cancel a few of them if policy changed. A month before we were due to travel I checked the guidance again and indeed things had changed; we were now able to disembark without an excursion. I cancelled the walking tours for Stavanger and Alesund, getting almost half of our excursion money back and started some research for our own separate plans.
Types of excursions available
In every port there were walking and coach tours available. There were also several water-based experiences such as boat rides to Pulpit Rock (Stavanger), kayaking on Lake Olden and a day cruise on Lake Stryn (Olden). For hikers, you could walk up Alesund's Sugarlump Mountain or take part in various other mountain-based activities. With Norway's rich history, there were Viking tours in both Stavanger and Haugesund and an open-air folk museum at Sunnmøre (Alesund). The most popular attraction was the Briksdal Glacier by foot and there were multiple coaches lined up to take people to the natural wonder when the ship arrived in Olden.
Olden excursion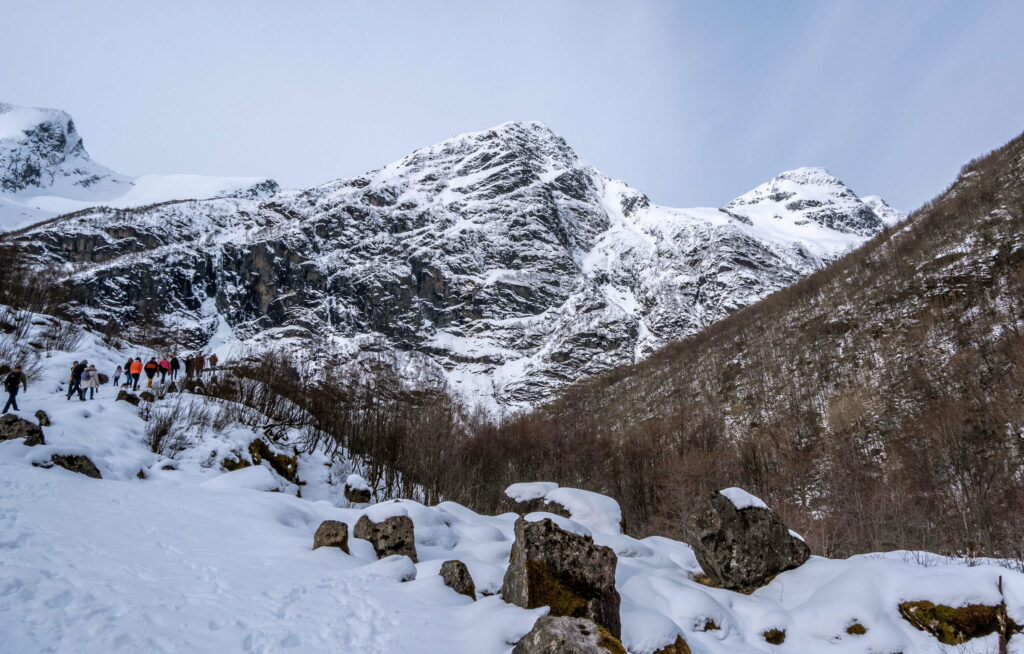 Olden was the most remote port, located in the Jostedalsbreen National Park. The nearby Briksdal Glacier was on our must-see list so we were very pleased to secure this experience as an excursion (£59 per person). Our tickets included transport to and from the glacier and a dessert buffet at the visitor centre. This day out was the highlight of the week for me and if you are interested in the trip details, I created a whole separate article on the glacier experience.
Skudeneshavn excursion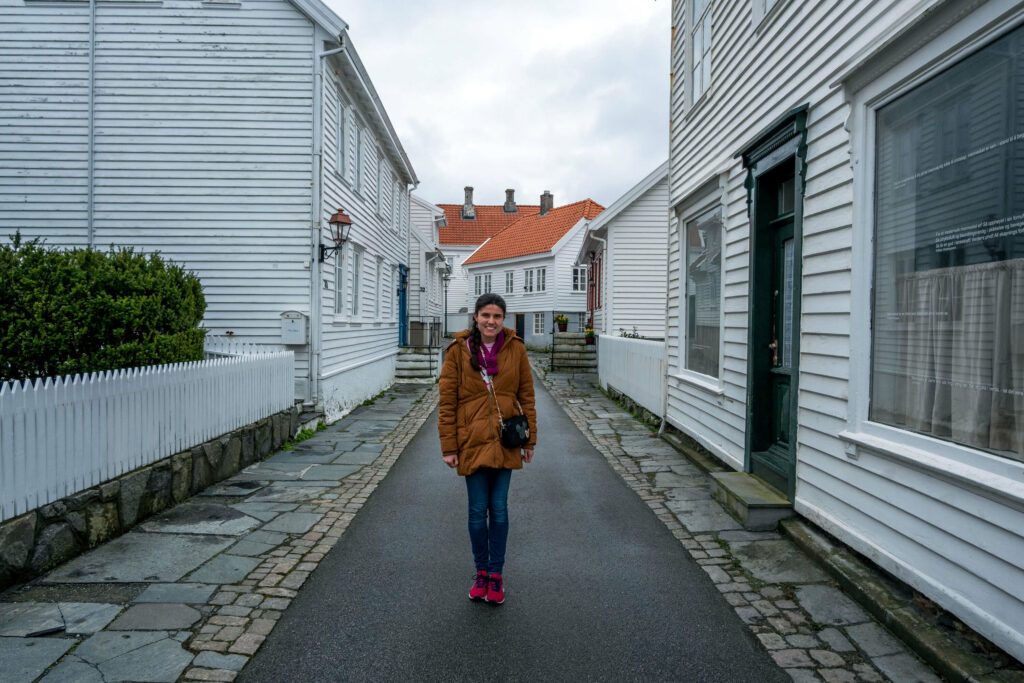 Haugesund was the last port of our trip and we visited the city on a bank holiday. Everything shuts in Norway over Easter week and the whole of Haugesund city centre was closed. Fortunately, we were booked onto an excursion to the historic town of Skudeneshavn for the morning (£48 per person) so we weren't going to be stuck without things to do.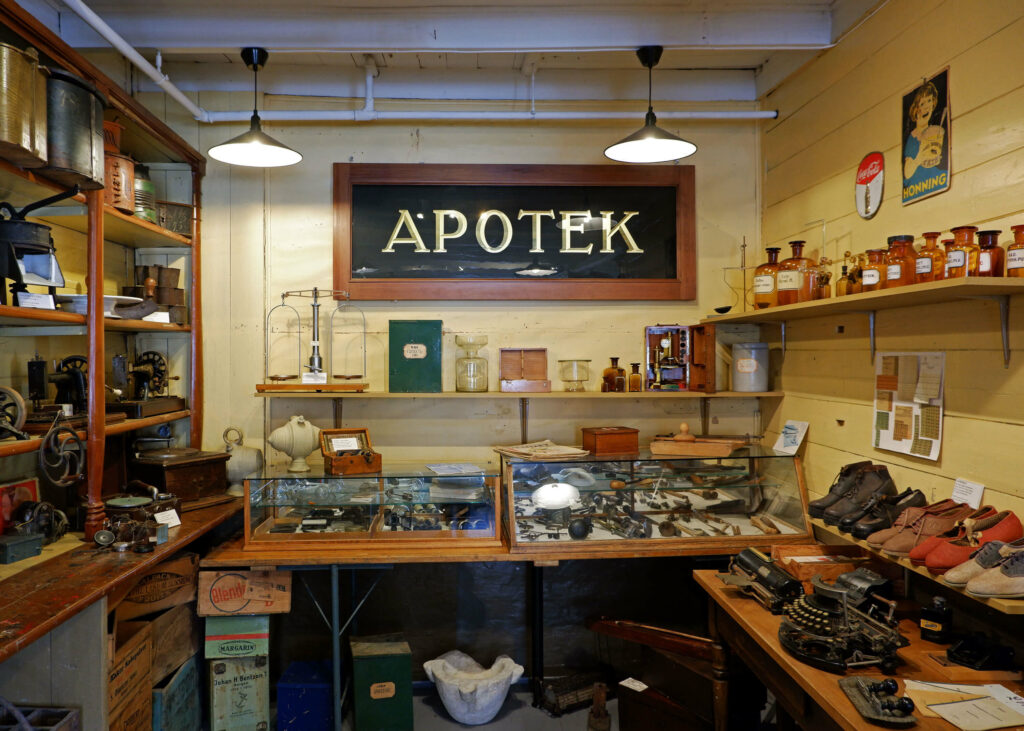 Forty five minutes away by coach, Skudeneshavn or 'Skudenes' as it is known by locals is a preserved fishing town on the island of Karmøy. It is known country-wide for its 19th-century wooden houses and the town is a popular cruise excursion destination. Organised by P&O, the trip lasted for approximately four hours and covered the Karmøy Fisherman's Memorial, Skudenes Museum and some free time in the town centre. The museum showcases a merchant family home in the 1800s and the exhibits were absolutely fascinating. Visitors are able to learn about family life and industry in old Norway, as well as picture life on the fjords during a bygone era. It was a great half day out on the island of Karmøy.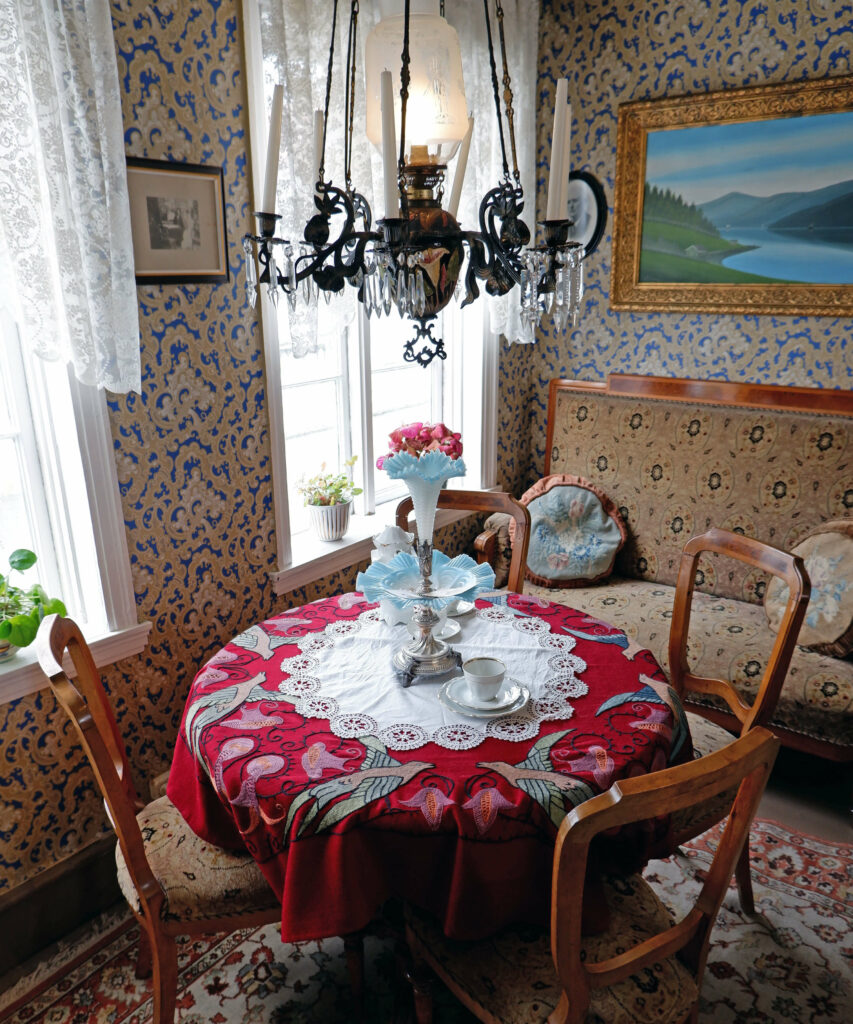 Were the excursions worth the money?
The Briksdal Glacier and Skudeneshavn were located miles away from the Stavanger and Haugesund ports and the included coach transportation was a huge help in getting us to the attractions. The addition of the complimentary refreshments at the glacier visitor centre and the museum entrance fee in Skudenes expanded the shore experience offerings, but not enough to fully justify the high prices. I am not sure if it would have been possible to get to either place without a pre-booked tour so logistically P&O Cruises' tours were the best option for us, but the prices were not cheap considering how many people could fit on a coach. Briksdal's remote location and the novelty of the experience made the £59 more reasonable, but even so this was quite a lot for two coach journeys, some tea and cake.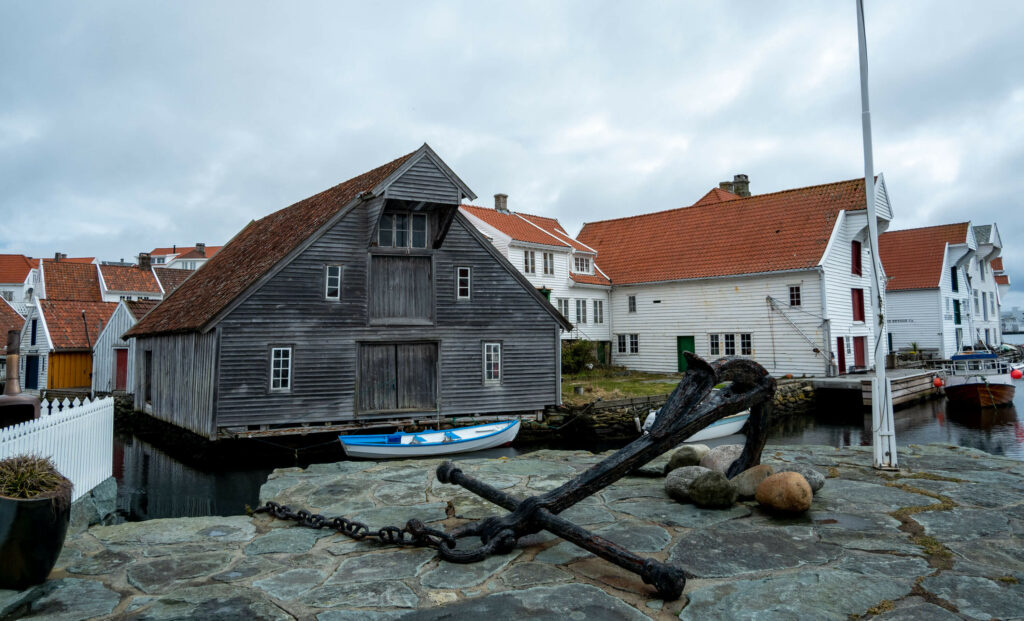 Even though we cancelled our P&O-organised walking tours, we saw a few groups out and about in central Stavanger. In this city and Alesund you moor up footsteps from the tourist areas. Unless you are a real history fan and interested in the commentary, I would not pay for a walking tour in either of these places. Instead, I would head straight to the tourist information building, ask the concierge for recommendations and explore using the free city map. You will save approximately £20-30 per person, be able to devise your own walking route and stroll at your chosen pace. We definitely made the right choice exploring these cities independently.
Final thoughts
Shore experiences around the Norwegian fjords are fantastic if there is an attraction you really want to see. Transport and entrance fees are completely covered for you, taking the hassle out of your trip and when you disembark the boat, all you need to do is find your tour guide. This convenience comes at a price though as the touring and cruise companies need to make some money from the day out offerings and the customer ends up paying quite a bit of money for half or full day trips.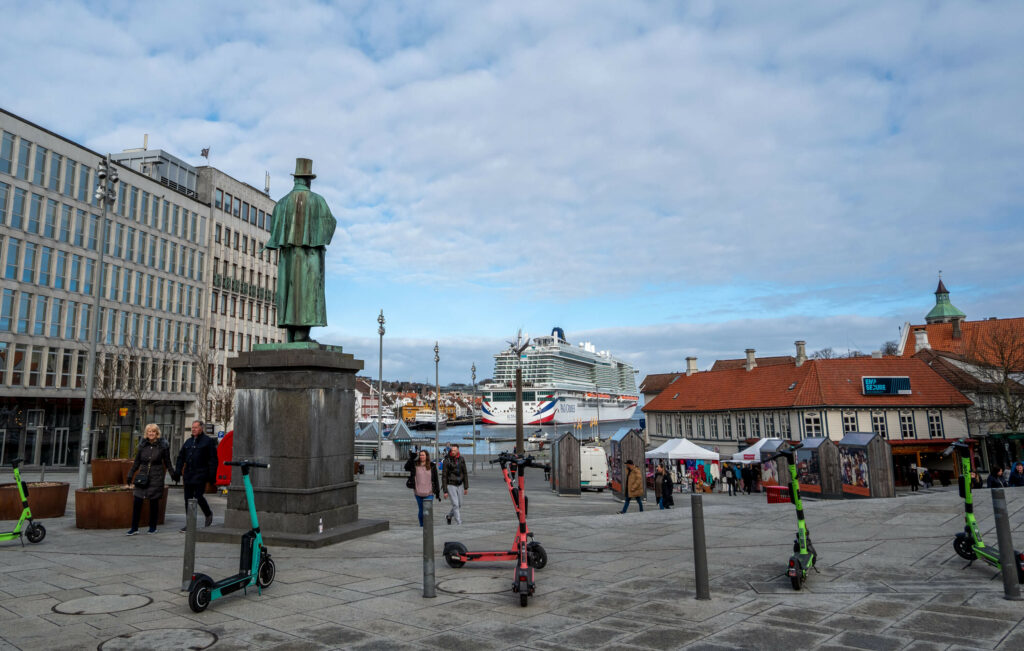 If you are also travelling with P&O, I recommend booking excursions for each day upfront and then utilising the free cancellation policy if you change your mind. In the lead up to your holiday, why not spend some time working out how you would get to the attraction and how much the independent transport would cost. You can then decide if you are comfortable with exploring on your own and find out if you are being charged above the odds for transport and attraction fees.
Are you heading to the Norwegian fjords soon? Have you booked any excursions?
Thanks for reading my blog today.
Love Kat xxxx