Whilst we were in Dublin, my boyfriend took me to Sophie's restaurant as part of my birthday present. Sophie's is located on Harcourt Street at the top of the Dean Hotel and it's know for being one of two locations in the Irish capital where there is a view across the whole city. Looking at a city from above is a travel tradition for me; I like to find an observation deck or city view restaurant wherever I visit and capture skyline shots on my camera. A meal at Sophie's with a view of Dublin was such a thoughtful gift, I feel very lucky! For today's article, I thought I'd show you the food that we ordered, the interior at Sophie's and the view from our table.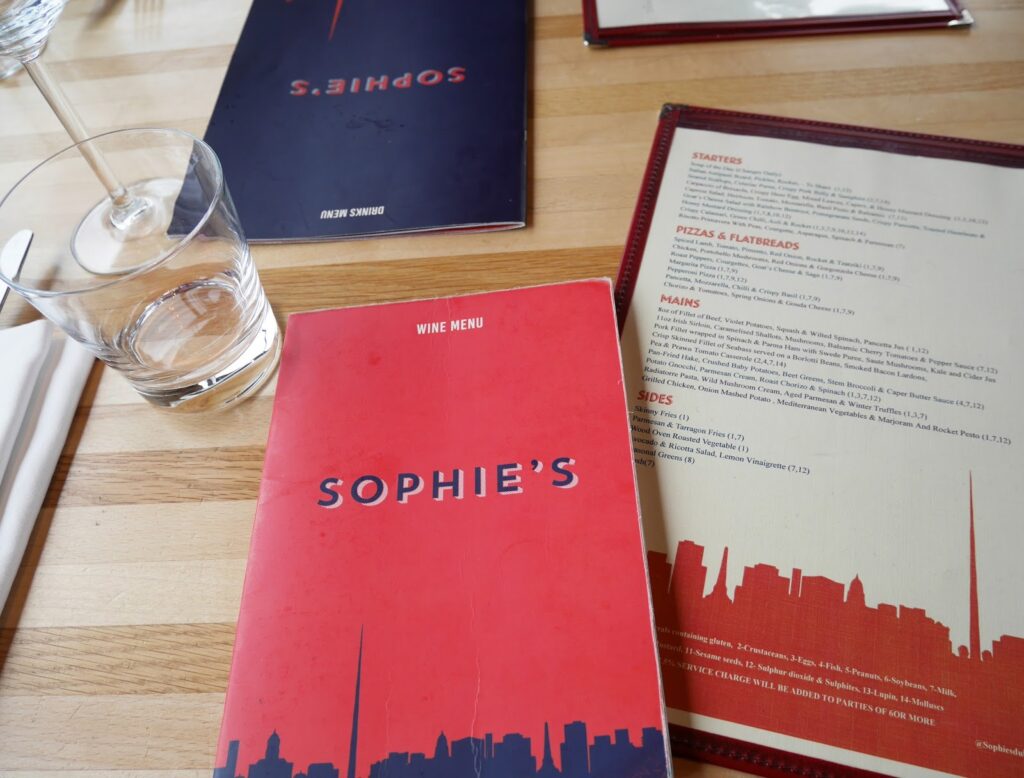 At Sophie's, the menus have silhouettes of the Dublin skyline on them. Even the branding of the restaurant reflects the views that you can see from the windows.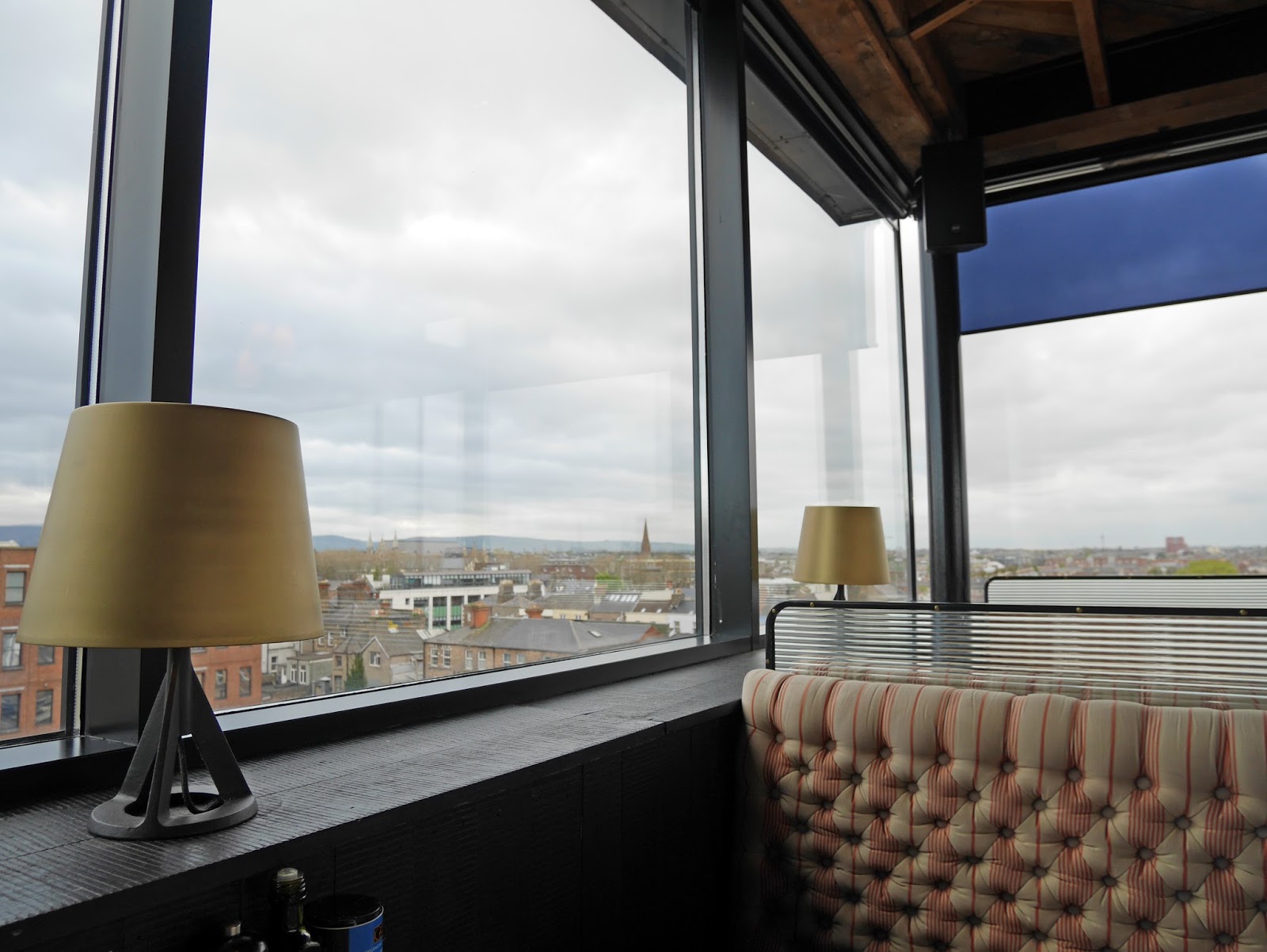 We were sat in a comfy booth with a view, which was definitely a good spot for taking photos! I did go for a wander around the restaurant though, to see if there were any other parts of the city that I wanted to photograph. Luckily we had an early booking, so I didn't have to worry about being in the way of other people!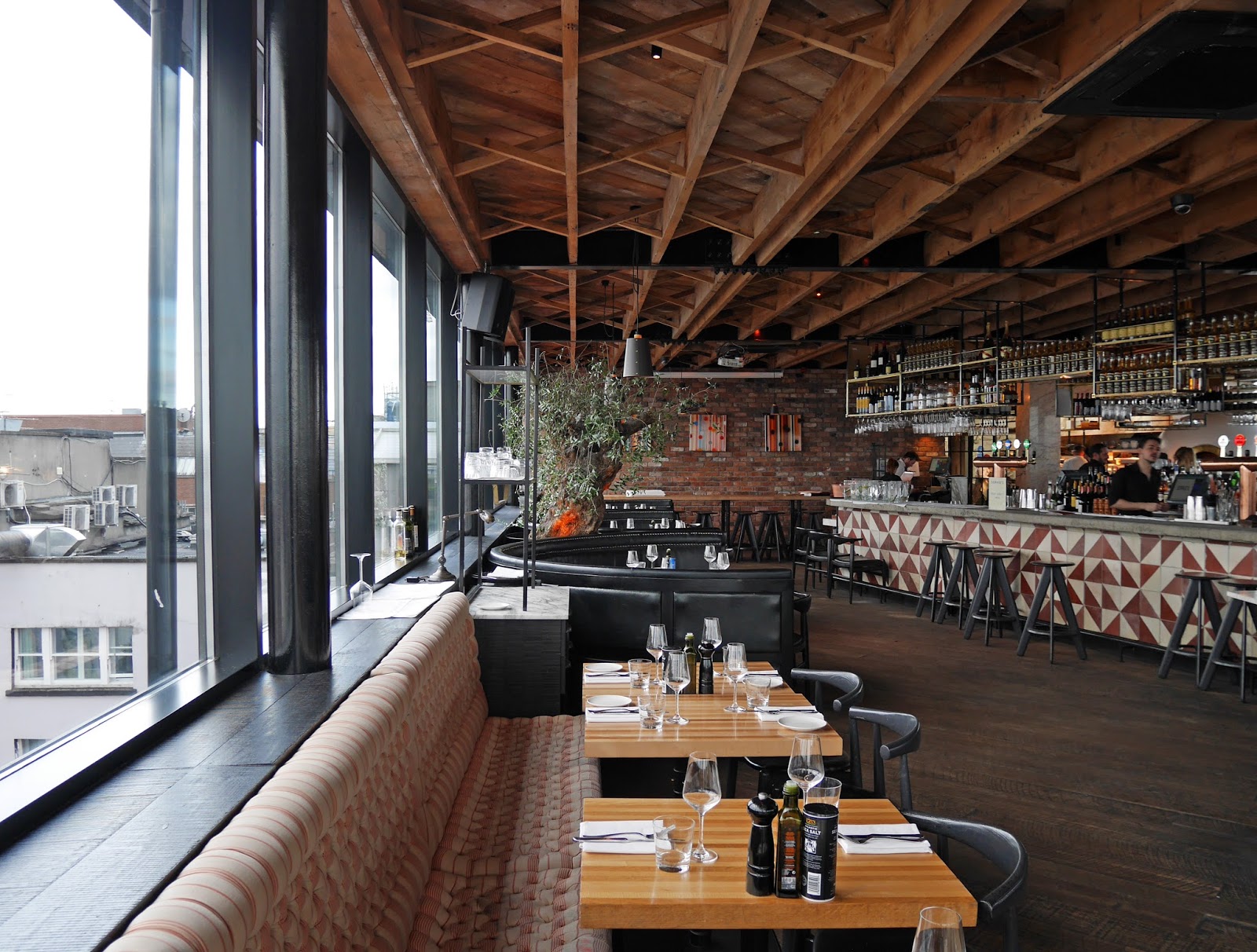 Sophie's has a really stylish bar. I can imagine it being a great place to stop with friends if you're heading out for evening drinks.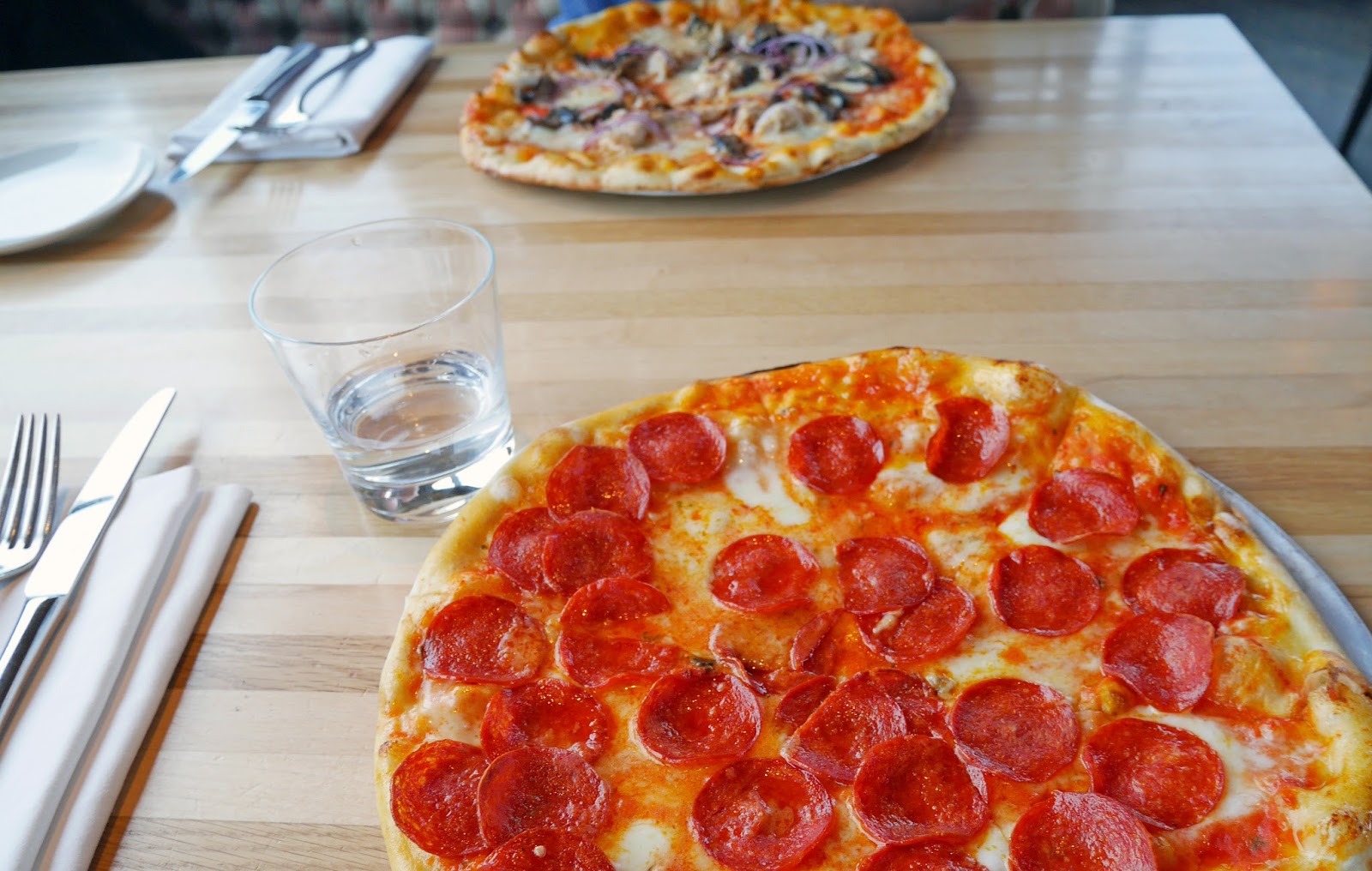 For our main meal we both ordered pizza, with me choosing the pepperoni and my boyfriend opting for the chicken. The pizzas were delicious and just what we needed after a busy day exploring. Pizza with a city view? I don't think an evening can get much better than that.
Sophie's restaurant was lovely and I'm trilled that my boyfriend was able to reserve us a table. If you're heading to Dublin soon, I'd definitely recommend Sophie's at the Dean Hotel. Make sure you book a table though, to avoid disappointment.
Thanks for reading my blog today.
Love Kat xxxx