Last Saturday we drove to Bruges, Belgium for 24 hours via the Eurotunnel. We live in Canterbury, which is only 30 minutes drive from the Folkestone Eurotunnel terminal, so getting to the continent is relatively easy for us. We're fortunate enough to be able to head over to France or countries nearby for a short break with very little travel time involved, so in 2018 we're making the most of the fact that we have both the EuroTunnel and Eurostar nearby.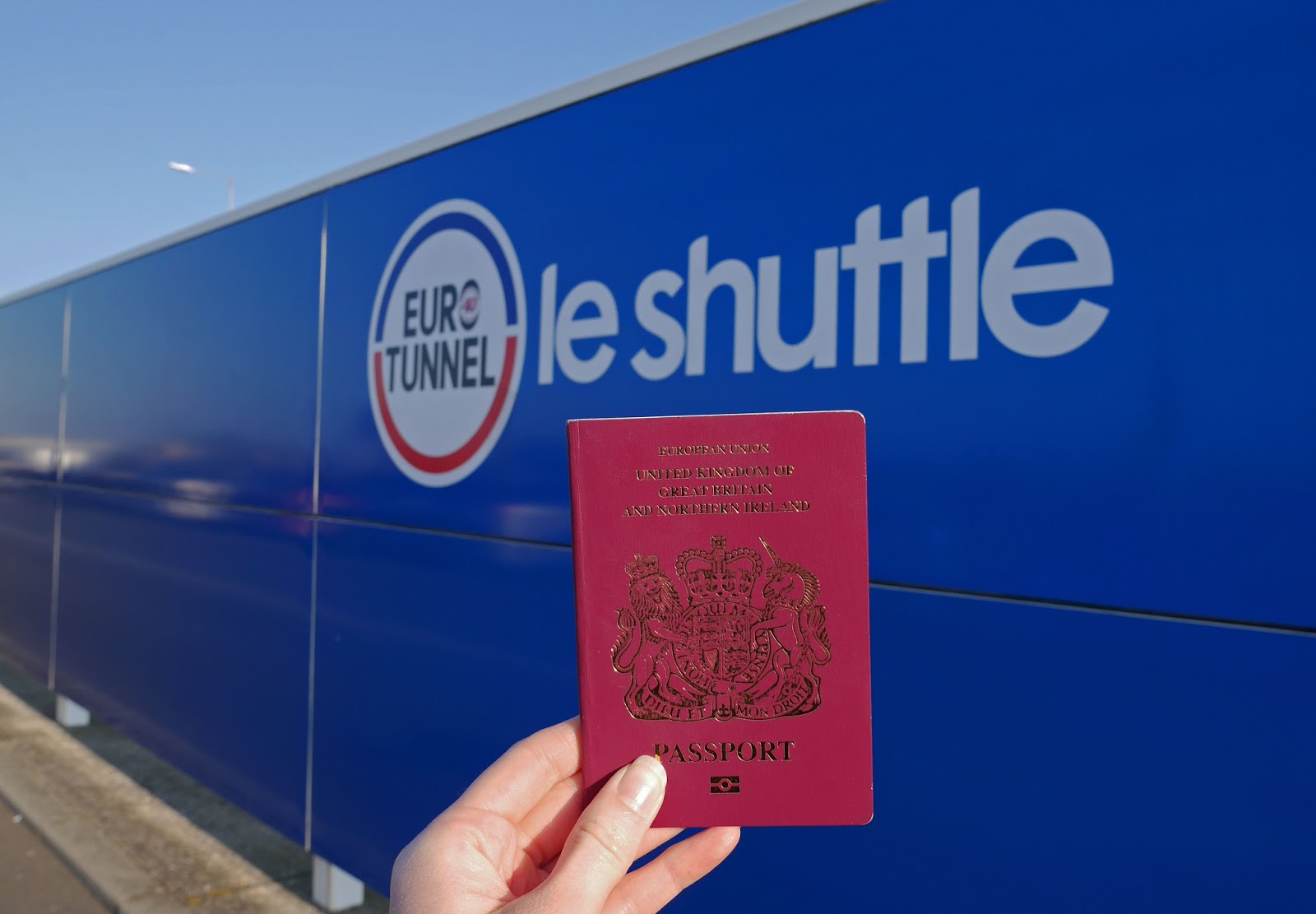 My parents were coming with us for the weekend, so they picked us up bright and early on Saturday morning, just in time for our 9am crossing to France. The Eurotunnel is really popular in Summer, with families hopping over to France or further afield for their annual Summer holiday, but in Winter it is very quiet. We'd never seem the terminal so empty, I could hardly believe that this was the same place that I've visited during the Summer almost every year since I was little, which was normally full to the brim with travelling Brits. There weren't many crossings running because we were travelling out of season, but by 11am French time, we were in France, visiting the hypermarket at Dunkirque.
Dunkirque, France
Every time that we travel to the continent by car, we always make sure that we find a Carrefour hypermarket and stock up on food and alcohol. My Dad and boyfriend really like Belgian beer, so they spent a bit of time finding bargains, whilst my Mum and I headed straight to the chocolate aisle. With a trolley load full we left the hypermarket, filled up the boot of the car and headed to the beaches at Dunkirque. There was lots of building work going on in the town, but we were able to at least walk to the edge of the beach. A significant location in World War II, it was interesting to visit and only begin to imagine what it would have been like in the late 1930s and early 1940s.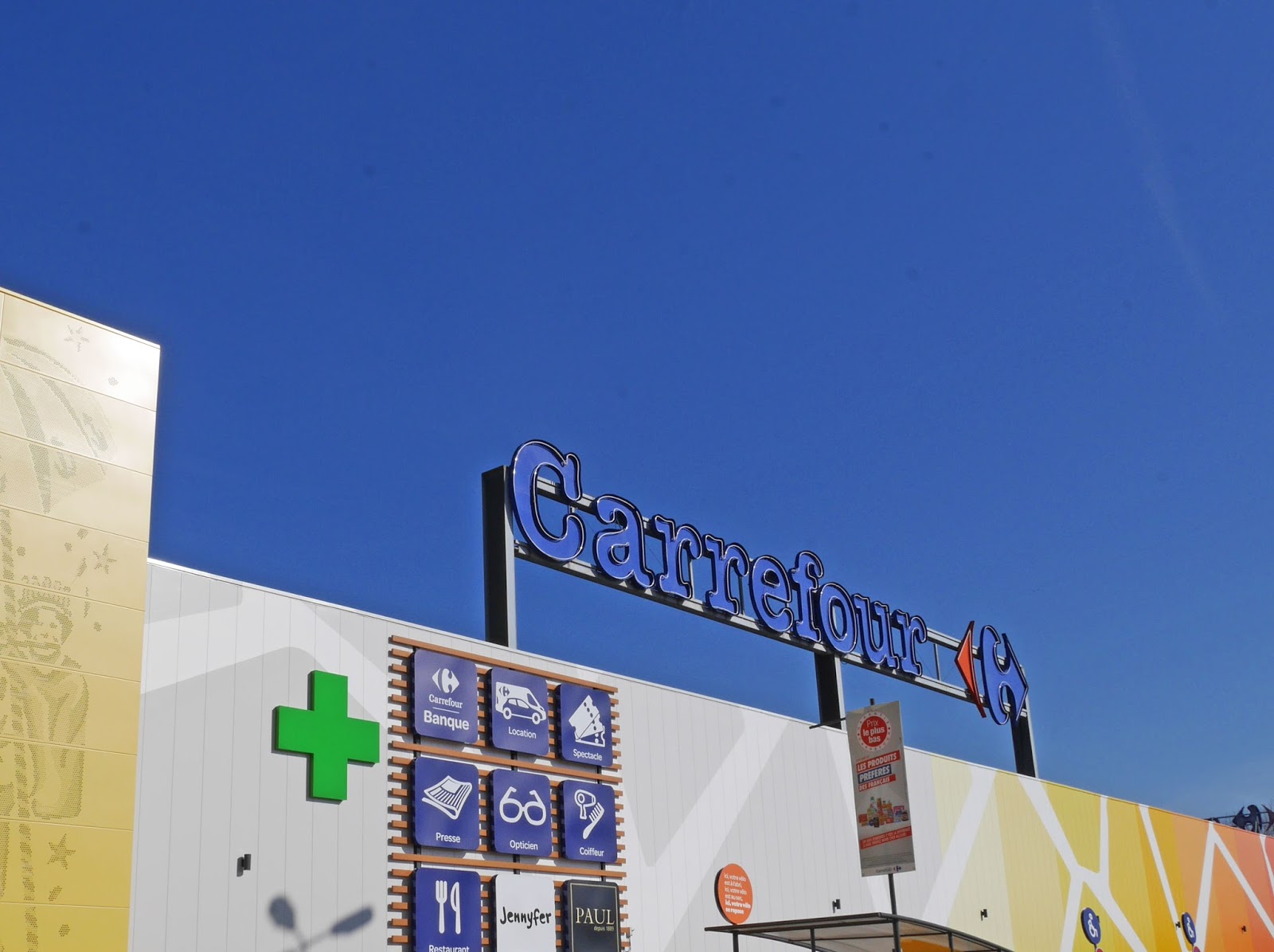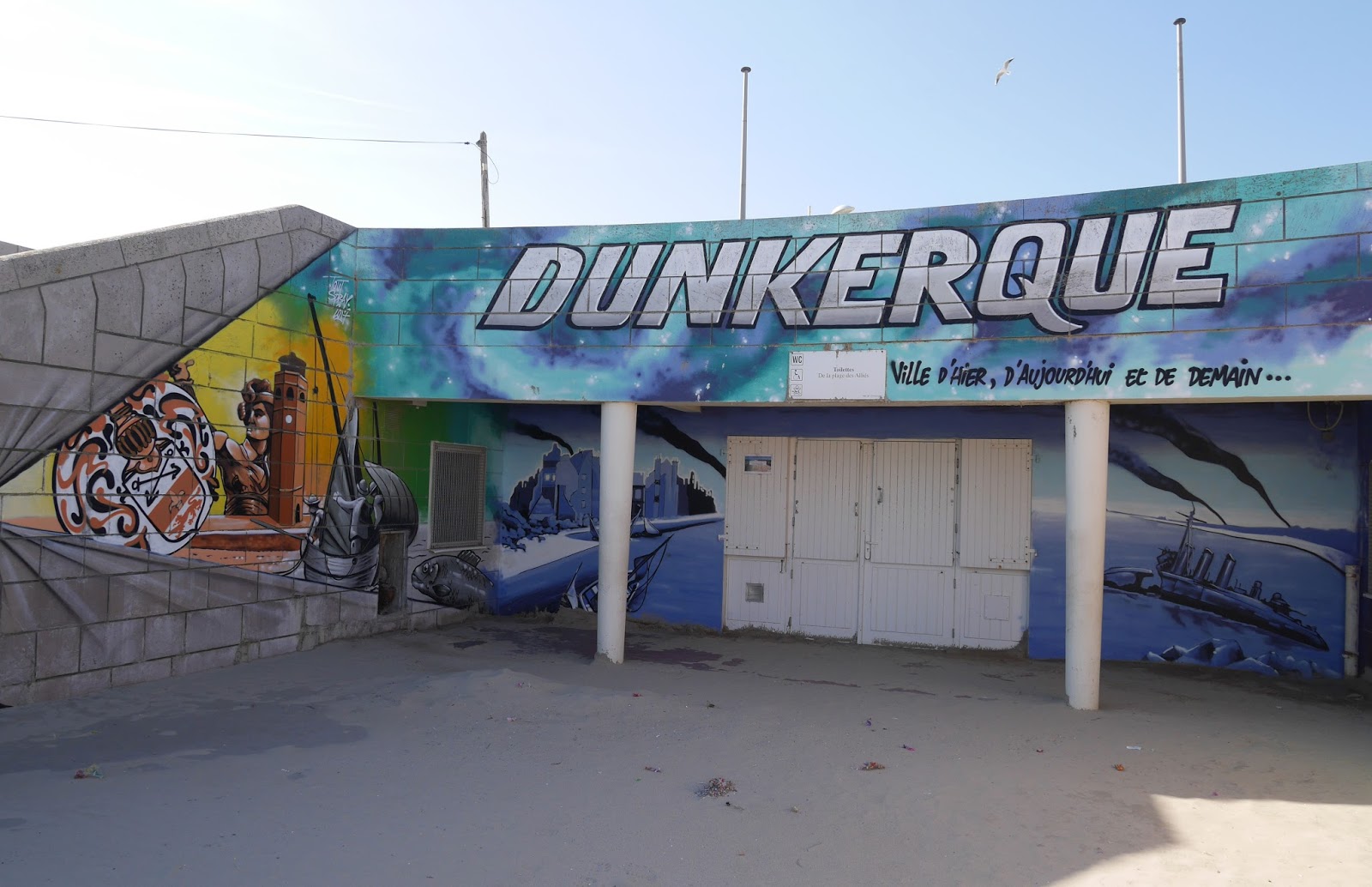 Bruges, Belgium
After exploring Dunkirque it was past lunchtime and time to head to Bruges. It took about an hour to get to Bruges, so we arrived there at around 2pm. We parked the car at one of Bruges' underground car parks, checked into the hotel and headed out into the city.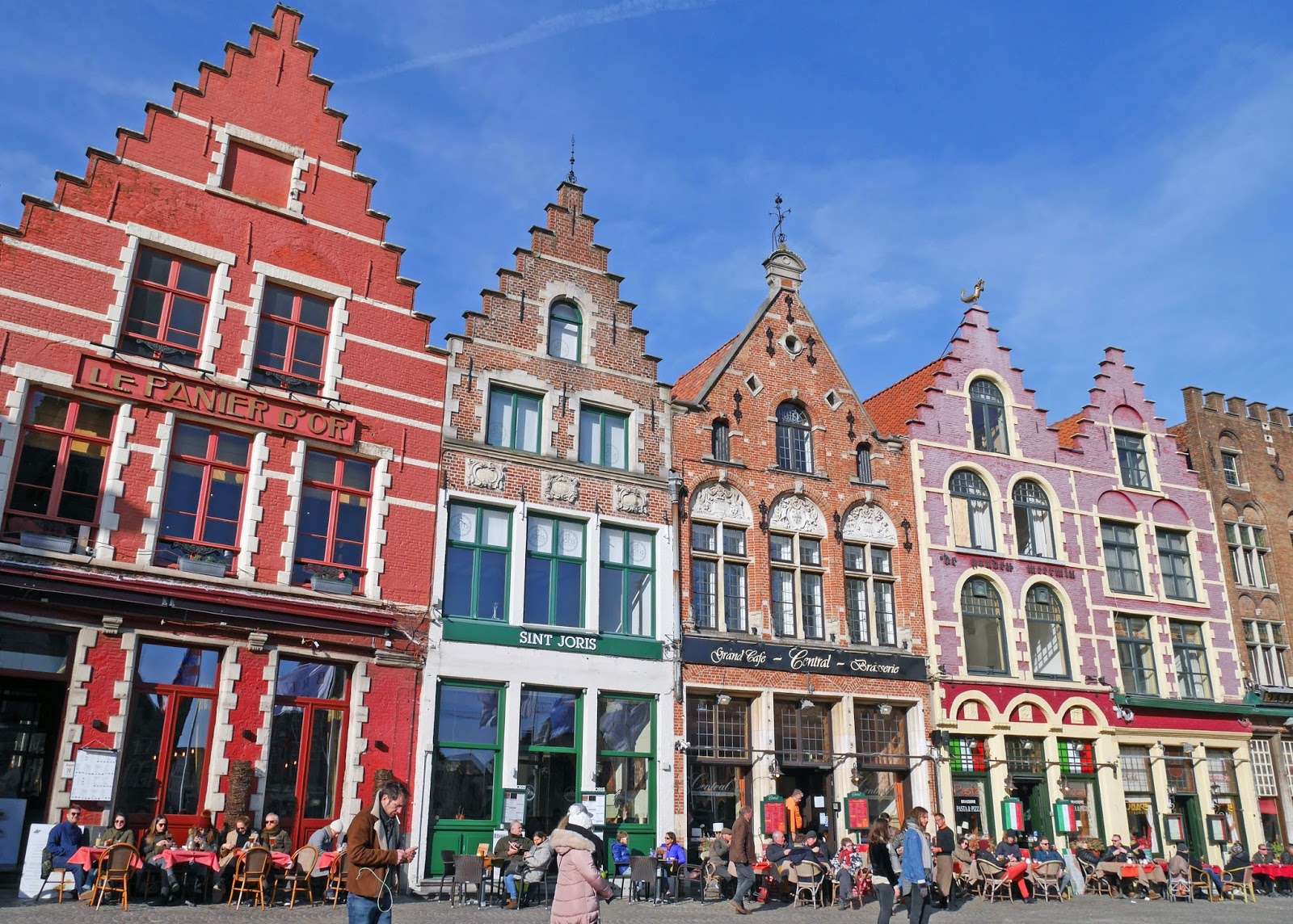 My boyfriend and I headed out on our own for a little while in the afternoon. Starting with waffles in the Market Square at Chez Albert (a really popular waffle stand), over a couple of hours we visited the famous Bruges Beer Wall, walked along the canals and bought lots of souvenirs in the adorable shops. Throughout Bruges city centre there are lots of little Carrefour Expresses, so Stuart bought some Belgian beer in these stores (a much cheaper option than buying beer in the tourist shops). Bruges is a photographer's dream, with it's gorgeous architecture, horse drawn carriages and peaceful canal running through the city centre streets, so I was in my absolute element wandering around and taking photos.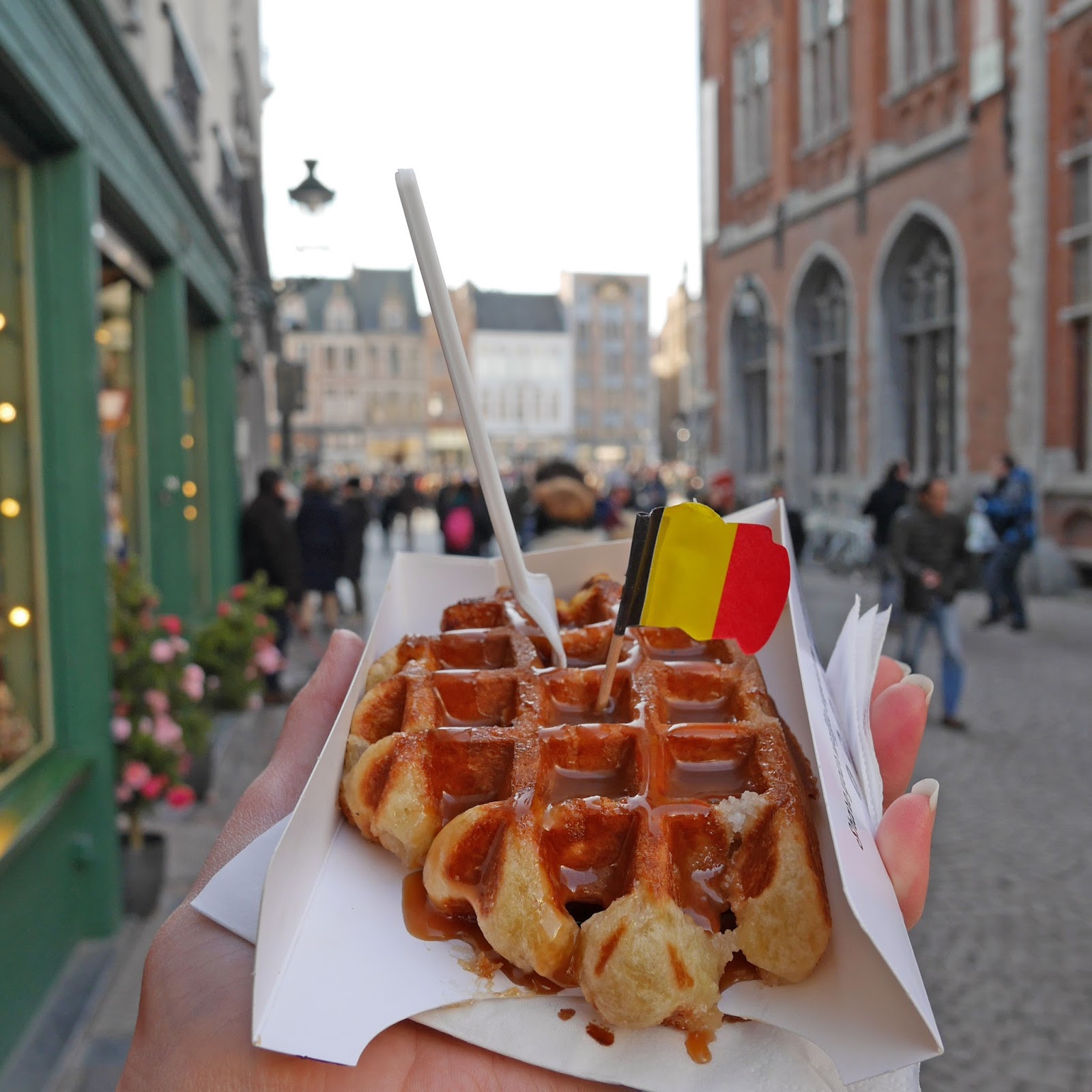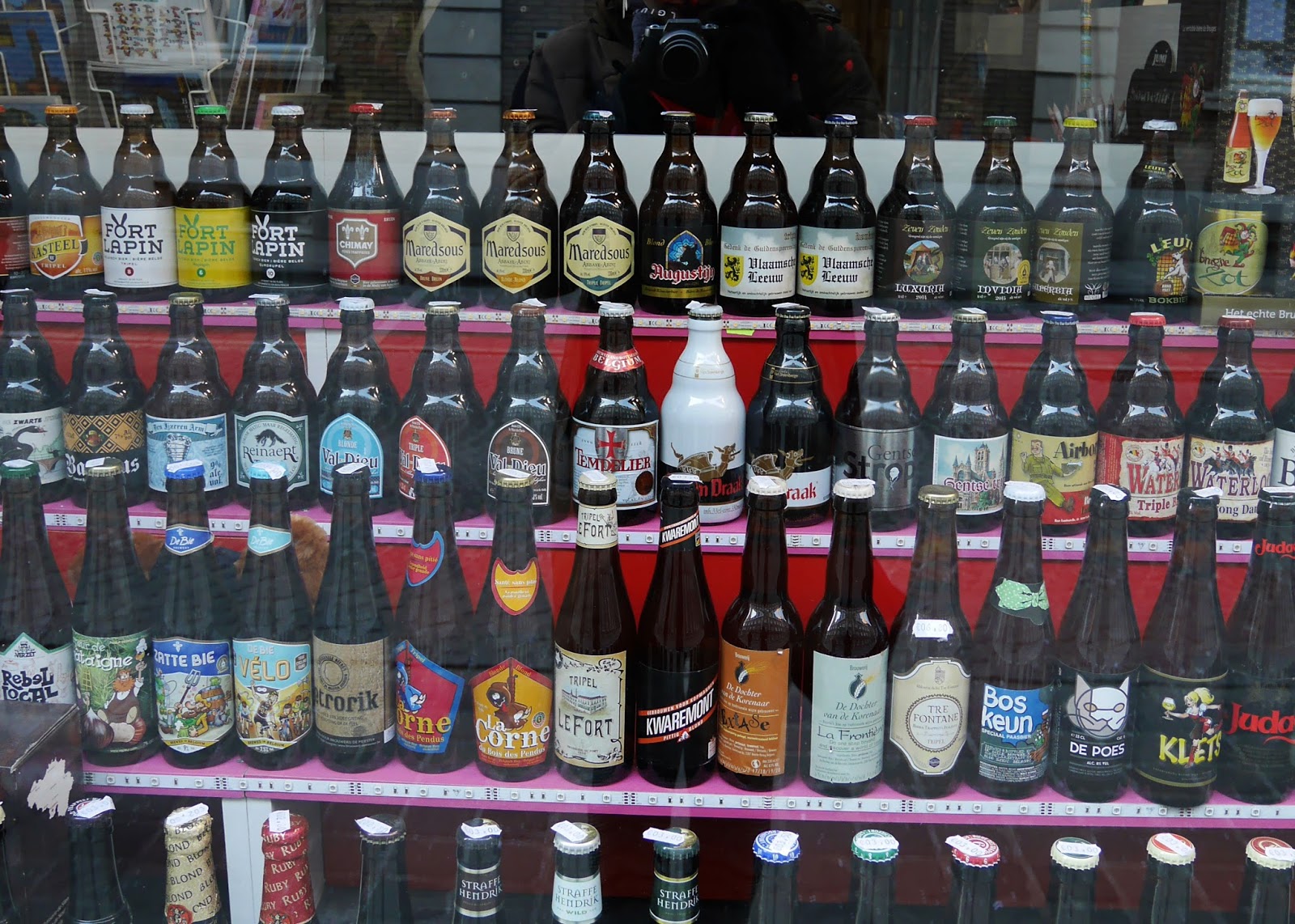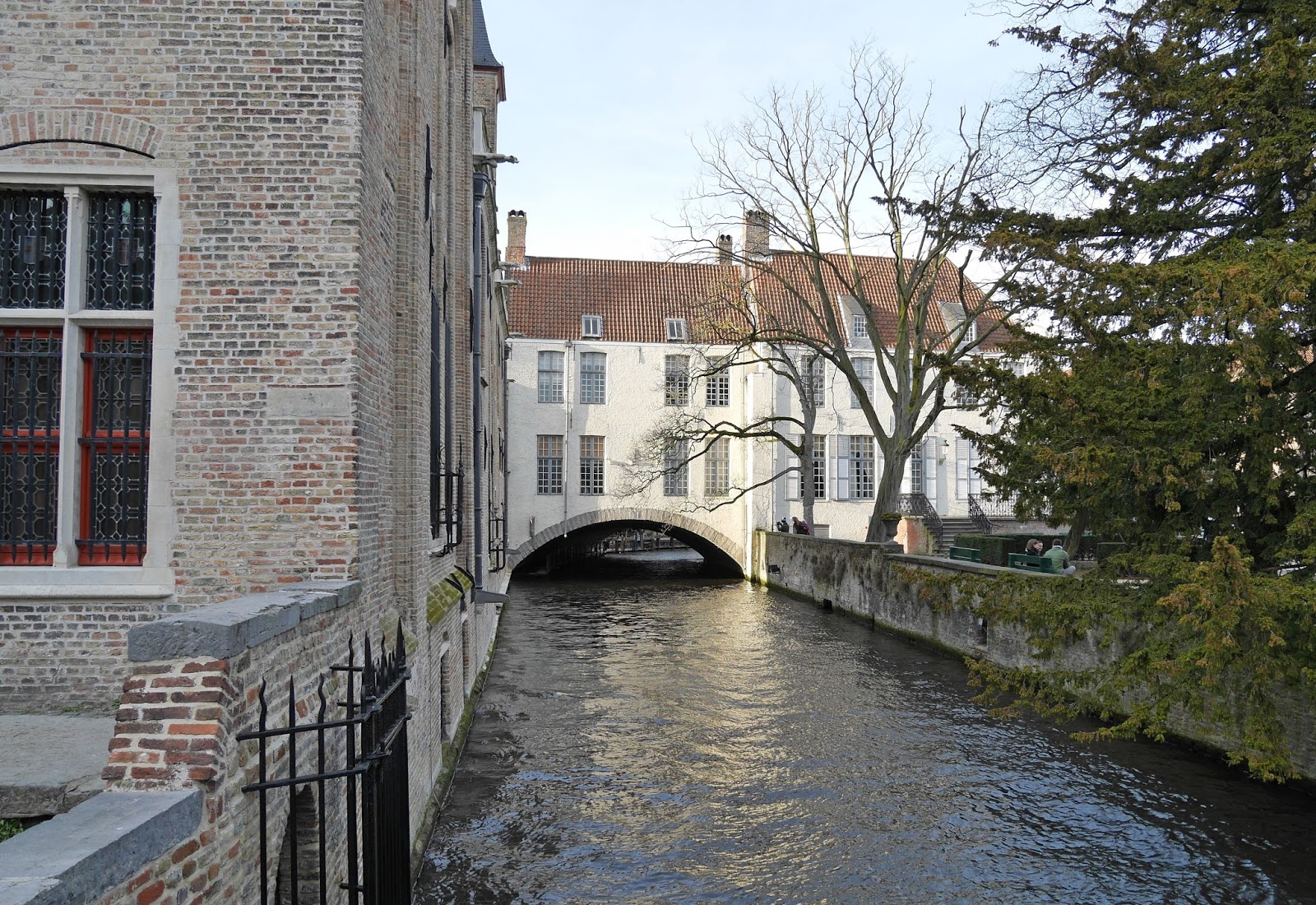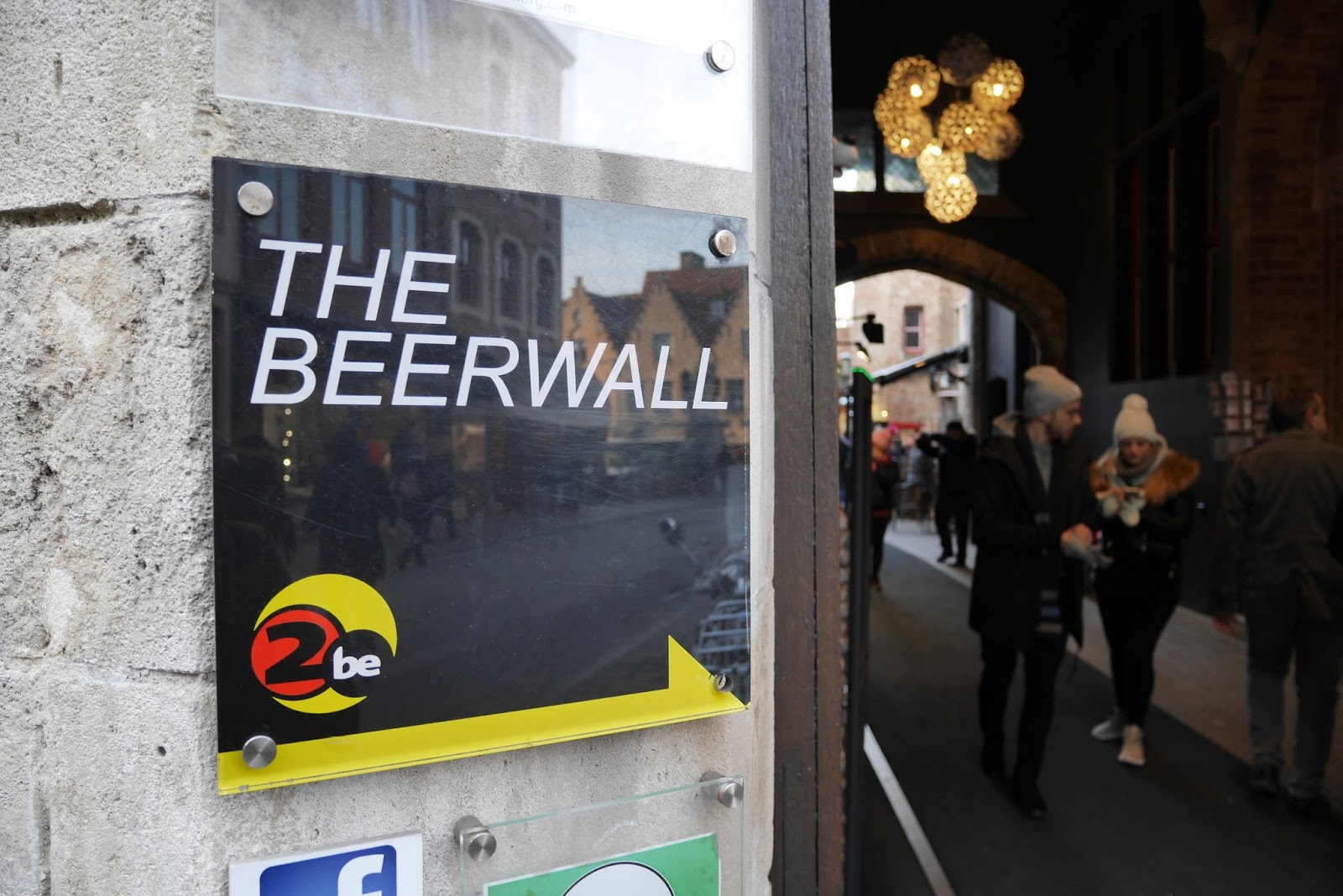 We met up with my parents at the hotel at 6:30pm, so that we could head out for dinner together. It was a bitterly cold evening so we wanted to find a restaurant quickly and luckily Arthie's Restaurant was only footsteps from the hotel. It was such a fun, colourful eatery that was popular with both locals and tourists. It's highly rated on Trip Advisor, so we clearly stumbled across a real gem when we were walking along the city streets. My Mum and I both ordered omelettes, my boyfriend had the steak and my Dad opted for the salmon. We were all very content with our food choices and would highly recommend Arthie's to anyone visiting Bruges.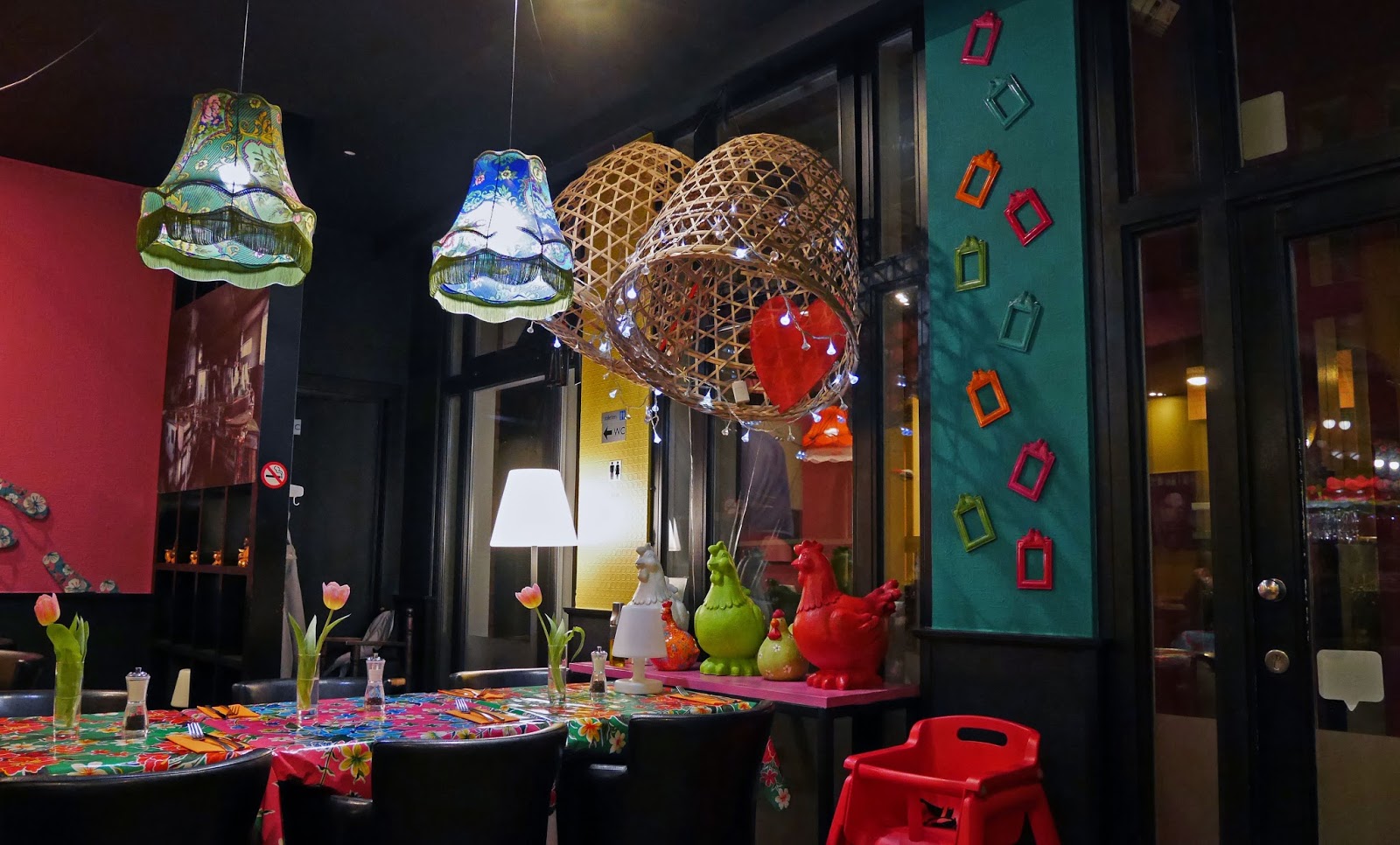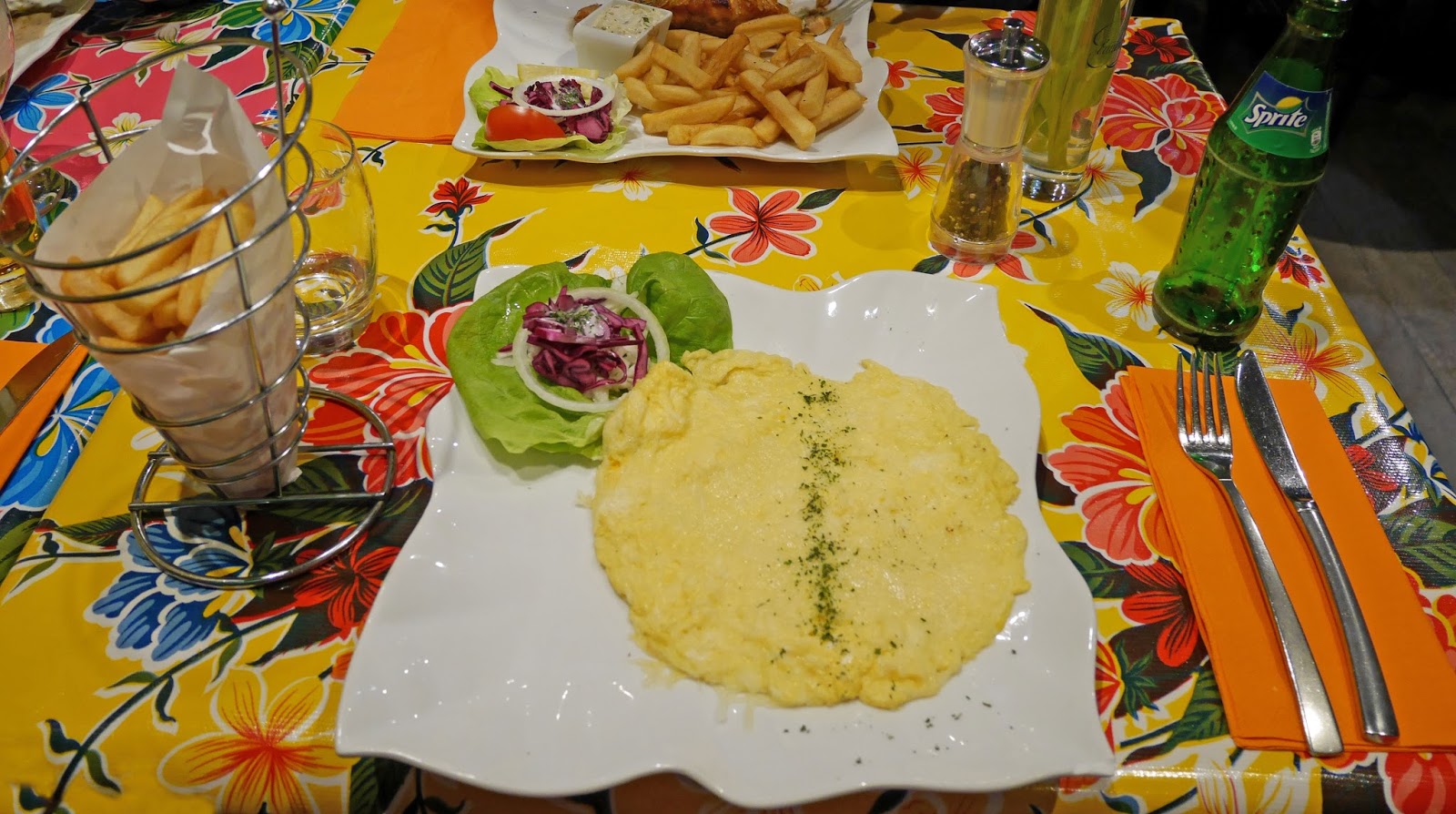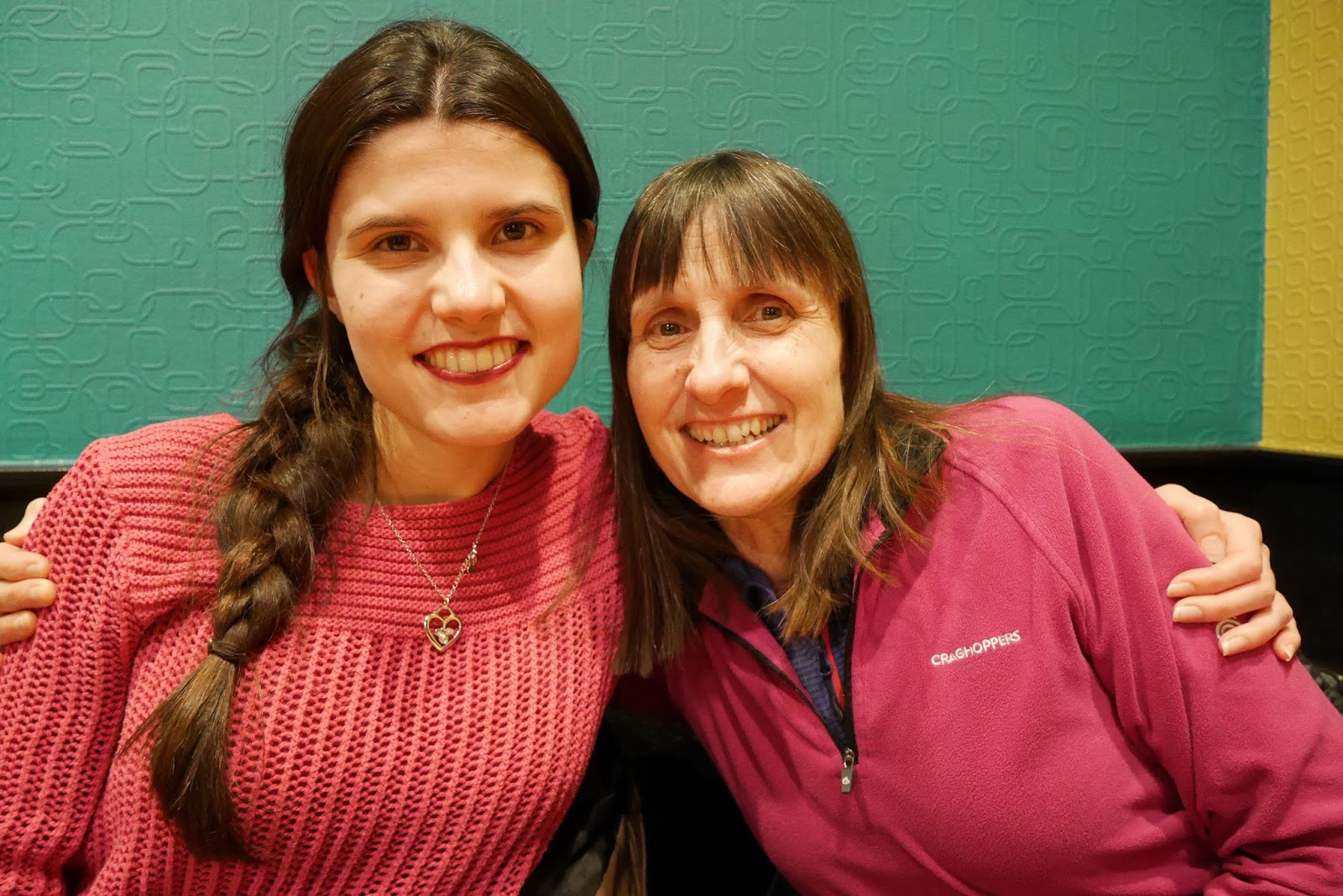 We headed back to the hotel after dinner and had a quick "Happy Hour" drink in the bar, before going to bed. We were all exhausted from a busy day exploring!
On Sunday morning, my boyfriend and I had breakfast at Le Pain Quotidien: a worldwide bakery chain only 5 minutes walk from the hotel. We shared a bread and pastry basket, which was delicious and just what we needed to energise us for another full day of exploring. We went for a brief stroll around the city centre after breakfast, before meeting up with my parents at the car. Leaving early meant we could head over the border into The Netherlands to visit the Dutch town of Sluis.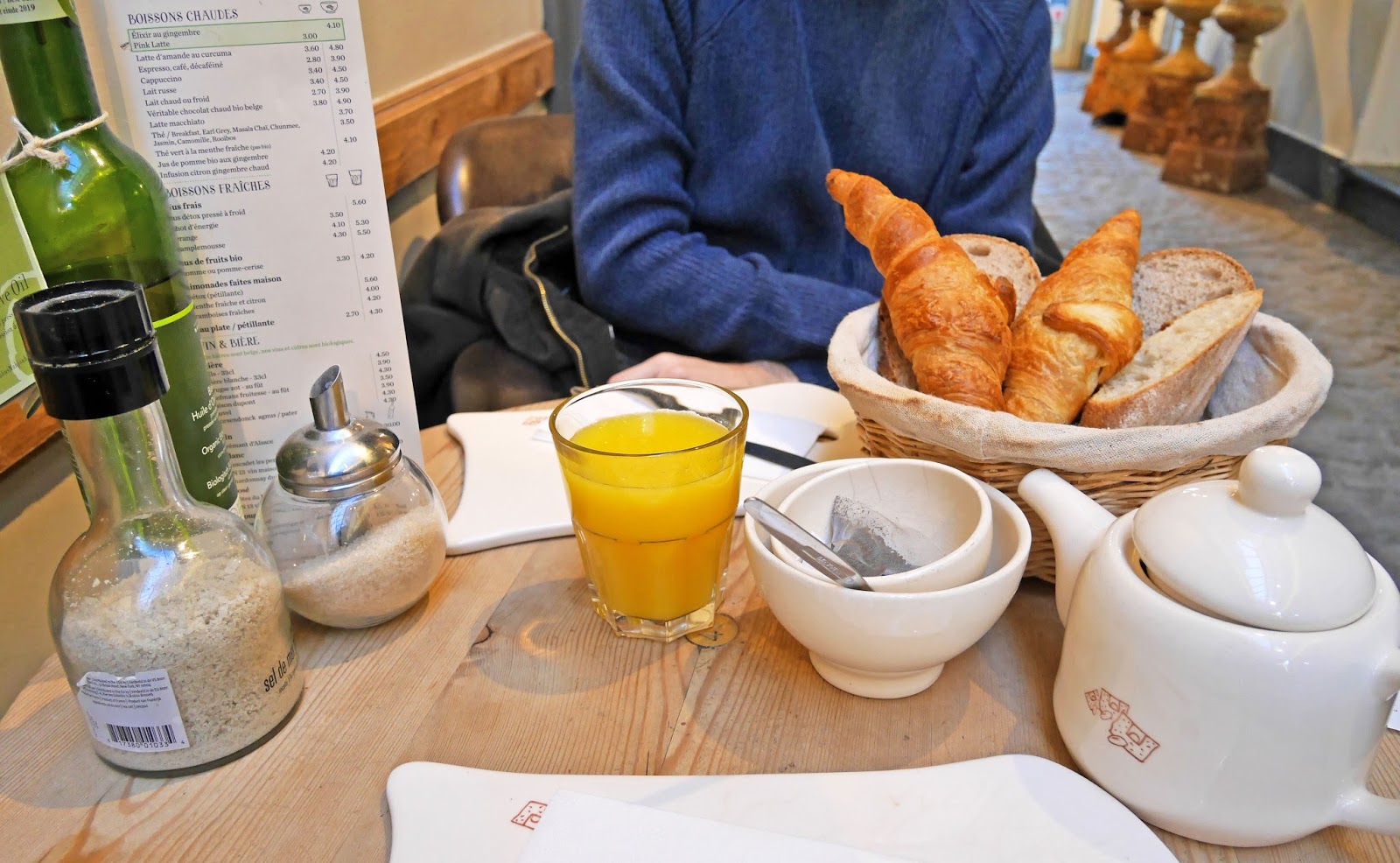 Sluis, The Netherlands
Sluis has a large windmill at its centre and is full of waterways similar to what you can expect in Amsterdam. Inside the windmill is a restaurant and tearoom and we very much enjoyed stopping there for a cup of tea. It was the perfect place to shelter from the cold for an hour or so! We stayed in Sluis for a couple of hours, wandering through the streets of the town and popping in and out of the local independent stores. It's definitely somewhere that you should visit if you head to Belgium by car: it's only 30 minutes further on than Bruges.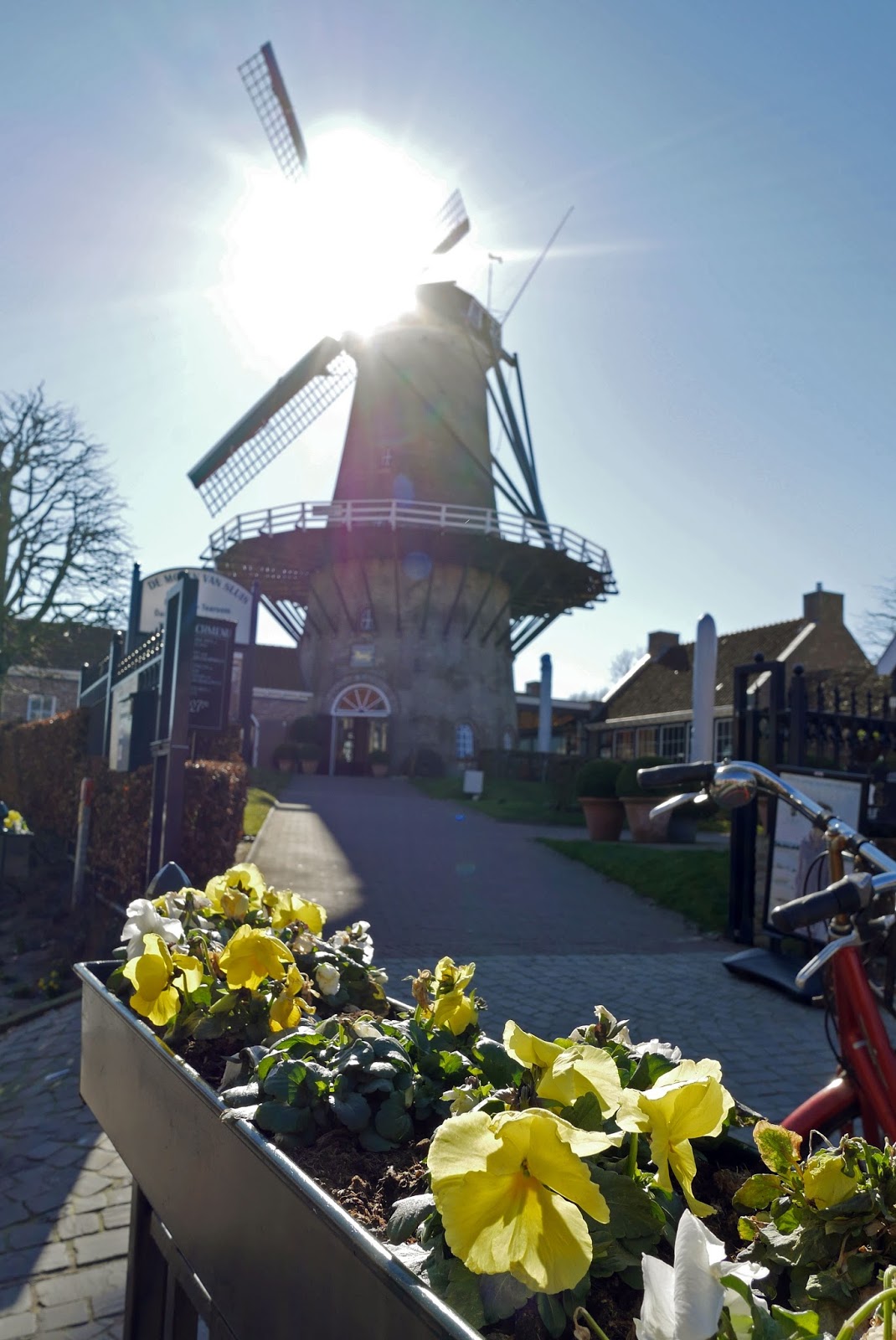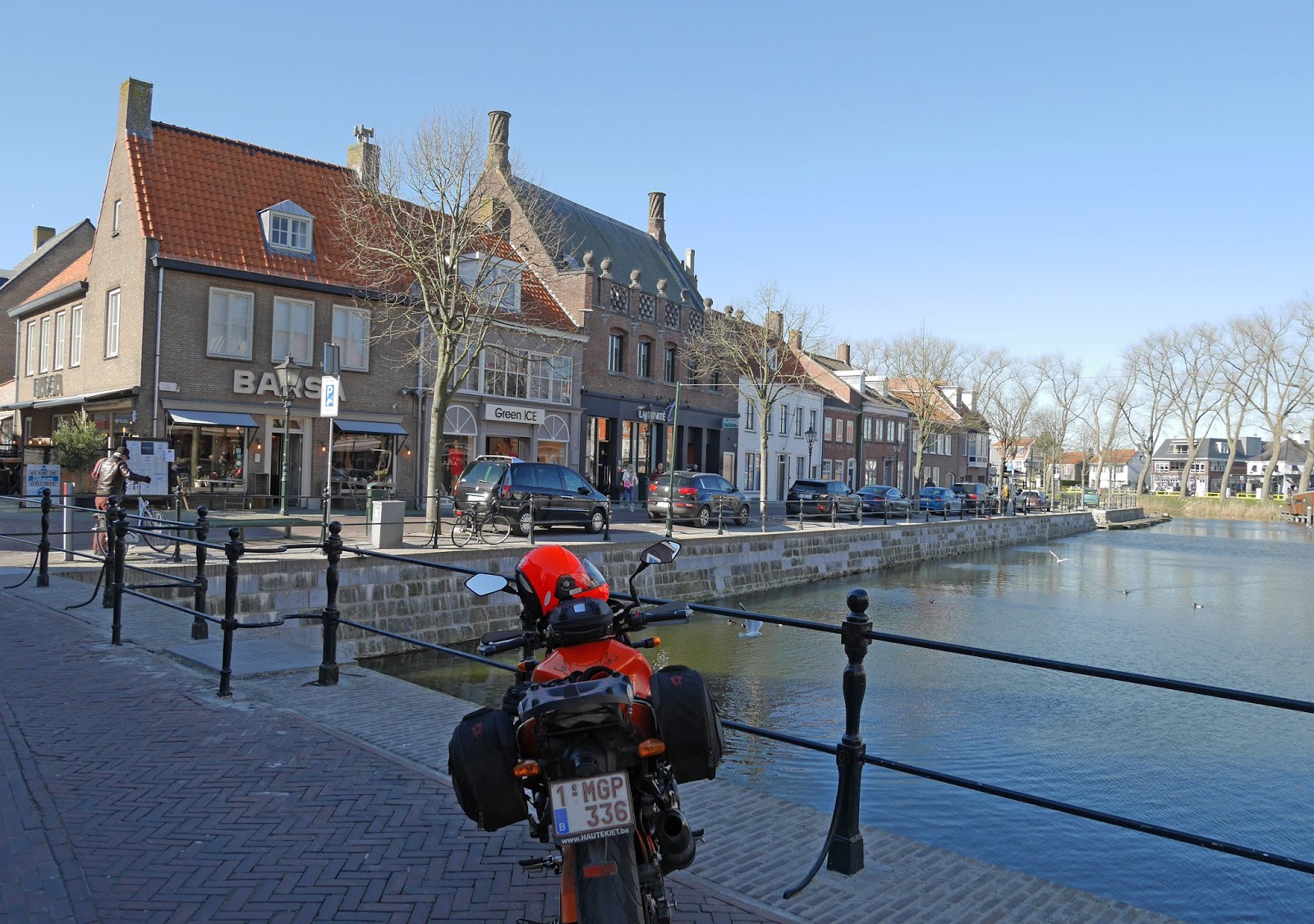 Nieuwpoort and Ostend, Belgium
Once we'd left Sluis, it was time to make the journey back to Calais. We stopped at the Belgium towns of Nieuwpoort and Ostend on the way back, which were both nice, but nothing like Bruges. Ostend is about an hour from Calais, so that was our final stop before we reached the Eurotunnel terminal.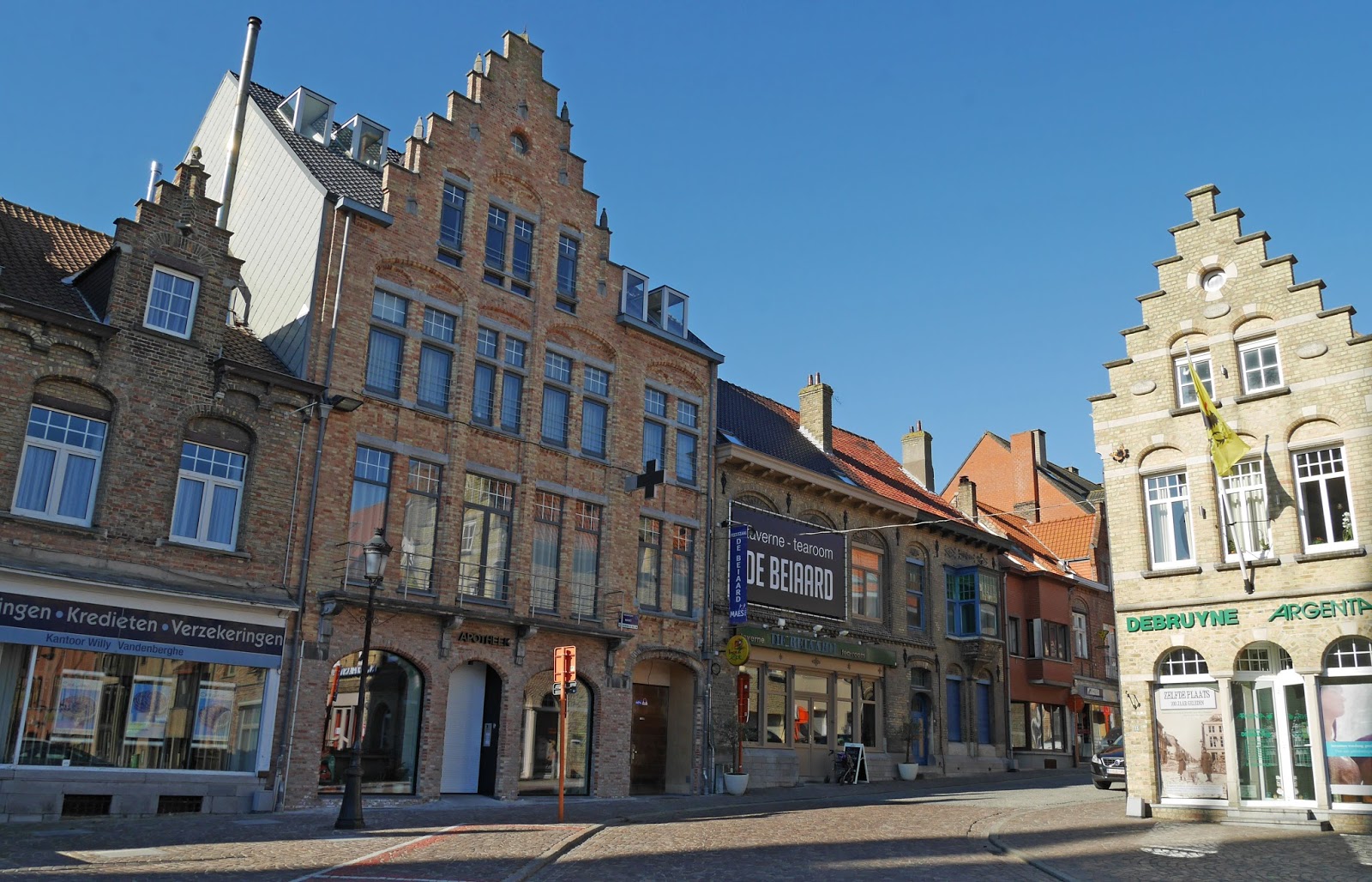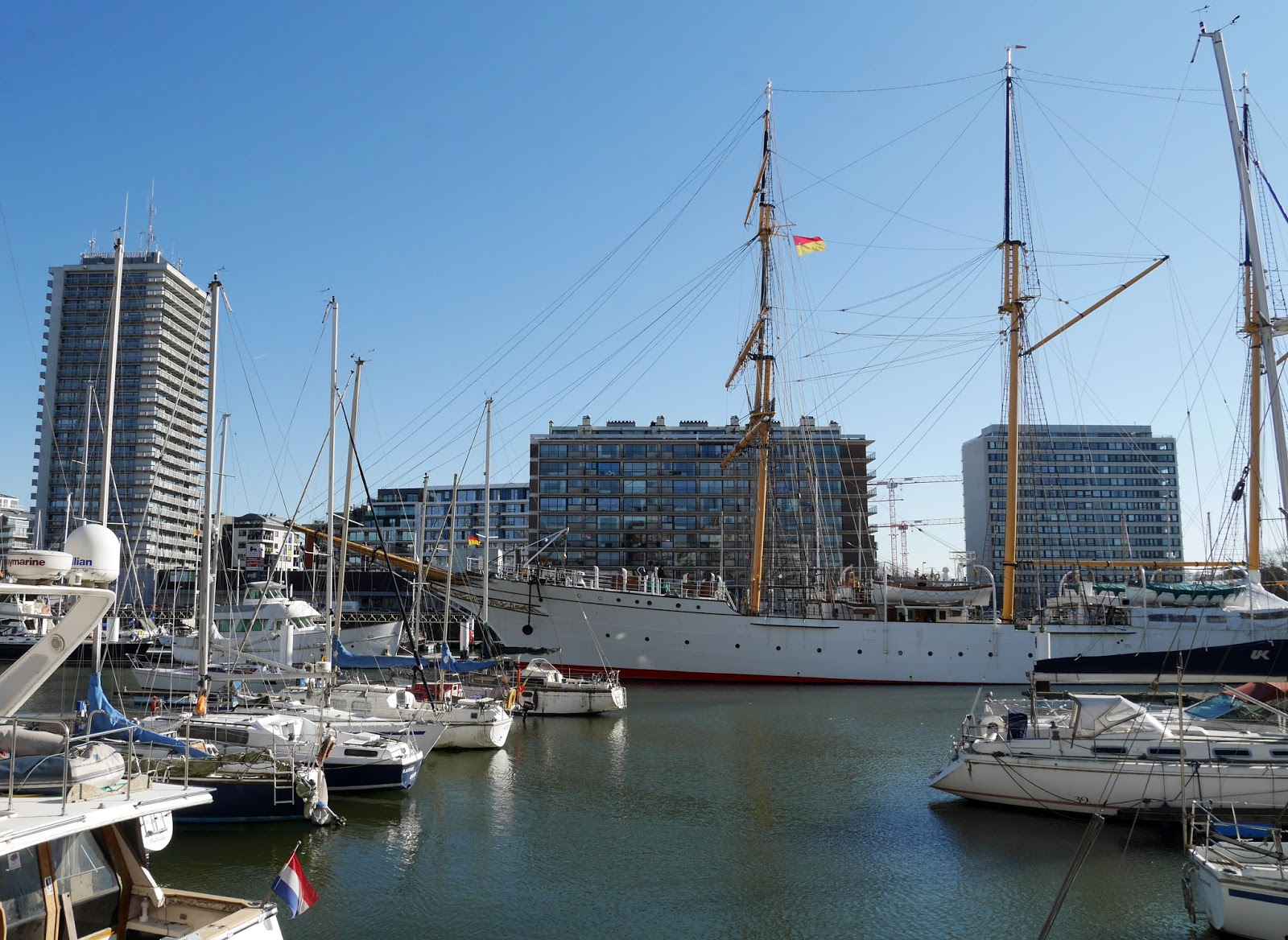 By the time we arrived back in Canterbury it was 5:30pm, which was such a reasonable time given our action-packed weekend visiting 3 different countries. My parents were stars taking us to Bruges for 24 hours and I hope we get to go on another European road trip with them very soon. We had such a great time.
Have you ever been to Bruges? Did you drive or take the Eurostar?
Thanks for reading my blog today.
Love Kat xxxx