Visiting London on the busiest Christmas shopping day of the year made me feel incredibly festive. There was a wonderful air of excitement in the air and the streets of the city centre looked beautiful as they were dressed with sparkly lights. We spent the day wandering around the Christmas Markets on London's South Bank and seeing the lights of Oxford Street, Carnaby Street and Regent Street: some of London's most Christmassy roads. Our special day in the city with family was the perfect way to kick start my Christmas annual leave and after enjoying the markets so much, I thought I'd talk about some of the Christmas Markets in our own capital. There are quite a few in central London which attract crowds of visitors.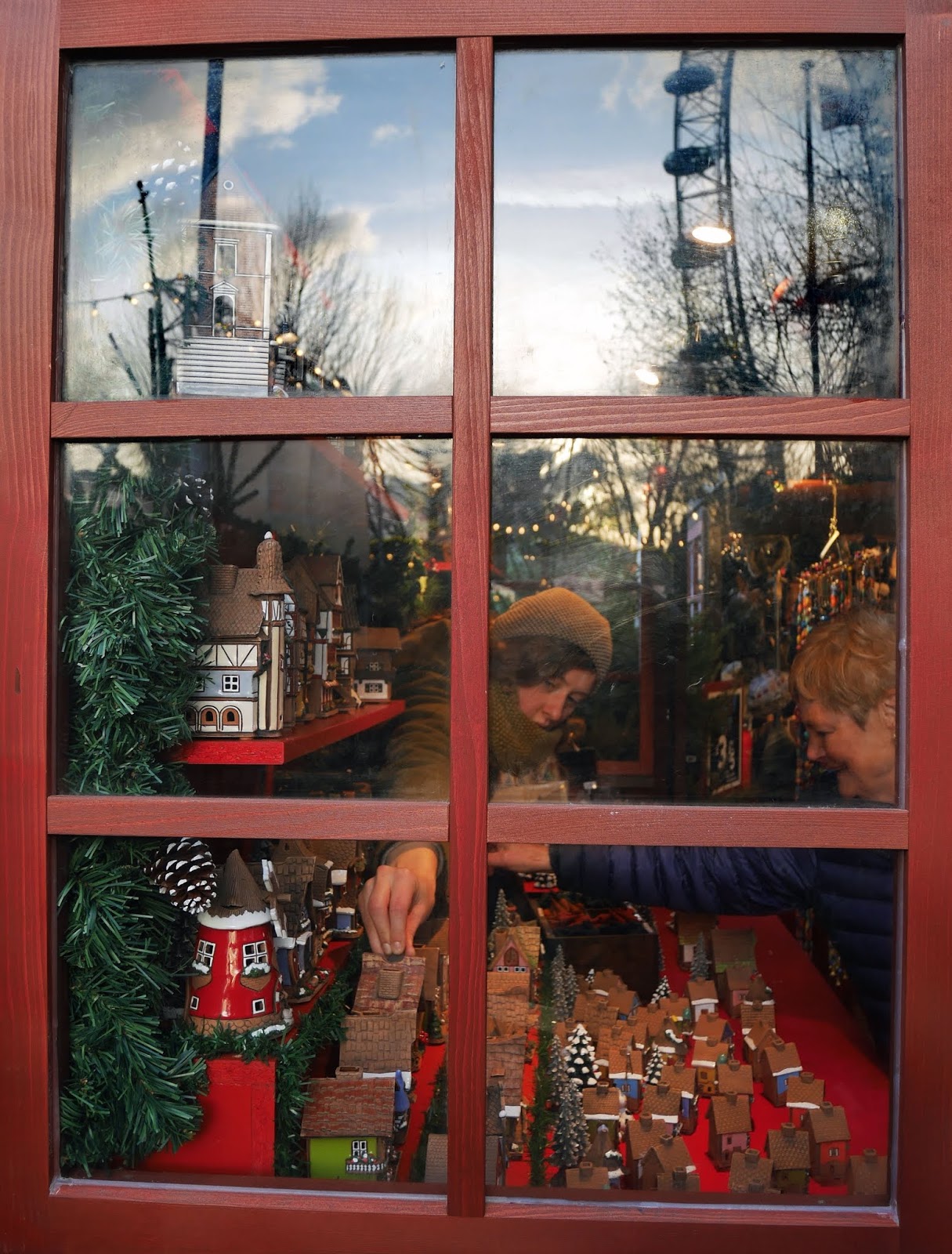 Christmas by the River at London Bridge City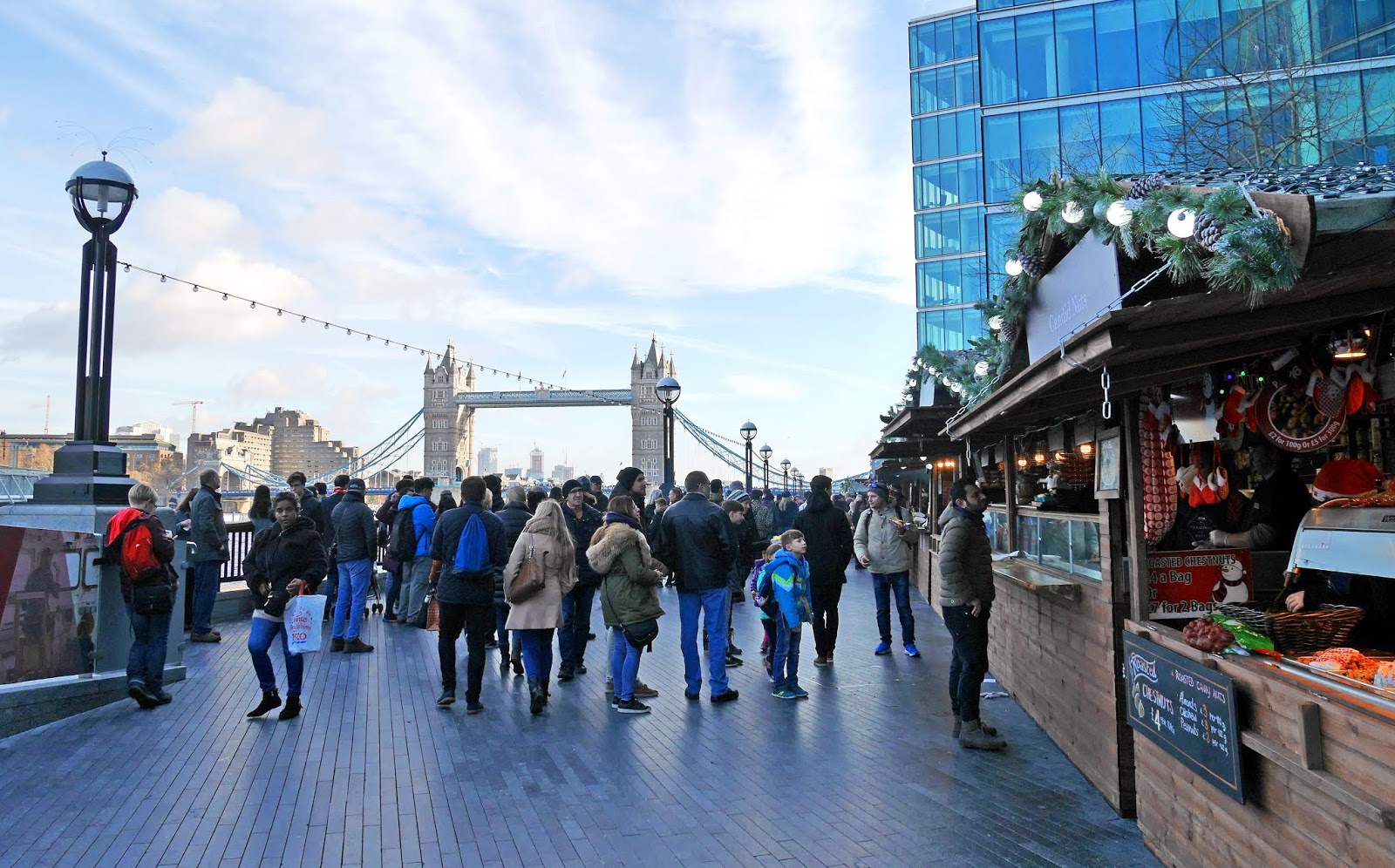 The fanciest Christmas Market in London in my opinion, Christmas by the River sprawls along the South Bank opposite the Tower of London. There are food, drink and gift stalls right next to the Thames, with fantastic views of the North Bank.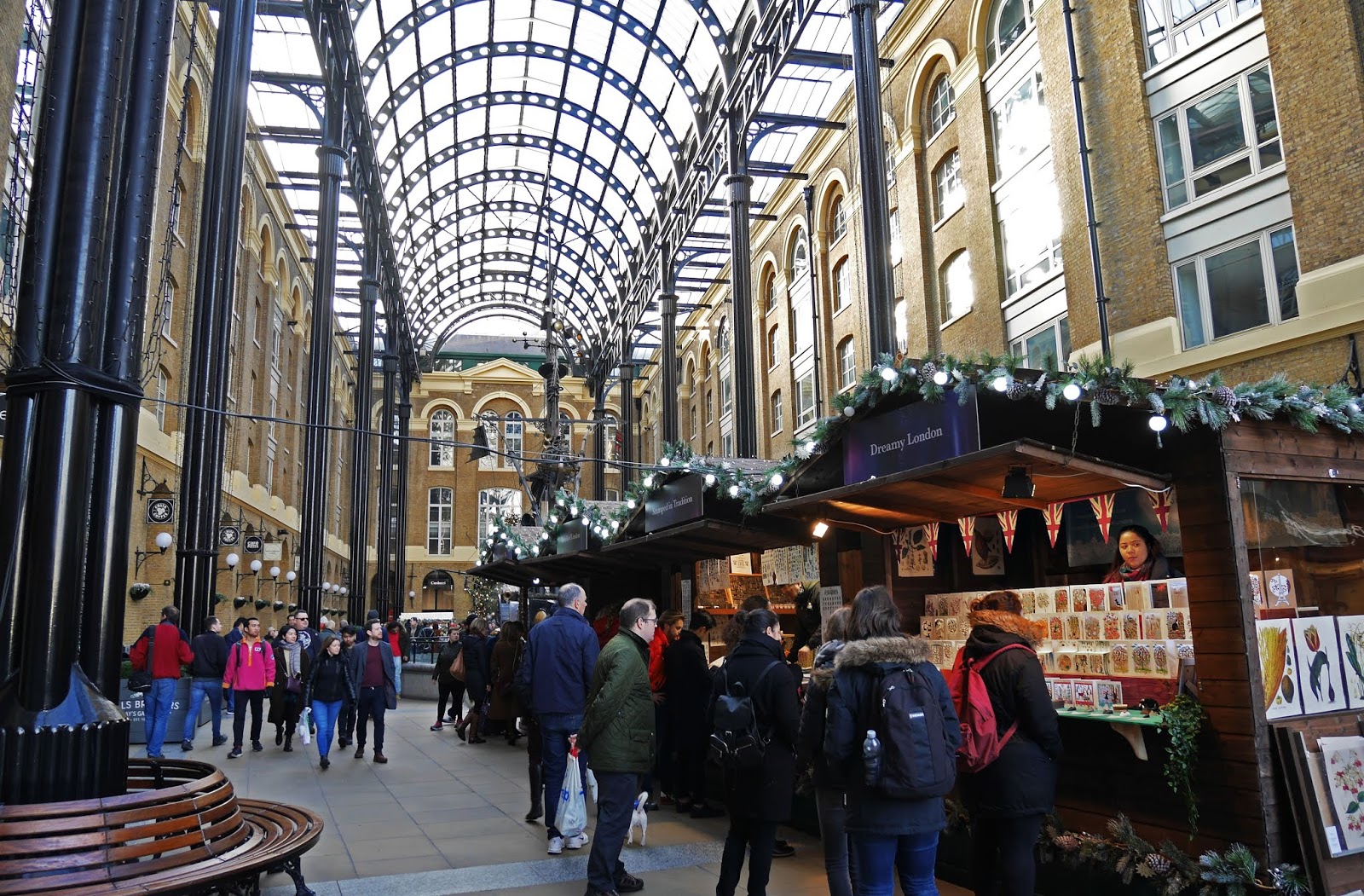 Half way along the path beside the market you'll find the Hay's Galleria which hosts lots of Christmas by the River stalls. There is even a charity gift wrapping hut, where people can have their presents wrapped in exchange for a small charity donation. I think it's a lovely idea, benefiting some worthy causes. Christmas by the River is in a fantastic location and it's got lots of stalls for you to explore, if you're visiting London over the festive period.
Southbank Centre Winter Market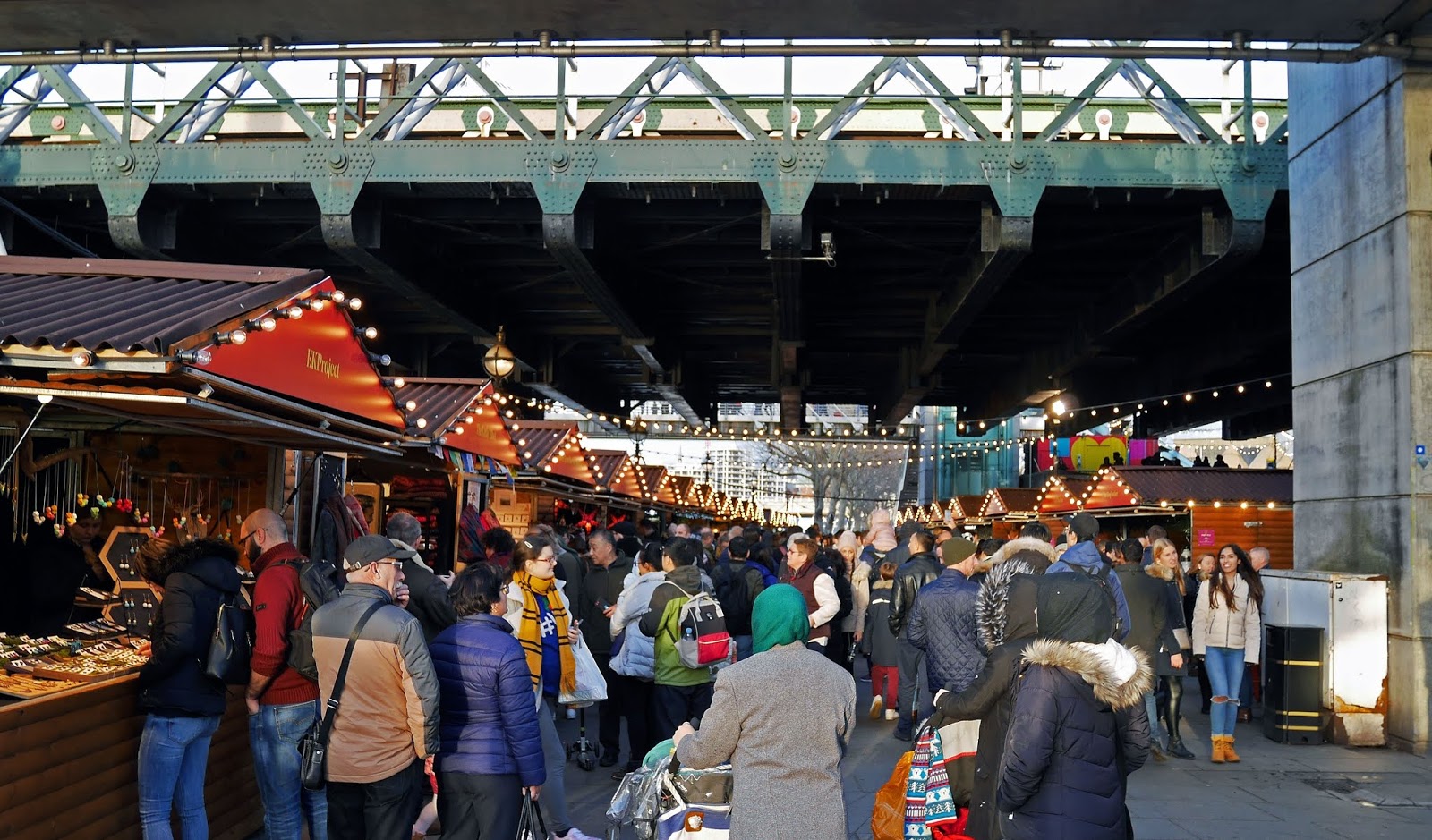 The Southbank Centre has food market stalls throughout the year, but at Christmastime there is an enclosed Christmas Market as well and some additional festive food and gift stalls. The huts are aligned in a row and they start under one of the bridges near the Southbank Centre. They are decorated in beautiful lights and full of Christmas treats and unique gifts. After you pass the bridge you'll see the enclosed market which features toys and festive souvenirs. There is a Paddington bear stall and a trinket stall, full of intricate gingerbread house ornaments. The gingerbread houses would make an ideal souvenir from a day out to the London Christmas Markets. There is a fabulous atmosphere in the area and it's a great place to wander around with friends and family on a festive day out.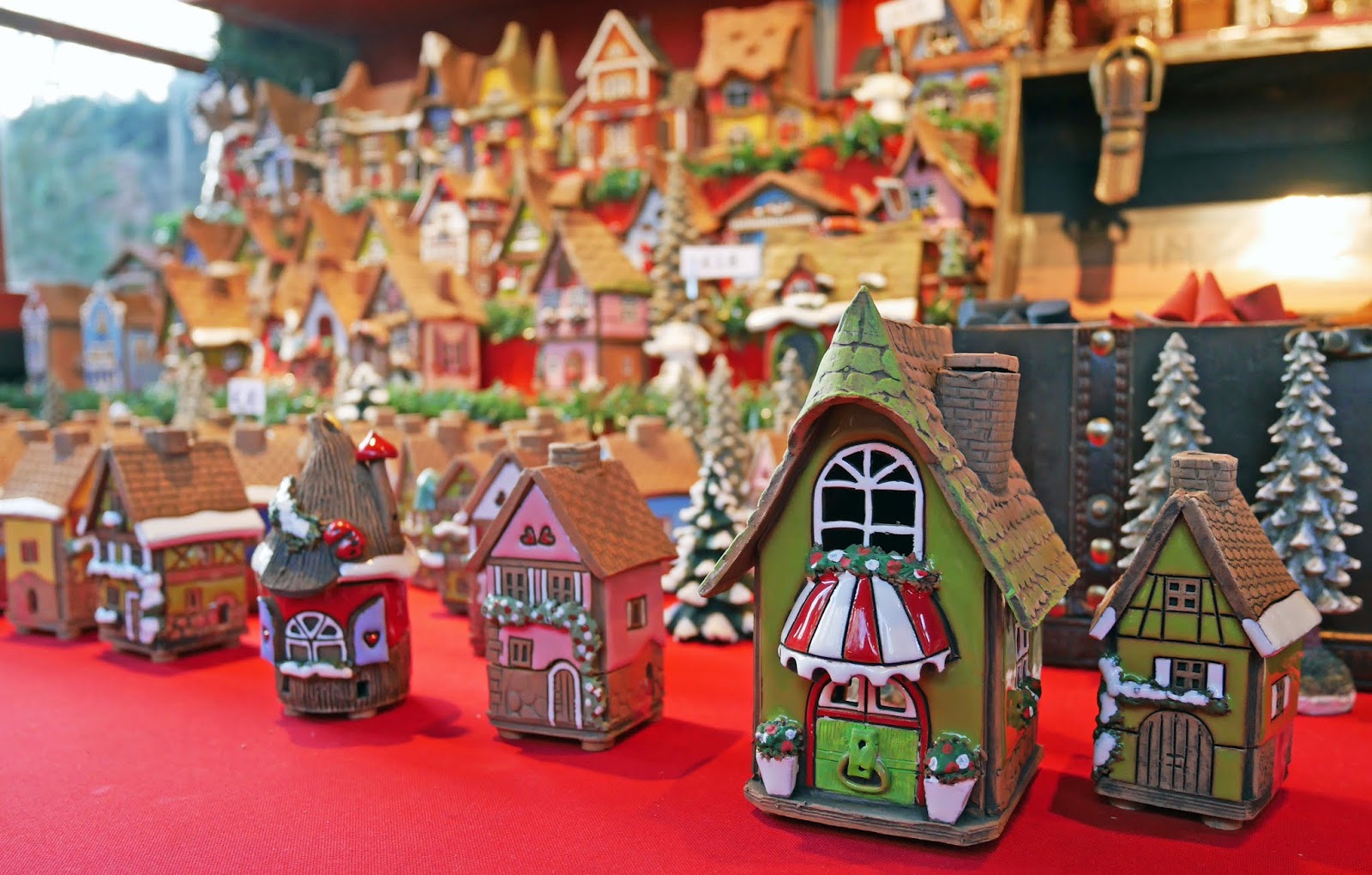 Winter Wonderland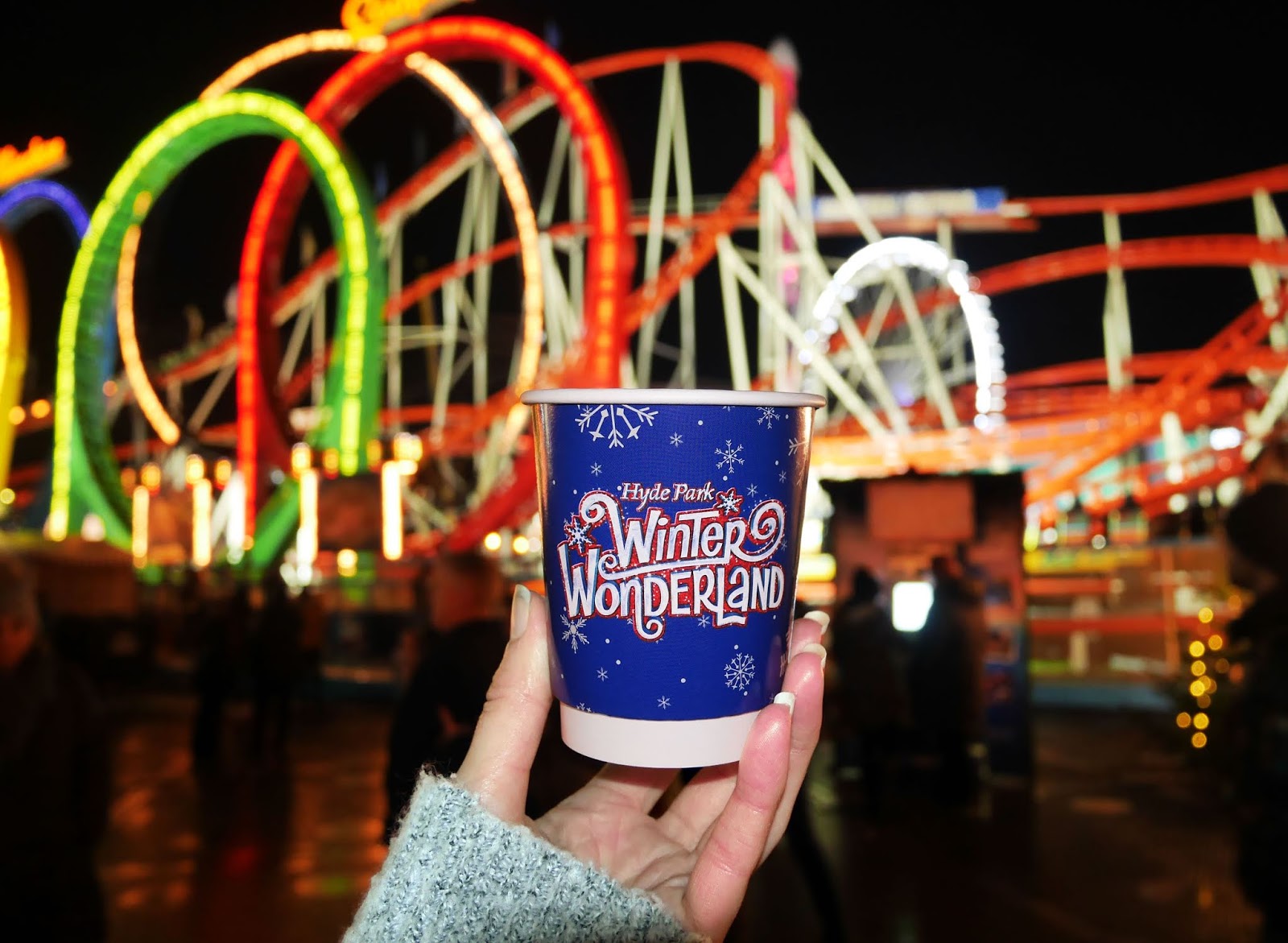 The busiest of them all, Winter Wonderland is the place to visit for ice skating, German-style markets and fairground rides. I haven't visited Hyde Park for the event this year, but I had a lot of fun last year and it's still as popular as ever. The market features lots of candles, lanterns and chocolates, and that's just the gift area. Winter Wonderland is best at night, so definitely head there after dark for an evening Christmas Market experience.
London has lots of fab Christmas Markets. It's so nice to think that we don't have to pay out for flights and accommodation to have a festive market experience.
Have you ever been to London at Christmas?
Thanks for reading my blog today.
Love Kat xxxx