Copenhagen has been on my travel bucket list for a very long time and earlier this month we touched down in the Danish capital for a weekend of Christmas markets. Organised back in April after I watched a wonderful Copenhagen Christmas Markets video on YouTube, we found a bargain (for Scandinavia) hotel deal on the hotels.com site and the rest is history. Thanks to Visit Copenhagen's informative Christmas market guide I was able to note down a rough itinerary for our trip in advance and when we arrived, the markets were very easy to find. In today's post I'm going to share our experiences of the different Danish Christmas markets we visited and hopefully provide you with an insight into which markets you should prioritise for a festive weekend in the city.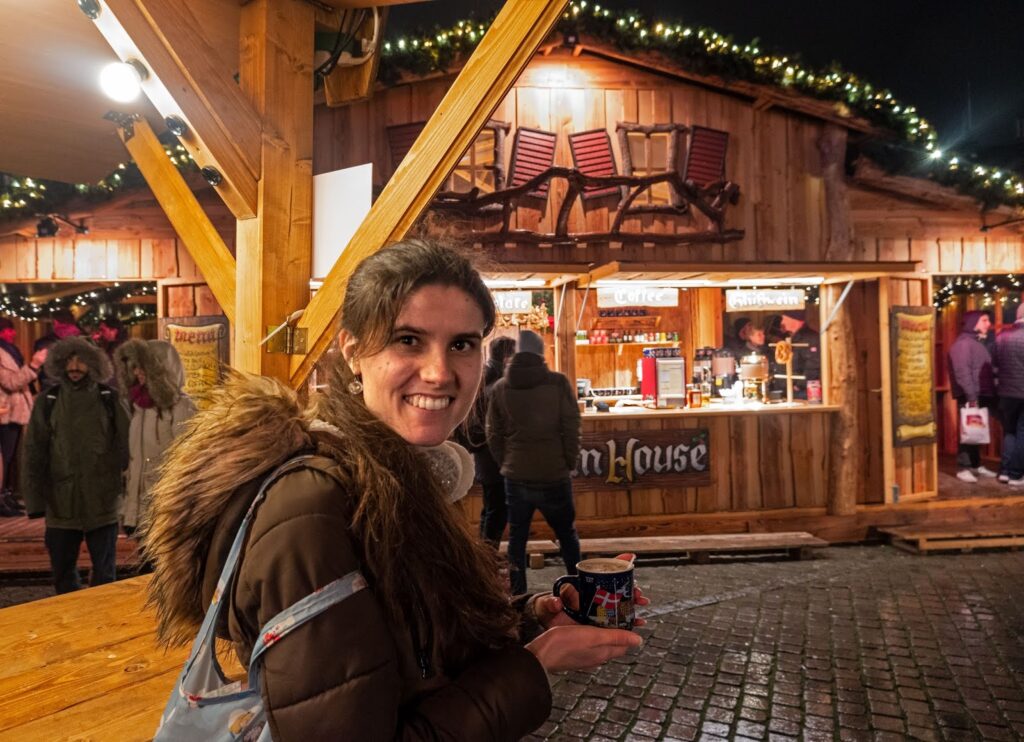 Christmas at Tivoli Gardens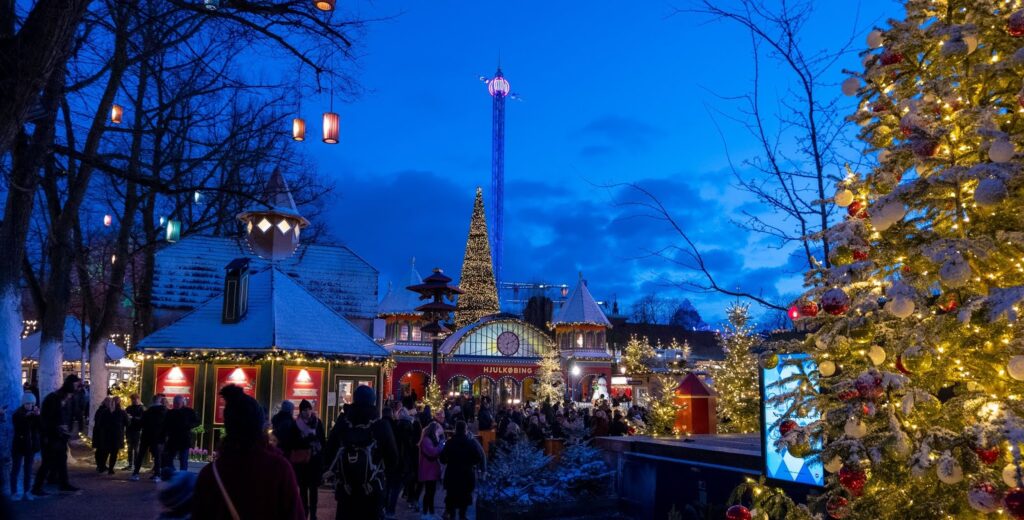 'Tivoli Gardens', the world's second oldest theme park, is located opposite Copenhagen Central Station and about 20 minutes walk from Nyhavn (New Harbour). From mid-November until early January the park transforms into a Winter Wonderland, hosting a Christmas market, Santa Claus meet-and-greet and a fireworks display on certain nights. Entry to Tivoli costs about £15 per adult (advance booking online price) and for a theme park, this is very reasonable in my opinion. You have to pay extra to go on the rides, but Denmark is freezing in December and as a regular theme park goer, I would recommend skipping the rides in December and arranging a separate trip to Tivoli when the weather is warmer for the rides. There are so many festive additions to the park in December that you'll easily be able to fill an afternoon/evening in Tivoli, without going on a single ride. When you're ready to leave, make sure you head to the Tivoli food court for dinner. There are lots of restaurant options and eating at the food court is much warmer than having street food out in the cold.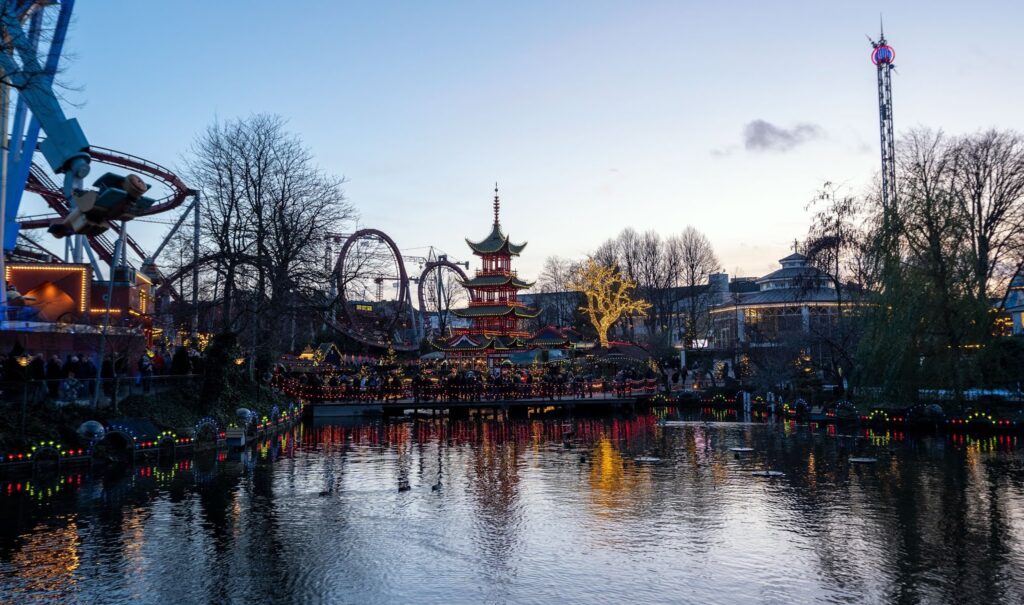 A real Christmas fantasy, the Tivoli Gardens Christmas Market should be top of your must-see list for a festive trip to Copenhagen.
Nyhavn Christmas Market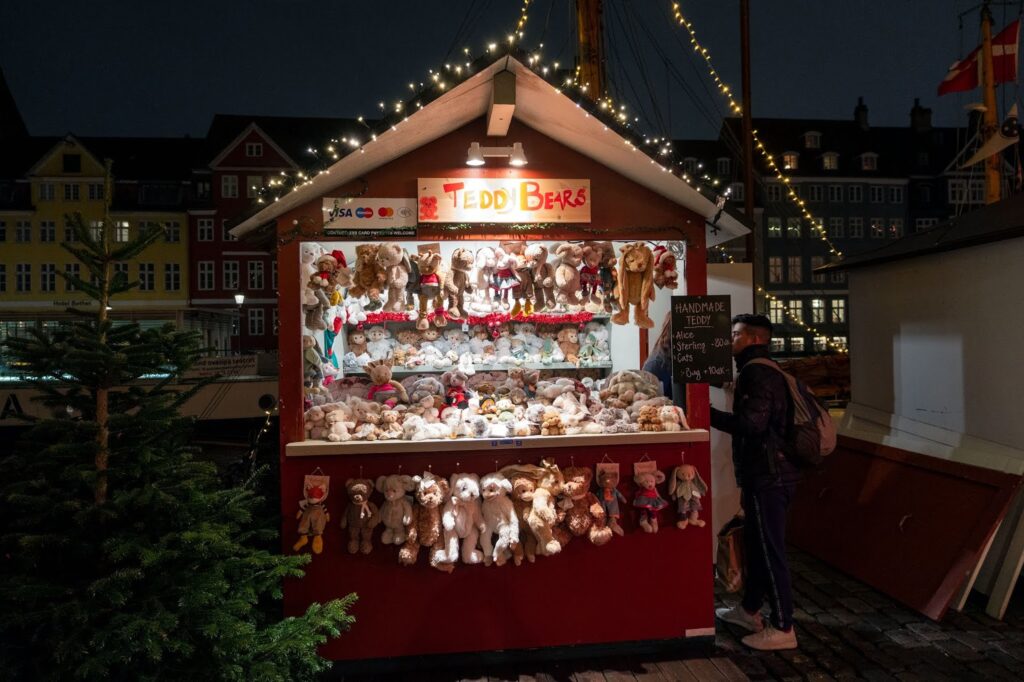 A little festive market in front of the famous painted buildings of the new harbour, the Nyhavn Christmas Market is a great place to visit if you're looking for souvenirs. With a teddy bear, felt craft and tree decorations stall, you're bound to find handcrafted, bespoke festive souvenirs at this market. As far as food offerings go, the Nyhavn Christmas Market has very few options and there is nowhere to comfortably stand while you eat. I recommend visiting the Nyhavn Christmas market for souvenirs only and heading to the neighbouring Kongens Nytorv Christmas Market if you get peckish.
Kongens Nytorv Christmas Market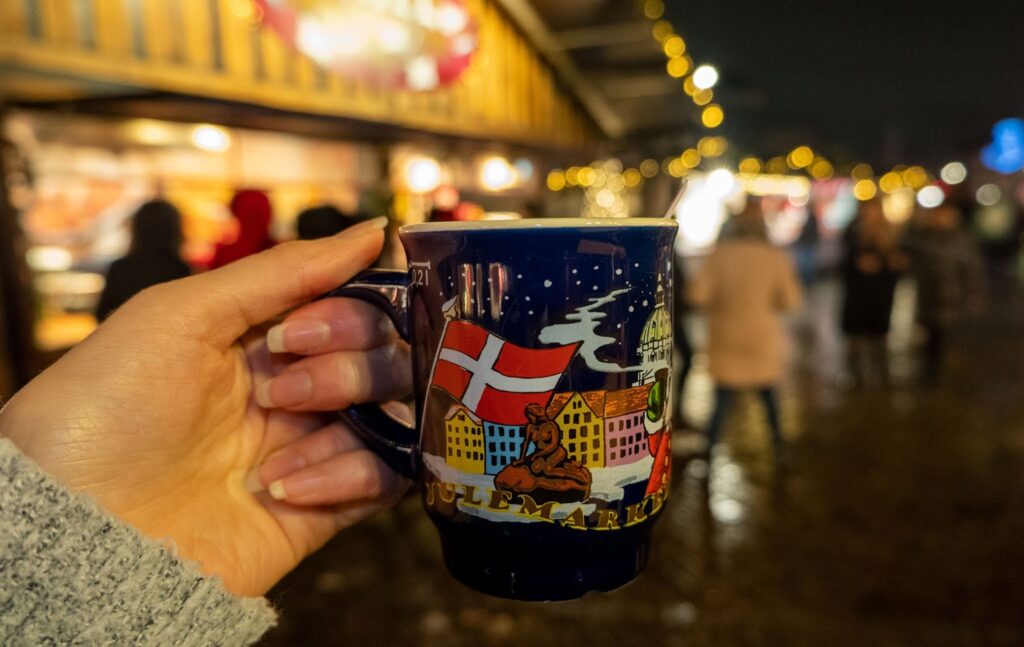 Located at the top end of Nyhavn in Kongens Square, the Kongens Nytorv Christmas Market is one of the biggest markets to visit in Copenhagen city centre. Selling traditional Danish and German Winter street food, Kongens Nytorv has lots of variety including bratwurst, pumpkin soup and Danish sandwiches. This is where you'll also find the souvenir Copenhagen Christmas Market mugs and at roughly £7 for a hot chocolate in a souvenir mug, the souvenir collector's experience is relatively affordable. Kongens Nytorv is very popular with hungry tourists but there is always plenty of bench space where you can enjoy your meals.
Hans Christian Andersen Christmas Market at Nytorv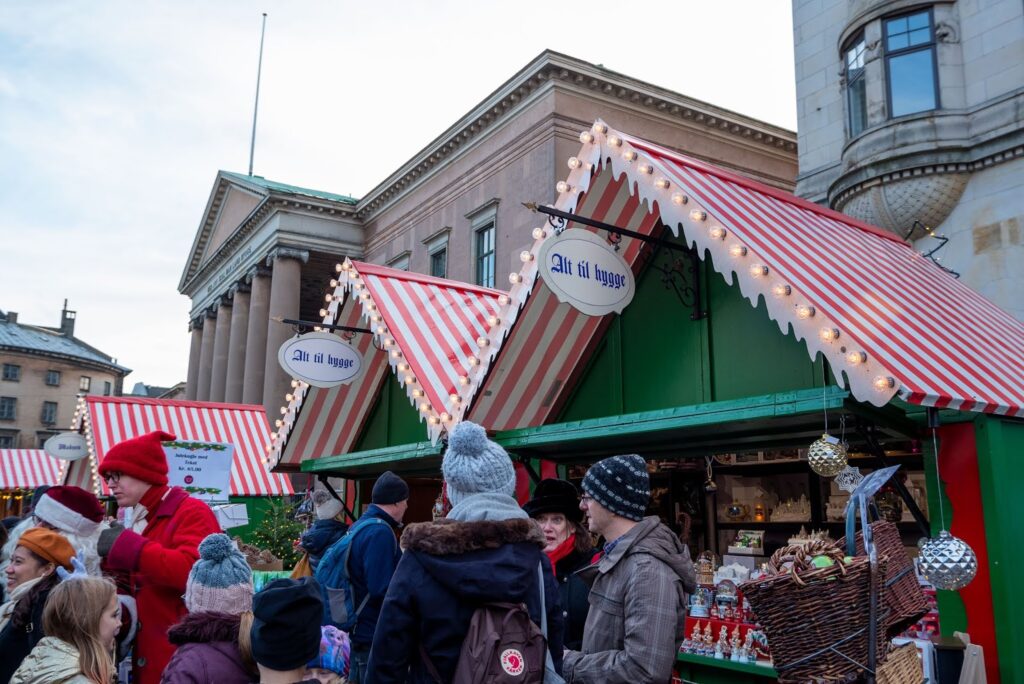 The fairy tale Christmas market named after Denmark's great storyteller is quite small but it's certainly unique with the stalls being named after some of Hans Christian Andersen's stories. Filled with stalls set in adorable candy striped huts, the market is a great place to stop for half an hour or so but I wouldn't plan to have your meals or do the majority of your market shopping there.
Højbro Square Christmas Market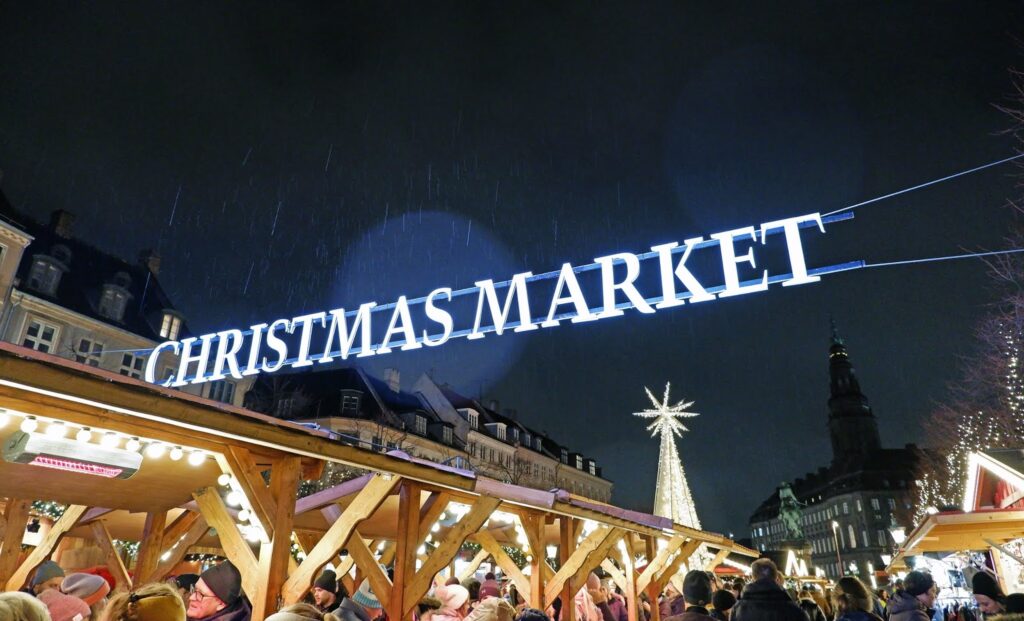 Last but not least is the beautifully decorated Højbro Square Christmas Market in Copenhagen's main shopping area. There are a mix of food and souvenir stalls at this market that are on par with the stalls at Kongens Nytorv and given it's close proximity to both Nyhavn and Kongens Nytorv, I'd recommend visiting all 3 of these nearby markets back-to-back. Alternatively if you are Christmas shopping on Strøget: Copenhagen's main shopping street, you can always stop at the Højbro Square Christmas Market for lunch and a well-earned rest.
Copenhagen is home to a number of Christmas markets and in 48 hours we managed to visit 5 of them. The markets are very different to the ones we visited in Berlin and Munich, but this made the trip all the more exciting as we got to experience Christmas markets outside of Germany and a new country's festive traditions. One of my travel goals for 2019 was to visit a Christmas market outside of Germany, and Denmark was a dream. I thoroughly enjoyed visiting Copenhagen at Christmas time and if you're interested in learning more about the Christmas markets in Copenhagen, Visit Copenhagen has a full list of the Christmas markets in the city.
Thanks for reading my blog today.
Love Kat xxxx