When I think of Budapest, the Danube is the first thing that comes to mind. The river is the core of the city as it runs through the two sides of the Hungarian capital and it's covered in spectacular bridges that locals are exceptionally proud of. Boats sail up and down it daily, carrying Budapest tourists who want to see the city from the river and tourists travelling from further afield on international cruises. We boarded one of these boats on the Saturday night of our trip and joined a Legenda evening sightseeing cruise: an hour cruise on the Danube, taking in all of Budapest's spectacular sights. With it being October, it was almost pitch black outside when the cruise started at 7:30pm and the banks of the Danube came alive with lights as soon as we departed the boat dock.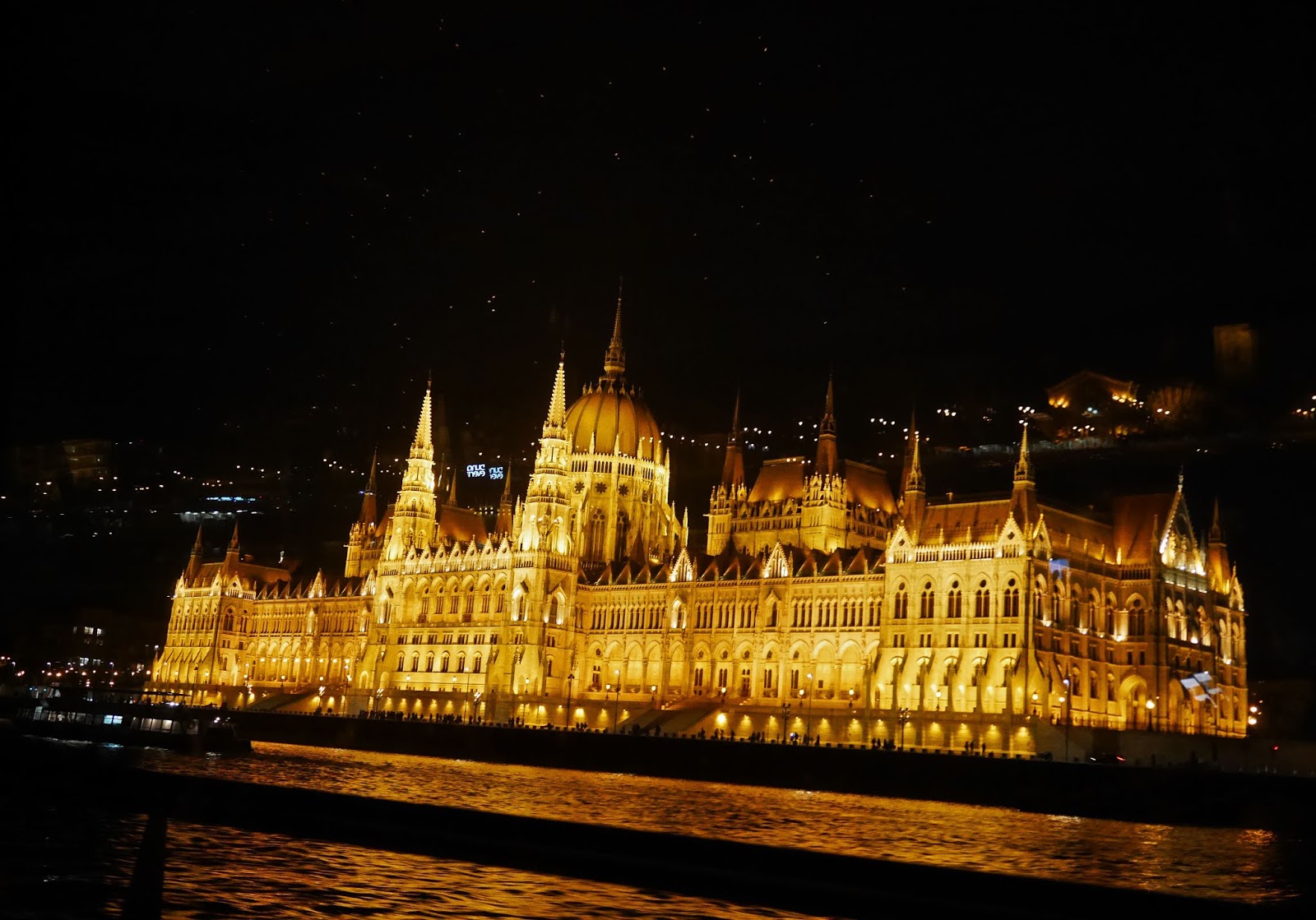 Dock 7 was the starting point for the cruise and it was a 10 minute walk from Vigadó Square in the center of Pest. The tour followed a loop, heading South of the boat dock to begin with and then going back up to the Parliament building and Fisherman's Bastion towards the end of the tour. This route meant that we could see the prestigious sights at the very end of the tour when the sky was completely black; the contrast with the lit up buildings was spectacular!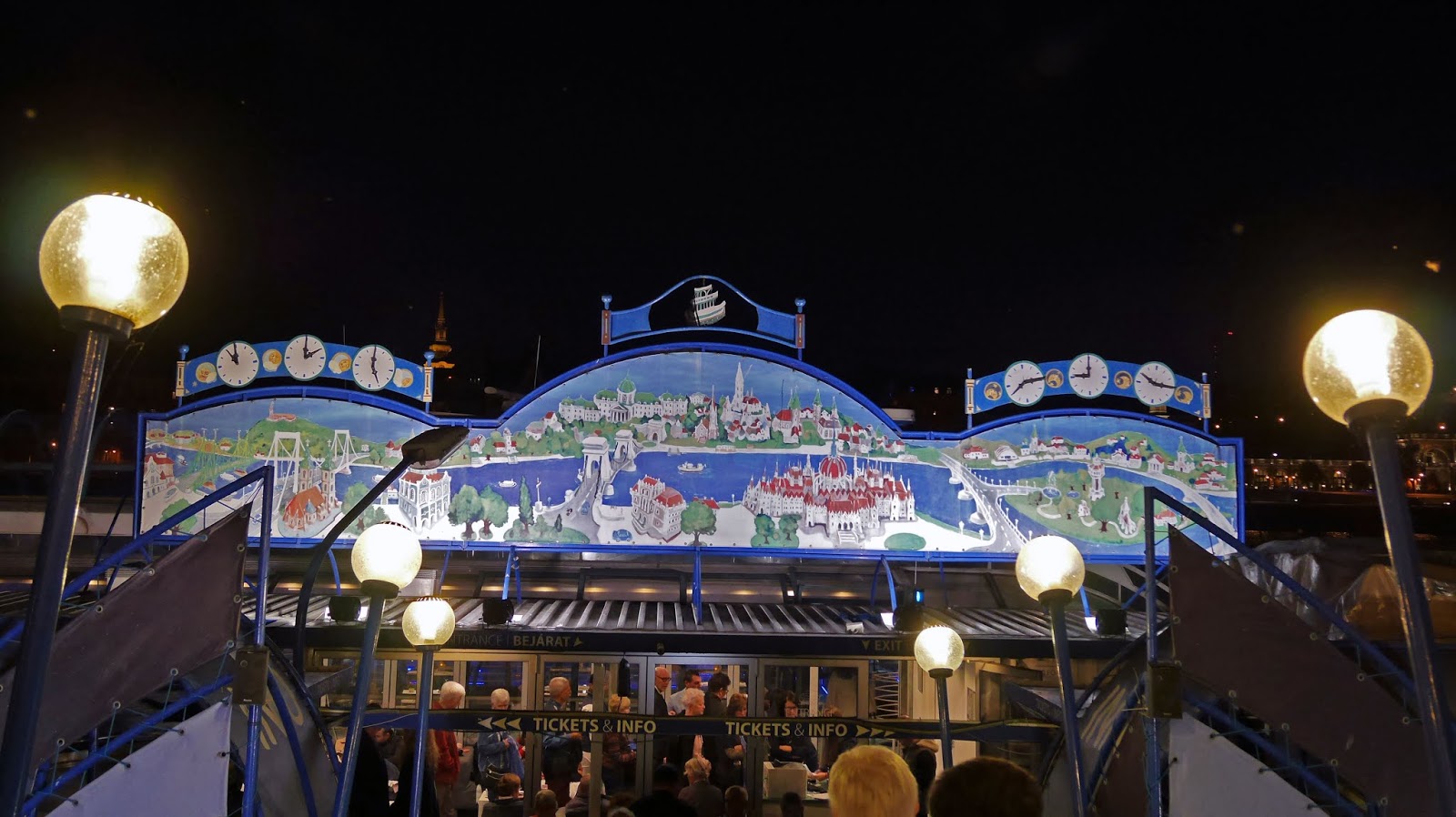 Whilst we were on the boat, we listened to an audioguide all about Budapest and the banks of Danube. We were also served a complimentary drink which made the evening river adventure feel even more luxurious. For a fee you can actually have dinner on one of the evening cruises, but it was a bit out of our price range this trip.
The cruise seats are very comfortable and there are plenty of them indoors. On our evening cruise we didn't get cold once and that was lovely considering we were visiting the city in Autumn.
After an hour we were back at Dock 7, ready to disembark and enjoy an evening stroll back through Pest. We vowed to come back at some point when we have more money and upgrade to the evening dinner cruise.
Have you ever been to Budapest? Did you go on a Danube River Cruise?
Thanks for reading my blog today.
Love Kat xxxx