2018, what a year! 9 countries, 12 weekends away and many, many souvenirs. When I think back to this time last year, I was sat reminiscing on a year of adventures and quite honestly, I felt like 2017 was my peak, but then 2018 happened and we managed to top our previous record of countries. 2018 has also been my first complete year of working full time and fitting in all of these trips has been like a game of Tetris: gradually trying to fit in each of the travel plans despite the limitations of annual leave, social commitments and staying on top of our flat. We managed to squeeze in 8 city breaks, 8 return flights and still save some holiday back for downtime at home in Canterbury, as it's important to allocate time for rest and looking back at all of the adventures too. I visually documented all of our city breaks in my 2018 travel scrapbook and the book is practically bursting at the seams! Last year's book was full and this year's is even more so, so today's post is going to be a long one as I take you through my favourite pages of my 2018 travel scrapbook.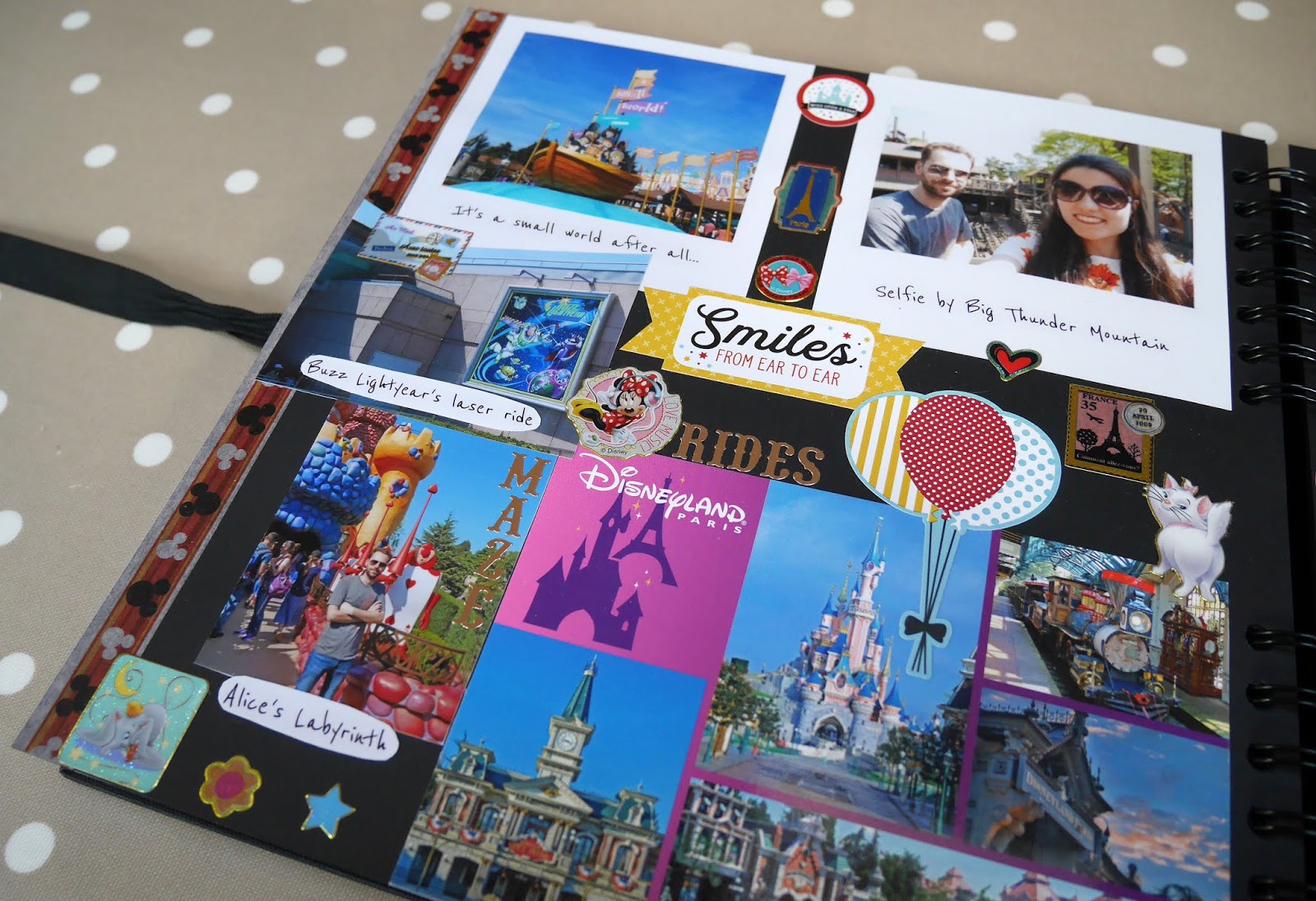 Bratislava and Vienna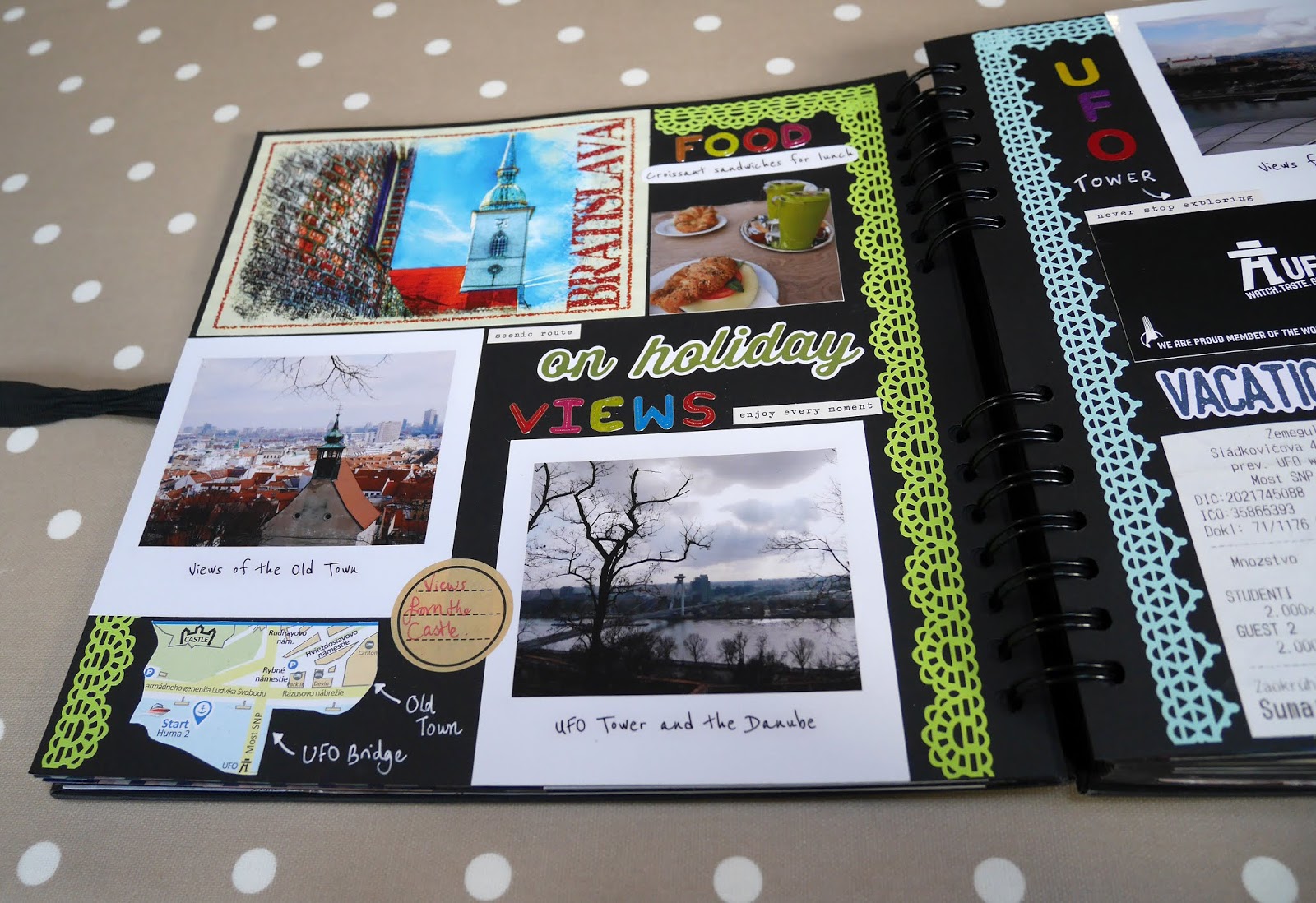 The first trip of the year was Bratislava and Vienna, taking us back to early February and a very cold Winter. These pages were my favourite because they sum up the most beautiful Sunday in the Slovakian capital, with blue skies and sunshine. We fit in so many attractions on this day, including the Castle and the UFO Tower, and I ended up with lots of tickets to take home.
Bruges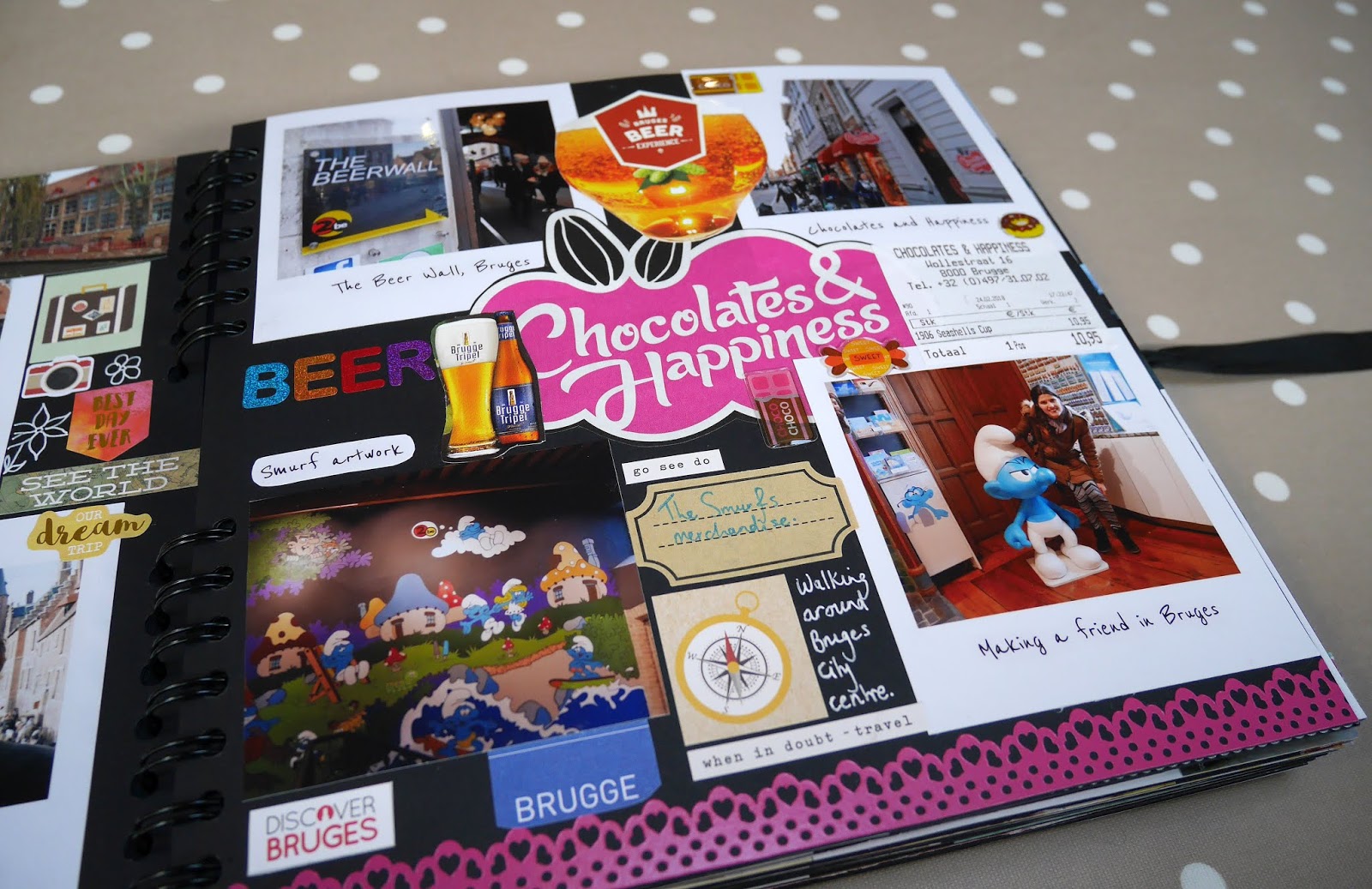 Next up was an overnight trip to Bruges with Stuart and my parents. We set off in the car on a Saturday morning in late February and we were in Bruges by the mid-afternoon. We spent the afternoon walking around the city and doing lots of shopping, before heading home on the Sunday morning via Sluis in The Netherlands and Ostend, Belgium (on route back to Calais). The page I've chosen for Bruges features many of the fun shops that we found whilst walking around Bruges. It really is a great place to go for gifts!
Riga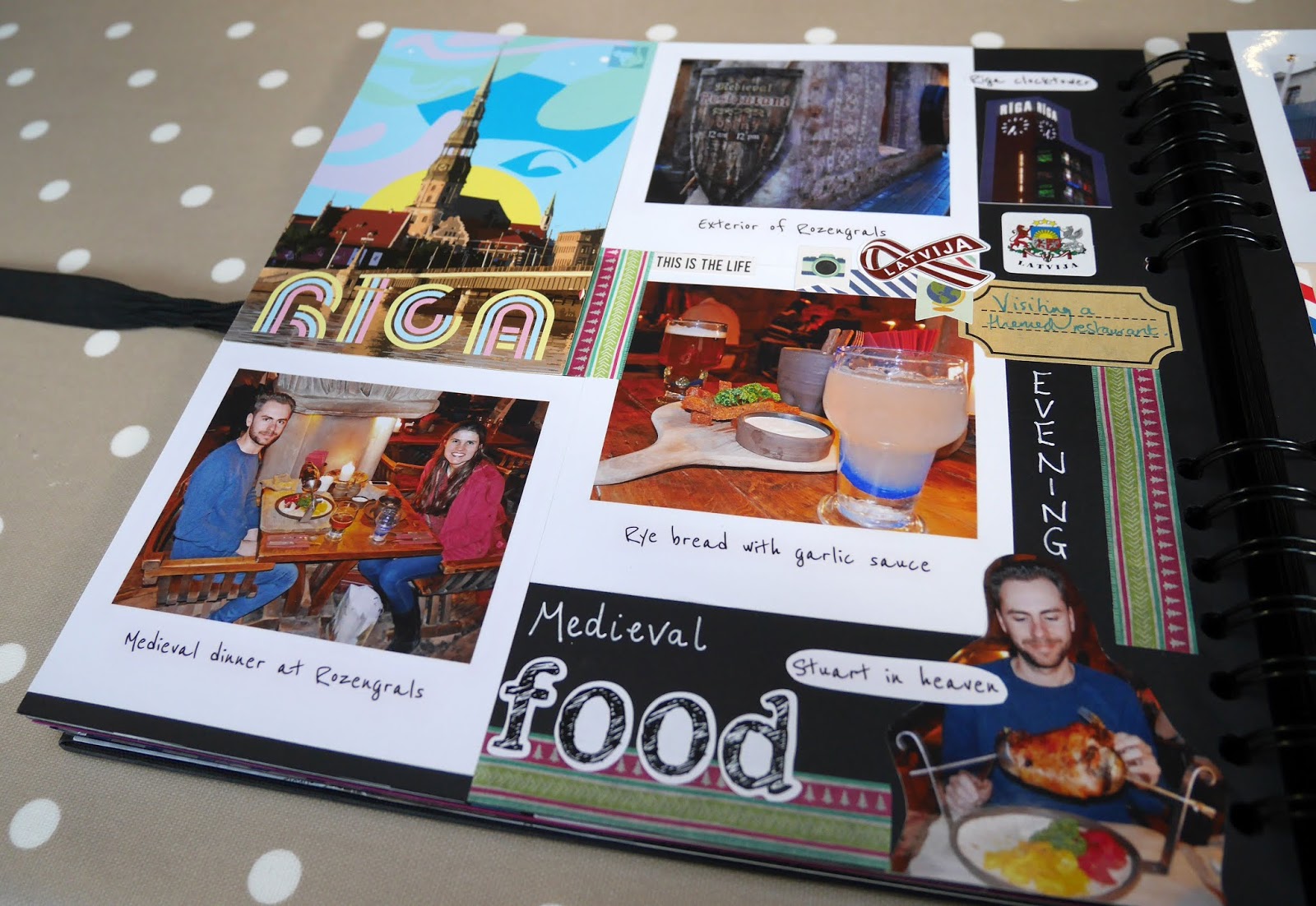 Riga, Latvia was the the most Wintery trip of the year and we visited the Baltic city in March. Minus the really early flight out of Stansted, we had a fantastic time in the Latvian capital, visiting it's museums and admiring the frozen Daugava River. We went to a medieval restaurant for dinner on the first night after I discovered it on a list of the best restaurants in the city and the scrapbook page above shows some snaps of our time at the restaurant.
Disneyland Paris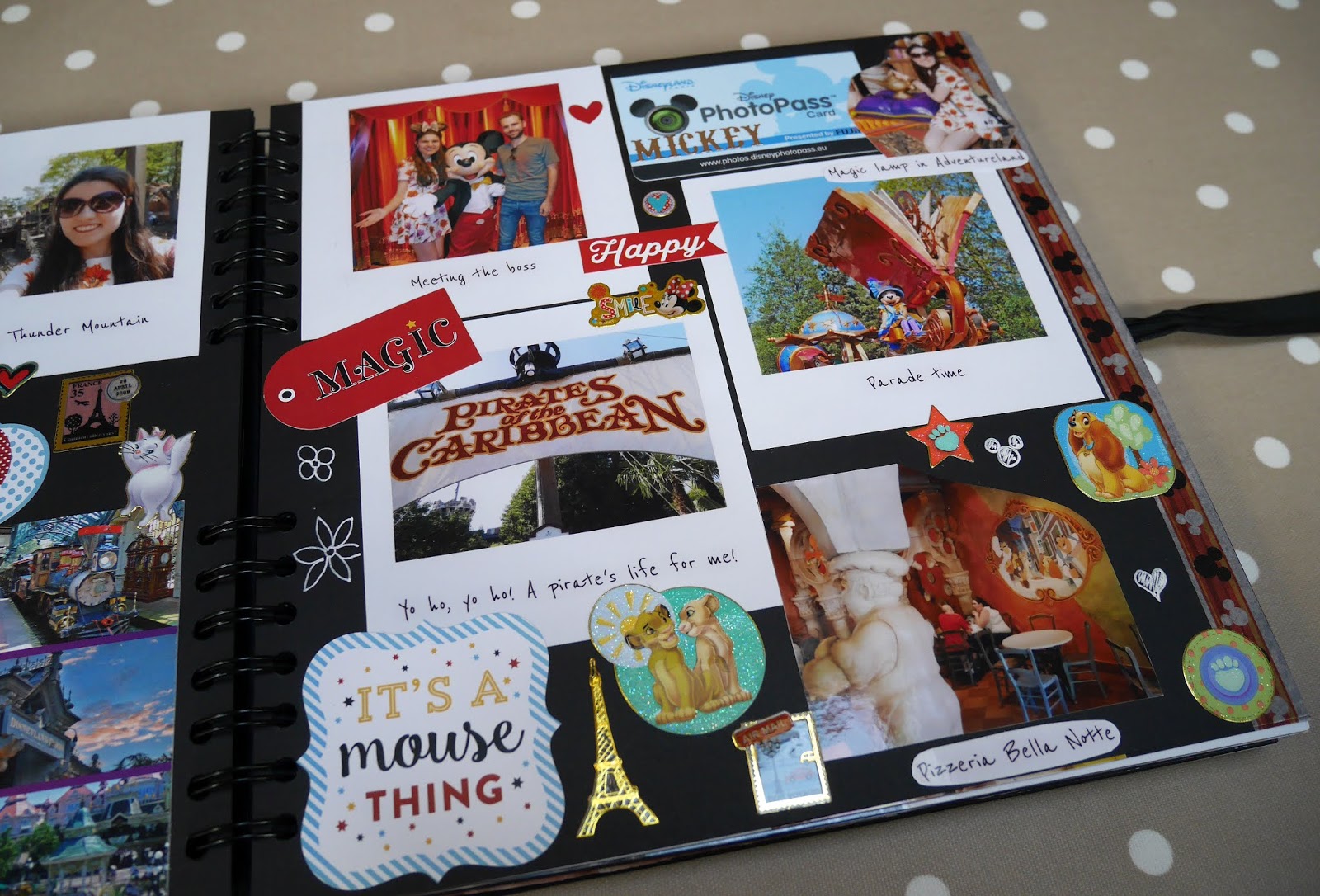 By far the most magical trip of the year, we went to Disneyland Paris during late April and thanks to a Parisian heatwave, it was boiling whilst we were away. We stayed in Marne-la-Valée for 2 nights and spent our only full day at the Disneyland Park, going on our favourite rides, watching the parade and fireworks. It was our first Disney trip together and very special, so it's no wonder that my favourite page from Paris features a photo of us with Mickey Mouse.
Edinburgh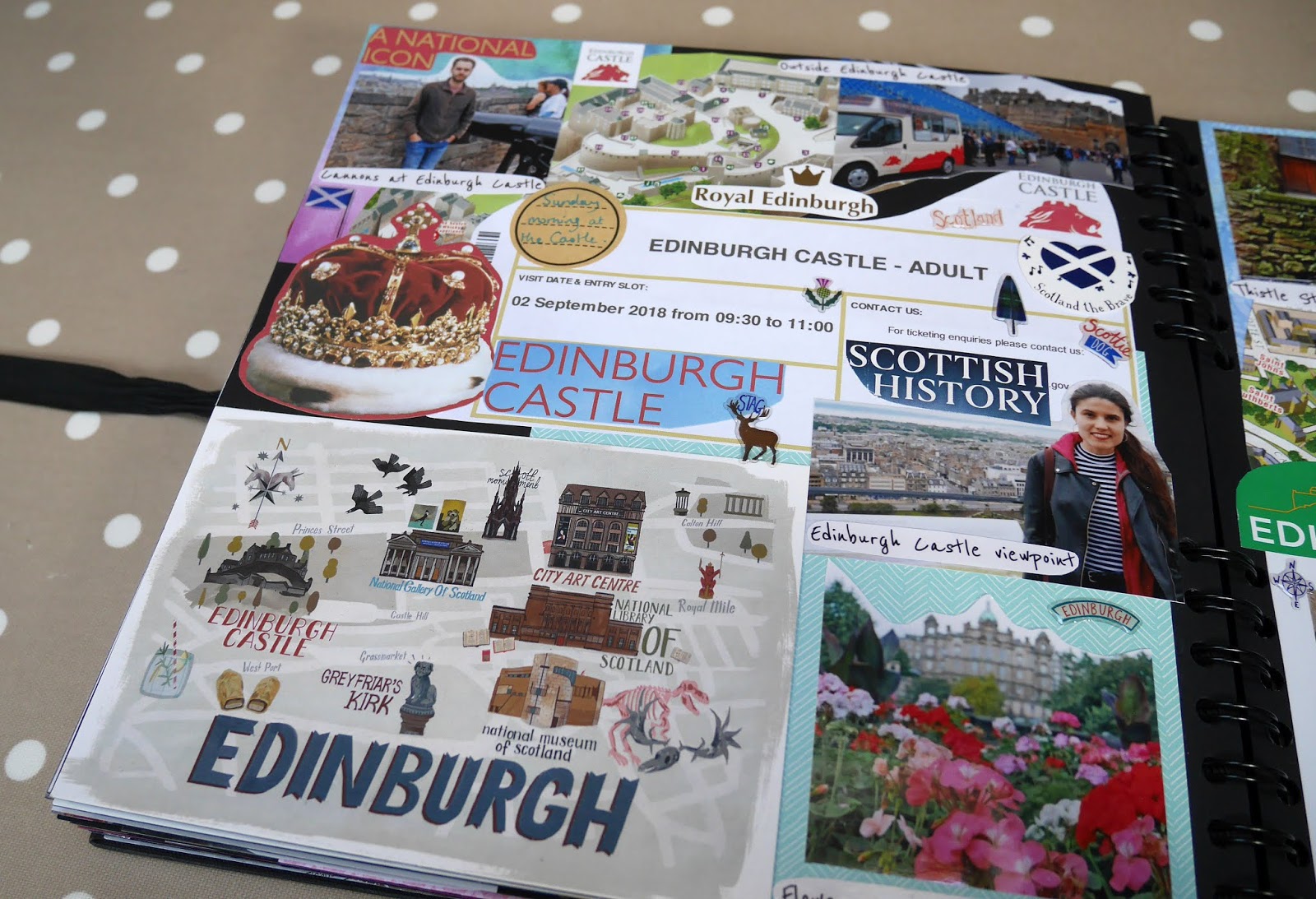 In September we headed to Edinburgh, Scotland for a weekend of sightseeing and strolling around the old streets. Edinburgh Castle was a highlight of the trip for both of us and we spent an entire morning there, wandering around all of the exhibits and different areas of the castle. Naturally I had to choose the Edinburgh Castle page of my scrapbook for this post as I enjoyed it so much and we collected quite a lot of leaflets, tickets and photos from our morning at the castle.
Budapest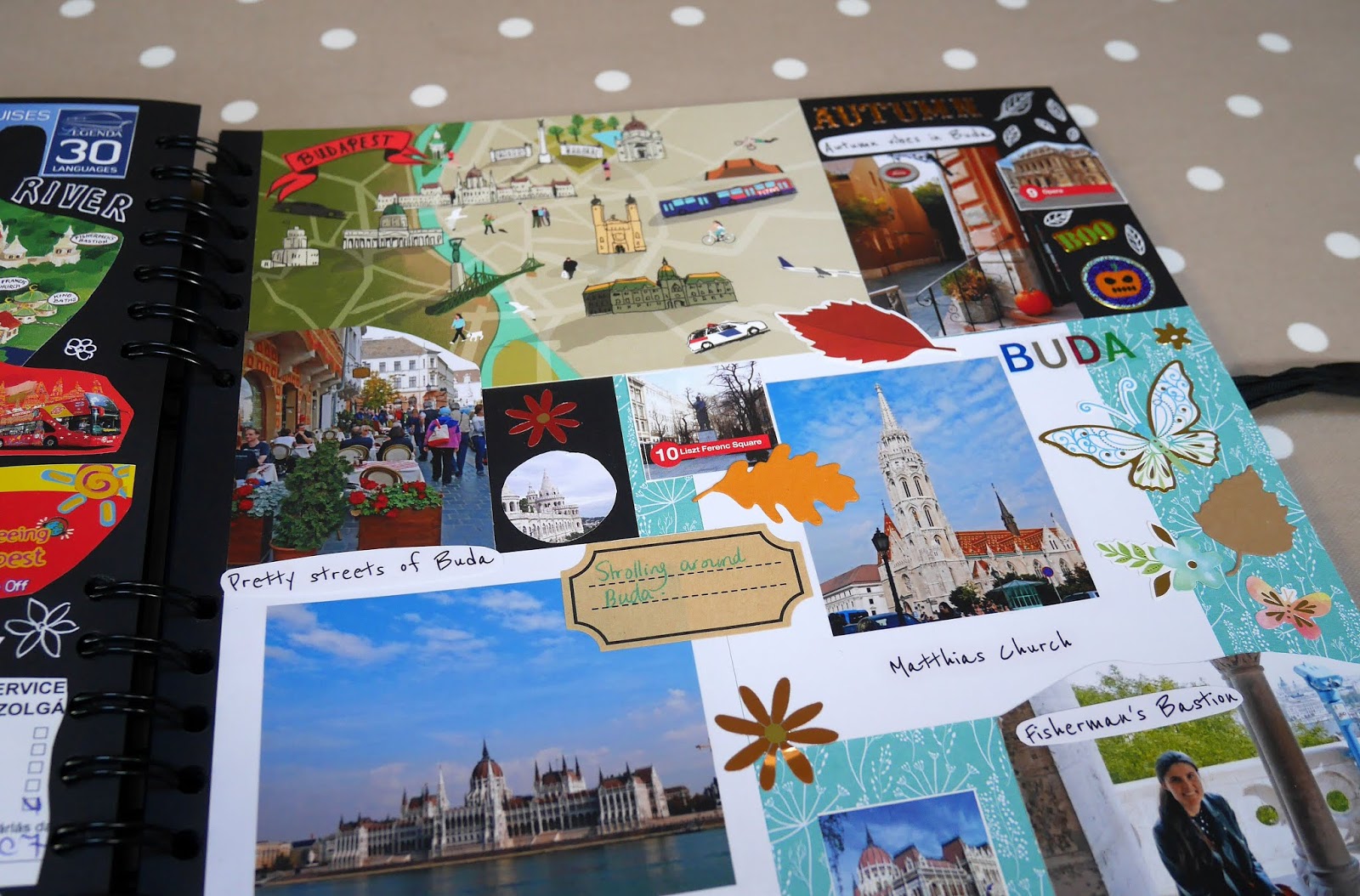 Thanks to some long plane delays, we didn't actually get a huge amount of time in Budapest, Hungary, but we made the best of it and still managed to squeeze in the St Stephen's Basilica observation deck, an evening Danube River cruise and a hop-on hop-off tour of the city. Seeing as we were there in October, there were Autumn leaves everywhere and the leaves just made the city so picturesque. When producing the scrapbook pages for Budapest, I decorated them all in Autumn leaves and the page I've chosen to share is particularly Autumnal with the blue sky photos, a pumpkin picture and the leaf decorations. Budapest was just so lovely in October!
Ljubljana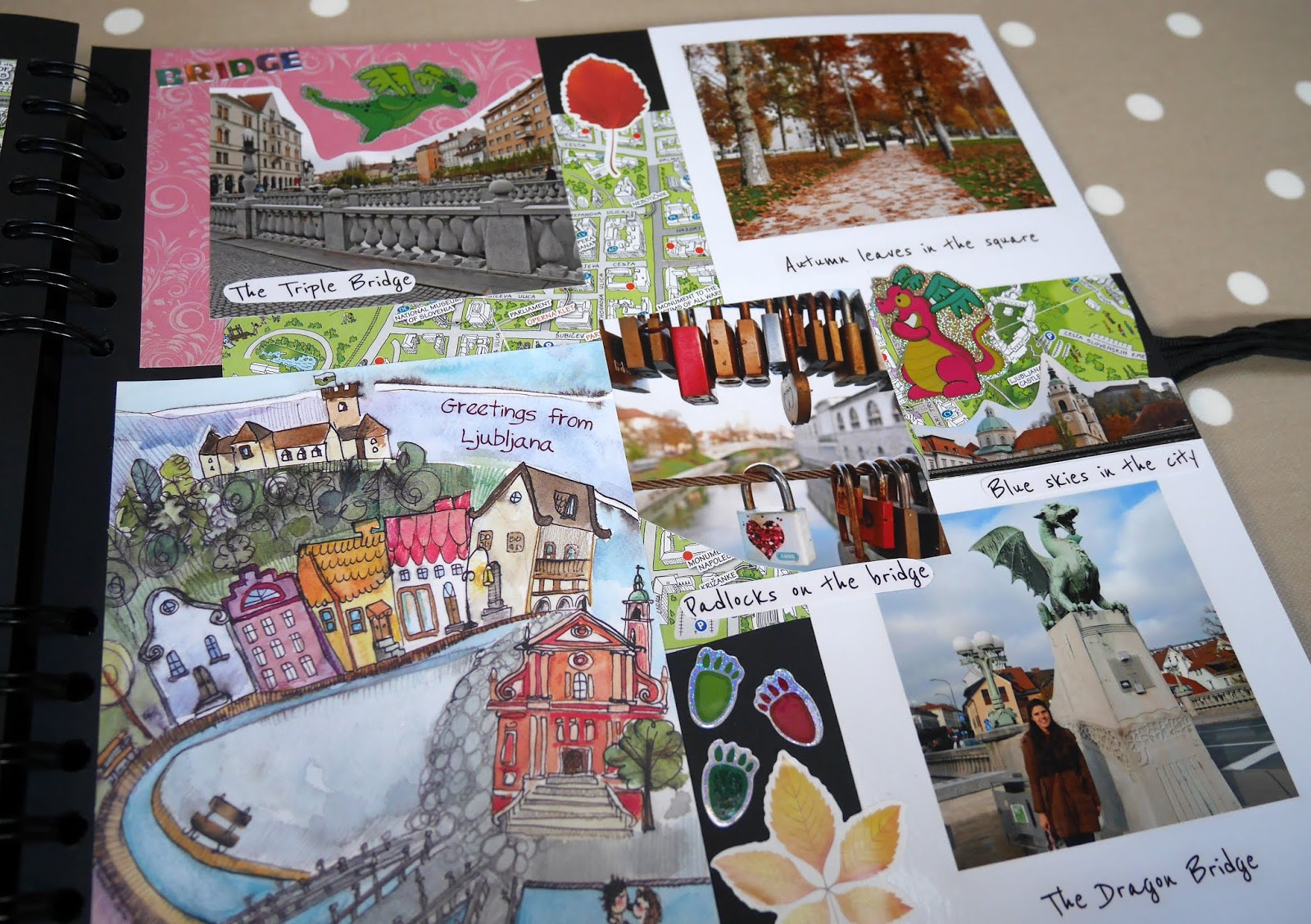 The Slovenian capital is definitely the most underrated city that we've visited, which deserves so many more visitors. The entire Old Town is pedestrianised, which is where most of the tourist sights are and it was an absolute joy to walk around. The Dragon Bridge is one of Ljubljana's biggest attractions and the city uses the dragon as one of it's main icons, so I had to showcase a dragon-filled page of my scrapbook. My articles for our November Slovenia trip will be up in the new year as I'm always a month or so behind with content and I wanted to prioritise Christmas-themed Berlin posts at the end of 2018.
Berlin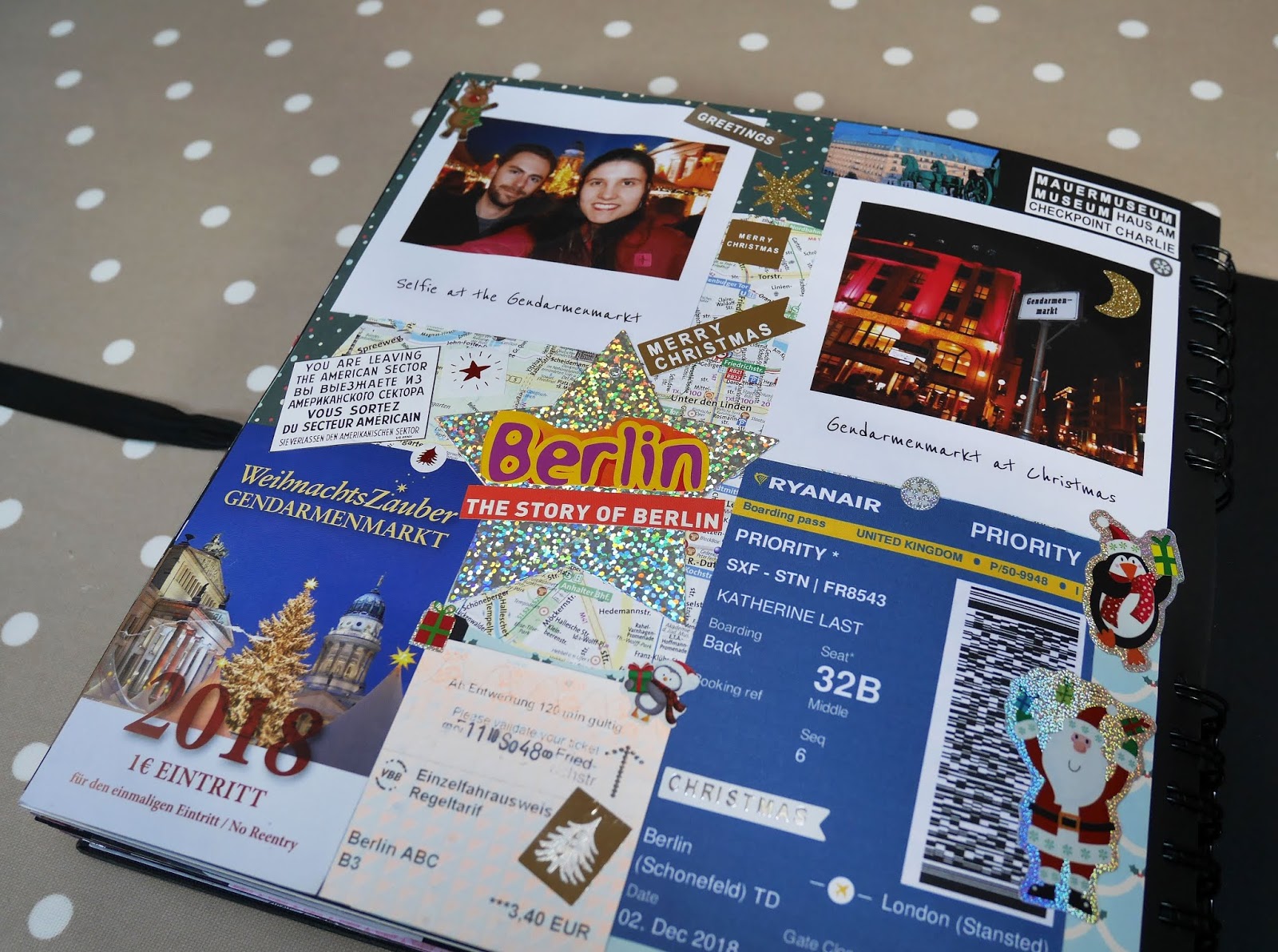 After adoring the Munich Christmas Markets last year, we headed to the German capital for the Berlin Christmas Markets in early December. The trip was the perfect combination of festive market hopping and sightseeing and in 48 hours, we managed to see a lot. When I completed the Berlin pages of my scrapbook I got to use lots of Christmassy craft materials and this made it my favourite trip of the year to scrapbook. Christmas Market trips are just so much fun and festive. Who knows where we'll end up in December 2019?
2018 has been an incredible year, full of so many fantastic city breaks. 2019 is already looking quite busy too, with 5 trips already booked for the first half of the year. I'm so pleased that I have this book to look back on in the future. My annual travel scrapbooks are by far my favourite scrapbooks to make.
Do you scrapbook your travels?
Thanks for reading my blog today.
Love Kat xxxx