Brussels is a nostalgic place for me to visit. I've visited the Belgian capital a few times over the past 10 years as we have friends that live on the outskirts of the city and we frequently went into the centre for day trips when I was a teenager. January was my first 'grown up' trip to Brussels and we were able to meet up with these same friends for a meal in the Grand Place whilst we were away. We stayed overnight at the Hotel Retro on the Eastern side of the city and thanks to deals from both Eurostar and Hotels.com we were able to organise a very affordable 36 hour trip to Brussels. Having friends that know the area meant that we were able to have lots of authentic Belgian experiences on that weekend and I thought I'd share this list of experiences on my blog today.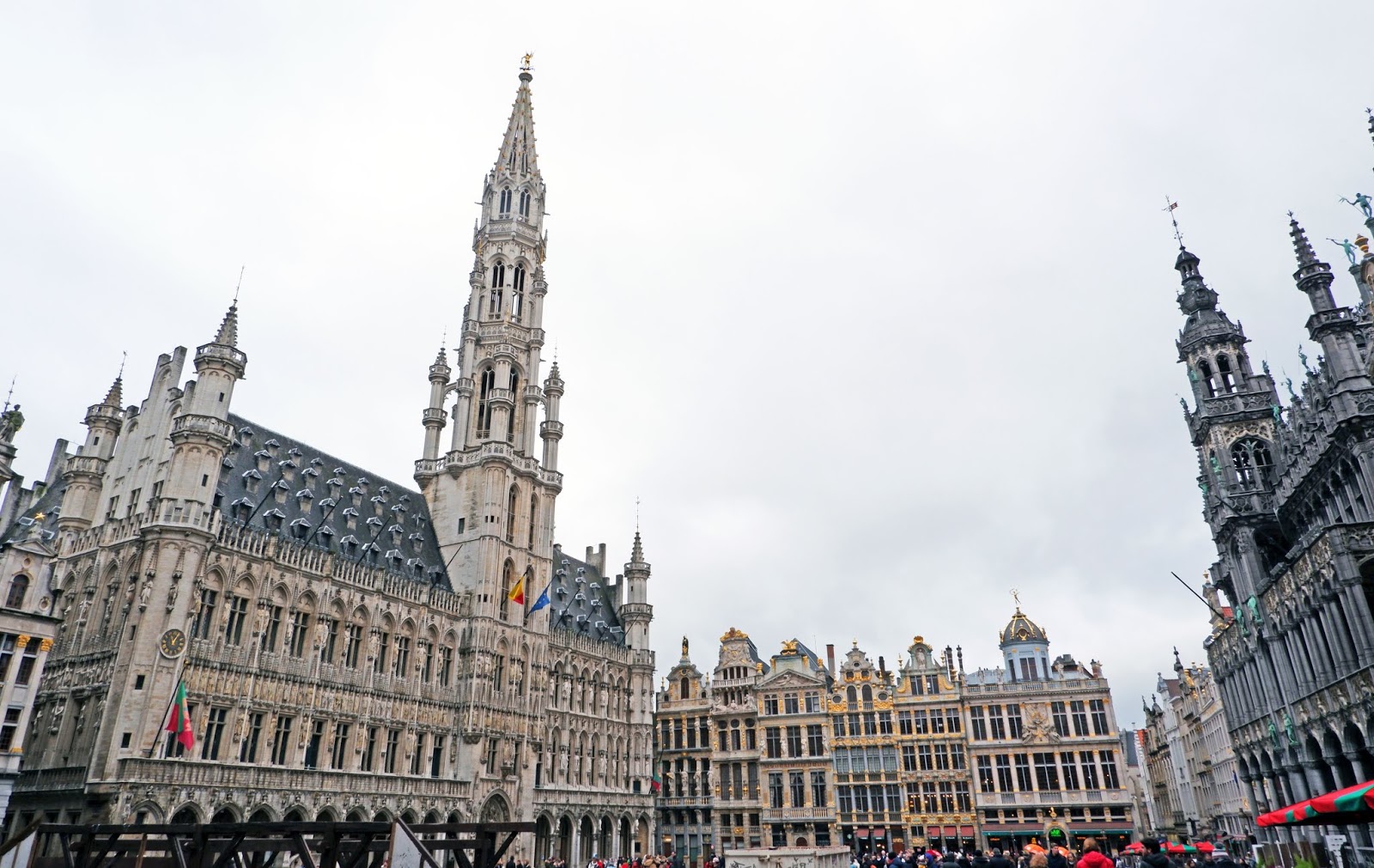 1. Eat Liege waffles.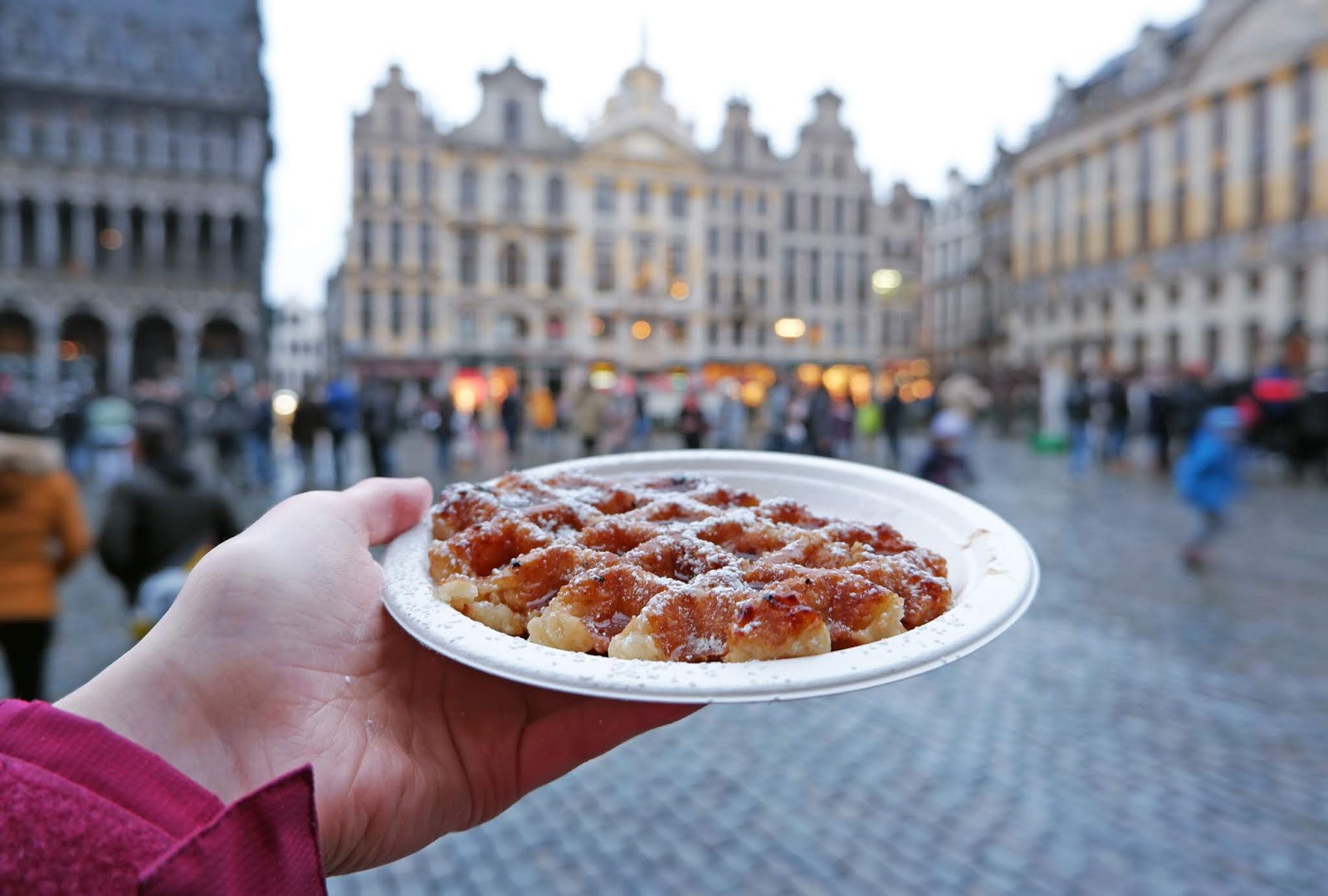 Maison Dandoy is where I purchased my waffle from and there was a big queue at their waffle counter. It's one of the Brussels' most highly rated waffle houses and I can certainly see why, as the liege waffles are absolutely delicious!
January wasn't my first time at Maison Dandoy as we'd previously visited the upstairs tearoom when I was younger, but seeing as the food was good and it's still very well regarded, it seemed crazy not to visit again.
2. Drink Belgian beer at one of the busiest bars in the city.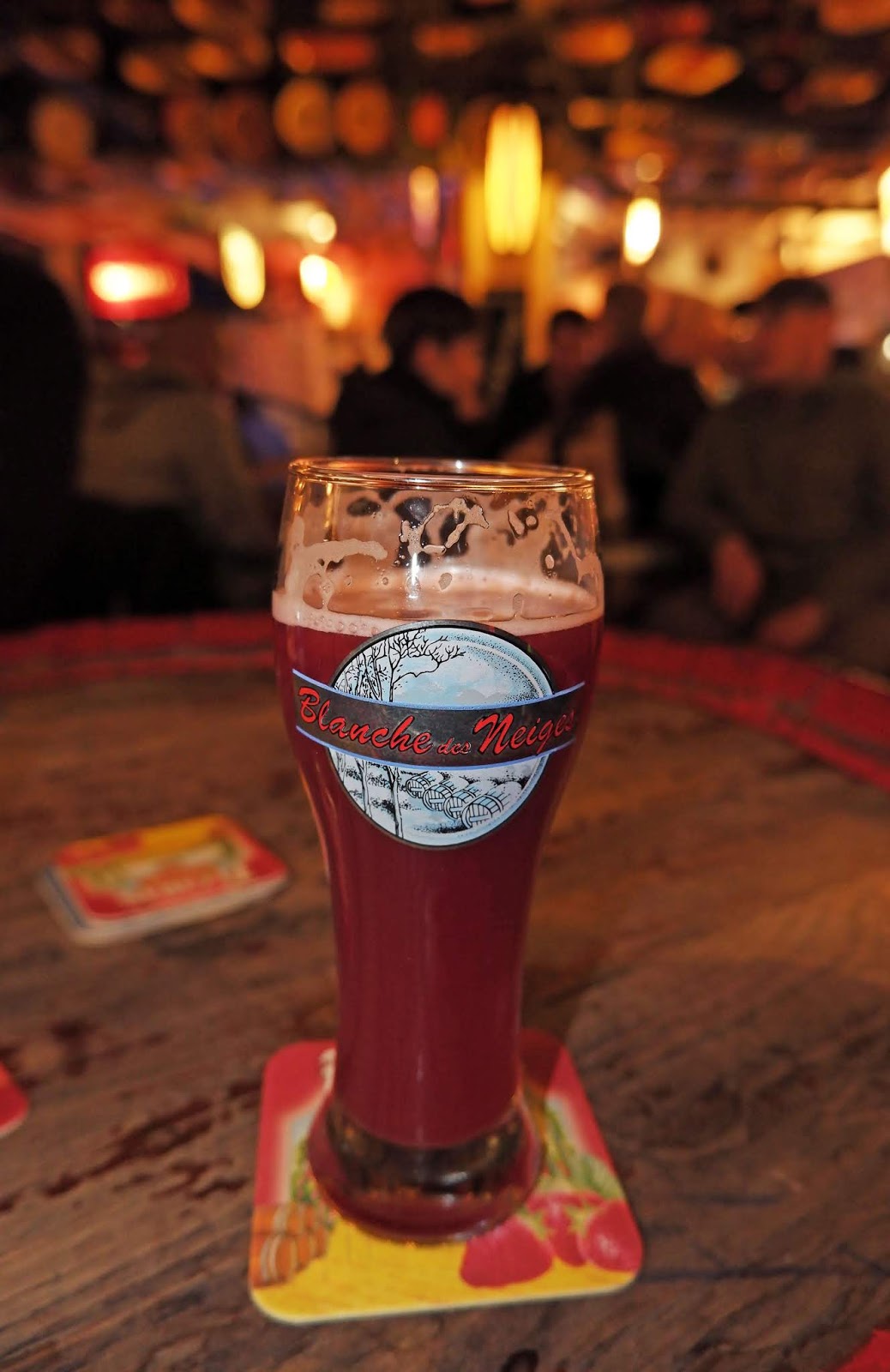 Now I hardly ever drink alcohol but when you're in Belgium, beer is a must. Our friends took us to Delirium Cafe for a drink and it had thousands of different beers. I had one of the bright pink-coloured cherry beers and it was very sweet. If you're like myself and not a drinker, I would definitely recommend a fruit beer; you can hardly taste the beer in these!
3. Visit the Museum of Chocolate.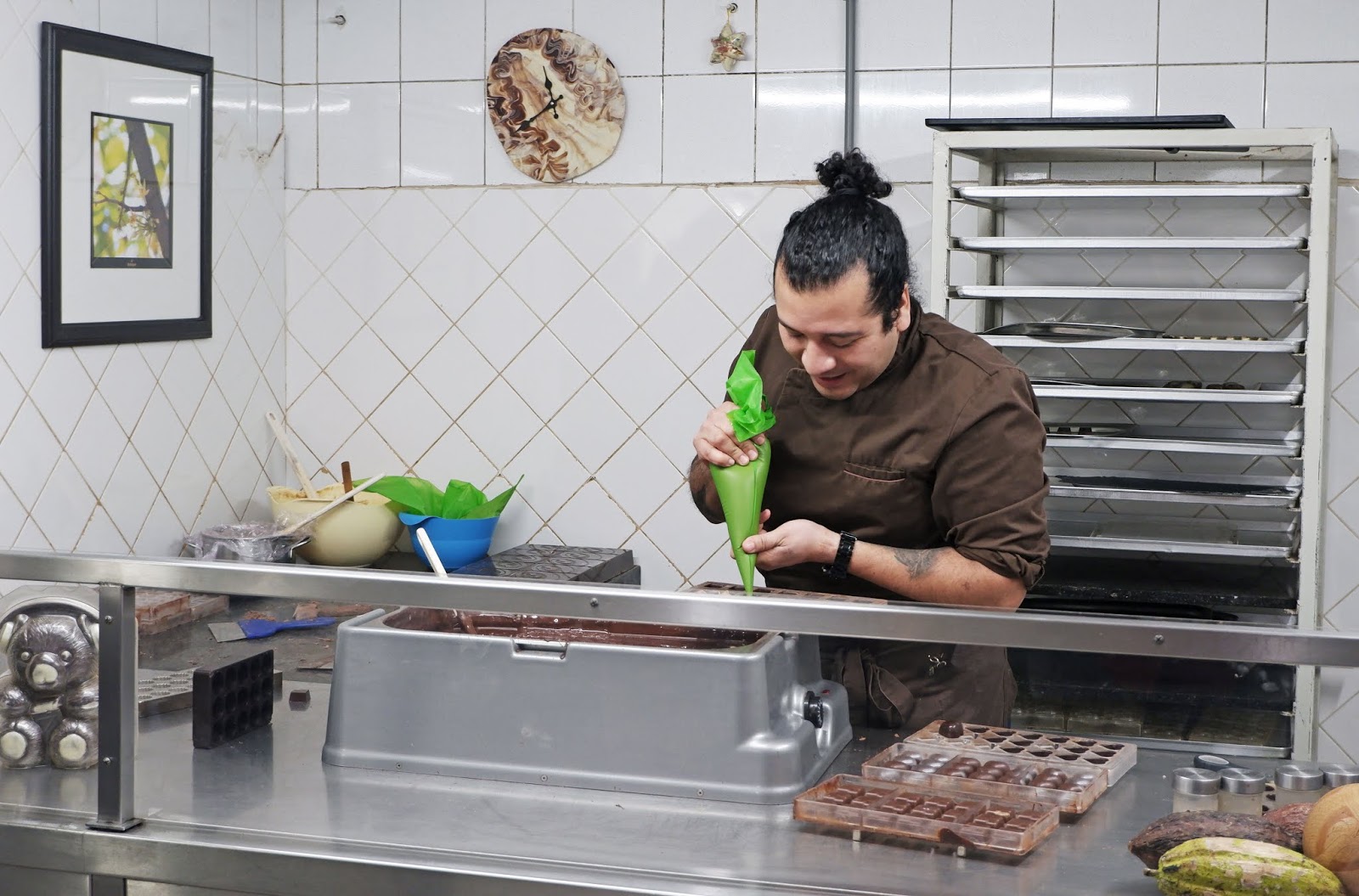 As a keen baker, I was very interested to learn more about the Belgian chocolate making process whilst we were in Brussels. We visited the Museum of Cocoa and Chocolate on the Sunday morning, which included chocolate sampling and a praline demonstration. The tutorial was fascinating and made me really appreciate why chocolate making is such an art form in Belgium. At €6 per adult, the Chocolate Museum is very reasonably priced.
4. Have dinner at a traditional Belgian restaurant.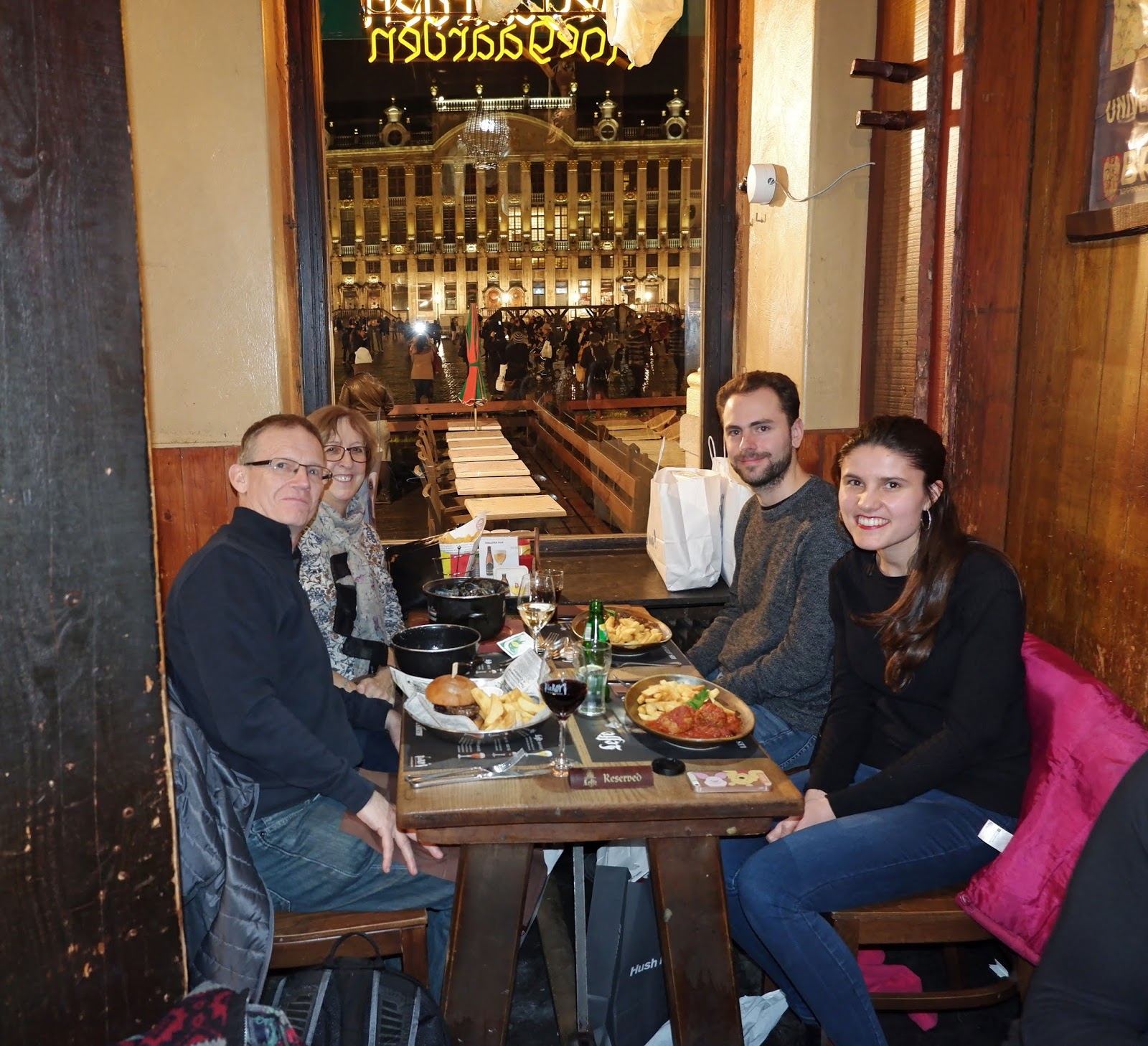 We ate at the spectacular Le Roy d'Espagne on the Saturday night and it's location is unrivalled as it's right on the Grand Place. I ordered meatballs in tomato sauce as my main course and Stuart had a Flemish stew, which were both local classics on the restaurant's menu. We really enjoyed our meals and much to our delight they came with frites too: a Belgian staple. A fabulous Medieval-themed place in the heart of Brussels, I'd definitely recommend Le Roy d'Espagne.
We had a wonderful weekend in Brussels filled with fantastic company and good food. Belgium is such a convenient place for us to get to so I'm sure we'll be planning a trip to one of the other big cities in the country soon.
Thanks for reading my blog today.
Love Kat xxxx