Over the Easter Weekend we visited Malta for a whirlwind Mediterranean city break, arriving on the island on Good Friday and heading back home on the bank holiday Monday. It wasn't my first visit as I'd stayed in St Julian's Bay back in 2014, but it was my first time staying in Sliema – one of Malta's popular harbour destinations. Sliema is a short taxi ride from the island's major cities: Valletta and Mdina, so we were well placed for a weekend of exploring. Despite being a relatively small island, there is lots to see in Malta and in today's post I'm going to share some ideas about how to spend your time on the island.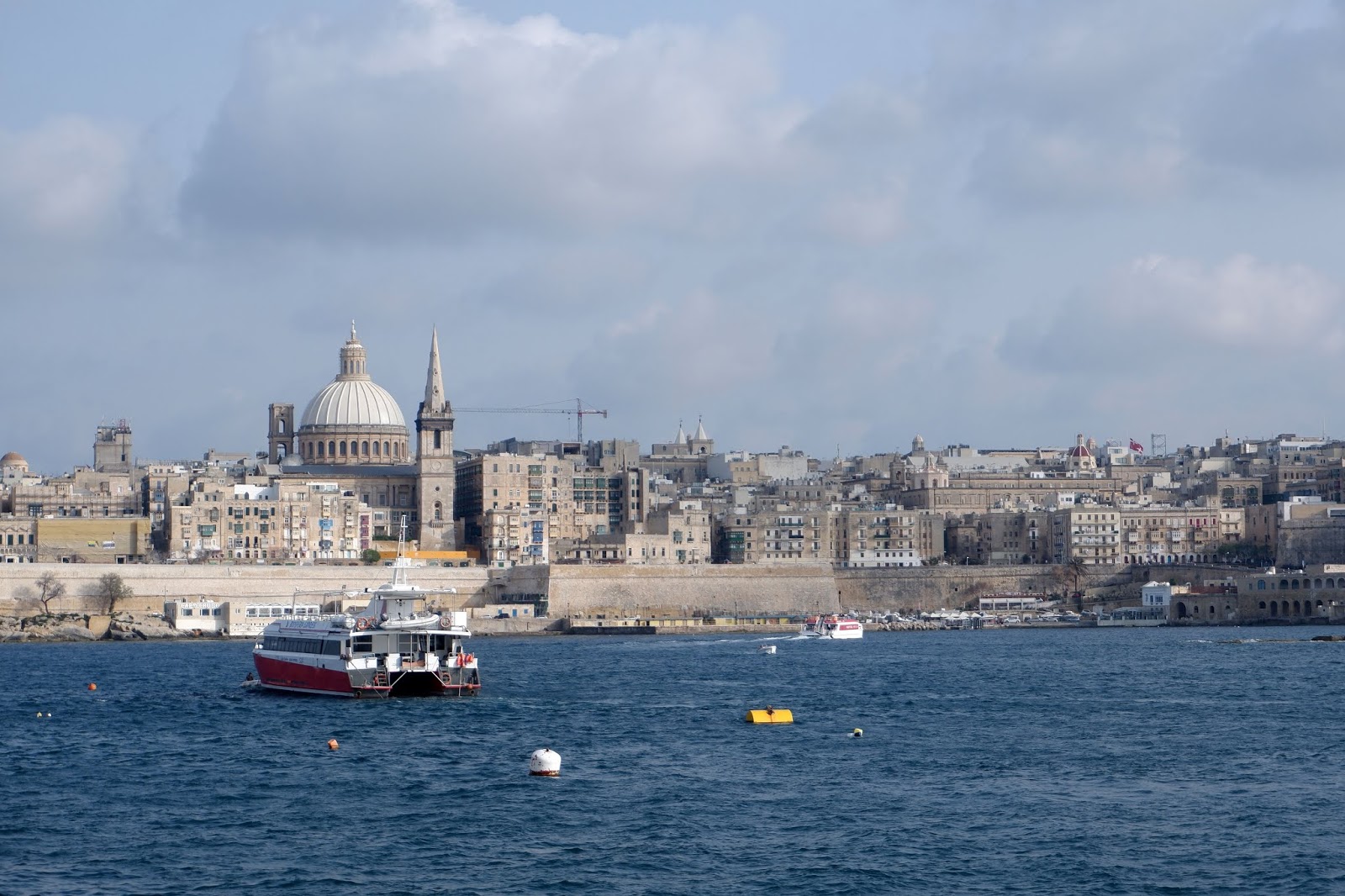 1. Visit Mdina: the walled city.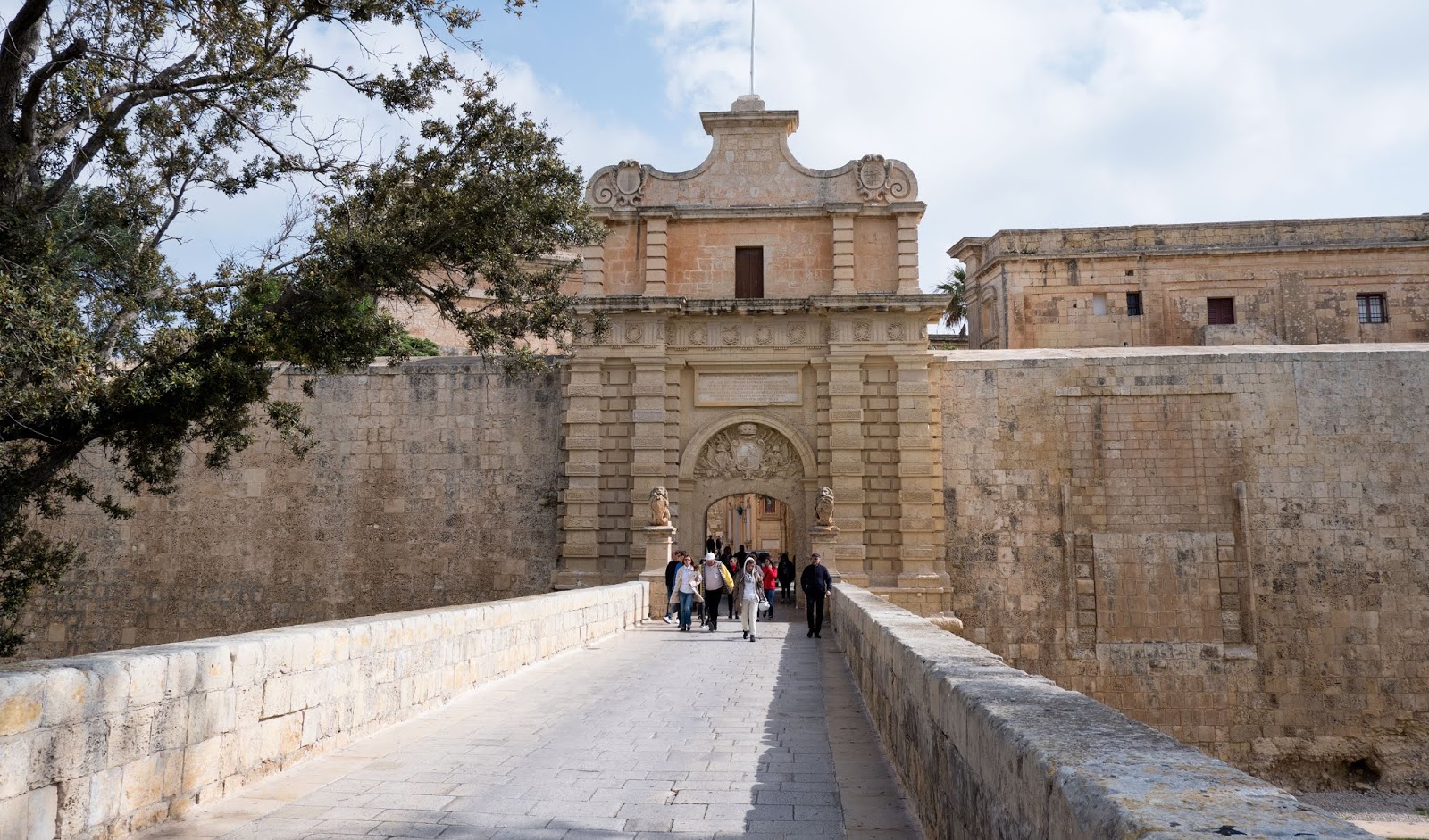 Mdina is an elegant, old city on the Western side of the island. It is entirely surrounded by a wall and you need to cross a bridge to reach the entrance. Once you step inside you will be amazed by the pristine condition of the buildings. Mdina is extremely old, but the beautifully kept houses and walkways make you forget the city's age. The city is quiet and it's easy to get lost in the maze-like streets, but that's part of the fun of exploring Mdina; you never really know where you're going to end up! Game of Thrones was filmed there and it's a popular tourist destination on the island so make sure you visit early in the morning.
2. Go on a boat tour of the Sliema and Valletta harbours.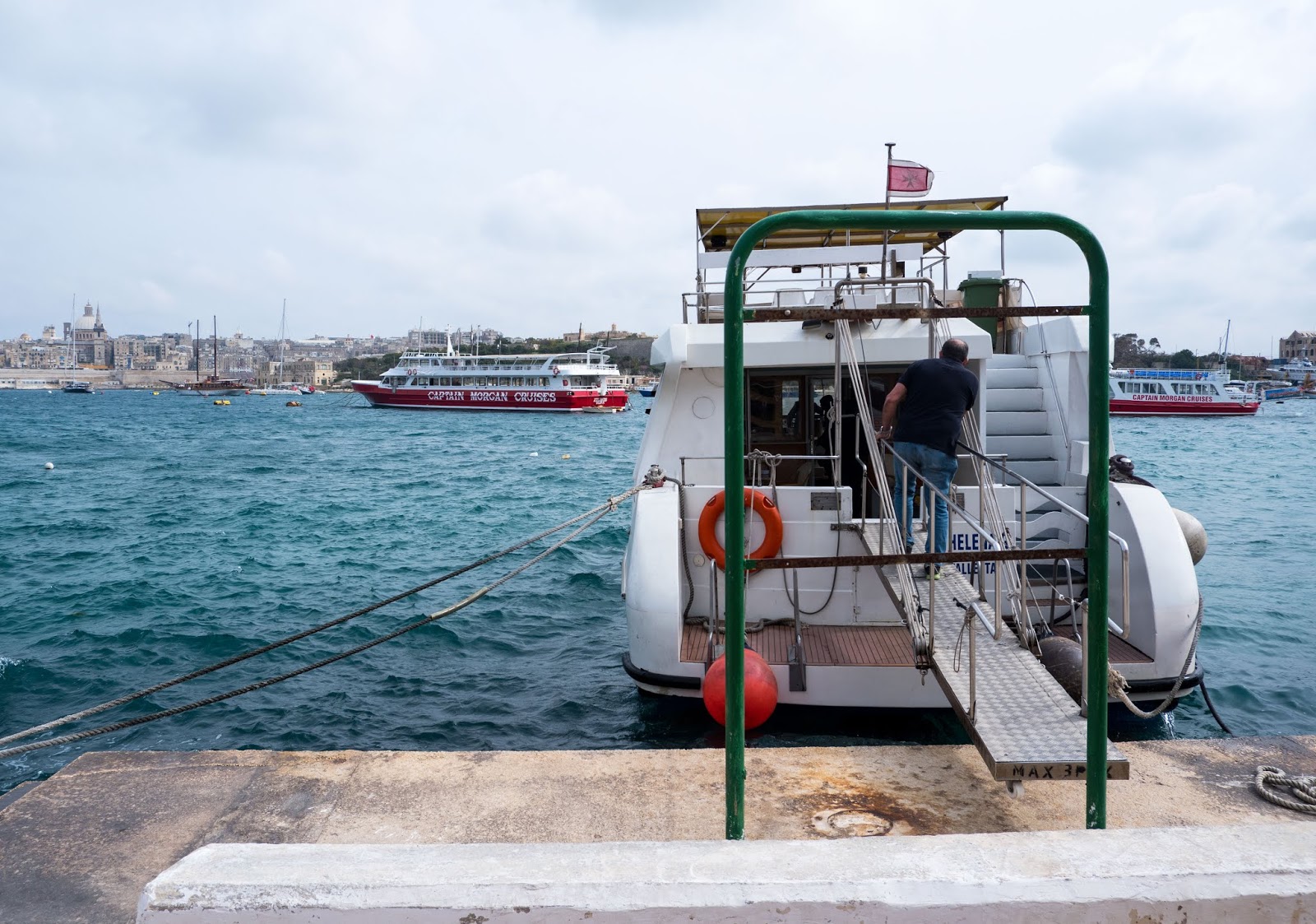 For under €20 per adult, you can explore the Sliema and Valletta harbours by boat. Boats depart hourly in peak season and you can join the harbour cruises for a 1-2h tour. The two main Maltese harbours are expansive and in my opinion the best way to appreciate the sheer size of them is to explore them by boat. The waves can get a bit choppy so if you suffer with sea sickness it might not be a great activity for you, but it's certainly fun getting to sail on the Mediterranean Sea.
If you're visiting in Summer you'll really appreciate the sea breeze when temperatures soar and you get very little shade. When we visited in April it was the opposite and quite chilly. In order to prepare for all climates, make sure you pack some sun cream or a jumper for your time on the boat.
3. Have lunch at the oldest cafe in Valletta.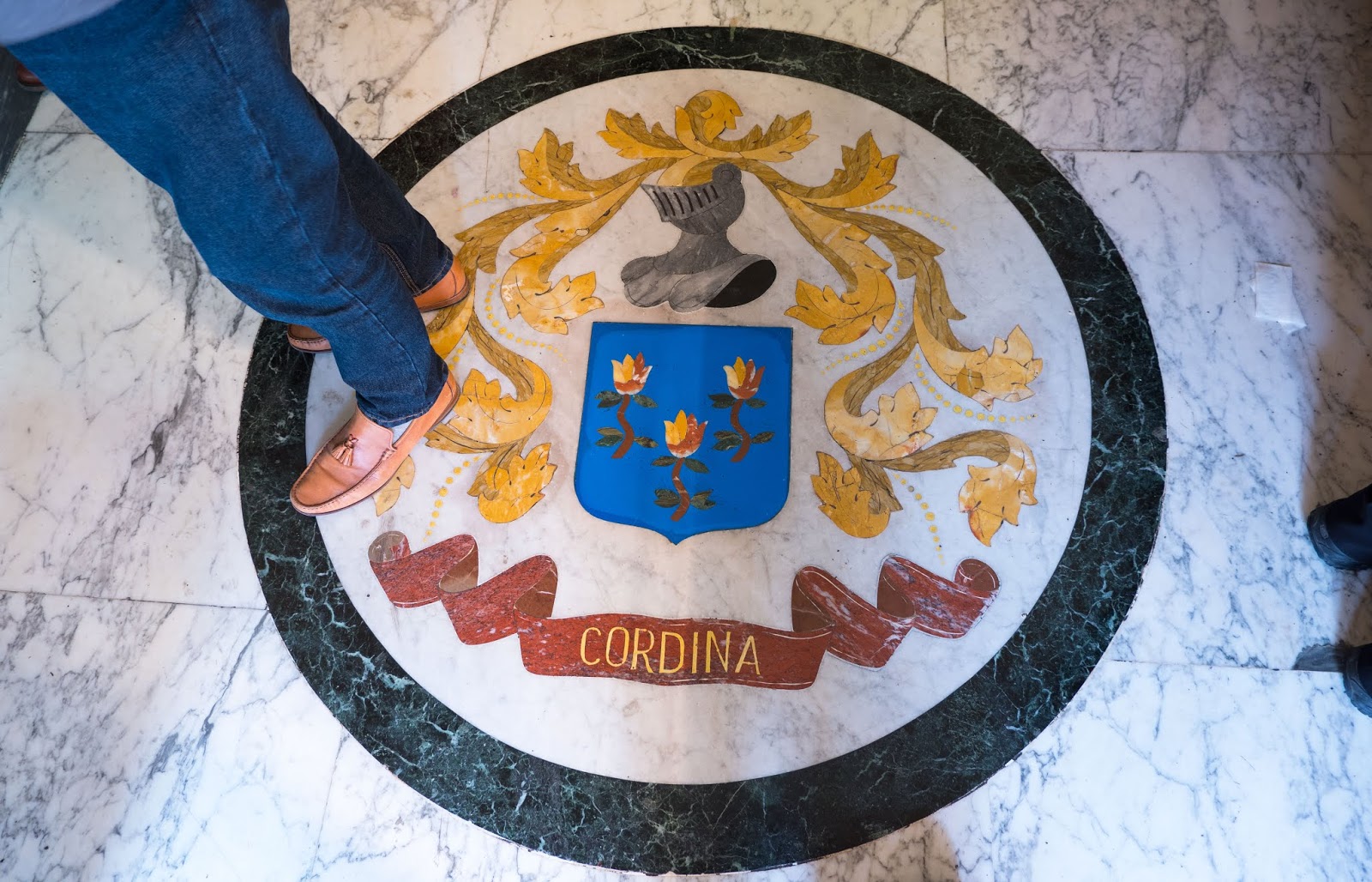 Valletta is a tiny capital, but that doesn't prevent it from having a vibrant, exciting atmosphere. Take Caffe Cordina in the heart of the city centre, it's always full to the brim and one of the busiest cafes in town. It's considered to be the oldest cafe in Valletta and it is fantastically ornate inside, making it a unique place to visit for a bite to eat. Sandwiches are relatively affordable, so definitely stop at Caffe Cordina for a light lunch and a bit of Maltese history.
4. Have dinner in Sliema Harbour.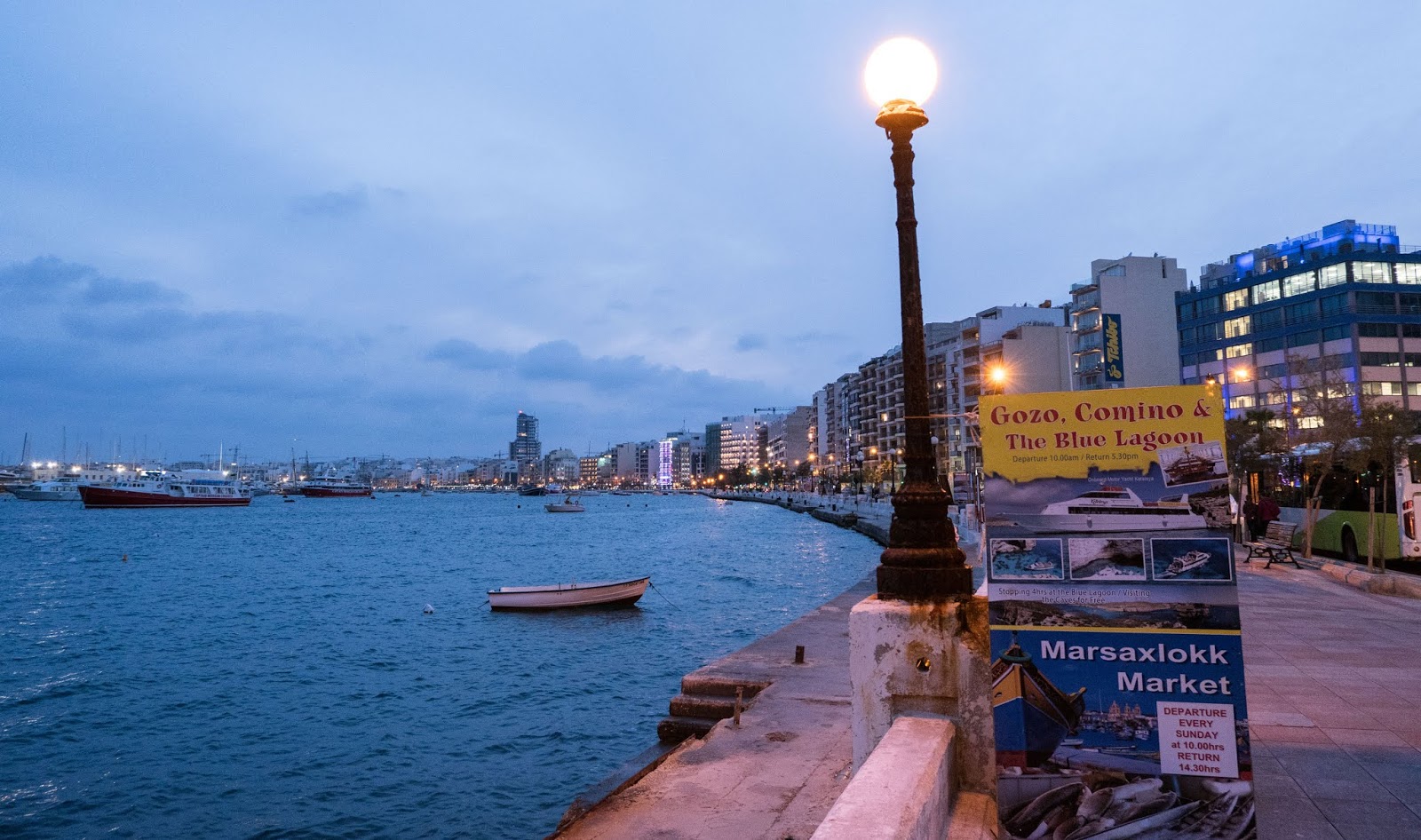 Sliema is full of restaurants and there are plenty of traditional Maltese or Mediterranean eateries beside the water. Sliema is where you'll find Maltese "cafe culture" at its best, so make sure you head to this area of the island for a hearty meal. We ate dinner in restaurants around Sliema Marina on all three nights of our trip and the food was excellent.
Malta is a relaxation destination that is absolutely full of history and culture. It doesn't have the hustle and bustle of France, Italy or Portugal, but that doesn't make it any less of a place to visit. You'll really enjoy spending your time city hopping, admiring the harbours and eating some of the island's wonderful cuisine.
Thanks for reading my blog today.
Love Kat xxxx