In early May we spent the bank holiday in Amsterdam, The Netherlands. A trip that had been in the diary since September and when easyJet released their Spring flight schedules, Amsterdam was a much anticipated trip for Stuart, my family and I. Hotels in Amsterdam are by no means affordable (particularly when you need 3 rooms) so we booked an Airbnb on the outskirts of the city which was big enough for all of us. It was located in Zaandijk: a village next door to Amsterdam's popular Windmill park and it had a distinctly Dutch feel in its architectural style. Approximately 20 minutes from Amsterdam Centraal, Zaandijk was a little too far out of the city to be considered Amsterdam, but there was certainly space for larger accommodation there.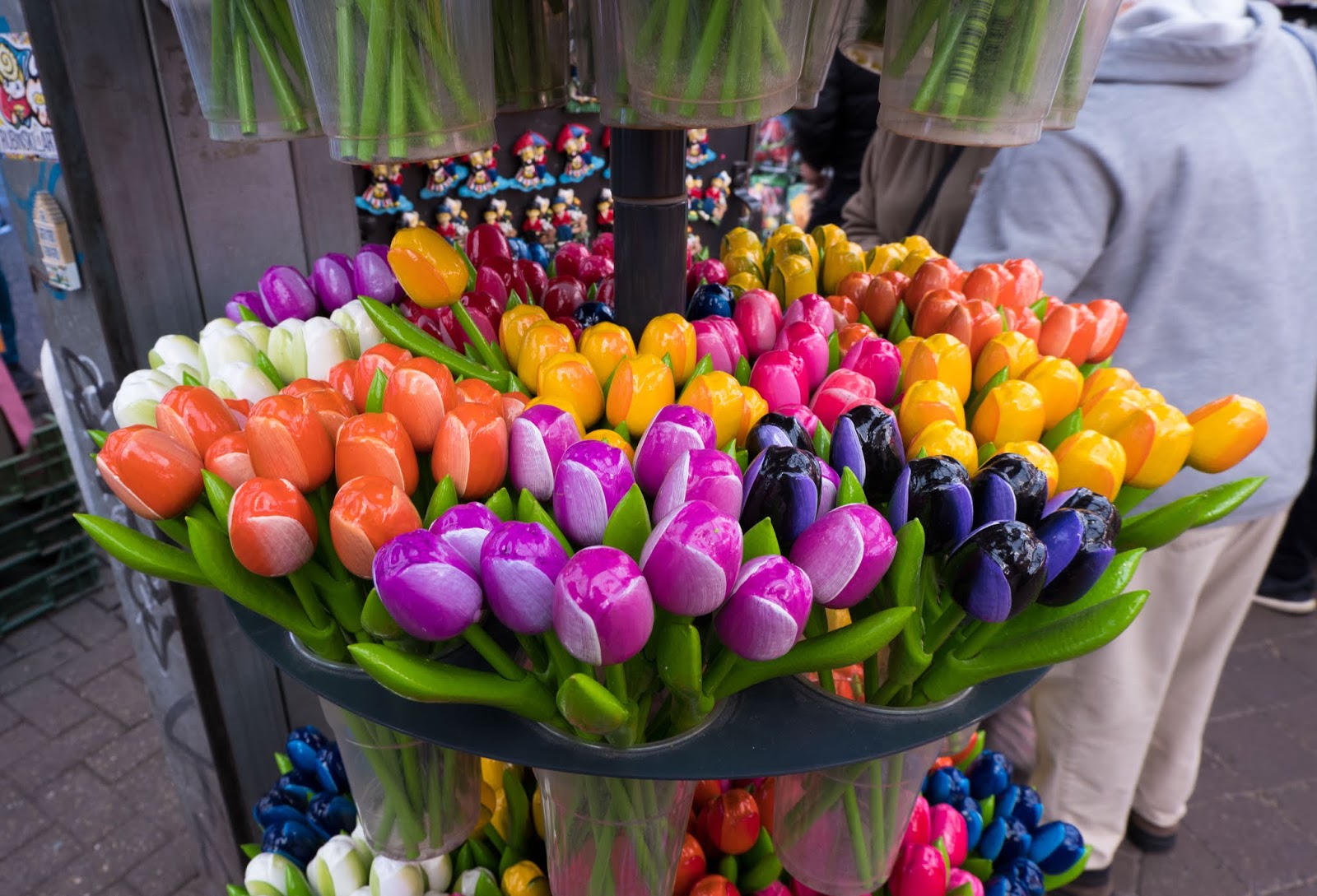 Flying out on the Saturday afternoon of the early May bank holiday weekend, we landed at Schipol Airport in the early evening. From Schipol we travelled straight to the Airbnb and by the time we made it over to Zaandijk, it was time to head out for dinner. Arriving in The Netherlands so late meant that we weren't able to make it to Amsterdam city centre that evening, so it was important that we woke nice and early on the Sunday morning, giving us a full day to explore the Dutch capital.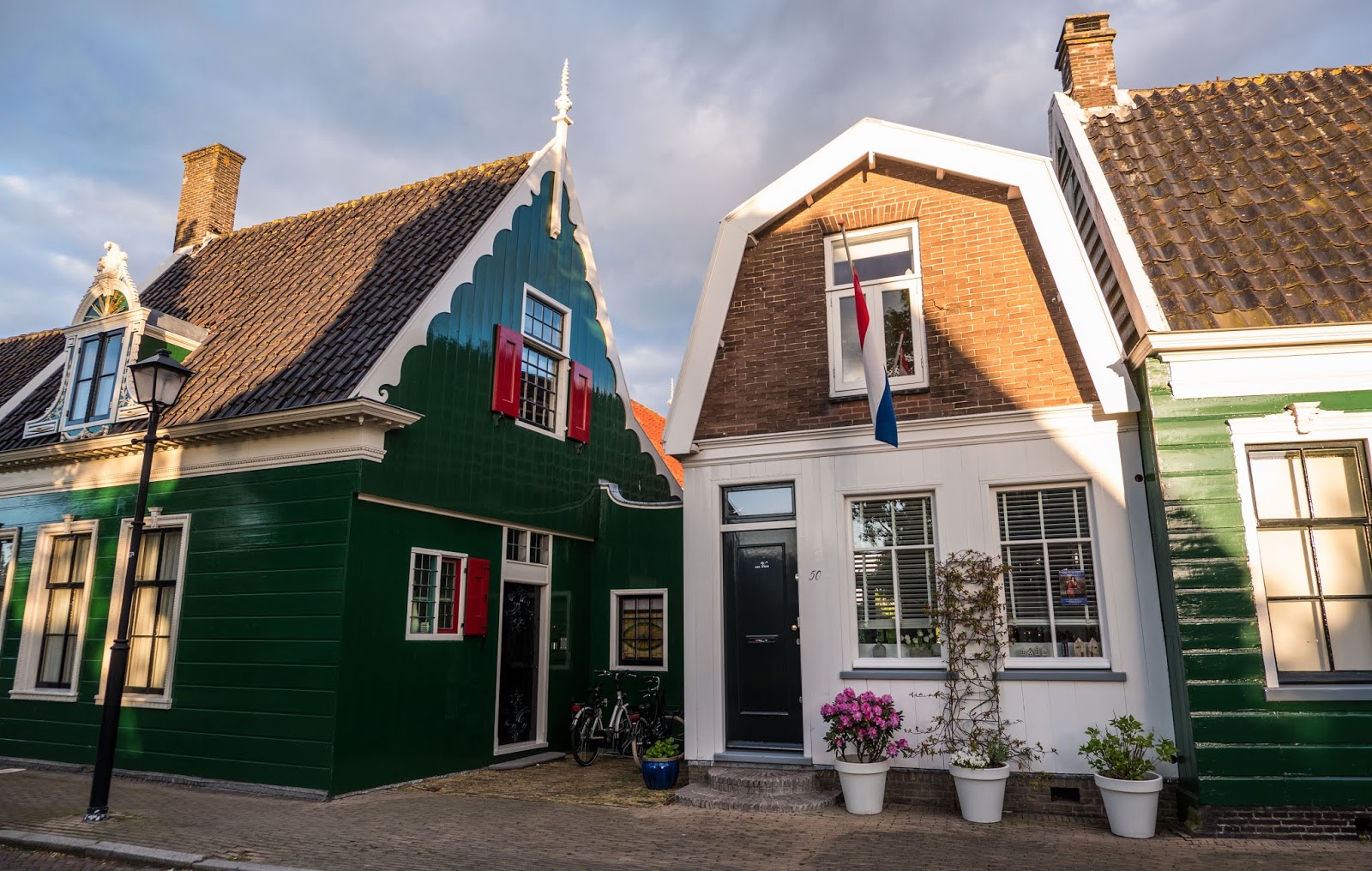 On Sunday morning we headed to Zaandijk railway station at about 8am, arriving at Centraal before 9. Centraal train station was such a gorgeous building, surrounded by canals, busy roads and a series of tram pick-up points. Near the station we found a lovely brunch spot that serves fresh banana bread, croissants and granola parfaits. It was the perfect place to stop for some breakfast, before a morning of sightseeing. From the plaza outside Centraal we strolled into the centre of Amsterdam, first reaching Dam Square.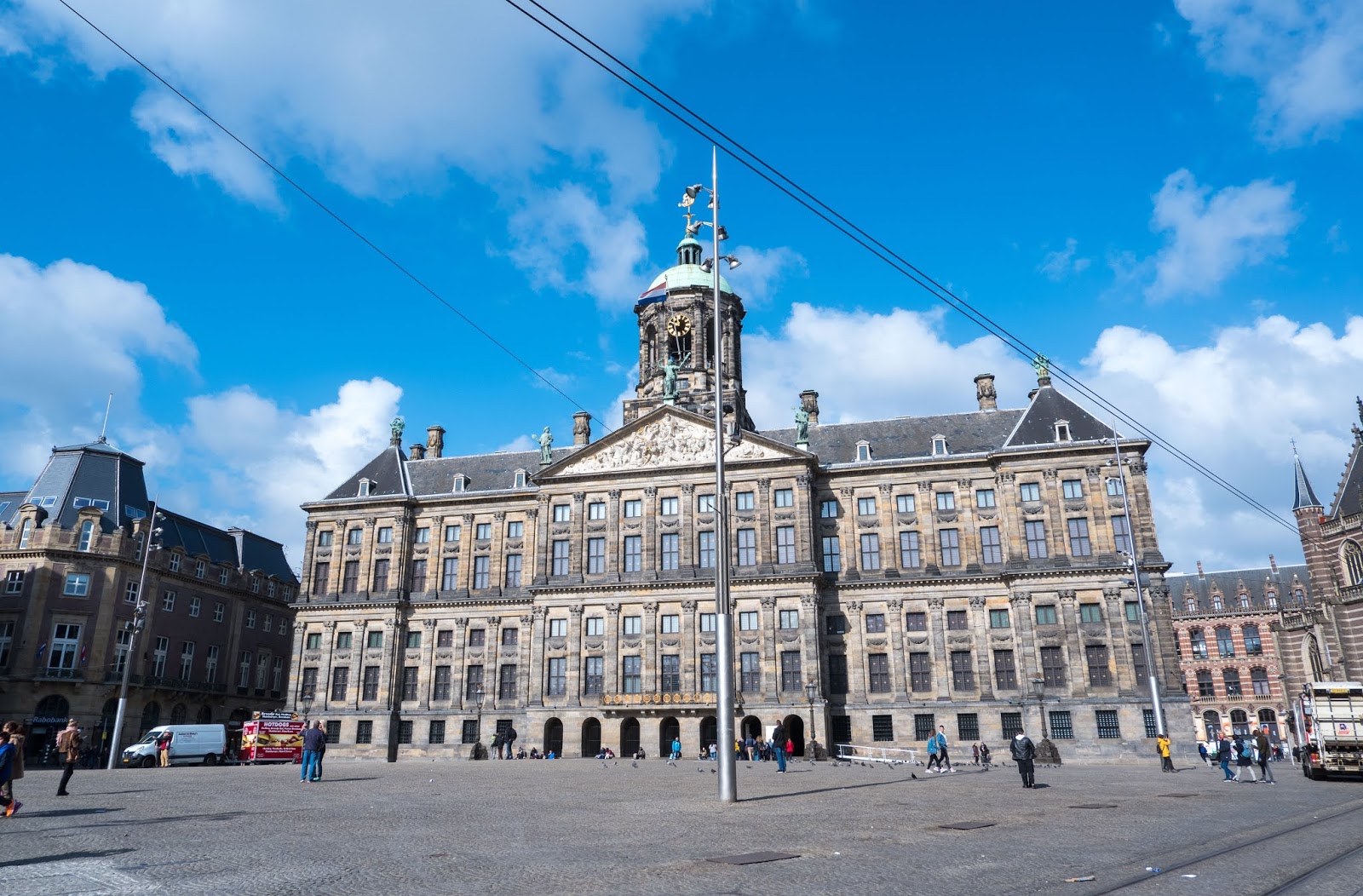 Amsterdam is build upon a network of canals and Dam Square was the last major site in the city that we reached, before hitting the canal streets. We found a good few tourist shops in Dam Square and we were able to pick up some of our usual must-have souvenirs: a Christmas decoration and a Dutch-themed pin for our board.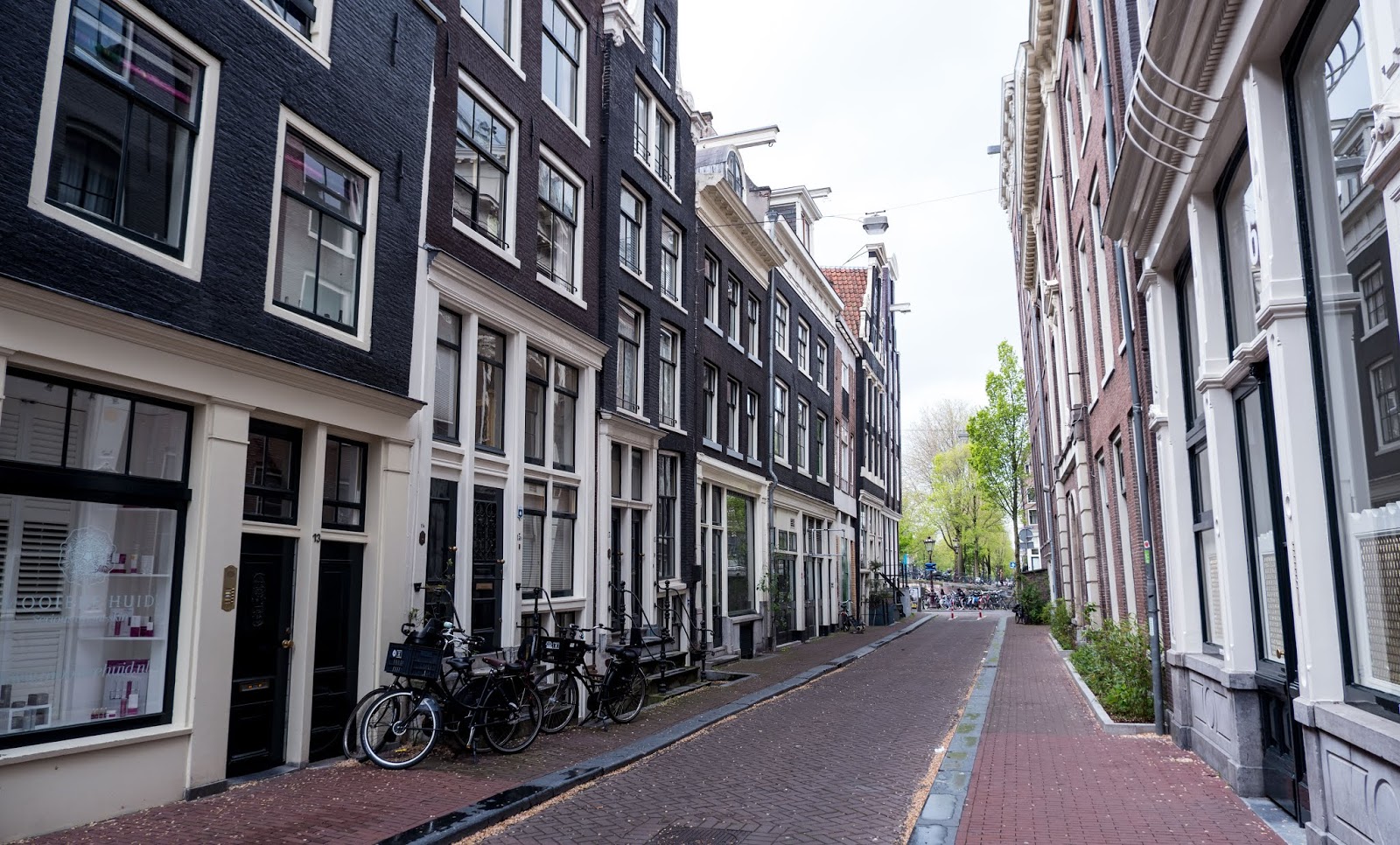 The canal streets were full of parked bikes, markets and waterfront hotels. One of these markets was the city's famous Flower Market which is my favourite place in the city. The Flower Market is home to a series of market stalls that stock tulip bulbs, artificial tulips, clogs and flower-themed souvenirs. This is the place where you can create your very own artificial tulip bouquet that will last a lifetime. I could've spent hours there choosing tulips as they are my favourite flowers! Next time we visit Amsterdam, an eternal bouquet will be top of my souvenir list.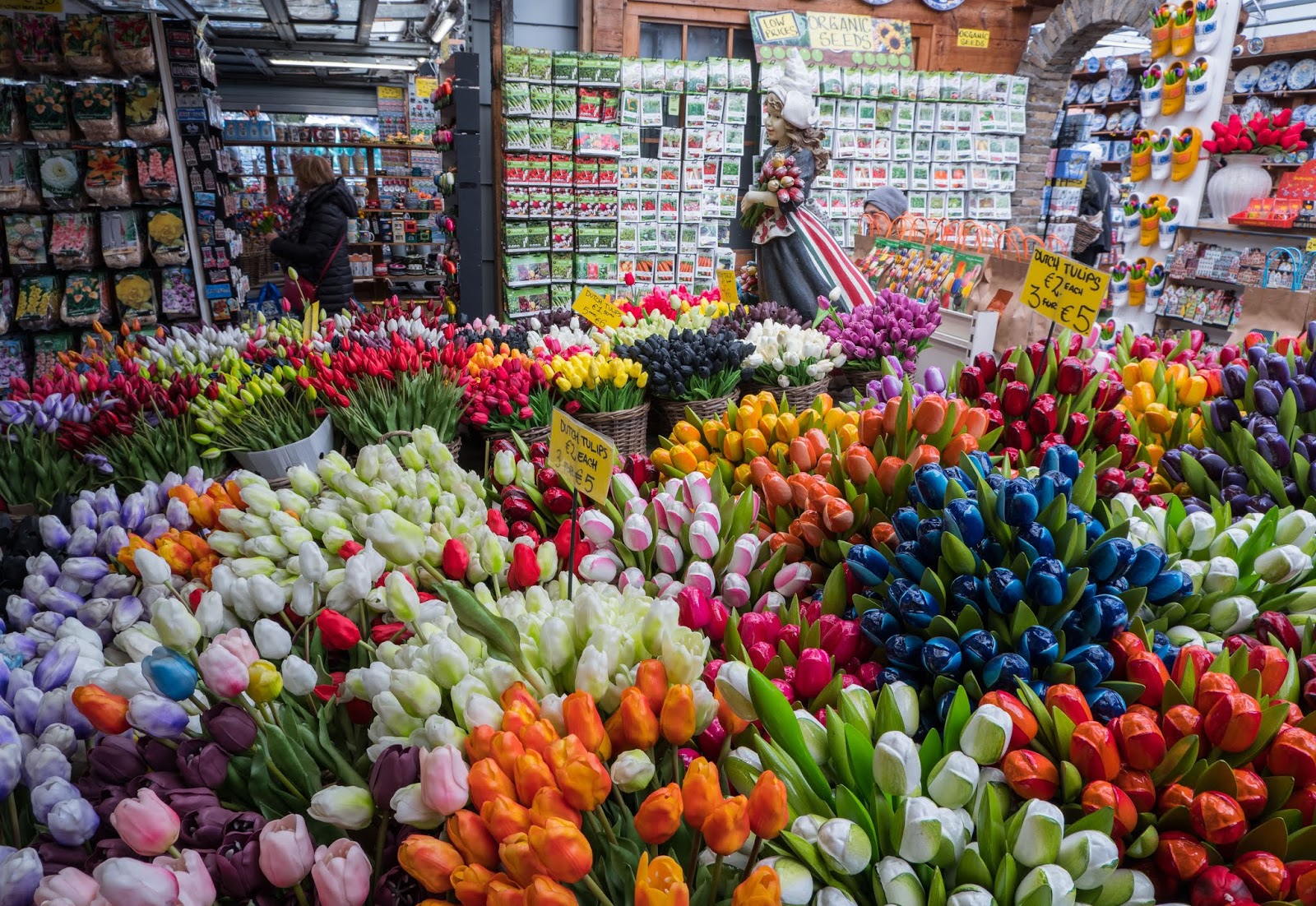 Continuing on with the tulip theme, our next stop was Amsterdam's Tulip Museum. A little museum with extremely affordable entrance fees, the Tulip Museum is the place to visit if you like unique museums. We learnt about "tulipmania" and why the flower is so important to The Netherlands, along with how the flower is cultivated and tips for producing the best quality bulbs.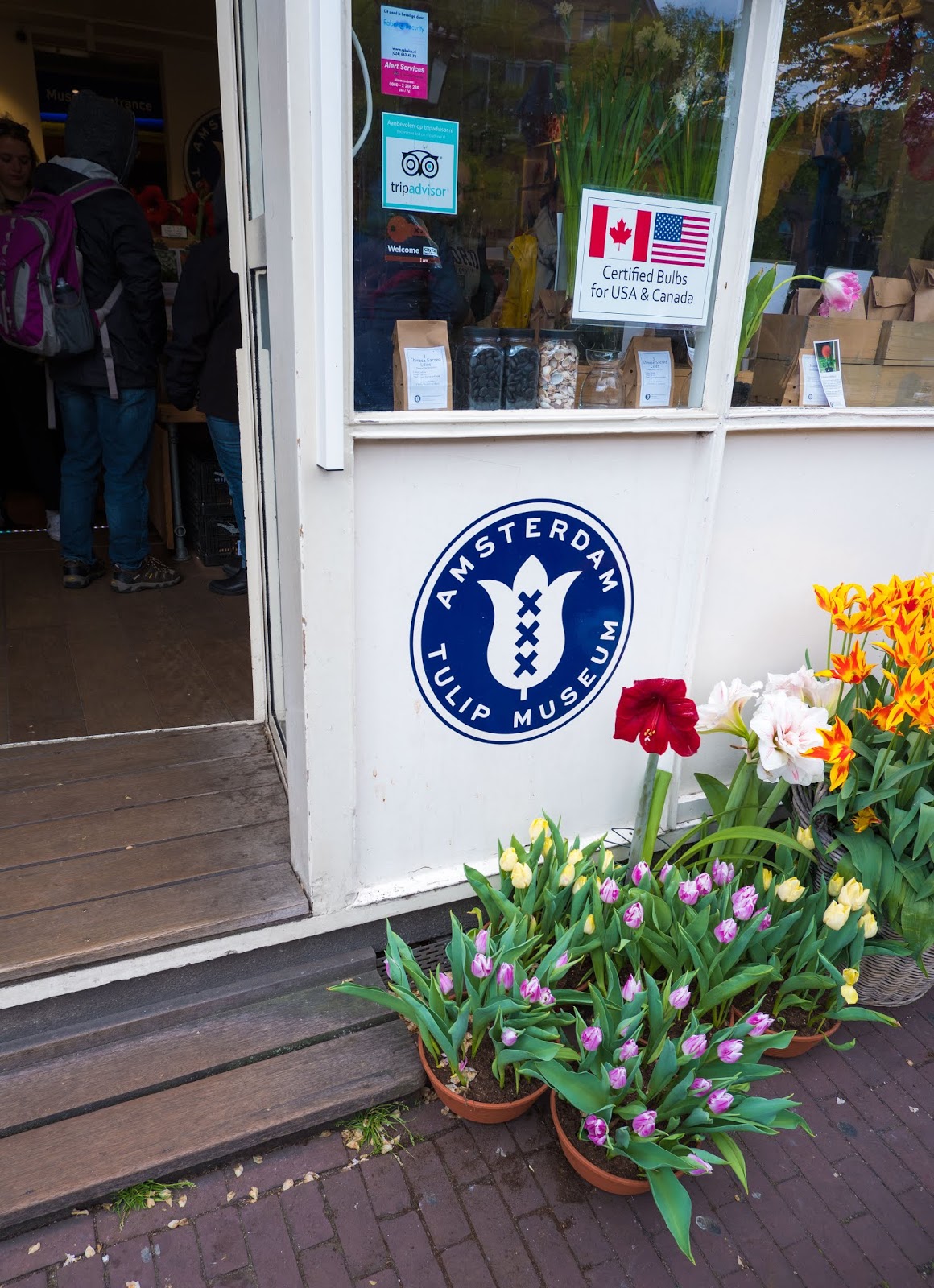 Our final museum visit of the day was Anne Frank's House and it was such an emotional experience. Learning about the ordeal the Frank's and other families went through was an eye-opening experience and it left me feeling quite upset afterwards. It is such an important museum to visit as you get to see the hiding place in real life and really understand how difficult life was for Jews in Europe in the 1930s and early 1940s. If you visit Amsterdam, book your tickets to Anne Frank's House two months in advance. It is a very popular museum and tickets aren't available on the door.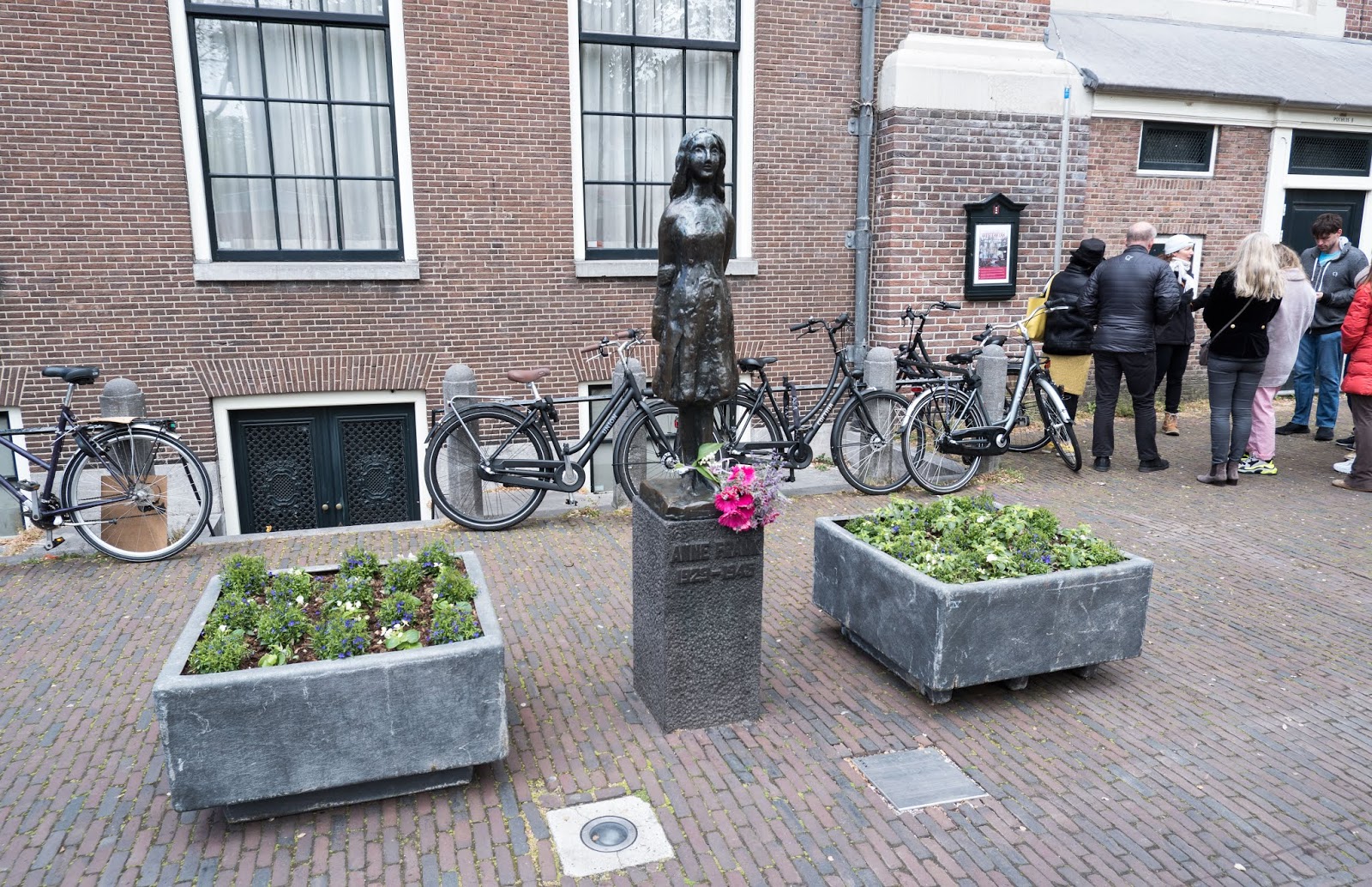 From Anne Frank's House we walked back to Centraal and joined one of the last boat tours of the day. For an hour we cruised along the canals of the Dutch capital, taking in the historic sites from the best view in the city. The boat had a glass roof and it was so wonderfully sunny and warm for the duration of the cruise.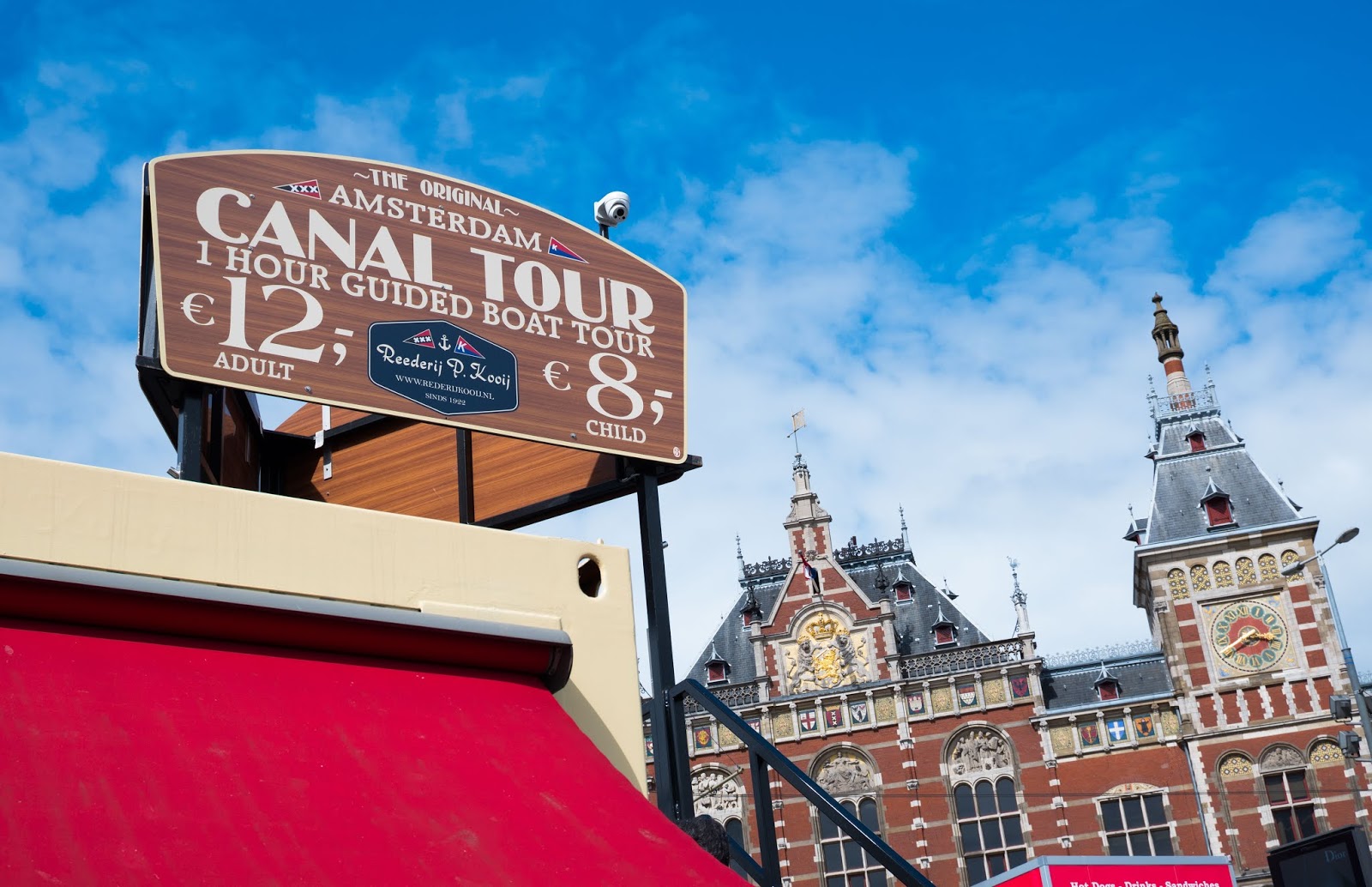 We ate dinner at an Italian restaurant near Centraal Station, before heading back to the Airbnb. Our 10 hours in Amsterdam went very fast, but we got to see a lot of the city during that one day.
Have you ever been to Amsterdam? What were your favourite tourist sights?
Thanks for reading my blog today.
Love Kat xxxx