2019 has been another big year of travel for us, but it's been very different to 2018. The majority of our annual leave and travel money for the year was spent on a 2 week dream trip to Florida in March and a bucket list week in Istanbul, Turkey so all of our other travel plans for the year have been squeezed into the Easter weekend, both May bank holidays and odd days of annual leave either sides of weekends. I visited 7 countries in 2019 including 2 new ones (Turkey and Denmark), taking my total to 25: not far from my 30 countries before 30 target. We've revisited some big cities including Paris and Brussels, using the Eurostar for 3 out of 8 trips – a new record for us! Even though we visited less countries than 2018, I managed to fill 2 8″ x 8″ Hobbycraft scrapbooks with our adventures and as always, I am going to share my favourite pages with you all. There is nothing I enjoy more than making scrapbooks of our travels, so that in years to come we'll have lots of tickets, postcards and photos to look back on.
Brussels, Belgium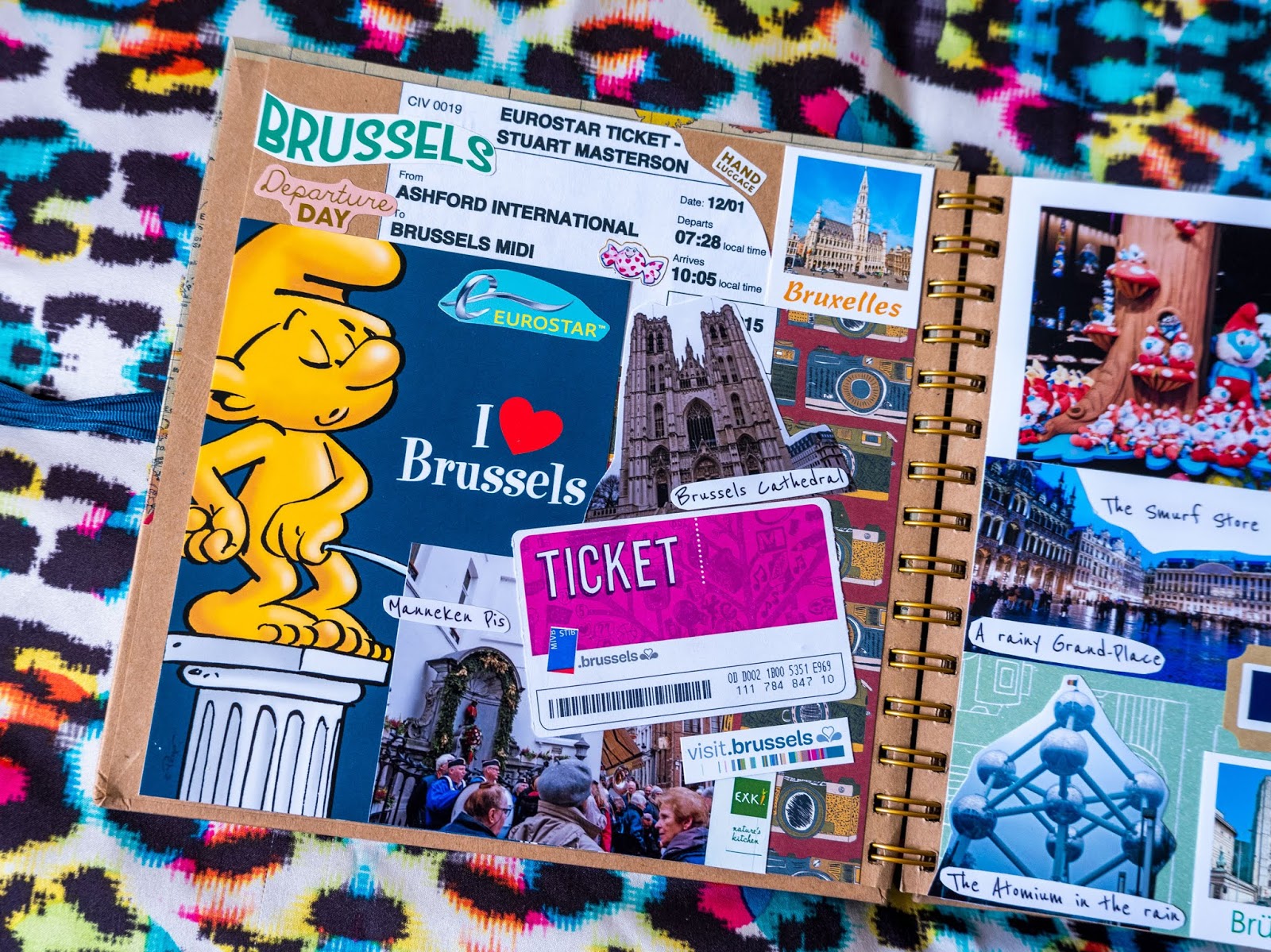 A flying visit to Brussels in January, we spent 24 hours in the Belgian capital at the start of the year when Eurostar prices were at their lowest. We stayed in Hotel Retro on the Saturday night and at only £40 for a double room for the night, it really was a budget trip. We managed to meet up with some of my friends whilst we were there and we all ate a wonderful Belgian meal with a view of the Grand Place.
Walt Disney World, Florida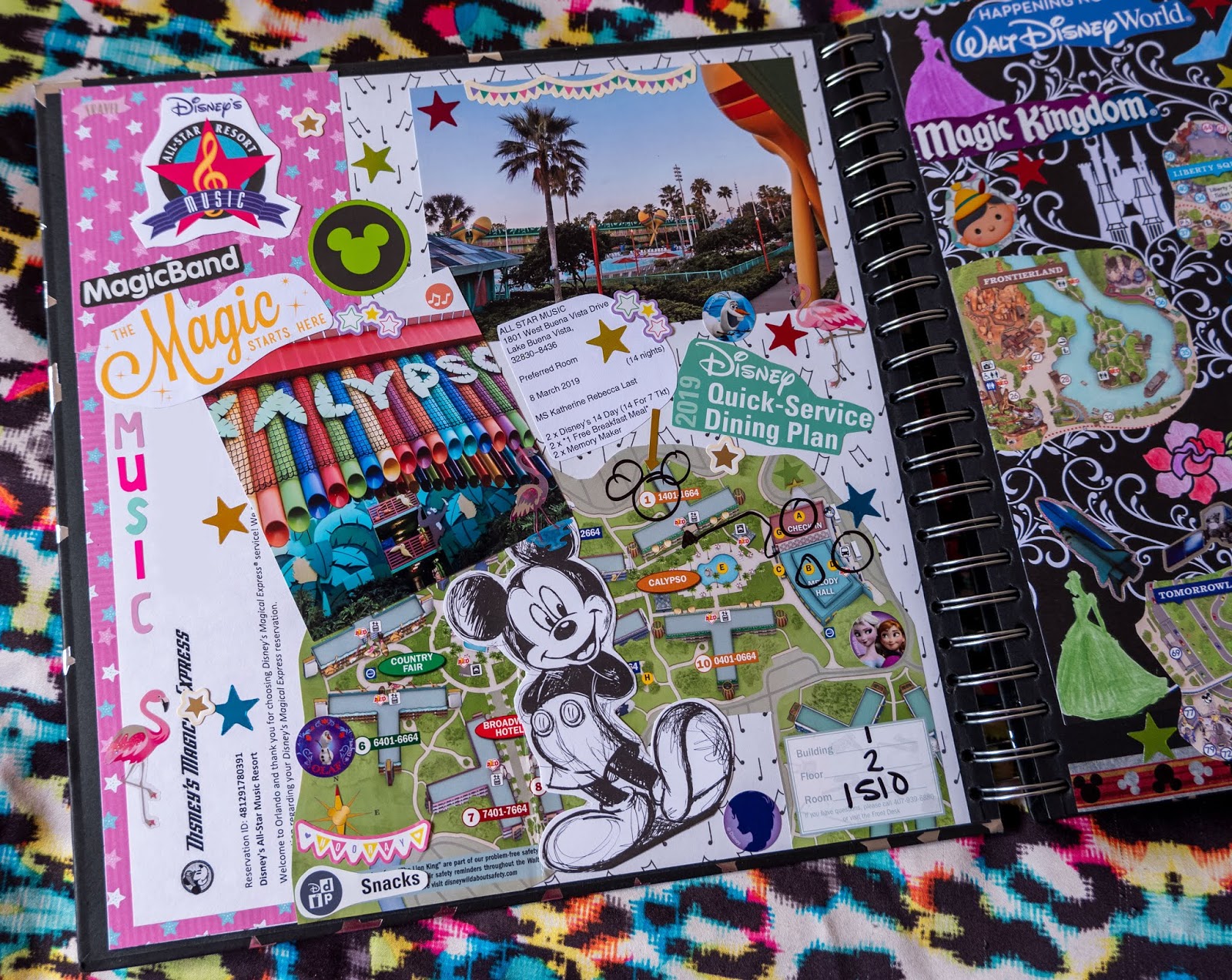 We collected so many postcards, tickets and stickers whilst we were in Florida that I ended up dedicating a whole scrapbook to our 2-week trip. We visited all 4 Disney parks, Disney Springs and 2 out of 3 of the Universal parks and the trip was 14 days of pure magic. It was so special for me to be able to visit all of my favourite places with Stuart and it's a trip that I'll remember forever.
Sliema, Malta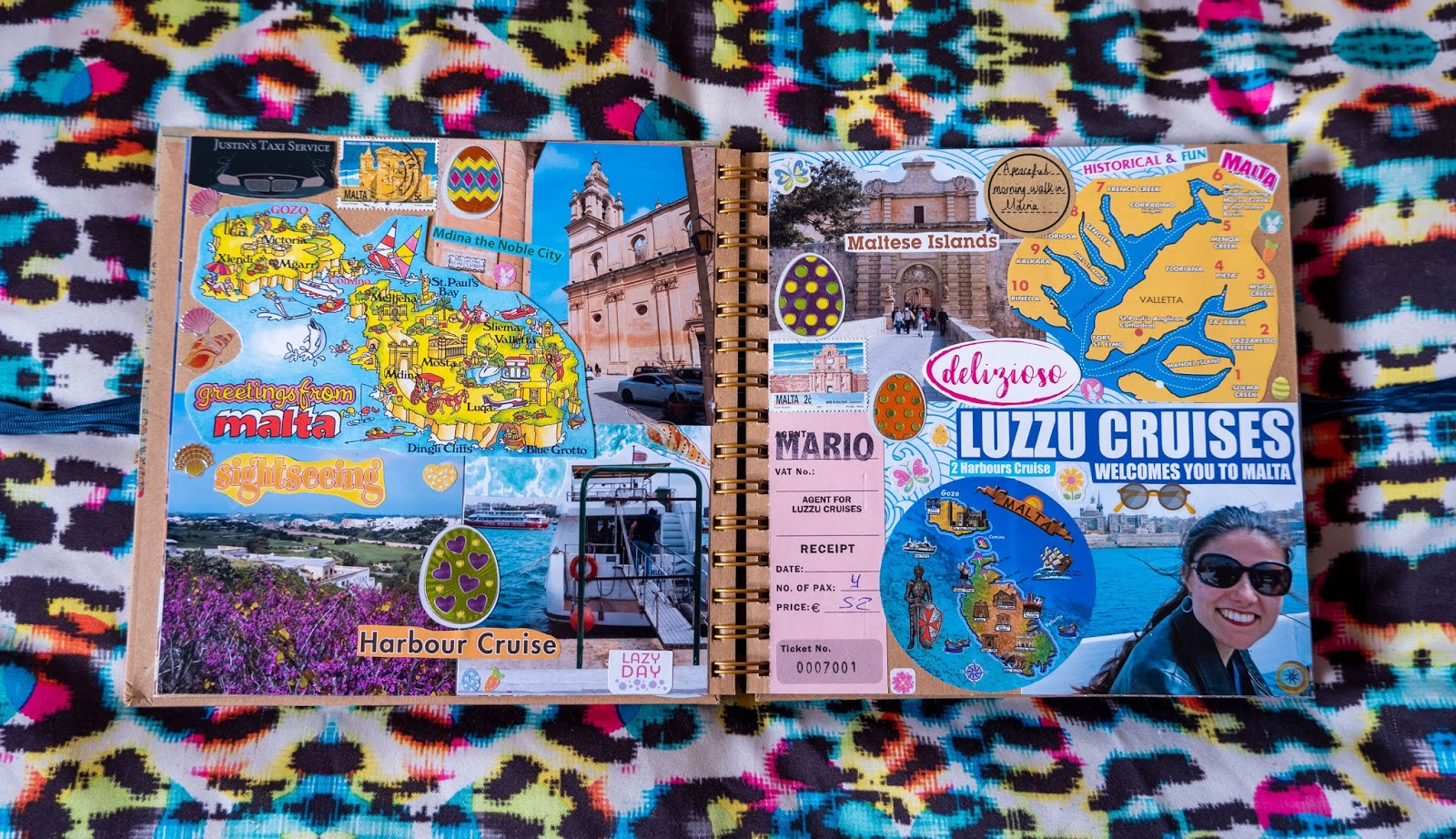 Escaping to the sun over the Easter period was absolutely lovely. At just over 3 hours from Gatwick, Malta was an ideal destination for a 3 night short break in the sunshine. Putting together the scrapbook pages for Malta was great fun as it's a very Summery destination. I kept with a blue and yellow theme, reflecting the beaches and sand surrounding the island.
Amsterdam, The Netherlands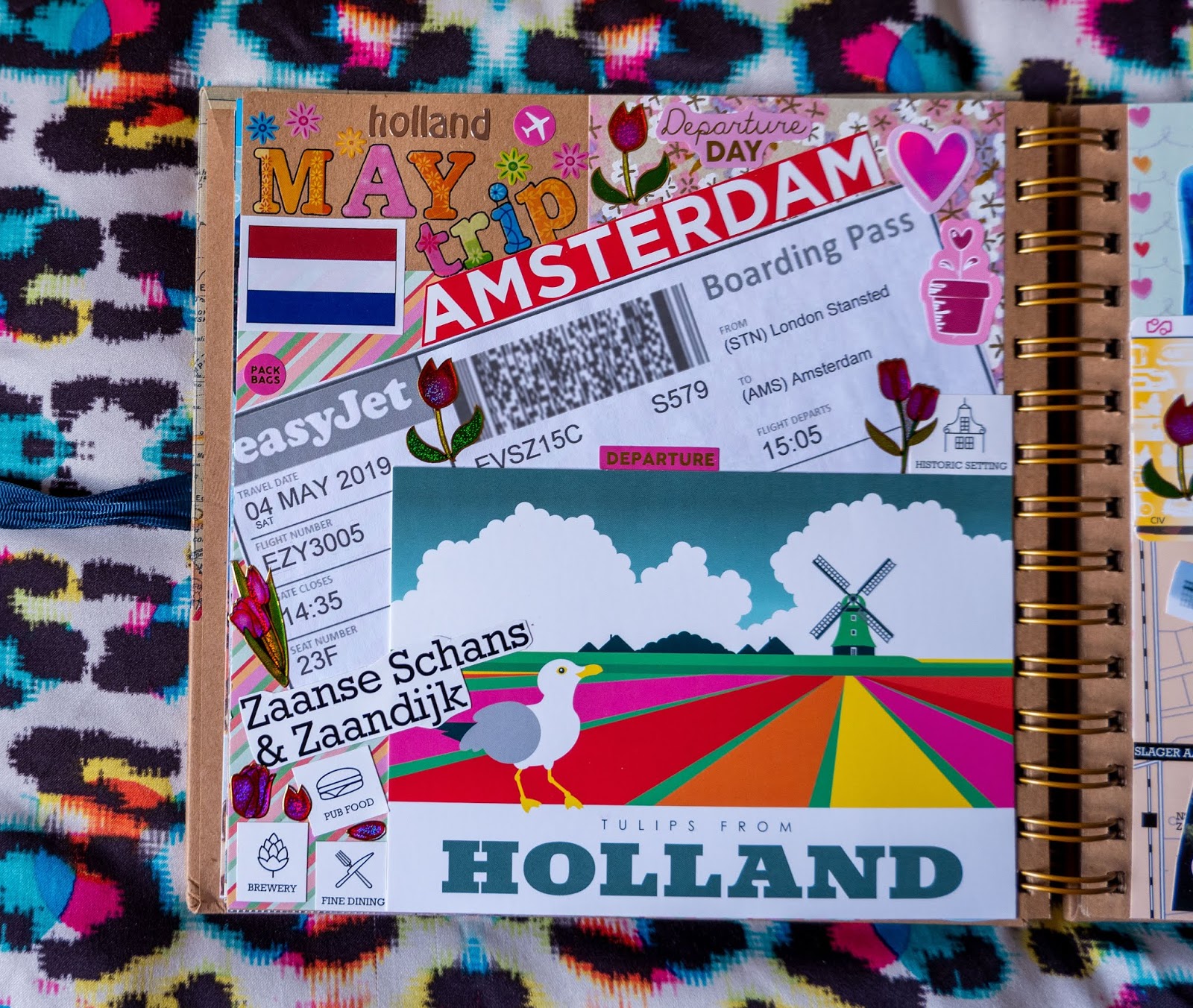 Tulips is the word that best sums up our 2-night May bank holiday trip to Amsterdam. We didn't get to see any growing in the fields but we got to visit the Flower Market and the Tulip Museum in the city centre. Finding tulip stickers for my scrapbook was a real task but I eventually found some on eBay after we got home. I couldn't have not included tulips in my scrapbook!
Paris, France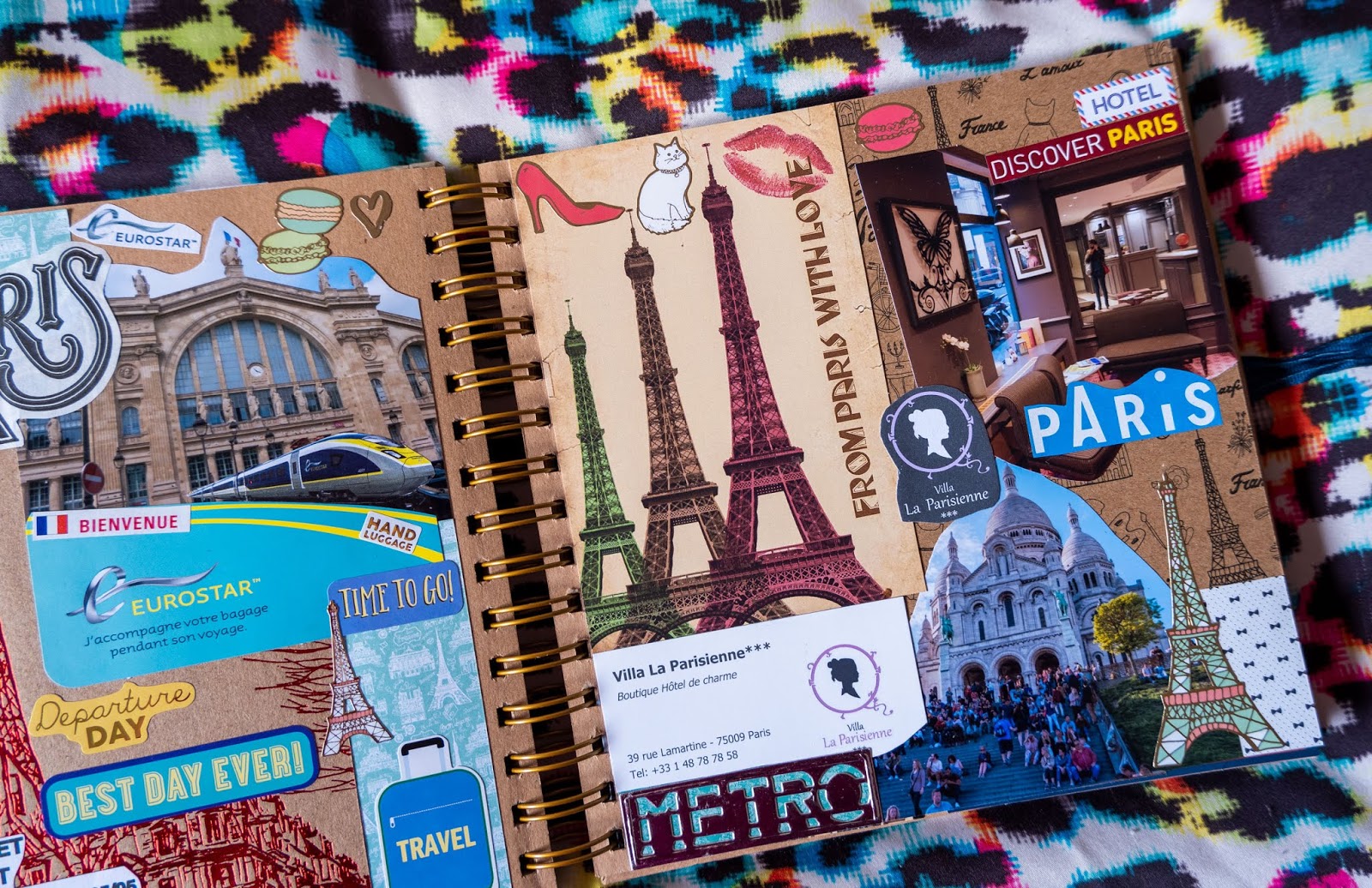 The late May bank holiday was the first time that I've spent more than a few hours in Paris city centre. We stayed in a beautiful hotel in the Opera district and spent both evenings of our trip in Montmartre. The Paris Pass was brilliant for our time in Paris as it encouraged us to visit more tourist attractions than we'd usually go to. It meant I also collected lots more tickets for my scrapbook.
Istanbul, Turkey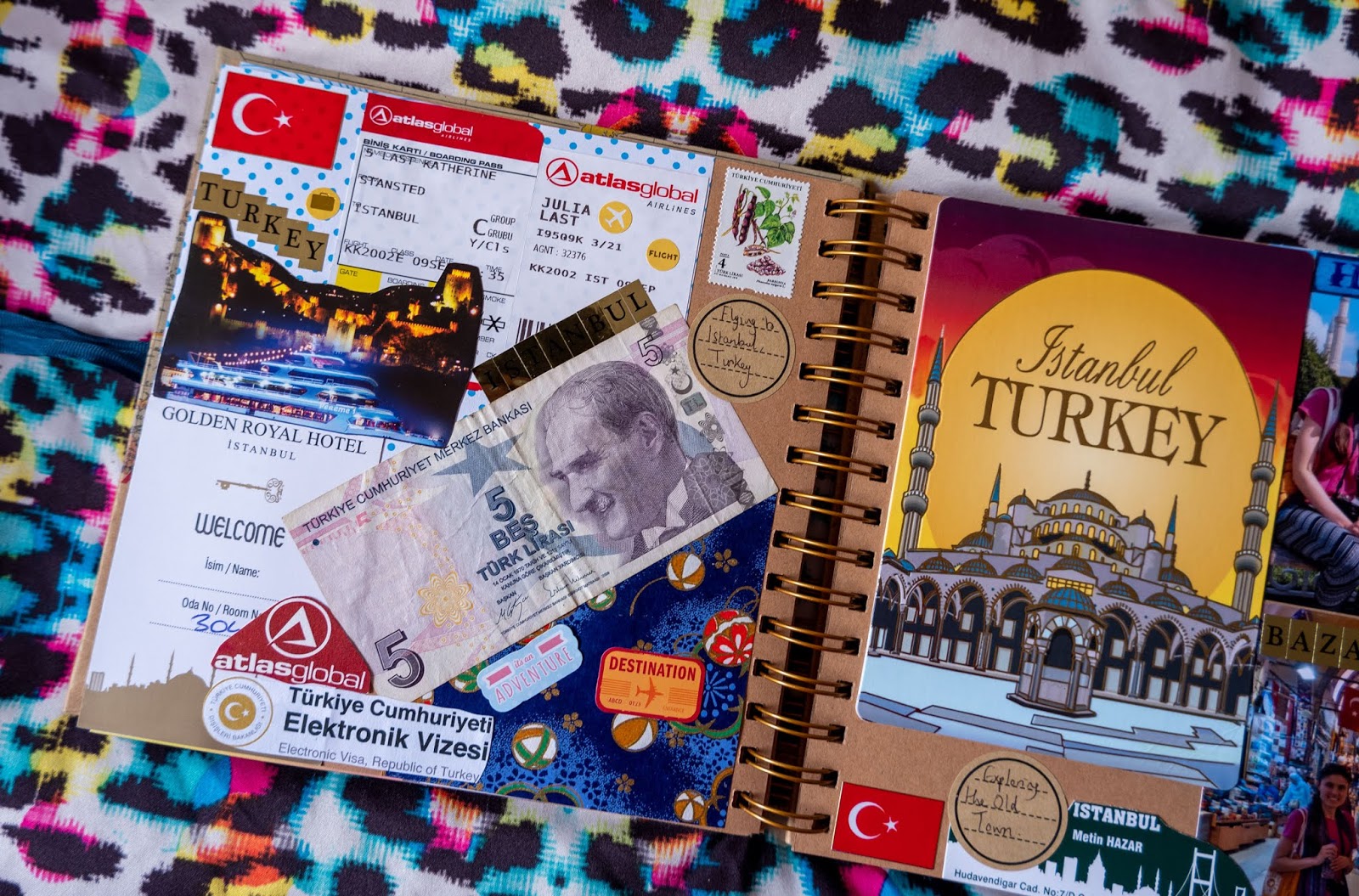 Wow, what a trip! I've wanted to visit Istanbul since hearing about the giant city spanning the Bosphorus Strait back at school. The markets are some of the most exciting I've ever visited, the mosques are gorgeous and the Hagia Sofia is one of the most spectacular buildings I've ever seen. Turkey is relatively cheap for British people to visit and we were able to visit all of the sights, stay in a luxurious hotel and eat lots of delicious food on a minimal budget. My scrapbook pages for Istanbul are very colourful as Istanbul is a vibrant city and I believe the pages should reflect the place as much as possible.
Disneyland Paris, France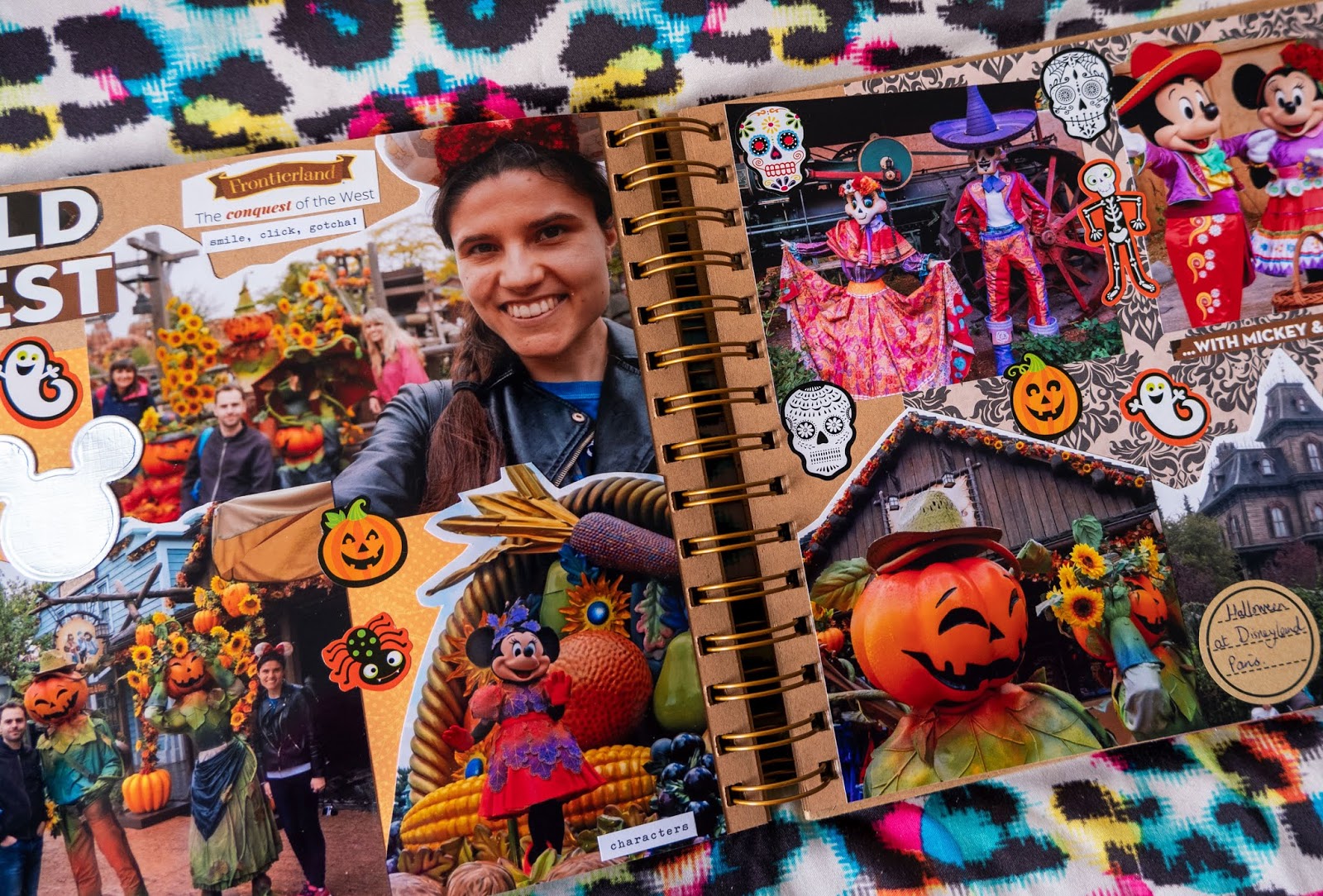 Seeing the Halloween and Day of the Dead decorations at Disneyland Paris was rather special. I'm not usually a huge fan of Halloween, but the Fall decorations and pumpkins certainly made the Disneyland Park feel very Autumnal. I had a blast finding Fall-themed craft materials to decorate these Disney pages with. By mistake I ordered 32 sheets of Halloween stickers on Amazon, when I meant to order 2 sheets! At least I have plenty of Halloween stickers for 2020 now though.
Copenhagen, Denmark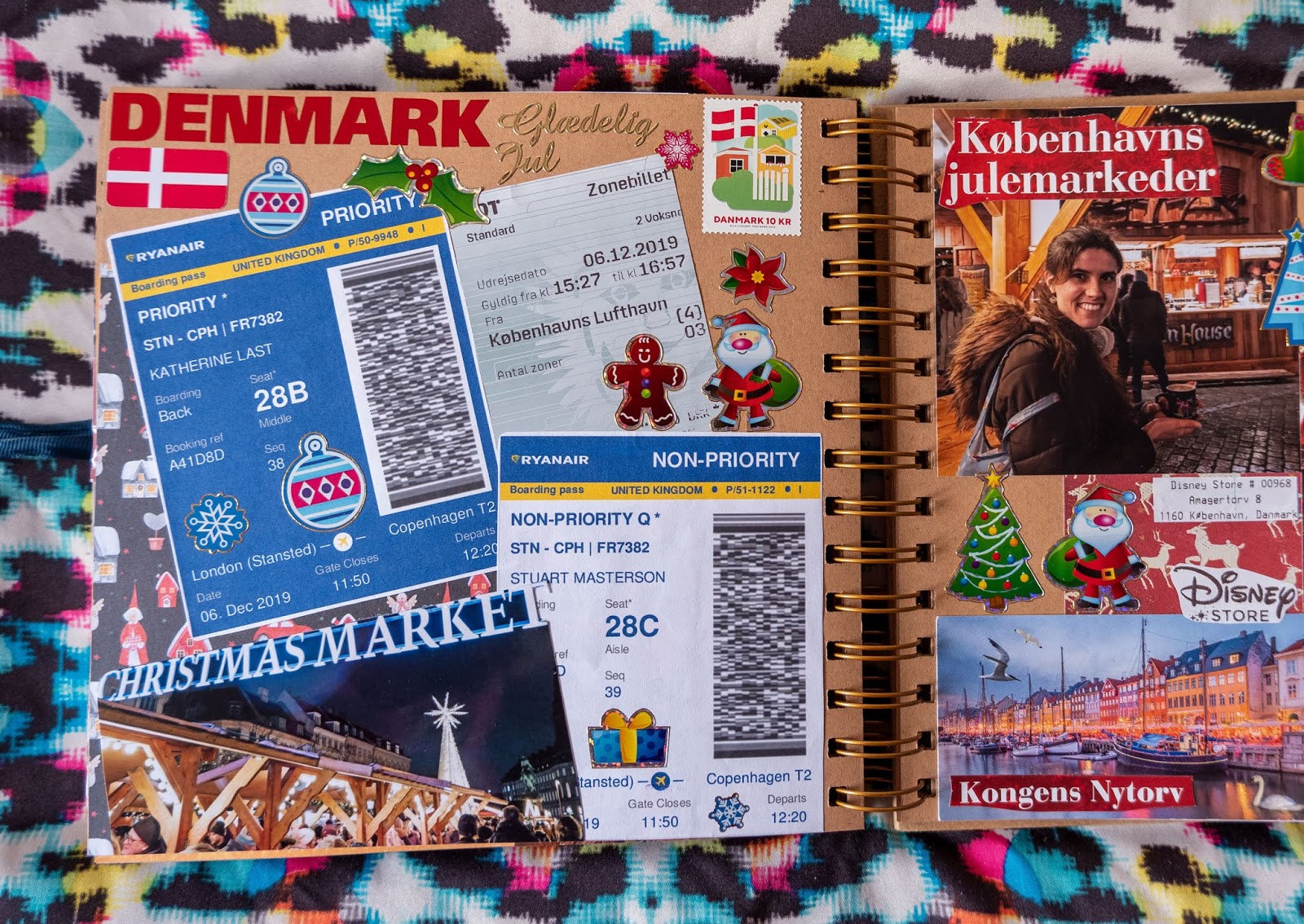 Denmark was a dream at Christmas. We managed to visit 5 of the Copenhagen Christmas markets in 48 hours and we picked up some lovely festive collectables for our home including a Santa tree decoration with Nyhavn painted on the front. We even found some 'Glædelig Jul' (Merry Christmas in Danish) stickers for my scrapbook and card making.
It's been an incredible year of travel and I've had so much fun displaying these memories on scrapbook pages. 2019 is the first year where I've split my adventures into multiple scrapbooks and it's certainly given me more room to cover trips in detail. In one large scrapbook (what I used for 2018) we really only had space for a few pages per trip. I'm excited for our 2020 travels and potentially a completely different scrapbooking strategy again!
Thanks for reading my blog today.
Love Kat xxxx