Early in December we headed to the Danish capital for a weekend of Christmas Markets. It was our third annual Christmas Market trip and by far the priciest, as Scandinavian countries are notoriously expensive for UK tourists. With higher prices came stricter budgeting and I found that we had to organise and divvy up our trip spending money more than normal. Food and drink were more expensive than at home and these ate up the majority of our budget, so we quickly found ourselves heading to chain eateries where prices were more standardised. In light of this experience I thought I'd share some Copenhagen budgeting tips on the blog today. It is possible to visit Copenhagen and not spend lots of money; you just need to be aware of the exchange rate and be prepared to hunt around for more affordable restaurants.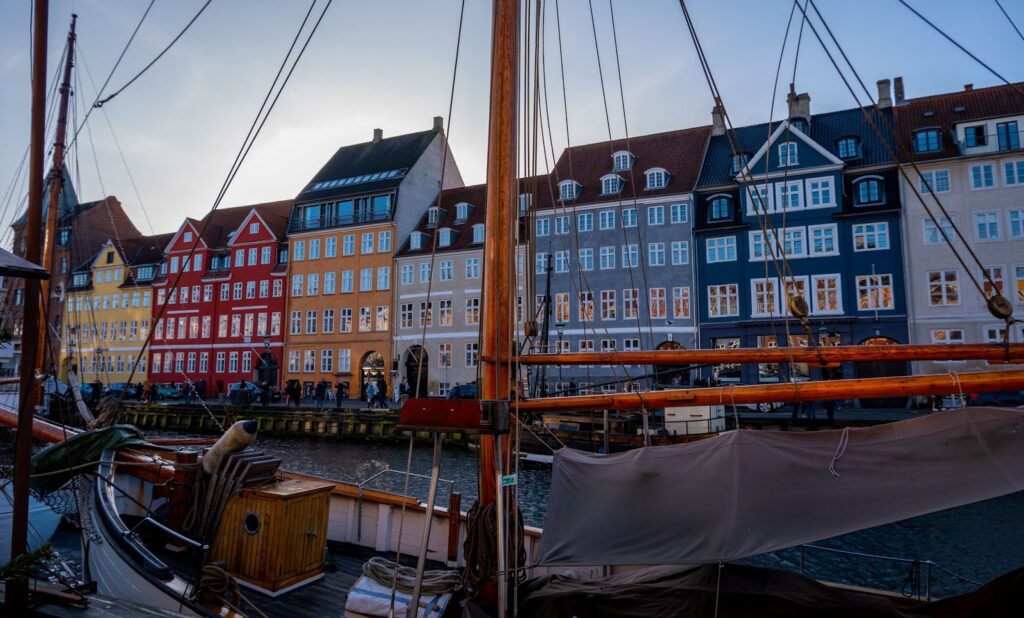 1. Make sure you book breakfast at your hotel.
Most hotels offer breakfast buffets and it's easy to 'stock up on breakfast' so that you don't have to pay for lunch. We didn't have breakfast at our budget hotel but we did take cereal bars with us and although that reduced our hotel bill, we did need to pay for lunch. I recommend getting breakfast paid for at the time of booking, so that you know at least one meal a day is already paid for when you arrive in Copenhagen.
2. Book Tivoli Gardens in advance.
In high season you can save money on Tivoli Gardens tickets if you are happy to book them online before you arrive. You can also choose to print the tickets at home which allows you to jump the queue when you arrive; saving you time on peak days or during seasonal periods.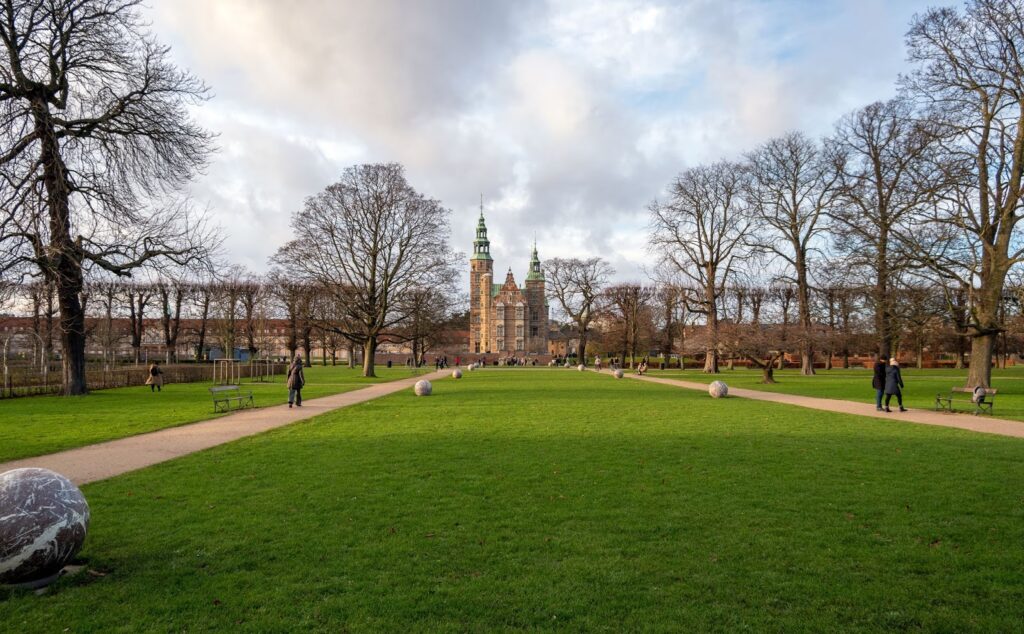 3. Explore the city centre on foot.
You can walk the length of Copenhagen city centre in an hour, so public transport tickets are only really necessary for your journey into the city from the airport and the return journey. Most of the tourist attractions are in and around Nyhavn (the new harbour), so you can easily save some pennies by exploring on foot. Tivoli Gardens and the Little Mermaid Statue are on opposite edges of town, but they are still each only 25 minutes walk from Nyhavn.
4. Know your exchange rate!
It's so easy to not realise how much money you're spending if the scale of money is very different to your own. £1 currently equals 8.5 Danish Krones and I always tried to keep this in the back of my mind when paying for food, drink or souvenirs. Have your phone calculator with you if you're ever unsure whether something is expensive; it'll save you getting confused and paying above the odds for a product!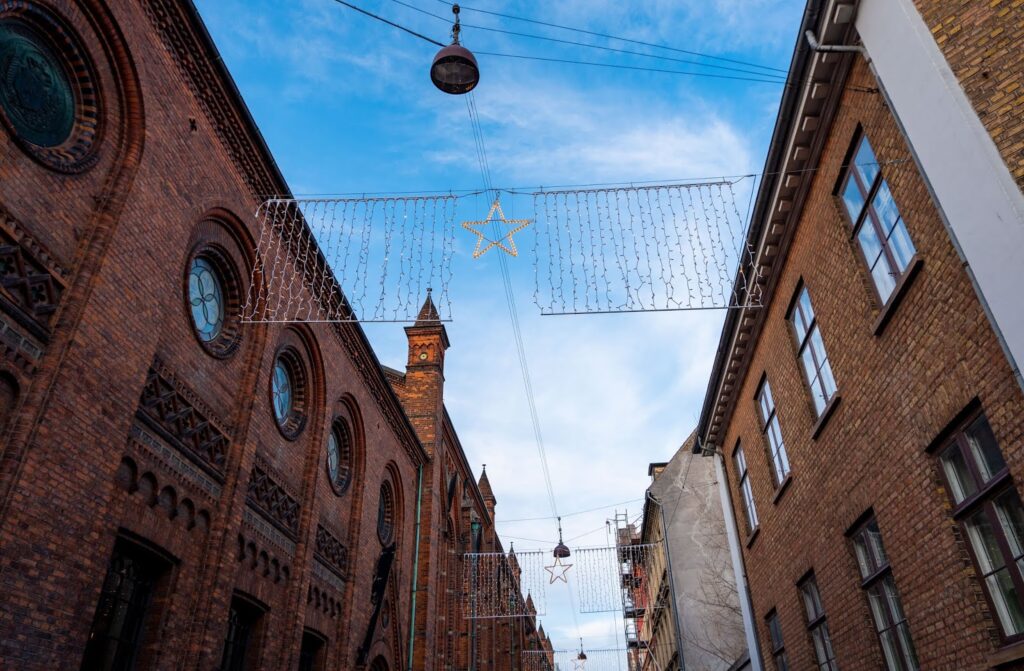 5. Purchase hot drinks at fast food restaurants.
Danish coffee houses are beautifully modern and stylish, but they come with a price tag. If you're looking for a cup of tea, a hot chocolate or a coffee in the middle of the day, definitely head to McDonalds or an alternative food outlet. They are far cheaper and if you're happy not having gourmet brands, it's an easy swap to make.
6. Eat dinner at the Tivoli food court.
A hidden gem at the exit to Tivoli (and accessible without a Tivoli ticket), the food court is filled with popular food brands that have prices similar to UK chain restaurants. There's a Vapiano at the top of the food court with a view over the park and you can take in the wonderful views, knowing your meal is a similar price to what is considered fair at home.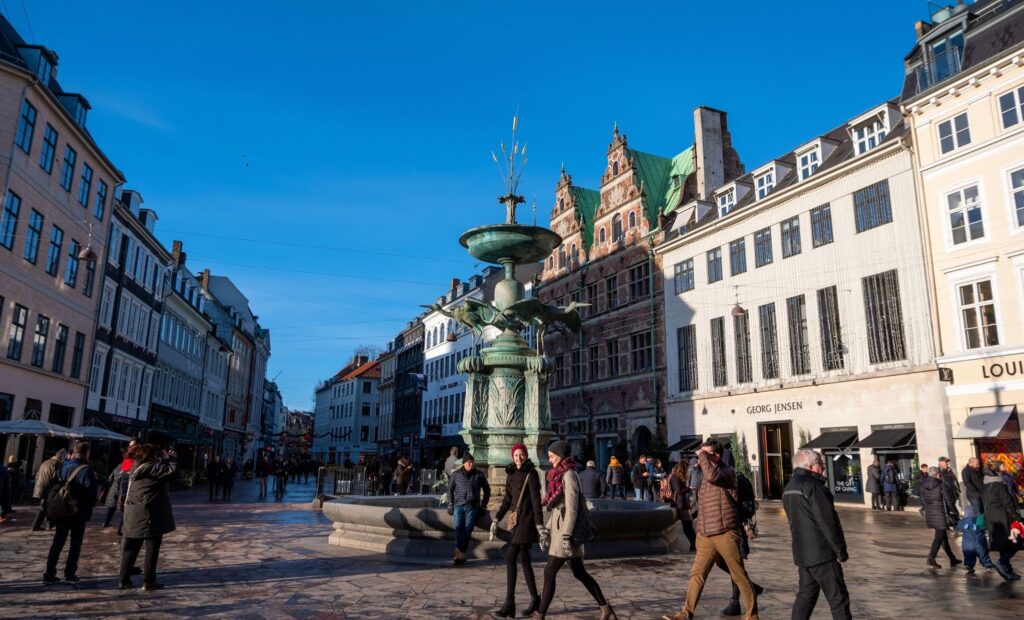 Albeit expensive to visit, Copenhagen is such an exciting city. Flights from the UK are usually very affordable so definitely try and secure a bargain flight and hotel before you get there, so the overall cost of your trip isn't above budget. The more you can pay for in advance, the easier and cheaper your trip should be.
Thanks for reading my blog today.
Love Kat xxxx