In July I headed to Madrid for a couple of days to see my lovely friend, her family and visit her hometown. We met at university and she has lived in the UK ever since, but we had been saying for years that we needed to plan a trip to her city, so that I could finally visit the Spanish capital and learn about the place she always raves about. As part of this weekend of sightseeing I got to experience a once-in-a-lifetime opportunity, seeing Queen + Adam Lambert at the WiZink Center in the city. My friend had tickets for the Rhapsody tour which was rescheduled from 2020 and when it got pushed back, she ended up being left with a spare ticket. I jumped at the chance to go and see these musical legends in concert, something a far younger me never dreamed would be possible. It was also the perfect excuse to finally visit Madrid, which I have been so looking forward to writing about.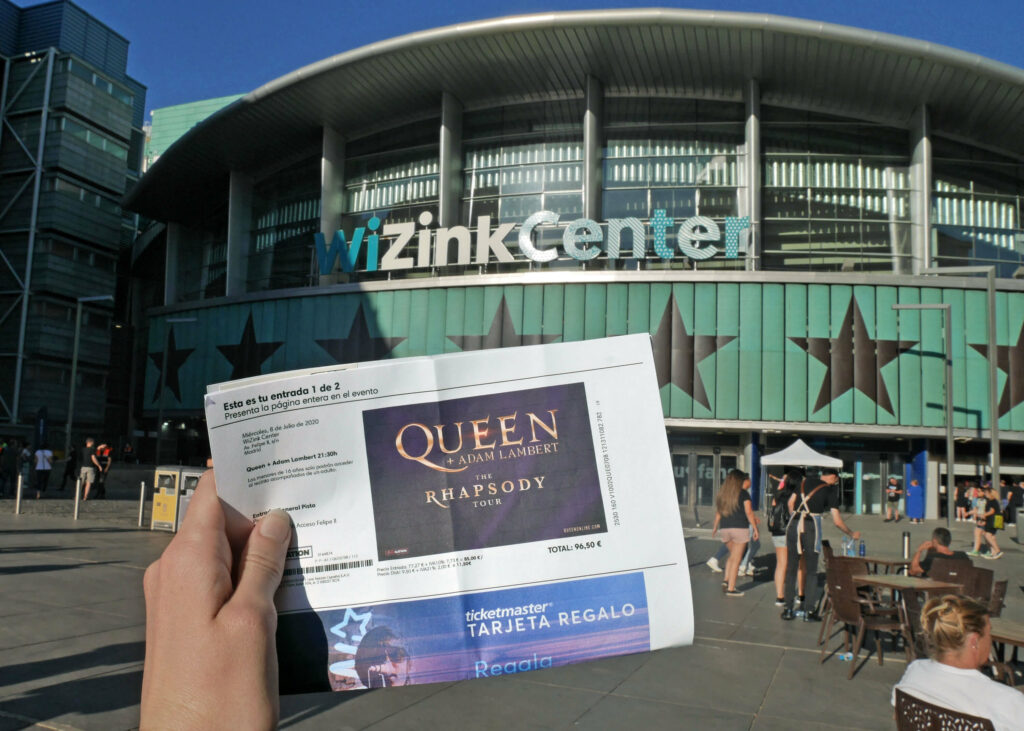 A Queen fan from a young age
Ever since I was little I have been a huge fan of Queen's music. Greatest Hits I was the first 'grown up' album that I really enjoyed as a child, playing the songs on repeat in my Mum's car. Somebody To Love was my favourite track on the album, partly due to Anne Hathaway and the famous cover of the song in the 2004 film Ella Enchanted, but this fascination with the song and band was by no means short-lived, they are still my favourite band today. Despite this and the future collaborations between Adam Lambert, Brian May and Roger Taylor, I still never truly believed that I would ever see the remaining members of Queen perform live. This changed towards the end of last year though, when my friend invited me to the gig.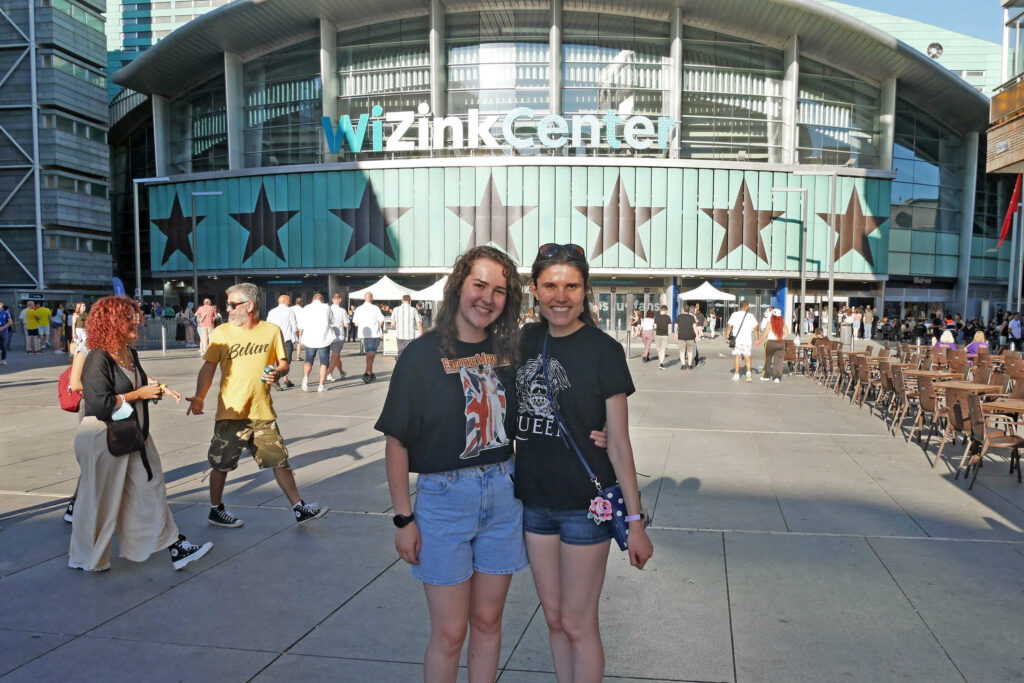 Arriving in Madrid
I joined an early morning flight from London to Madrid, arriving in the city at lunchtime. From the moment I exited the airport, I was provided with a typical Spanish welcome in the form of a wave of warm air! It was midday and already baking so we sheltered inside for the remainder of the afternoon, until it was time to get the train into the city centre for the concert.
Arriving at the arena
Even before we got close to the arena, you could definitely feel a sense of excitement in the air. By the time we reached the front gates, we were able to head straight inside and secure a spot in the standing area. Thankfully it wasn't completely full by the time we arrived and our standing location was about halfway from the stage. Content with our position, we waited around for the next couple of hours, ready for the concert to start as soon as the lighting dimmed.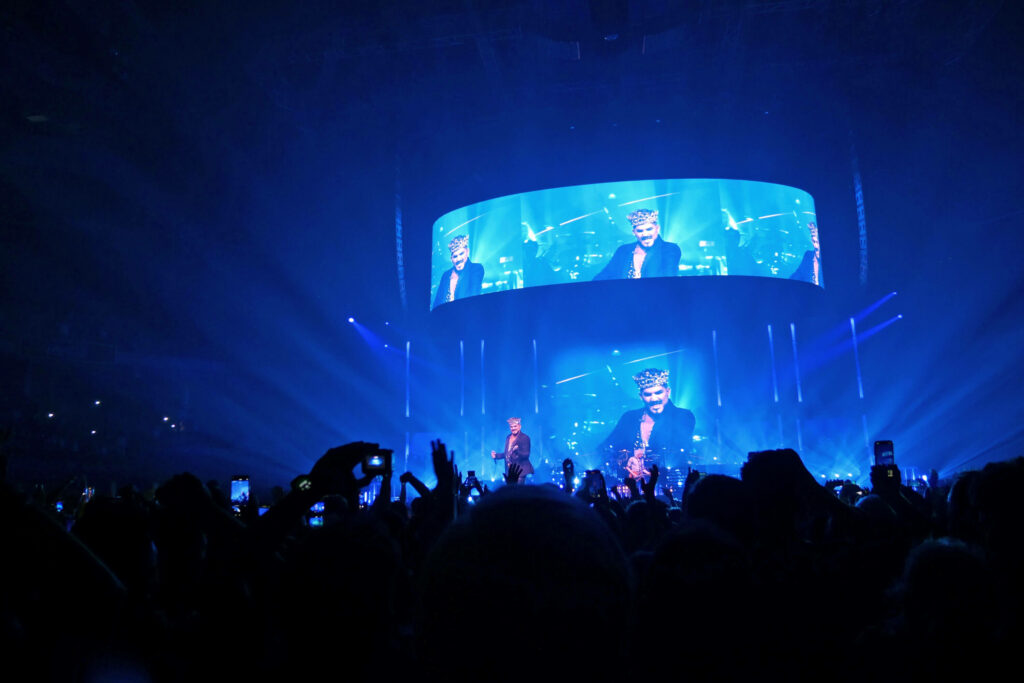 120 mins of Queen magic
The performance lasted for approximately two hours and in that time we were treated to a jam-packed show filled with the band's greatest hits. It goes without saying that every song was immersive in some way, from the audience chants to the stomping of feet. I had never been to a concert like it before with so much audience participation. Adam Lambert and Brian May also frequently walked out onto a platform which extended out into the audience. This meant we were even closer to the musicians and could get some fantastic photos.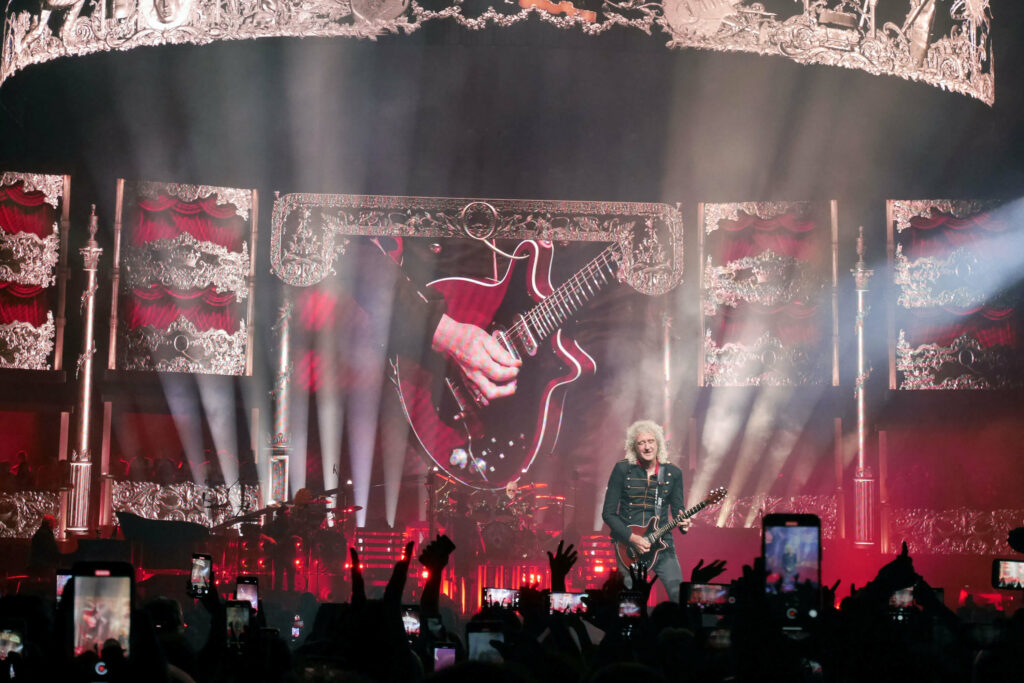 Songs were chosen from every era of Queen, right from the early days ('Seven Seas Of Rhye') up until Freddie's last performances ('These Are the Days of Our Lives'). Usually I prefer their older numbers (specifically 'Somebody to Love' and 'Killer Queen'), but their 1980s tracks were absolutely electric when performed live. 'A Kind Of Magic' had the most amazing lighting effects, animated projections and indoor fireworks, which transformed the arena. 'Hammer To Fall' was also incredibly energetic, making you just want to get up and dance. It really is such a perfect song for live concerts!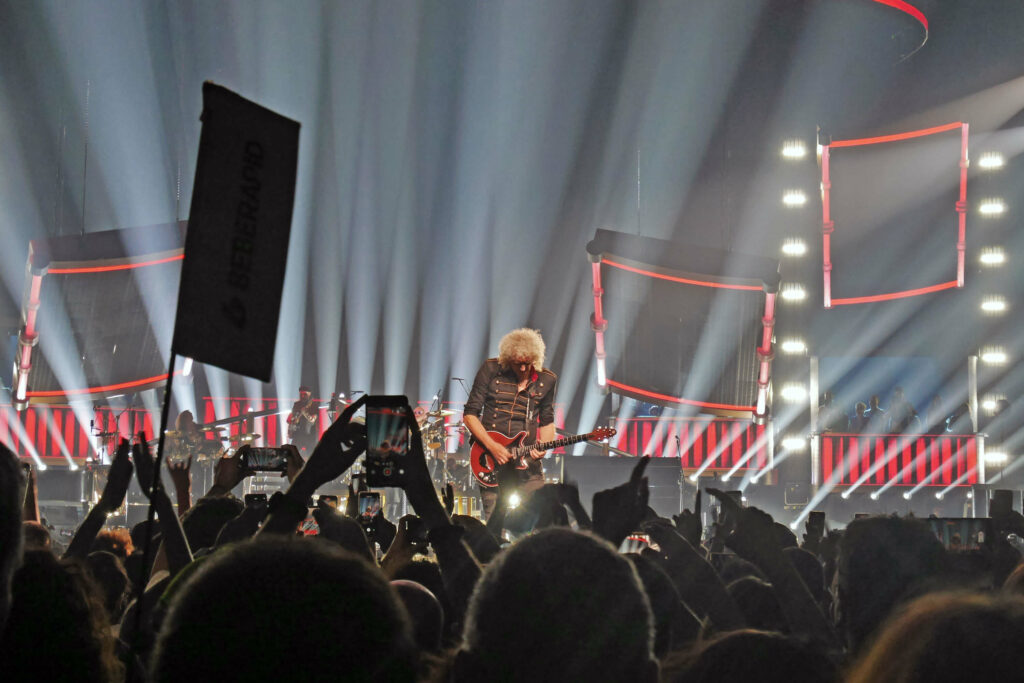 Tributes to Freddie
There were so many beautiful tributes to Freddie Mercury within the show. From a stripped back rendition of 'Love Of My Life' with the audience waving phone torch lights to projections of his figure on stage at various points, he was there in spirit in so many ways and never forgotten. Adam Lambert also kept reiterating that he performs with Queen and doesn't replace the late rock and roll icon, something that made me quite emotional on a few occasions. He has the utmost respect for the late Queen frontman and appreciates that Freddie can never be replaced, but for the younger generation of fans, he is able to continue the band's legacy and that, I am incredibly grateful for. He is also a phenomenal vocalist and the closest we will probably get to Freddie in this lifetime!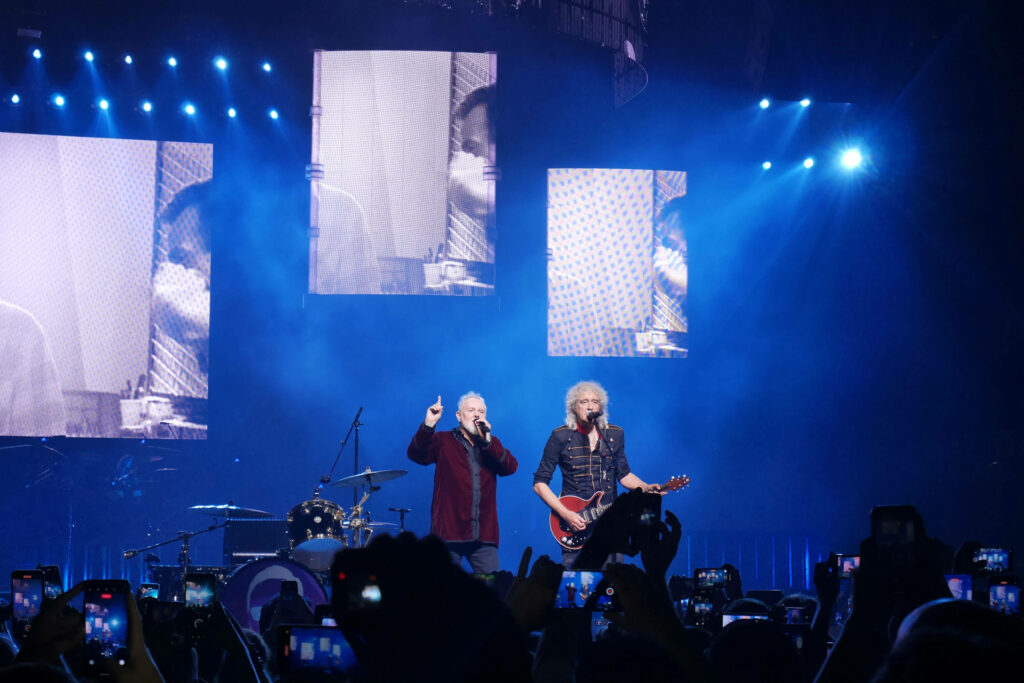 Final thoughts
My Dad saw Queen at Knebworth Park many years ago and he has always said that no live music event comes close to the level of audience participation at a Queen concert. Now that I have seen some of the band live, I can wholeheartedly agree, with the crowd getting to join in on every musical number. From the stomping of the feet in 'We Will Rock You' to the claps in Radio Gaga, seeing Queen live is a complete experience, starting from the moment that the lights go down. Not only have I now been able to see my music idols live, I have also had the opportunity to watch them perform in the fabulous city of Madrid. The atmosphere was indescribable in the Spanish capital that evening, with all of the fans dancing away on the floor of the WiZink in their Queen crest t-shirts.
Thanks for reading my blog today.
Love Kat xxxx