Berlin has many Christmas Markets and it's nearly impossible to see them all in one weekend. On the 30th of November we headed to the German capital for a festive weekend and during the 48 hours that we were in Berlin, we managed to tick off 4 of the markets. Both Stuart and I thought that this was an ample amount of markets to visit in one weekend, leaving us enough time to also visit some museums and the spectacular Reichstag Dome during the daytime whilst we were in Berlin. In today's post I'm going to summarise the different markets that we visited and share what makes each of them unique. That way, you should hopefully at least be able to tell which of the markets would be right for you and plan your Christmas Market trip accordingly.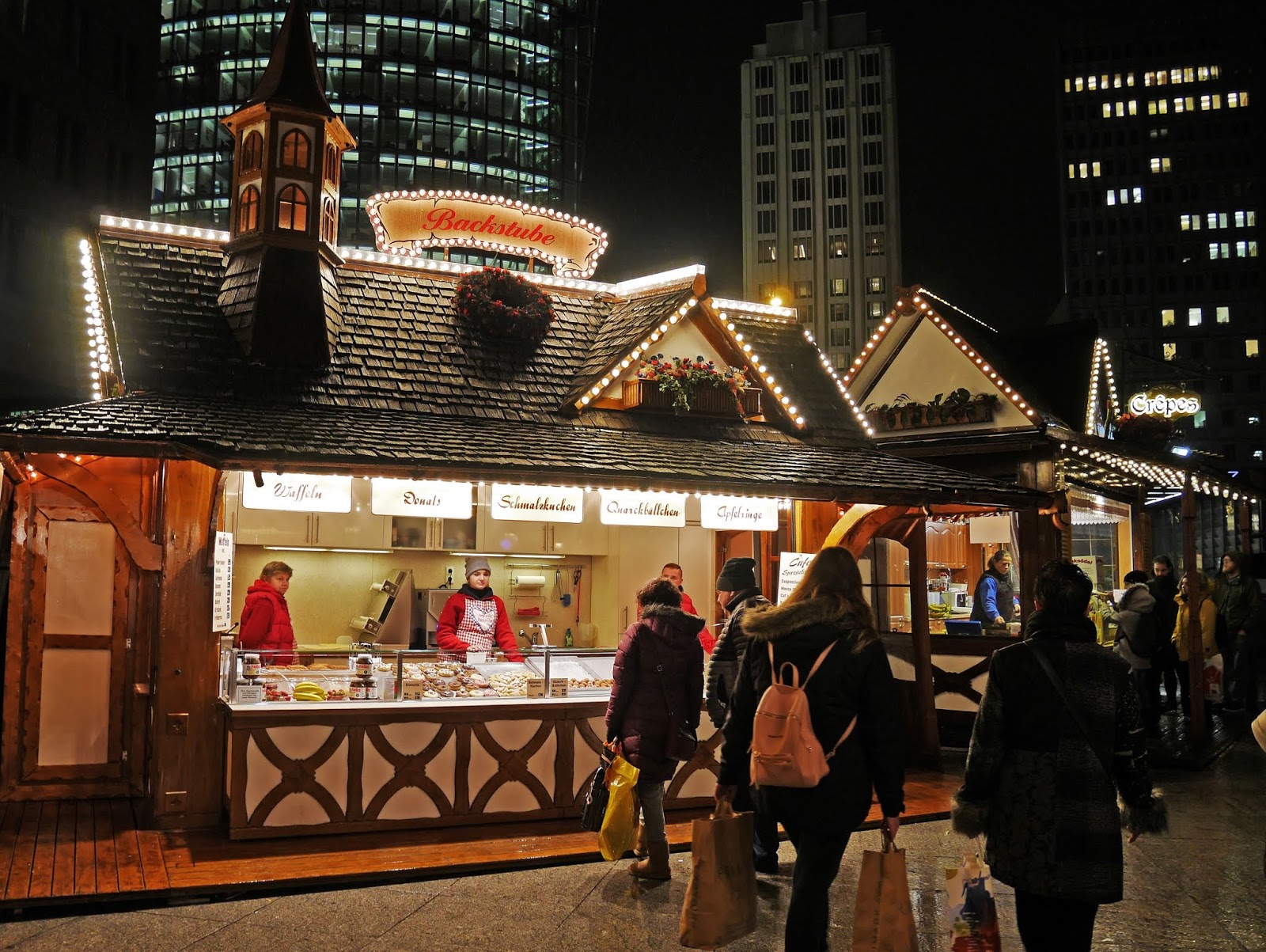 Alexanderplatz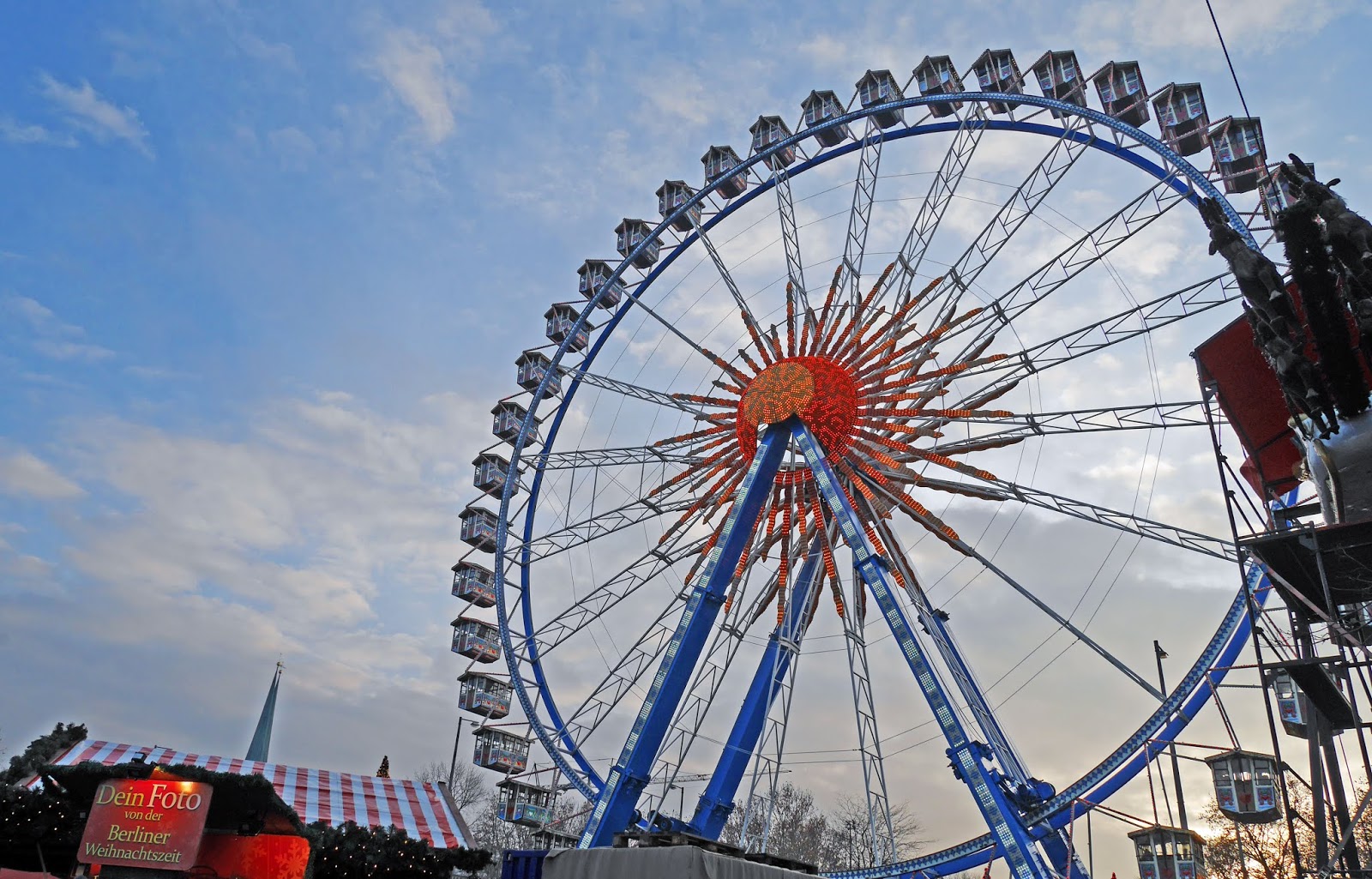 Let's start with the big one which is next door to the Museums on Museum Island. Alexanderplatz provides a huge open space for a market and in contrast to the other markets that I'm going to talk about, there is room for much more stalls, a ferris wheel and an ice rink. There are food, drink and gift stalls and groups of people gather around high tables, drinking 'glühwein' and eating bratwurst. We visited the Alexanderplatz Christmas Market when the sun started to go down and even at 3-4pm in the afternoon on a Saturday, the market was packed. A top tip for Alexanderplatz would be to visit earlier in the day as I can imagine that the crowds would quickly become unbearable later on.
Friedrichstrasse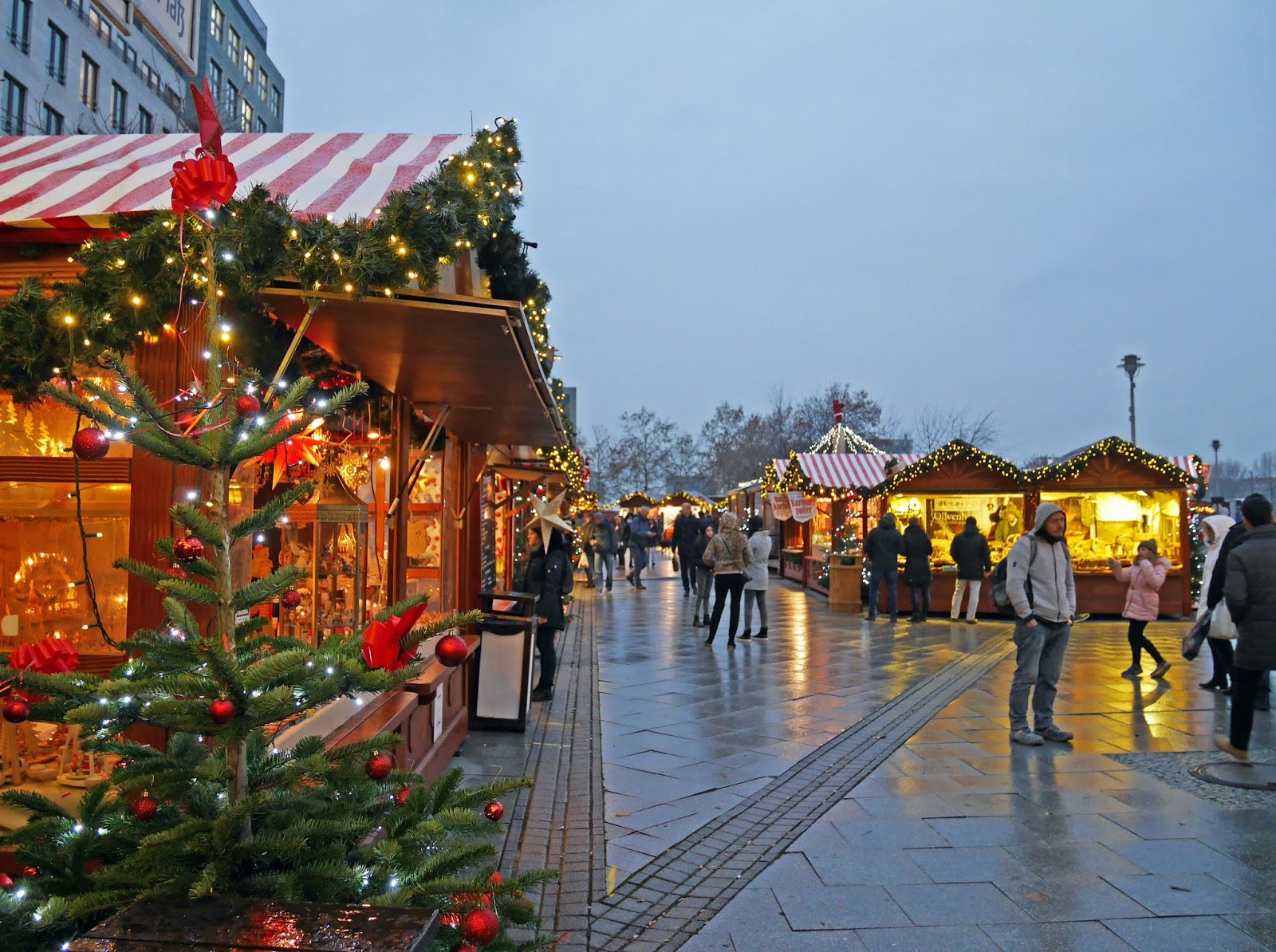 Far smaller in comparison, we stumbled across the Friedrichstrasse Station Christmas Market as we were walking to the Reichstag. The Market has cosy undercover seating, filled with long benches where you can sit, enjoy your food and shelter from the cold (or rain) on a Wintery night. There are gift stalls, a musician playing a traditional German instrument and a large Nativity scene. It's not as lively a market as Alexanderplatz, but if you're near Friedrichstrasse, you should definitely stop by for a traditional German snack.
Gendarmenmarkt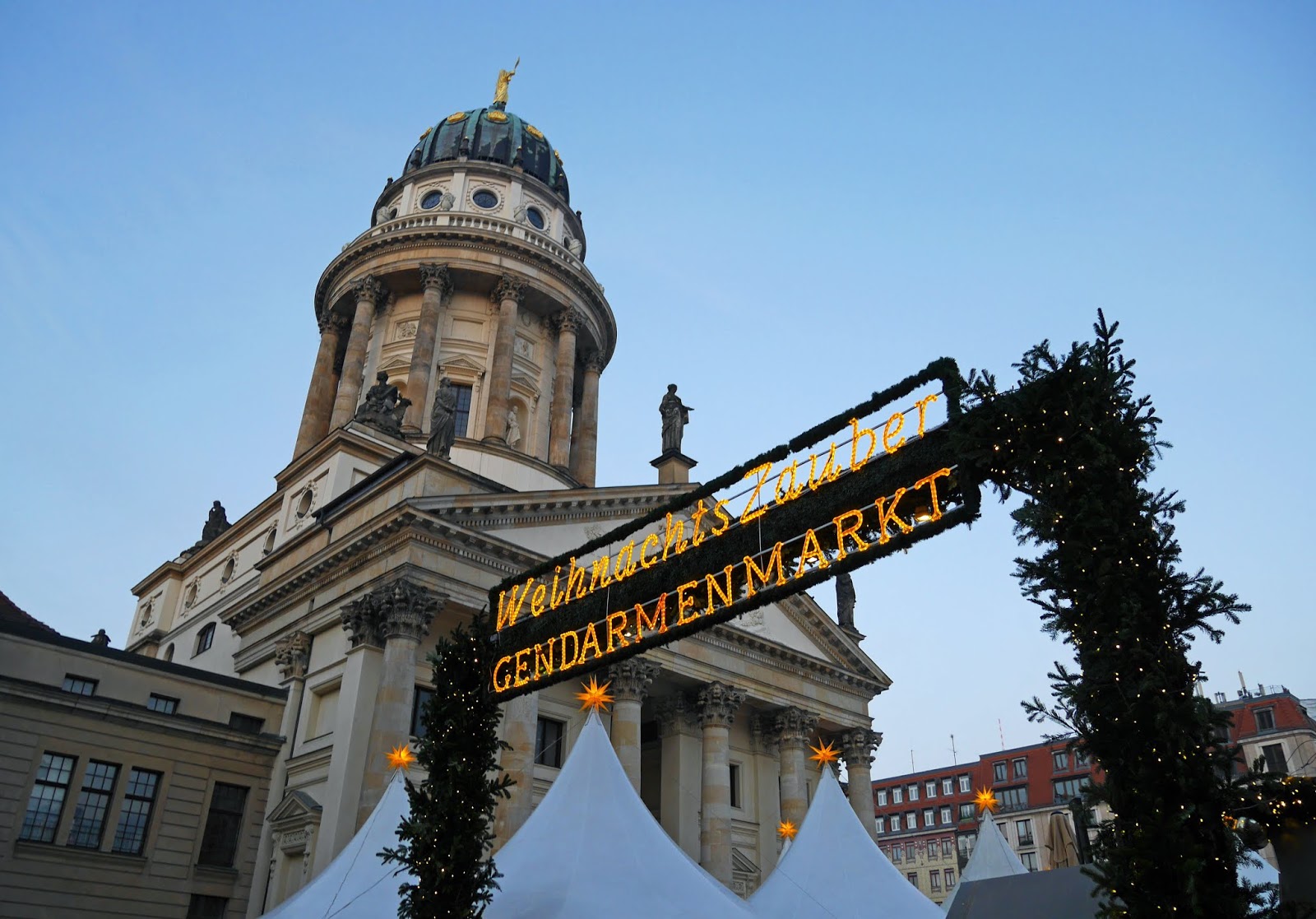 The Christmas Market at the Gendarmenmarkt is my favourite market in Berlin. It's located near Stadmitte U-Bahn station and a queue forms down the street when the market is open, as the market is a ticketed event and it gets very busy! In the evening dancers and carol singers perform on the stage, whilst guests are shopping and eating to their heart's content. Wherever you turn at the Gendarmenmarkt you will smell festive favourites such as glühwein (mulled wine) and hot chocolate, and if you choose to purchase one of these drinks it will be served to you in a souvenir mug which you can take home. Mine has the year and the name of the Christmas Market on it, making it the perfect keepsake from our time at the Gendarmenmarkt.
Potsdamer Platz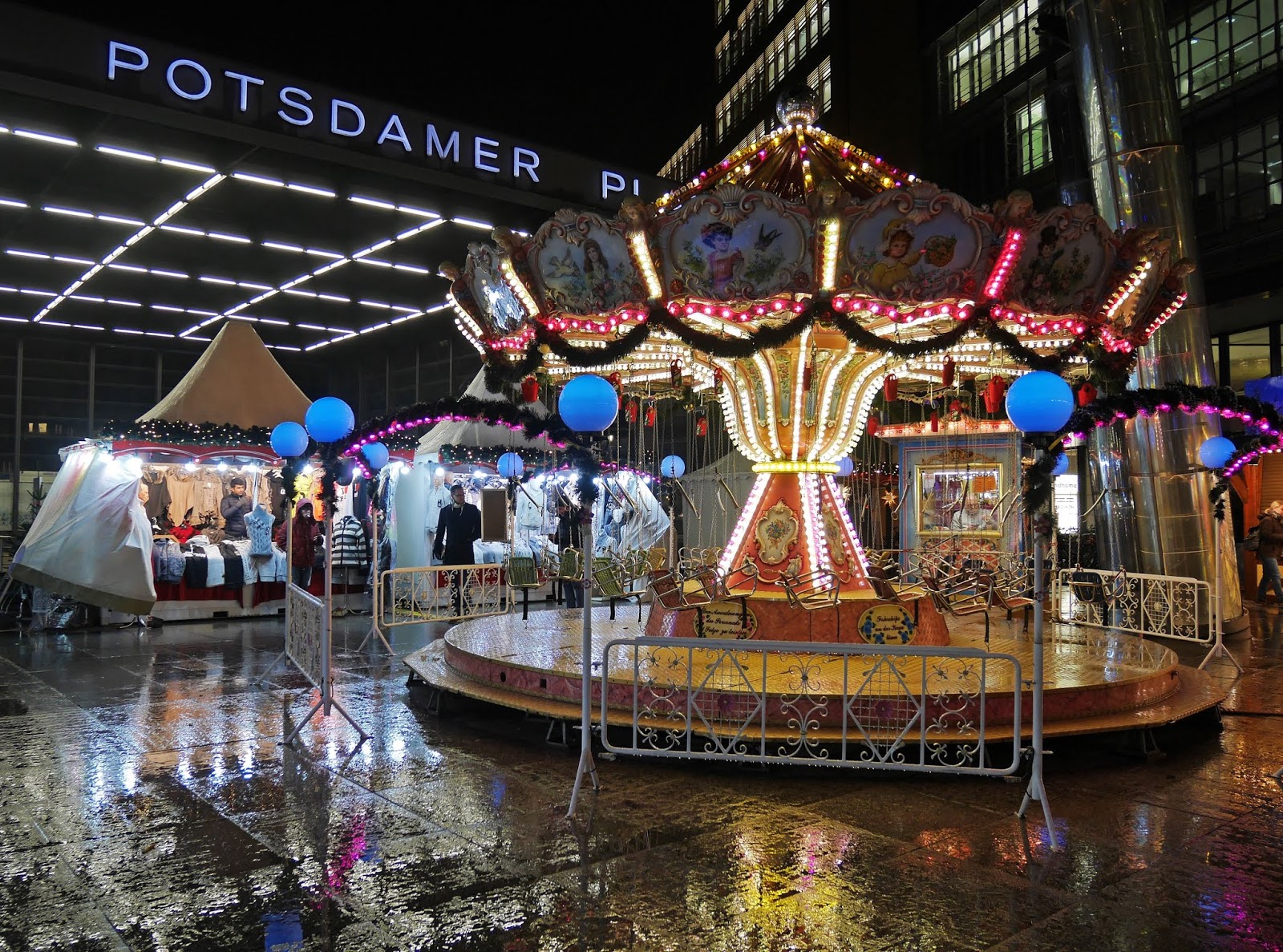 Outside the Potsdamer Platz train station, you will find a sprawling Christmas Market that surrounds the entrances of some of the skyscrapers in the square. Full of charm during the day and at night, the market at Potsdamer Platz is popular because of it's central location and proximity to the city's shopping malls. There is a toboggan run at the market so it's not just an area for food and shopping; you can take part in some Winter activities too! Out of all of the markets that I've mentioned, Potsdamer Platz was definitely the most open market as the stalls were positioned on the walkways leading out of the square and not in one enclosed area.
Each of the markets that I have discussed in today's post are easily accessible from central Berlin by foot or train. There are many Christmas Markets across the city and I have only mentioned a handful of them, but it's important to not cram your weekend too much so I'd suggest visiting 5 at most during your time in Berlin. Make sure you plan your time carefully and arrange your trip so that you get to visit the markets and also see some of Berlin's history too. Berlin is a fantastic city that becomes so festive during December.
Have you ever been to Berlin? Did you visit the Christmas Markets?
Thanks for reading my blog today.
Love Kat xxxx