When I was putting together my 2019 Florida bucket list, Toy Story Land was one of the first places that I thought of to visit. The theme park area opened in 2018 with 2 new rides, a quick service restaurant and some character meet and greets, sitting alongside 'Pixar Place' – a mini theme park area that was originally dedicated to Pixar and Toy Story. Disney's Hollywood Studios has been gradually transforming into a Star Wars-focused theme park over the past couple of years and as much as I like Star Wars, I don't believe that the whole park should be dedicated to the saga. Toy Story Land arrived at the perfect time, helping to keep Hollywood Studios about the movies, not just a galaxy far far away. When we were in Florida in early March, we got to experience Toy Story Land for the very first time, going on the rides and having grilled cheese sandwiches at Woody's Lunch Box. From the rides to the characters and the food, I'm going to share my thoughts about Toy Story Land at Hollywood Studios in today's post.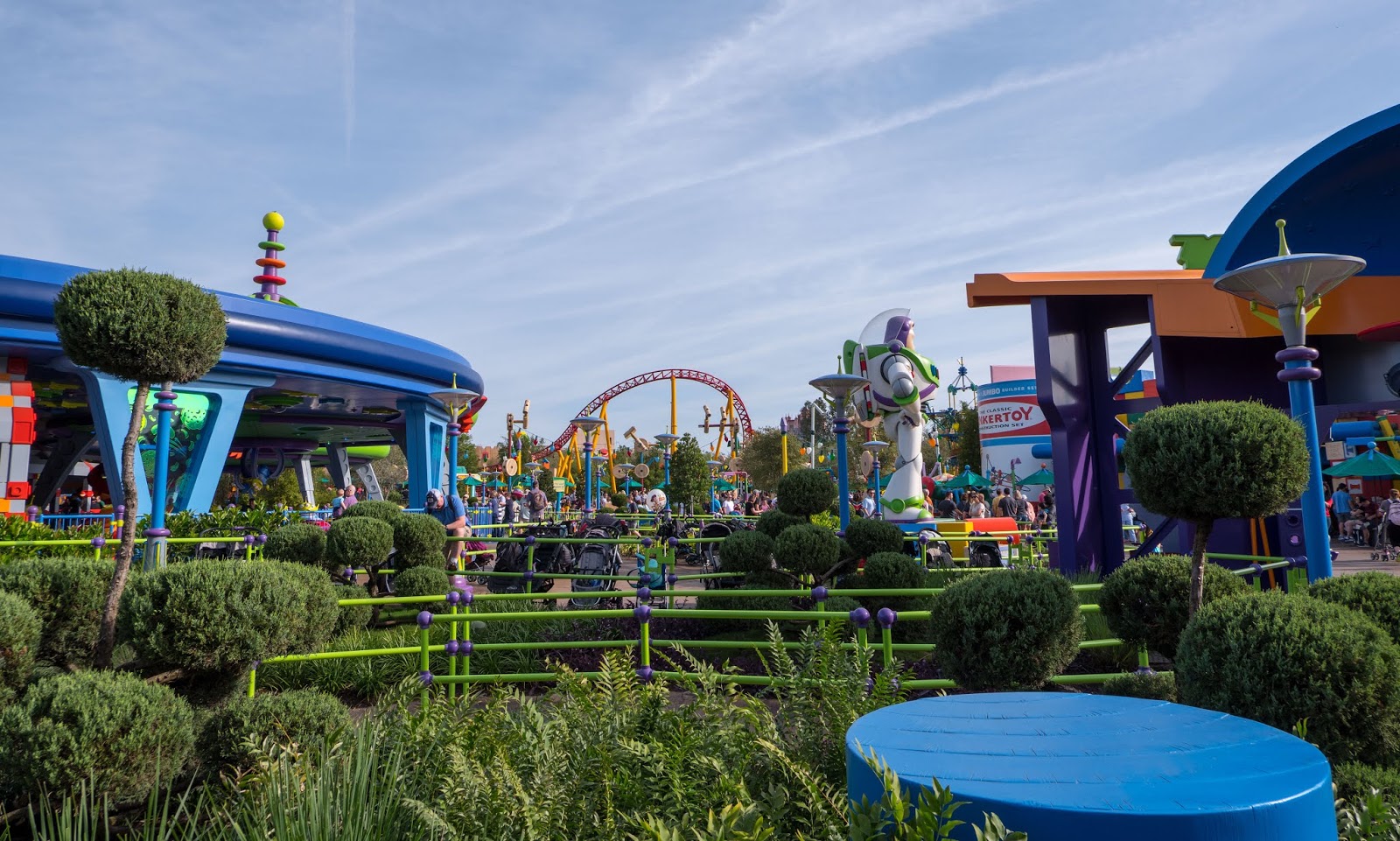 The rides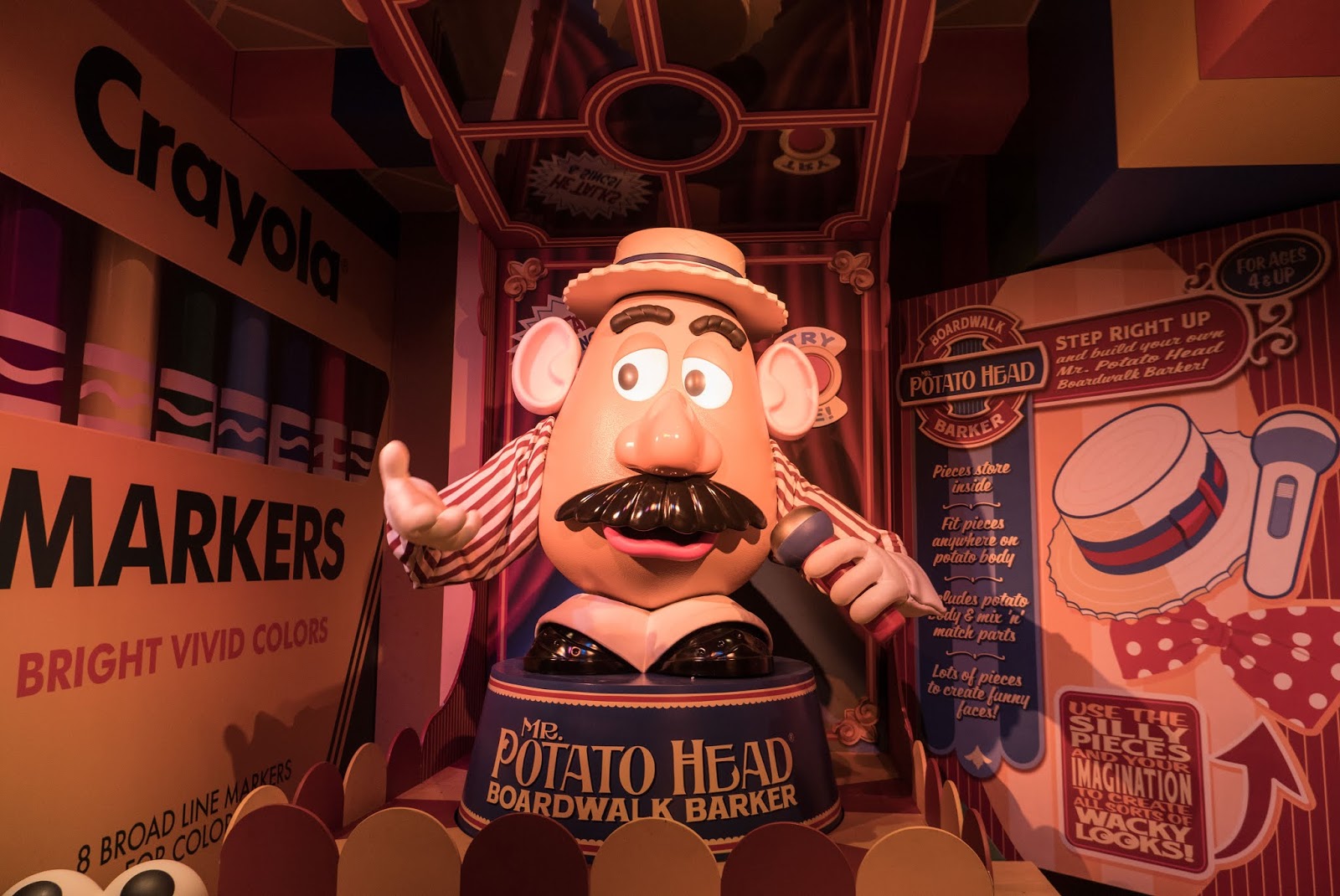 There are 3 rides in Toy Story Land: Toy Story Mania, Slinky Dog Dash and Alien Swirling Saucers. The latter 2 are the newest additions, with Toy Story Mania opening much earlier in 2008. After securing a FastPass for Slinky Dog Dash 60 days before our trip, we set out for Toy Story Mania on our first visit to Toy Story Land in March. We'd learned in advance that the crowds run to Slinky Dog Dash first thing when the park opens and they certainly did – the ride queue quickly climbed to 90 minutes in the first hour of opening. Fortunately for us this meant that Toy Story Mania had a far lighter queue and we were able to walk on in 30 minutes. Toy Story Mania is an interactive midway games ride where you can score points and compete against your friends and family. You get to take part in approximately 5 mini games with Toy Story theming, before your scores are totalled up and added to the daily leaderboard. It's a fantastic ride and by far my favourite in Toy Story Land, despite it being the oldest attraction.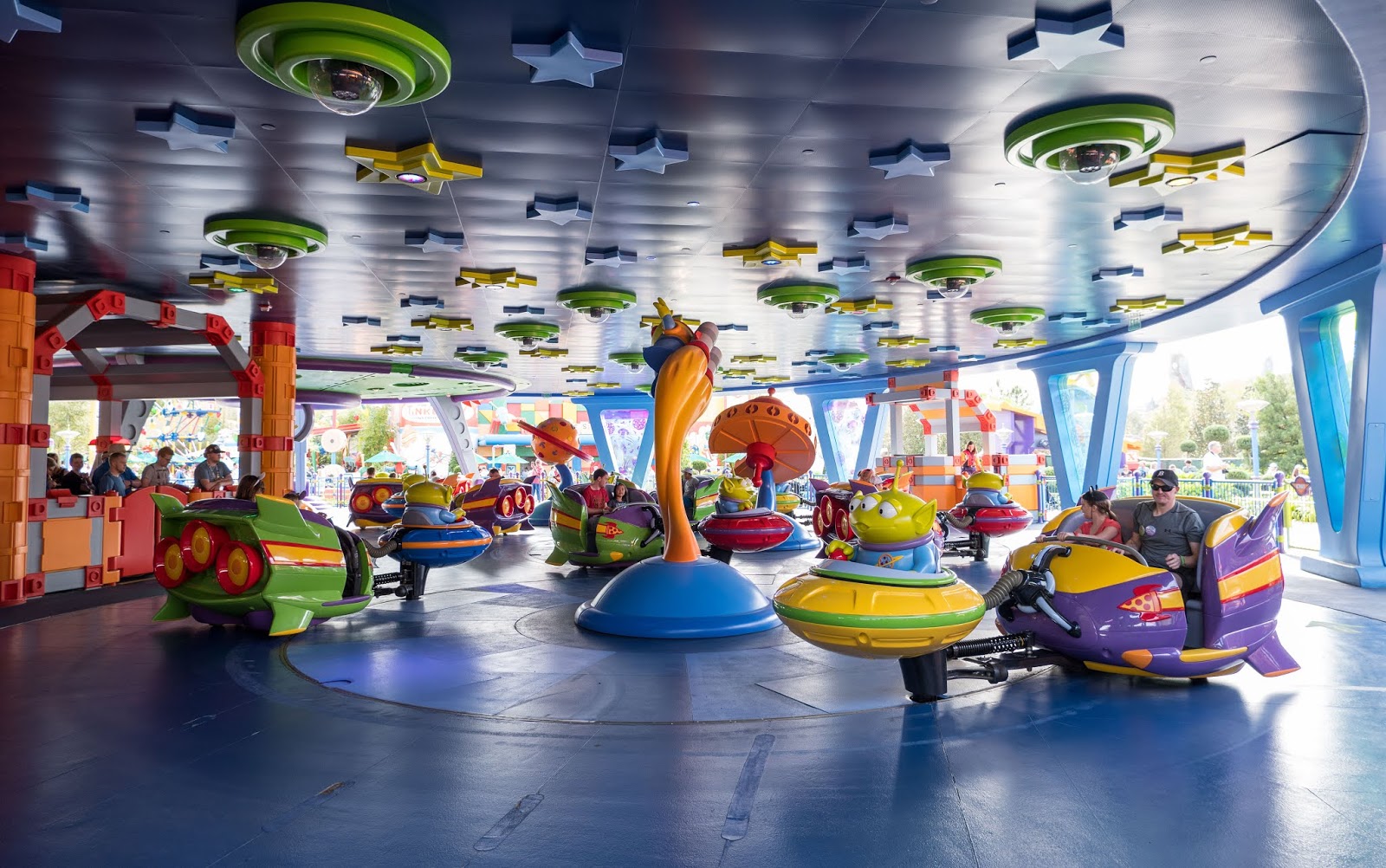 Alien Swirling Saucers is a futuristic 'spinning teacup' style ride featuring Toy Story's famous green aliens. It had a slightly longer queue than Toy Story Mania because we were at the ride later in the morning, but even so we still didn't wait longer than 45 minutes. We were spun around the ride forecourt for about 2 minutes, in time to techno-themed Toy Story tunes. The attraction was perfectly themed for the area and a salute to Buzz and the 'space' side of Toy Story.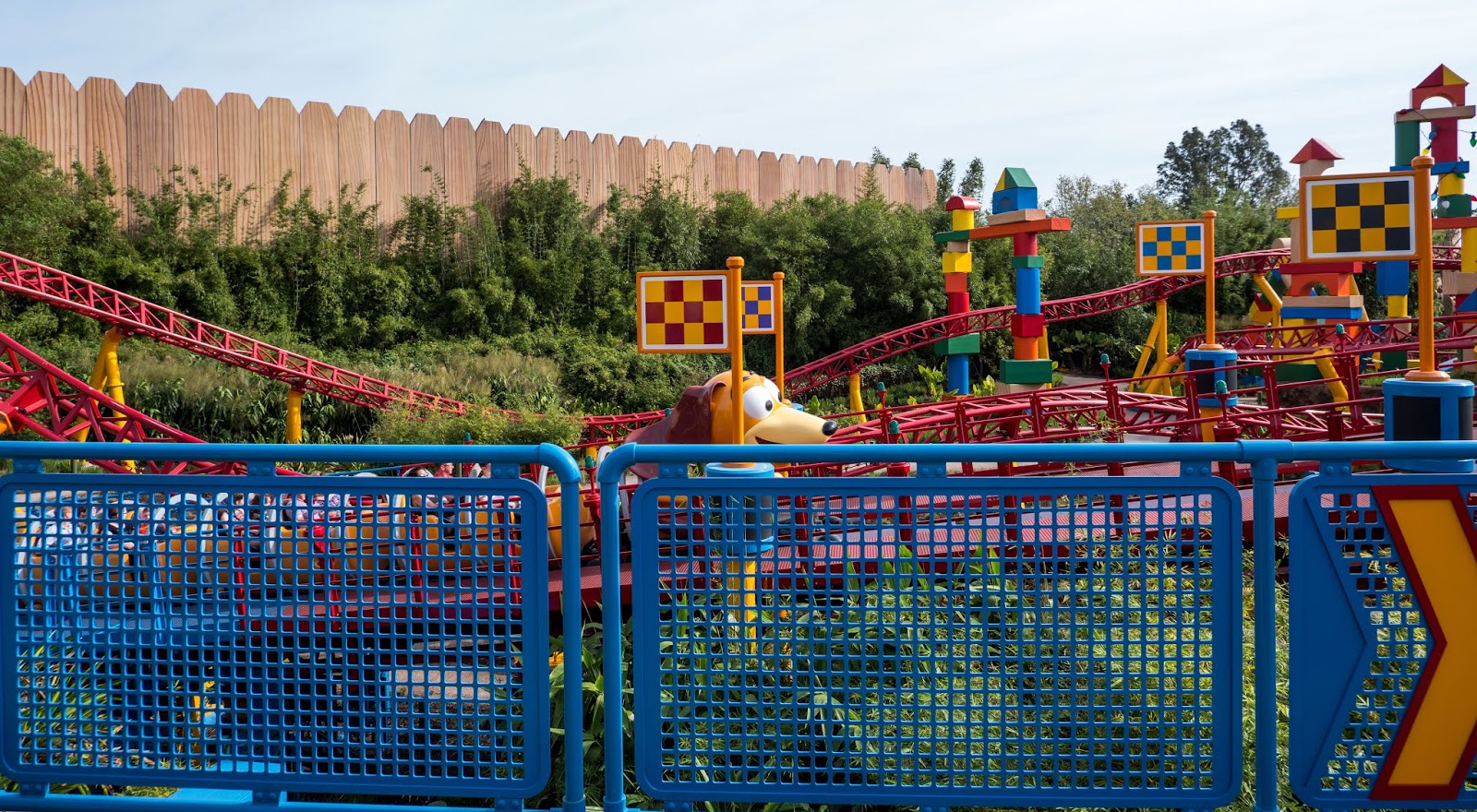 Now Slinky Dog Dash was everything I'd hoped it'd be: fun, fast and full of my favourite characters from the movie. Smaller children can ride so it's by no means scary, but it's certainly full of twists and turns. My favourite part was getting to see a giant model of Jessie the Cowgirl: one of the Disney characters that I idolised as a child.
The characters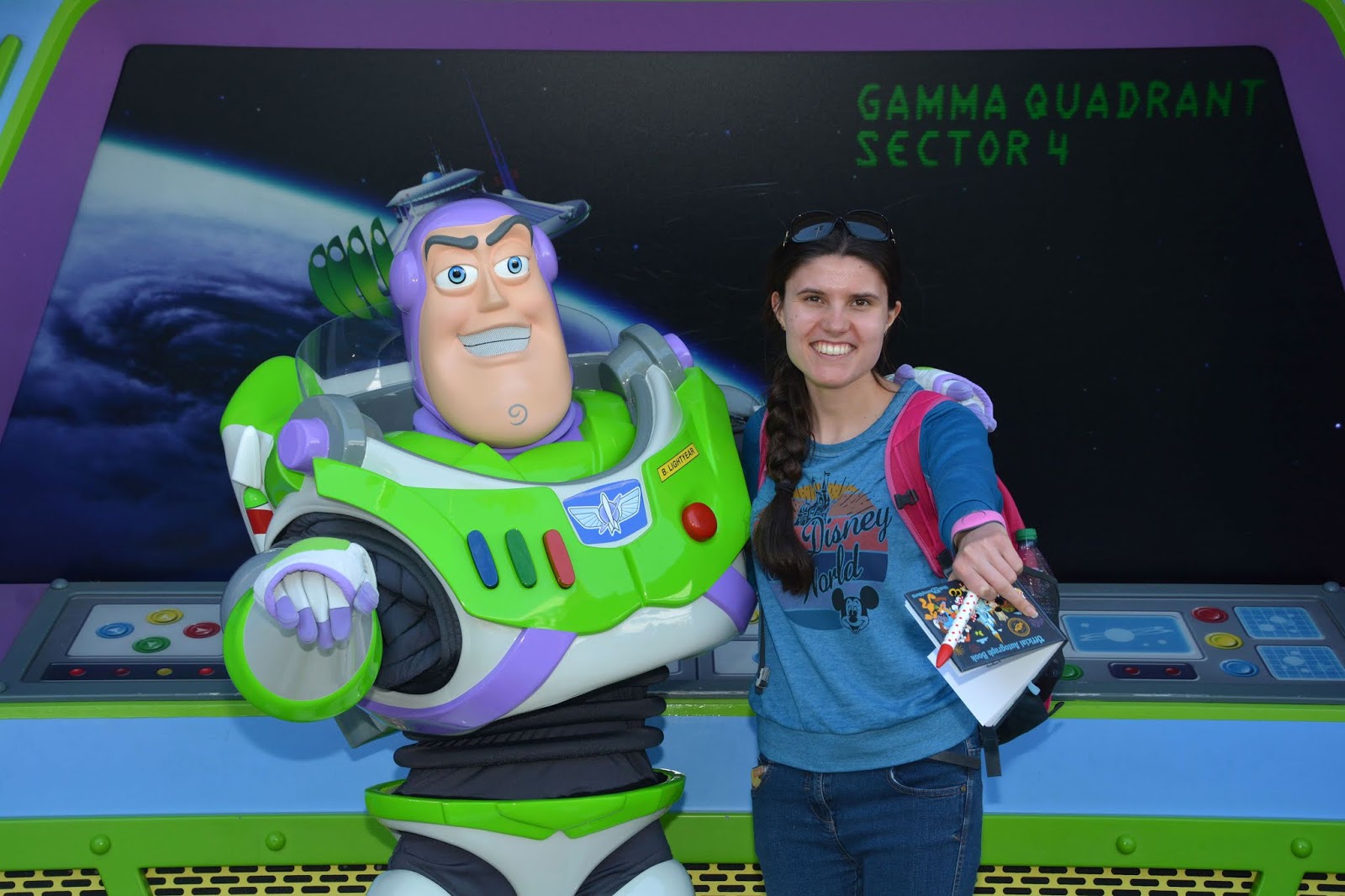 There are 3 characters in Toy Story Land: Woody, Buzz and Jessie. We didn't wait for any of them as we knew Buzz had a meet and greet in Disney's Magic Kingdom, but their character spots are nicely spaced out around Toy Story Land and you can enjoy the colourful, fun surroundings whilst you wait for that Pixar family photo.
The food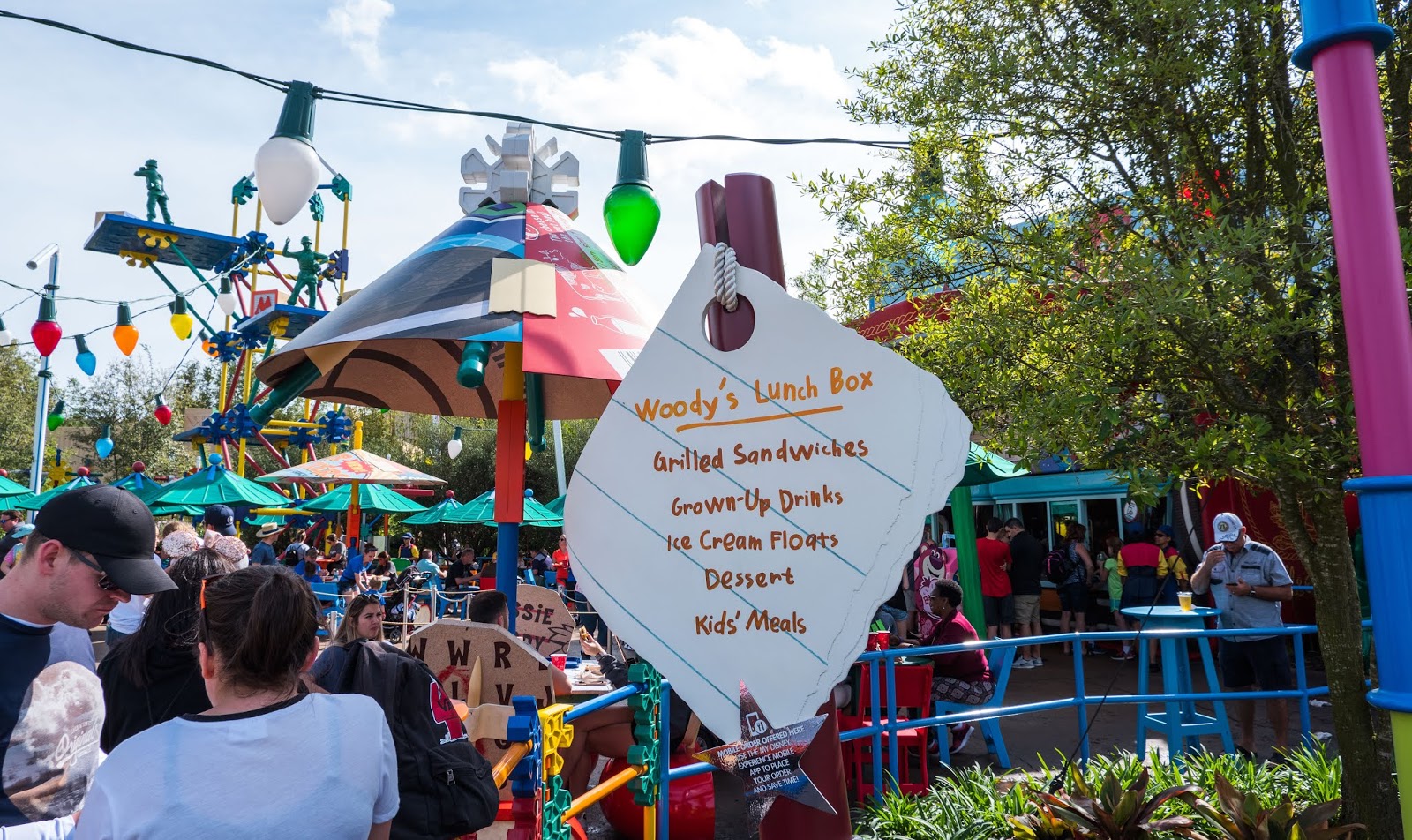 Woody's Lunch Box specialises in sandwiches and it provides a nice alternative at the theme parks to your usual burgers and fries. I ordered the Grilled Cheese sandwich with a side soup and it was delicious. You honestly can't go wrong with a classic American cheese toasty! Diners at Woody's Lunch Box also currently get a 20% off merchandise coupon with their food, so make sure you pick up your receipt if you visit the restaurant anytime soon.
Toy Story Land is fun for all ages and a great addition to Disney's Hollywood Studios. We thoroughly enjoyed exploring the theme park area and trying out the new attractions whilst we were in Florida.
Have you ever been to Toy Story Land in Florida? What were your favourite attractions?
Thanks for reading my blog today.
Love Kat xxxx