The All-Star resorts are some of the most affordable on Disney property, but despite their low price tag, they are absolutely fantastic resorts. Split onto 3 sites, the All-Star hotels celebrate sports, music and movies and have been decorated appropriately to match these themes. The All-Star Music resort was home for our March trip and after staying very spoiler-free, I was absolutely thrilled with the resort on arrival. As soon as we got off the airport transfer bus I was blown away by the bright and colourful theming that pays tribute to some of the music industry's greats. For a 2 week trip All-Star Music was ideal and in my opinion extremely worth every penny that we spent. From the facilities to the rooms and the food to the resort theming, I'm going to run you through the All-Star Music Resort in this week's Florida article.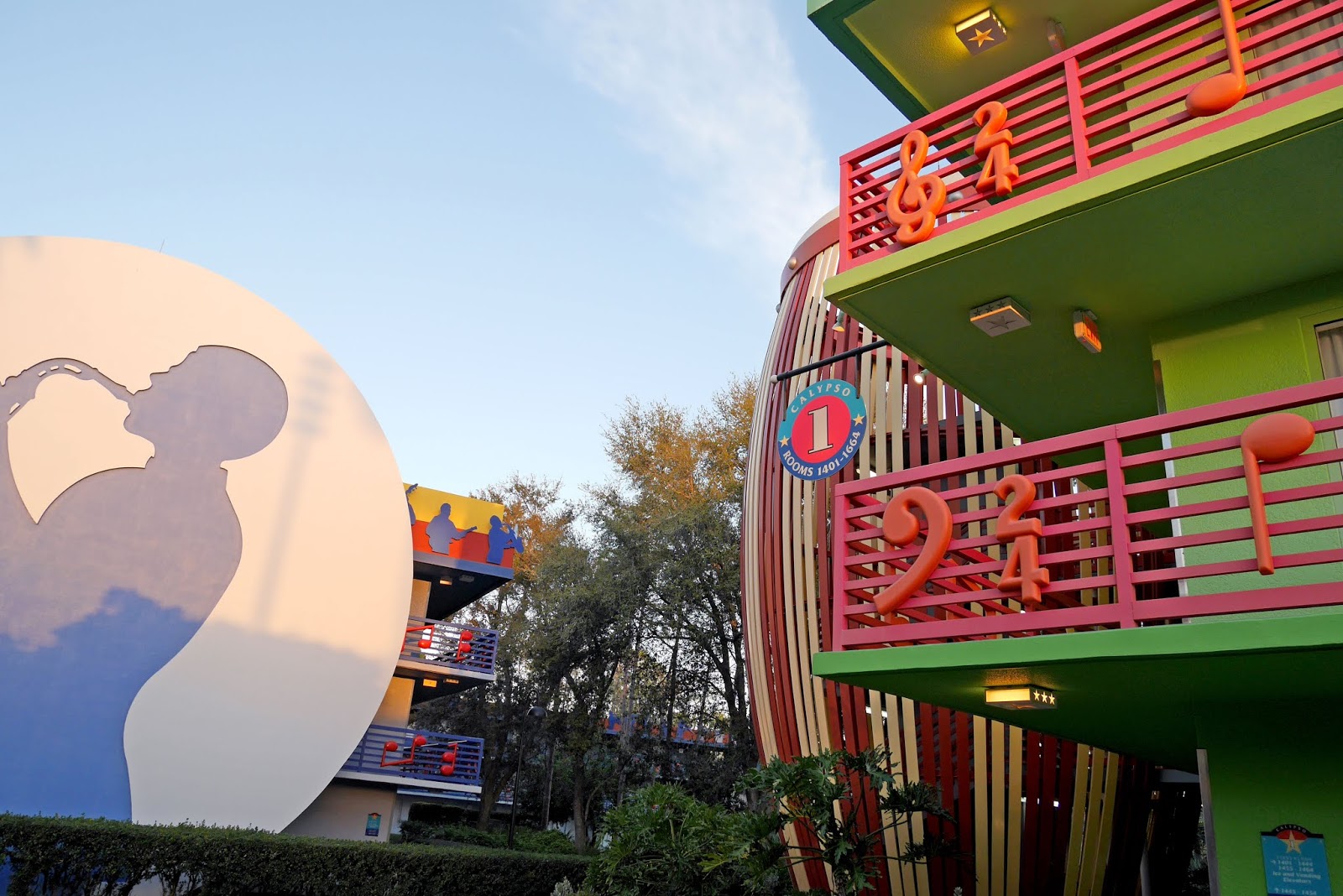 Food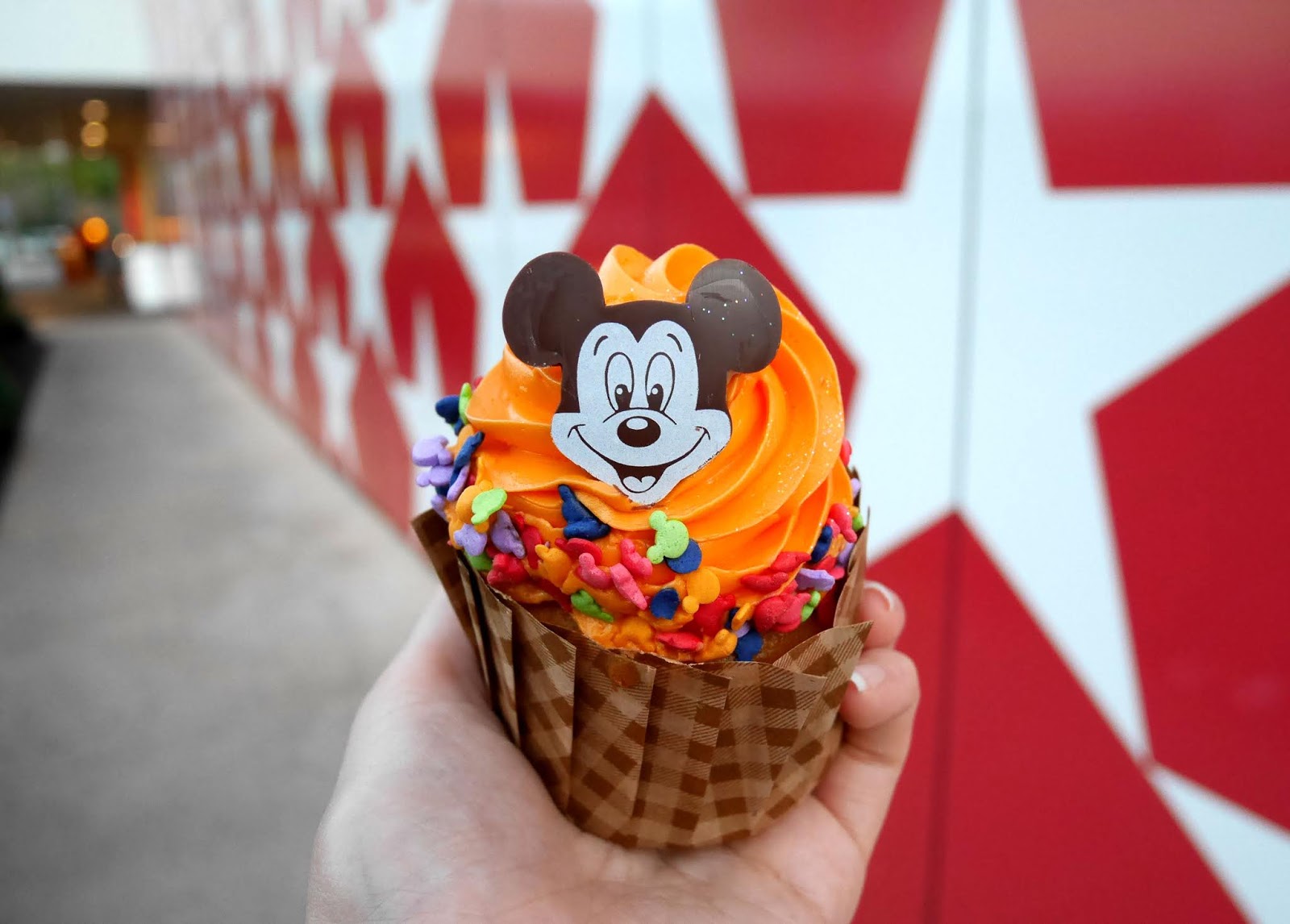 The All-Star Music resort has one food court restaurant that serves breakfast, lunch and dinner. Intermission Food Court is open from early in the morning until late at night and you can purchase grab 'n' go snacks or full meals throughout the day. Seeing as there is only one eatery on resort property, Intermission is always well stocked and there are plenty of different cuisines available at meal times. At breakfast time you'll find pancake stacks, waffles and full-cooked breakfasts and at dinner time you'll find seafood offerings, Italian pasta dishes and family-sized pizzas to name a few options. We were very impressed by the food court and never felt that we ran out of choices.
Theming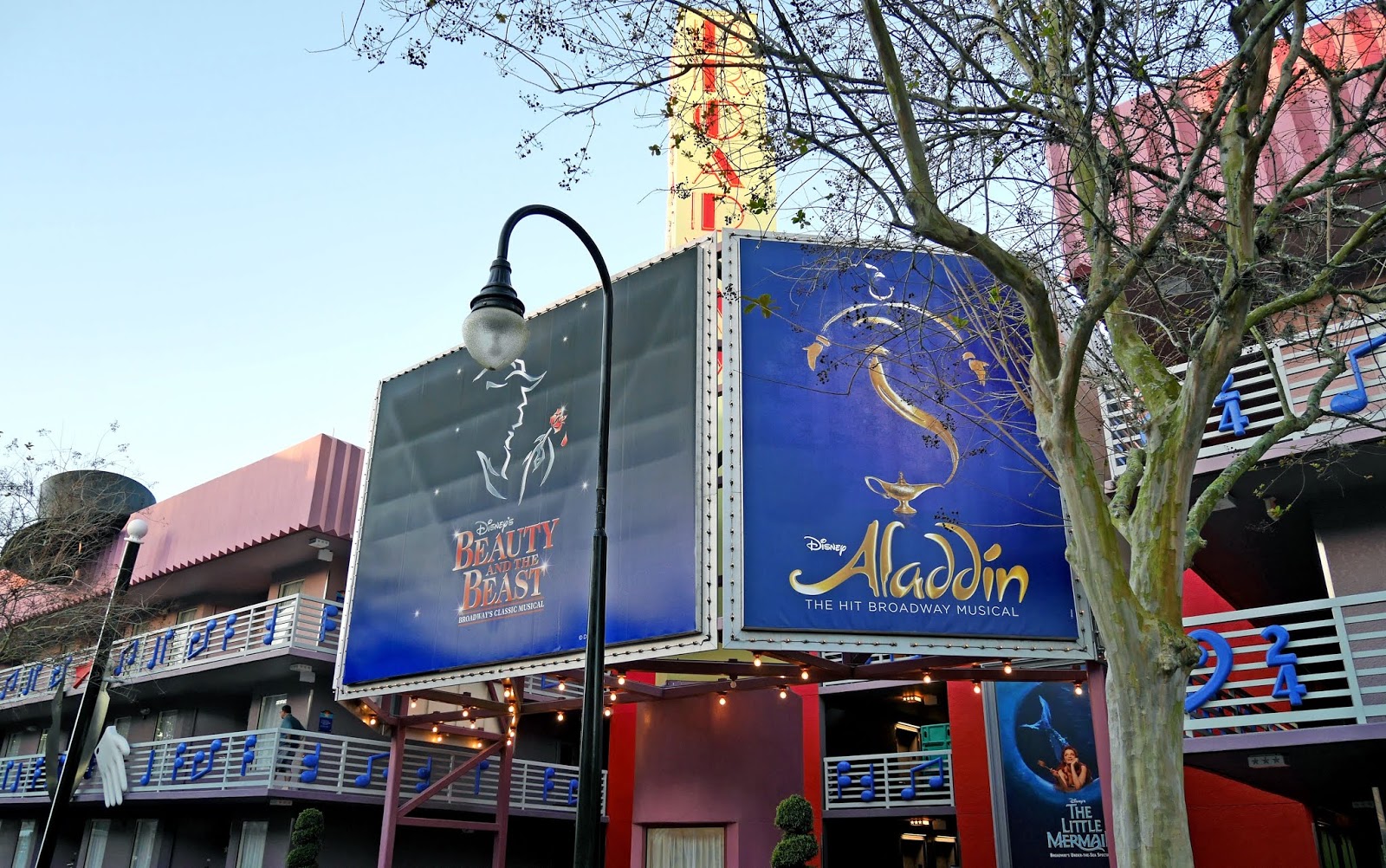 The fun larger-than-life decor at the resort pays tribute to 5 significant genres of music: calypso, broadway, jazz, country and rock 'n' roll. We stayed in the Calypso buildings and there were two-story sized Caribbean instruments attached to the outside of our building. Our room was footsteps from the pool and that was Calypso-themed too, with a Three Caballeros statue at the centre of the pool. Calypso is at the heart of the resort and the other 4 buildings circulate it. The Broadway building had the best theming in my opinion with tributes to Mary Poppins, Aladdin and other musical theatre productions by Disney.
Room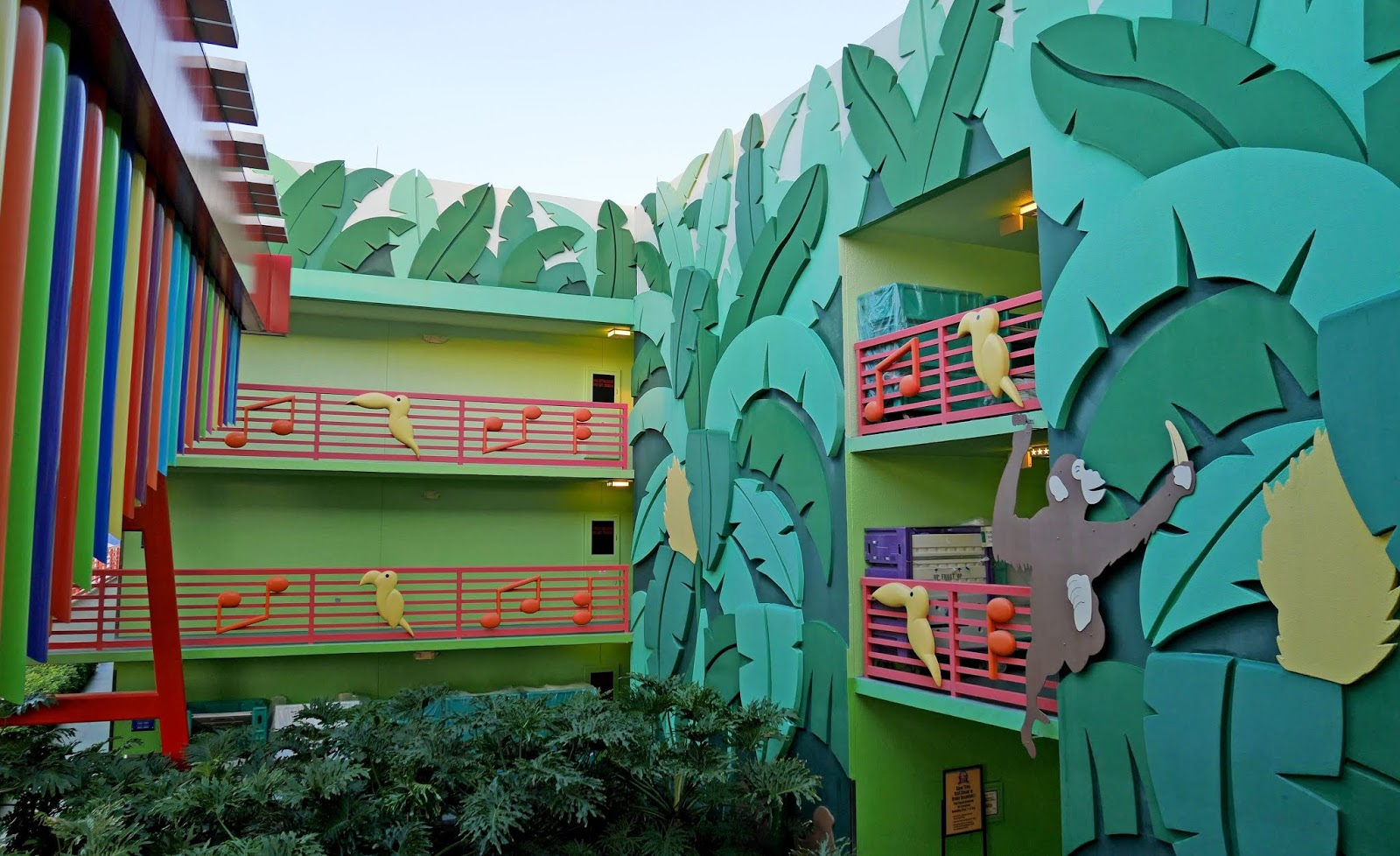 Our room was very spacious, so we didn't feel claustrophobic at all during our 2 week trip. We had 2 double beds, a table and chairs, a TV, wardrobe, drawers, ironing board, sink area and bathroom. The safe was tiny so we couldn't put anything of any size in there, but we managed to squeeze our passports and travel documents in. There were lots of music details around the room (including music note wallpaper) which made a nice touch, especially as we were staying in a music-themed hotel. Overall we were very impressed with the room and it suited us perfectly for our 2 week trip.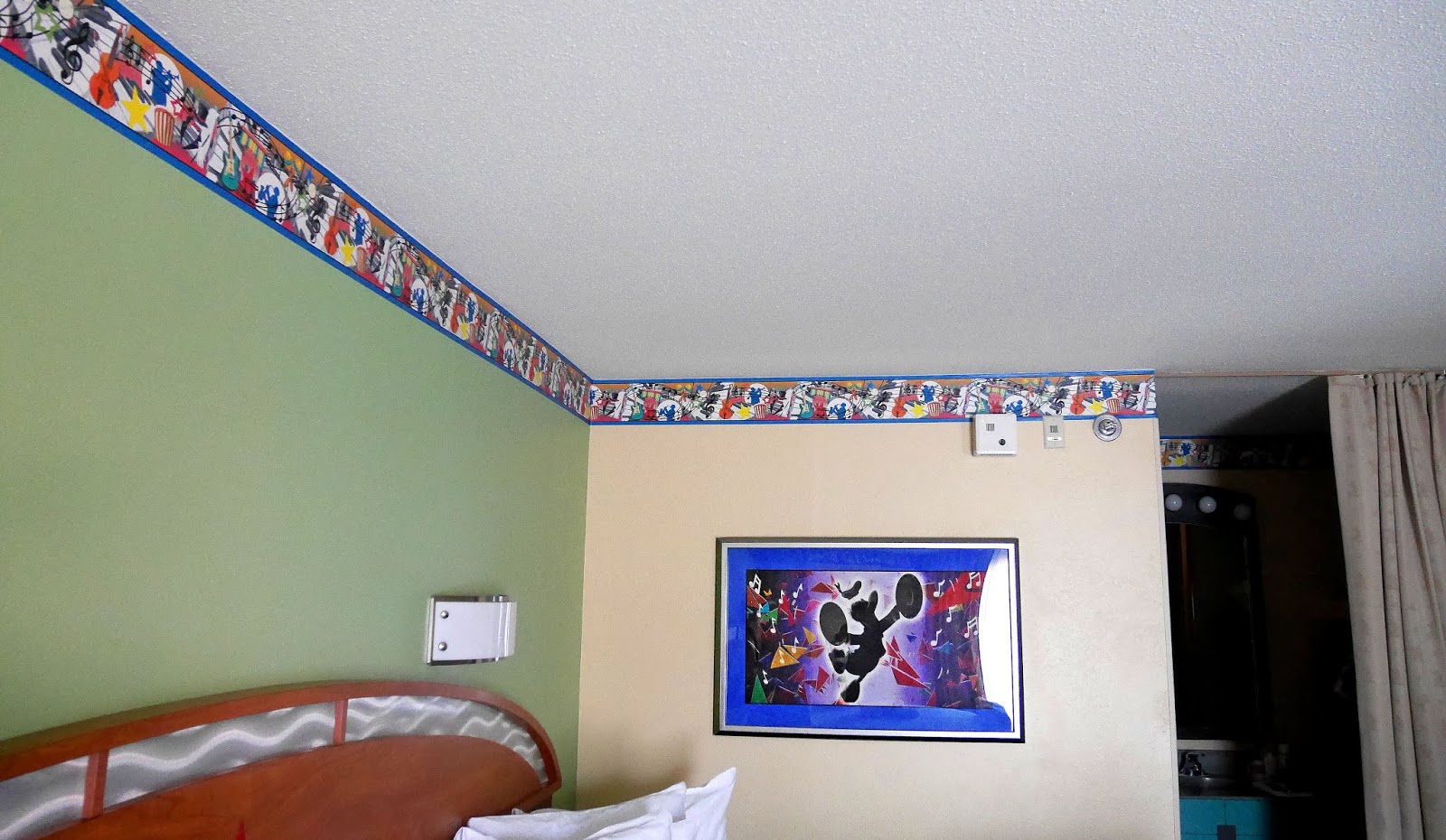 Facilities
There is a pool, amusement arcade and building for washing machines and dryers. We didn't use any of these facilities, but they'd have been handy if we'd have visited in Summer and needed more outfits.
Activities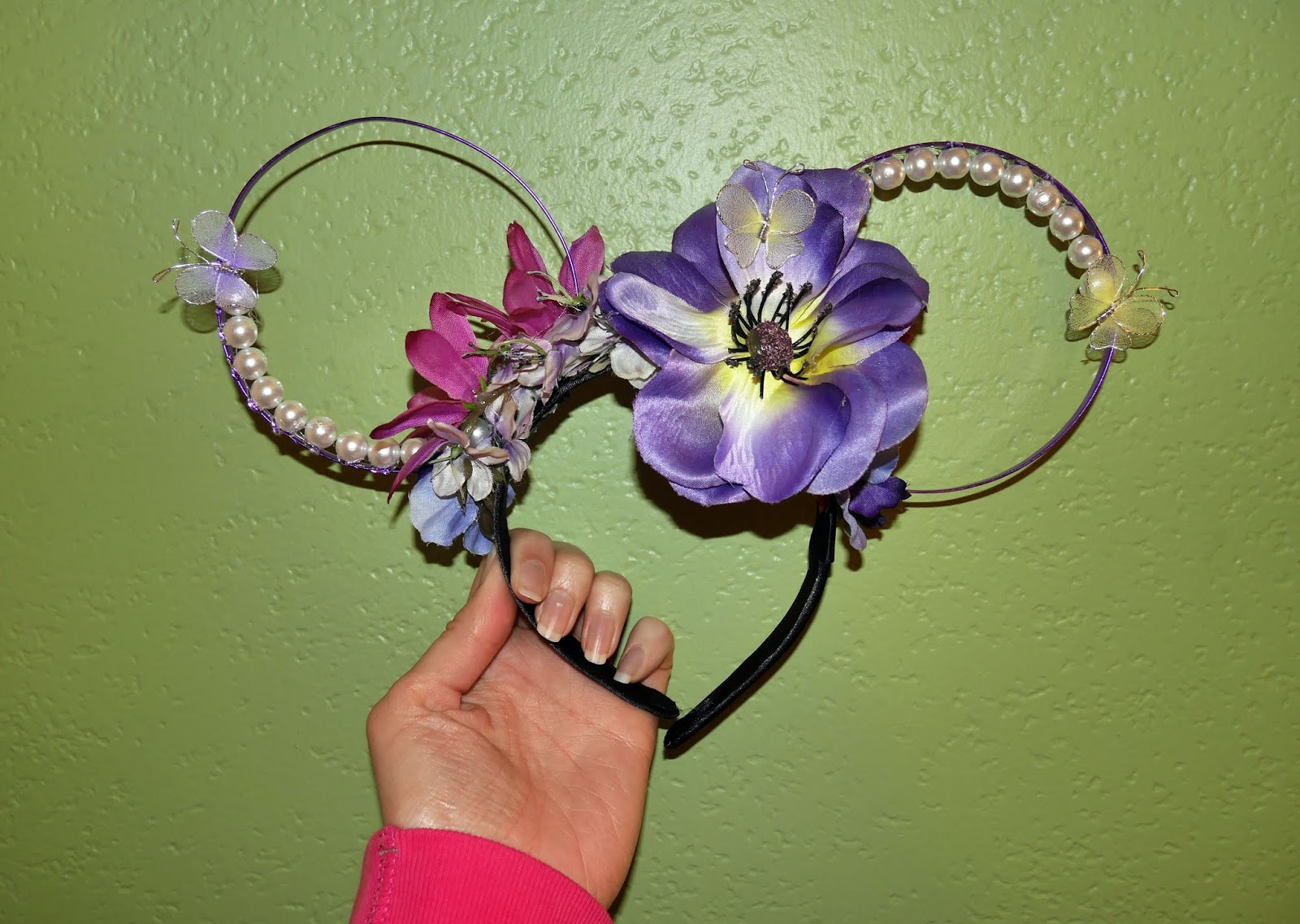 Resort staff organise daily activities for guests who are around the hotel during the day and evening. You receive an itinerary list on check-in and activities include poolside games, movies under the stars and crafting. I took advantage of this once and attended the "Make Your Own Minnie Ears" session. The price of the activity was $20 and I was able to take the pair home with me after the hour of crafting, which was very exciting. I even wore the ears when we completed the "4 park challenge": visiting 4 Walt Disney World parks in 12 hours.
Transportation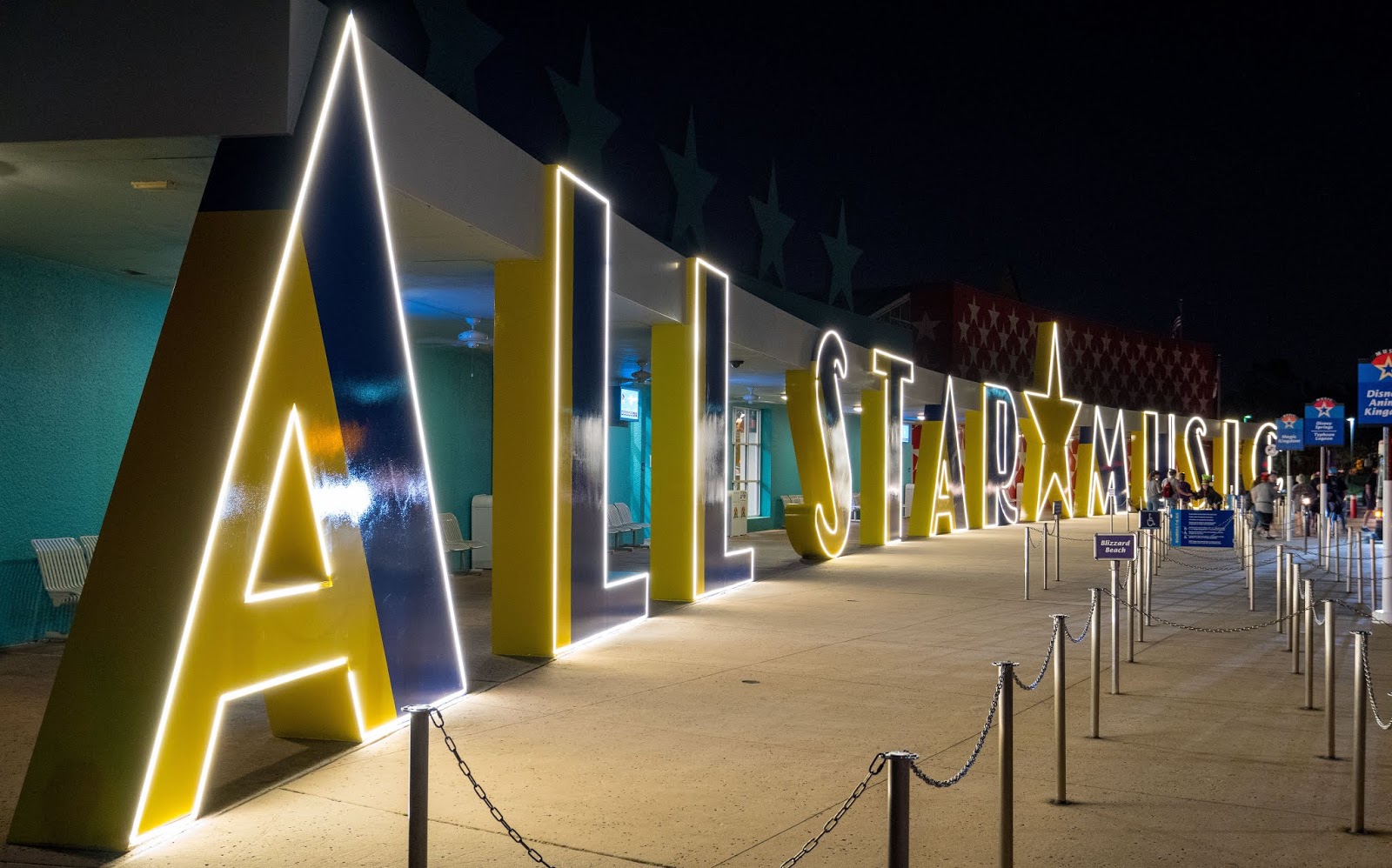 With complementary buses to each of the Disney theme parks, ESPN and Disney Springs, we found that we could travel throughout Walt Disney World very easily. We never waited more than 25 minutes for a bus and sometimes we had no wait at all. When it came to visiting Universal, we used the Lyft & Uber apps and we were picked up from the resort front desk every time.
The All-Star Music Resort was fantastic value for money. It was fun, very Disney and a perfect base for our 2 week trip. Hopefully this review will help convince you to book the All-Star Music Resort. If you're not hiring a car, staying in a Disney resort makes getting to the parks so much easier and the All-Star resorts are a great place to stay if you don't want to spend too much money on a hotel.
Have you ever been to Florida? Where did you stay?
Thanks for reading my blog today.
Love Kat xxxx