Update: Alice and the Hatter has now closed in Canterbury, but their Herne Bay location remains open which you can read about here.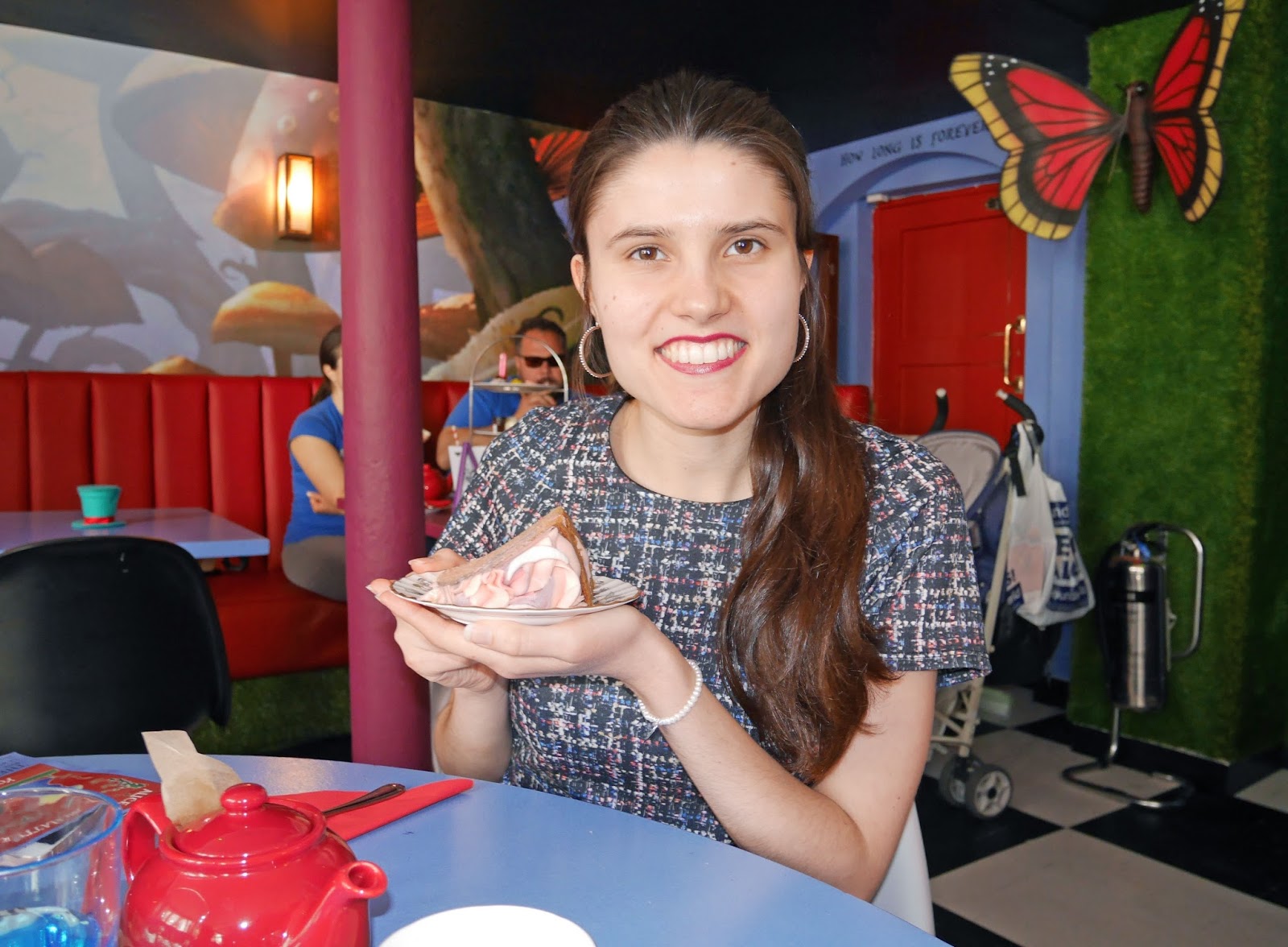 In April, Alice and the Hatter opened in Canterbury: a new Aice in Wonderland themed tearoom. The tearoom is the second tearoom of its kind in Kent, as there is already an Alice café in Herne Bay. I think the Alice and the Hatter team chose an ideal location in Canterbury, as it's known for its rich literary heritage, afternoon tea culture and Canterbury is practically a neighbour to Herne Bay. Some of my friends from University visited the café during it's first couple of weeks of trading and after watching their vlog about the experience, I booked a table for my parents, Stuart and I over the May bank holiday weekend. Alice and the Hatter is located on St Margaret's St, in the heart of town. You can't miss it as there's a big sign outside and a small statue of the Mad Hatter at the entrance, and as soon as you walk inside, you are immersed in all things Wonderland.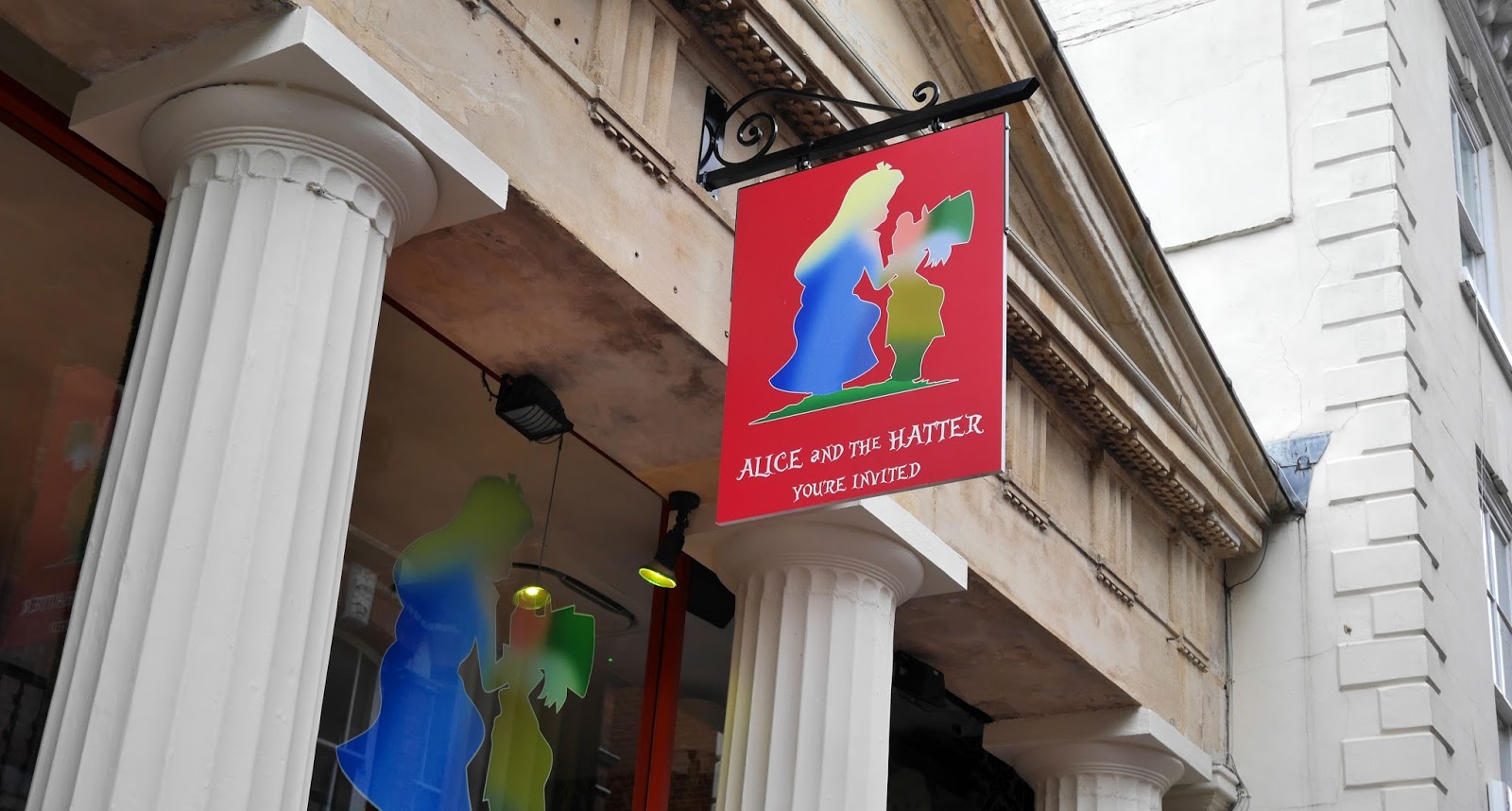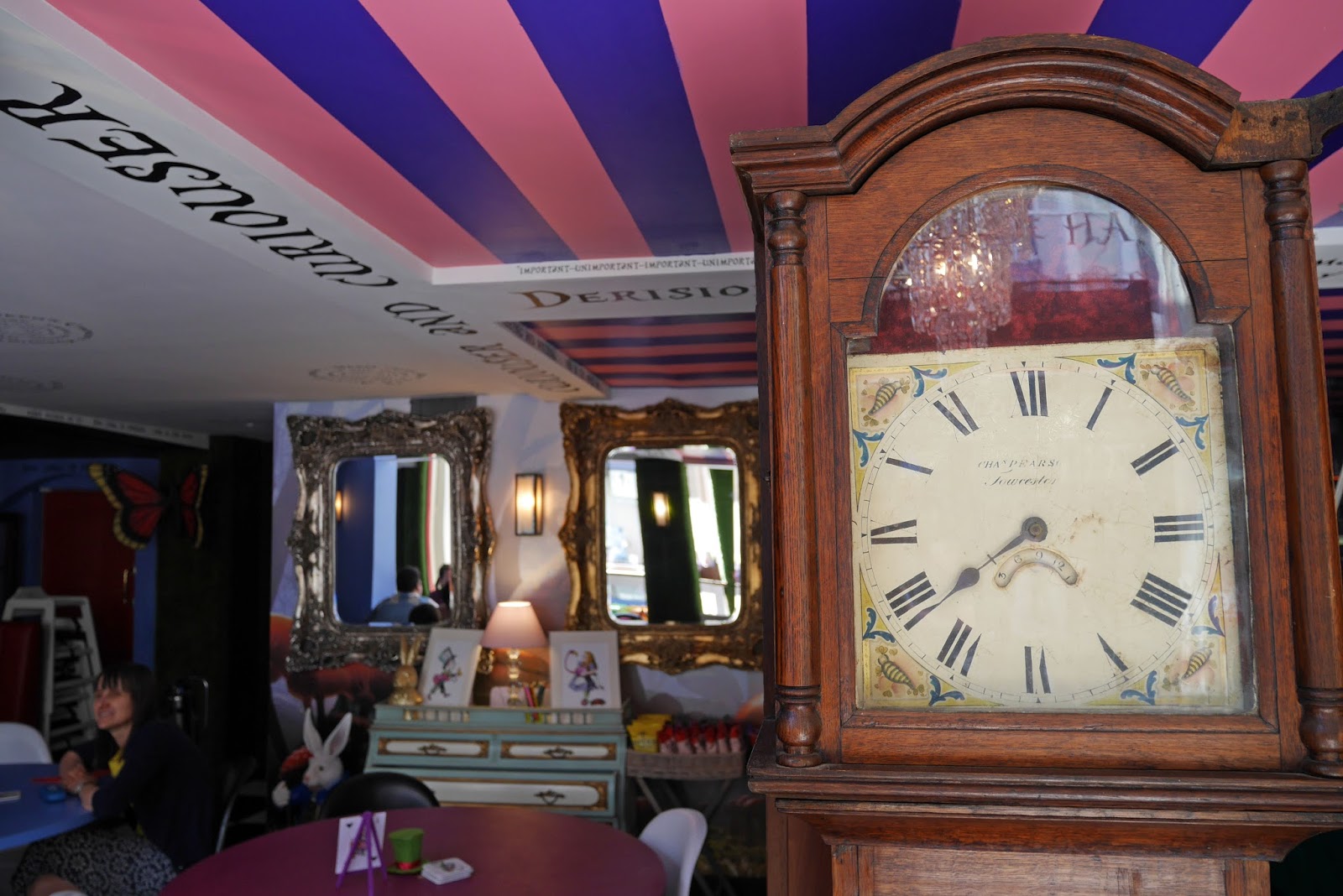 We were sat at a table downstairs, in full of view of the Wonderland decor and we received our menus, which were covered in Wonderland quotes. Each of the food items were named after characters or referenced the books, which made for a rather hilarious touch, as when I ordered my sandwich, I asked for 'The Hatter'. Alice and the Hatter offers pre-bookable set teas (like the traditional afternoon tea featuring finger sandwiches, scones and cake slices), but we chose to have a sandwich and then a slice of cake after. My sandwich featured pastrami, salami and chorizo, and when it arrived, I gave Stuart the pastrami ham and ate the rest. When you're a fussy eater like myself, you learn to order food of the menu and leave what you don't want when it arrives. The sandwich was very yummy though nonetheless and it came with vegetable crisps on the side, which was slightly unique to your traditional everyday sandwich.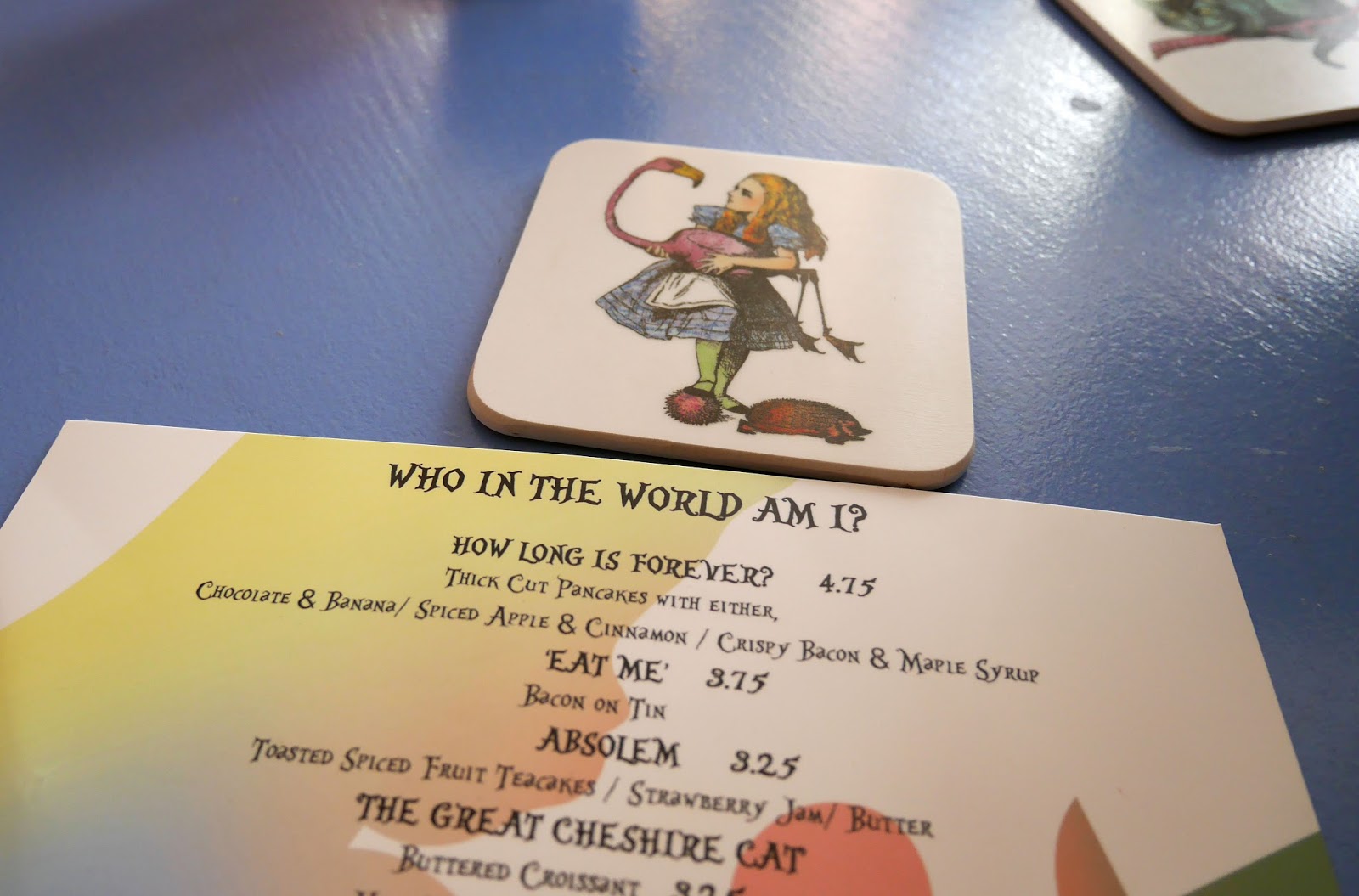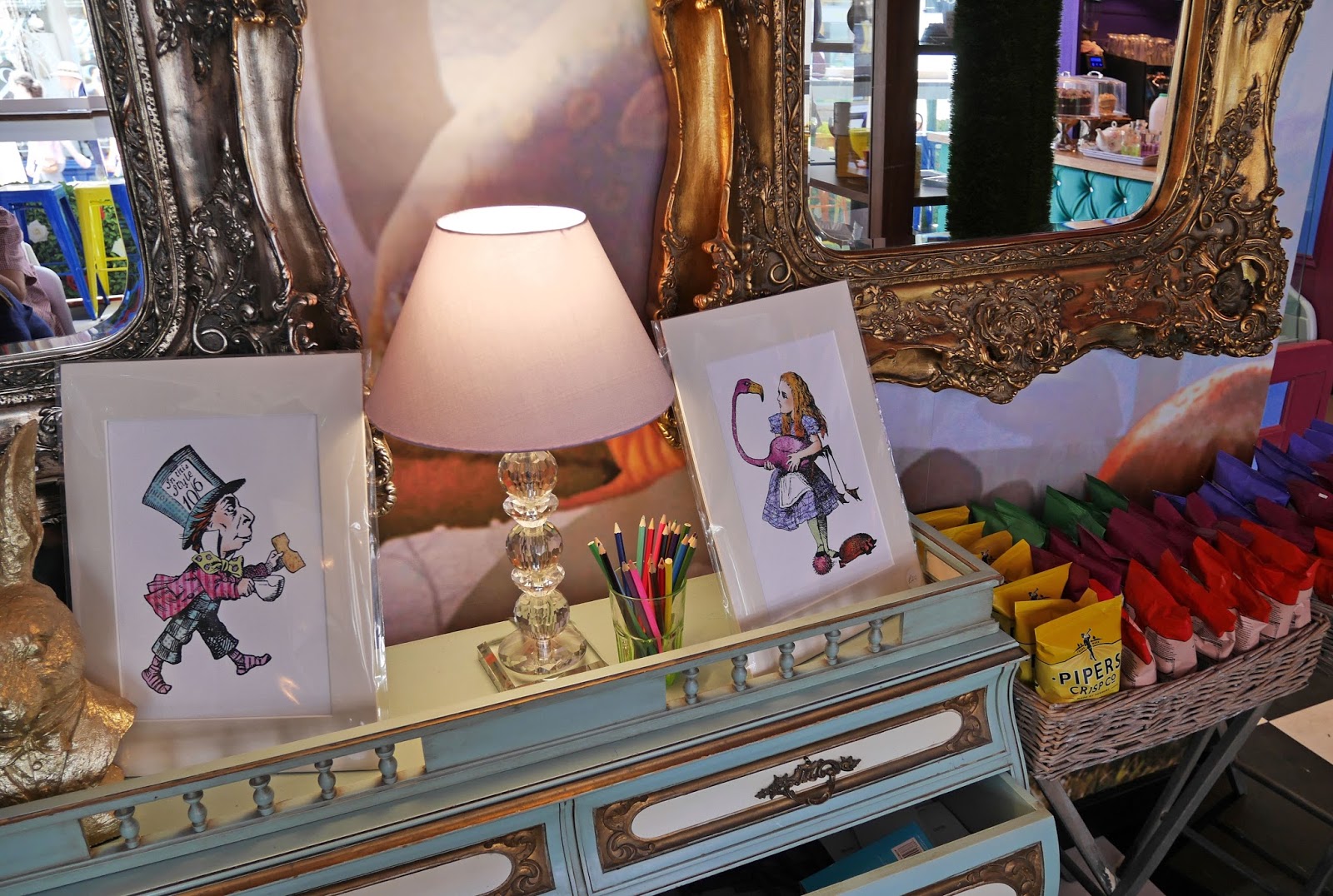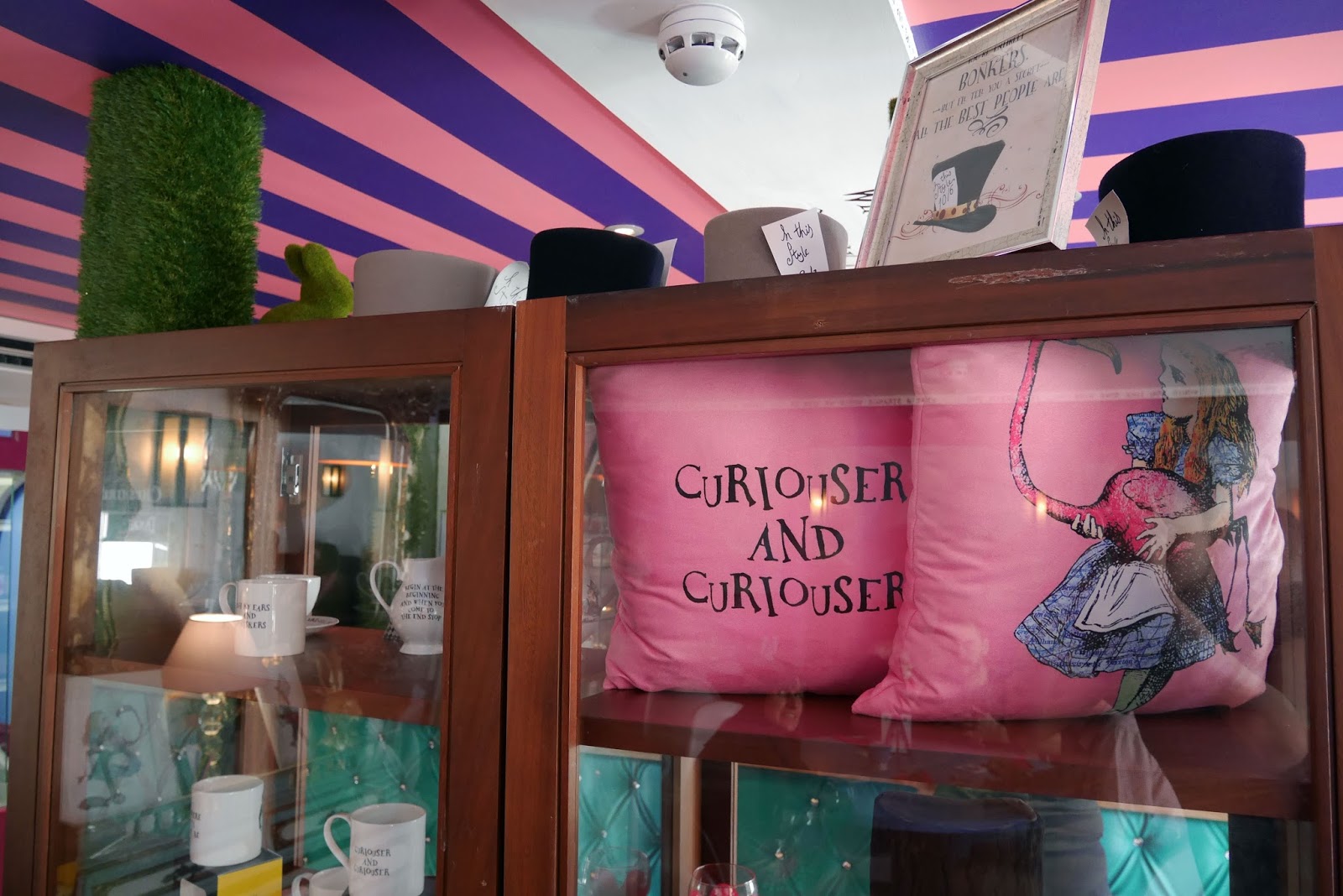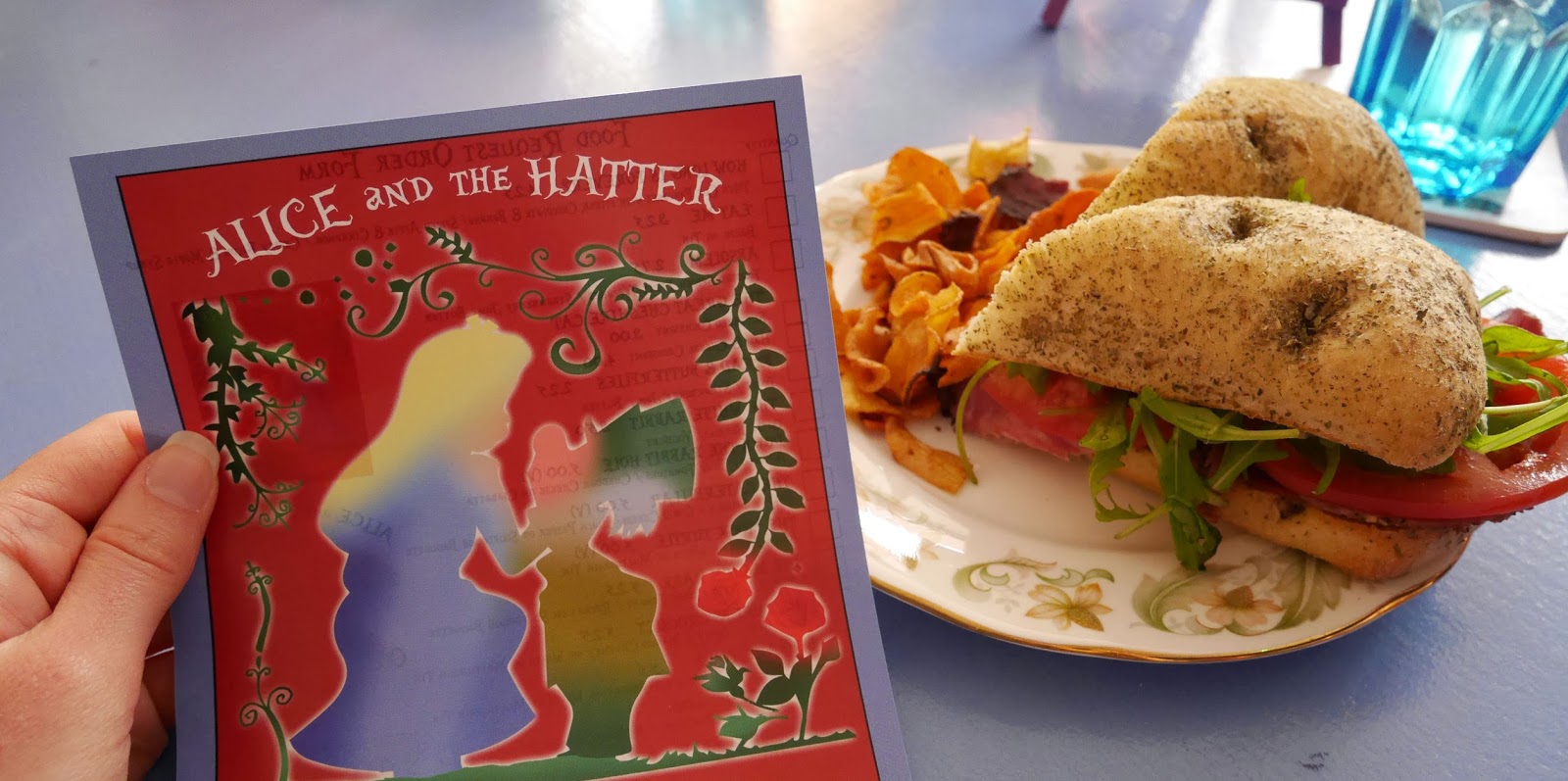 After we'd finished our sandwiches, it was time to order some cake. There were lots of types of cake on offer and we all chose different ones, so that we could see all of the different cakes. My Dad ordered Lime, my Mum went for the Lemon & Blueberry, Stuart had Death By Chocolate and I decided to gamble and go for the Candy Floss cake. None of the cakes disappointed and I was so pleased with the Candy Floss cake, which looked so pretty and tasted amazing. We're definitely going to have to head to Alice in the Hatter again soon, so that we can try the other cakes that they have, as there were so many different flavours.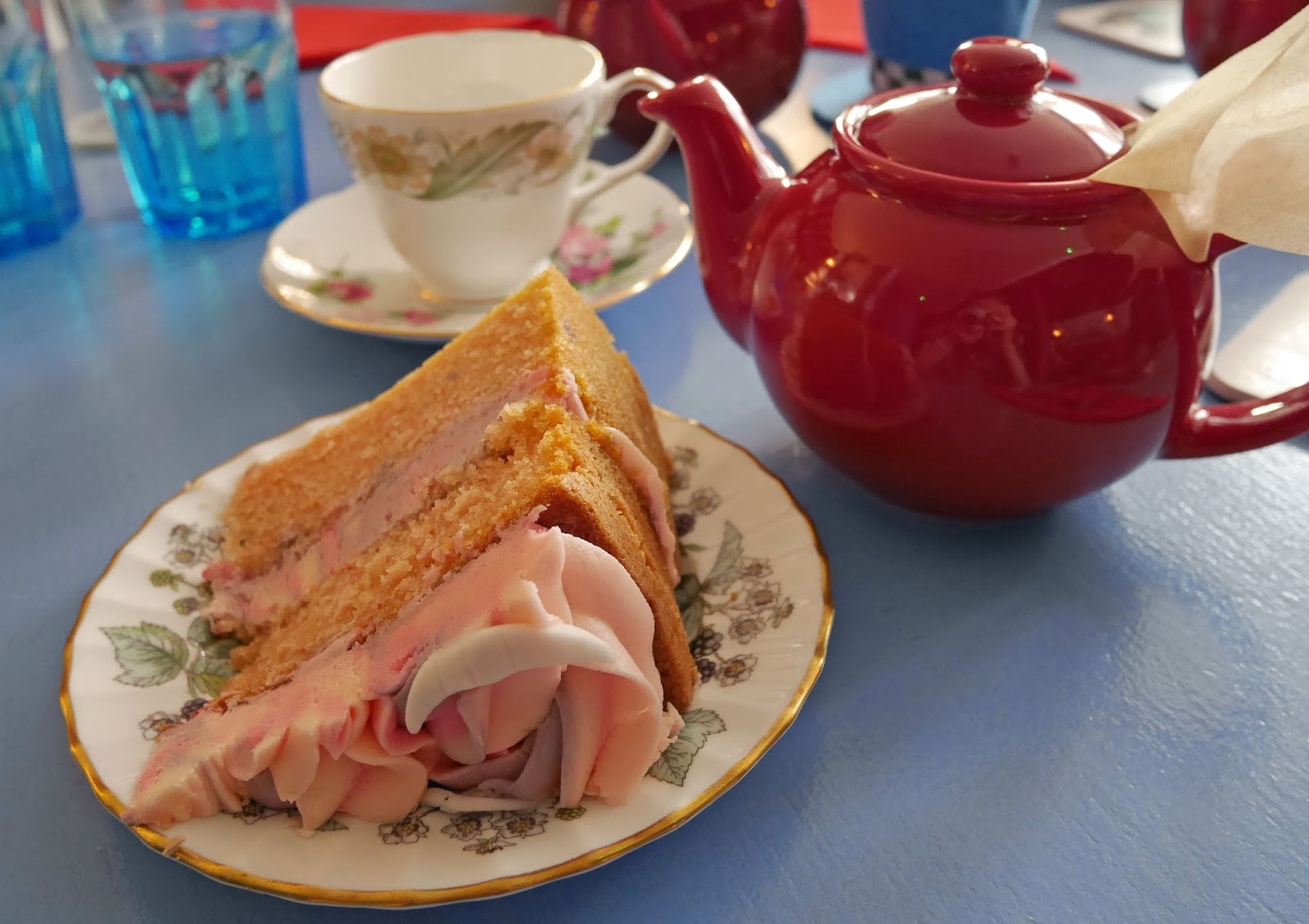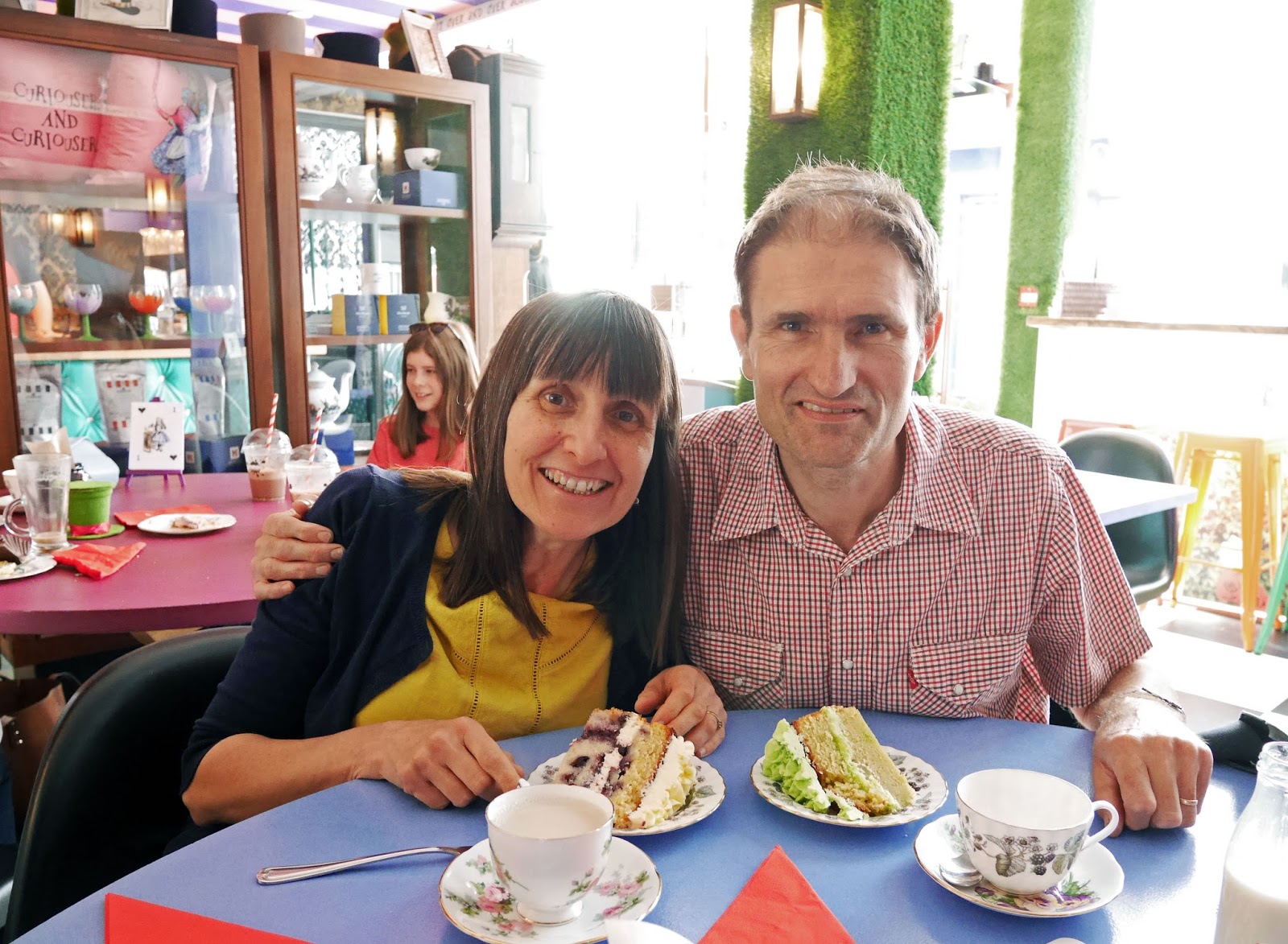 When it came to going to the toilets before we left, I noticed that the door handles match the animated door handles in the movie. They were so cleverly made and I have to say, this is the first time that I've ever felt the need to photograph a toilet door. If you get the chance to visit, the tearoom, make sure you go to the upstairs loo and have a nosy at the decor on the upper floor, as there are intricate references to the movie everywhere.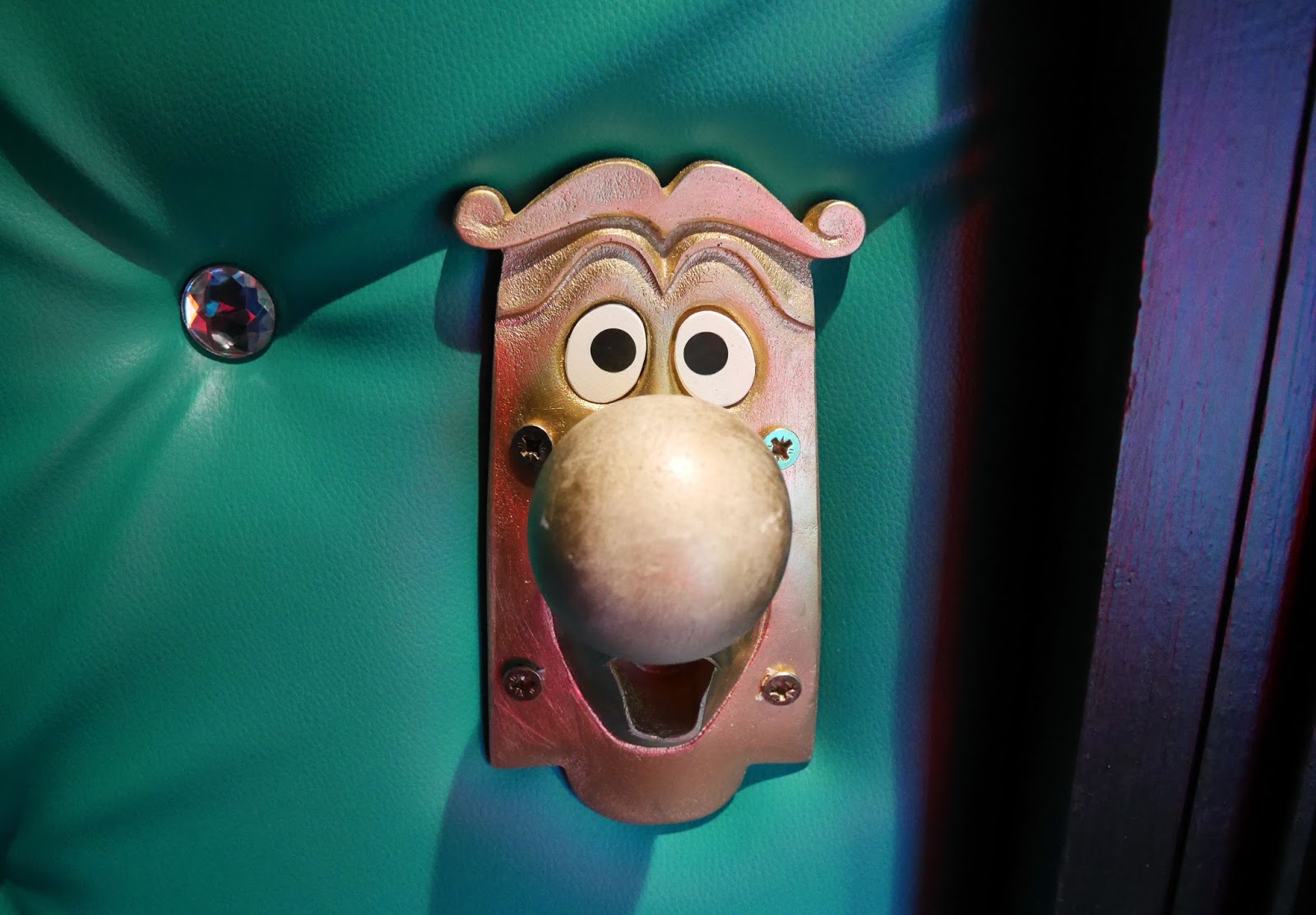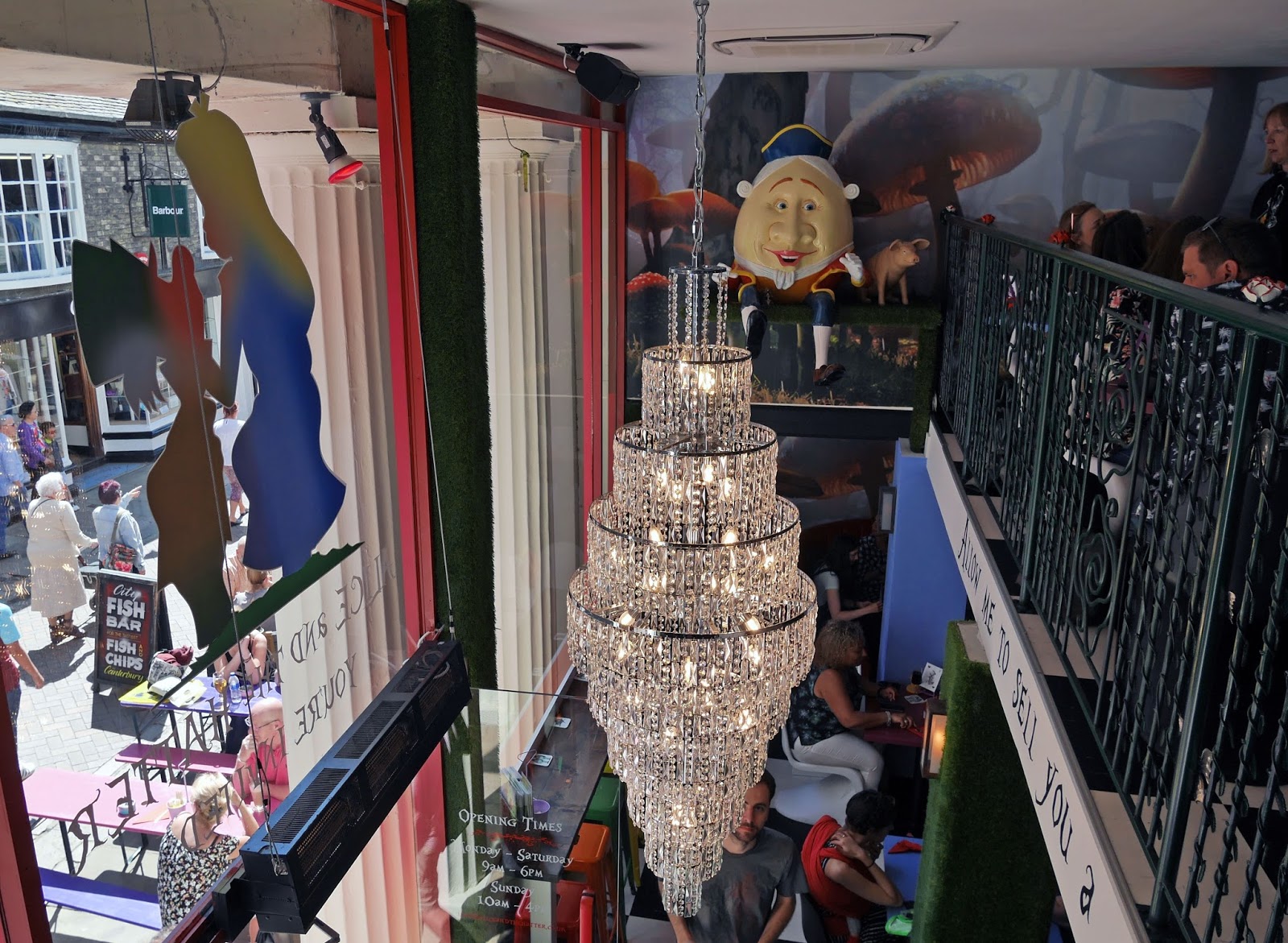 Alice and the Hatter is a real foodie experience. When you first step inside the building, you feel like you're being transported into Lewis Carrol's iconic book and the theming is kept up throughout your entire meal. If you like Alice in Wonderland or Disney, definitely stop here for lunch if you're in Kent for the day. You'll probably need to a book a table in advance, as it's so popular at the moment and you can do so via their website.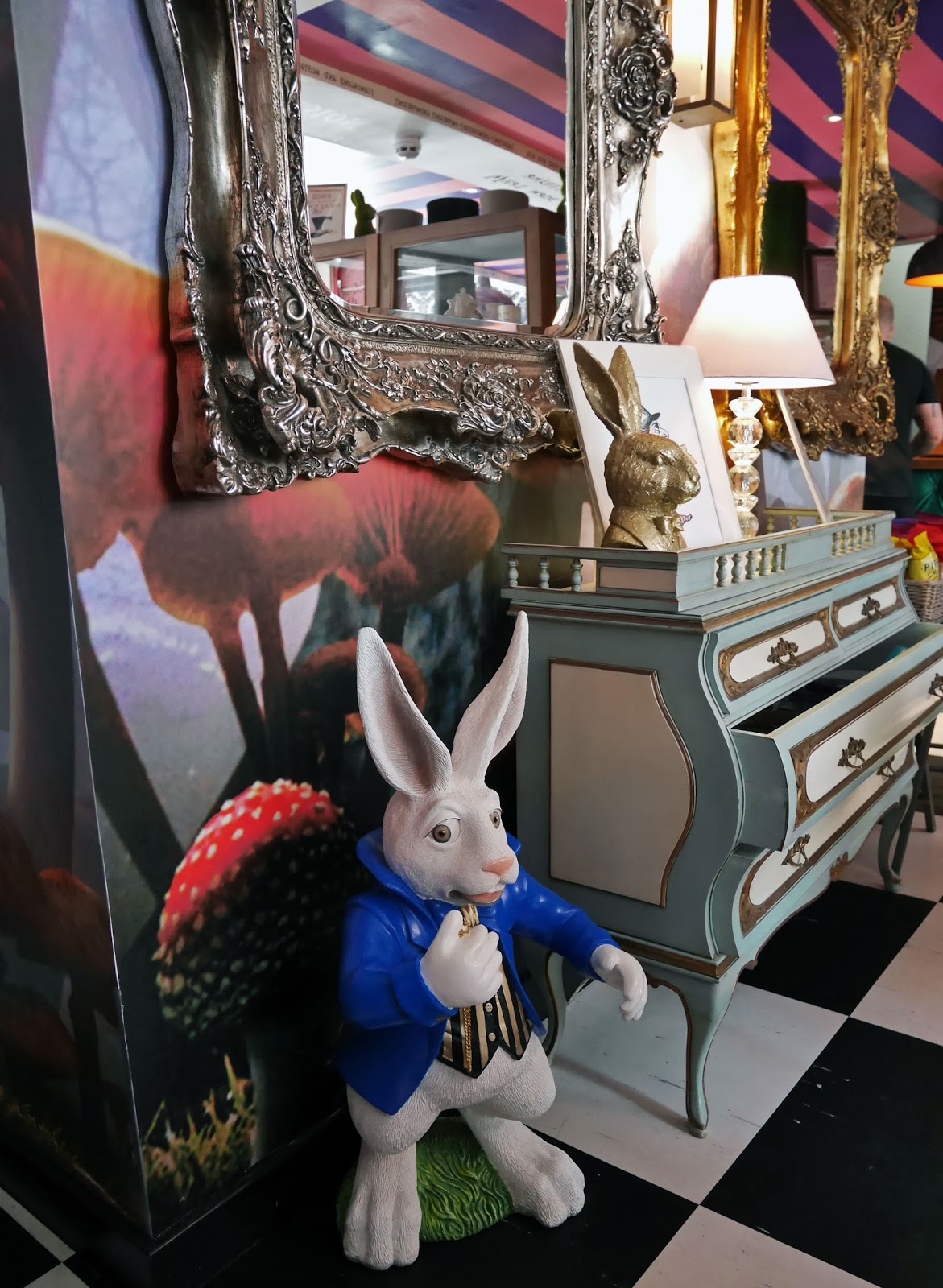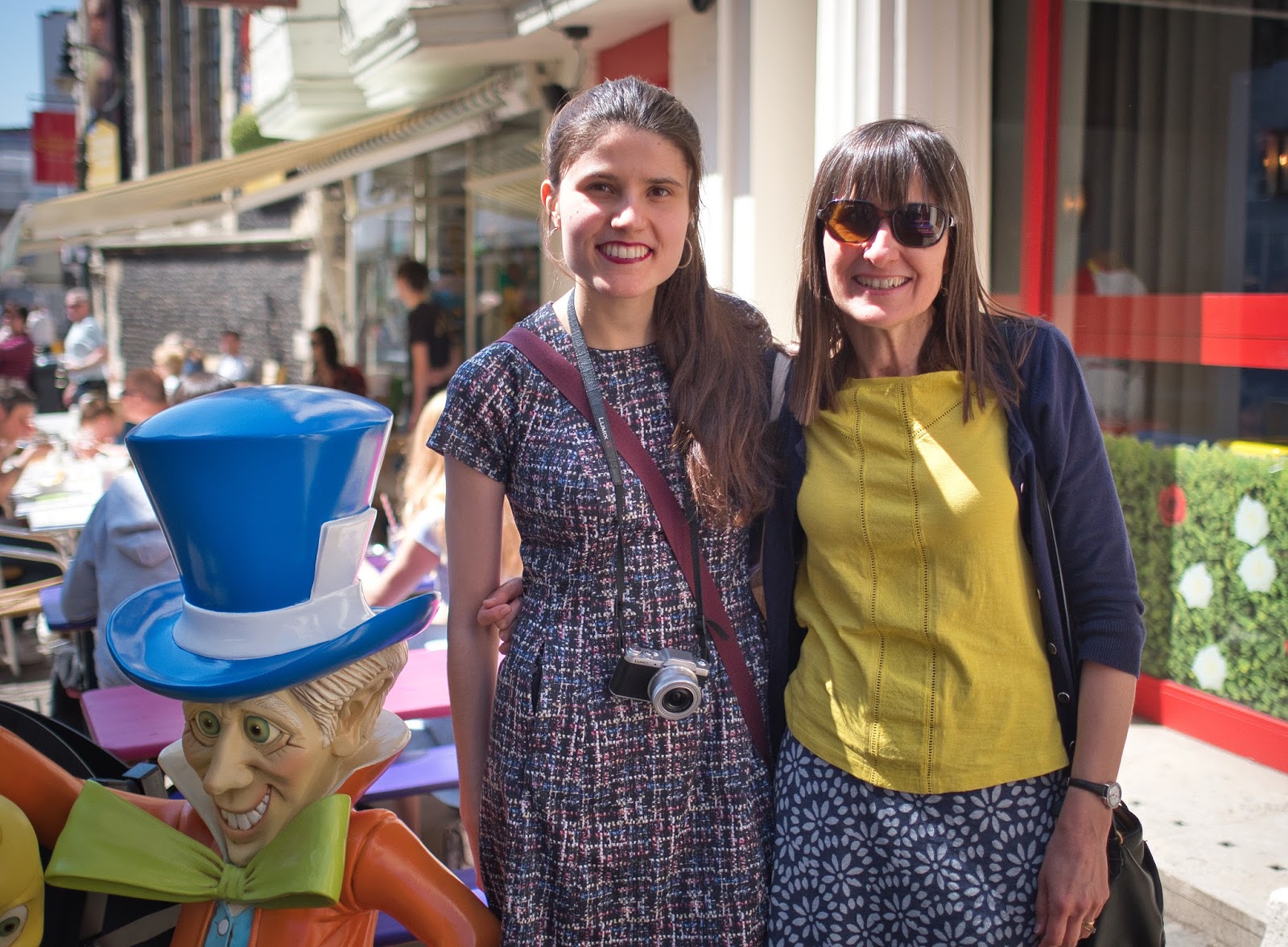 Have you ever been to a Wonderland themed tearoom?
Thanks for reading my blog today.
Love Kat xxxx