This time last year Lost Sheep Coffee & Kitchen opened in Canterbury, filling one of the vacant premises near the Cathedral gate. This was a new business venture from the Kent-based coffee company, who have operated a coffee van and pod in the city since 2012 and 2014. Specialising in Aussie-style coffee like the wider Lost Sheep brand, the new cafe offered visitors the chance to taste some of the popular caffeinated beverages on site and pair them with spectacular pancake stacks, sourdough toasties and brunch options.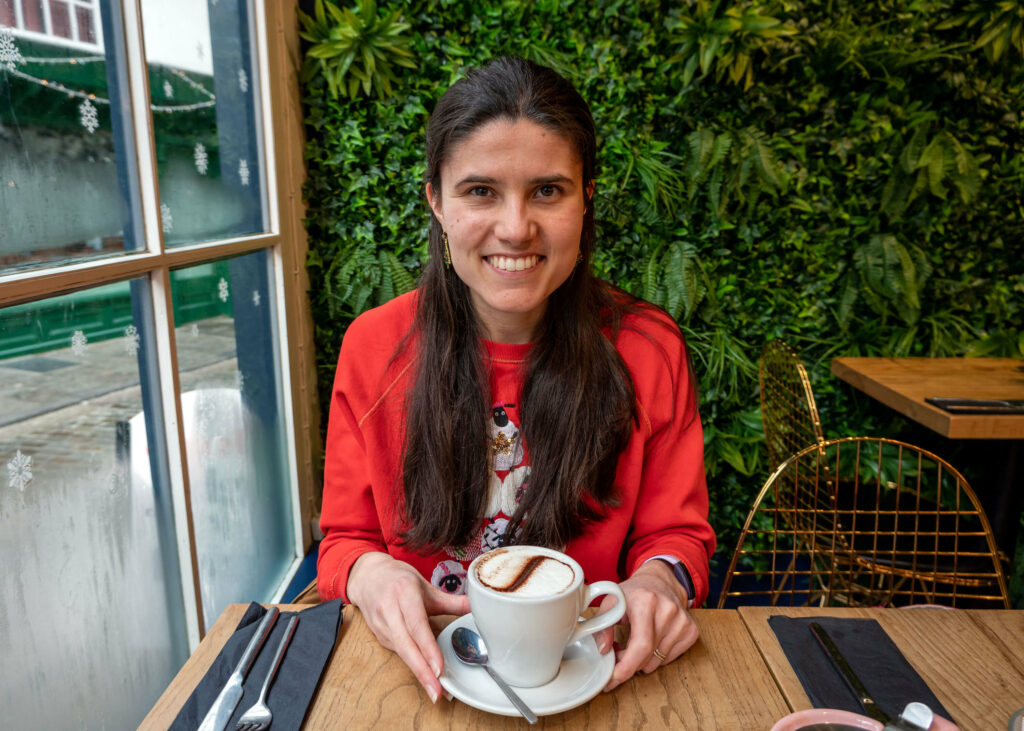 I first visited Lost Sheep Coffee & Kitchen with friends in January of this year and enjoyed it so much that I was inspired to write about the experience on my website. After nearly a year of business, the festive season is upon us again and there is a brand new winter menu. The Lost Sheep team very kindly invited us to try out the new offerings and share my thoughts with you. I was very excited to try one of the new dishes and enjoy brunch out in town in the lead up to Christmas.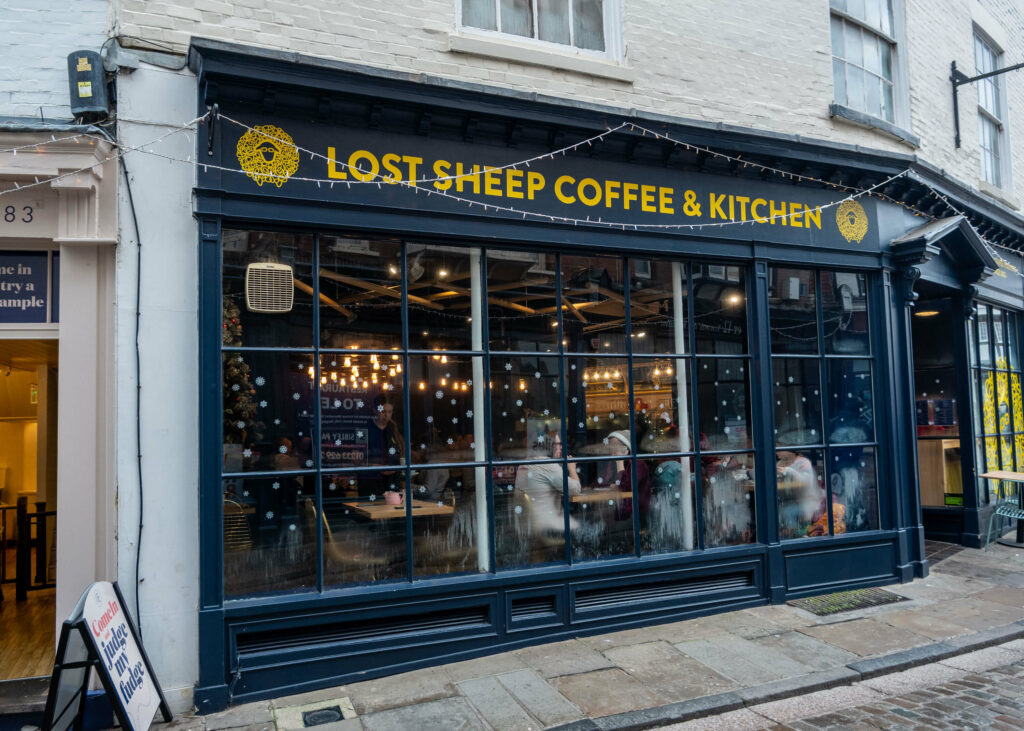 Seasonal decor
December is the best time of year to visit Canterbury, with the fairy lights, festive window displays and Christmas market. Businesses across the city go to town with their Christmas ornaments, decorating their shopfronts beautifully and creating a cosy atmosphere for customers. From the moment that I walked along Sun Street and saw Lost Sheep's snowflake window decals, I instantly knew that I was going to enjoy the seasonal decor. In the street there was a toastie-themed poster referencing the cold weather, enticing visitors to come inside and have a bite to eat in the warm.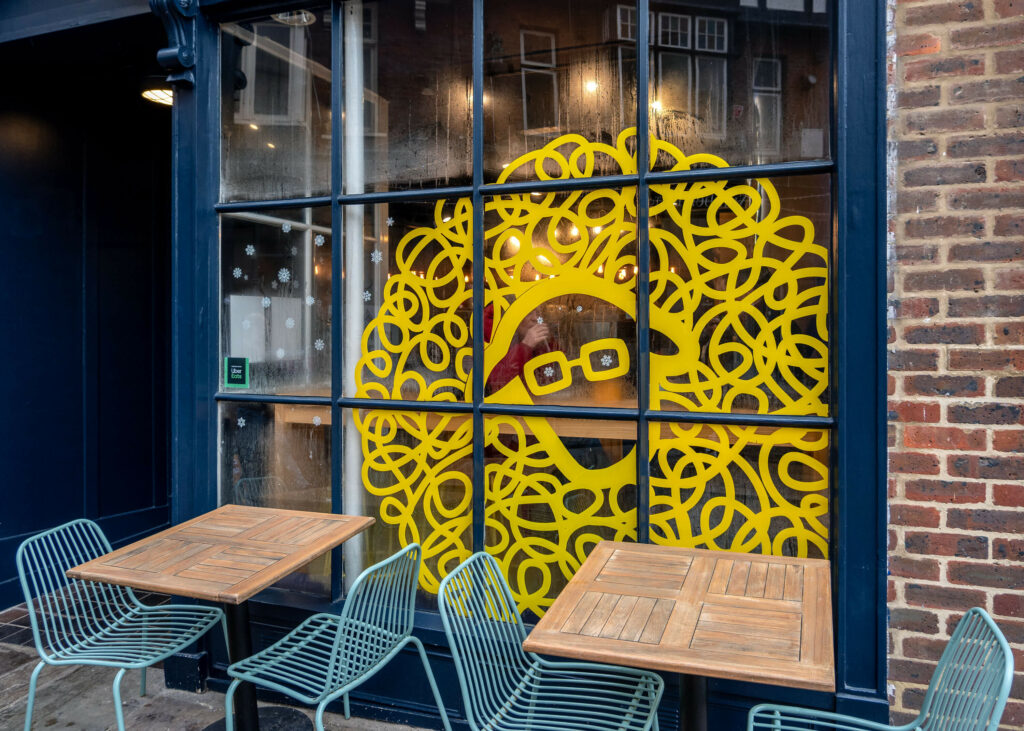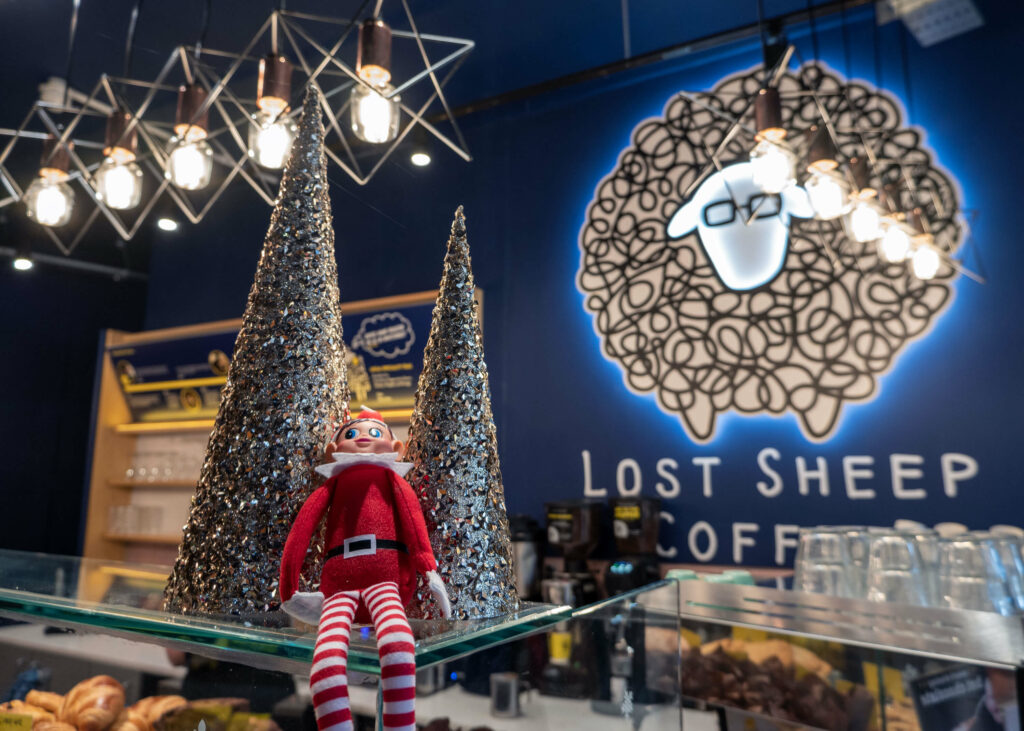 Inside the cafe there was an Elf on the Shelf on the counter, tinsel along the coffee shelves and a lovely Christmas tree in front of the foliage wall. We visited at around 11am on a Sunday which is before Canterbury gets busy, so we were able to enjoy a table in the window, adjacent to the tree. The branch is very popular around lunchtime, so an off peak visit is always a good idea if you don't want to wait for a table!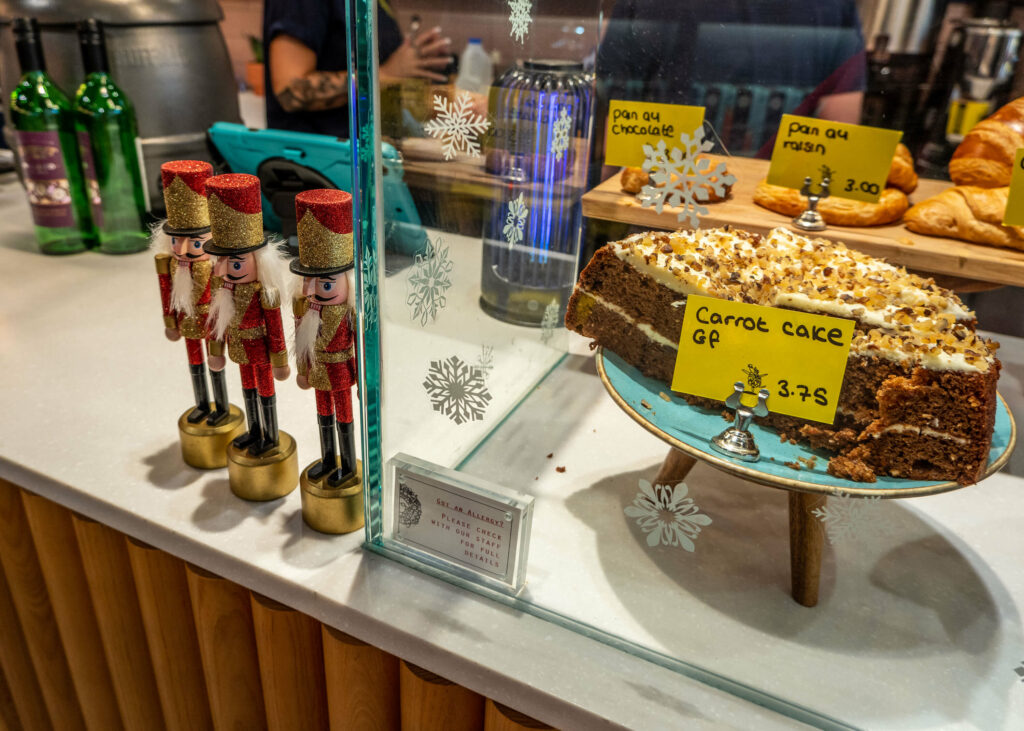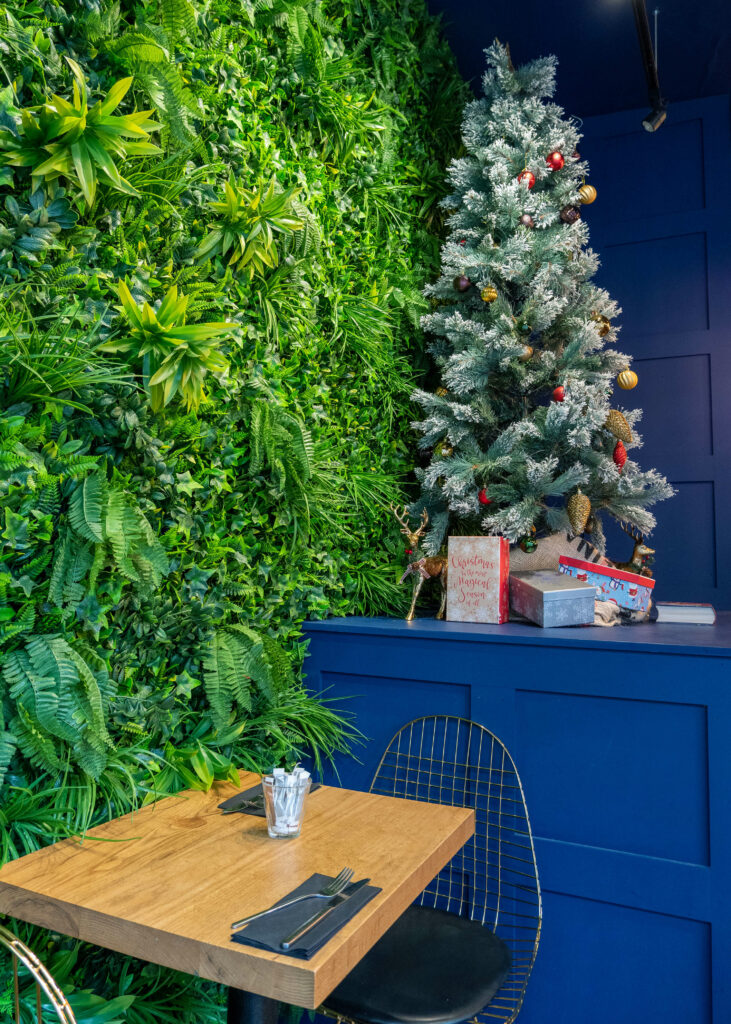 Wintry drinks
However it wasn't just the decor that had been updated for the season, the food and drink choices had received a wintry makeover too. Since our last visit, Lost Sheep Coffee & Kitchen now serves alcohol and you can purchase wine, bottles of beer and cocktails in store. There are even a couple of seasonal boozy beverages, specifically mulled wine and adult hot chocolates. Complete with Baileys or Cointreau, the hot chocolates are a fun addition to the menu during the cooler months.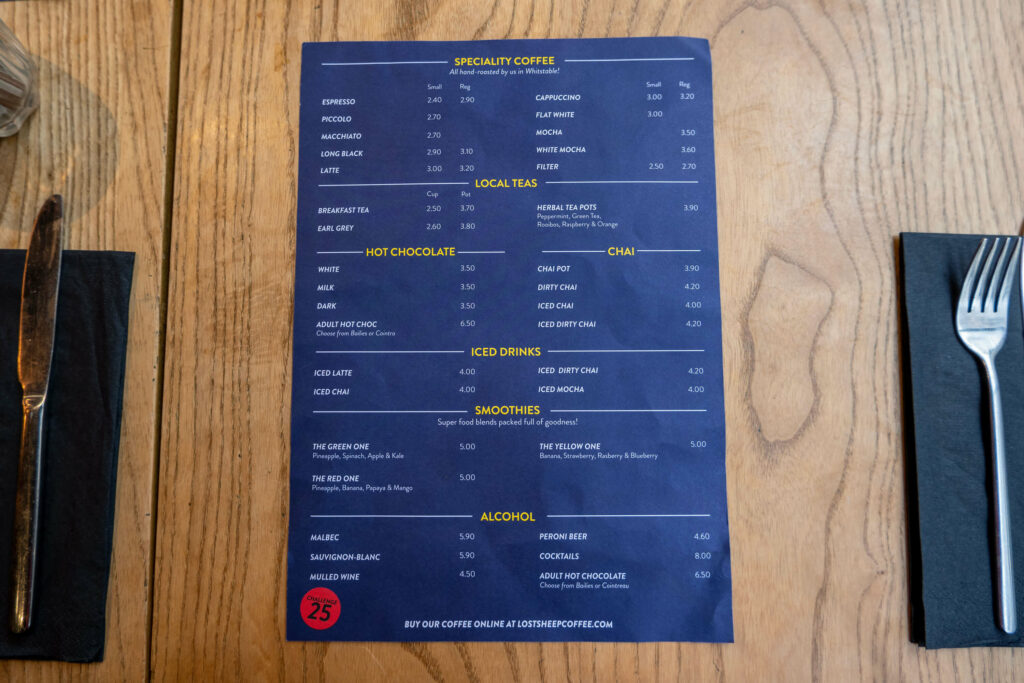 Seeing as I don't drink alcohol, I opted for a regular white hot chocolate and it was delicious! As someone who doesn't enjoy whipped cream on their hot drinks, I was thrilled to see that my hot chocolate arrived without it. Instead, there was a carefully crafted 'S' on top, reflecting the brand and adding a little creativity to my drink. I can never tempt my husband away from his precious English Breakfast tea so he ordered a pot to the table. Since our last visit, I have actually purchased one of the cafe's pink teapots for our home (thank you ProCook), so it made me smile seeing them being used again!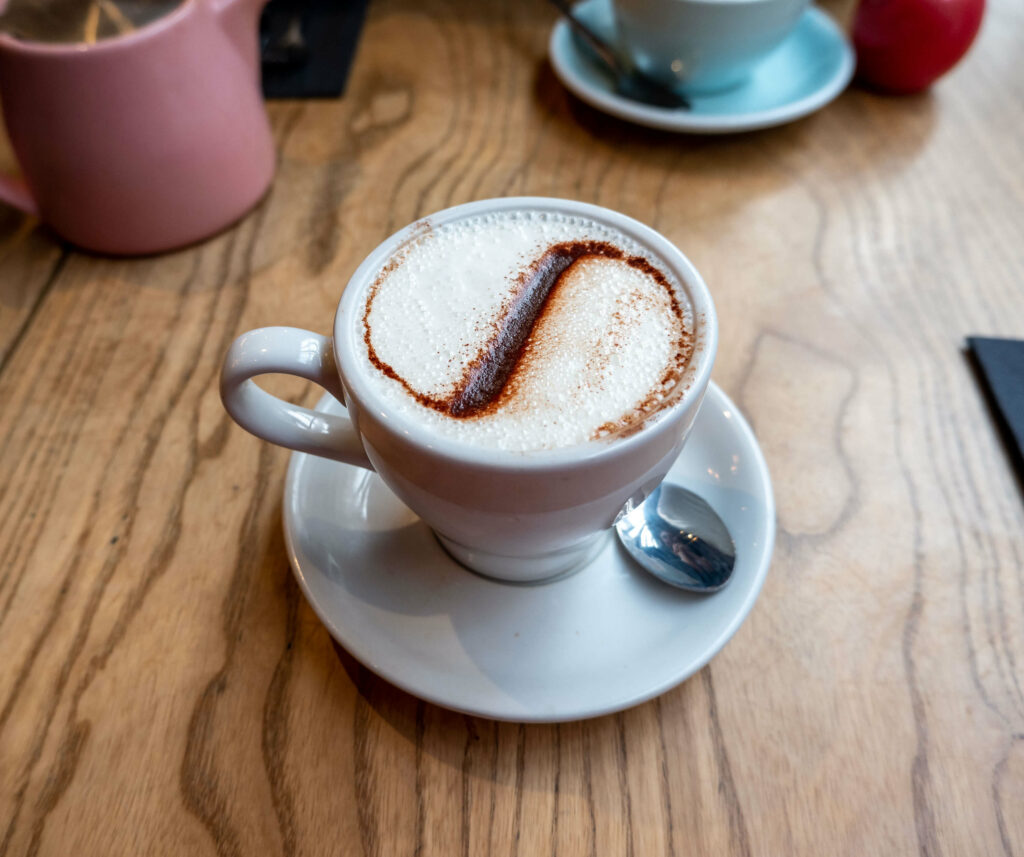 Brunch menu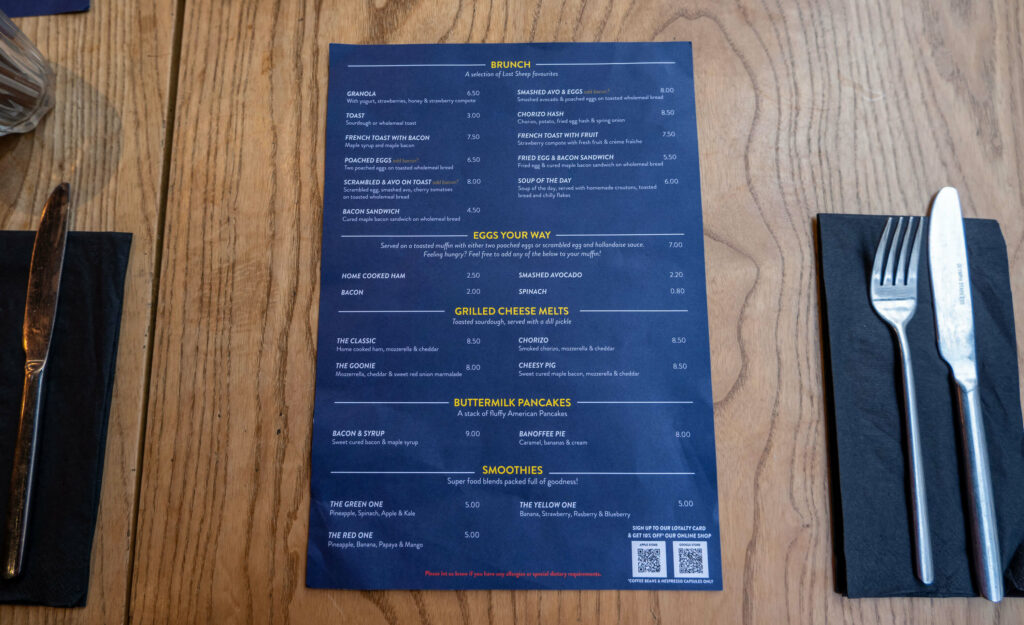 A major change that I noticed was the wide variety of brunch options. From granola to french toast and bacon sandwiches to poached eggs, there are such a wide variety of breakfast options on the new menu. I was thrilled to see that the famous grilled toasties and pancakes are still available, as the pancakes are one of the reasons we have been back so many times within the past 12 months!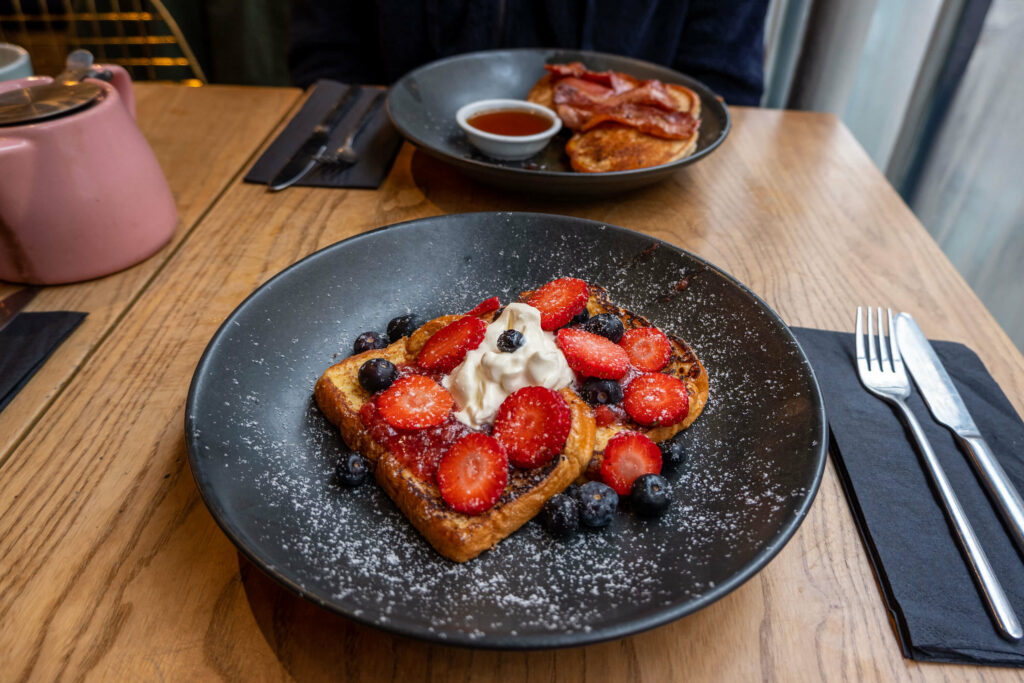 I was excited to try one of the new dishes and I ordered the french toast with fruit featuring strawberry compote, creme fraiche, strawberries and blueberries. The toast was light and fluffy and the berries were such a welcome treat: I don't tend to buy them during the winter. It was great to find a new brunch option on the menu that I can alternate between on future visits. The Banoffee Pie pancakes are still some of the best pancakes in town for me! My husband opted for the bacon and syrup pancakes (as he does on every Lost Sheep visit) and he was thrilled with them as always.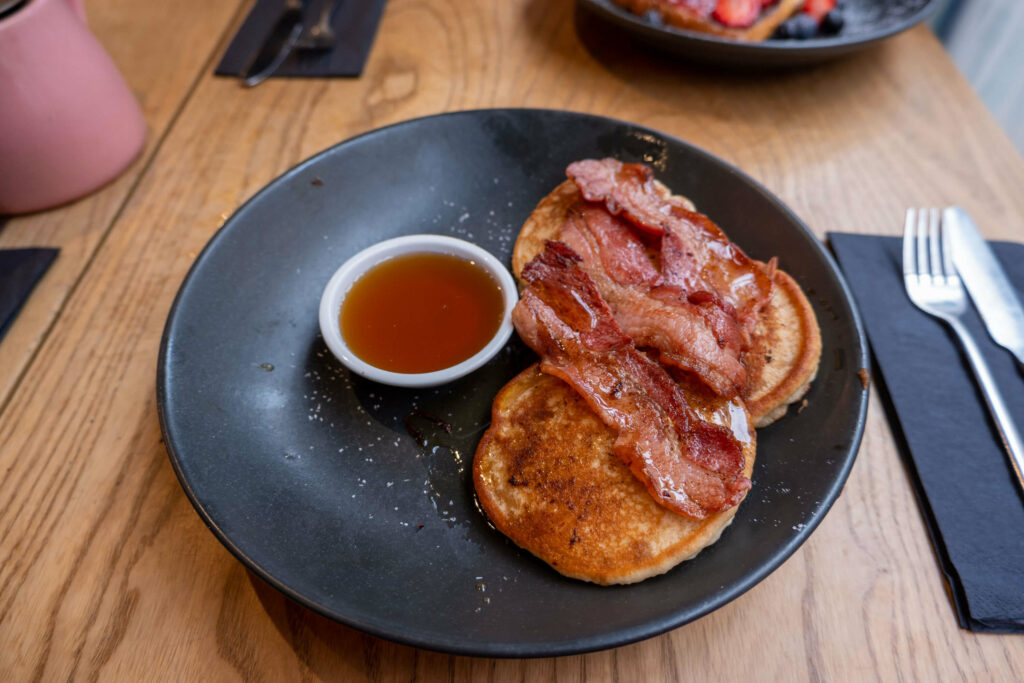 Overall thoughts
It was wonderful to have the opportunity to try Lost Sheep Coffee & Kitchen's new winter menu*. Both the food and drink menus have a lot more choice than the original opening menu and the seasonal beverages are sure to be a huge hit from December to February. If you're planning a visit to the cathedral, the cafe is located right next door and you can pop in either side of your visit for a warm up and bite to eat. It is brilliant to see how this Kent business has adapted for the season, providing a whole new dining experience for visitors! It keeps the location exciting and makes it somewhere for repeat visits.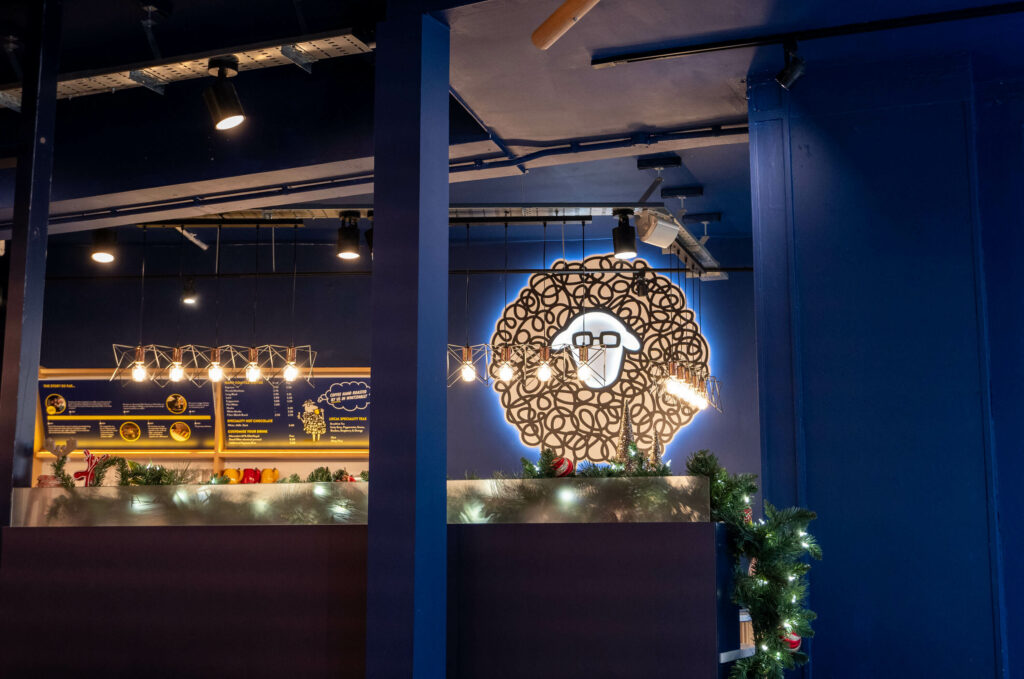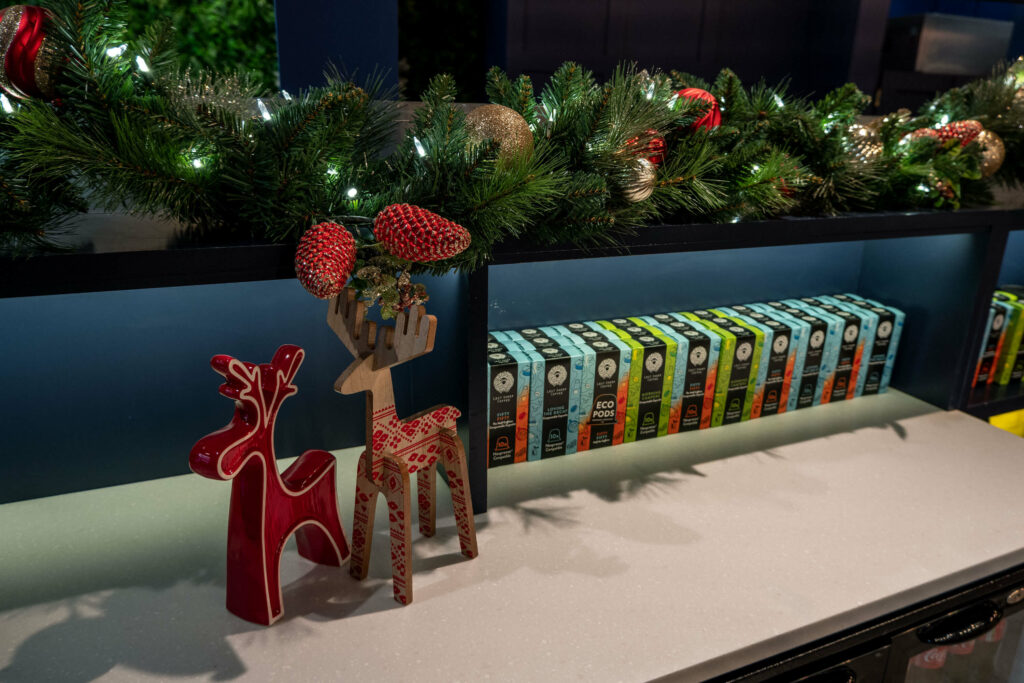 Thanks for reading my blog today.
Love Kat xxxx
*Our food and drink were gifted in exchange for a review of Lost Sheep Coffee & Kitchen's winter menu.